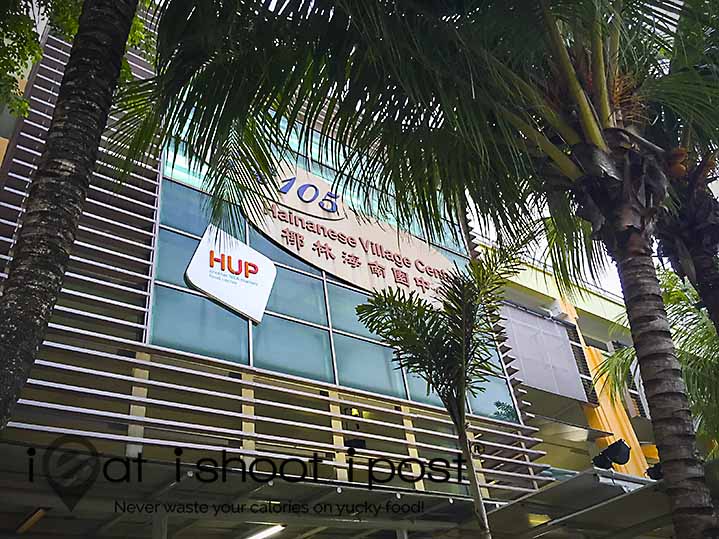 You know what's Good in my 'Hood?
The Hainanese Village market and food centre in Lor Ah Soo!
I visit the market several times a week to pick up fresh seafood, veggies and other ingredients for my recipes. There are some things which you can only get at the local market that you can't from the supermarket.
The quality of the seafood at this particular market is superb.  I usually buy prawns from Xiao Hei (Stall 5) as he would have prawns like Sua Lor and Ang Kah.  For fish,  a lot of people from all over Singapore actually come to the market to buy from Ah Chai (stall 6).  He has a solid reputation for super fresh fish, mostly caught in local waters.  A few stall down the row is a lady who sells crabs and frozen seafood.  I will usually order my crabs from her and pick them up in the morning.  For more info about the fishmongers, please see this story.
The market is also well known for a chicken stall where you can buy old mother hen and black chicken for cooking soup.  The stall is located right next to the escalators.  My usual butcher is over at stall 44.  I like to buy pork from the market because they can slice it up for you and you can also pick up bones for making soup and extra fat for rendering lard.
Buying veggies from the market is also quite different from the supermarket.  The vendors can tell you where the veggies are from and which ones are in season.  You can also find veggies which are grown in Choa Chu Kang.  I know a particular lady very well, so its easy just to pick up one or two chillies, two stalks of lemongrass, a knob of blue ginger, a few calamansi limes and cilantro for a dollar rather than having to buy a few packs from the supermarket!
You can also find special sauces and ingredients like whole chye poh, fresh kway teow and tau kwa at the local market! But aside from that, what I really like about shopping at the market is the smiles I get from familiar stall holders who are happy to share their knowledge of their ingredients with me!  Then after buying my stuff, I head upstairs for a cup of Kopi from Da Zhong with a you tiao from Xin Xin You Tiao next door!
So that is the gem in my neck of the 'hood. I am sure there are many things in your neighbourhood which you enjoy as well and it is really up to all of us to make sure that things are well maintained. Sometimes you might notice a faulty streetlight or damaged footpath. What do you do?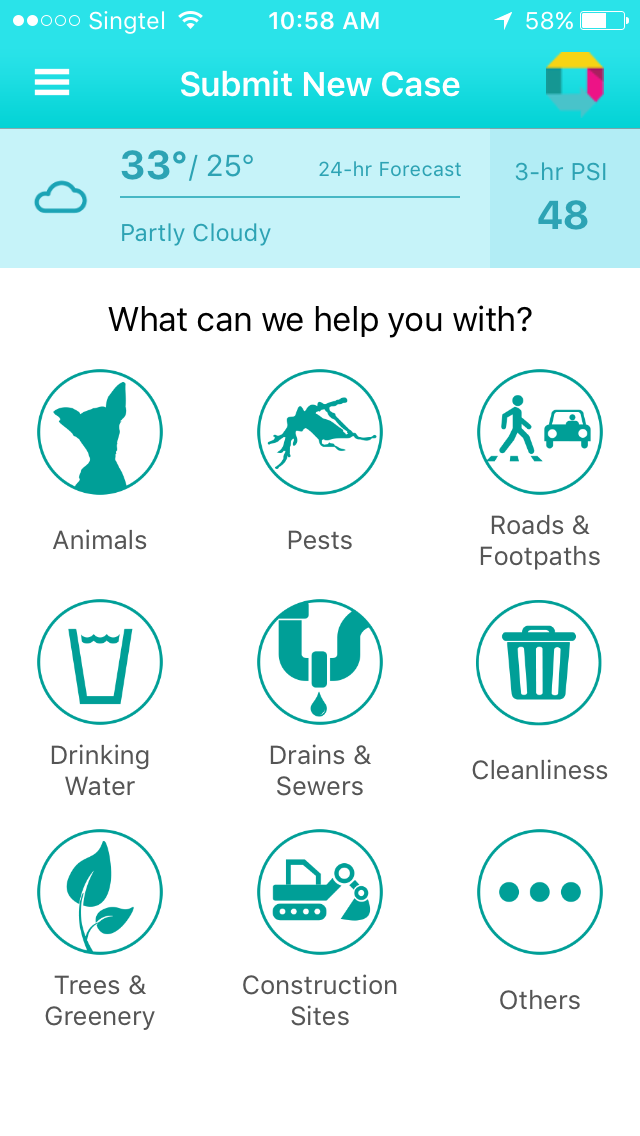 Well, now there is a handy app called One Service which you can download. This app allows you to snap a photo, geotag it and send it to the correct agency! Good idea right? You can download it here: http://bit.ly/OneServiceApp
For more info about the stalls at Lor Ah Soo market, please read my blog post.