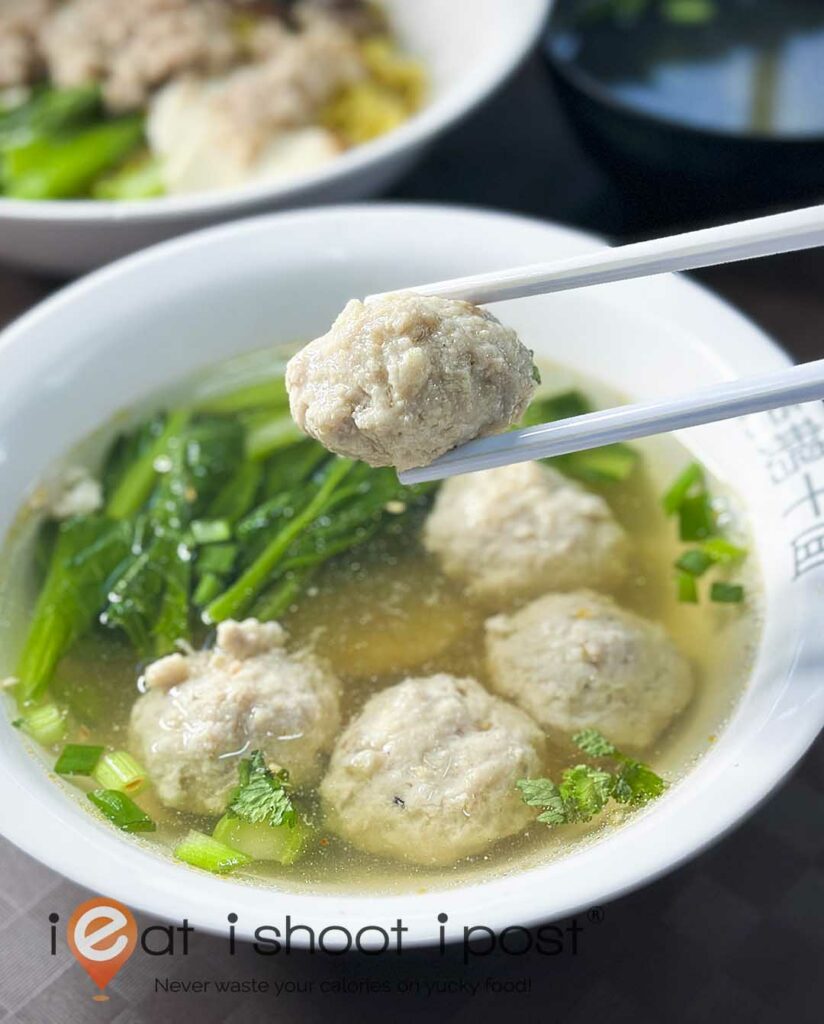 How time flies! I last wrote about Punggol Noodles when they were still at the coffee shop in Kovan in 2010. It's hard to imagine that 13 years had just gone by! They have since moved to Hainanese Village Food Centre which happens to be in my neck of the woods!
As the old saying goes, "distance lends enchantment to the view." How many times have I traveled to other places in search of bak chor mee, when there is a fine bowl just nearby! Well, today, it's time to set things right and give credit where credit is due!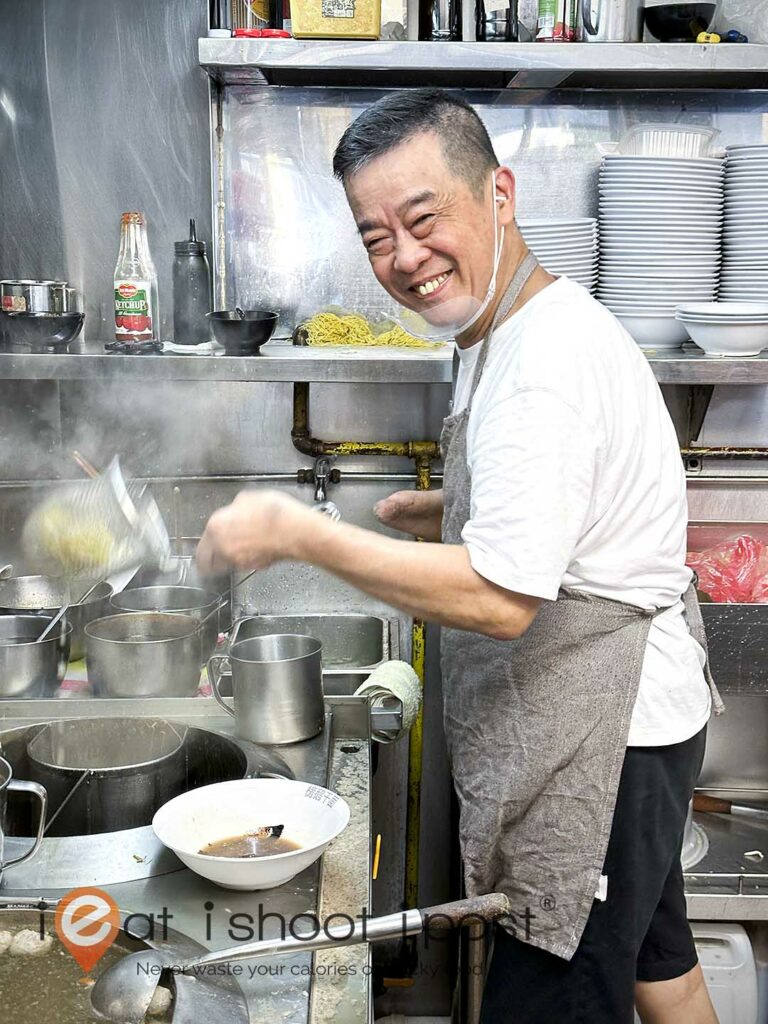 The stall is operated by Mr Yee Meng Yong, 62, and his wife. The hardworking couple arrive at the stall at 3 am to do the necessary preparations which include making the meatballs by hand. One can't help but admire Mr Yee for his tenacity. Even though he had lost his right hand in an industrial accident years ago, he still persists in making his meatballs with his one good hand!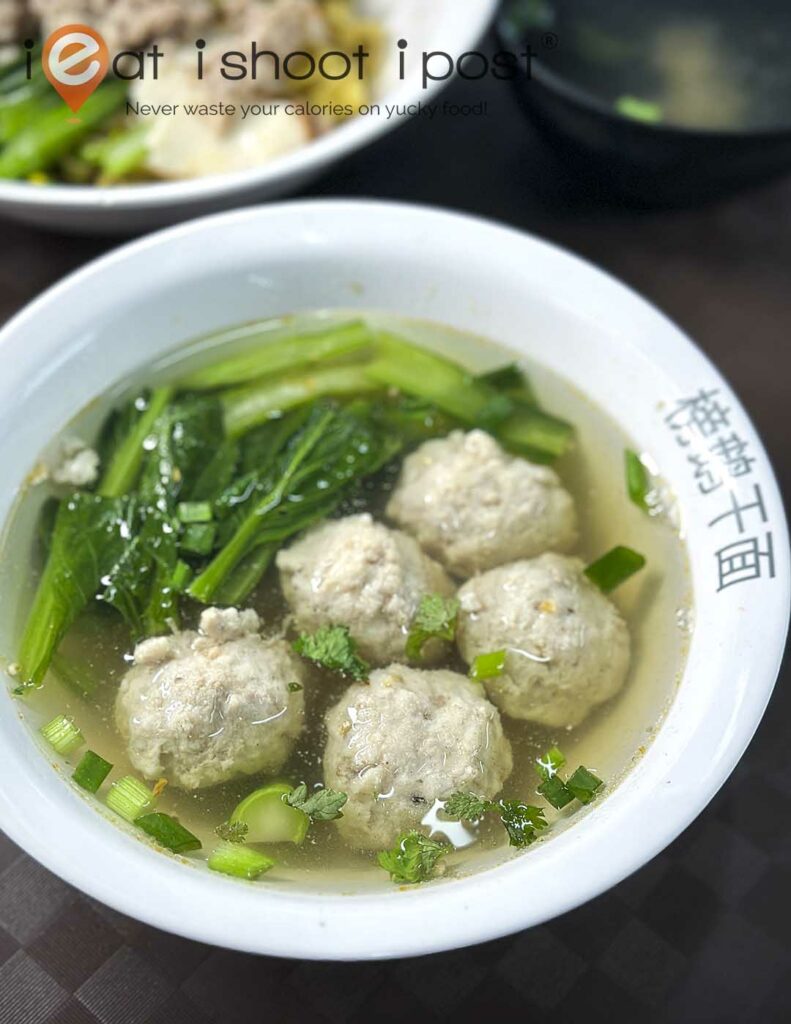 Undoubtedly, the star attraction of this stall is the meatballs. Handmade with fresh pork and fish paste with a generous amount of fried sole fish, these meatballs are tender, bouncy, and rich with umami goodness. The fact that a bowl of meatballs, along with noodles, is still priced at $4 is amazing! In the current economic climate, it's hard to fathom how these prices can be sustainable, especially when hawkers like Mr. Yee are still insisting on using quality ingredients. Many hawkers would have resorted to using cheaper frozen pork and artificial flavor enhancers to cut costs! 4.5/5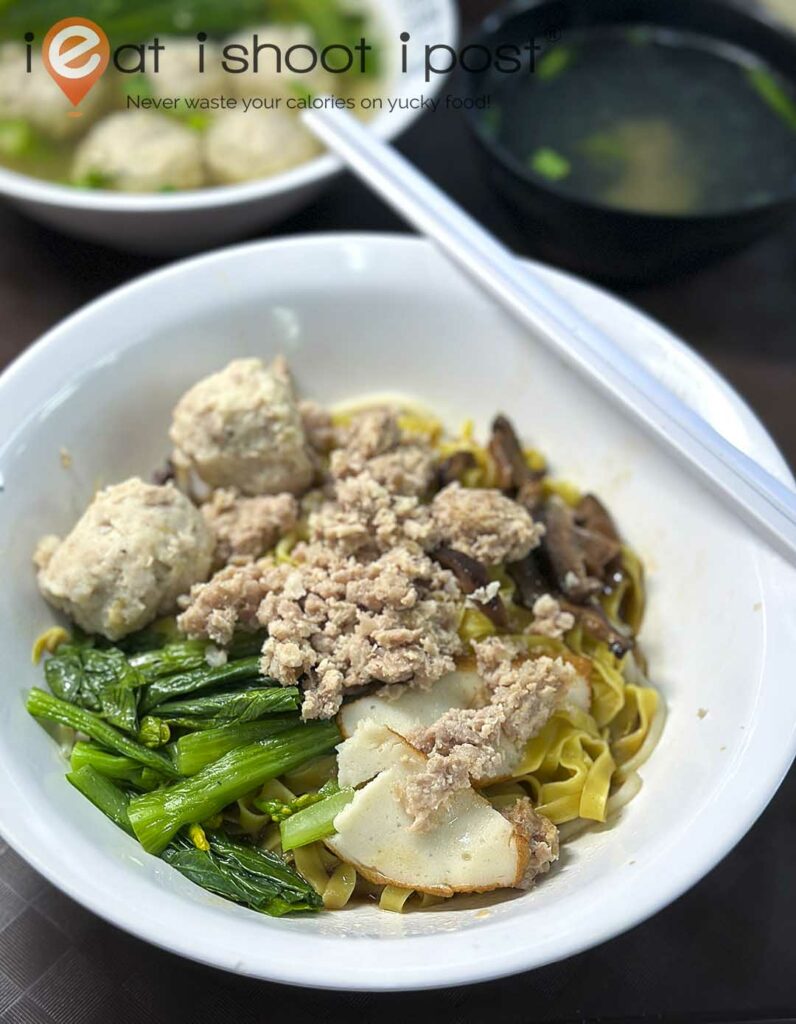 However, Mr. Yee is feeling the strain and informs me that when the food center reopens in November, he may have no choice but to increase his prices to cope with rising expenses. It's a difficult predicament for him, given his dedication to maintaining the high standard of his meatballs.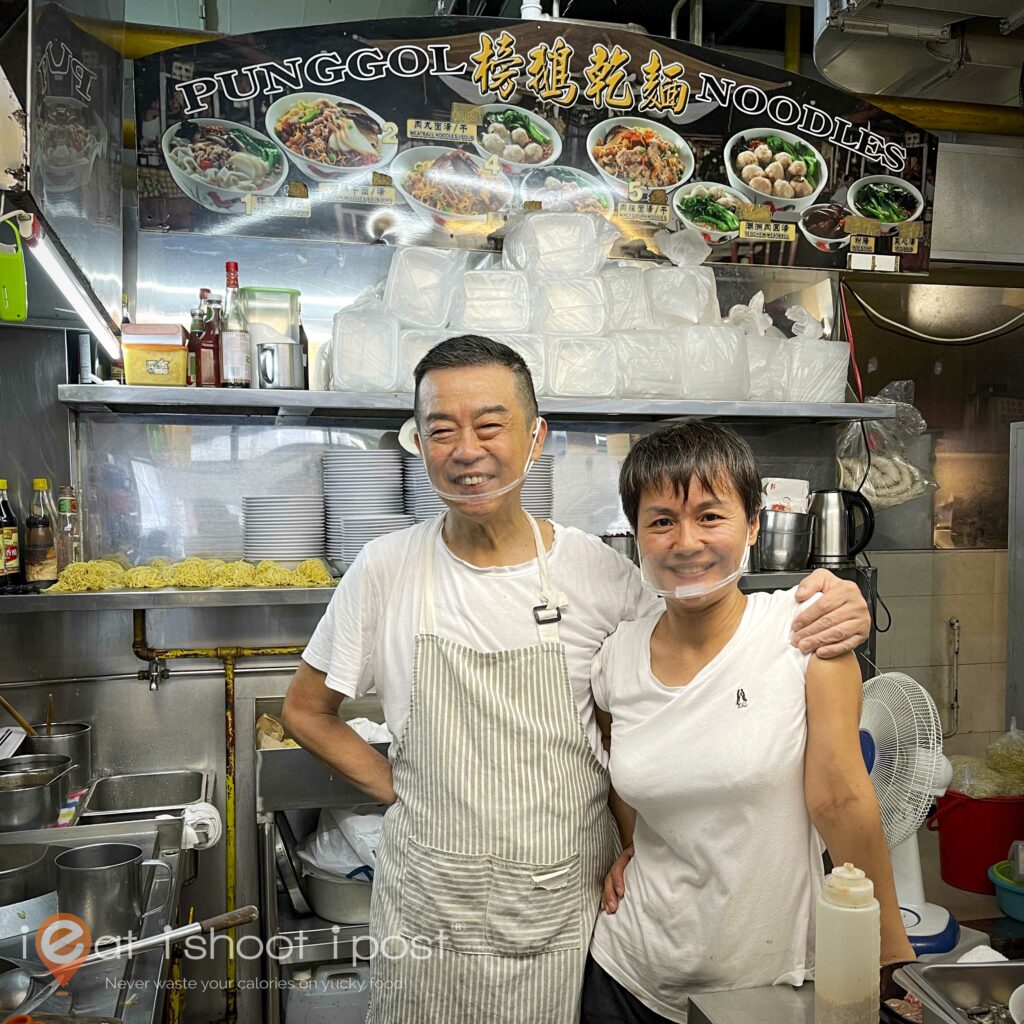 NB: Hainanese Village Food Centre is due to close from 1 Sep to 30 Nov 2023 for renovations.
Conclusion
There are many stalls selling bak chor mee in Singapore but Punggol Noodles stands out among the crowd because of their excellent meatballs made with fresh pork and sole fish!