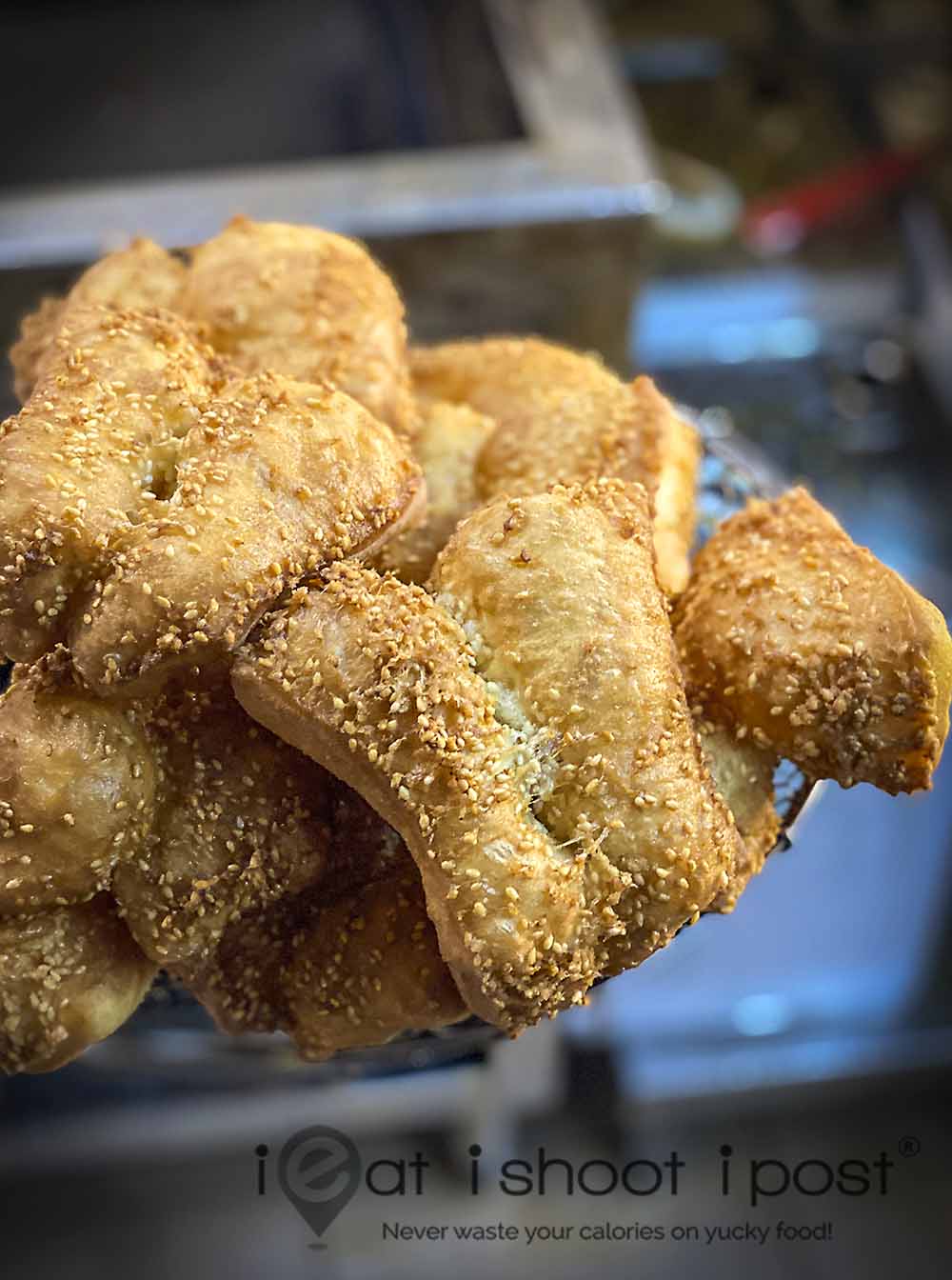 I've been re-awakened to the simple pleasures of the butterfly fritter (beh hei ji) lately.  I have always enjoyed them, but they have never really shared the same limelight has their older sibling, the youtiao.  I guess it's because youtiao is much more versatile, as it appears in other dishes like rojak, pork porridge and tau suan whereas, the butterfly fritter is a standalone snack.
A freshly fried butterfly fritter with a cup of kopi is as satisfying as a churros, croissant or doughnut and coffee!  They are, after all, different cultural adaptations of deep fried dough.  (Ok, a croissant is not deep fried, but with the amount of butter it contains, it might as well be!)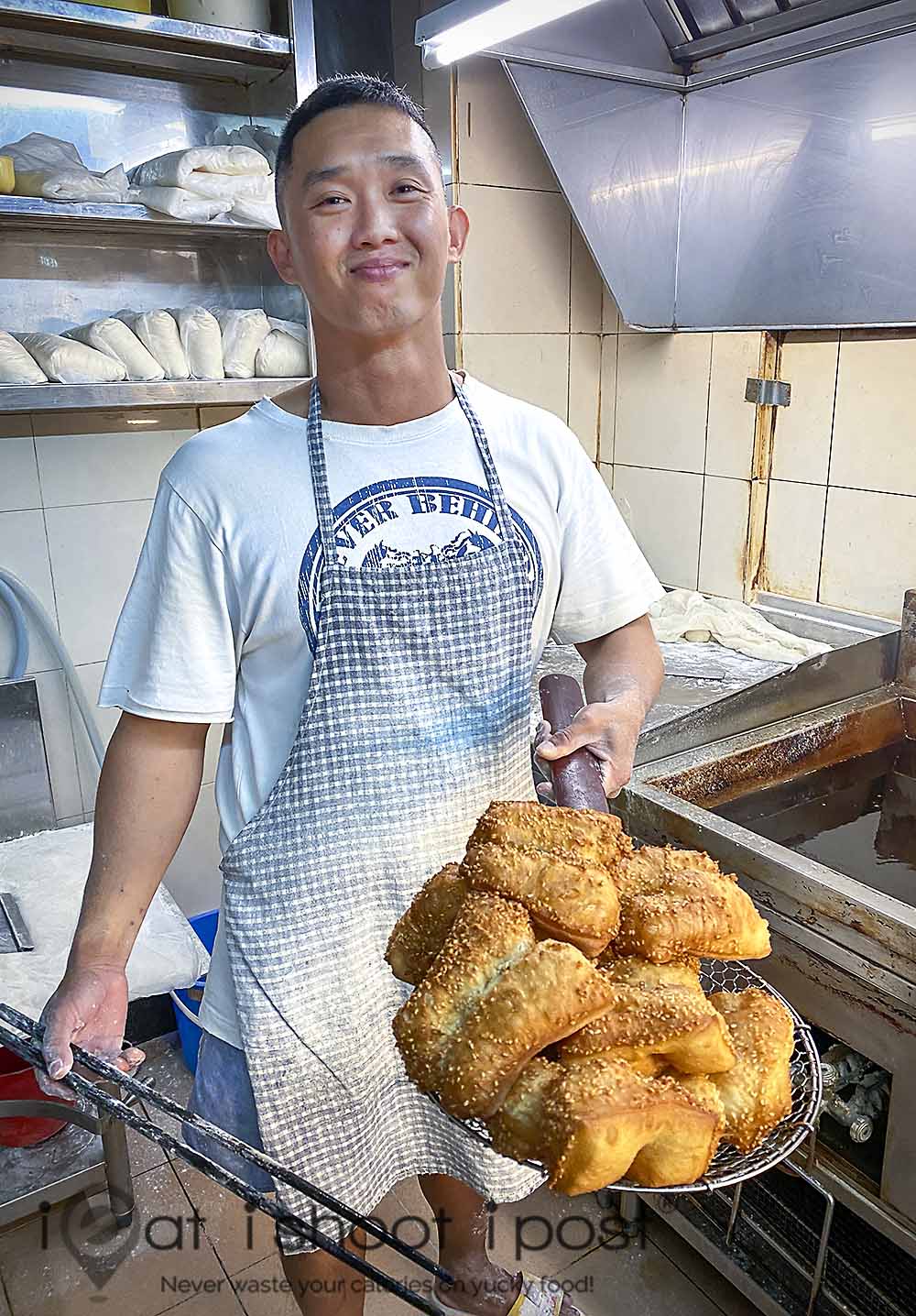 My regular place to buy butterfly fritters is at the wet market I frequent at Lor Ah Soo, Seng Hock!  It's a very under-the-radar third generation hawker stall that still makes everything by hand.  The current hawker took over the reins from his dad who in turn took over from his father in law who used to ply his fritters in Chai Chee in the 60's.
You might have noticed that the hawker, Thay Kok Seng, 38, actually looks quite fit.  Well, your powers of observation have served you well as our friend also works as a gym instructor! His day starts in the wee hours of the morning when he turns up at the stall to make his fritters.  Youtiao has to be ready by 4am as he supplies hawkers who use it for rojak and porridge.  By about noon, he closes up and heads to the gym for his second profession!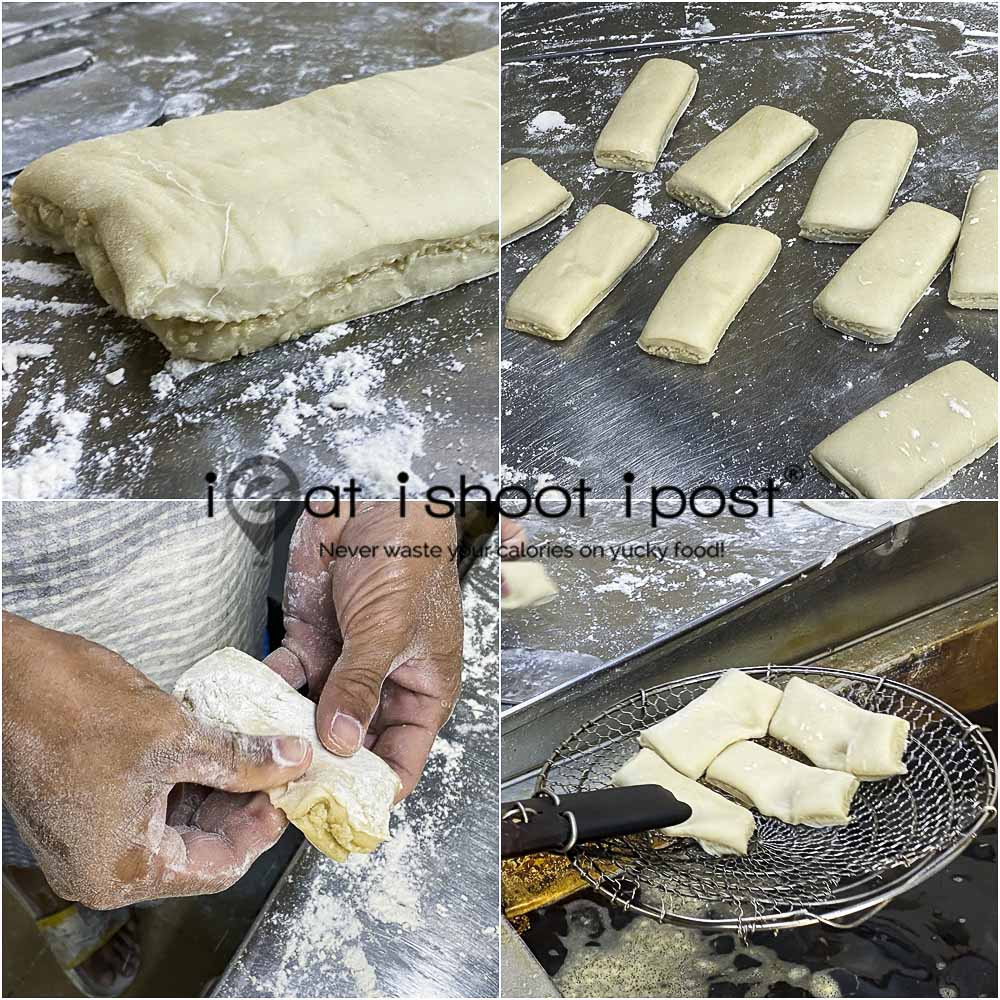 The dough for butterfly fritter is different from youtiao.  It is a sweet dough and is usually made the day before and rested overnight to develop flavour.  The sesame filling is a simple mix of sugar, sesame seeds, flour and water which is sandwiched in between the dough and deep fried.  When it is freshly fried, the outside is crisp and sweet and the inside is pillowy soft and chewy! So simple, yet so satisfying!  4.25/5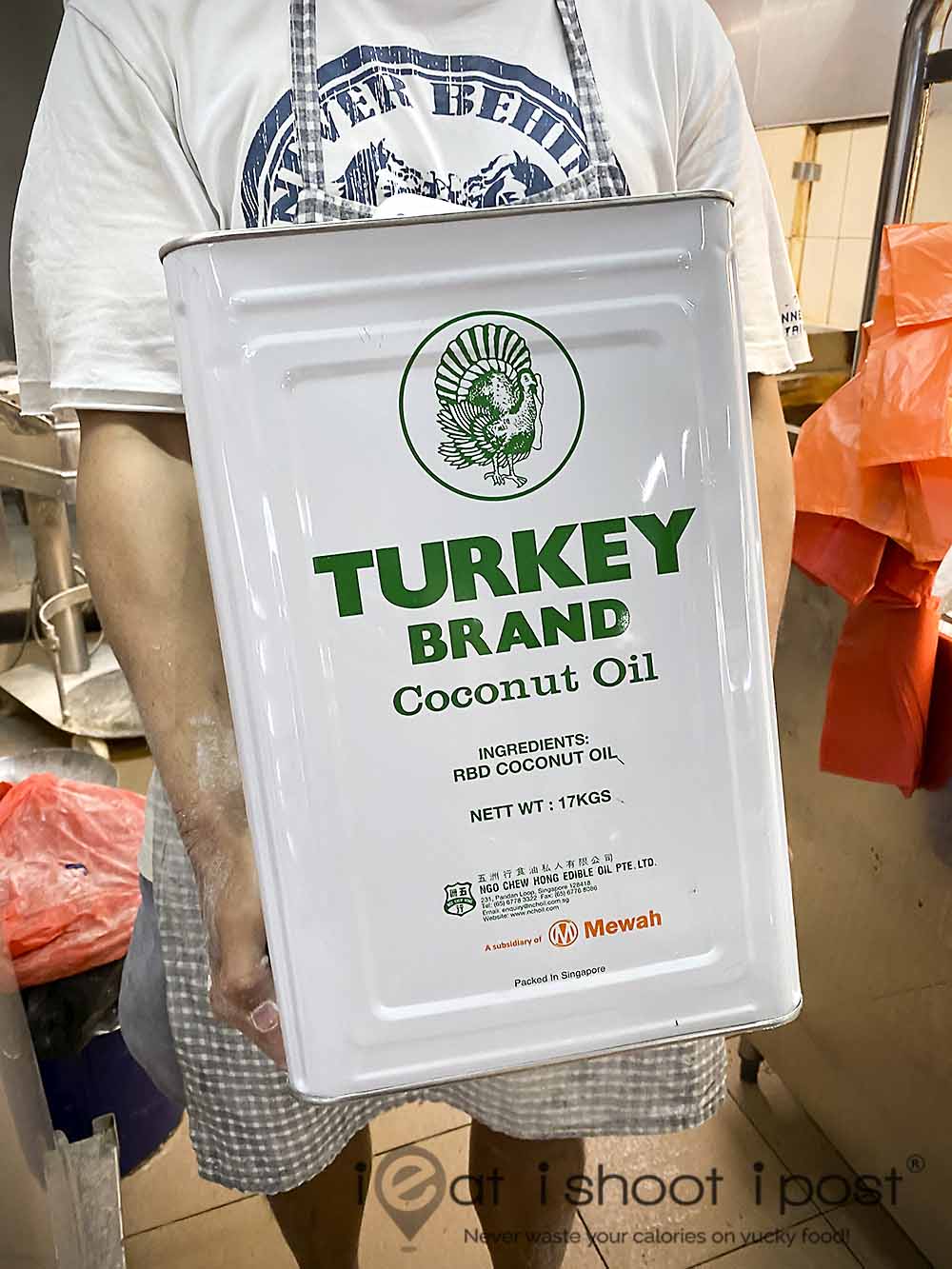 One of the keys to a good fried fritter is the quality of oil they use.  In general, the better stalls will insist on using coconut oil.  Coconut oil has a higher smoke point, lasts longer and results in a nice crisp fritter without being oily.  It is significantly more expensive than normal vegetable oil, so when you see it being used, you know the stall is serious about making great fritters.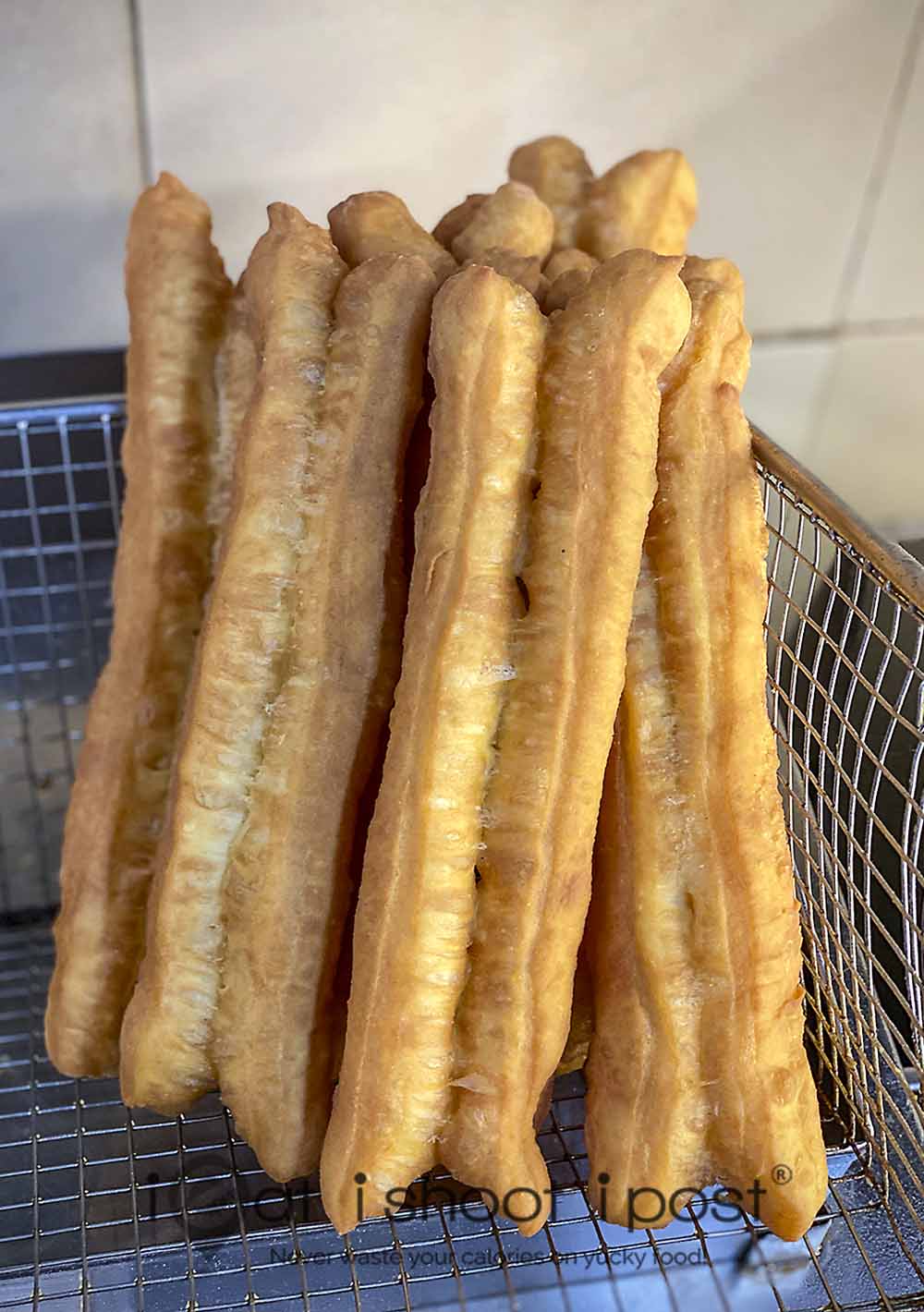 Aside from the butterfly fritter, thew also make the usual trio of youtiao and hum chim peng.  Their youtiao is also done very nicely and sometimes I buy those which are partially cooked to make sotong youtiao.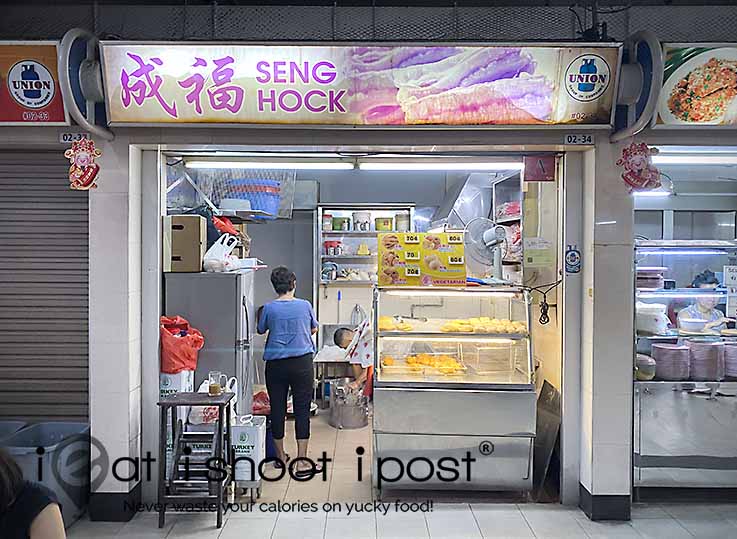 Conclusion
So, when was the last time you had a nice butterfly fritter and a cup of kopi?
NB: You might want to pair the butterfly with Da Zhong Kopi Stall  at the same hawker centre.