When my friend first invited me for lunch at Soul Food,  I really wasn't expecting much.  The usual reason for visiting such social enterprises are to offer support for their cause rather than to specially go there for the food.  At least, that has been my experience, so far.
But that prejudice was shattered when they served their first course of a velvety smooth and flavourful roasted cauliflower soup.  It was surprisingly good! It was made even better when you consider the fact that most of the kitchen hands were trainee special needs kids.  If no one had told you beforehand, you wouldn't have even guessed!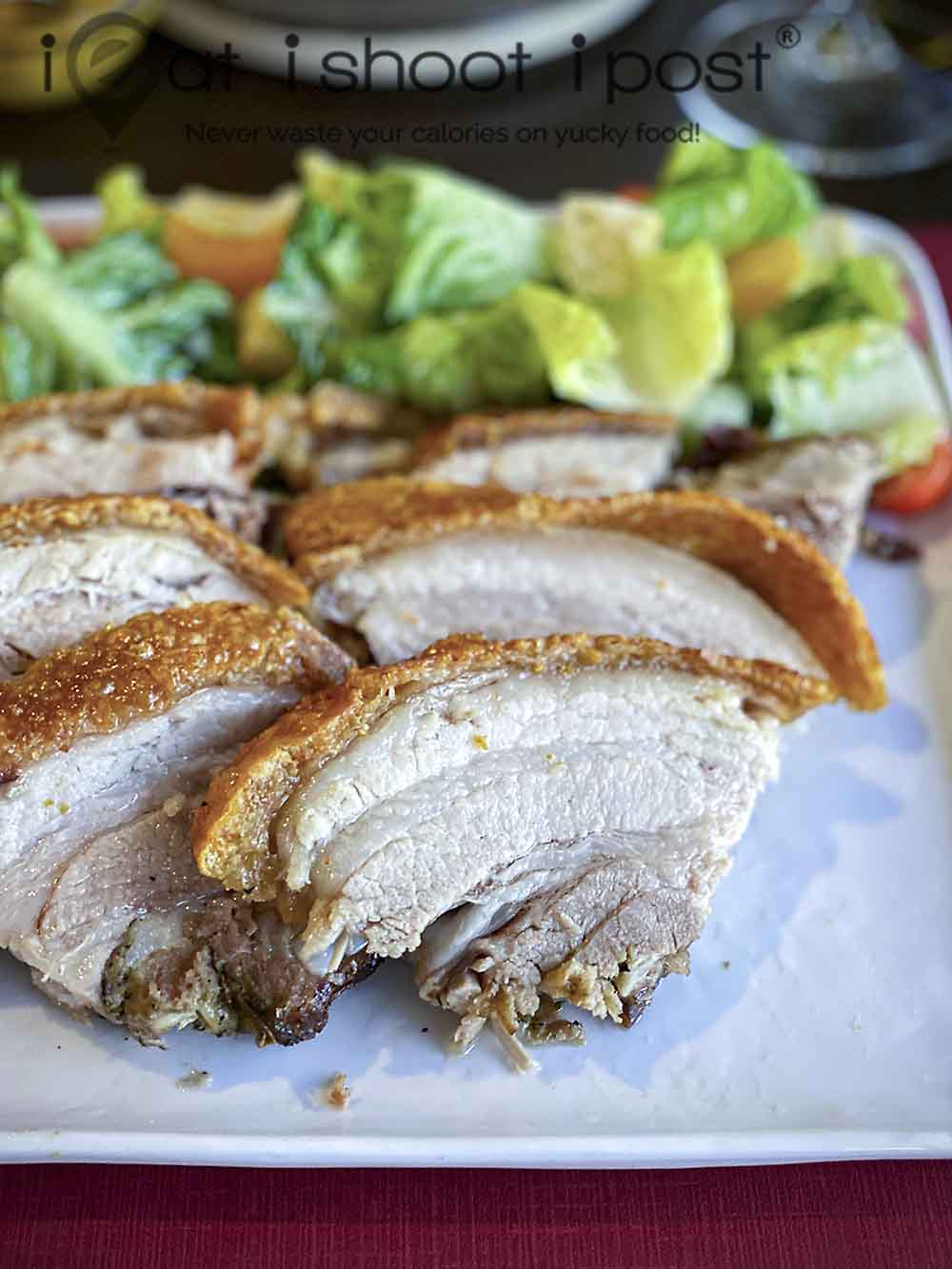 The man behind the social enterprise is Gerald Png, an ex-advertising professional and self confessed YouTube taught chef. Gerald, was motivated to open the restaurant because his own daughter, Cheryl was a special needs kid.  Now Cheryl helps him in the kitchen and his wife Anne looks after the restaurant patrons outside.
Soul Food offers a 3 course set lunch for $30, but their main business is private dining.  The premises can take up to 80 pax and for a minimum of $1500 for weekdays and $1800 for weekends, you can book out the whole place for a private function! We held our Mid-Week Makan session there to experience his take on European communal dining.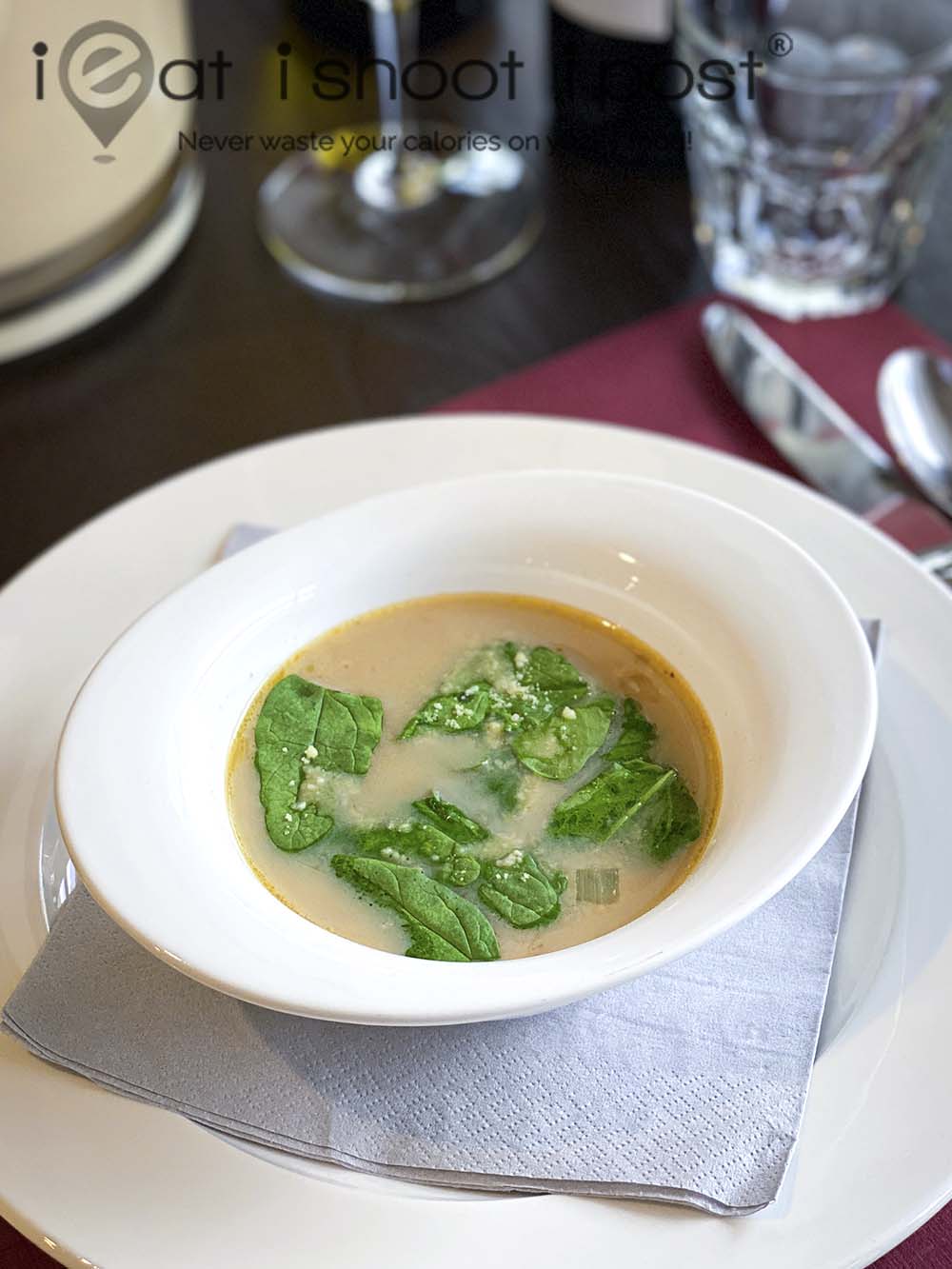 Our meal started with a very rustic Zuppa Toscana which is a house made veal broth with smoked pork belly.  It would very good.  The soup base was robust and has a great body.  It could have been even better with a little more smoke flavour, it was a good start to an excellent meal. 4.25/5
Gerald's USDA 60 hour sous vide short ribs was everyone's highlight of the day.  The texture and flavour of the super slow cooked beef was amazing!  It was slightly pink, but tender and bouncy at the same time! It was accompanied by a luxurious rich gravy which begs to be mopped up with some freshly baked bread!   4.5/5
His porchetta was also excellent.  By cooking the pork belly at low temperature over an extended period of time, Gerald managed to render all the fat under the skin and the rind was turned into a crisp keropok like texture while the meat remained tender and juicy! 4.5/5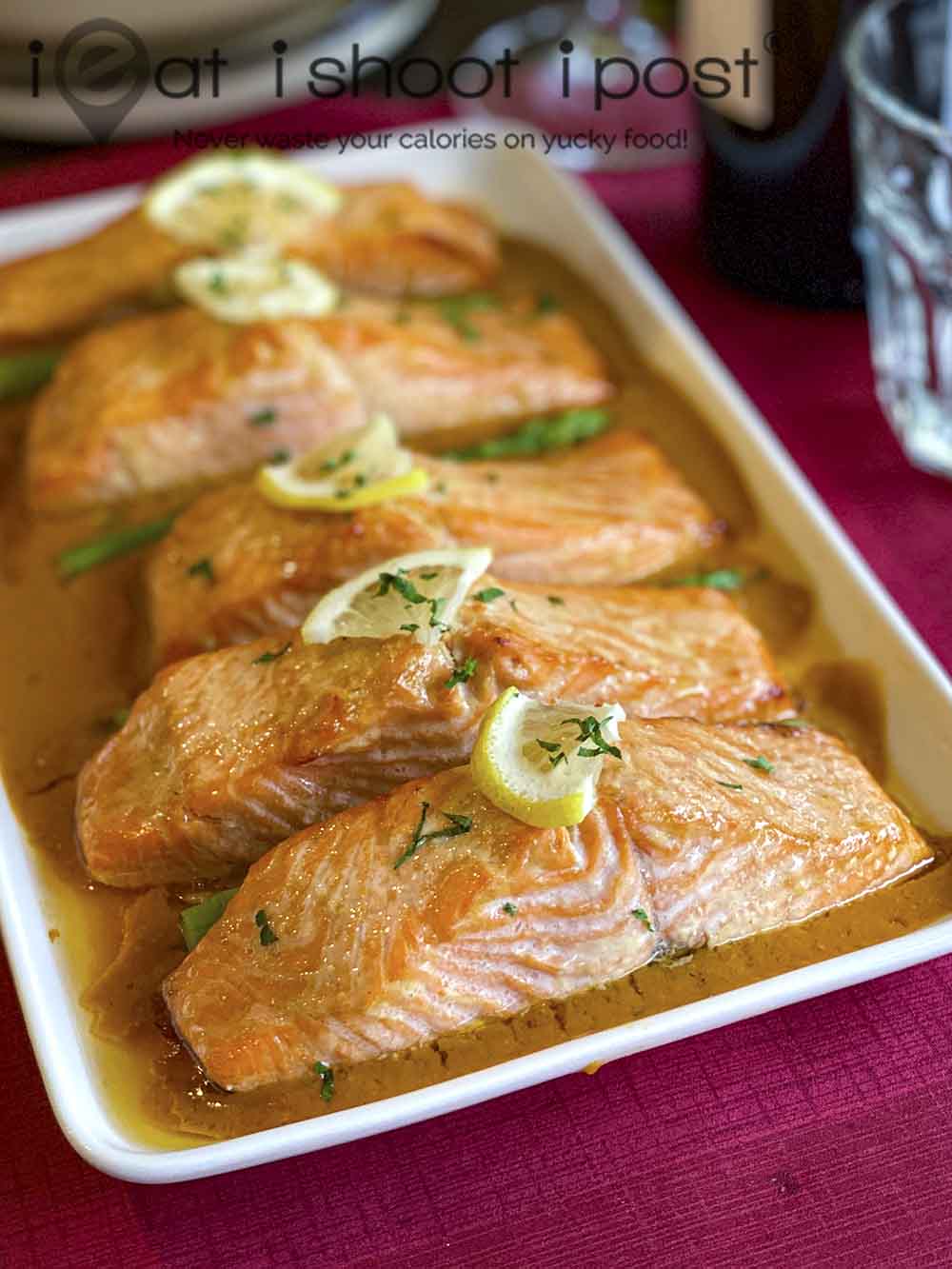 Our third main course, was his grilled salmon with lobster bisque which is the backup dish available everyday for lunch in case you wanted a option to the set lunch of the day.  I never tried lobster bisque with salmon before and it was surprisingly good! I would hve liked my salmon to be rare in the middle that can only be done with sashimi grade salmon. I am sure it can be done to order for my next visit.  4.25/5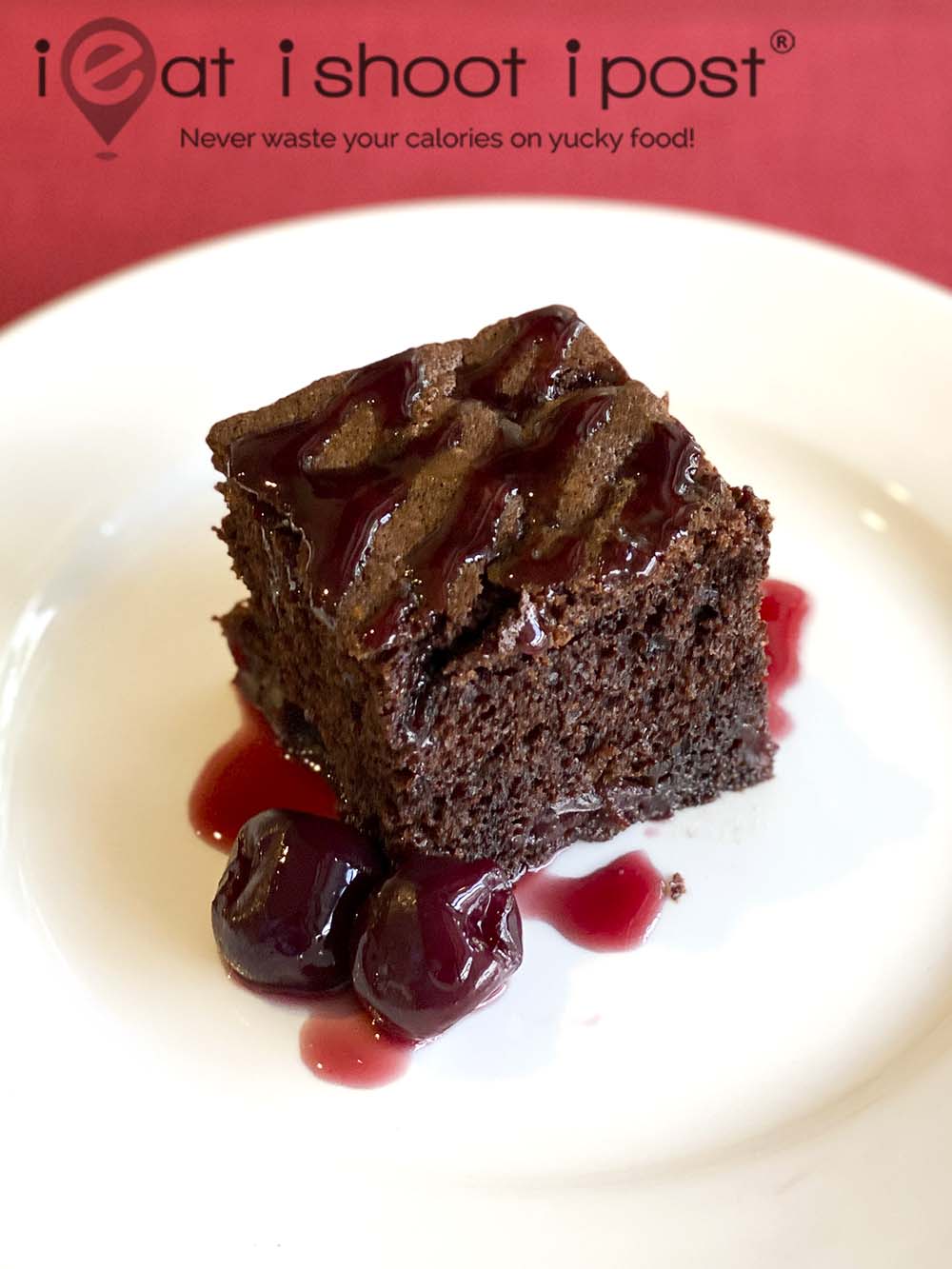 Dessert was a simple black cherry chocolate cake which was very good but can be even better with some creme anglaise.  But then again, this isn't fine dining,  it's just a piece of nice chocolate cake that mum might make at home!  4/5
Conclusion
Excellent place to consider if you are looking to host a private dinner for 50-80pax.  The food can be done communal dining style or even buffet style.  They are usually opened for set lunch (3 courses $30) if they are not hosting a private event.  Do check out their Facebook page for weekly set lunch menu!