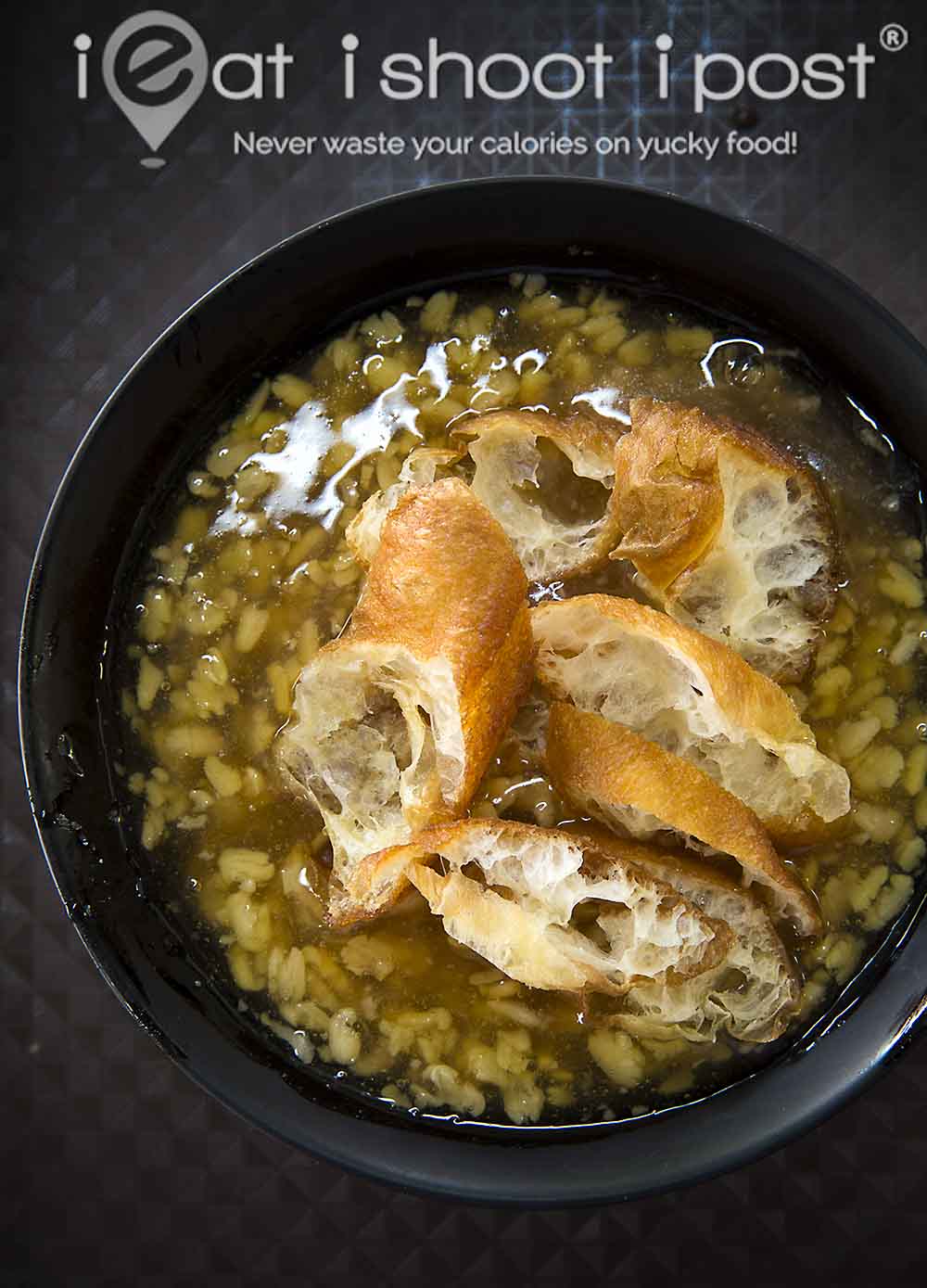 Our hawkers are really a big part of our lives here in Singapore, don't you think?  Most of us would have grown up eating from the same hawker stall for years and and these hawkers would have become much more than just a person who sells food.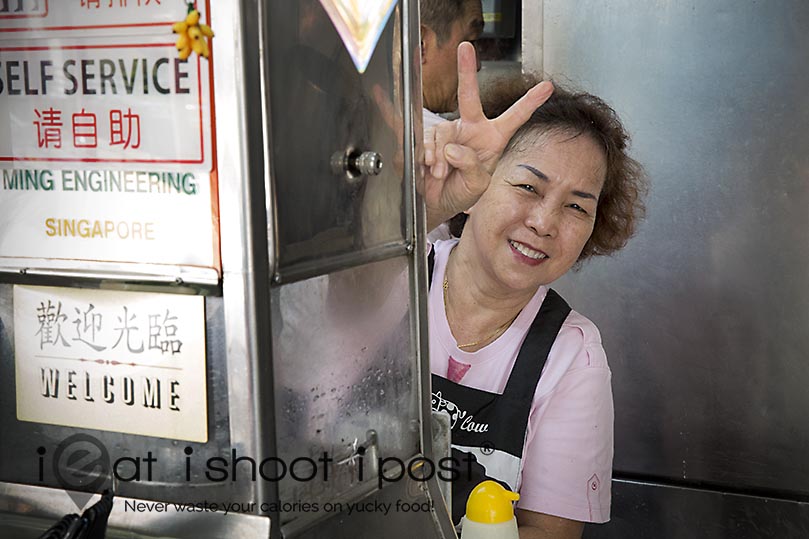 I am sure that this particular lady hawker at Soon Heng Hot and Cold Desserts would have many regulars who have grown up (or grown old) eating at her stall.  I have met many hawkers but she was the first one I met whose smile was sweeter than her desserts!
I get a lot of different reactions whenever I pull out my DSLR camera.  Some hawkers ask why I am taking photos.  Others continue to work as if I wasn't there.  But when Mrs Yang saw my camera, she quickly struck up her kawaii pose!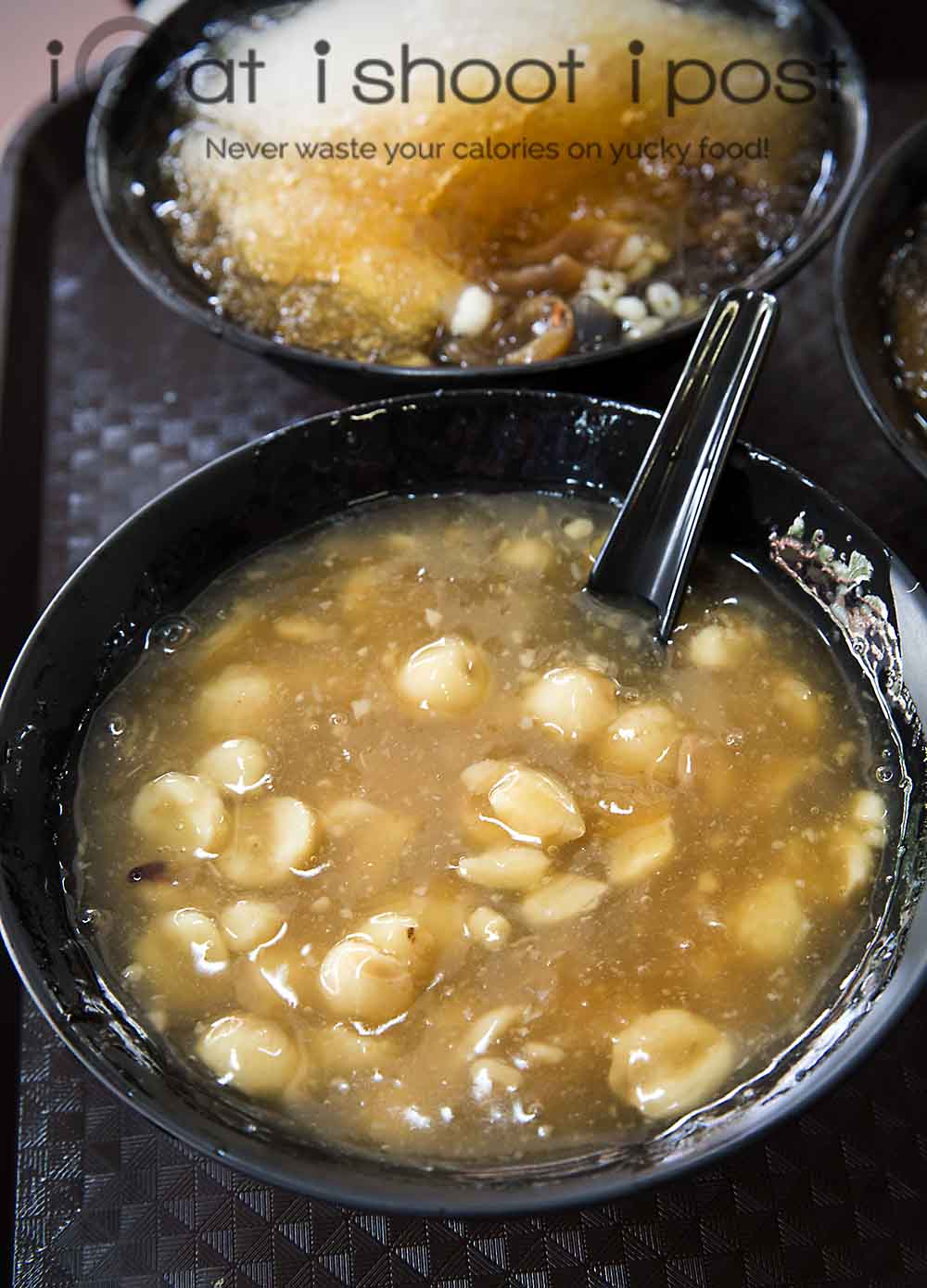 What first drew me to the stall was the availability of lian zi suan. (Lotus seed soup) This traditional Teochew sweet soup is not easy to find nowadays because of the rising cost of lotus seeds.  (A 200g pack of lotus seeds at the supermarket costs around $6!)  The only other stall that I have come across that sells this is "House of Dessert" at Tampines Round Market.  They actually stopped selling it for a period of time because of the increase in price of raw lotus seeds.  Thankfully, they started selling it again last year.
This soup is not difficult to cook but it is easy to get it wrong unless you get a tip from grandma (or from the internet nowadays).    Most of us would intuitively soak the seeds first before cooking, but this is the last thing you want to do as the seeds will ever turn into the nice, mealy, powdery texture no matter how long you boil them.  Instead, the seeds must go straight into hot boiling water for a while then followed by either a slow simmer or steam.  Once they are soft, simply add them to syrup which has been thickened with tapioca starch.
For all that trouble, I think most people wouldn't mind forking out the $2 for a bowl of lian zi suan at this stall.  I think this is probably also the cheapest place where you can buy this in Singapore.  In fact, all her other desserts are also just $1!  Talk about old school prices.  When I asked Mrs Yang how she managed to keep prices so low, she just smiled and said that its her way of keeping her customers happy!
Aside from the lotus seed soup, her tau suan is also very good.  4.25/5 What was impressive was how her you tiao remained so fresh!  I managed to try some of her other desserts like cheng tng and honey sea coconut.  They were average but at $1 a bowl, I don't think anyone is complaining!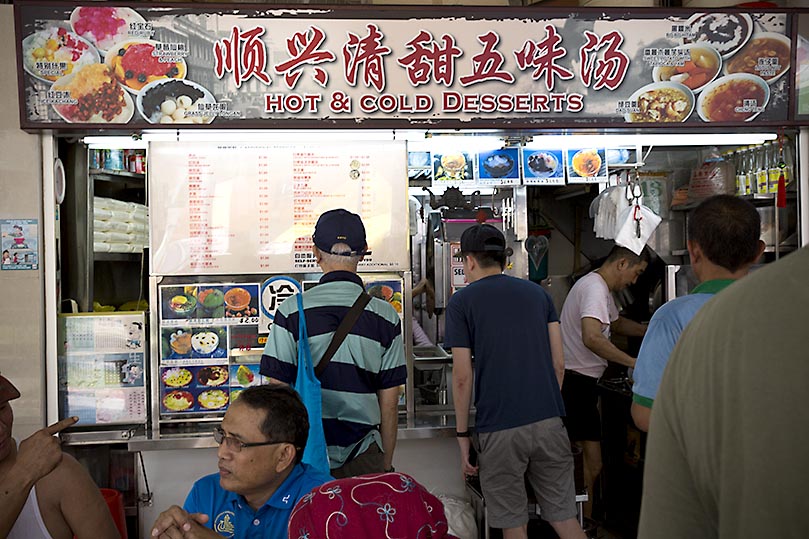 Conclusion
Old school sweet soups served with an even sweeter smile which will make you smile even more when all you need is some spare change to enjoy it!