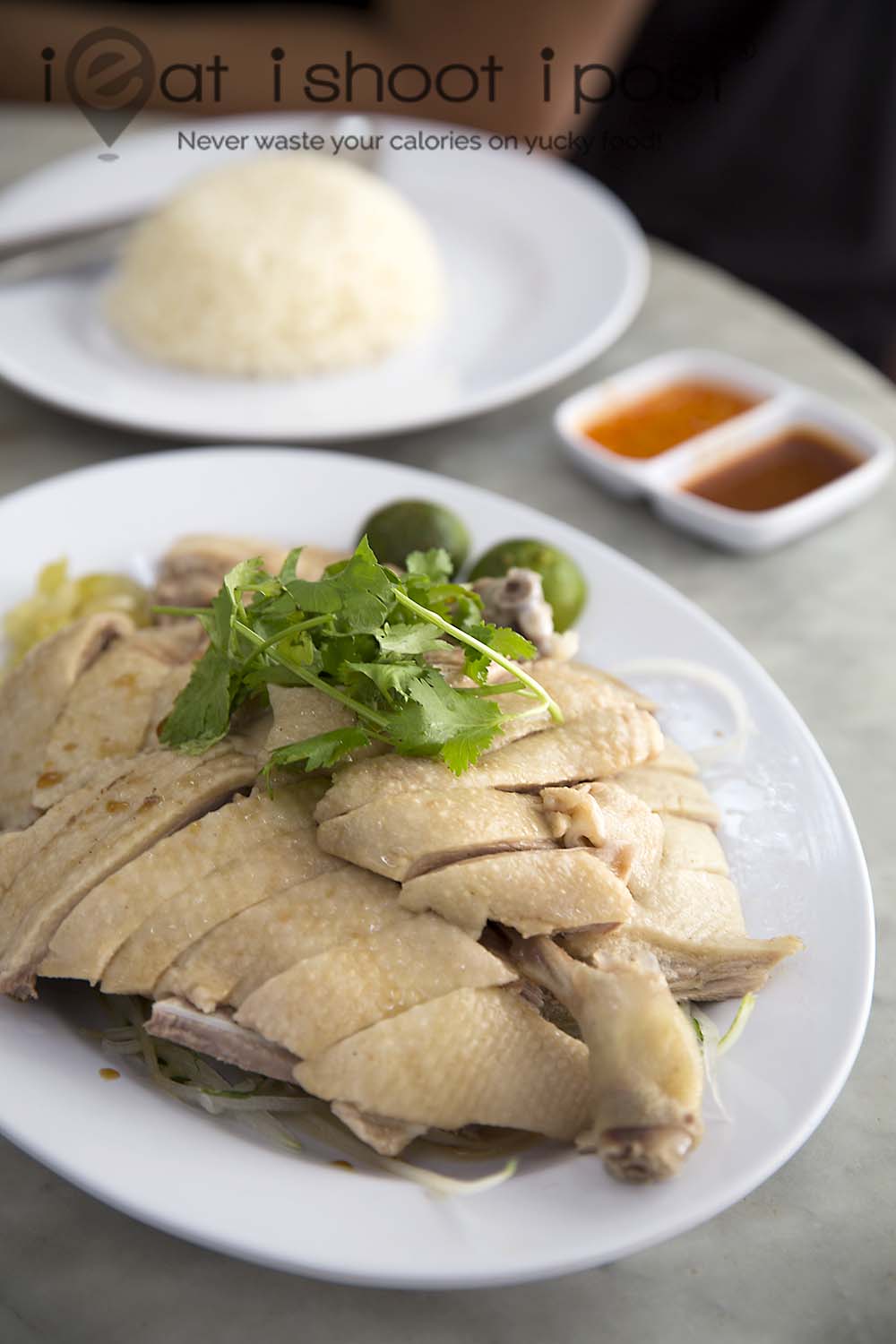 Yes, I know what you are thinking.  White duck like this nice meh?
Honestly, I still prefer braised duck.  But I went with a group of kakis and they all seem to like it, so I think this would be something that some of our readers here will like.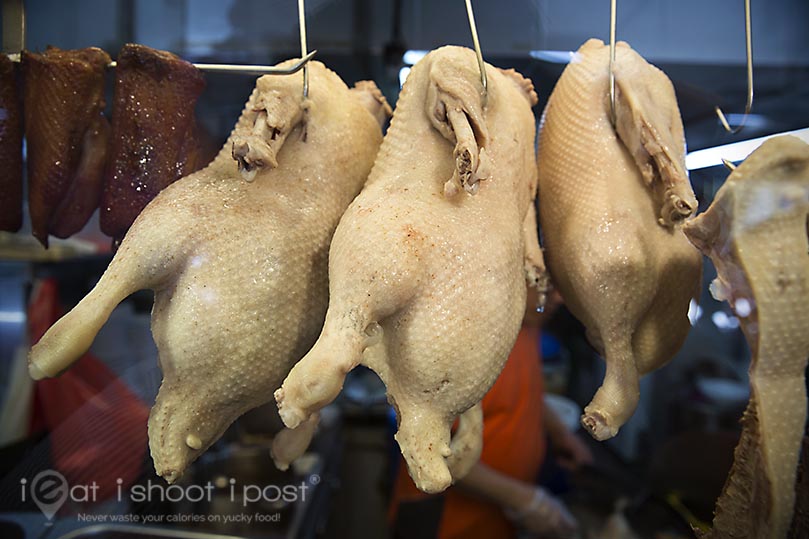 So, just what is salted duck all about?
The stall owner, Benson tells me that he grew up in a kampung eating this.  In the old days, the kampung folks didn't have access to the herbs and spices to make braised duck.  So they merely poached the duck and rubbed it all over with salt and served it.  He feels that you can really appreciate the flavour of the duck by cooking it this way.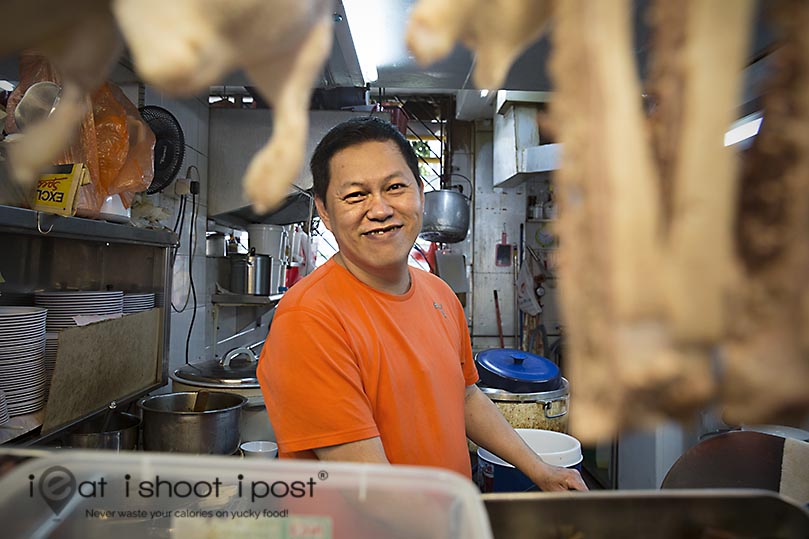 There aren't many places in Singapore that serves salted duck like this.  The last time I heard, there was a stall in Sembawang Hills selling this, but they have since closed.
I found the duck ok.  The meat is tender and flavourful and went very well with the "butter" rice.  But it isn't something I would crave for.  I still prefer my duck with a rich and robust braising sauce.  However, if you love duck, the novelty of eating white duck should be compelling enough for you to make a trip down.  4/5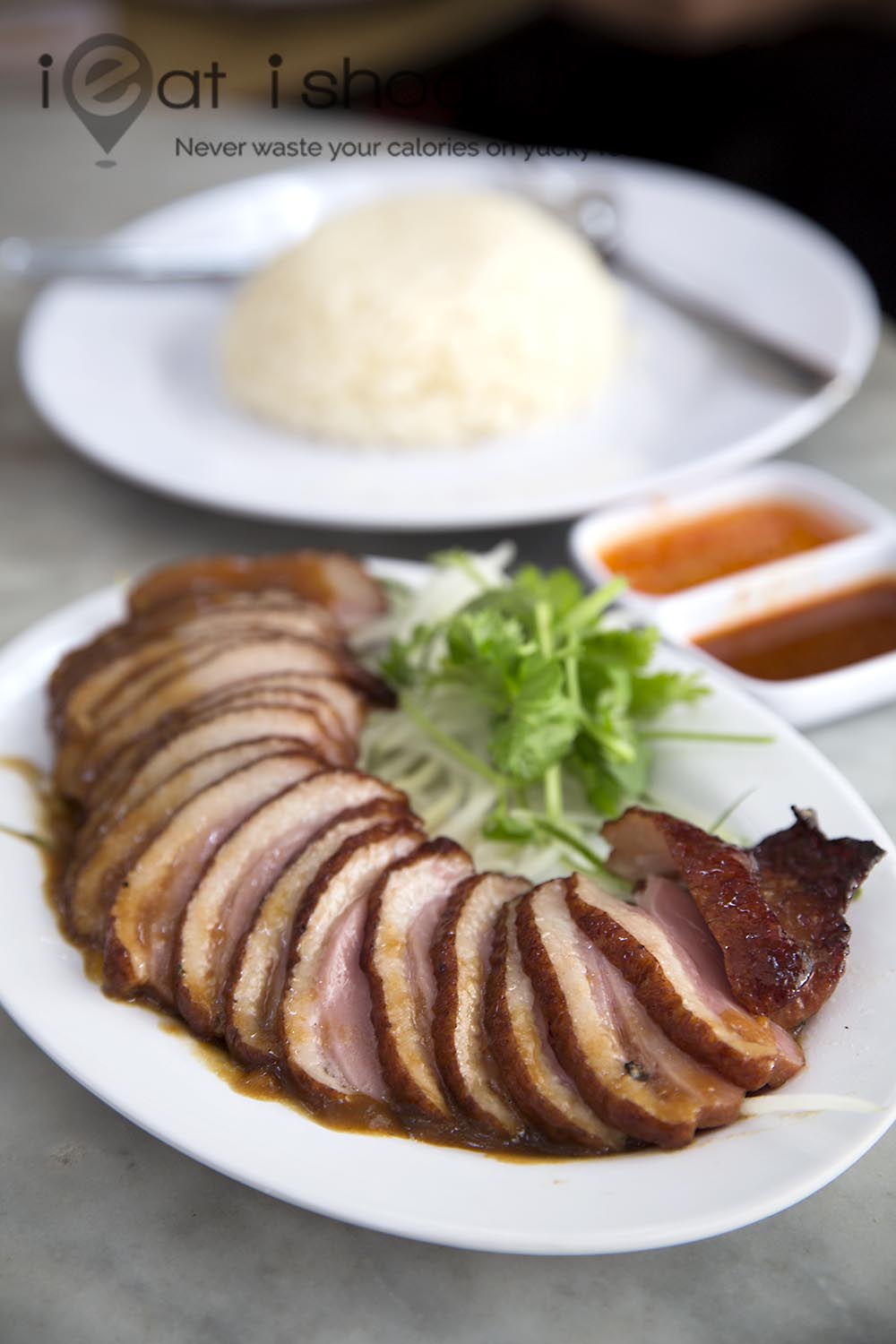 Something I did find really tasty was their smoked duck breast.  Admittedly, they don't make it themselves but they do add some finishing touches to the smoked duck like adding a sauce and providing some excellent home made chilli.  4.25/5
The pork belly was quite average but the braised chicken hearts were good!  One of our kakis really fell in love with them! 3.5/5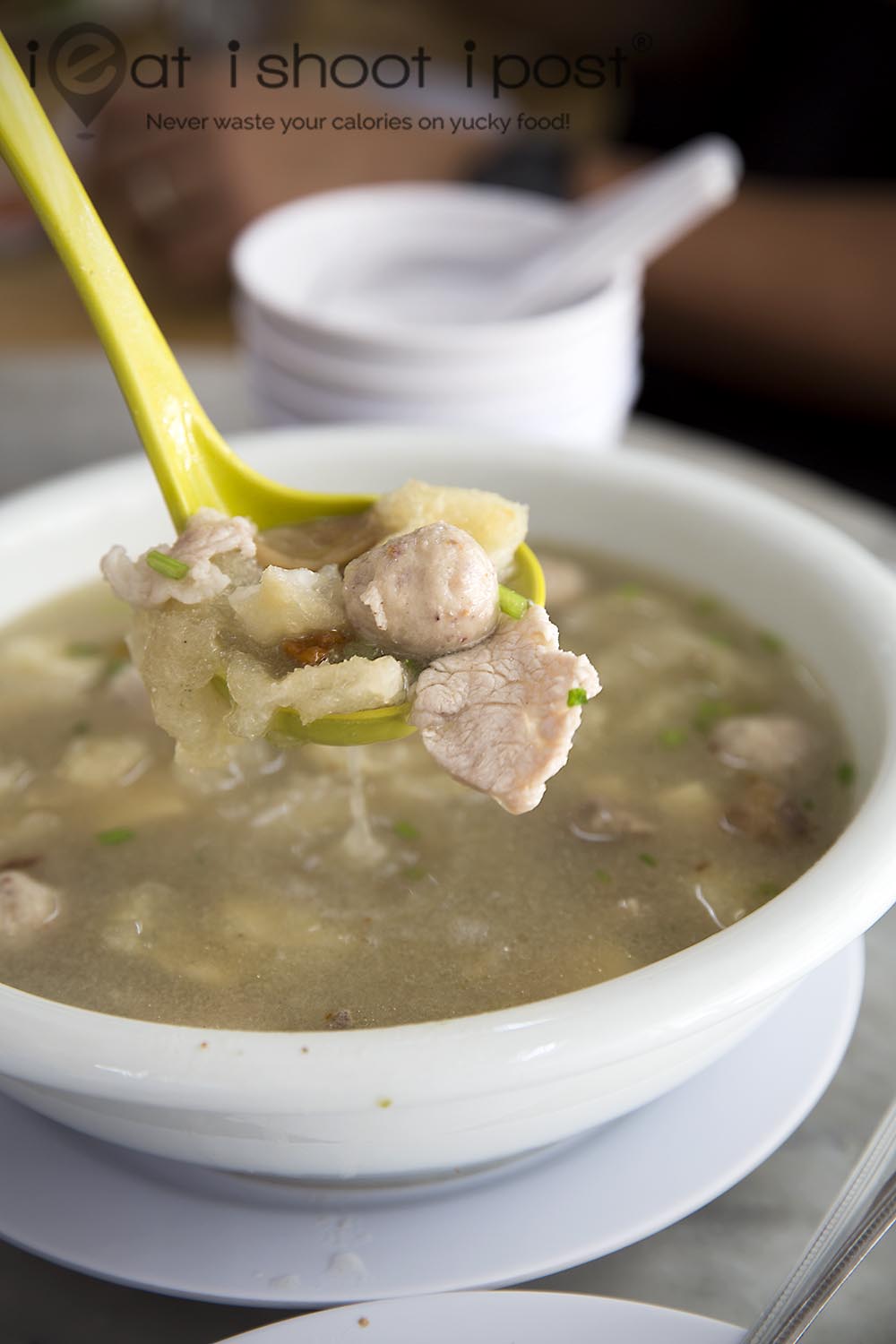 Their pork and fish maw soup is worth ordering especially if you like pig stomach.  The soup was robust and there wasn't an overwhelming porky flavour.  4/5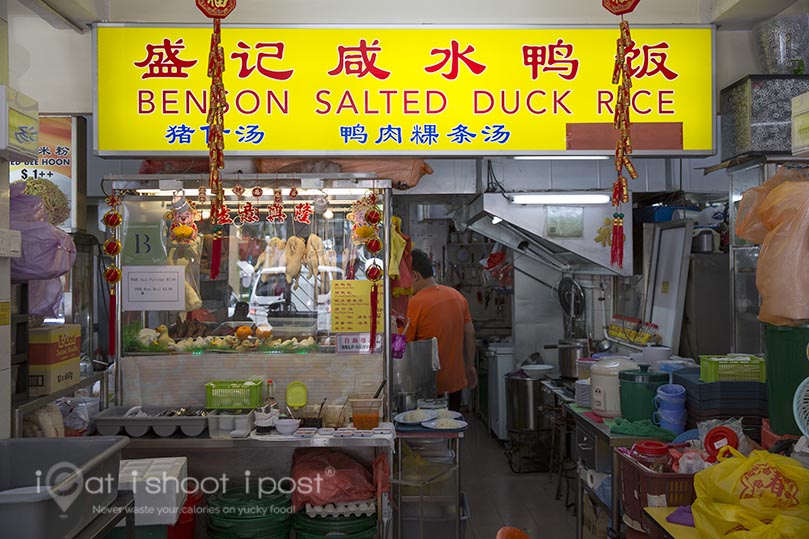 Conclusion
Bit of a mixed reaction about this particular stall. Some of our kakis loved it so much they have already been back to eat it again. Others like me found the novelty of a white duck worth at least giving a try.