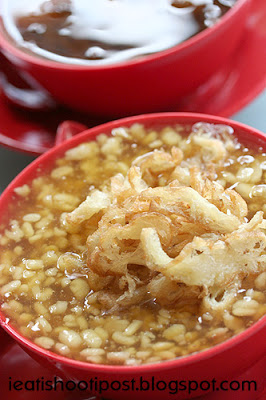 Fancy a bowl of really nice Tau Suan? Head down to the Tampines Round Market and you will find a nice couple selling some of the best traditional desserts.
The Tau Suan here is very good. The beans are steamed just nice so that they have some bite but still become powdery when you actually bite into it. The soup is not overly starchy has has a nice caramel fragrance to it. I don't know how much better Tau Suan can get apart from maybe having a whole stick of fresh You Char Kway to go along with it. 4.5/5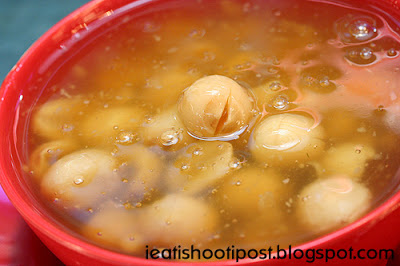 While the Tau Suan is really good, it is quite common. This stall sells this Lotus Suan (Ling Zhi Suan) which is very very shiok. The lotus seeds are cooked just right such that they become a nice savoury paste in your mouth when you bite into it. This is something that I have really been thinking about everyday since the first time I ate it. If you want to try it you will have to go early as it is one of the first items to get sold out. 4.75/5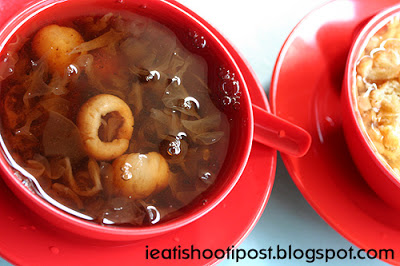 The white fungus here is very refreshing for those who want something a little lighter. It is boiled till very soft and has a thin film of starch on the surface which makes it slightly gooey. 4/5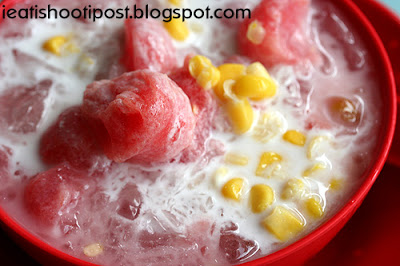 The ice watermelon is about the only cold dish they have there. Light refreshing and very nice though you can imagine what the flavour is like. 4/5
Conclusion

My current favourite dessert stall. Too bad they don't do peanut and walnut paste. The Lotus Suan is so good, I just finished my fourth bowl this week!