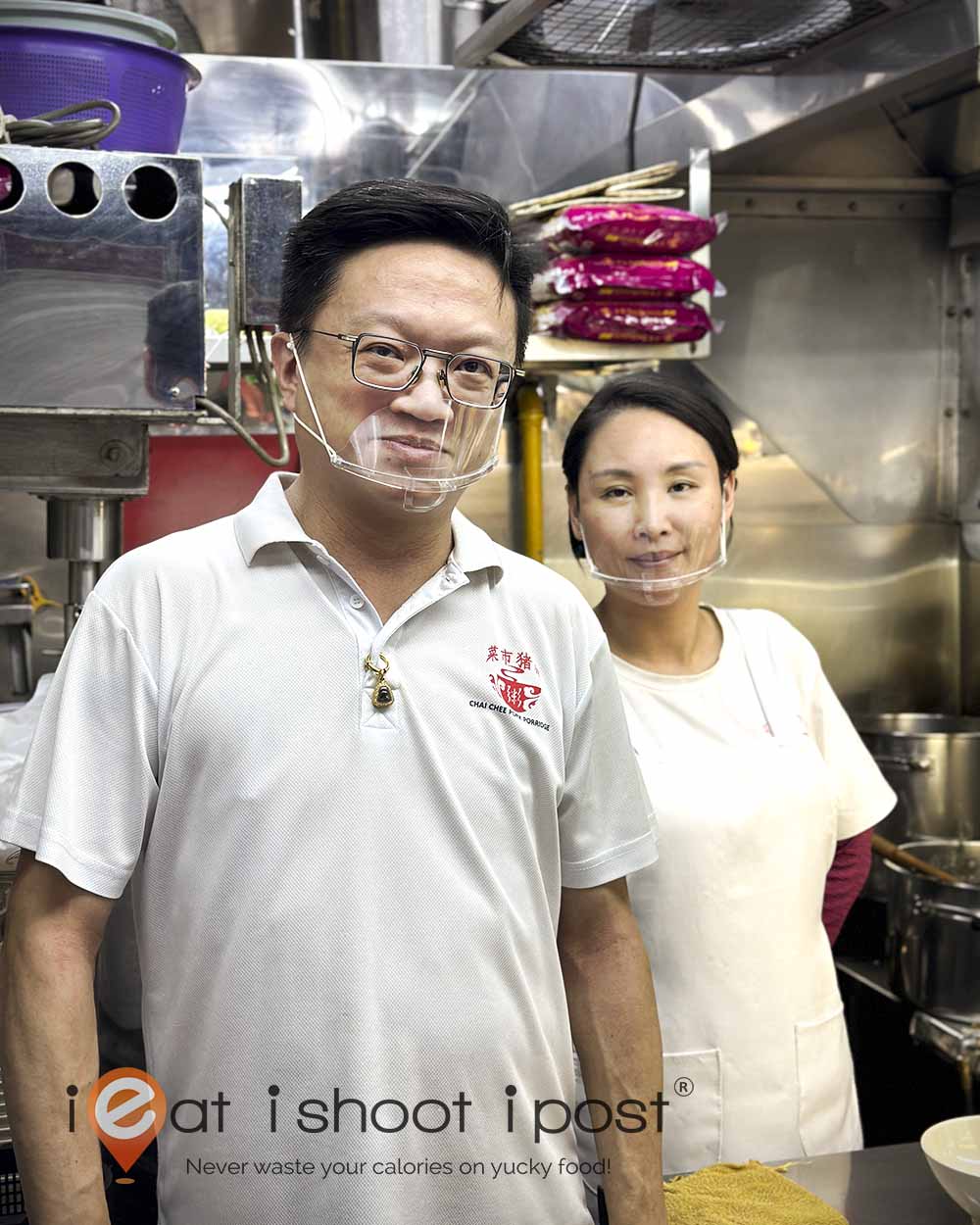 Update 29 Apr 2023: This story was written when Andrew still ran the stall at Bendemeer Food Center. Due to a lack of manpower, it has now changed ownership and is now called 真粥到. The Stall at Tampines Round Market is still Chai Chee Porridge and Andrew is there in the mornings. The photos here were taken at Bendemeer Food Centre and the story of Chai Chee Porridge is still accurate for the Tampines Round Market stall.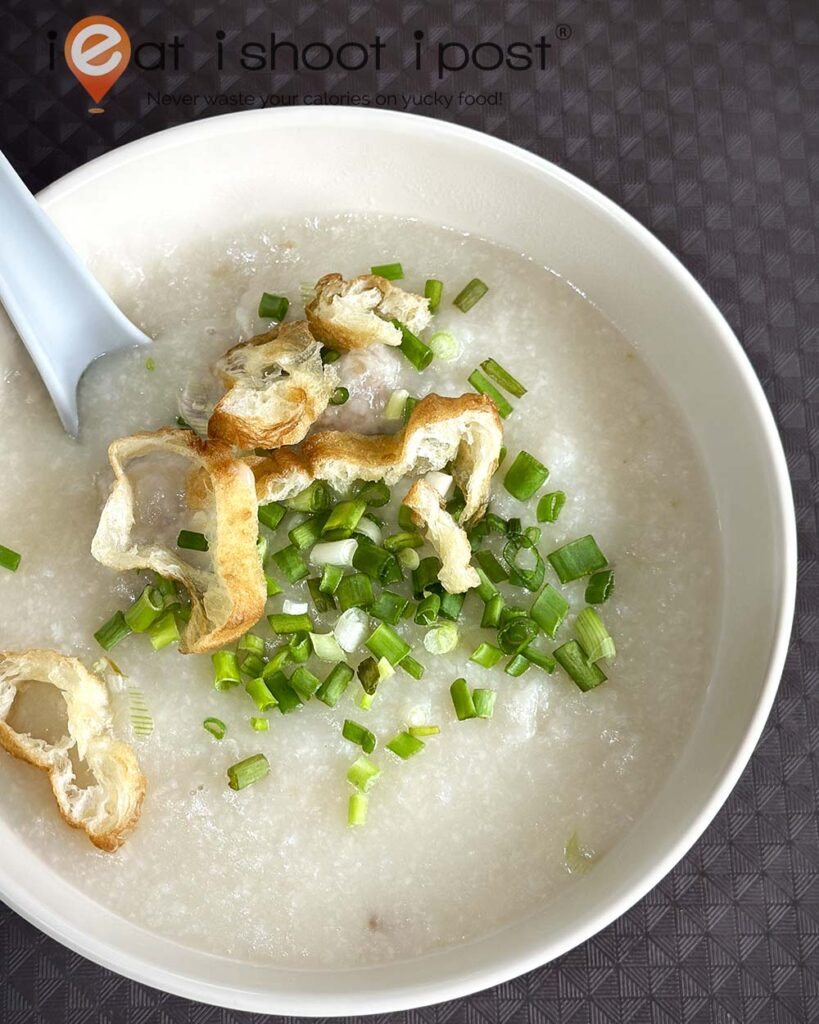 Hainanese Pork Porridge is one of those dishes that is really hard to take drool-worthy photos of. It is the kind of stuff you want to eat if you are not feeling well or in order to assuage your feelings of guilt after bingeing on rich food! It is still very much a part of our hawker scene, although, I predict that its popularity will continue to wane in the coming decades.
Over at Tampines Round Market, Chai Chee Porridge attracts a constant stream of patrons, but mostly Senior Citizens. It isn't a dish favored by the young and hip unless they are recovering from a cold.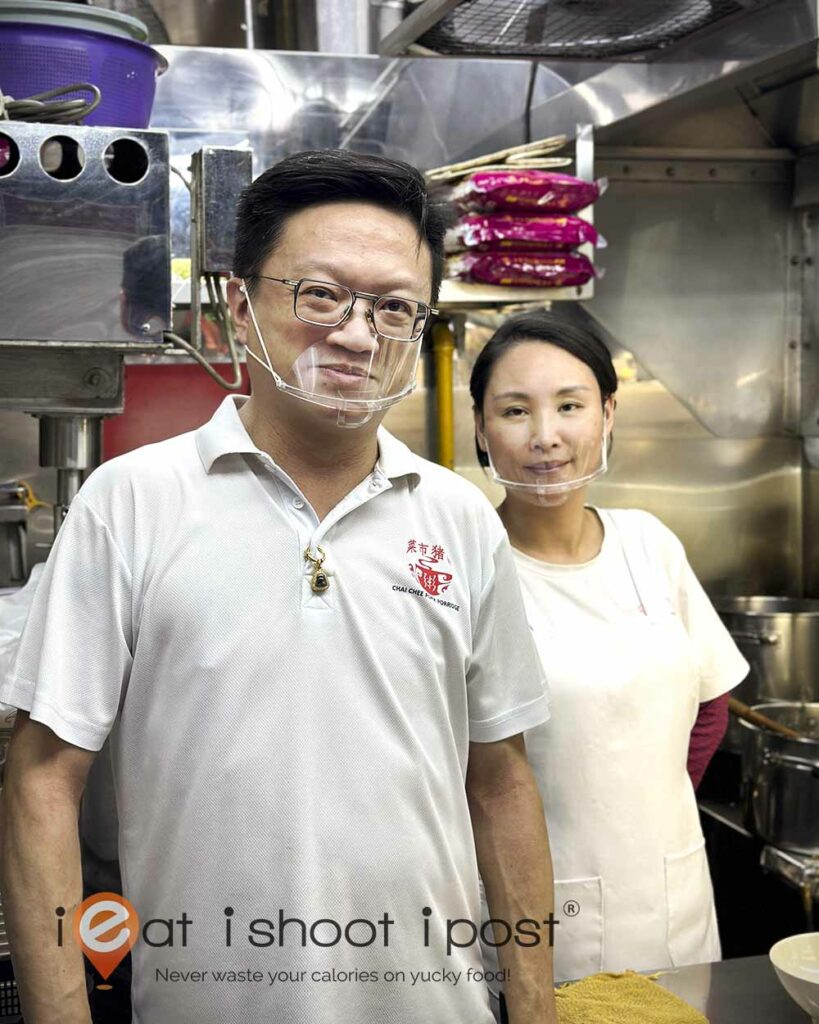 Chai Chee Porridge is one of stalls that has been around for so long that most people would probably have heard of it. It was started by Andrew Yan's father in 1960 and one of the oldest porridge brands around. Andrew started helping his father at the stall in his twenties and went on to open his own stalls in Tampines Round Market and Bendemeer Food Centre (recently closed). The stall at 85 Bedok North is currently run by his brother.
Andrew's philosophy has always been that the best form of marketing is through word-of-mouth. He built his popularity by offering his patrons a good product at an honest price. He uses quality Thai rice to make the porridge and fresh pork and fish which are delivered daily.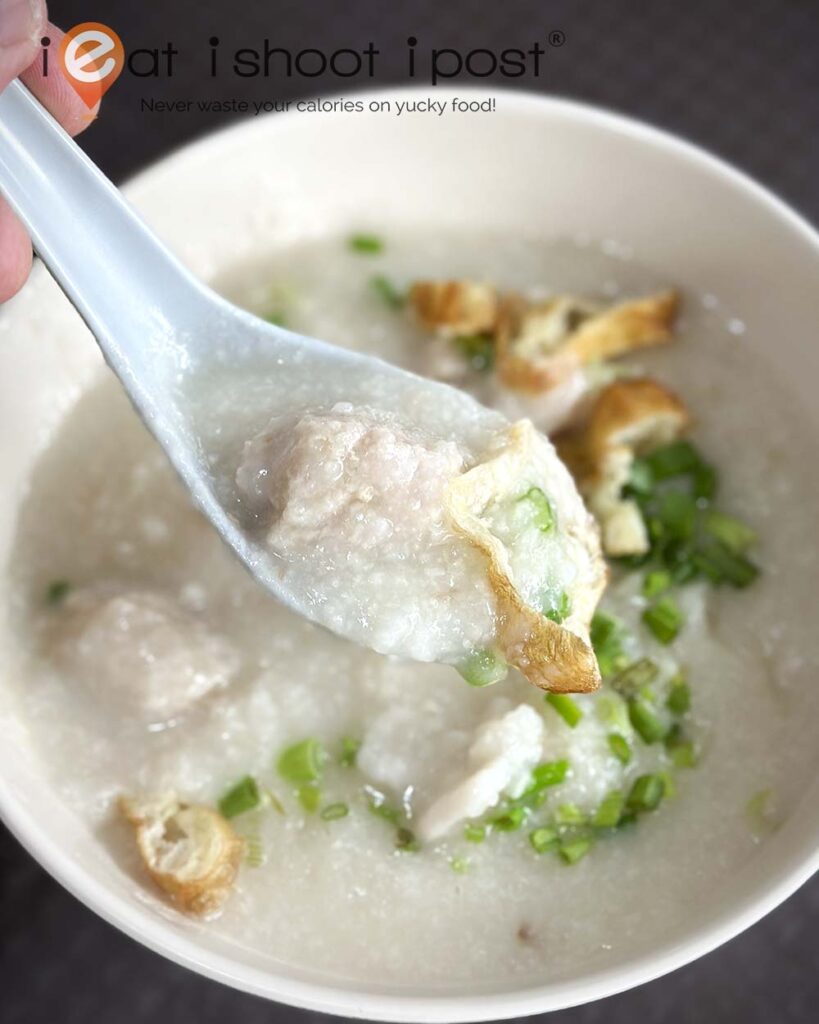 The key to a good quality porridge is its consistency. The texture is just right, not too thick or too runny and it doesn't turn watery when you stir the porridge, so it remains the same consistency till you finish the bowl. How they managed to achieve this is a family secret and the key to their longevity and success. The porridge is lightly seasoned, so if you are used to strong flavors, you might find that the porridge tastes a bit plain. But, for the older generation, that is what they go for. They want to taste the flavor of the rice and the freshness of the meat! 4/5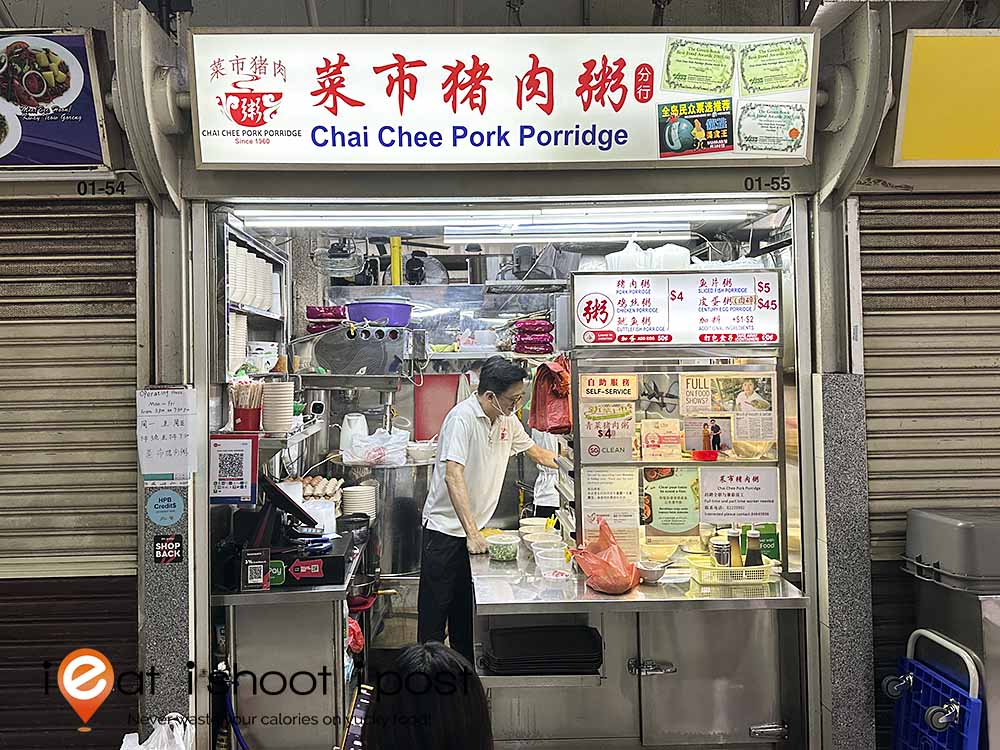 Conclusion
Chai Chee porridge has been around for over six decades, serving traditional-style Hainanese porridge. The owner tells me that the vast majority of his customers are older folks which beg the question about the future of this particular hawker dish.