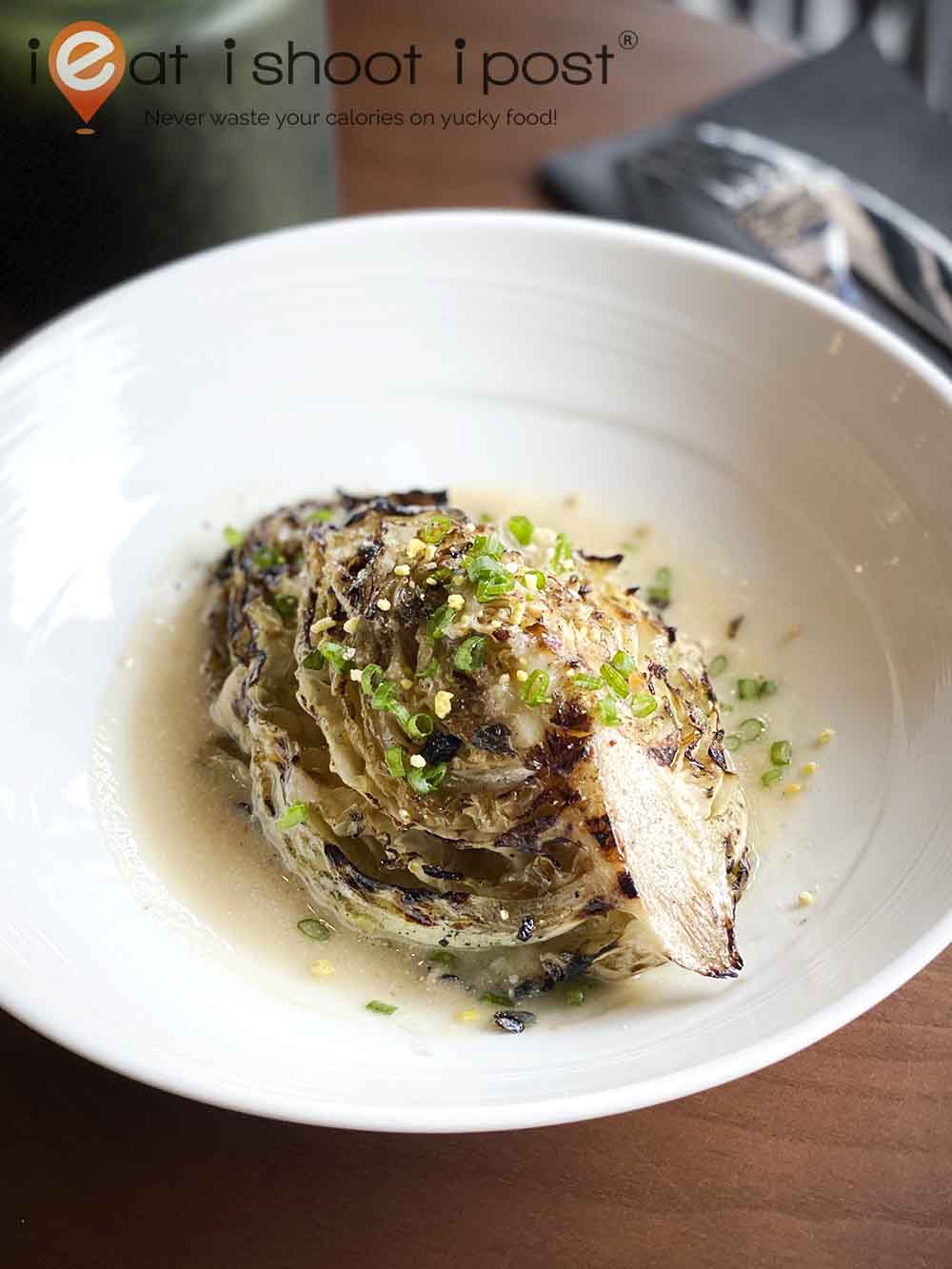 If you like quirky restaurants with a retro vibe that serves delicious, local dishes with a contemporary twist, then the Sinpopo Brand is just what you are looking for.
In case you don't already know, Sinpopo Brand is the brainchild of the same people who brought us Awfully Chocolate. The restaurant was first established almost a decade ago to pay homage to Katong and its Peranakan heritage. Their name, "Sinpopo", is an ode to a well known bar in the 1970's which was located 241 Tanjong Katong road. It's now known as Tricycle Nite Lounge in English although it is still "Sin Po Po" in Mandarin.
The restaurant had a makeover recently and has tweaked its concept to be a little more elegant and upmarket. Instead of the retro-styled cafe it used to be, it is now more of a bistro with a casual lunch and dinner menu as well as cakes and desserts for afternoon tea.
We attended a media tasting and were suitably impressed with some of their new offerings. Here is a sampling of what's new:
The Must-Trys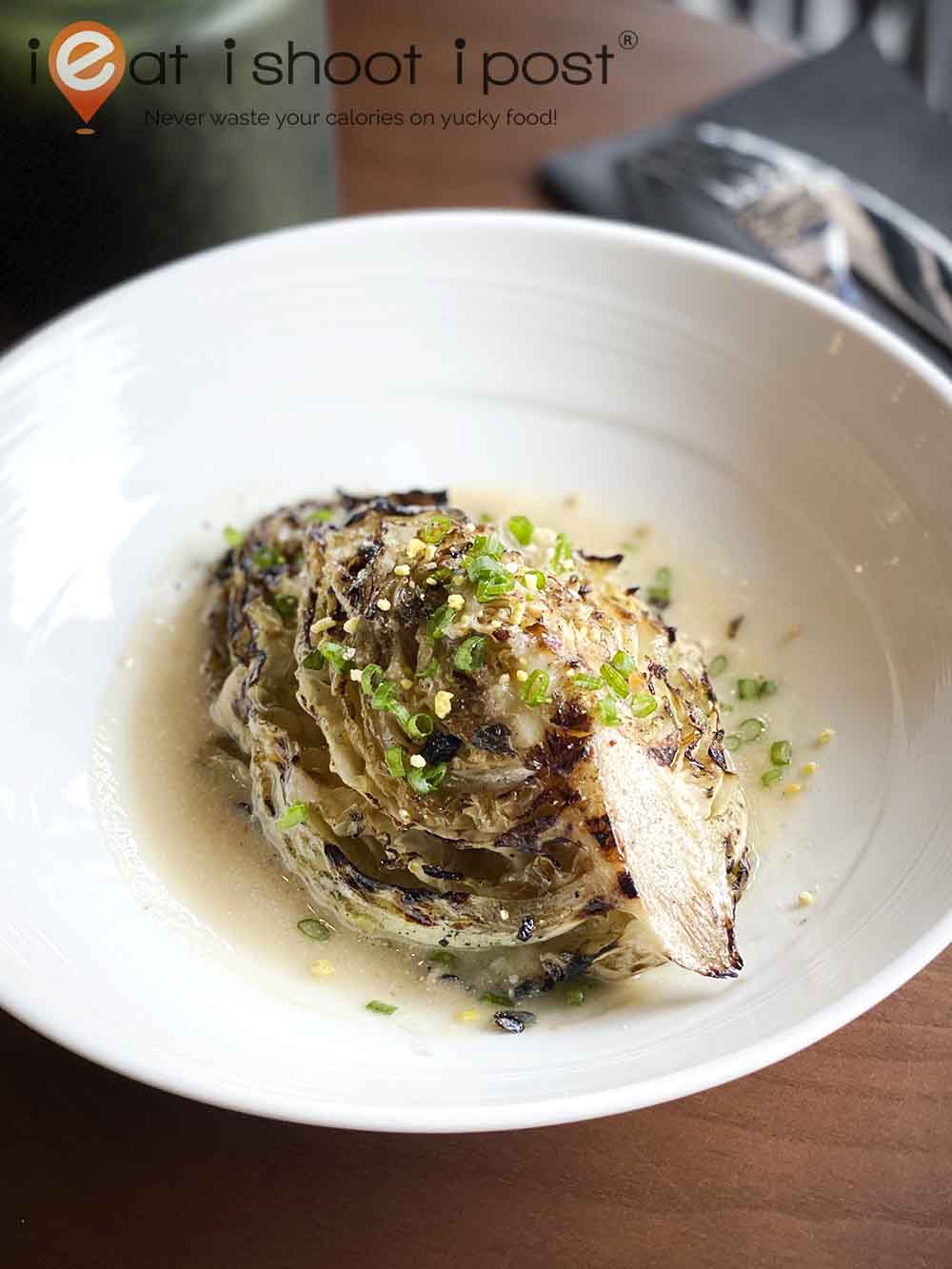 Our first dish was a hit with everyone which is quite surprising considering that it is a vegetable dish. The charred cabbage which has been braised till its tender, yet still having a slight crunch went really well with a robust chicken broth. Not a vegetarian dish in the strictest sense, but a vegetable dish that any carnivore would be happy to eat.
The owners of Sinpopo tell me that this dish went through many levels of research and tasting, even down to the consideration of what cabbage to use. I was told it was a crowd favourite internally as well! 4.5/5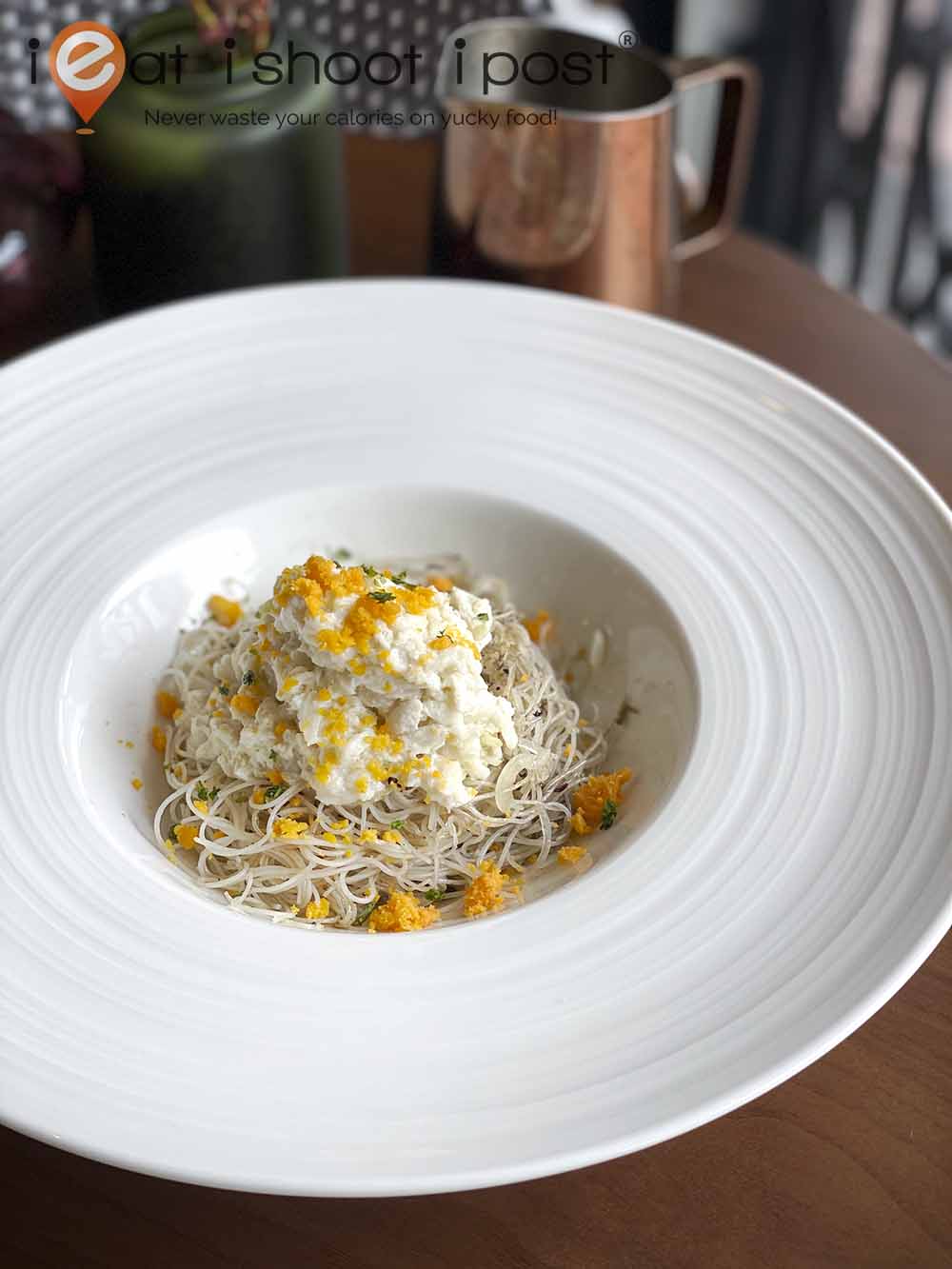 The crab beehoon is a dish that was brought over from the old menu. The bee hoon has a nice wok-hei and the seafood broth has that lovely crustacean flavour. However, the crab meat which was cooked with egg whites was pretty much overpowered by the rest of flavours. Overall a very tasty dish, though it's more of a beehoon dish than a crab dish. 4.25/5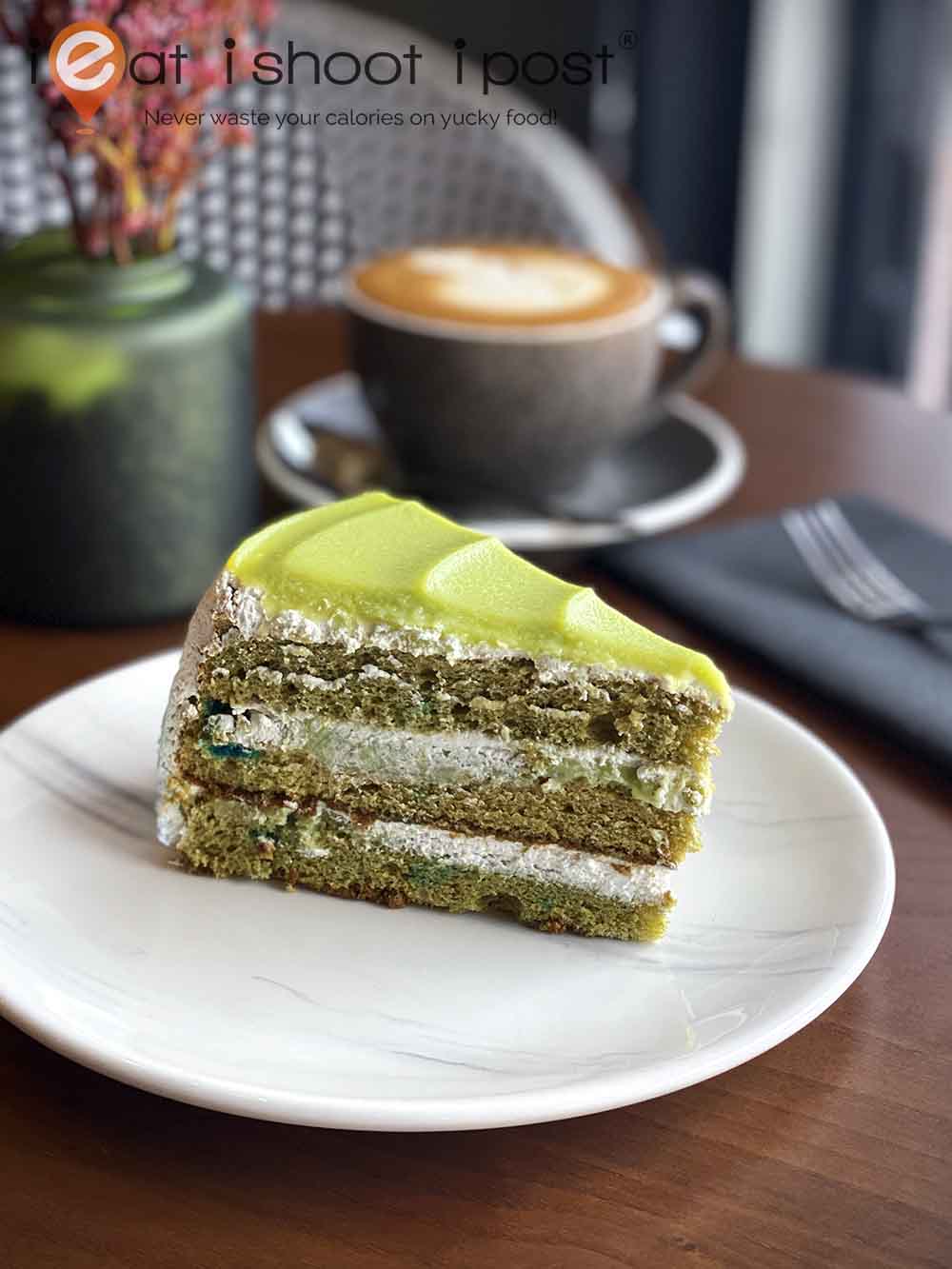 Their Pandan Kaya Cake is very well constructed, as one should expect from the patissiers at Awfully Chocolate. Inspired by the classic kueh selat, this tiered cake has just the right proportion of light pandan sponge and rich coconutty kaya spread. Lisa has a penchant for pandan kaya cake and gave it two thumbs up! 4.25/5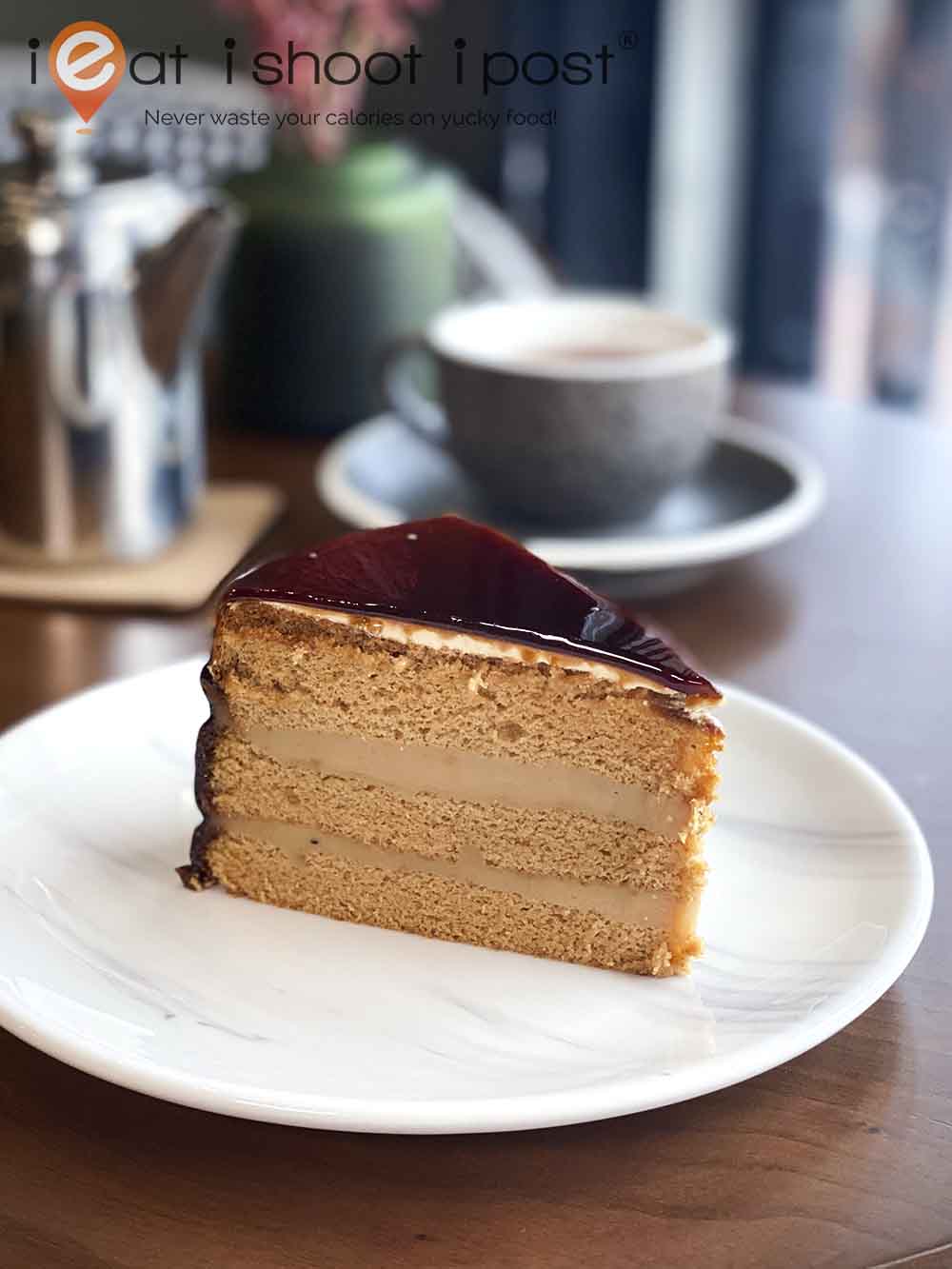 Next on their dessert list is this rich, creamy gula melaka cake. This cake is one of their best sellers and is made from pure gula melaka fudge. The owners claim that they are the inventors of this style of gula melaka cake! It looks so much like the usual chocolate fudge cake that unexpecting patrons might take a minute or two before they realise that they are not tasting chocolate, but gula melaka! 4.25/5
Can Try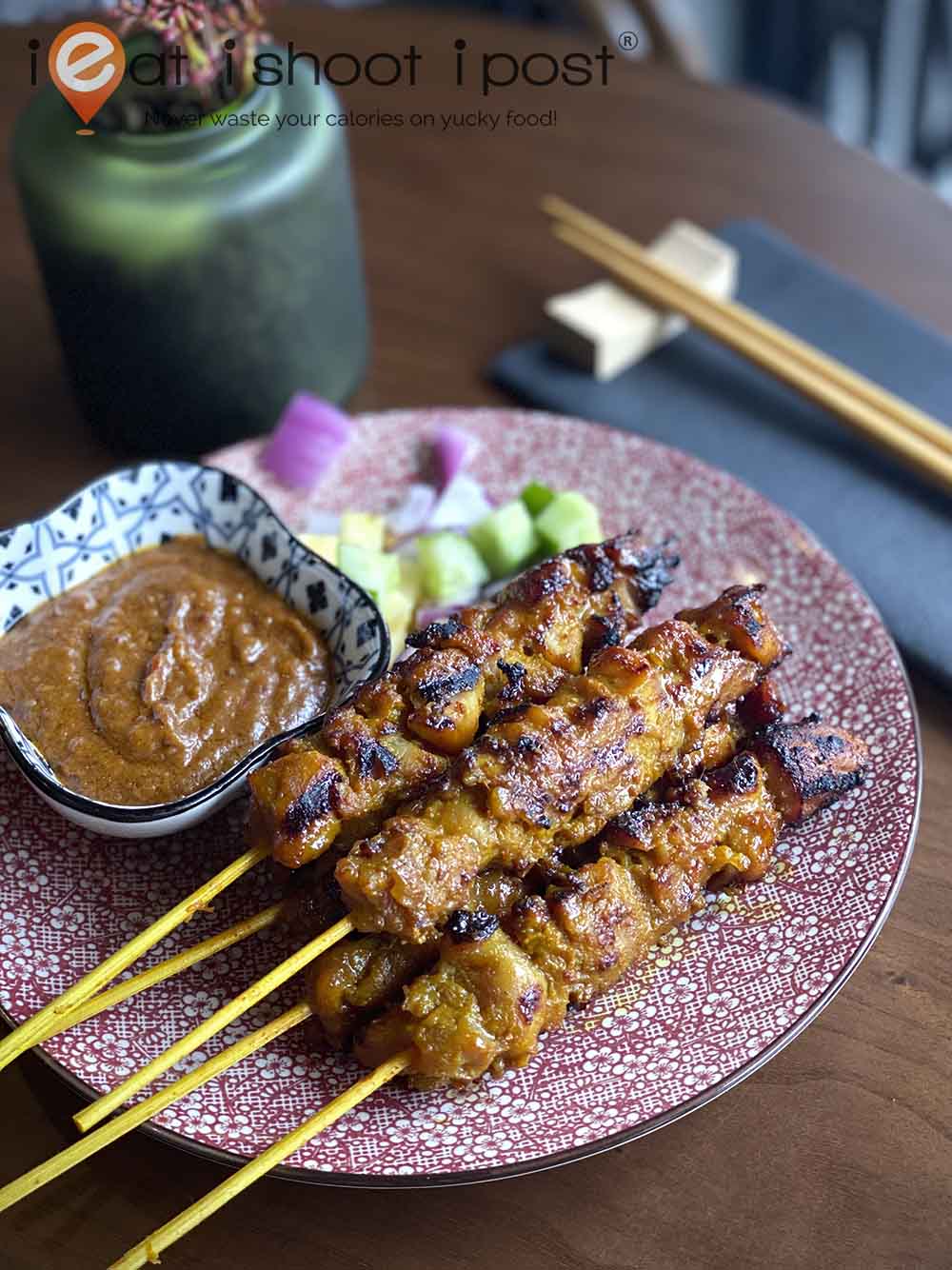 This Satay Ayam is quite good value because of its generous size which is easily equivalent to 3 or 4 sticks of the satay at the hawker centre. The chunks of chicken meat are well marinated and pair well with the peanut sauce. It was perhaps marinated a little too long such that the meat has a slightly mealy texture. Otherwise, it is very well presented and a lovely place to enjoy satay! 4/5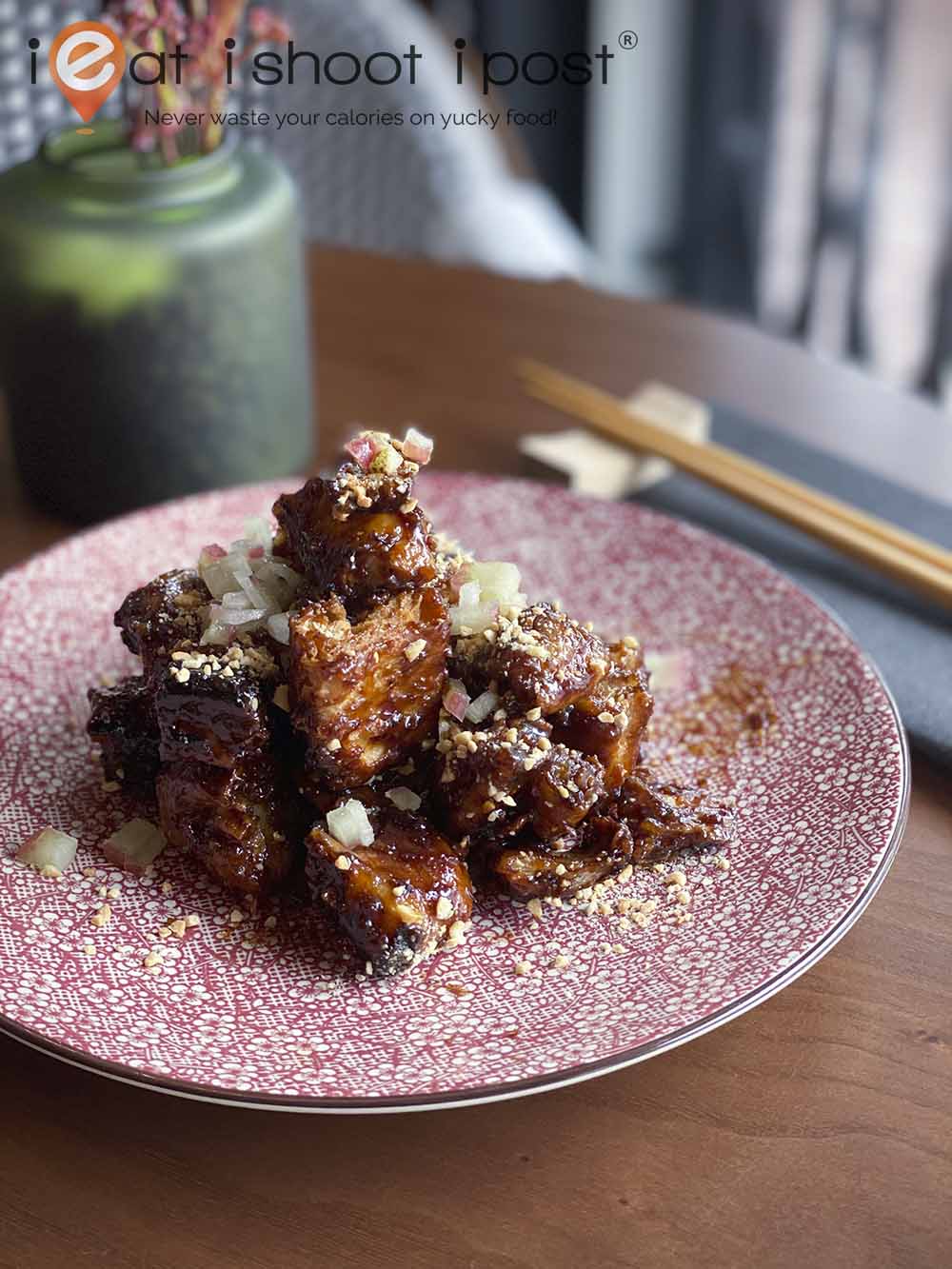 The rojak is made up of mainly toasted you tiao with a sprinkling of refreshing diced jambu (rose apple). The sauce is thick and well-balanced. Perhaps what was missing was the slivers of ginger torch flower which for me is essential to the flavour of the rojak sauce. 4/5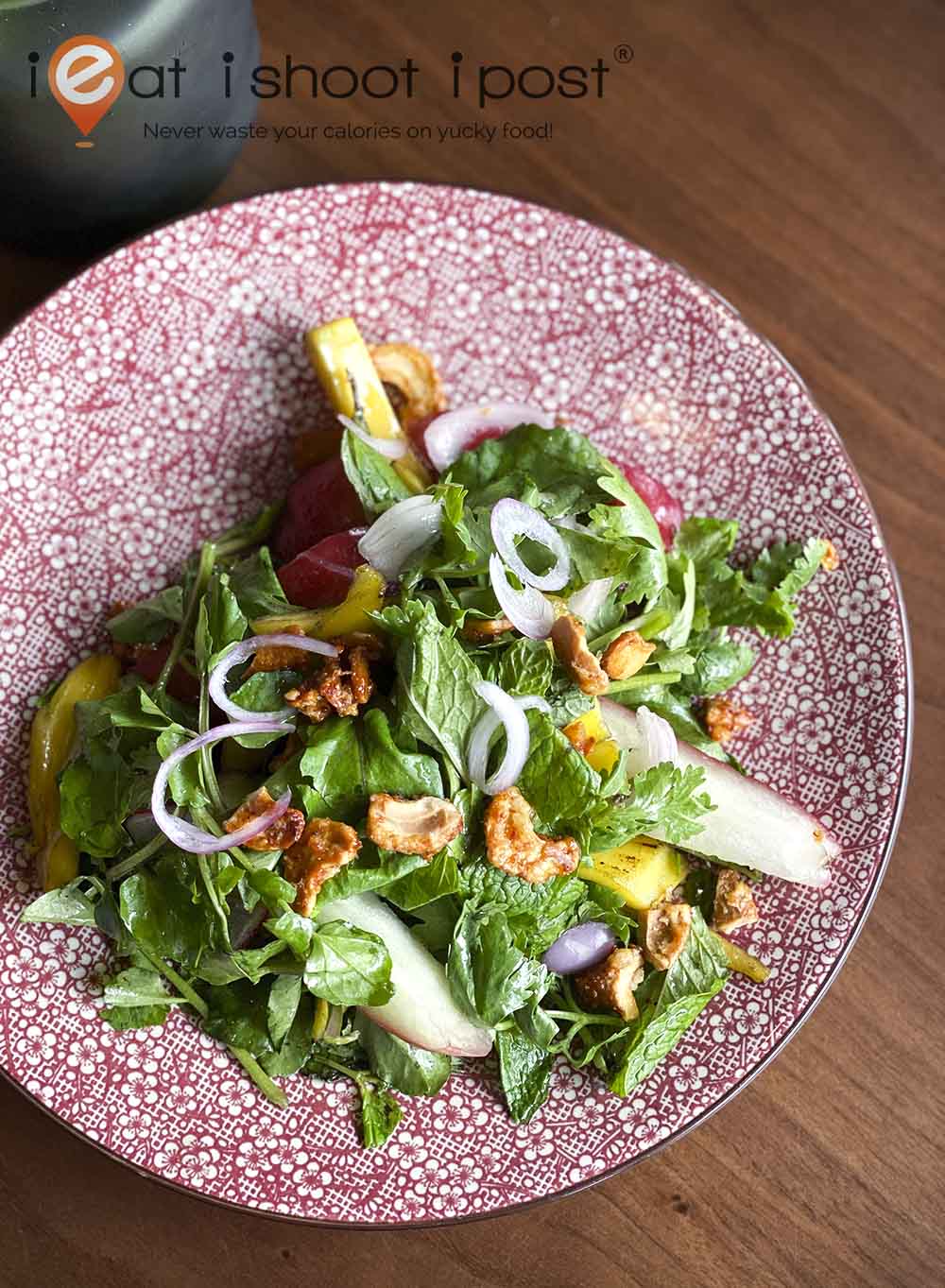 This jambu jackfruit salad is very refreshing and has an eclectic mix of jambu, jackfruit, mint, cilantro, and lime. The chargrilled jackfruit and jambu gives a nice local twist to the salad. 4/5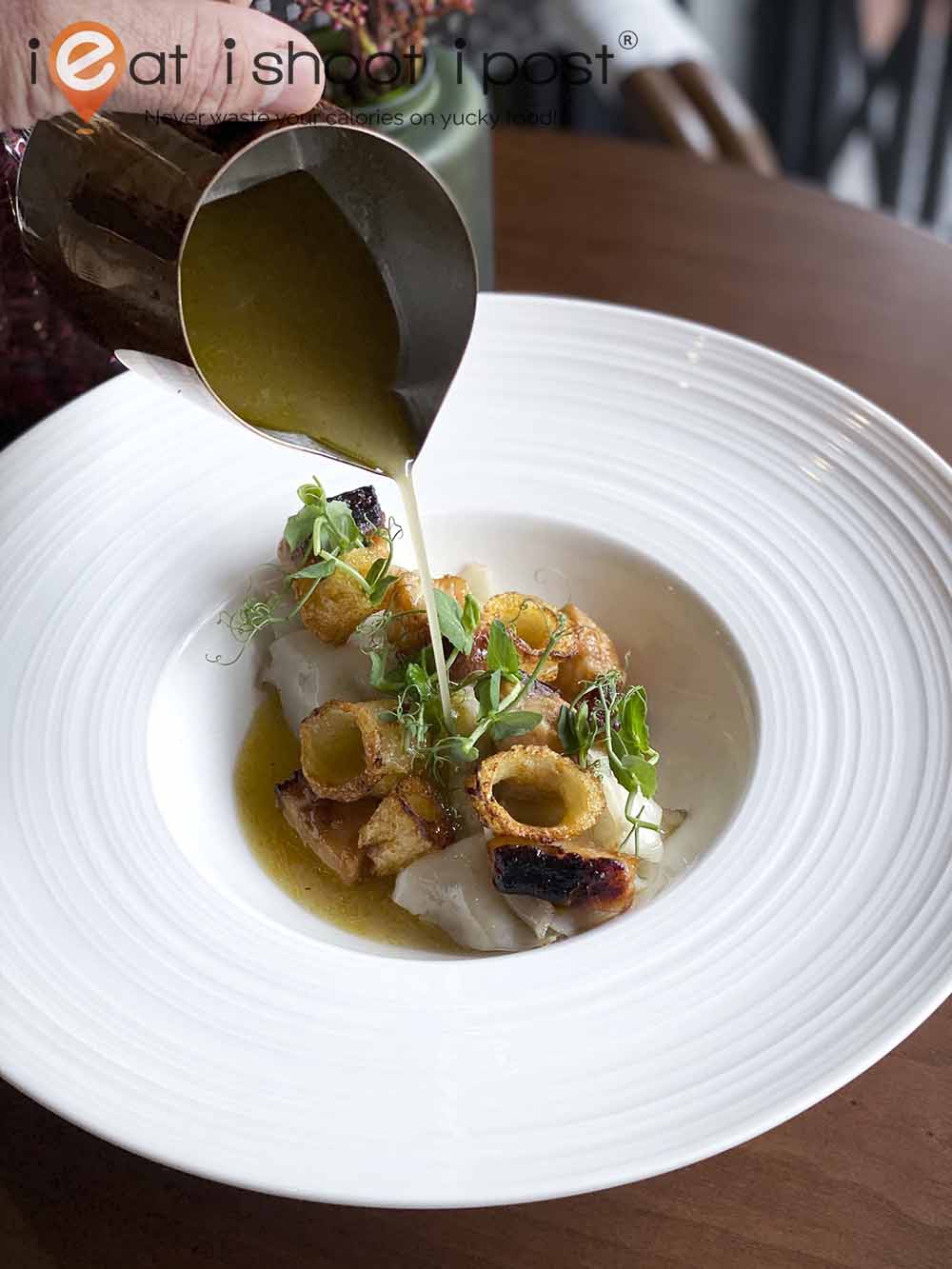 What I really liked about this dish is the buttery cod fish which had been marinated with miso to give it that umami punch. The broth was also very nicely done. Unfortunately, the hor fun lacked that wok hei flavour which would have made it more delectable. The addition of fried fish maw was an interesting idea, though I didn't think it was something that synergized with the rest of the components of the dish. 4/5
Try if you must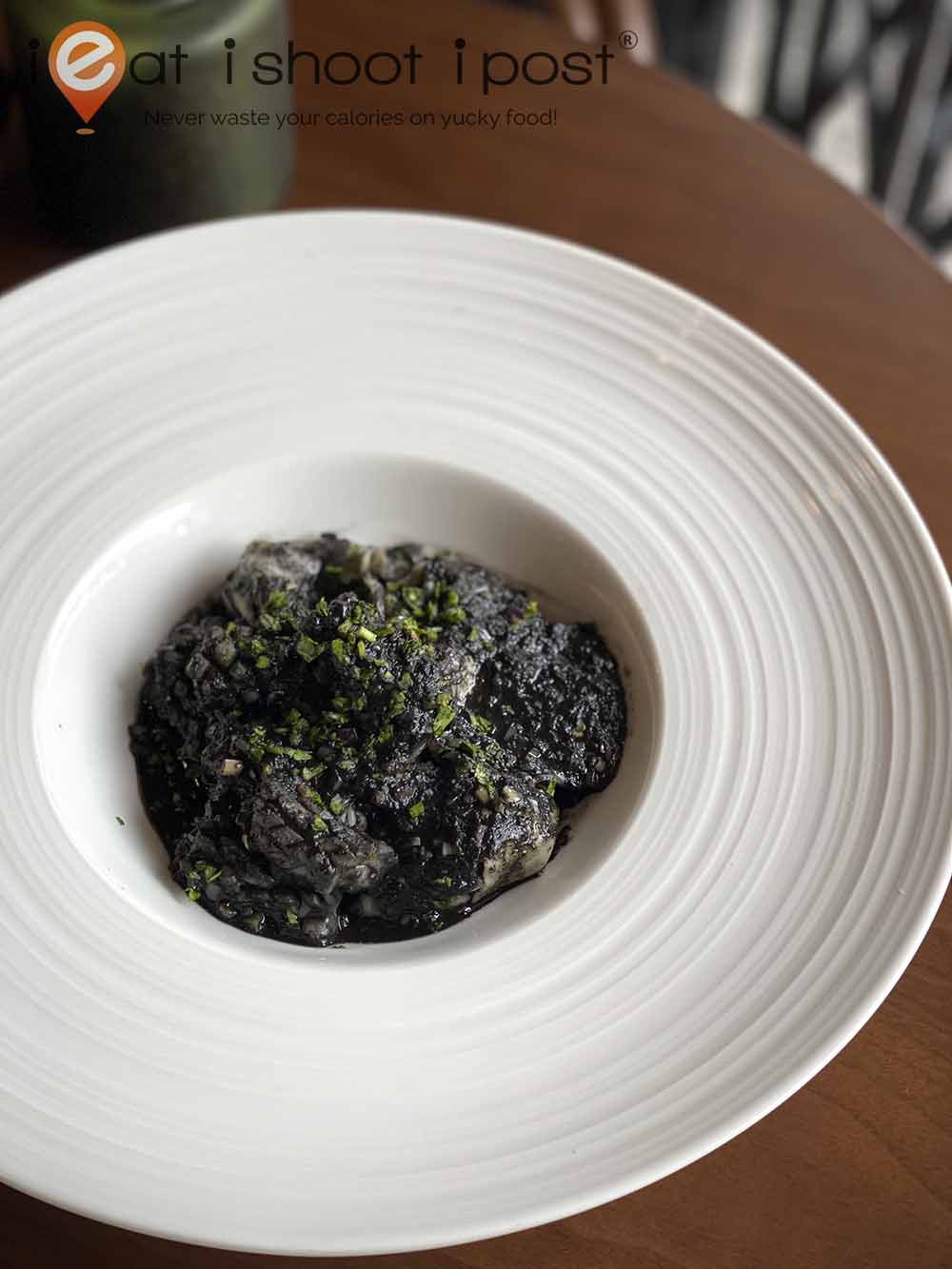 Using a Malay-style squid ink sauce was a really good idea but I felt it really wasn't punchy enough. I was also missing the flavour of the crabs in the tortellini. A good concept, but needs more tweaking. 3.5/5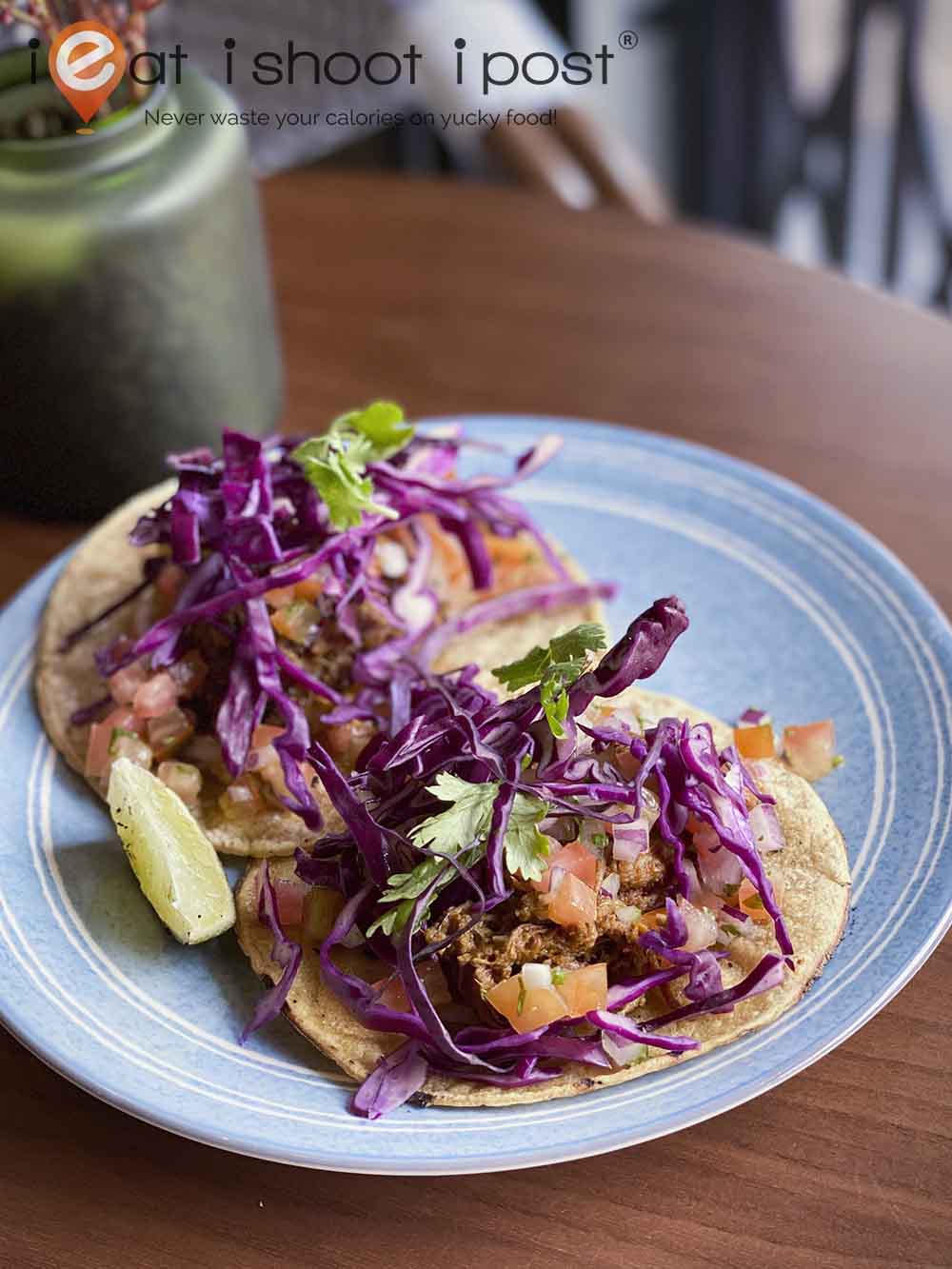 These beef rendang tacos are a reimagination of the classic Mexican dish. Unfortunately, the shredded beef was a little dry and I felt it really didn't go well with the corn tortillas. I imagine that it would have been better if they had used cubed wagyu beef with wheatflour tacos. 3.5/5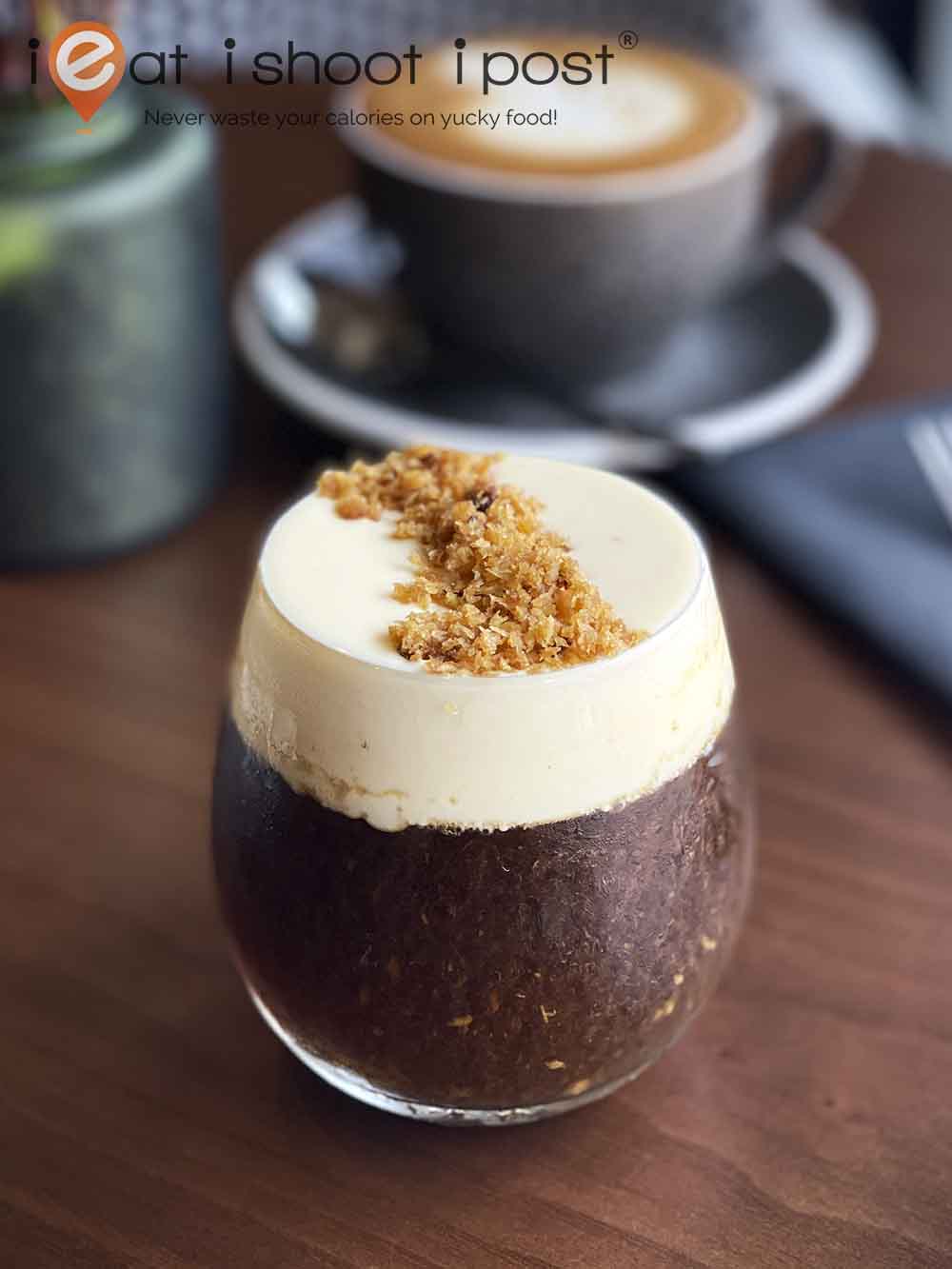 I wasn't too enamoured with the Gula Melaka Tiramisu. The gula melaka jelly tasted a little anaemic, nothing like a thick syrupy gula melaka should. 3.5/5
The Ambience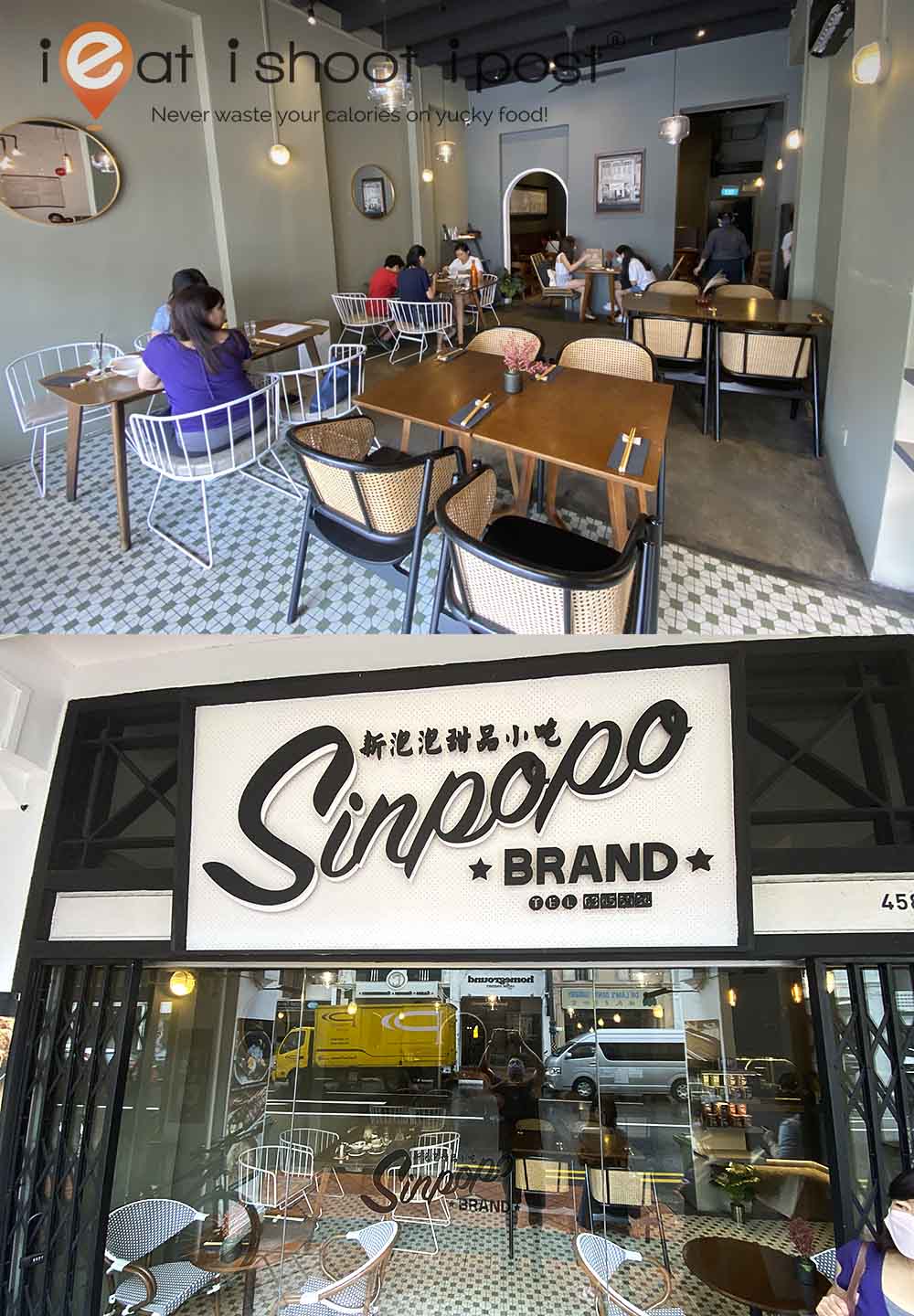 We loved the decor of Sinpopo. It's modern retro look is very inviting and the glass panes allow plenty of light into the restaurant, a perfect set-up to capture some Instagram-worthy photos.
Conclusion
Overall, Sinpopo has done a great job in putting a contemporary twist on local dishes. They are quite inventive, and their revamped dishes are thoughtfully crafted. The ambience is nice and cozy, and the service staff is bubbly and attentive. Several of the dishes still need a bit more tweaking but it is a place I wouldn't think twice about patronizing again.
Disclosure

This was a media invited review.