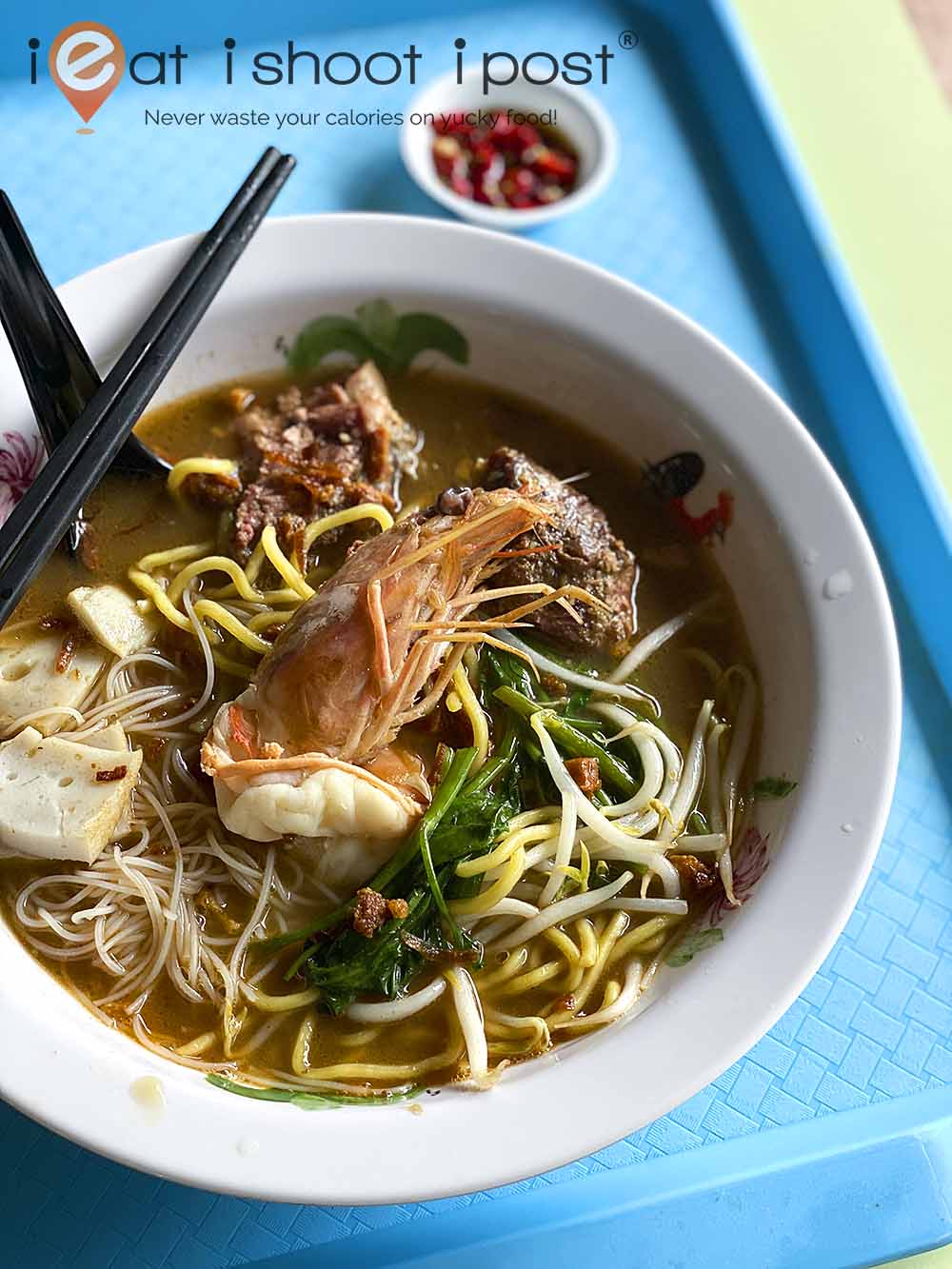 If you are looking for the silver lining of our current pandemic then this stall is it.  Don Don Prawn Mee was born out of necessity when Don Goh's business was disrupted by the Covid 19 virus in 2019.  Out of desperation, she started the prawn mee stall at Circuit Road Food Centre.
With no experience in the food industry, she faced a very steep learning curve.  Undeterred, she poured out her heart and soul into the creation of a bowl of prawn noodles that she would love to eat.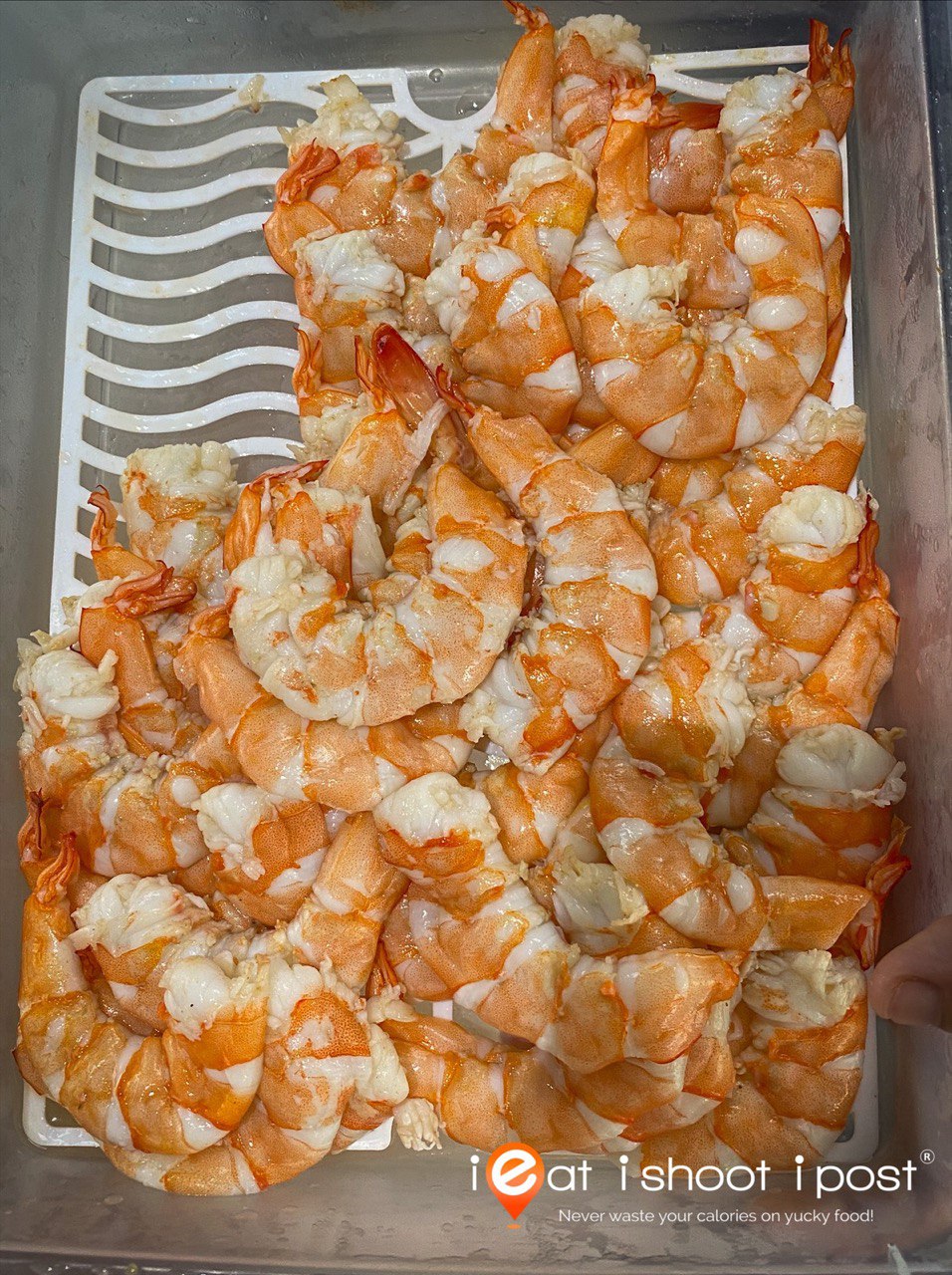 Don tells me that she is very particular about all her ingredients as she is allergic to the preservatives used for frozen prawns. To ensure she only gets fresh prawns, she buys them herself from the wet market daily.  She also insists on only using wild-caught Ang Kah prawns which are sweeter, and crunchier than the farmed tiger prawns.  To ensure freshness, any leftover seafood which is not used is disposed of at the end of the day.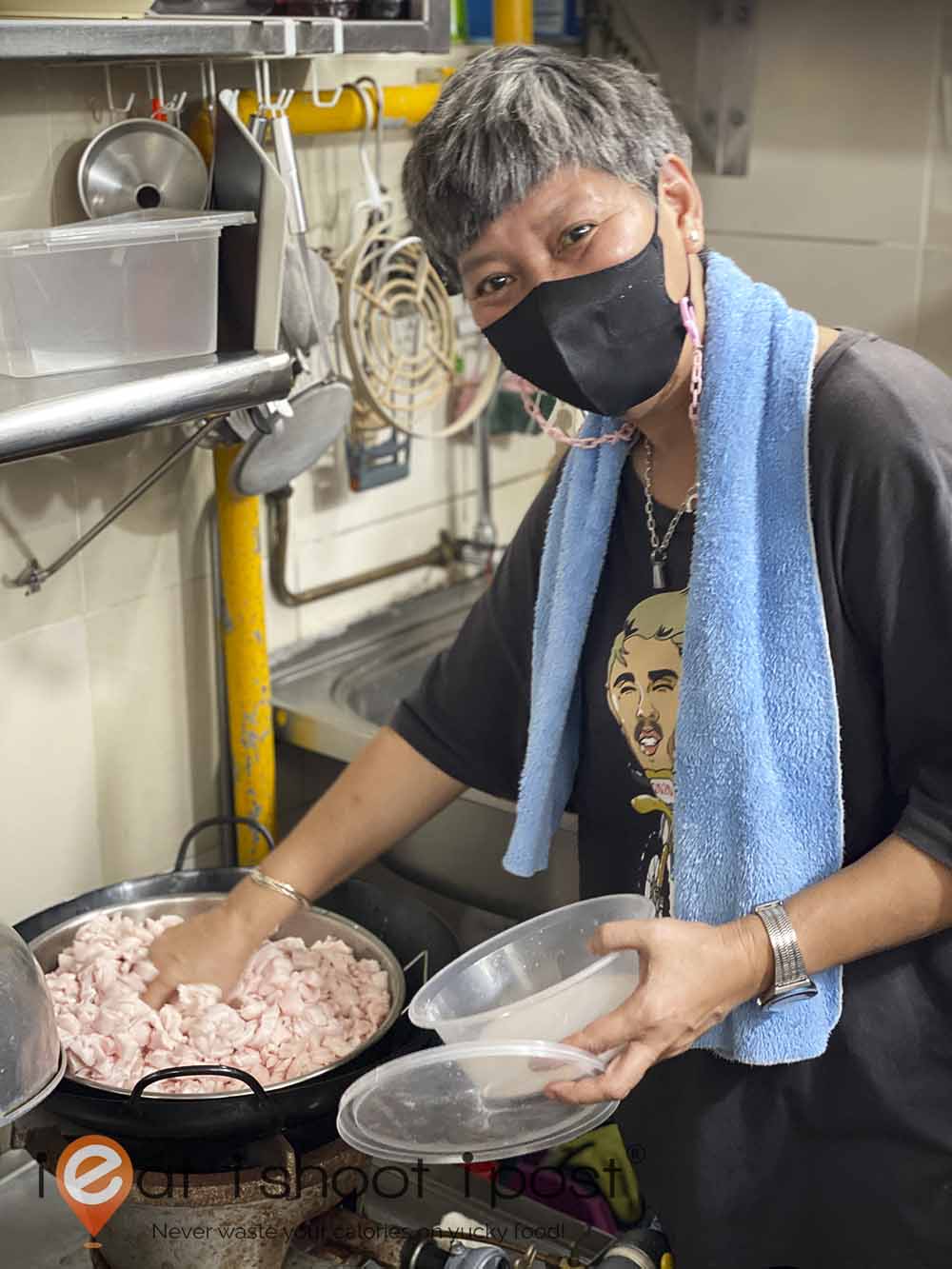 She also prepares her own pork lard by hand. The pork fat is first stalted, then washed and then fried with pandan leaves to remove any boar taint.   It's a technique she learnt from one of her regular customers when she just opened the stall.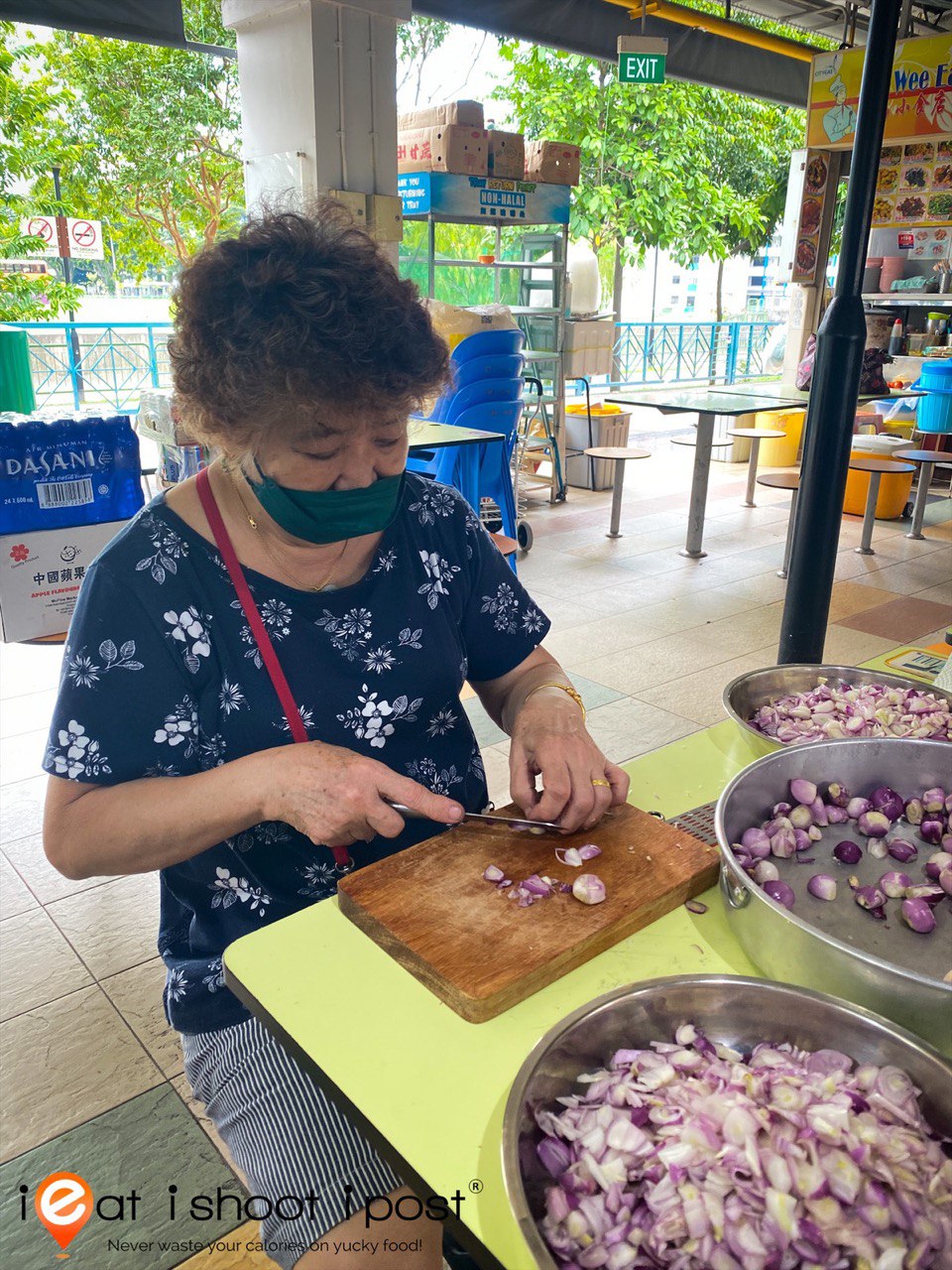 Another essential ingredient for the prawn mee is the fried shallots which is also painstakingly done from scratch at the stall.  The work of making fried shallots is laborious and many stalls opt to buy it ready made.  However, Don hasn't been able to get the quality she wants from the factory, so she insists on preparing it themselves.  It's all these things that make for an excellent prawn broth!
We had the Pork Rib Prawn Noodles for $6 and it was a very satisfying meal. The broth is packed with umami and is very sweet. Don tells us that the broth is sweetened by carrots rather than just plain sugar and msg.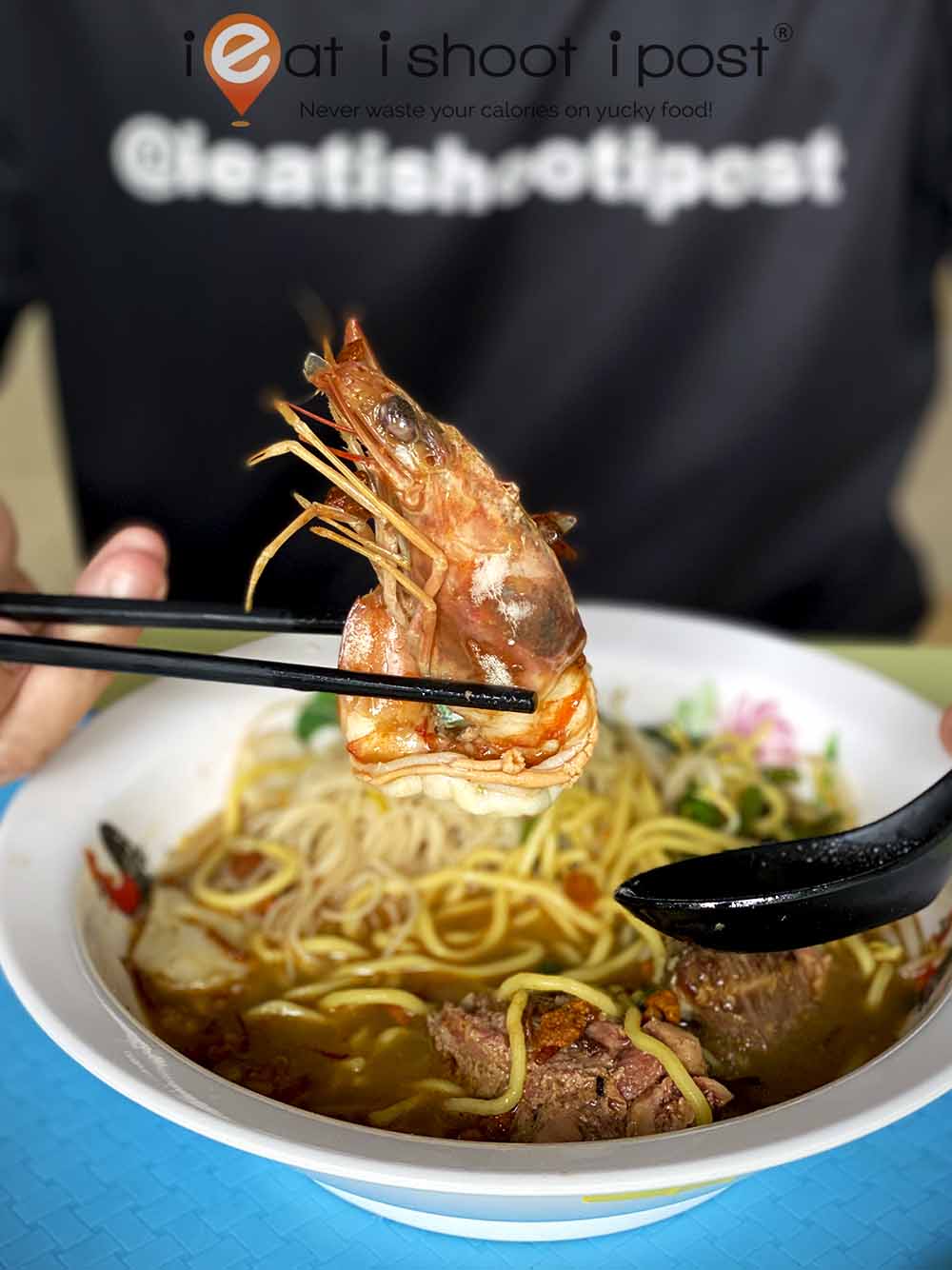 Unlike other stalls, their pork ribs are marinated for 2-3 hours in garlic, onion and wine. before cooking.  It was so tender it practically fell off the bone before I could bite into it! Personally, I would prefer my pork ribs to have more of a bite, but the ribs have that extra dimension of flavour which sets them apart from other stalls.  The prawns are also deshelled so there is no need to get your hands dirty! 4.25/5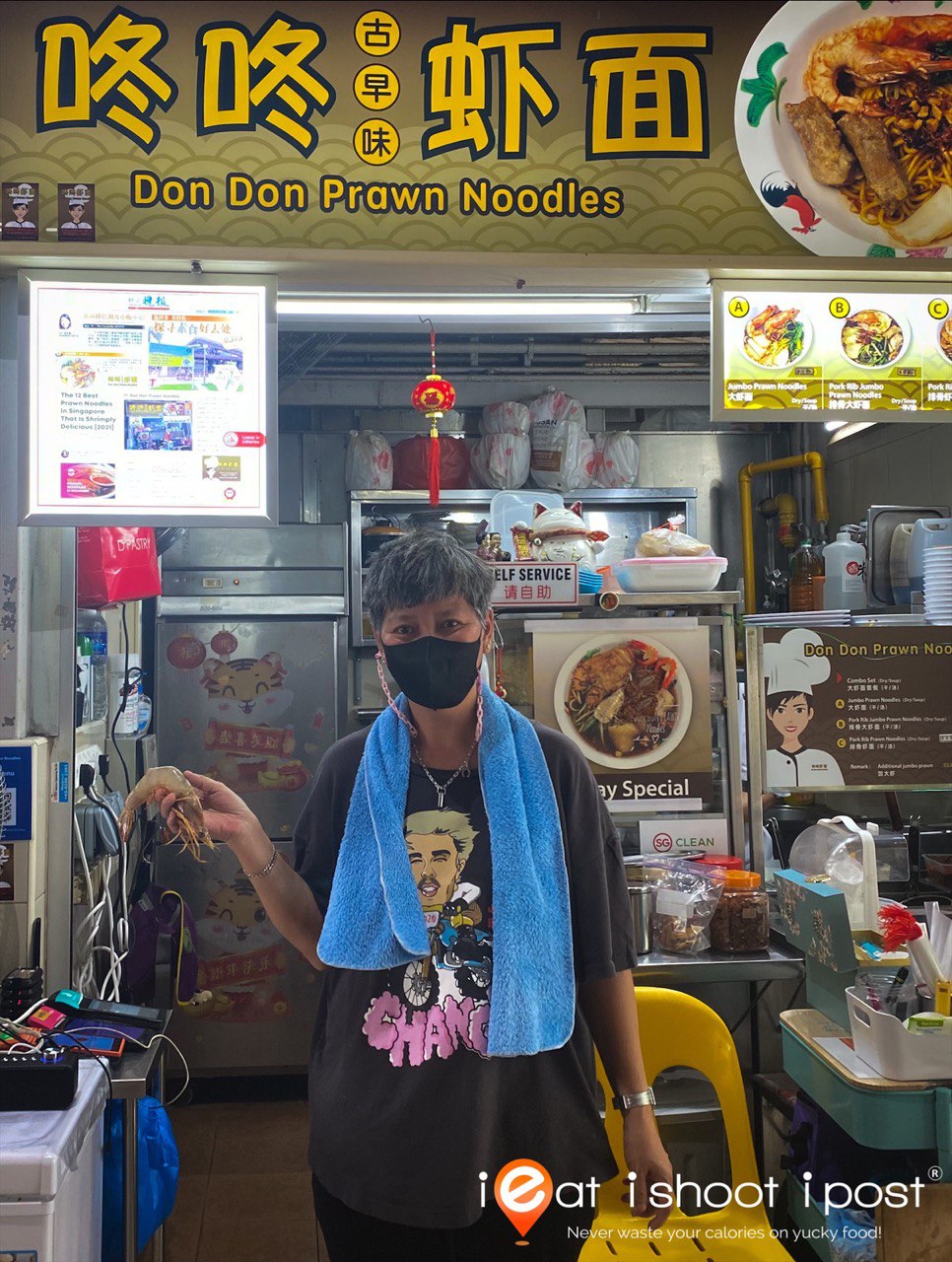 While Don enjoys a stream of regular customers the business has been slow of late due to various reasons.  This is not an isolated phenomenon as hawkers from other food centers are also seeing fewer people visiting their stalls. As such, they are weighing the possibility of winding up the business which would be a real shame for prawn mee lovers!
Conclusion
This stall is a hidden gem. The owners take a lot of care in preparing the prawn mee and you can taste the difference!