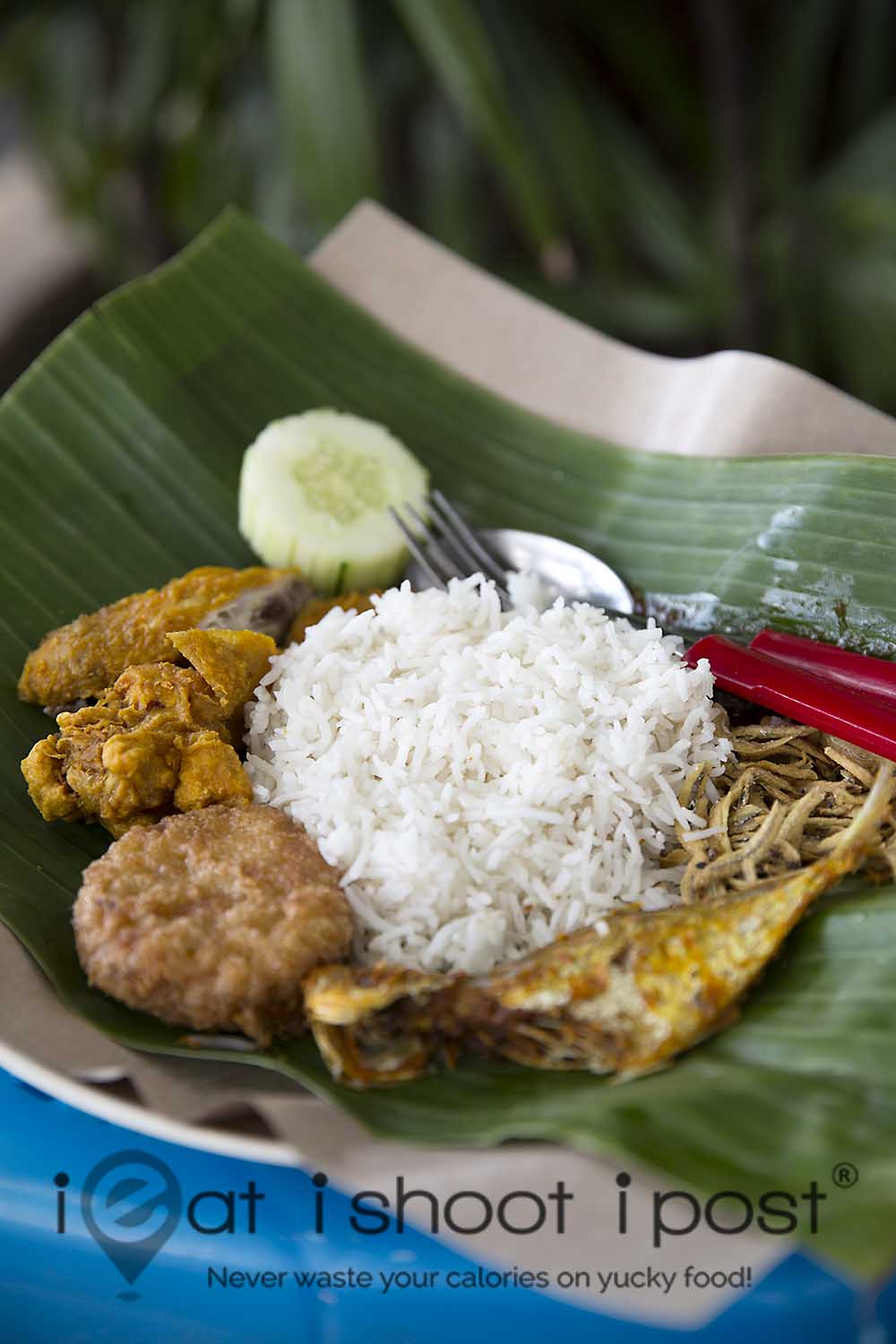 Nasi lemak has got to be one of my top ten best breakfast idea of all time! It might seem like a simple dish of coconut rice, chilli, fried egg and ikan bilis, but a mouthful of fragrant rice mixed with the sweet chilli and a few slivers of ikan bilis is as tasty as any Michelin Star meal in my books!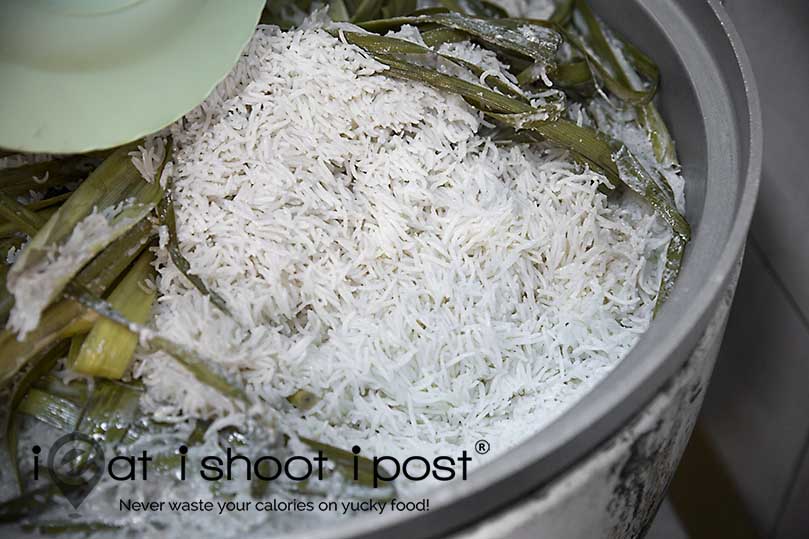 There are not many stalls in Singapore which serves nasi lemak made with basmati rice.  It's probably because basmati rice is more expensive and it isn't as moist as jasmine rice when cooked, so it doesn't feel as rich on the palate.  But the advantage of basmati rice is its light and fluffy texture and low glycaemic index.  This means that the rice is more healthy for diabetics as it doesn't raise the blood sugar levels as quickly as jasmine rice.  Its lightness also means that you can finish a whole bowl of rice without feeling too jelak. (stuffed)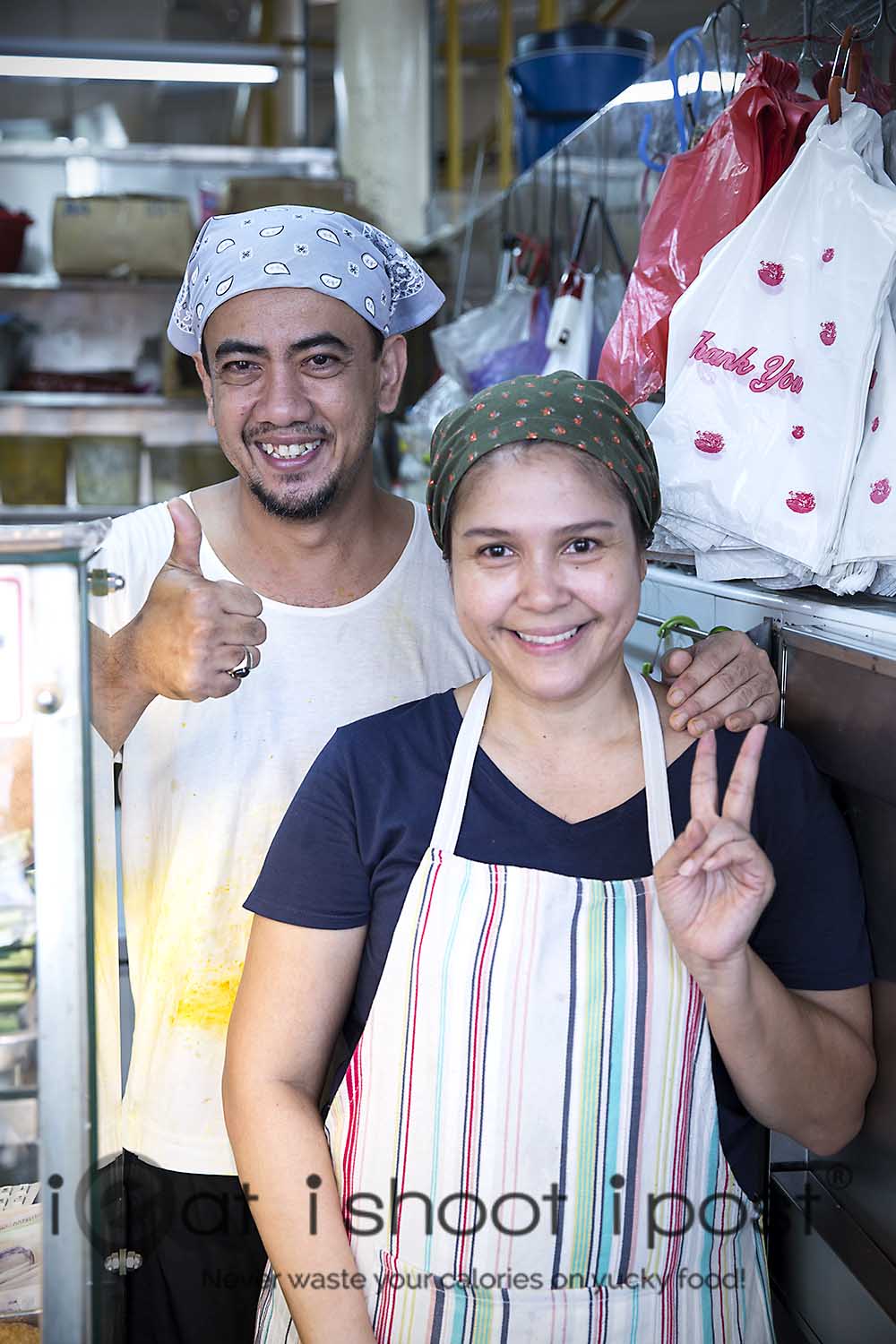 I had a great chat with the owner, Mr Mohd Firuz and found him to be a most passionate nasi lemak hawker.  The reason he chose to start selling nasi lemak over twenty years ago is because nasi lemak is his favourite food!  He been tasting nasi lemak throughout the Malayan peninsular in order to find the ultimate dish!  According to him, Singapore nasi lemak is still better than the Malaysian version because the rice used here is of better quality.  The locally grown rice in Malaysia tends to be broken and starchy.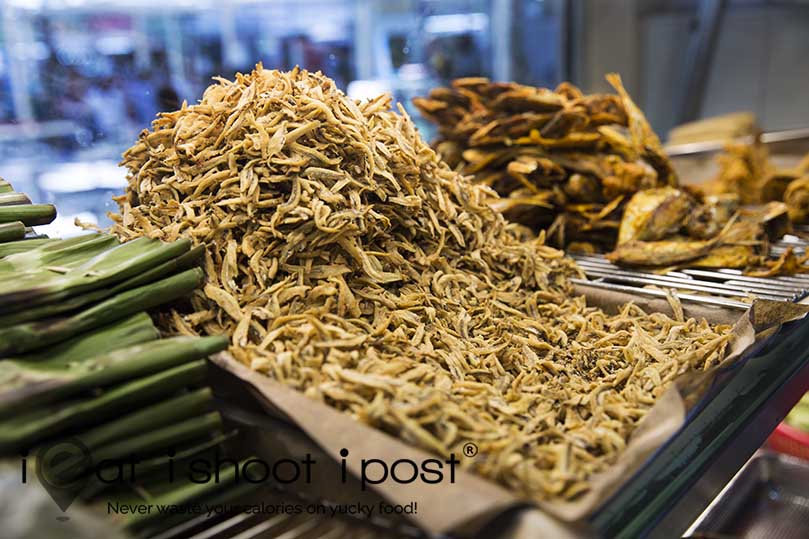 Mr Firuz wants to serve a nasi lemak using only natural ingredients.  So his rice is cooked with only freshly squeezed coconut milk and pandan leaves.  He steers clear of UHT coconut milk and pandan essence which typically gives the rice a stronger aroma.  He also uses high grade ikan bilis which is clean, light and crispy. Even the wings are marinated with only freshly ground spices.
The basmati rice is very light and has a very nice coconut fragrance and the chilli is almost like a kuah (gravy) instead of a sambal (paste) so I found that I always had to go back to the stall to ask for an extra scoop!  4.25/5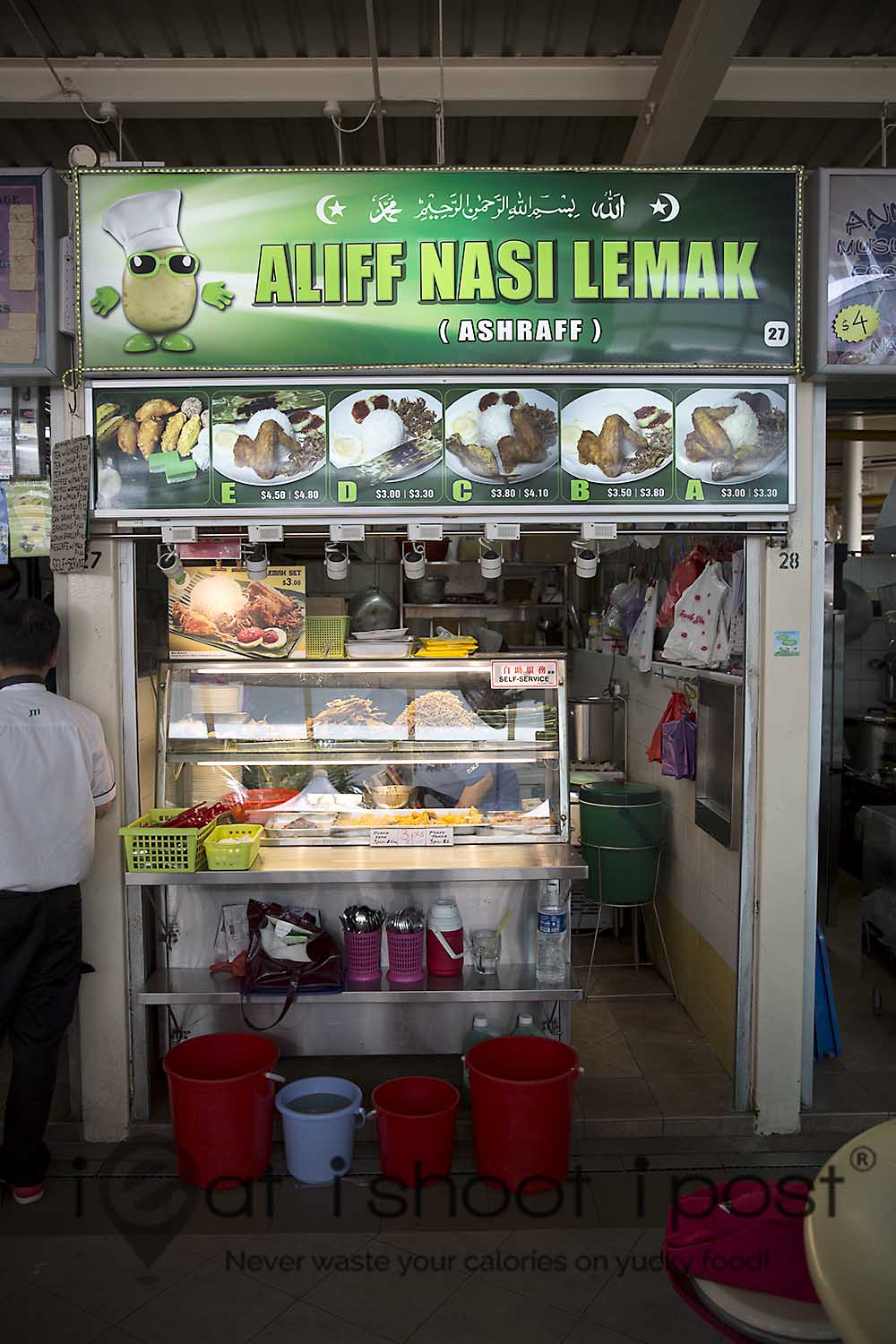 Conclusion
Not many places sell nasi lemak made from basmati rice and freshly squeezed coconut milk.  The rice is light and fragrant but the casual customer used to jasmine rice made with the addition of flavour essences might find that that the aroma is not strong enough.  But it will appeal to those looking for a healthier, all natural version of the dish!