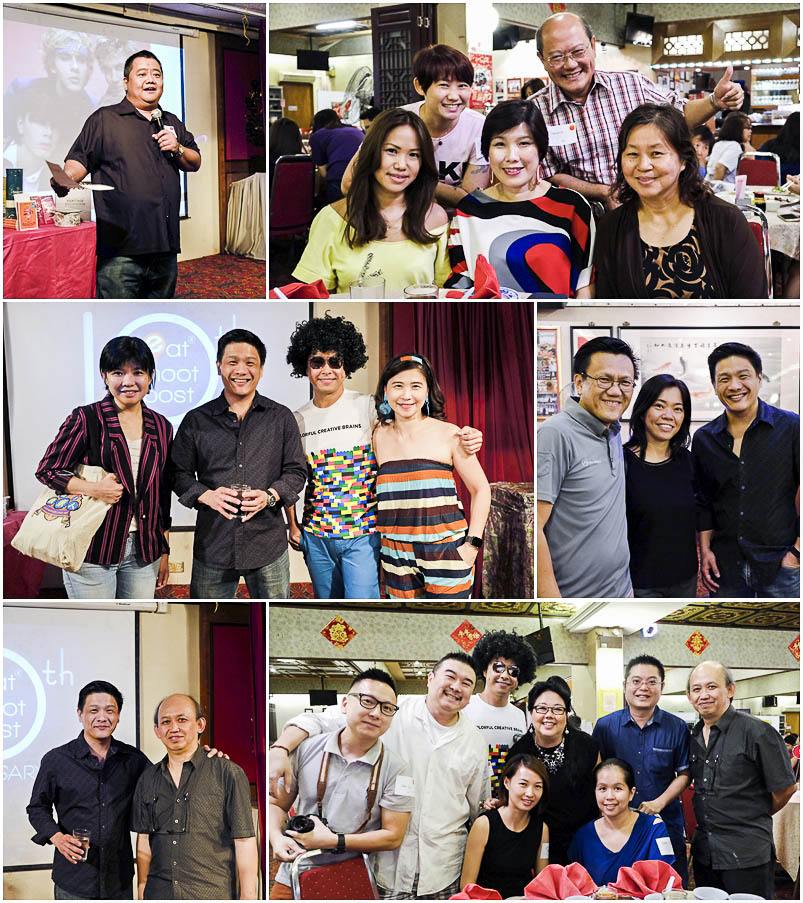 I started writing this blog 10 years ago with a simple premise.  I wanted to try all the most famous hawker dishes in Singapore and document them in the blog.  There were three things that I felt were very important.  Firstly, the food that I write about has to be worth the calories.  No point telling people about yucky food.  Secondly, the photos had to be good in order to do justice to the food and finally, the stories had to be worth reading.  Hence, I eat, I shoot, I post.
Ten years on, I realise that I should have just named the blog, Best Singapore Food or something like that because people still come up to me and say things like:
"Oh, you are the doctor right?  The one who write the err…. ishoot, ieat, i blog…… err……iblog, ishoot, ieat…. errr….. "
Somehow, everyone has this idea that the name of the blog should be based in the sequence in which the activities are executed.  ie, First you shoot the food, then you eat the food, then you blog about the food.  Hence ishoot, ieat, iblog.
OK, so now, once and for all, for those of you who still have problems remembering, it's:
What I EAT,
First I SHOOT,
Then I POST.
E, S, P —  ESP.
Got it?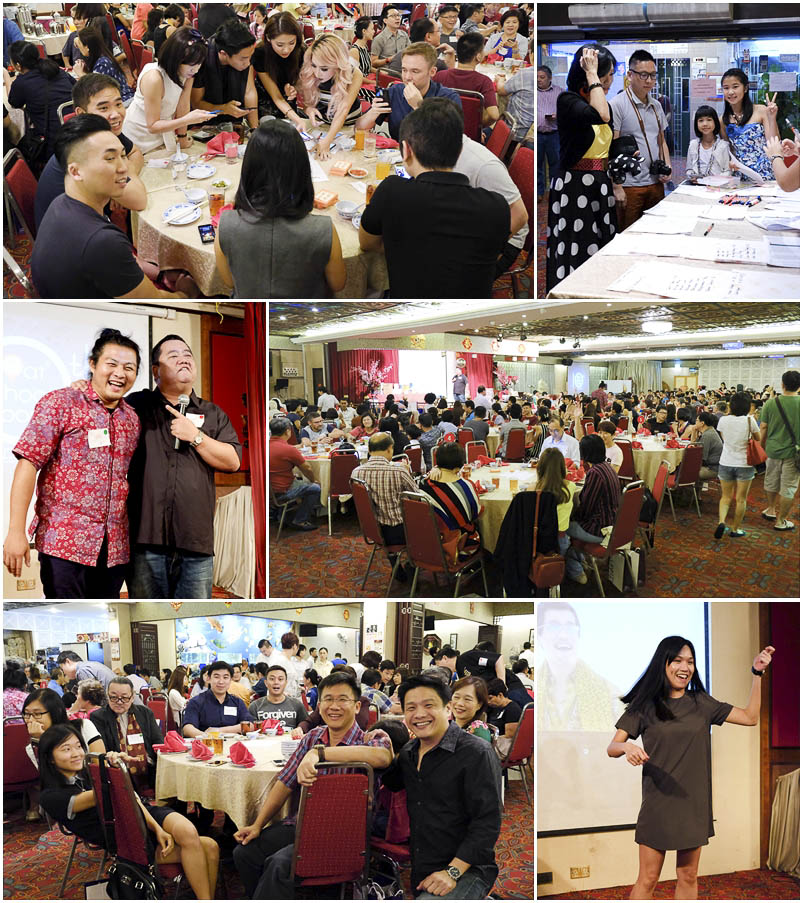 Anyway, 10 years is quite a milestone and I am grateful that the Lord has blessed me so much through the blog!  Not many family doctors get to write books, host TV shows and travel the world to talk about food!  So, this little hobby of mine has been a rather interesting journey.
But my greatest blessing is all the friends that I have made along the way.  These are the kakis who insisted that we have a 10th Anniversary celebration and went on to organize it.  I am so happy to have seen so many familiar faces during the dinner.  Some were the hawkers whom I wrote about, like Ah Loon of Katong Durian, Jacky of Tan's Tutu Kueh, Astons of Astons Specialties and others, as well as friends,  old and new.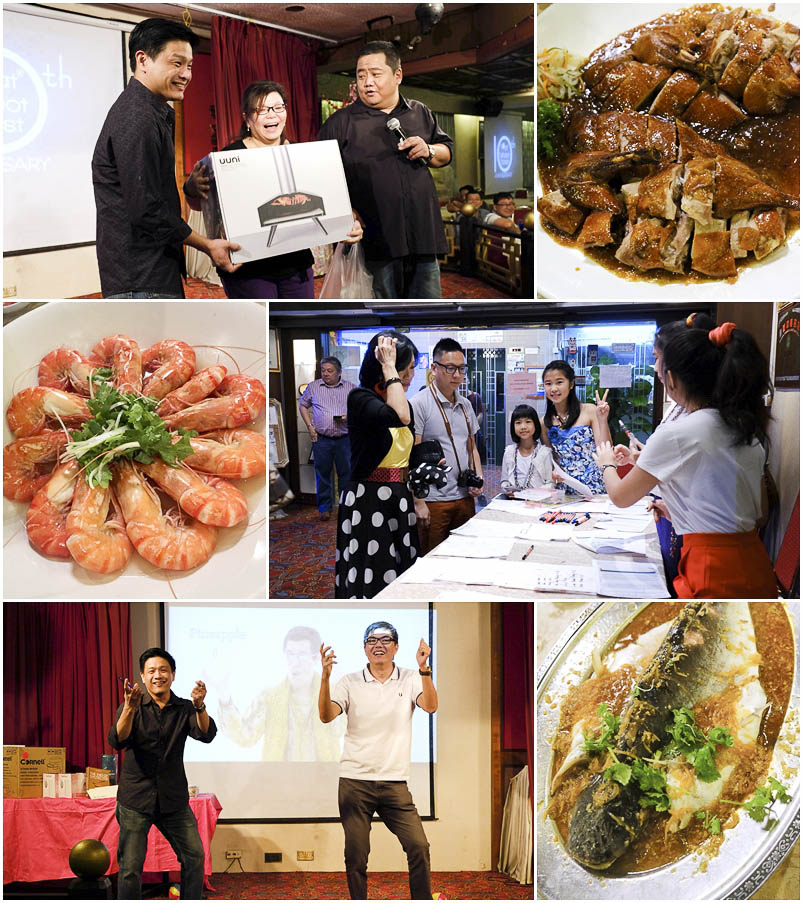 It was a really fun evening thanks to our emcee,  SCS Butter who told me that he had lots of fun scolding people that night.  It was also amazing to see how sporting our guests were!  It was great to see so many people come up to take part in the activities!  Everyone also agreed that the food was excellent and for that we have 89 year old legendary Chef Sin Leong of Red Star Restaurant to thank.  The spritely old chef was still busy that evening, making sure everything was running according to plan.
Finally, I have lots of people to thank.
Firstly, I thank our heavenly Father through whom I live and breathe and have my being.  His grace has enabled me to achieve things far above all that I can ever ask or dream about.
I would also like to say a BIG THANK YOU to the following kakis who have made the evening possible:
Organizing Team
Jimmy, Jessica and Angie
Camera/Music/Videos
Boon Tiong and Jeff
MC/Entertainment
Joe and Tracy
Sponsors and gifts
Pris
Also a BIG THANK YOU to all our generous sponsors:
Prizes
$2000 dining vouchers – The Catch
$500 dining vochers – Crab at Bay
Michelin Guidebooks – Michelin Singapore
UUNI2 Pizza Oven – UUNI Singapore
Cornell Cake Mixer – Cornell
Tefal Ultragliss color pop irons – Tefal Singapore
Singleton 18 year old and 12 year old malt whisky – Cellarbration
$120 Durian vouchers – Katong Durian
Goody Bags
Transition Lens Voucher – Your Eye Guardian
Gingen tea –Gingen
Want Want rice crackers – Want Want 
Diamond Tone & Vitamin C – D'Skin
Shou's V-Freeze Body Contouring treatment – Shou Slimming
And finally, a BIG THANK YOU for reading the blog and for the pleasure of your company all these years!  Without you, the words in the blog would just be a meaningless series of bits and bytes in the vastness of the world wide web.  You are the ones who give meaning and life to the words.
Thanks for your company and remember:
NEVER WASTE YOUR CALORIES ON YUCKY FOOD!