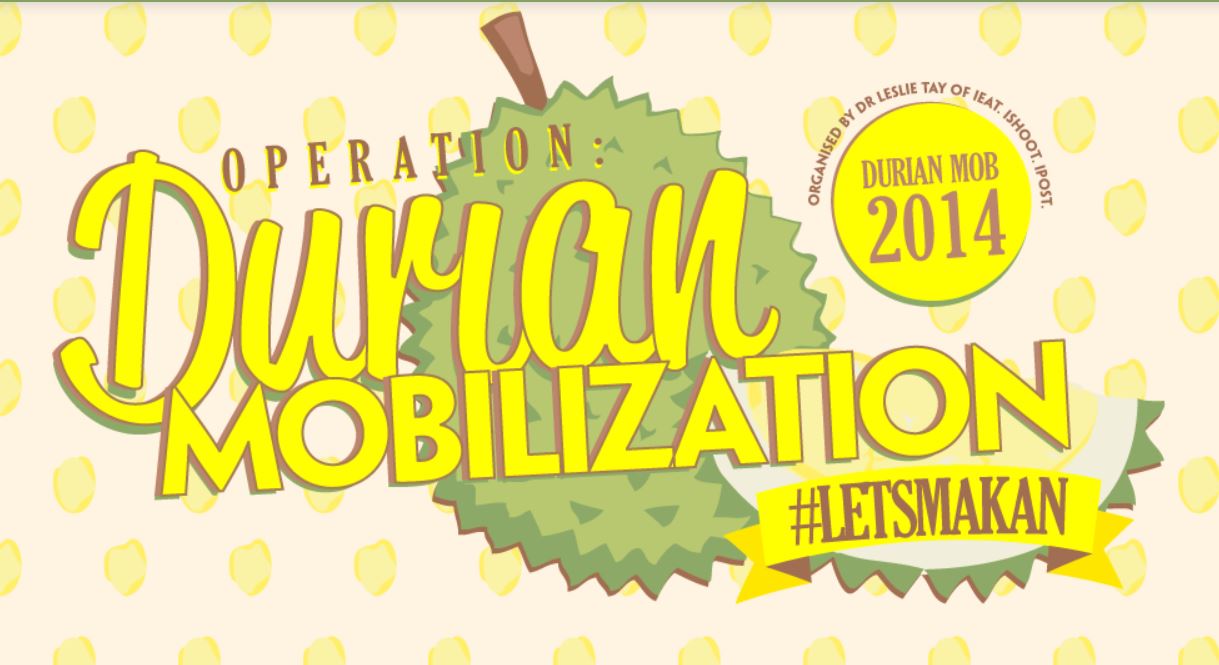 Tickets for Operation Durian Mobilization 2014 are now on sale! This year's mobilization will be a Mao Shan Wang feast! So gather the family and friends, bring your picnic gear and come and "Jia Liu Lian!" (Eat Durian)

Tickets are priced at $38 and are available at: http://www.kindness.sg/durianmob/. This year's beneficiary will be The Straits Times School Pocket Money Fund.

Venue: Telok Ayer Green CC @Hong Lim Park
Date: 27 July 2014
Time: 6.30pm to 9.30pm
Price: $38 per pax

Pls note that we are only providing the durians, so you need to bring your own mats, newspaper, chairs, picnic tables, wet wipes, drinks etc!