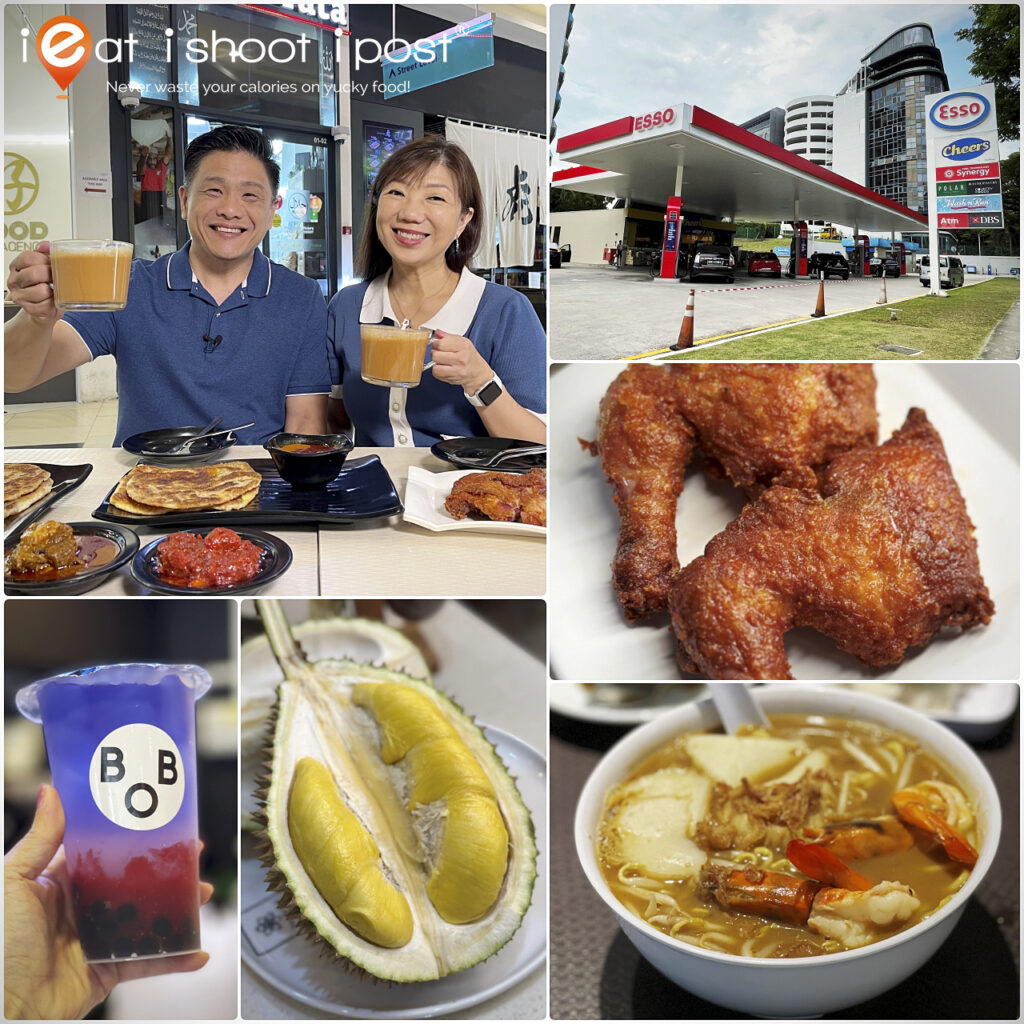 We continue on our cafe trail in Bukit Merah after our last adventure near Esso Telok Blangah! Thanks to all the Esso fans who have recommended drool-worthy places to visit on the Esso Facebook page; we have managed to discover three places around the Bukit Merah area worthy of your calories!
Esso Bukit Merah
We fueled up for our foodie journey this time at Esso Bukit Merah. It is a large station with 8 pumps, a well-stocked mini-mart, ATM, a car wash, and even a Bober Tea counter!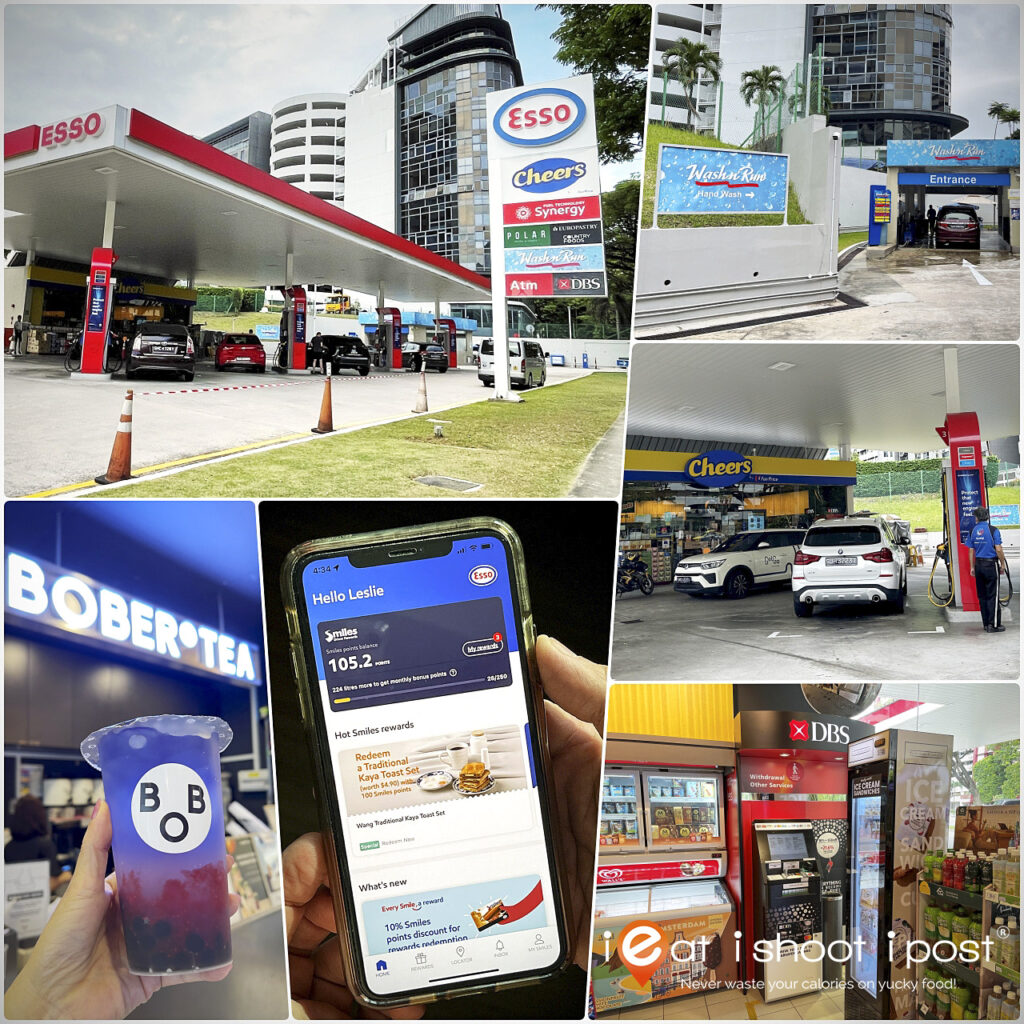 Using our Esso App, we managed to get an extra $4 off $60 of fuel and earn another stamp towards redeeming a free Bober Tea (with 2 stamps). The Bober Tea promotion runs until the end of Dec 2022.
Note:
– Stamps are not transferable across stations
– You need to use your Smiles Card together with the Esso app to redeem petrol and shopping vouchers!
– Bober tea doesn't come with the pearls. (We paid extra for them).
Esso Bukit Merah
2991 Jalan Bukit Merah, Singapore 159458
https://goo.gl/maps/uagV8TXzvmT8ac9m6
Daily 24 hours
The Living Room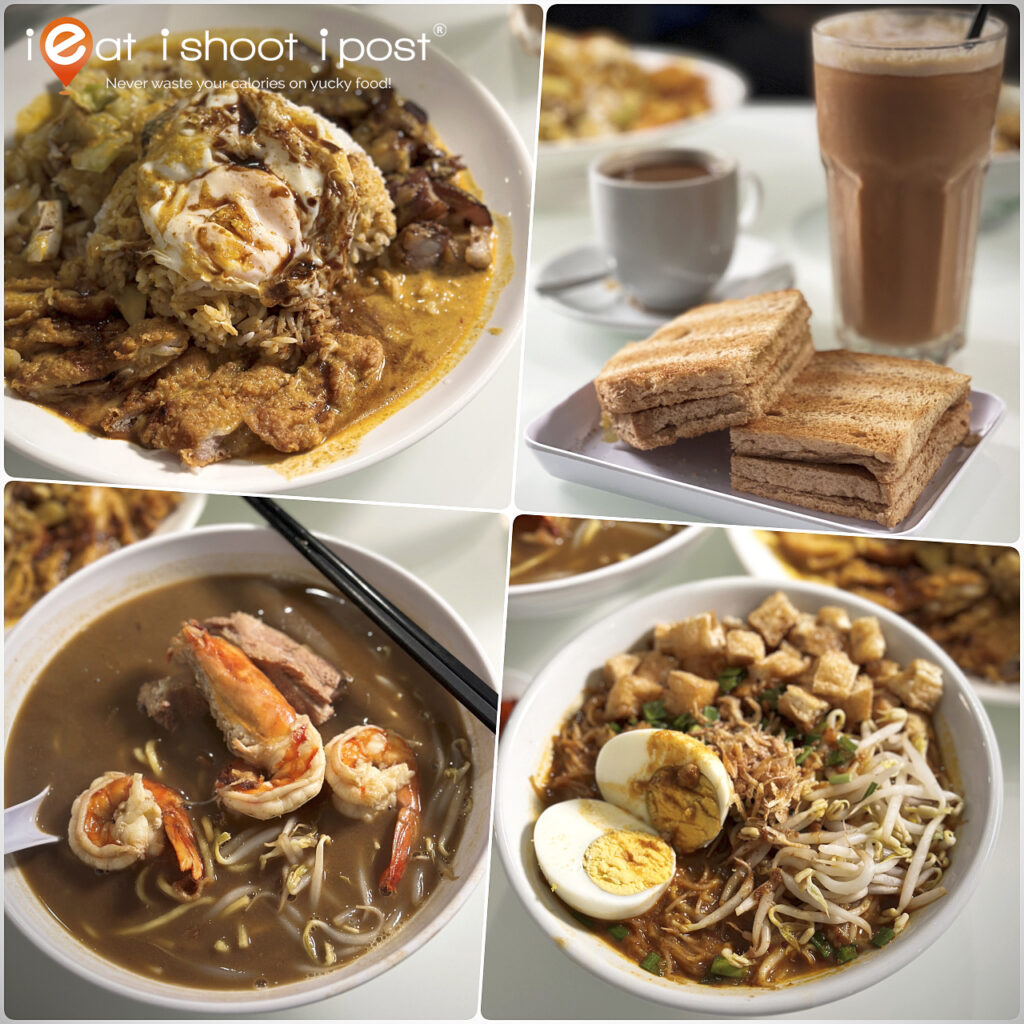 We must confess that we were initially quite sceptical about this cafe tucked in Leng Kee Community Centre. But our concerns were put to rest when we tasted their Pork Ribs Prawn Noodles ($8.80) that was highly recommended by the netizens. The broth is packed with a robust crustacean flavour and we were also very impressed that they serve it with fresh sea prawns and prime ribs which are bought from the market! These prime ribs are the type you typically find at premium Bak Kut Teh stalls when you order "long gu". 4.5/5
What we like most about this place is that the owners are quite particular about the taste of their dishes. Even though they do use pre-made rempah and sauces, they use these only as a base to which extra ingredients are added in order to reproduce the flavours that has been handed down from grandma. Their Braised Pork & Chicken Cutlet Curry Rice ($8.20) tasted like comfort food. The curry was delicious without being overly spicy and the braised pork was perfectly tender and flavourful. 4/5
Their Mee Siam ($5) had the right balance of sweet, savoury and sour. Not the best that we have come across, but certainly worth your calories if you are hankering for mee siam. 4/5 Even the coffee (Kopi C $1.60) is specially blended by local roasters to their specifications using more premium beans. It's robust but a little too bitter for my liking.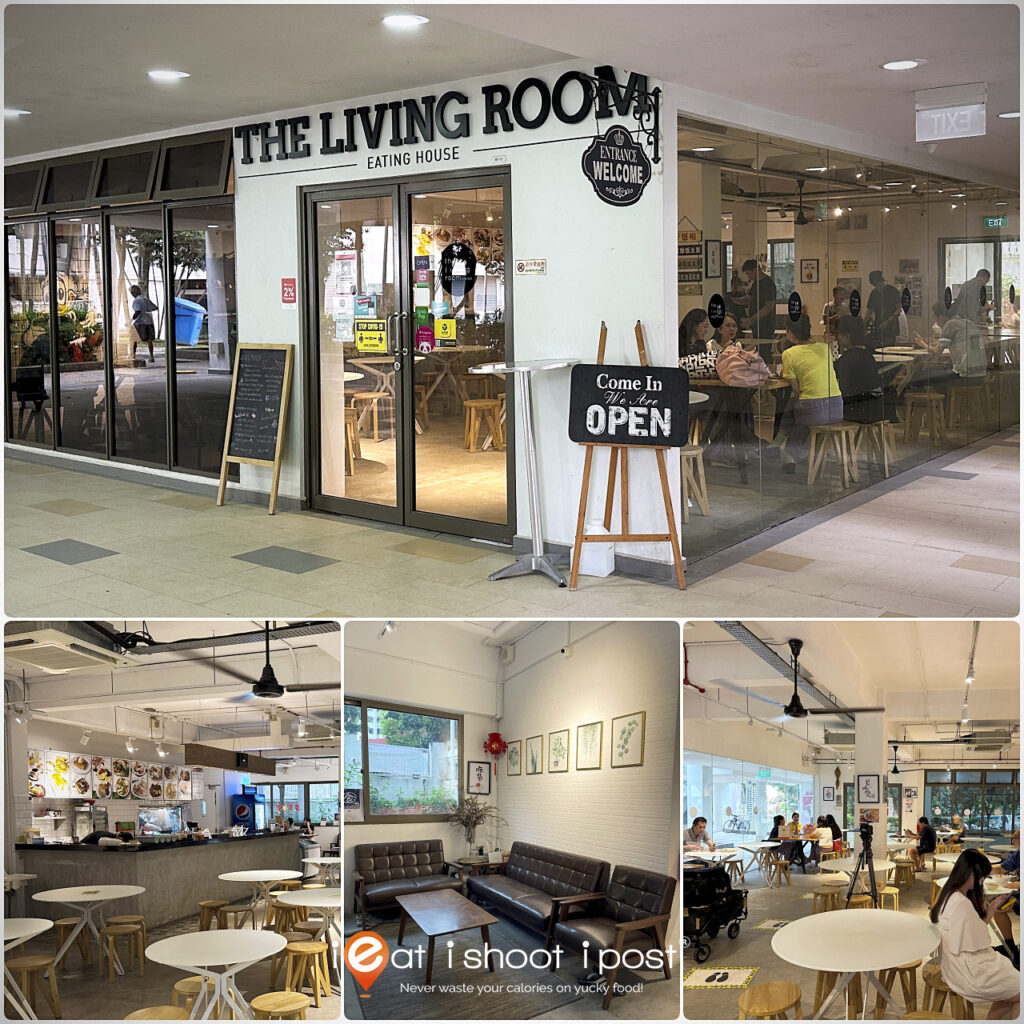 The owners have created a homey feel by placing a sofa set at one corner of the restaurant. It feels like somewhere in between your typical canteen and Starbucks. The place does get quite echoey due to the lack of soft furnishings, so it isn't the ideal spot for a quiet conversation. Judging by the number of people there on a weekday afternoon, it does play its role as a community space where people can meet for a simple meal and kopi.
The Living Room
400 Lengkok Bahru, #01-01, Singapore 159049
Google Map – https://goo.gl/maps/Gzs76fYVgCQLQKJC7
Tues – Sun – 7:30am to 5:00pm
Master Prata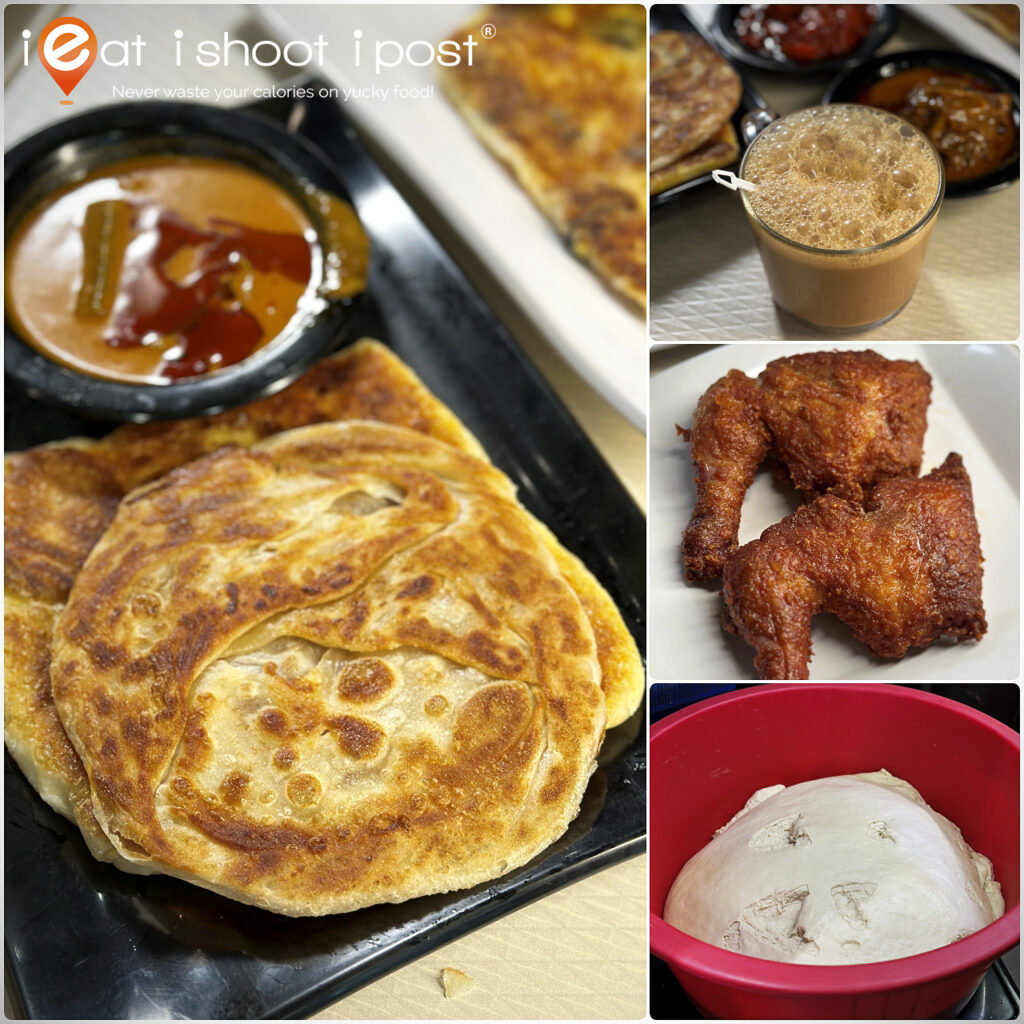 We were thrilled to see Master Prata on the list of recommended cafes because it is one of the few prata places where we will specially travel to in order to satisfy our prata craving! Leslie wrote about them back in 2015 when they were still at Bukit Purmei and did a facebook update when they opened their first branch at Alexandra Central Mall. However, it was only until now that we got to sit down with the owner to really appreciate the eatery's 3-generation heritage and his passion for his food!
Aside from the Plain Crispy Prata (2pc $3.00) and Egg Prata $2.50, I would always add an extra side order of their Fried Chicken $5.50/pc! They use fresh chicken, and comes out freshly fried so that it is crisp on the outside and juicy and aromatic on the inside. (4.5/5)
The Teh Halia $2.20 here also packs quite a punch. They mix freshly brewed ginger with a special tea blend with added spices from India that results in a very fragrant, smooth drink with just the right amount of kick (4.5/5)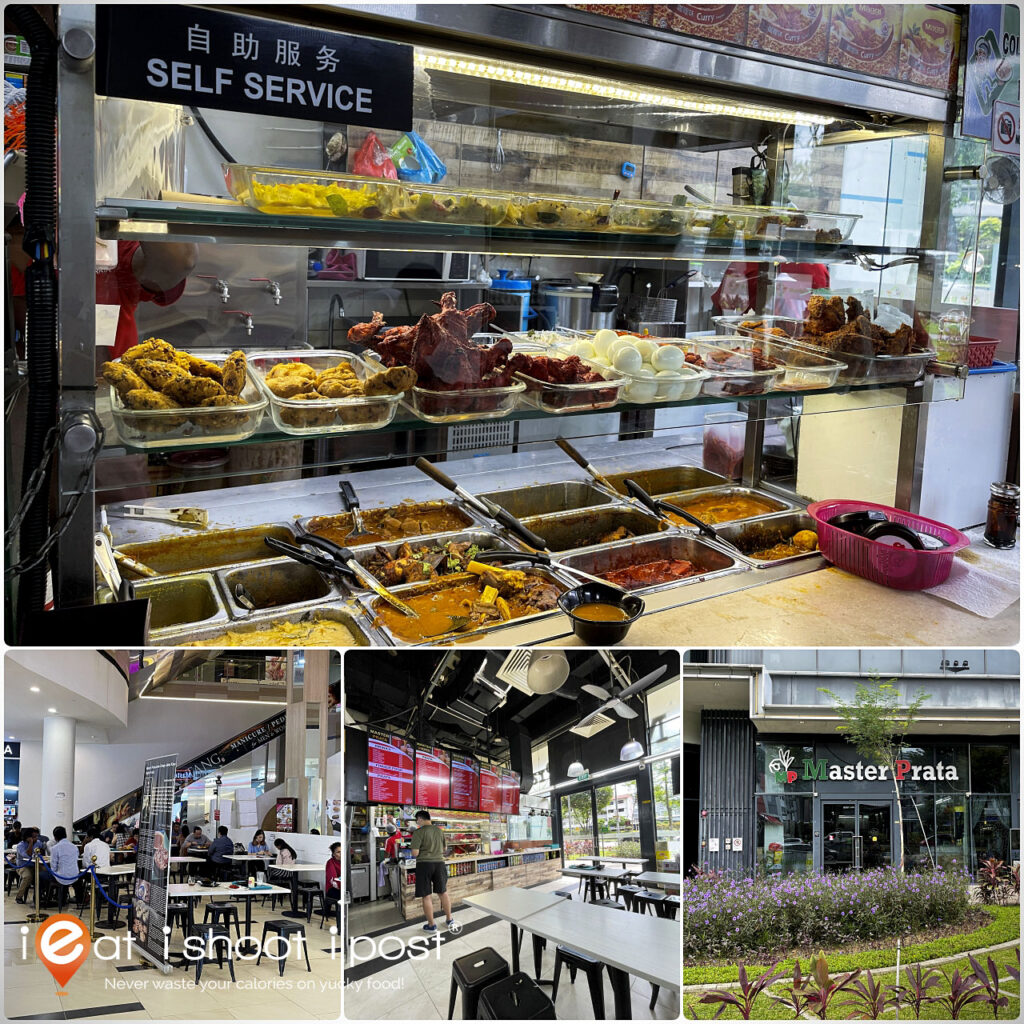 There are limited seats within the cafe but they have extra space in the atrium which can also fill up quickly during meal times. However, the turnover is quick so just be a little patient and you will be rewarded with an amazing prata meal. Alternatively, consider going during the off-peak periods or even for a late supper as they are open until 12 midnight daily!
Master Prata
321 Alexandra Road, Mall, #01-02 Alexandra Central, Singapore 159971
Google Map: https://goo.gl/maps/j6UmcactccxfyxpW9
Daily: 10am to 12am
Durian Lab Cafe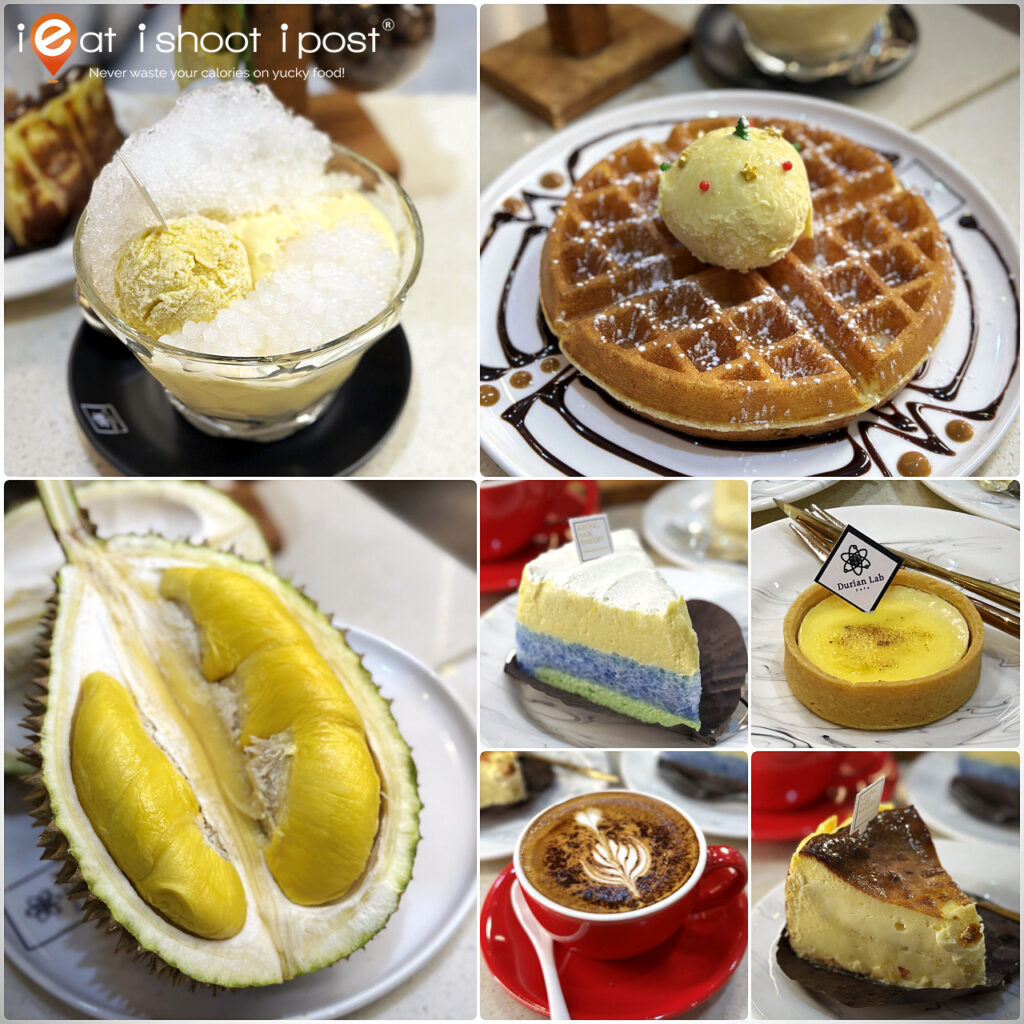 The Durian Lab Cafe garnered the most recommendations from the Esso fans in our survey, so we had to include it in this food trail! Located right next to Ah Seng Durian, this experimental cafe is run by Ah Seng's son, Cedrik, who bears an uncanny resemblance to Ah Seng himself!
Of all the cakes and desserts, we liked the MSW Sago $8.50 best. It has a scoop of pure Mao Shan Wang (MSW) durian puree (richer than the scoop of MSW ice cream on the Waffle), MSW mousse, sago, and cubes of nata de coco. This is a creation of Cedrik and everything is done in house, while the cakes are made in collaboration with Flor Patisserie and Keong Siak Bakery.
The MSW Kueh Salat $9 is rather interesting with blue pea glutinous cake, a thin layer of pandan sponge, topped with a layer of creamy MSW custard. It has a good overall balance of textures, but it could do with a stronger durian presence. This was the consensus about the other bakes like the MSW Burnt Cheesecake $11 and MSW Cheese Tart too. It is good for those who just want a light durian flavour, but for those of us who enjoy a good bittersweet durian, it might leave you wanting for more.
As its name suggests, the cafe is a platform for Cedrik to come up with creative Durian desserts, which is important during the durian off season. It's also a good place to introduce foreign friends who might be a little apprehensive about the strong durian aroma. The best thing about the Durian Lab Cafe is that you can purchase the fruit itself and have it served on a plate and enjoy the rich custardy flesh with a fork and some finesse if you like.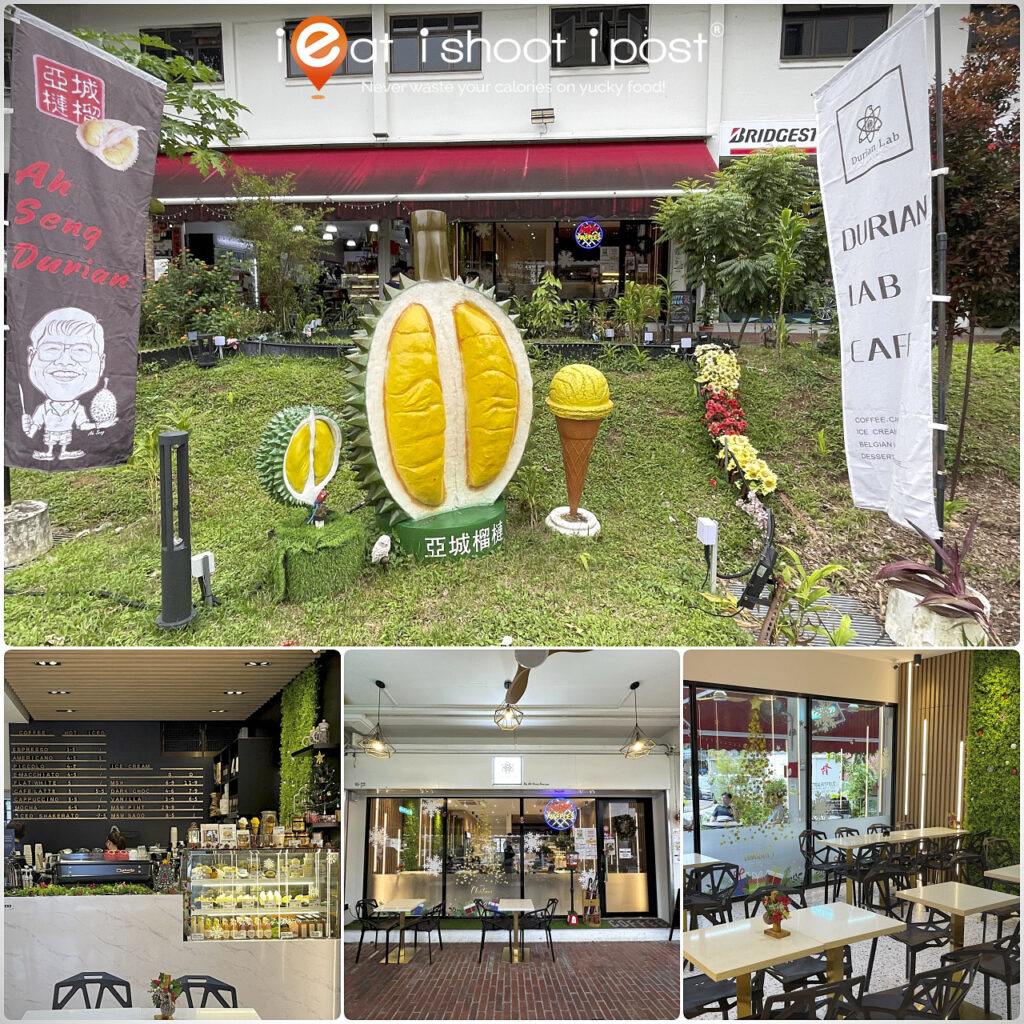 Surprisingly, the cafe did not reek of stale durian stench and was quite pleasantly decorated. During this festive period, it felt like a little winter wonderland with all the Christmas deco. This is certainly the perfect place to take any durian first-timers for a gentle introduction to the King of all fruits.
Durian Lab Cafe
119 Bukit Merah Lane 1, #01-22, Singapore 151119
Google Map: https://goo.gl/maps/dNau2JqD7FcEbZZV7
Tues – Sun 12pm – 10pm
Conclusion
You can probably tell that we've thoroughly enjoyed this food journey and we like to thank Esso for making it possible! We hope we have inspired you to map out your own food trail and fuel up at Esso with your Esso App and Smiles Card for those discounts!
Happy Eating & Drive Safe!
This post is made possible by Esso Singapore