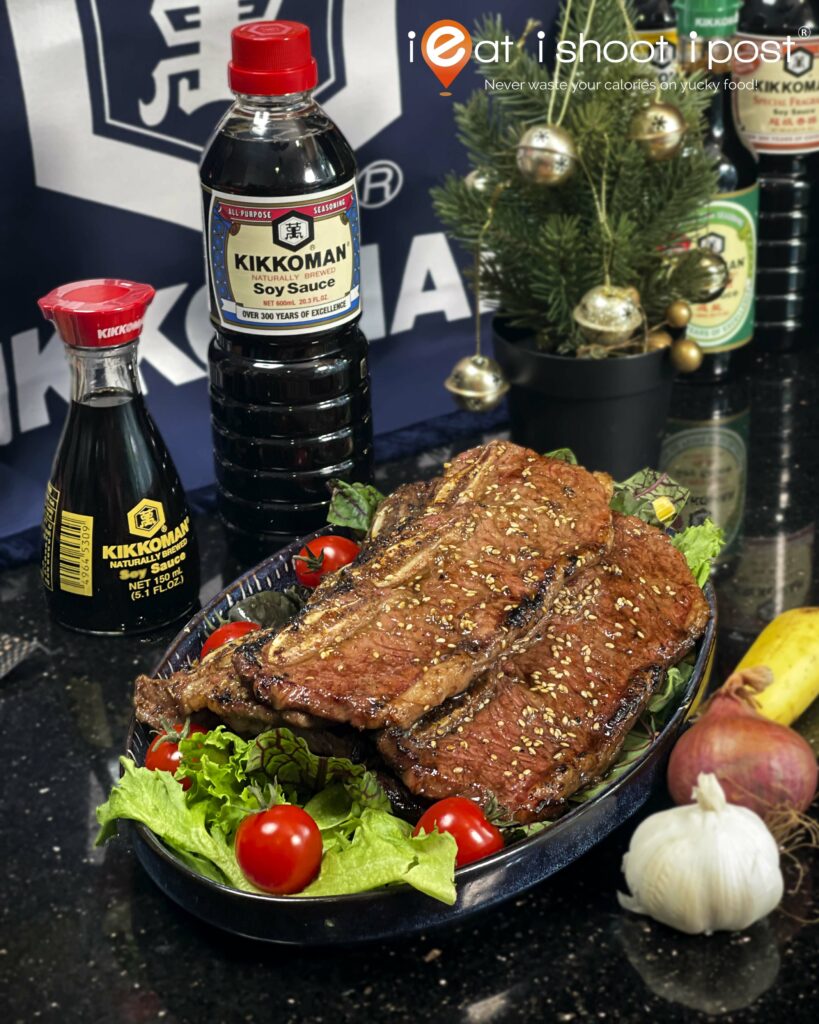 It's the holiday season and you've got family coming over for a big gathering! What are you going to do?
Well, one of the easiest things to do is to throw a BBQ! You can provide the BBQ pit and get everyone to bring something. Third Aunt can bring salad, 2nd Cousin can bring drinks, younger brother can bring sausages, but you will prepare what will be the highlight of the BBQ: Bone-in BBQ Beef Shortribs aka Karubi in Japanese!
Karubi is really easy to do. All you need is to get your hands on some beef shortribs and marinade them. If you are lazy, just use a store-bought marinade which is readily available at the supermarket. But, if you really want to earn bragging rights, then make your own marinade!
Ingredients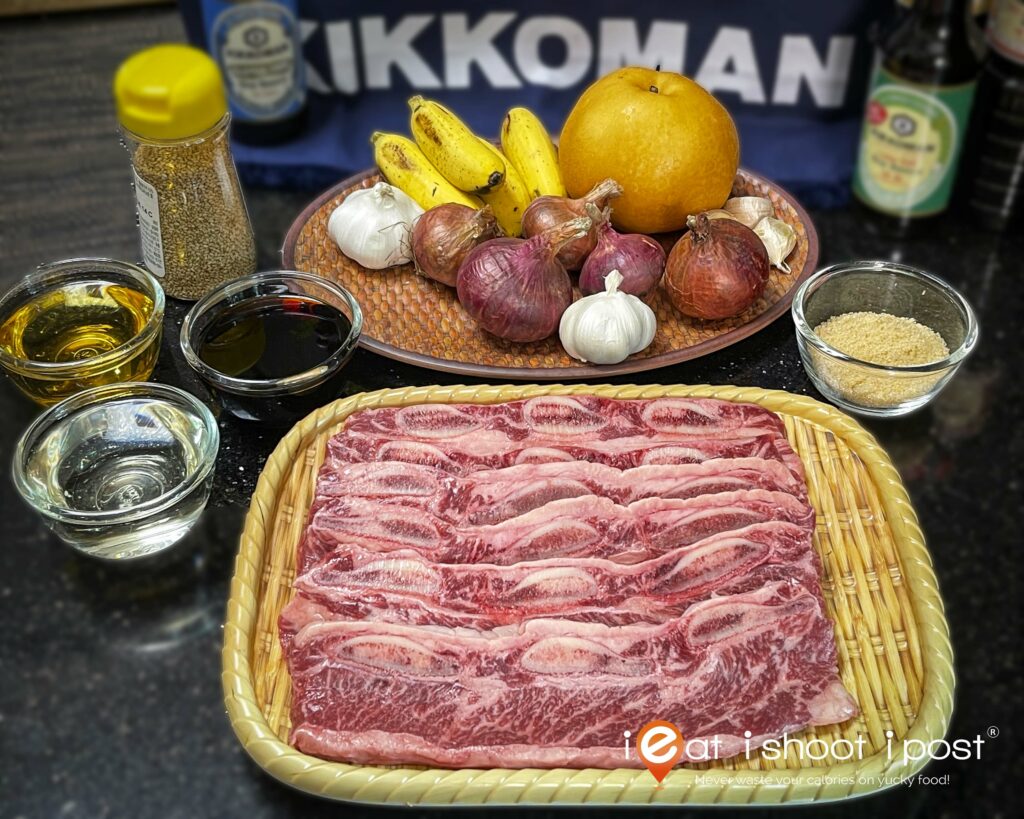 Karubi Marinade
Kikkoman Soy Sauce 1/2 cup
Mirin 1/2 cup
Sake 1/2 cup
Sugar 1/4 cup
Chinese/Korean Pear 1/3 pear
Onion 1 Medium sized
Garlic 4 cloves
Banana 1 x finger length
Beef Shortribs (bone-in) 1 kg
The Kikkoman Soy Sauce is really the key ingredient for the marinade. It has a lovely and distinct flavour that when paired with the other ingredients, offers a rich yet balanced seasoning that's perfect for the flavouring our short ribs. The wonderful smells that will permeate from your kitchen, will have your guests salivating when grilling meats marinated with Kikkoman Soy Sauce! I also like the slightly darker colour of the soy sauce which is still brewed the traditional way with just four key ingredients – soy bean, wheat, salt and water. Being made the traditional way means the soy beans are fermented slowly and naturally.
Method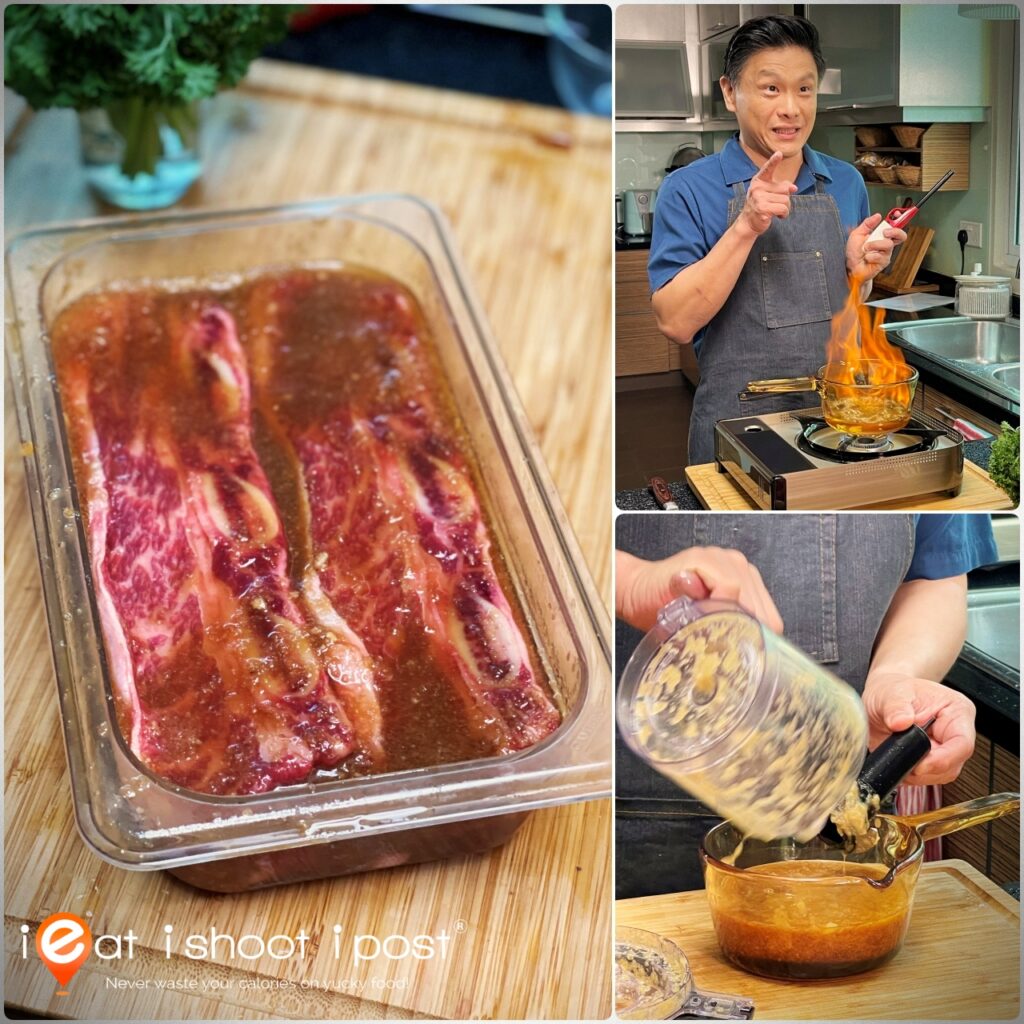 Heat mirin and sake in a pot and flambe to burn off alcohol
Add Kikkoman soy sauce and sugar and dissolve
Grate onion, garlic and banana and add to sauce
When cooled add grated pear
Add marinade to shortribs and marinade for at least 30mins or overnight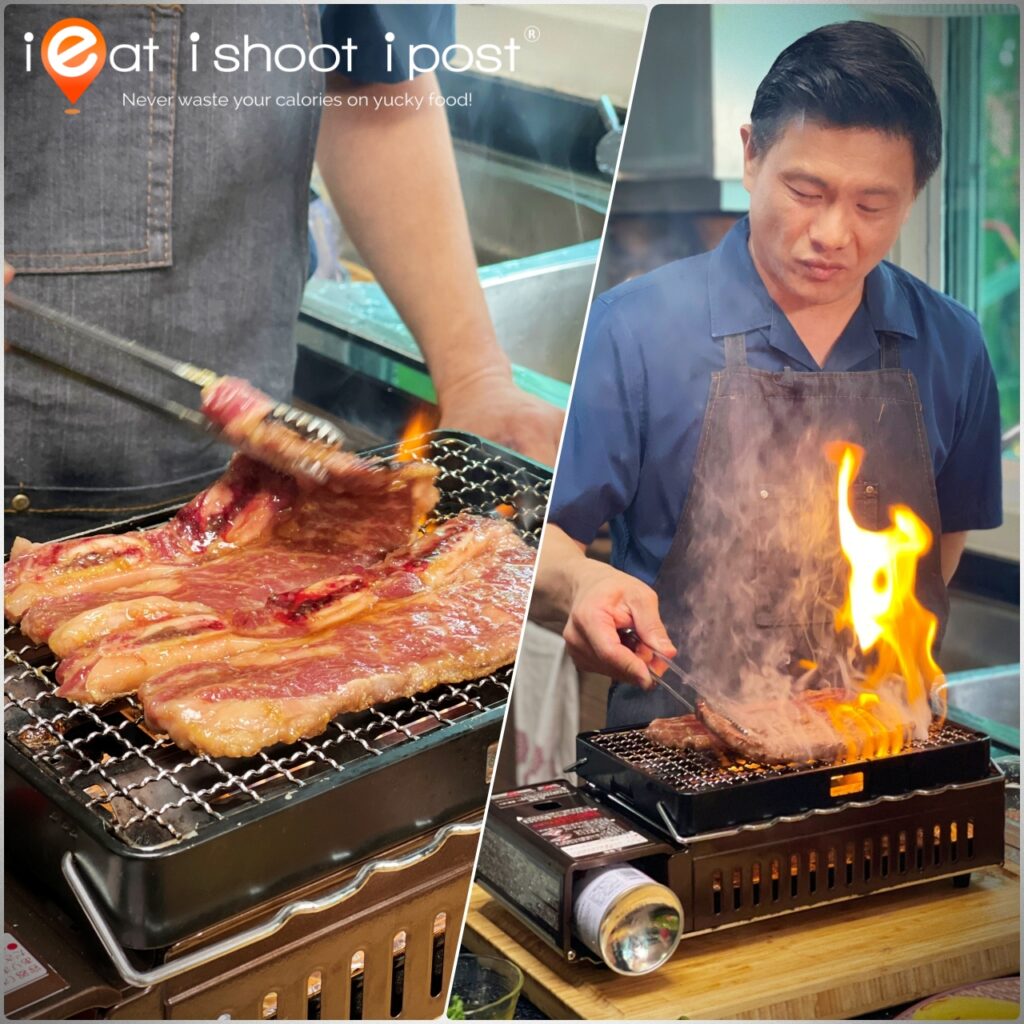 Grilling the Beef Ribs
Heat the metal grill and when hot, brush on some oil to render it non-stick. Grill short ribs on one side and flip over once you see blood oozing out of the bones. Grill for another minute or so to the doneness you like. You don't want to overcook the meat, although, with this marinade the shortribs will still be juicy even if they are well done. So, you don't have to stress over it!
Serving Suggestions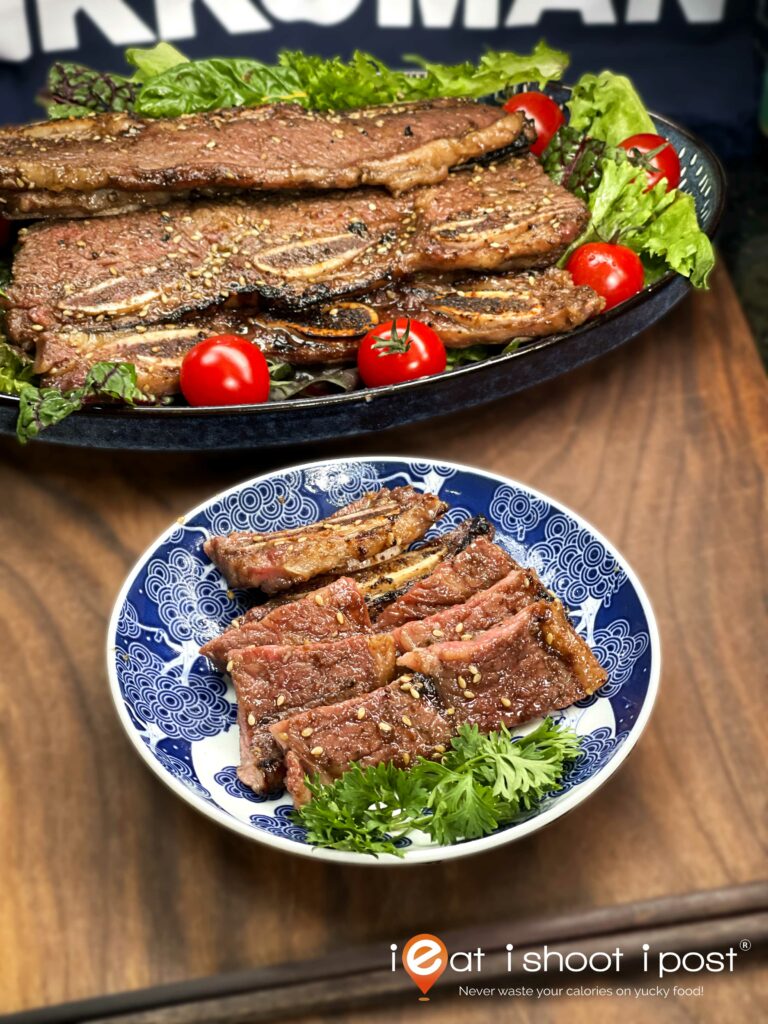 Eat with rice topped with pickles, sesame seeds and wrapped with lettuce. Or simply on it's own, especially the bits around the bones. The marinade is so nice you want to nibble and suck on the bones even!
Conclusion
Give this amazing recipe a try! Guarantee no regrets, unless you are vegetarian! Happy Cooking!
Other recipes using Kikkoman Sauces:
BBQ Soy Sauce Prawns
Cantonese style Steamed Fish
Dong Po Rou (Braised Pork Belly)
Honey Soy Pork Ribs
Japanese Beef Stew
Sukiyaki Potatoes and Mock Pork
Thai Prawn Vermicelli

Click here for the Youtube playlist of the all the recipes.
Disclosure: this post is written in partnership with Kikkoman.