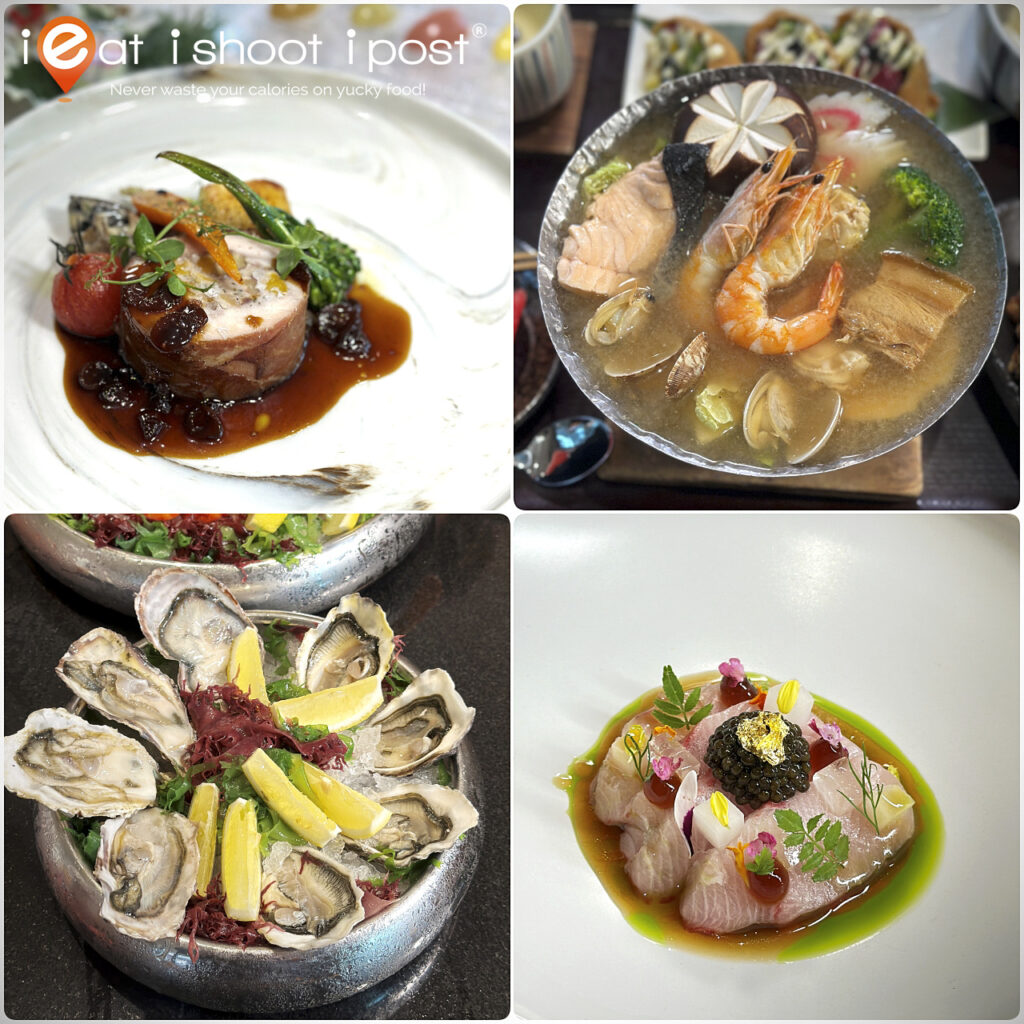 It's that time of the year when Roast Turkey, glazed ham, panettone, fruitcake, and gingerbread houses start appearing on your social media feed. There's nothing like festive food, to put you in that festive mood.
We've made it to the end of another year and its a good time to slow down, enjoy the rainy weather, and have a celebratory meal with your friends and loved ones! To help you with your holiday meal plans, let us take you on this festive food trail to feast on some of the special deals with Citi Gourmet Pleasures from Japanese restaurant to hotel buffets and fine dining meals.
Ichiban Boshi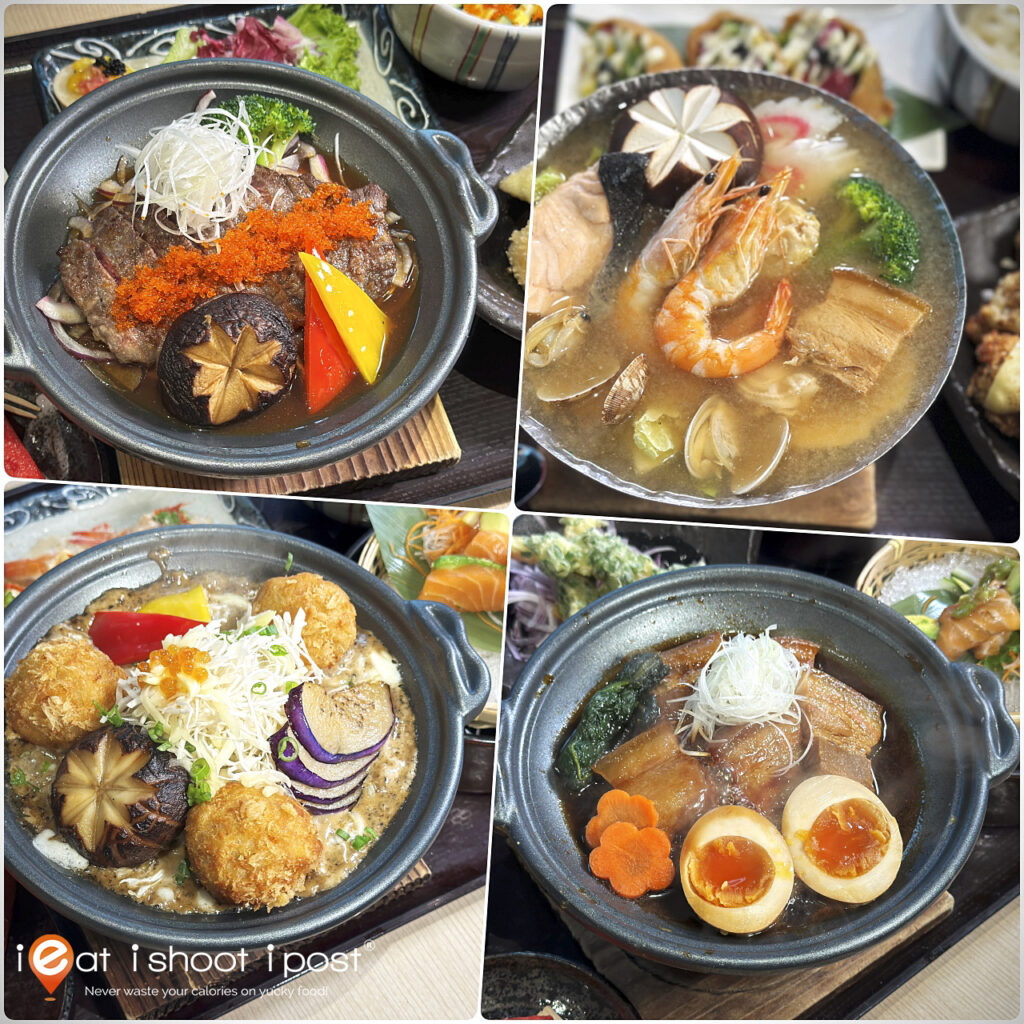 This festive season, Ichiban Boshi is offering four different gozen (set meals) each with a hearty main dish paired with Japanese rice/udon, assorted side dishes and fruit, all priced below $30. Pork lovers can go for the Buta Kakuni Gozen $29.90 which has braised pork belly on a sizzling toban, tempura ebi with chives and salmon and yellowtail sashimi. If you prefer chicken, they have a Truffle Miso Golden Tori Gozen $28.90 where breaded chicken cheese meatball are presented on a sizzling toban with truffle miso cream sauce with shrimp & tofu with spicy cod roe mayo and salmon sashimi at the side.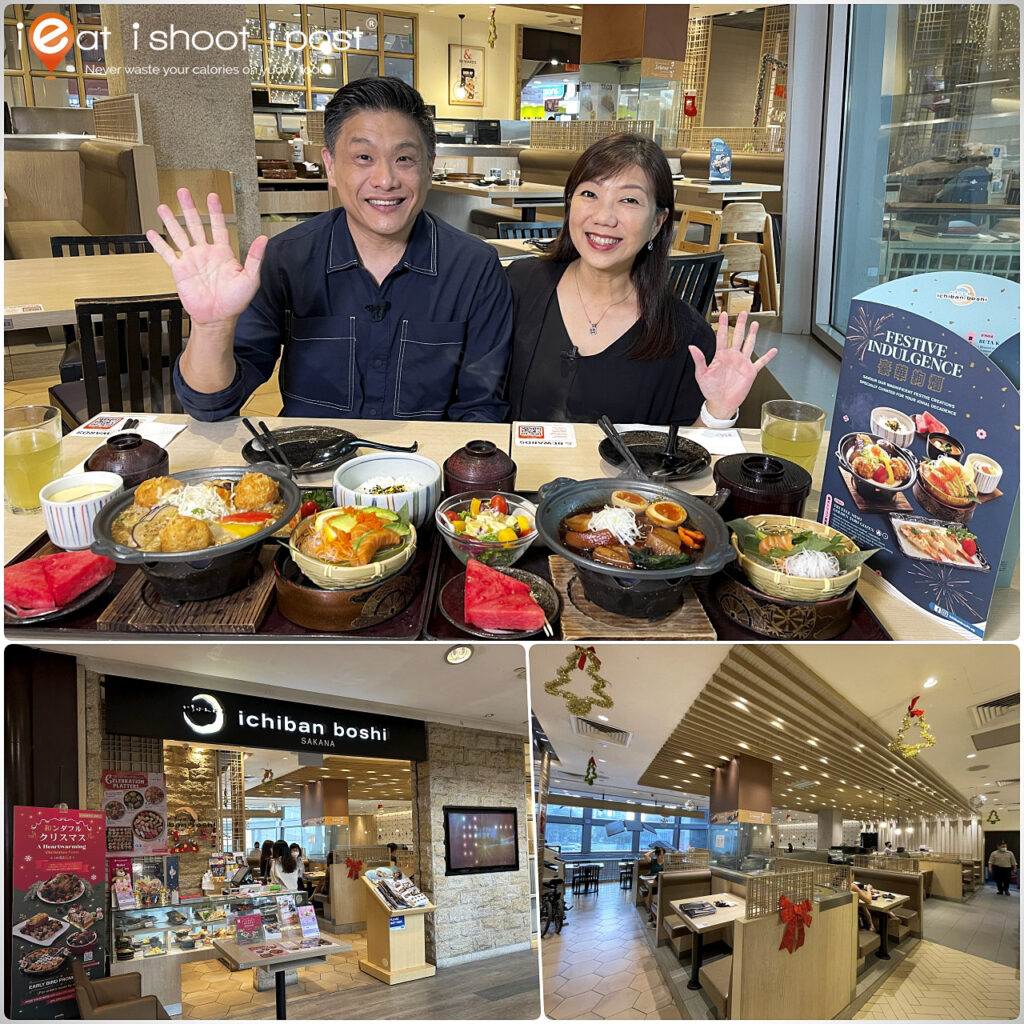 The Yakiniku Gyu Steak Gozen $29.90 features a premium beef steak sizzling in their house-special yakiniku sauce, served with a mini sushi rice bowl topped with crab sticks and flying fish roe. Since the promotion stretches all the way to Feb 6, 2023, they also have an Abundance Kaisen Nabe Gozen $29.90 that features a mini seafood hotpot of abalone, scallops, salmon and other seafood which you can enjoy with some udon even over Chinese New Year. The set also includes a breaded pork with red bean and cheese which we found to be rather nice.
Overall, we found the sets to be really great value and on top of that, you get a $8 Citi Return Voucher for every festive set ordered.
Citi Gourmet Pleasures Promotion
$8 Return Voucher for every festive set purchase
Valid: Until 6 Feb 2023
Voucher use: Redeemable at Ichiban Boshi with min $80 spend until 31 Mar 2023
Click for more information on the deal here.
A fun fact we discovered about Ichiban Boshi is that no two of their 12 restaurants are alike. In that, each has its own specialty menu and slightly different ambience and design. Good thing is these festive gozens are available at all twelve restaurants.
Ichiban Boshi (Velocity)
238 Thomson Rd, #02-13, Novena Square, S(307683)
11am – 10pm daily
Oscar's – Conrad Centennial Singapore
Since its opening in 1996, Oscar's has established itself as one of the premier buffet spreads in Singapore. Their buffet features an international spread with some special stations which set it apart from other buffets like their signature Caesar Salad bar where you can toss your salad in a big parmesan cheese bowl as a novelty and a Belgium Waffle station where waffles are fresh while you wait!
If you love foie gras, you'd be very excited about their foie gras station which is available for weekend brunch. Imagine all the foie gras you can eat! Oyster lovers will undoubtedly make a beeline for their unlimited oyster bar which is available at every buffet service. For the festive season, they are offering Roast Turkey and Gammon Ham with Glazed Pineapple for dinner buffet. Their dessert bar also has their house-made Panettone that takes 36 hours to make, Stollen and Matcha Azuki Roll which are worth highlighting.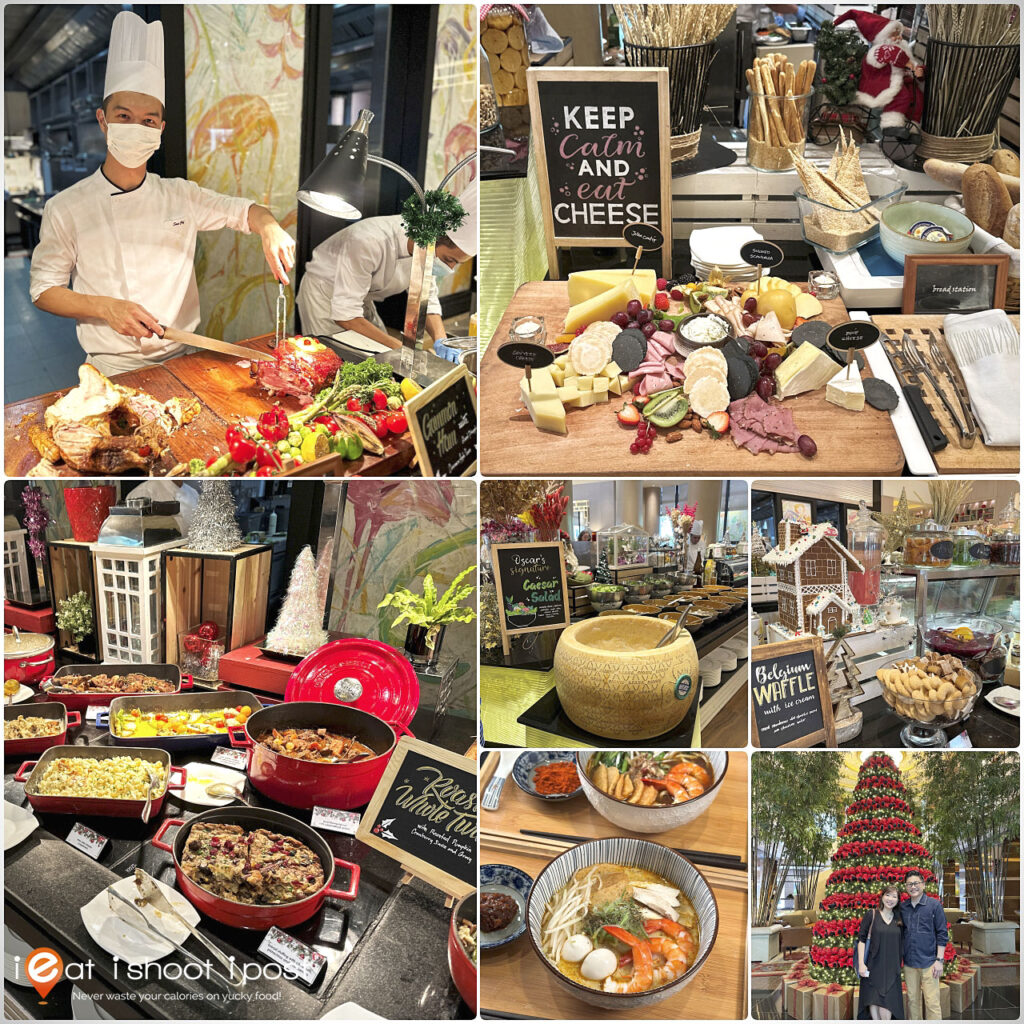 Apart from the extensive buffet spread inside, remember to venture out to the patio where they have a noodle bar and for weekend brunches, there's also a charcoal barbecue station where you can pick up some grilled lobster and also a special Indian curry spread. Do remember to save some stomach for their little caldrons of truffle mac and cheese which is well worth eating.
We found the food to be very good overall and they have an extensive spread of cooked dishes which can be a little overwhelming for kiasu types who must get a taste of everything available! The festive buffet menu range from $68++ per pax for weekday lunch to $108++ per pax for weekend brunch. Please check the menu before going down to ensure that what you're looking for is available during your session. We strongly suggest to make a booking before going too as the buffet is very well attended.
Citi Gourmet Pleasures Promotion
Get 20% off all festive buffets
Valid until: 30 Dec 2022 (except on 24 and 25 Dec 2022)
Click for more info on the deal here.
Oscar's at Conrad Centennial Singapore
2 Temasek Boulevard, Singapore 038982
Tel:+65 6432 7481/7357 or email sinci.oscars@conradhotels.com
Grissini at Grand Copthorne Waterfront Hotel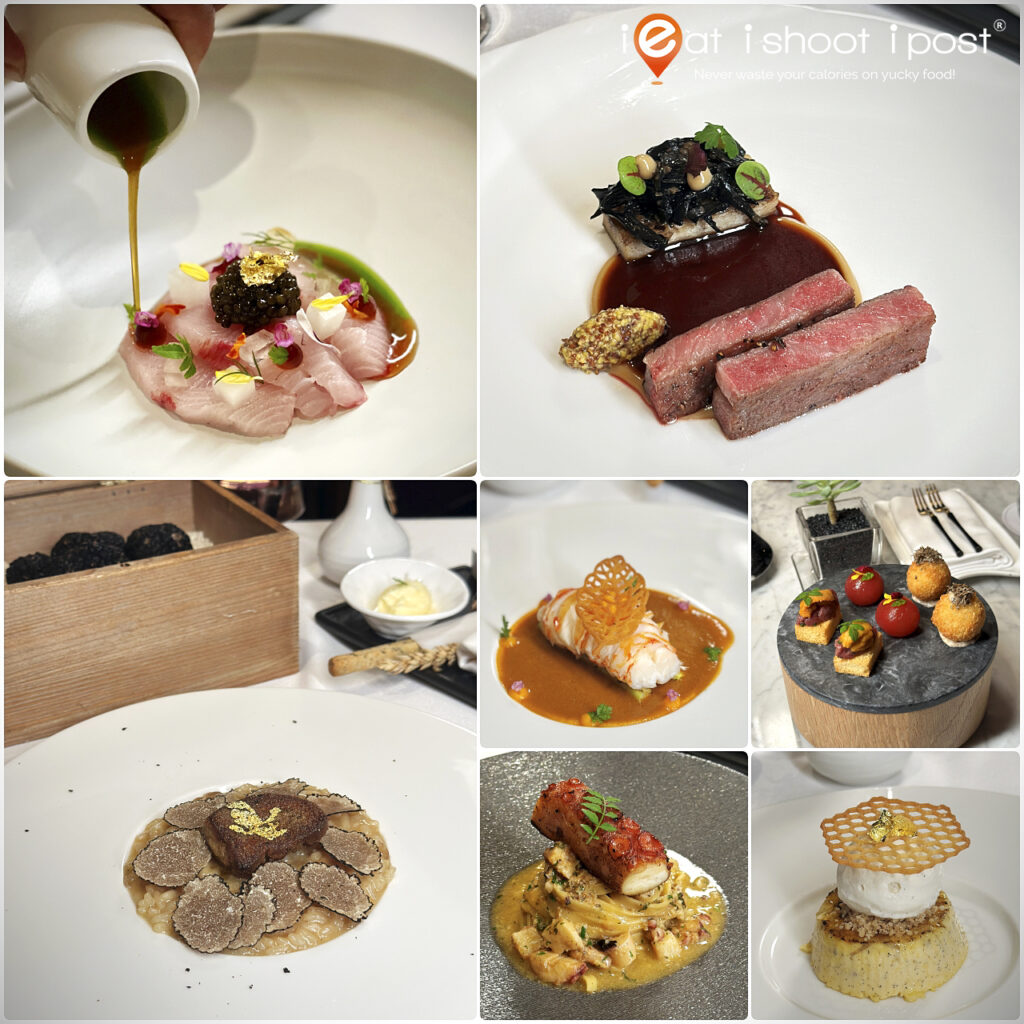 It seems that everyone wants to do Omakase nowadays. But just what is this Itameshi omakase that the newly revamped Grissini is offering? Well, Itameshi cuisine just means "Japanese-Italian Fusion Food" and Omakase means that, instead of looking through the menu and deciding what to eat, you leave it to the chef to decide.
At the beginning of the meal, you make known your preferences and allow yourself to be surprised. When asked if there is anything I don't eat, I usually quip "Yucky Food". I am half joking, of course, but if the chef ever serves me something awful, I am not sure what I would actually do!
Thankfully, I never had to think about this at Grissini as all the dishes that came out were very well executed except maybe for the lobster which could do with a shorter cooking time. Aside from that, we really enjoyed the Hamachi sashimi which was served with basil oil and ponzu, Fettuccine Al Polpo (Octopus Pasta), Risotto Con Fegato Grasso (truffle risotto) and Saga Wagyu that was perfectly grilled. My only complaint is that the five-course omakase left me wanting to try 2 or 3 more dishes to really see what else the chef can come up with!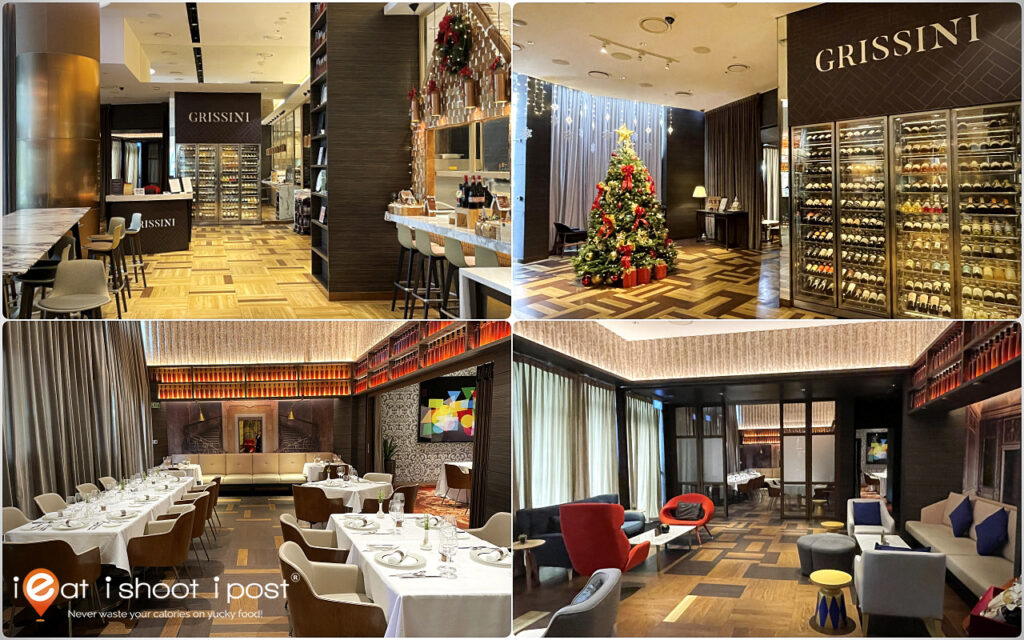 The interesting difference at Grissini is that your meal will start in their lounge area where you're served a selection of Stuzzichini (Italian for amuse bouche) before proceeding to your table for the rest of the meal. It is certainly a good way to learn to slow down to enjoy your meal. The 5 course set menu at Grissini is $198++ per pax (inclusive of stuzzichini, petit fours plus coffee/tea) But with the Citi Gourmet Pleasures special, you can save on one of the pluses.
Citi Gourmet Pleasures Promotion
Get 10% off Festive Omasake Set Menu
Valid until: 30 Dec 2022 (except on 24 and 25 Dec)
Click for more information on the deal.
Grissini
G/F Grand Copthorne Waterfront Hotel, 392 Havelock Rd, S(169663)
12pm – 2:30pm, 6pm – 10:30pm (Daily except Sundays: closed)
Nest at One Farrer Hotel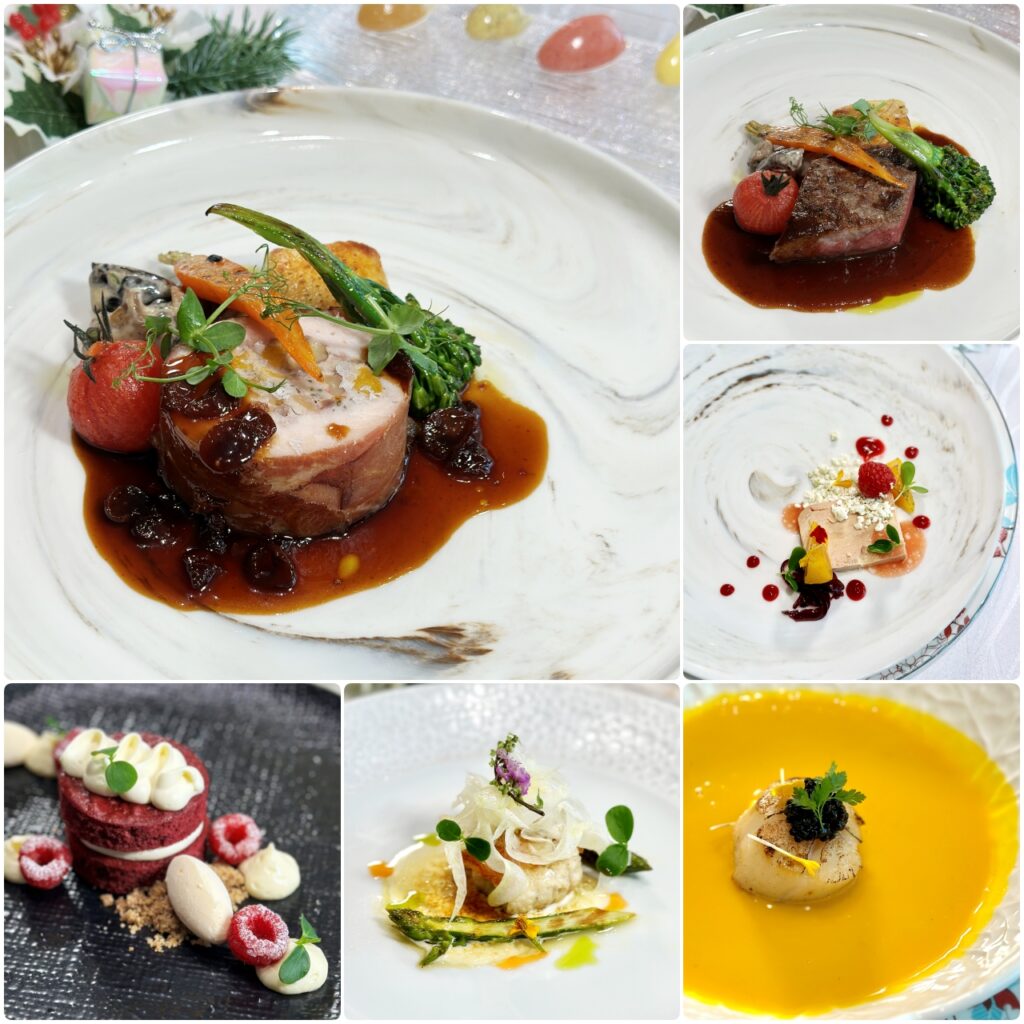 We found ourselves back at Nest at One Farrer, this time to experience their festive set menu. We were thrilled to learn that One Farrer Hotel which has transformed some of their rooms at level 20 of their hotel to dining rooms at the height of covid restrictions, has kept the concept in tact! This goes to show that there is demand for private dining!
We got to taste their 5-course Festive Set Menu ($168++ per pax) which started with an artistically plated Duck Liver Terrine, followed by a smooth Roasted Butternut Veloute (pumpkin soup) served with a piece of seared Hokkaido scallop and a Lemon Sole (fish) that's lightly grilled with fennel and asparagus. For the mains, you get to choose between a festive Roasted Roulade of Turkey with cranberry jus or some A4 Tajima Wagyu with red wine jus. The later was a no-brainer choice for Leslie.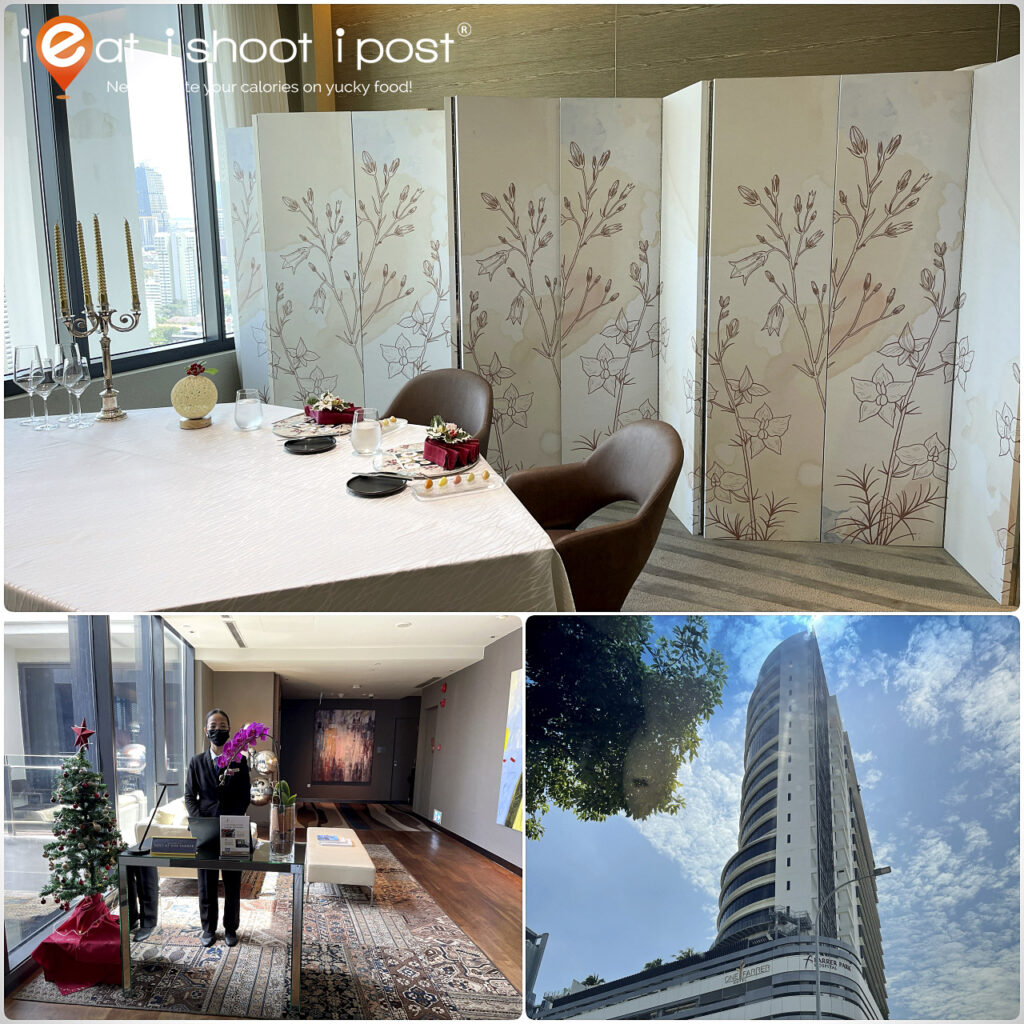 The festive menu was certainly a feast for the eyes, though the Hokkaido scallop and Lemon Sole were a tad overdone and the menu is a little lacking in the area of carbs (with the exception of the bread basket). Nonetheless, Nest at One Farrer is one of the few places you can have a real private dining experience where you needn't worry about the next table over-hearing your private conversations!
Citi Gourmet Pleasures Promotion
Get 20% off all festive set meals
Valid until: 26 Dec 2022 (require 24 hours advanced reservation)
Click for more information of the deal.
Nest at One Farrer
Level 20, One Farrer Hotel, 1 Farrer Park Station Rd, S(217562)
12pm – 2:30pm, 6pm – 10pm (Daily)
Online bookings: https://bit.ly/NestatOneFarrer
Email: nest@onefarrer.com or call 6705 7828.
Conclusion
This festive season, remember to plan to slow down and enjoy a meal or two with friends and loved ones. And don't forget to take advantage of all the Citi Gourmet Pleasures promotions. Happy Eating and Happy Holidays!
If you're a Citi Cash Back Cardmember like us, get 6% Cash Back on your dining too. For more Citi Gourmet Pleasures Festive Dining Deals, click here.

Don't have a Citi Cash Back yet? Apply now and get S$300 Cash Back when you apply and spend*. Apply here
*T&Cs apply. Welcome offer is valid till 31 Jan 2023. Applicable for new Citi Credit Cardmembers only.
This post is written in partnership with Citi Singapore.