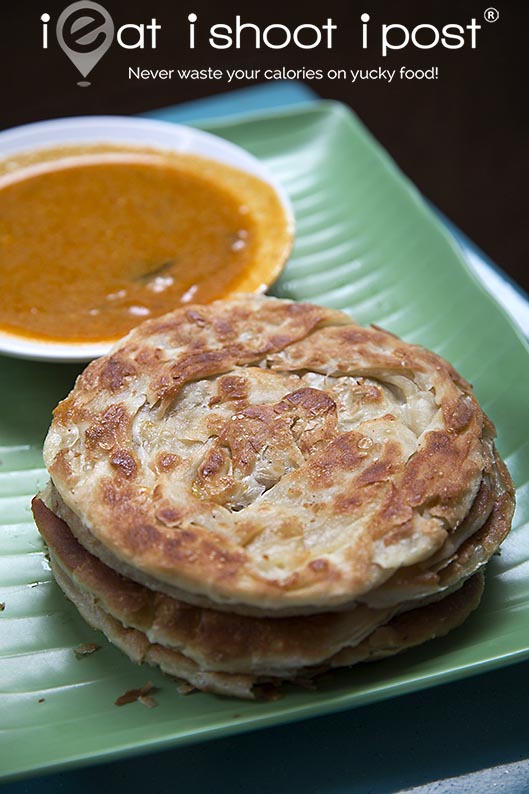 The Stall has shifted to 321 Alexandra Road, Mall, #01-02 Alexandra Central, Singapore 159971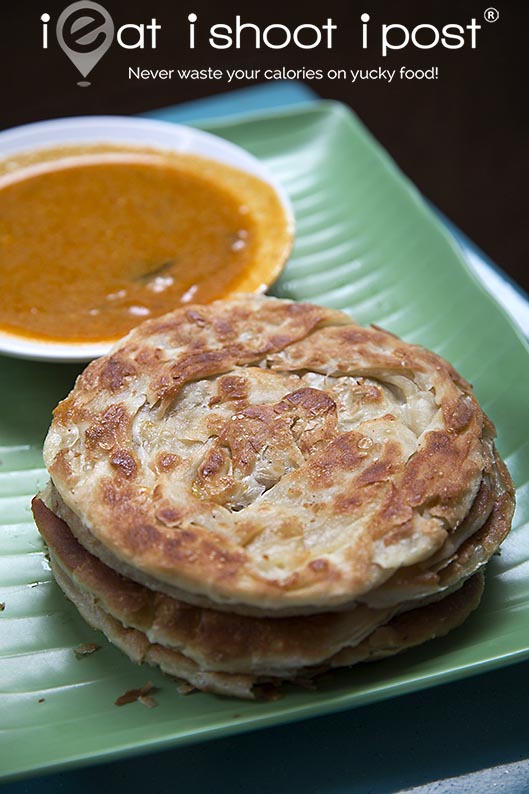 I think it may be said that the crispy prata is unique to Singapore. In Malaysia, Roti Canai is usually the soft, fluffy type. Only in Singapore do you find the crispy style prata which has long been associated with Jalan Kayu.
The prata stall in Jalan Kayu which made crispy prata famous was Thasevi's. It was back in the late 80's that they came up with their unique style of crispy prata which was super crispy on the outside while still fluffy on the inside. They were also notoriously small! When I wrote about them back in 2007, their popularity had already started to wane and the pratas weren't the crispy, frisbee like pratas that is commonly identified as crispy prata.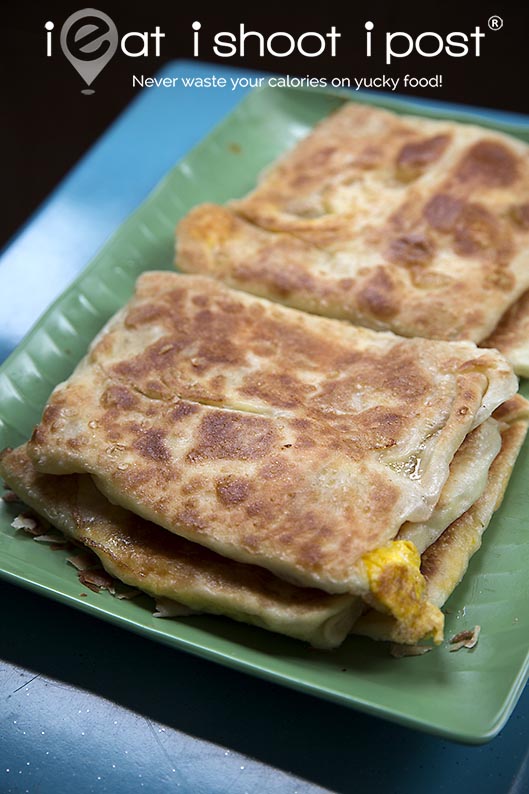 The other trend that has been happening in Singapore's prata scene is the emergence of factories from whom the prata dough making process can be outsourced to. I am not sure if this is as prevalent as it is in Malaysia, but many of the prata stalls in Singapore have found it more practical to buy ready made dough than to make it themselves. This is a trend which I hope will peak and start reversing or soon we will all be eating only generic factory made prata!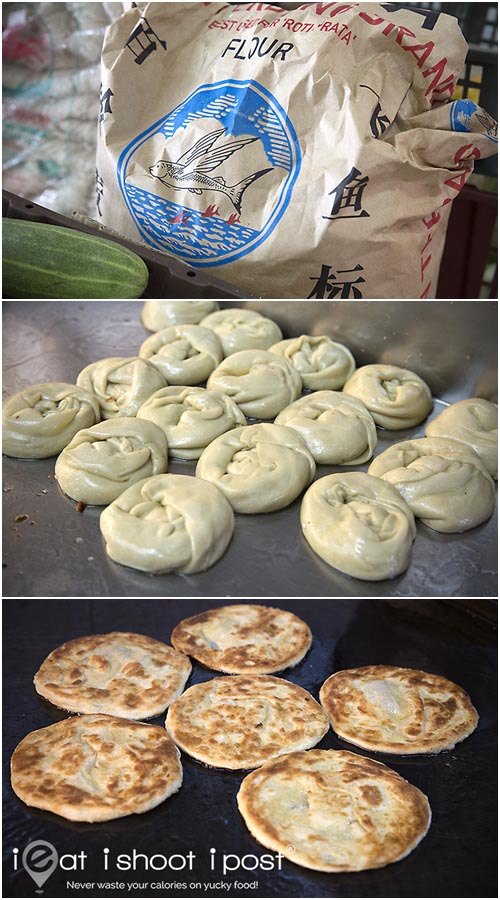 I am always on the lookout for young prata hawkers who take pride in making their own dough. Every time I visit a new prata shop, I always have a peek behind the stall to see if I can detect signs that they make their own prata dough. One of the things to look for is the presence of huge sacks of Ikan Terbang Flour, the flour which is made by Prima Flour Mills specially for Roti Prata. The other thing is to see if the dough comes out of a cardboard box with the name of the factory printed on the outside or a generic plastic box which usually means that they have made the dough themselves. Of course, homemade dough doesn't necessarily mean the prata is going to be of exceptional quality, but it does at least give an indication that the prata hawker is taking his craft seriously!
Master prata is run by a young man who father used to make pratas at Jalan Kayu. He inherited the crispy prata recipe from his father and still persists in making his own dough in order to preserve his father's recipe. The prata was shatteringly crisp and reminded me of the crispy prata that I used to eat in the 90's. He does have a good range of curries which, though not outstanding, are still quite commendable. It is always nice to have a choice of fish, mutton or chicken curry rather than just the generic curry that is served with the prata. If you look at his menu board you will be astounded by the 108 different types of prata flavours on offer. But I really only need one flavour and that is the "No" flavour, plain old prata! 4.25/5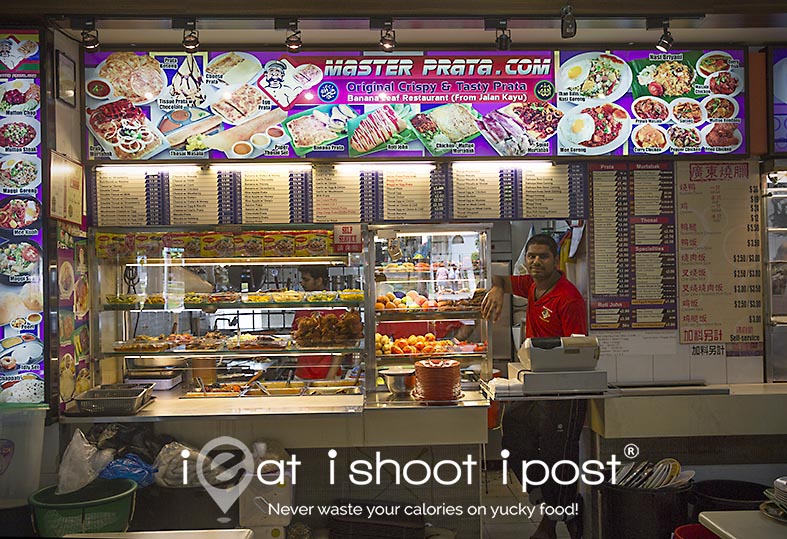 Conclusion
Great place to re-discover the crispy Jalan Kayu style prata!  Kudos to Asraf for his persistence in preserving his family recipe and for making his own dough!  We need more prata guys like him who are still making artisanal prata to stem the trend of generic factory made prata dough!
NB: The photos were taken when the stall was still at 109 Bukit Purmei Road, #01-157