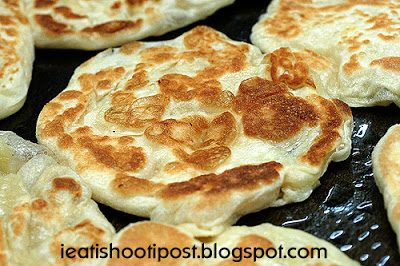 Ah Prata! One of the reasons I left Australia to come back to Singapore! You can't beat fresh Roti Prata and a cup of Teh Tarik for breakfast in the morning! Given that Roti Prata is one of my favouritest foods, its amazing that this is the first Roti Prata I am blogging after over 200 entries!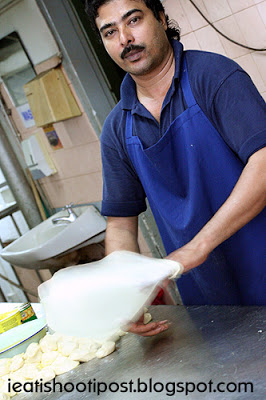 What better Prata to start with then the arguably most famous Prata in Singapore? Oh yes, its like counterfeit watches, everybody copies only the really famous brands. Similarly, everyone wants to call themselves Jalan Kayu Prata when the fact is that the restaurant does not have any branches! "Jalan Kayu" is synonymous with Prata and the name nowadays means more than a location. It's come to mean a typical style of Prata that Thasevi had made famous ie the small, round and crispy type.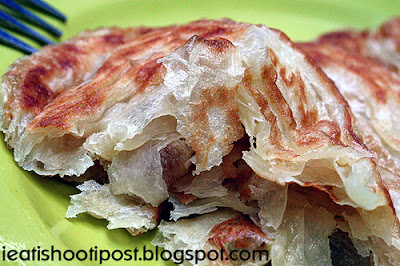 The prata is good. Its crispy on the outside, flaky on the inside and surprisingly, not too oily! My complaint is that it is too small such that you really need to eat 4 to satisfy the prata craving. 4/5 The curry was very tasty and complemented the prata well.
Conclusion
I continue to lament the falling standards and decreasing size of Singapore Prata. This is the most famous prata but even this still falls short of the ultimate prata. My dream prata would be one that is made from Ghee and Evaporated Milk, big, thick, crispy on the outside and fluffy on the inside. The last time I had a really memorable one was at the Shangrila Resort in Sentosa during my Wedding Night. (Yes, I remember the prata, can't remember what happened after that). Most of the prata in Malaysia would easily beat Singapore's. For Prata's sake, won't someone just give us an ultimate prata?
Update: 21 Apr 2012
I am sorry to say that I just visited Thasevi and their standard has dropped even further! So I am not recommending them anymore. 3/5