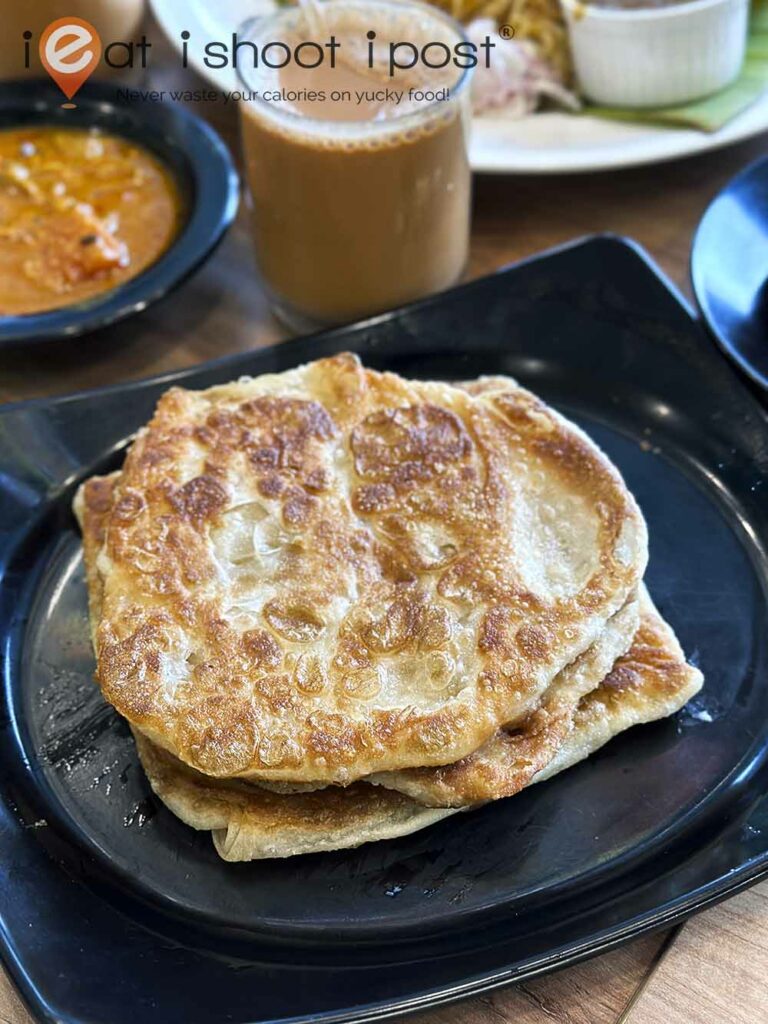 I first discovered Master Prata back in 2015 when they were still located in a coffee shop in Bukit Purmei. Back then, the super crispy style Prata made famous by the once legendary Thesevi's along Jalan Kayu was already passe. In the 80's and 90's, Thesevi's had made Jalan Kayu the Mecca for prata lovers, but when I visited in 2007, the prata was already only a shadow of what it had been, and when I re-visited in 2012, it was completely gone. So, when I tasted the prata at MasterPrata.com (the ".com" has since been dropped), it was as if the crispy prata had just risen from from the dead.
Master Prata went on to open a branch at Alexandra Mall. We were reminded of their wonderfully crispy prata when filming for our cafe trail around Bukit Merah! It is now our go-to place for our prata fix. It is a bit of a distance from home, but we have never regretted the extra effort of getting there. The only regret we have is always that we had eaten too much! There is always the temptation to order extra prata once we had finished the first order! We often gave in to temptation, giving the usual, "gu gu jip bai" (Once in a long while) as an excuse to indulge in extra calories that we don't need.
Not only is the prata good, the accompanying curries are also very good. They are not like the ones you usually find at 24hr prata stalls which taste like curry powder mixed in water. Their curries are properly made with quality spices and ingredients. We especially love the fish curry whose mild tang is the perfect complement to the crispy prata. For extra enjoyment, we would also order their crispy fried chicken which is made with fresh chicken and nicely seasoned with Indian spices. It just doesn't bet any better than this! 4.5/5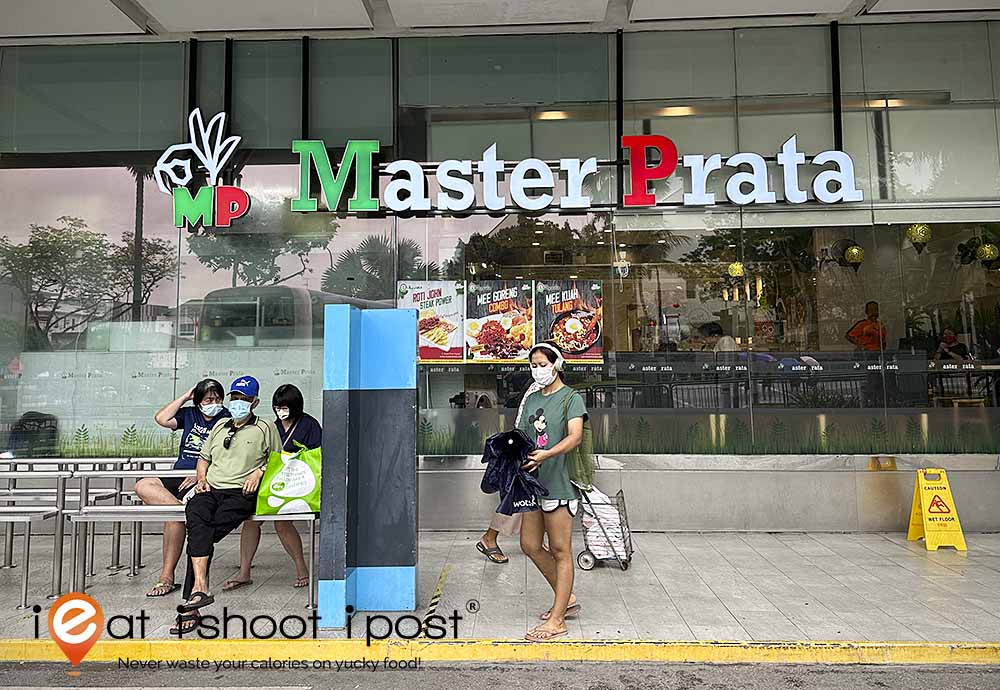 If you live up North, the good news is they also have a branch at Sembawang Shopping Centre! With a bigger kitchen, this restaurant serves up dishes not offered at the Alexandra Mall outlet. On the outside, Master Prata might look like just another one of those Prata restaurants which are now commonplace in Singapore. But beneath that fascade is a three-generation heritage that can be traced back to the 1930's.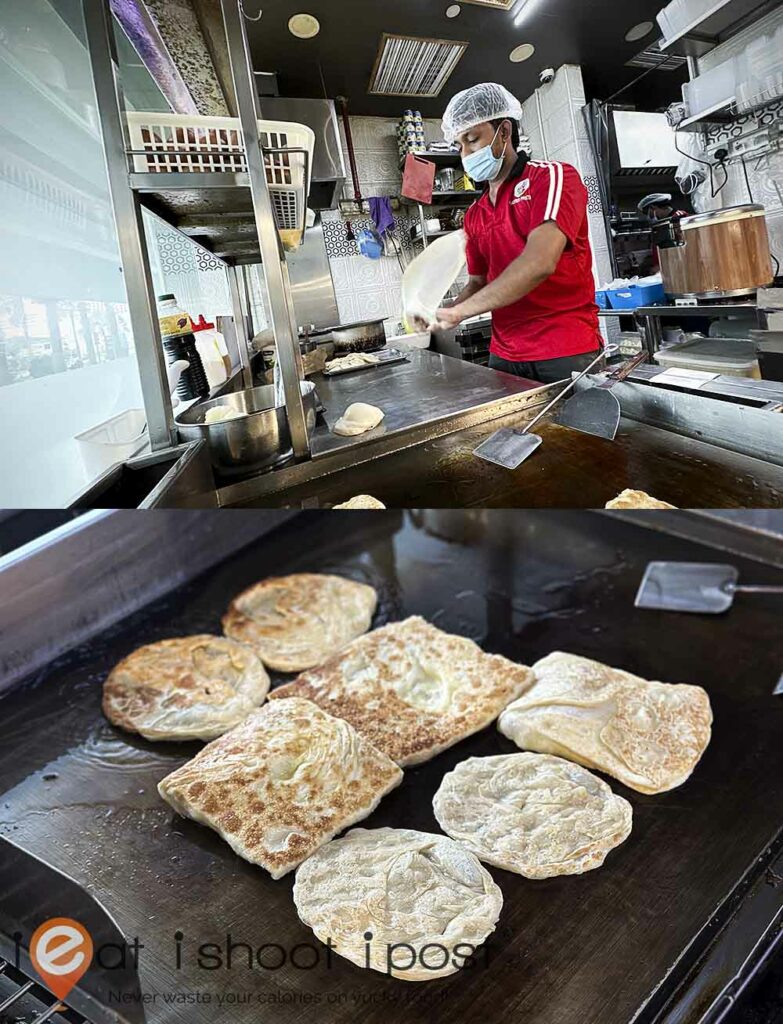 The third generation owner, Asraf Jahabar, 47, came from India to join his father in the family business when he was 21 years of age. In those days, (actually it still happens now with the new generation of India migrants) Indian men would leave their children in India while they came here to work. His father had also arrived in India after the war to join his father in the family business. The family has been in the prata business for generations and were also involved in Thesevi's in its heyday. They left to start their own prata stall at Bukit Pasoh, which subsequently relocated Shenton Way , thence to Jurong West and Bukit Purmei where Asraf took over the reins and rebranded it to Master Prata.com.
Dishes apart from Prata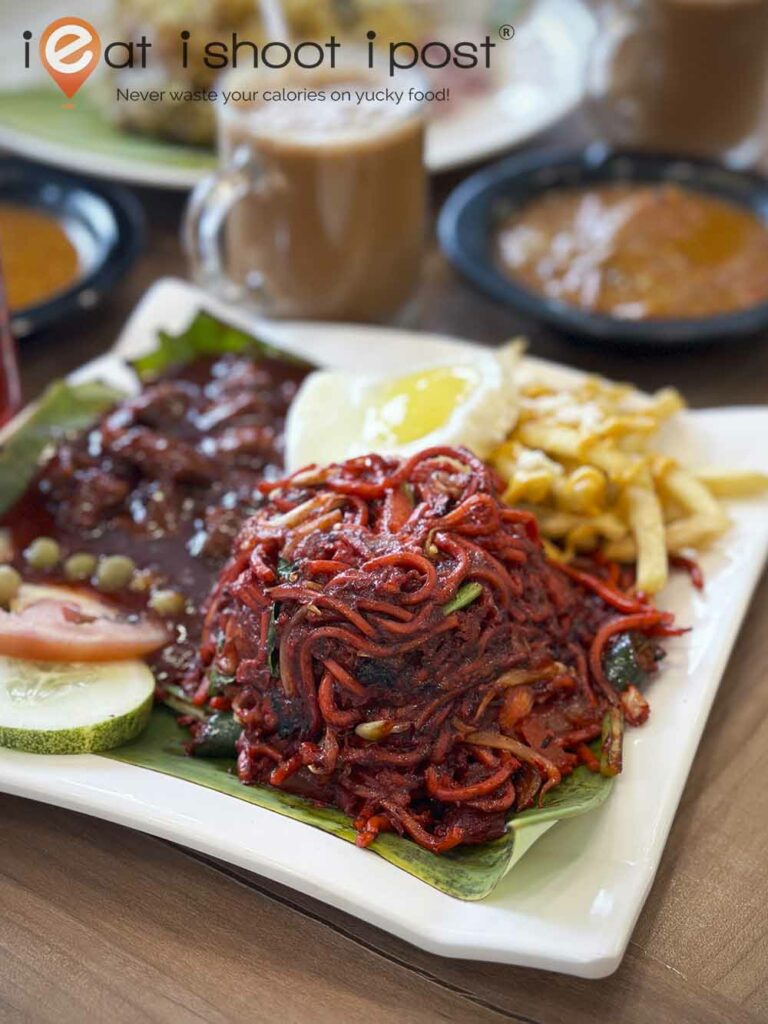 Aside from the prata, there are other dishes here worth mentioning. Asraf is particularly proud of his mee goreng. He boasts that the sambal used to fry the dish is made with 42 different ingredients that is made on the premises. This is the kind of mee goreng which was served in the old days and the older generation would no doubt recognise its old school flavour. I must confess that I haven't had mee goreng for a few years as it had fallen out of my foodie radar. It was good but it wasn't something which I felt I needed to go back to eat again soon. However, I am sure its something mee goreng lovers will need to try! 4/5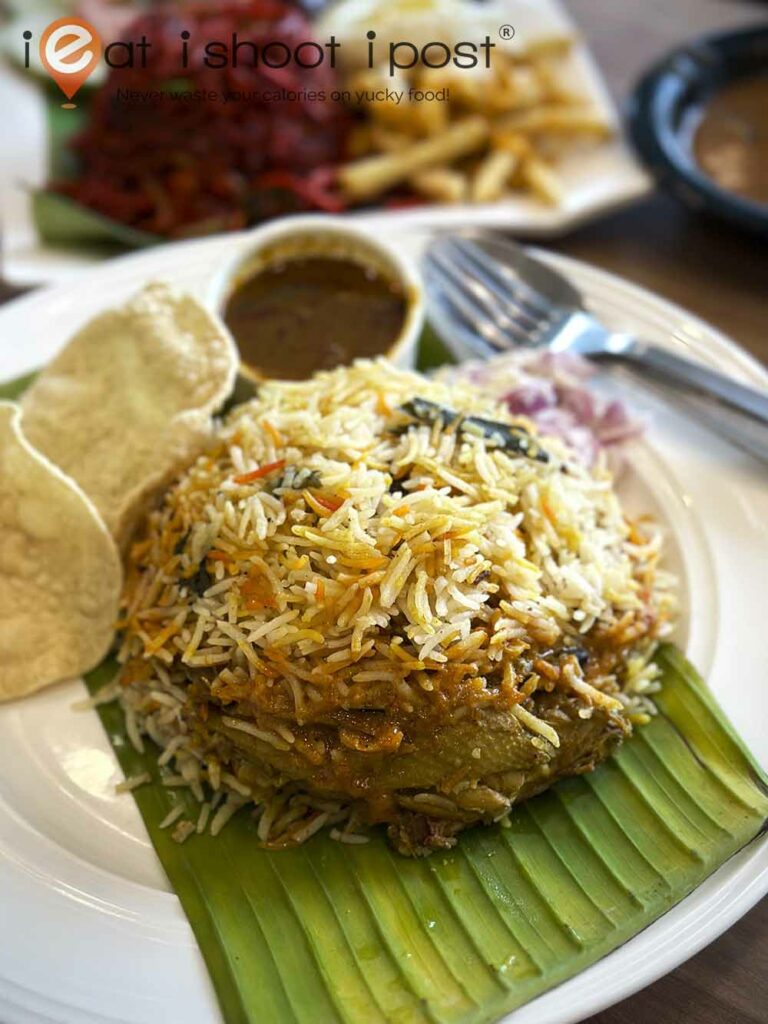 They serve an authentic Dhum Briyani here where the chicken masala is cooked together with the rice in a big pot. I like the aromatic rice which has a nice fluffy texture and a good toothy bite. It's nice enough to eat on its own without having to drown it in curry. Their masala is not overly spicy so you get to enjoy the flavour without having to endure the heat, which suits me well. 4.25/5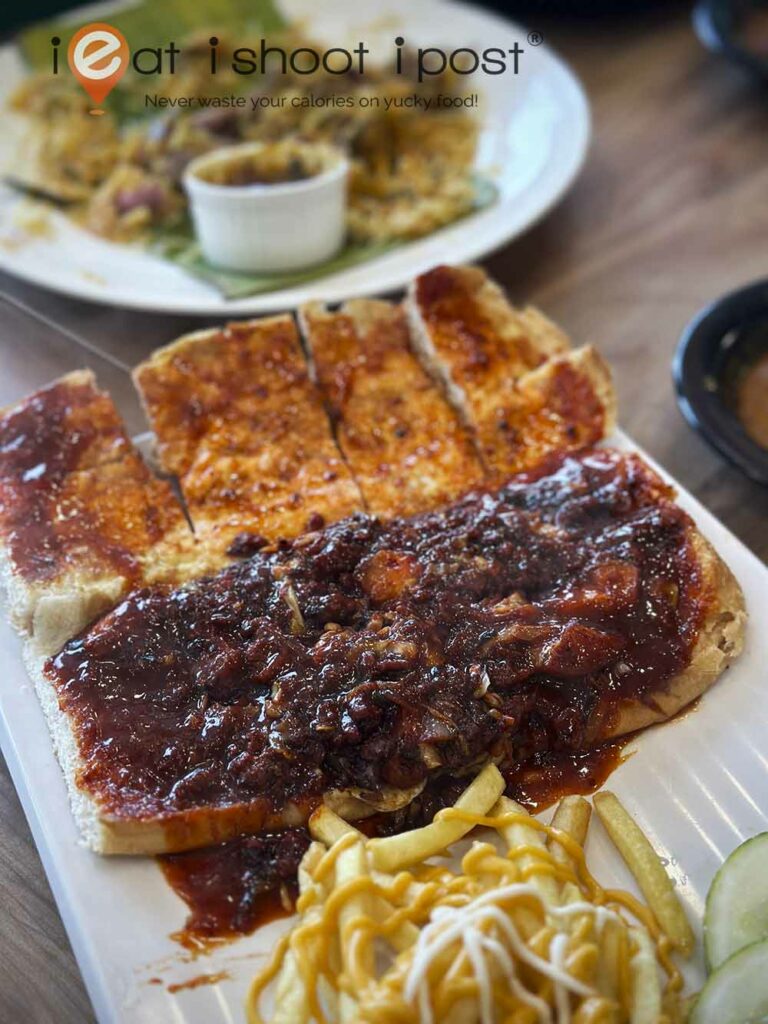 We also tried their roti john which is made with a soft bun instead of the usual French loaf. Instead of the simple egg omelette with bits of minced mutton, they give you the option of upgrading it to their mutton steak which has chunks of mutton in a sweet and spicy gravy. 4/5
Conclusion
Crispy prata that is well worth the calories! Master prata is our go to place for best crispy style prata in Singapore! The dhum briyani at the Sembawang branch is also worth trying if you after some fragrant basmati rice!