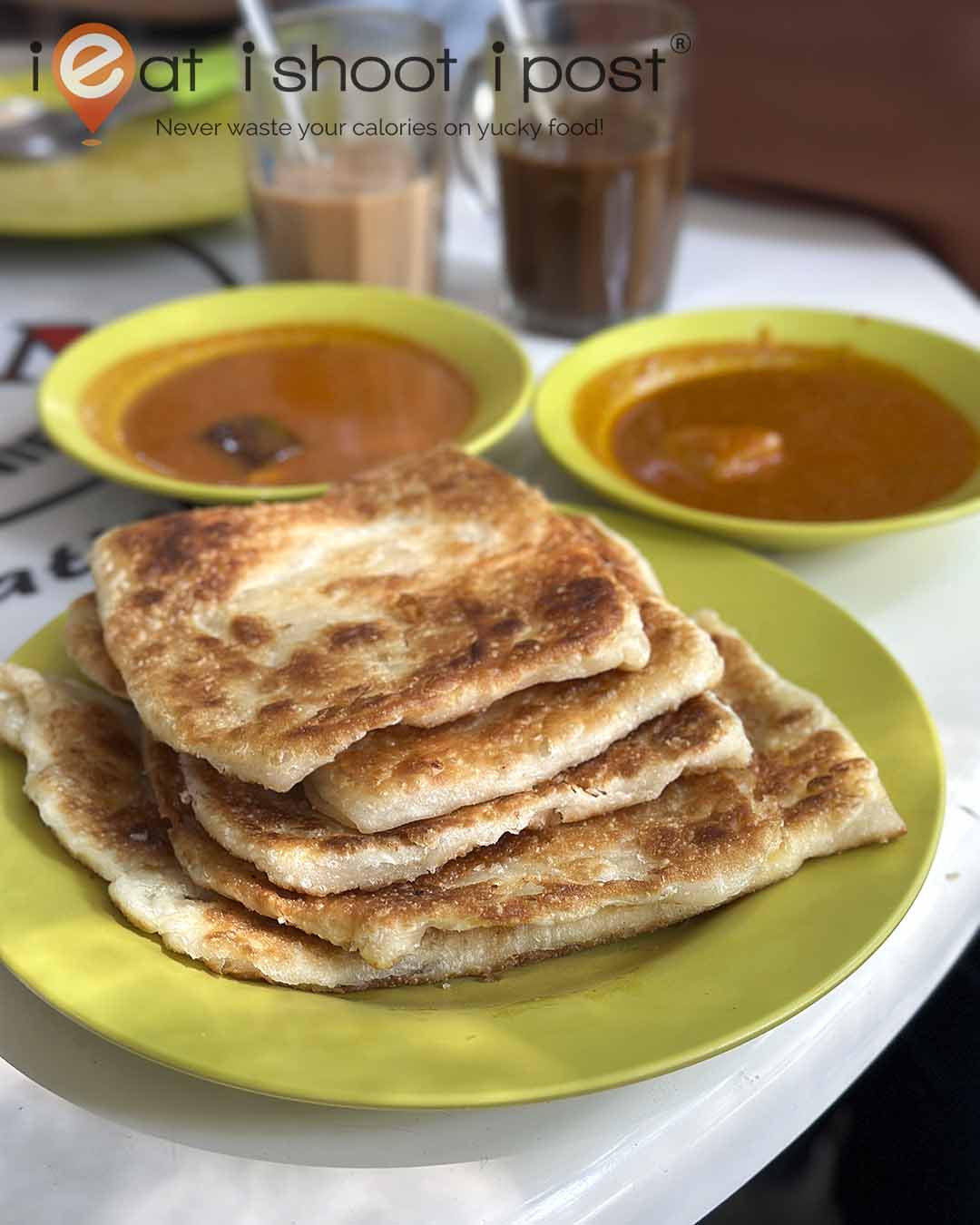 When it comes to prata, I always look for two things. Firstly, the dough has to be house-made rather than sourced from a factory. Secondly, they should have limited operating hours. Twenty-four-hour joints are convenient. But operating round the clock means that you don't always get the same guy making your prata. And they probably don't have downtime to make the dough themselves. Stalls with limited operating times usually mean that they will be busy making the dough balls when the stall is closed.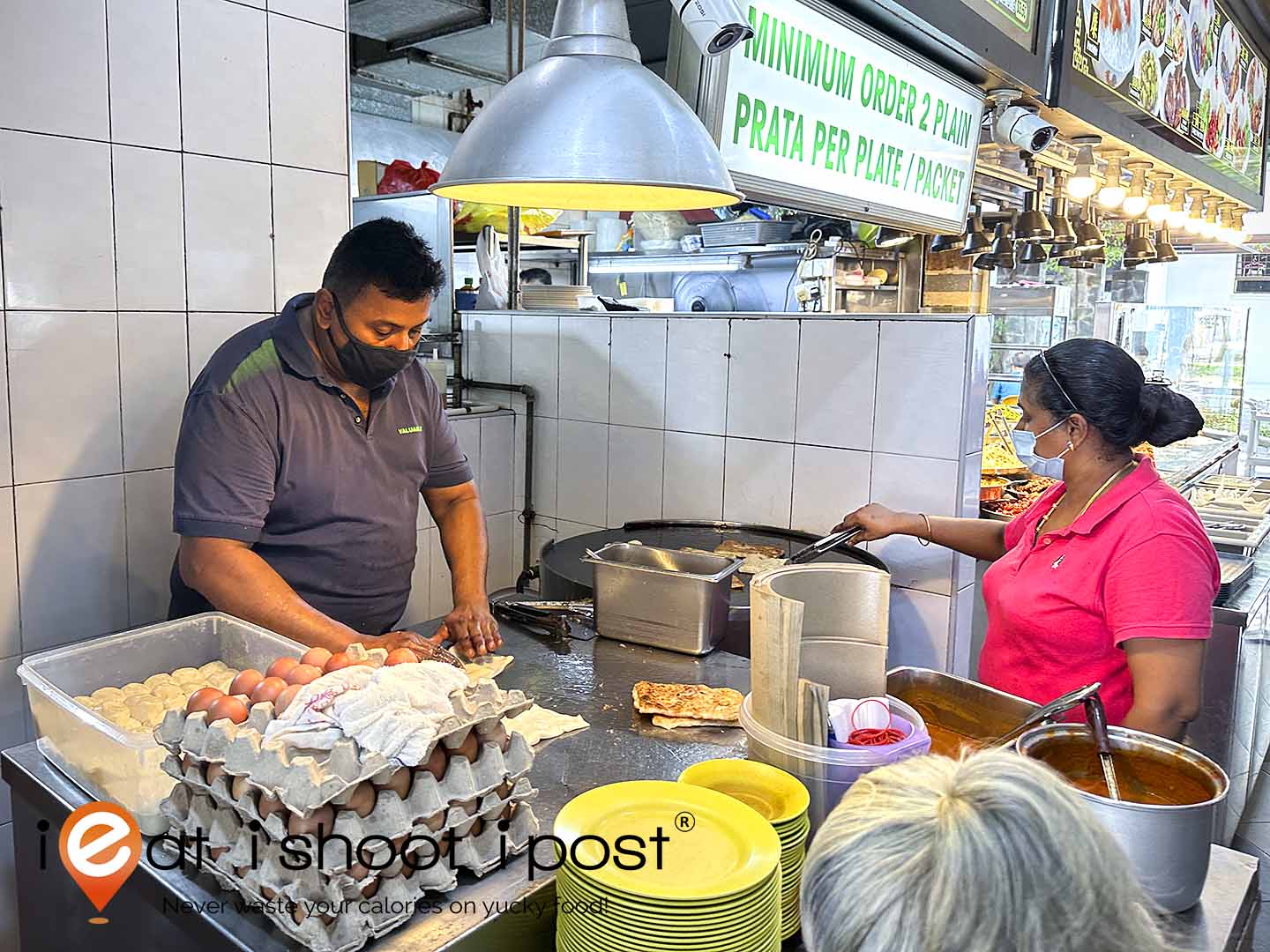 Stalls like this one which is still run by a husband and wife team are exactly what I am looking for. Firstly, the dough comes in a plastic container instead of a cardboard box – a sign that it is probably not from a factory. They are opened only from 7 am to 2 pm daily, which means that they will be making the dough in the afternoon!
Be prepared to wait
They are very popular and on a typical weekend, the average waiting time for their prata is around 40 mins. On weekdays it's a more bearable 20mins. But the waiting time is also good because it means that the prata is always freshly made which is critical for this type of crispy prata.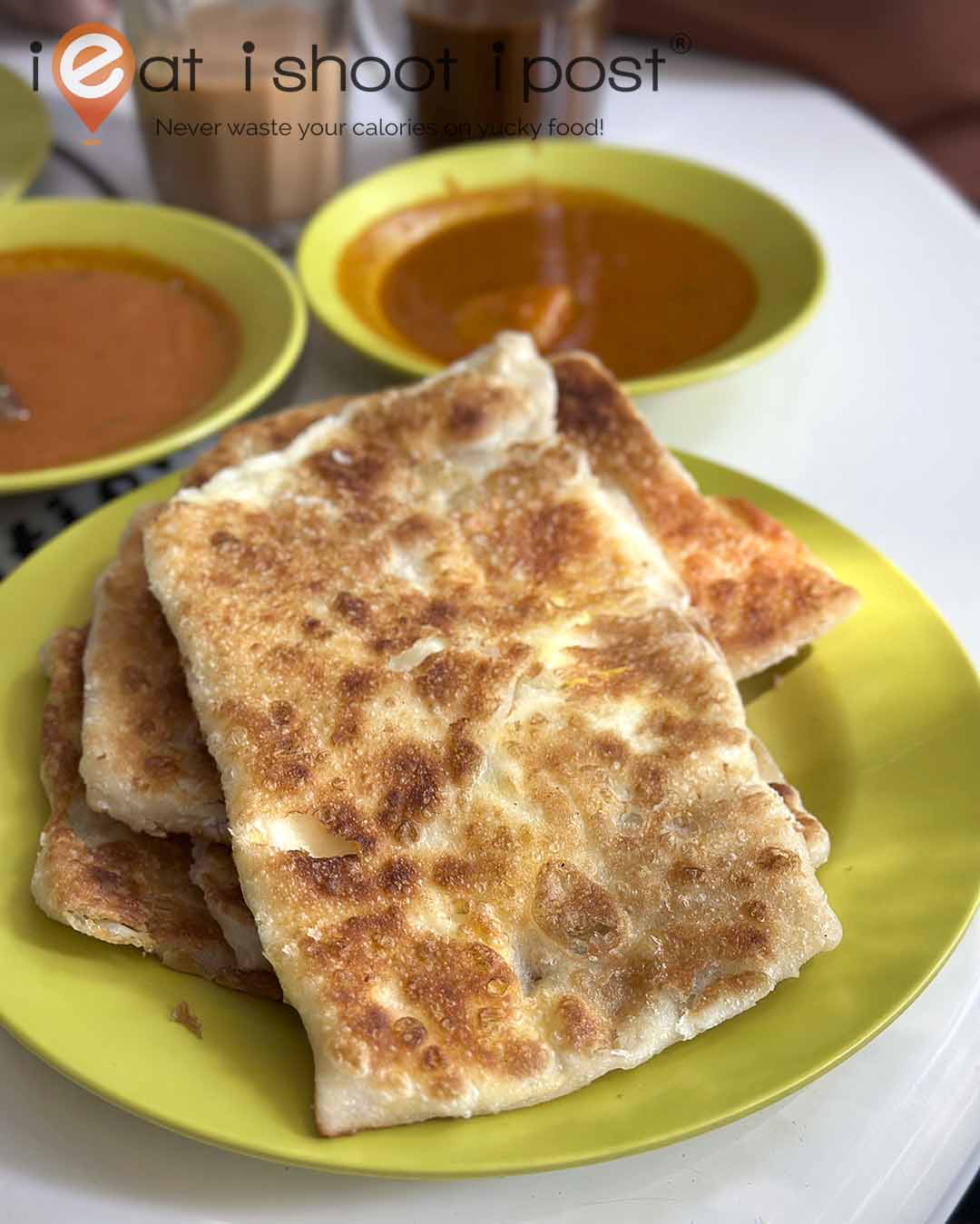 The prata here is quite different from the usual. Instead of flipping it till is well stretched out and then folding it into a swirl, (see my prata recipe) the Mamak (Indian Muslim uncle) just flips it till it is the size of a large plate and simply folds the four sides into the middle. The egg prata is also done the same way and is about the size of an envelope.
Pratas are crispy indeed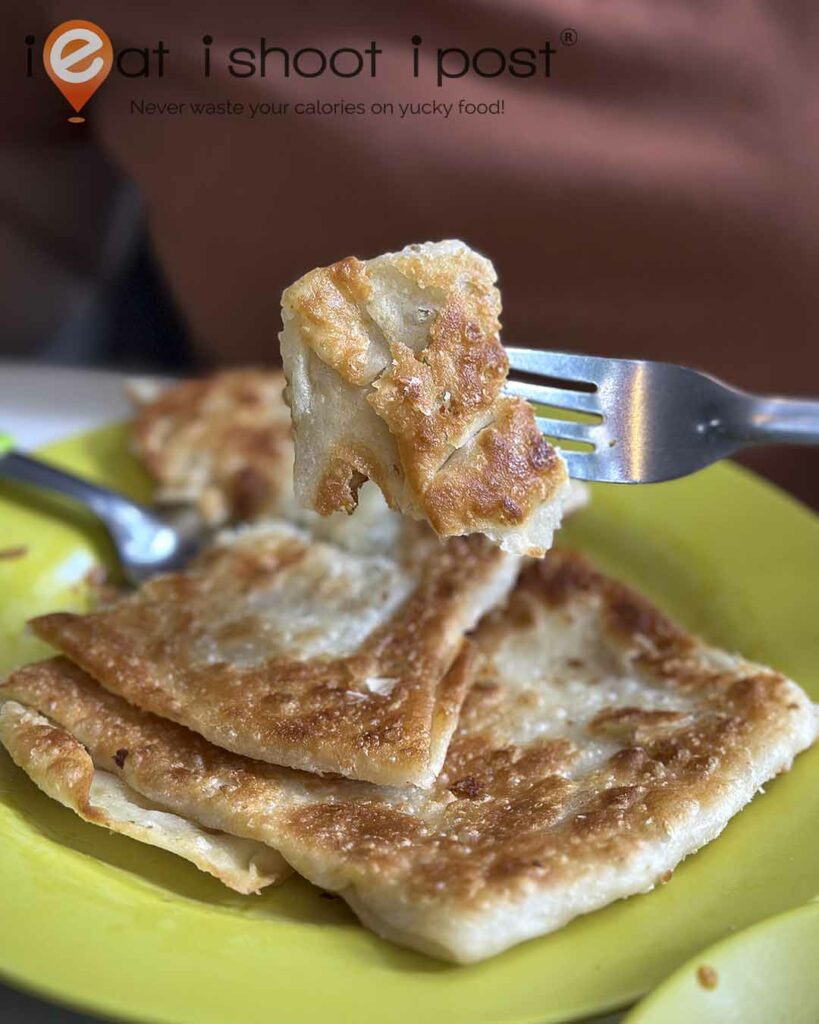 True to their signboard, the pratas are indeed super crispy! But they are not crispy all the way through like those of Chindamani. The outside is crispy but the insides are still tender and the dough is not soaked through with oil. If you are after crispy prata, this is probably one of the best in Singapore. I would have given them a 4.5 if not for the fact that the curry is quite ordinary.
Unlike places like Master Prata where they offer a whole selection of curries, this stall just offers a fish and a mutton curry. And the curries don't have much ingredients in them. It is not bad, just not exceptional. 4.25/5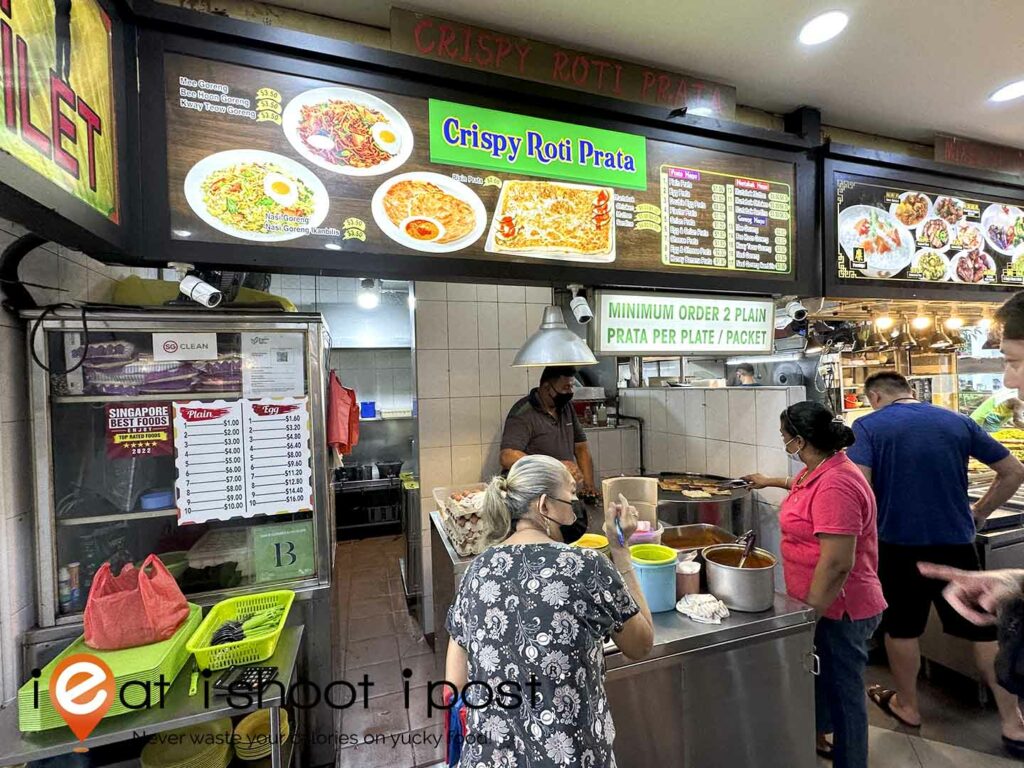 Conclusion
This mom-and-pop shop in Ubi serves one of the best crispy pratas in Singapore. It is no wonder there is a perpetual queue at the stall. If the curries were better, it would have been the ultimate prata experience!
Click here for other Roti Pratas recommendations.