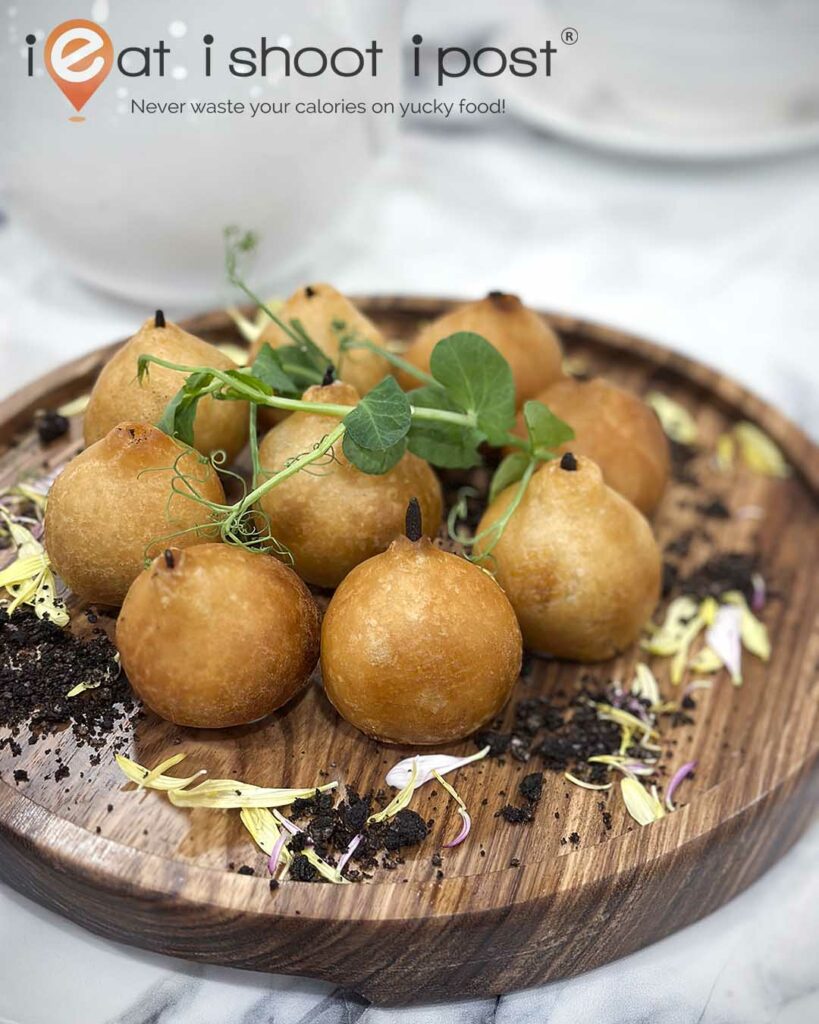 Five Star Chef Opens Dim Sum Restaurant
Chao Yue Xuan Dim Sum attracted quite some social media attention when it first debuted in the corner basement corner of Yishun Junction 9 two years ago. The story of an ex-St Regis Dim Sum chef opening his own hand-made dim sum restaurant in the HDB heartlands selling (presumably) Five-Star hotel standard Dim Sum at more affordable prices is an attractive proposition. Not surprisingly, the restaurant did very well, despite the challenges of the Covid pandemic.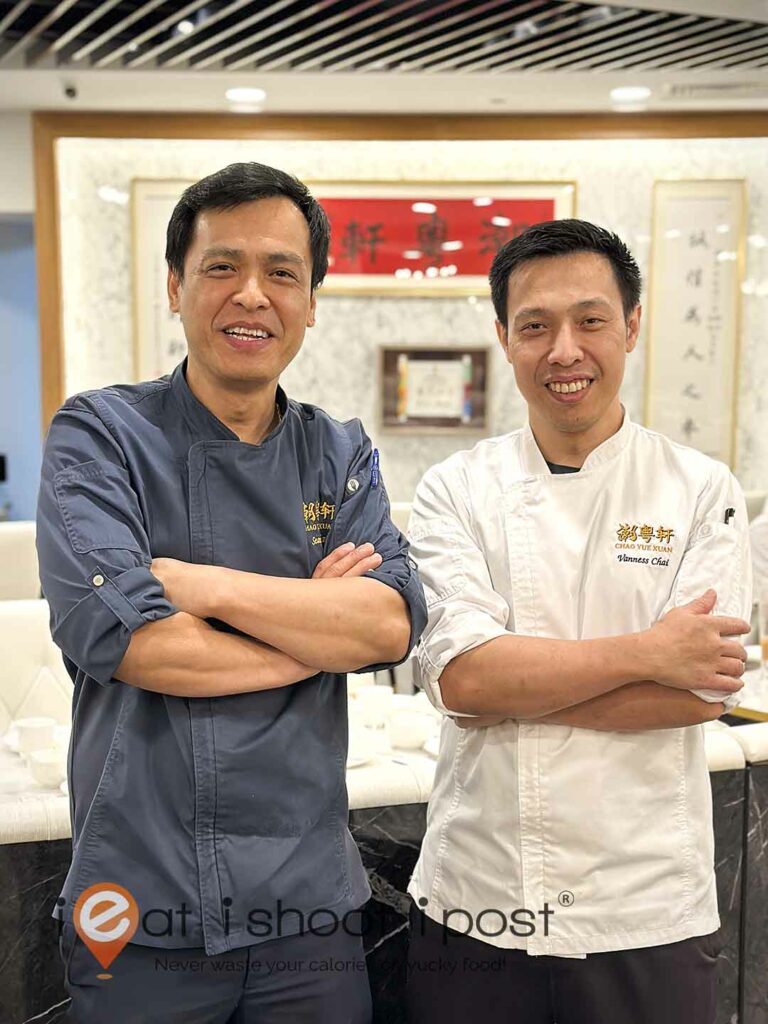 A Tale of Two Brothers
The spotlight has consistently been on Chef Vanness Chai, the younger brother, who formerly served as the Head Dim Sum chef at St Regis. As the mastermind behind the delectable array of Dim Sum delicacies at the restaurant, he has earned multiple awards for his culinary prowess including his "Swan," a variation of the classic "Wu kok,", where he was awarded "2017 Master Chef" in the World Master Chef Competition for Cantonese Cuisine held in Hong Kong.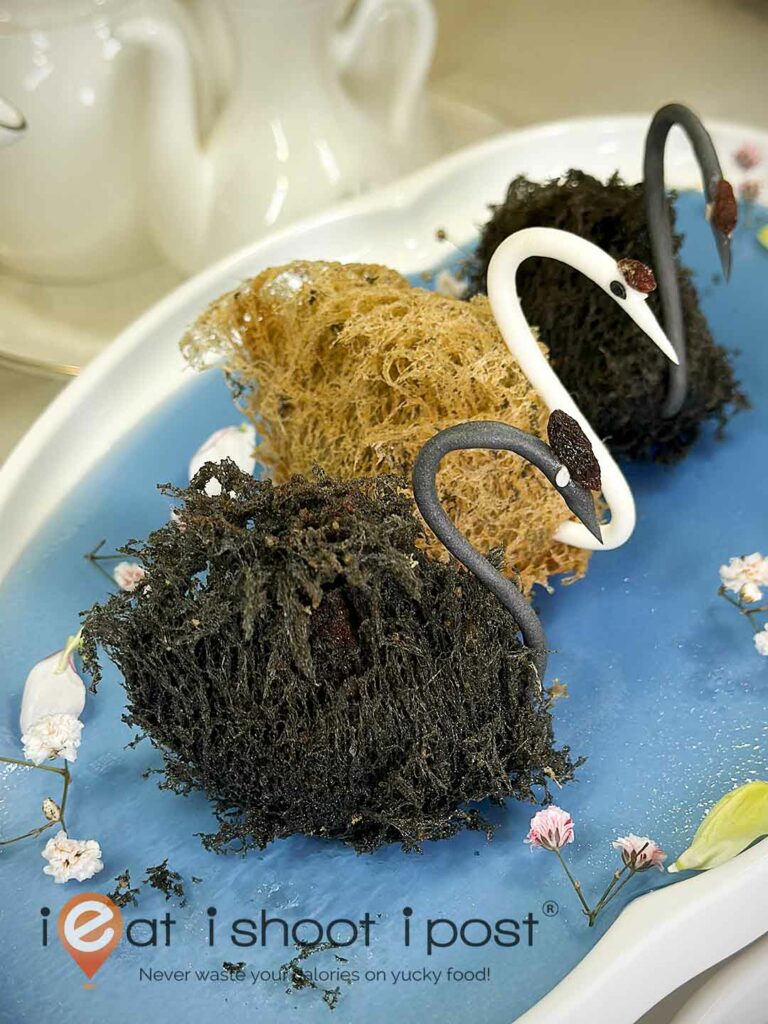 However the role of the elder brother, Sean should not be overlooked. Chef Sean previously held the position of Head Chef for noodles and congee at Crystal Jade and is the key driving force behind the restaurant. Hailing from Ipoh, he arrived in Singapore during his teenage years to embark on his culinary journey and was later joined by his brother. After more than two decades of honing their skills, the brothers finally combined their talents to establish a restaurant that specializes in all-day Dim Sum, noodles, and congee.
All Day Hand-Made Dim Sum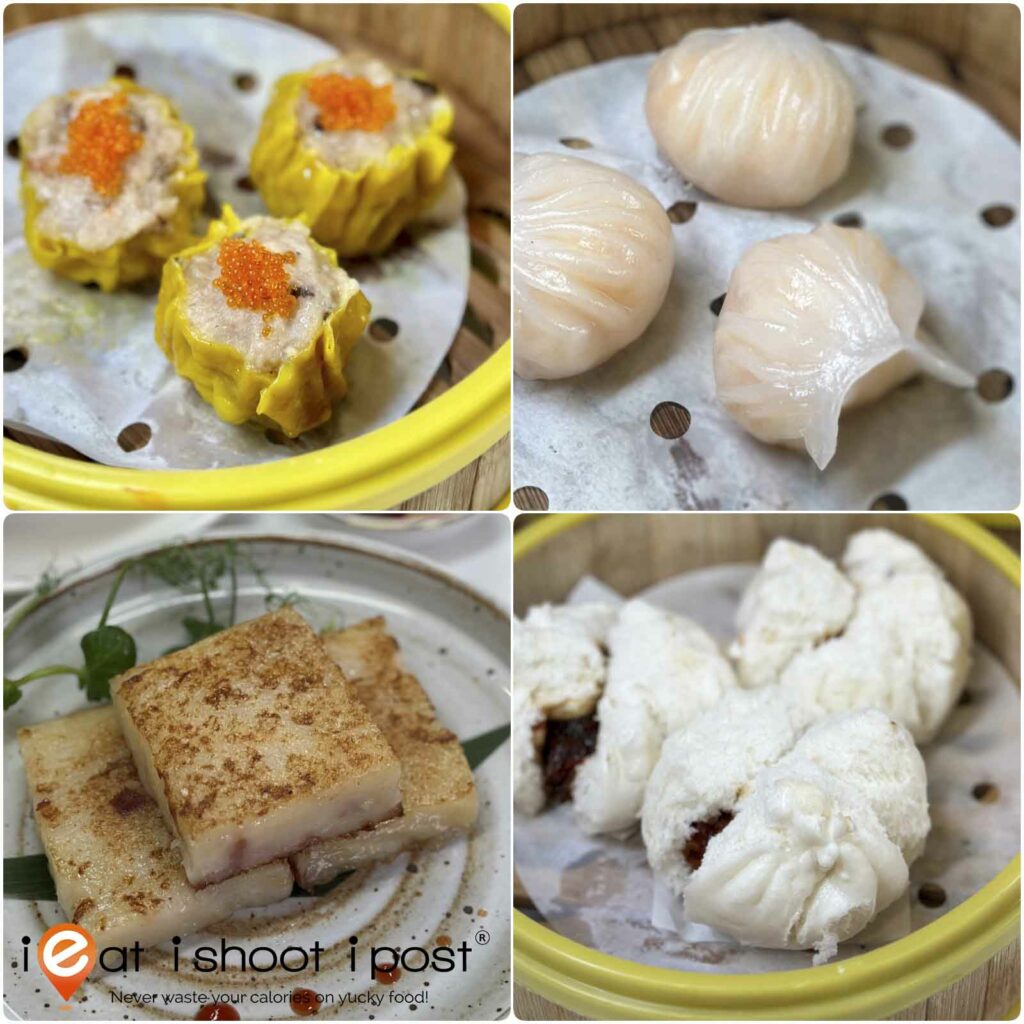 Chao Yue Xuan stands out as a specialty Dim Sum eatery, offering a delectable variety of Dim Sum, porridge, and noodles throughout the day. In this aspect, they are similar to establishments like Tim Ho Wan. However, Chao Yue Xuan's ambiance leans more towards a traditional Chinese Restaurant dining experience like what you might find in a hotel, rather than a more casual "Kitchen" style dining.
The two brothers shared that the shortage of manpower had led numerous Dim Sum establishments to resort to outsourcing some of their items which are made by machine. However, they wanted to preserve the art of handmade Dim Sum which compelled them to open their first restaurant at Yishun Junction 9 during the pandemic. Despite the challenging situation, their concept was an instant success which prompted an invitation from Capitol Kempinski to establish a presence in a more central location with a more spacious and elegant setting.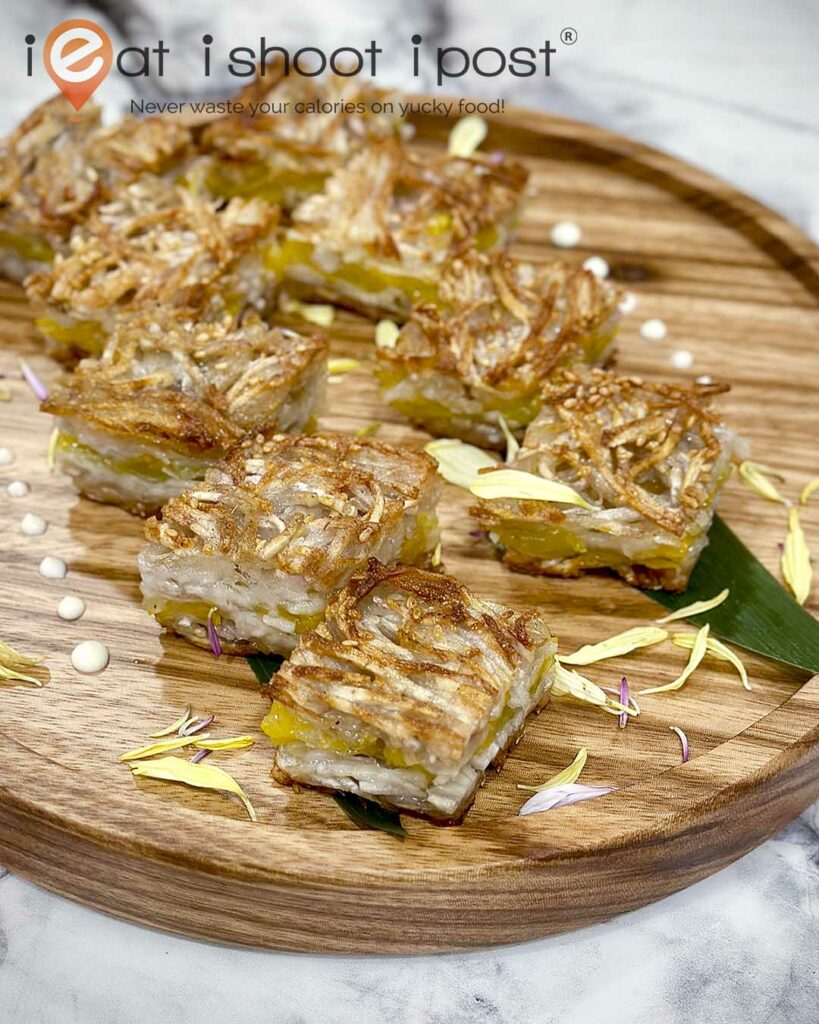 We held our Mid-Week Makan session at Chao Yue Xuan recently and our kakis all felt that the standard of dim sum was very good. There were a few items that stood out, like the Pumpkin Yam Cake which was very nicely done. The shredded yam had a lovely crisp crust and the sweet pumpkin gave it a very nice contrast in texture and flavour. 4.25/5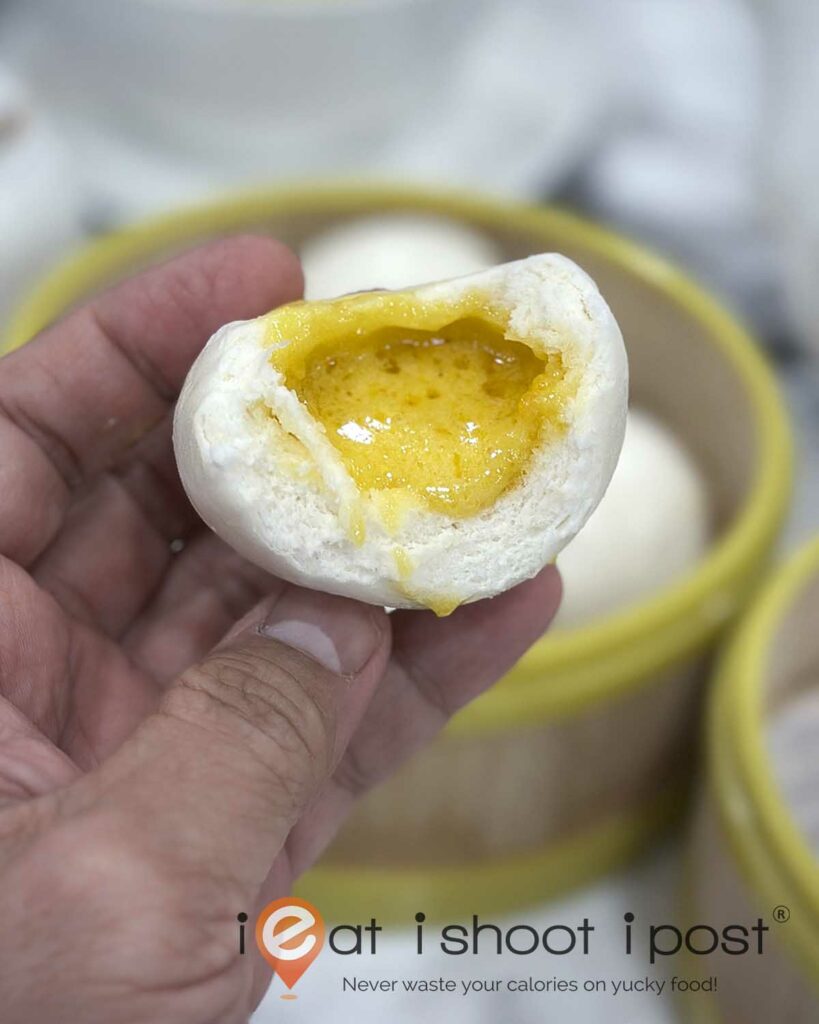 Their Liu Sar Bao (salted egg custard) is very good and probably amongst the best that I have come across so far. To be sure, there are many places that do make a decent Liu Sar Bao these days, but the ones at Chao Yue Xuan still stood out for me. The texture of the bao skin was nice and fluffy while the salted egg custard was molten. But the real key is that the skin did not absorb too much of the molten egg custard such that it became soggy, and that is where the skills of an expert Dim Sum chef lie. 4.5/5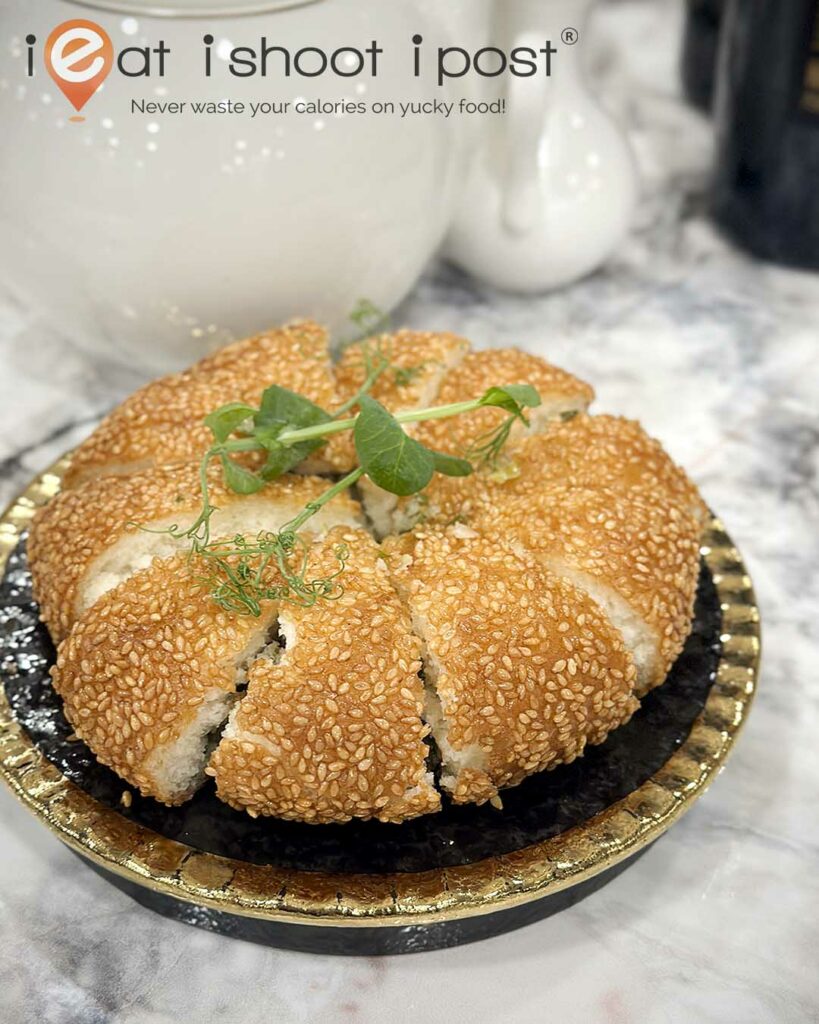 The Sesame Scallion "Crepe" is very good. This is something less commonly found at other places and it is done very well. Instead of a flatbread, the dough is fluffy and more like a bun with a lovely crispy sesame-coated crust. The scallion filling is moist and flavourful and tastes fresh. 4.25/5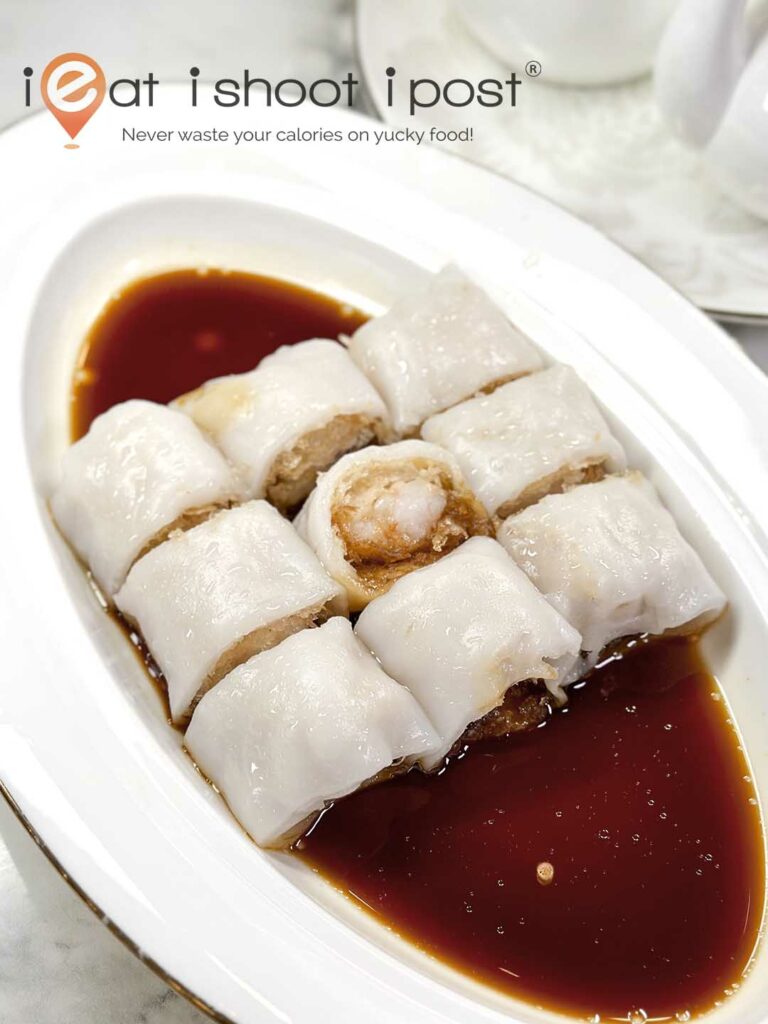 Another item that I will order again is their Crispy Prawn Cheong Fun. Instead of the usual Zha Leong, Chef Vanness upped the game by replacing it with fried prawn fritters which gives the rolls a nice crunch. A nice departure from the usual prawn cheong fun. 4.25/5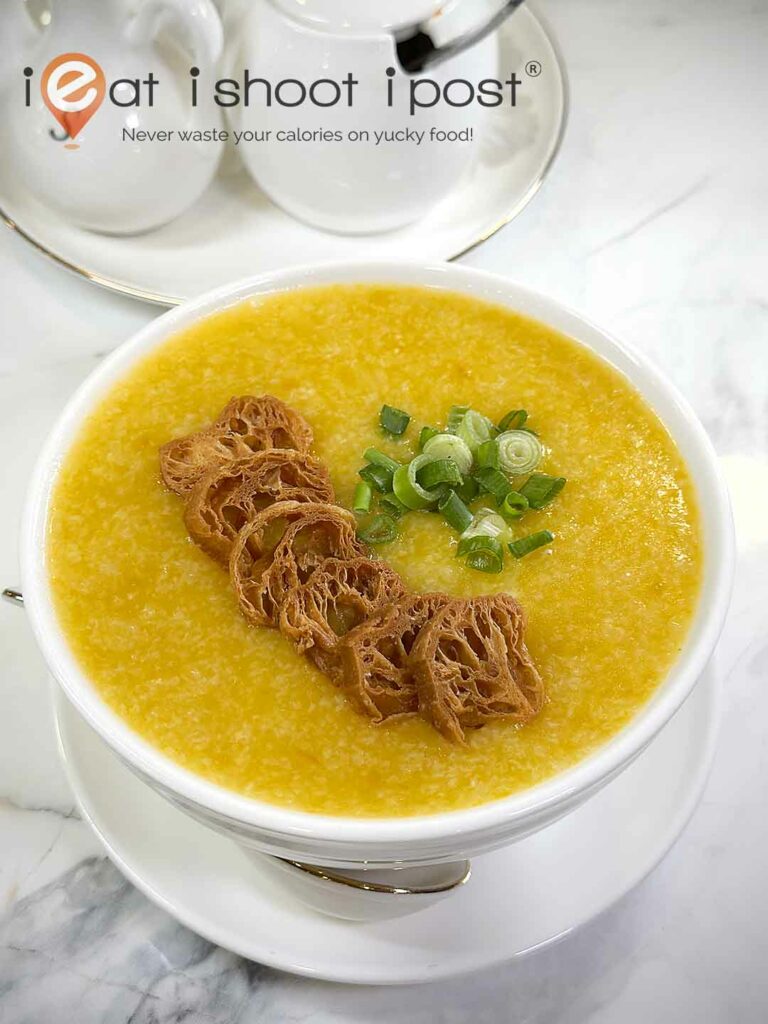 If you are looking for a quick lunch, they have a selection of porridge and noodle dishes which is where Chef Sean's expertise lies. The porridge is smooth and there is a nice rice fragrance and sweetness coming from the pumpkin. The handmade prawn balls were slightly doughy and didn't quite have the lively bouncy texture though. 4/5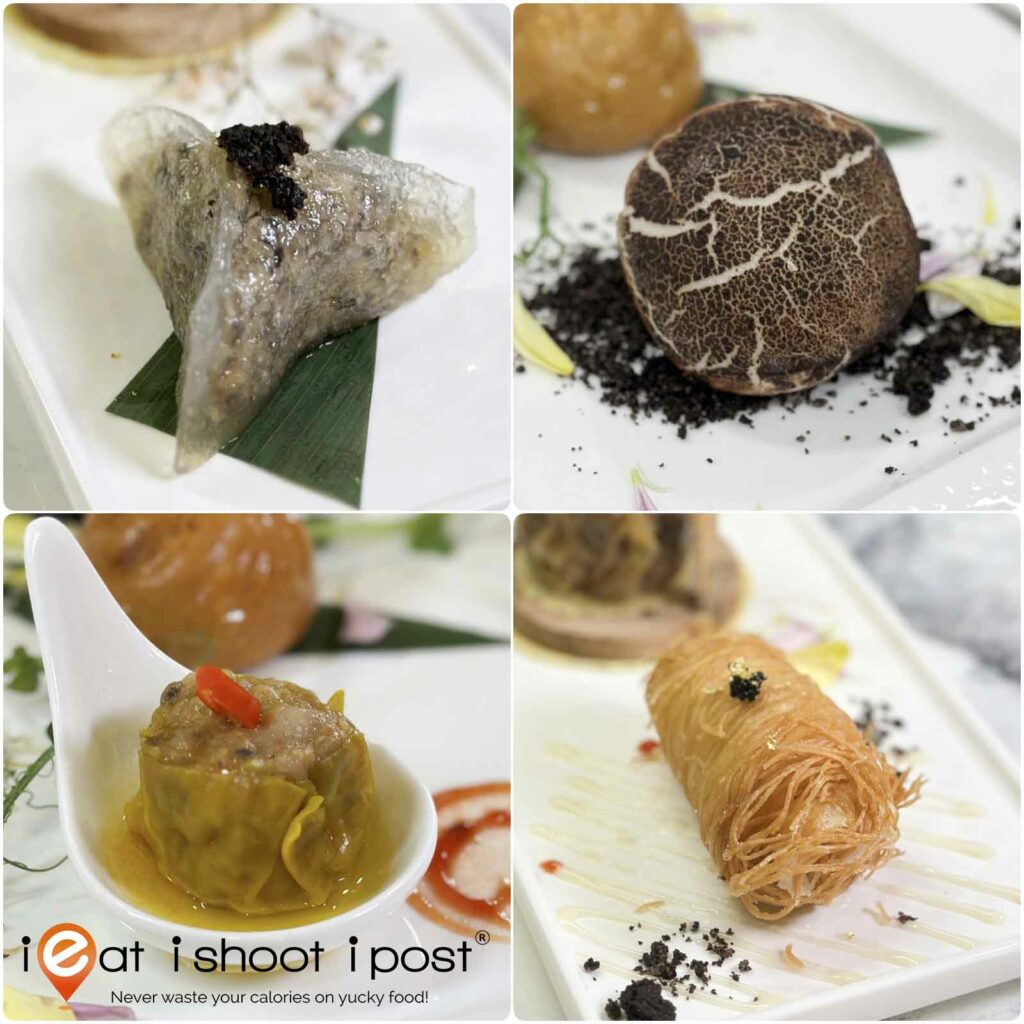 With the relocation to Capitol Kempinski, Chef Vanness has introduced a few new creations. Of those we tried, the Mixed Mushroom and Truffle Dumpling is something we'd order again. This is a fusion of mushrooms and truffles wrapped in a transparent chewy skin. 4/5

Unfortunately, I am not a fan of their Mushroom Bun. It certainly looked very interesting but tastewise, I found the meat filling a little dry, a case of "nice to look at but not nice to eat" 3.5/5. There's also a Chilli Crab Siu Mai and Black Pepper Crab Bun which I think still needs a lot more work if they are to become Dim Sum classics. The problem lies in expectations because when you label something "Chilli Crab" or "Black Pepper Crab" there is a certain level of expectation that it should taste a certain way and when it falls short, it is disconcerting. 3/5
In keeping with the general trend, the baskets are now priced around $7-$8 for the normal Dim Sum and slightly more for the special ones. They are still slightly cheaper than the ones at the hotels and Chinese restaurants but it's a significant increase from when they were at Yishun Junction when they were priced at $4-5. Given the shortage of manpower and increase in rental, I guess it is something that has to be accepted. In addition, even though they appear like a proper Chinese Restaurant, they don't serve big-ticket items like live seafood, so think their pricing strategy can pose a real challenge.
Conclusion
This is an all-day Dim Sum restaurant run by two local chef brothers focussing on handmade Dim Sum, congee, and noodles. It is certainly a good place to consider if you are looking for a nice comfortable place to enjoy Dim Sum made with passion. The overall quality of the Dim Sum is very good and they have some unique creations that make them stand out although some of their new fusion items still need a bit of tweaking to turn them into Dim Sum classics.
Disclosure
Our first visit was a media tasting where the meal was hosted. We made a second visit where we paid for our food as part of our Mid Week Makan session.