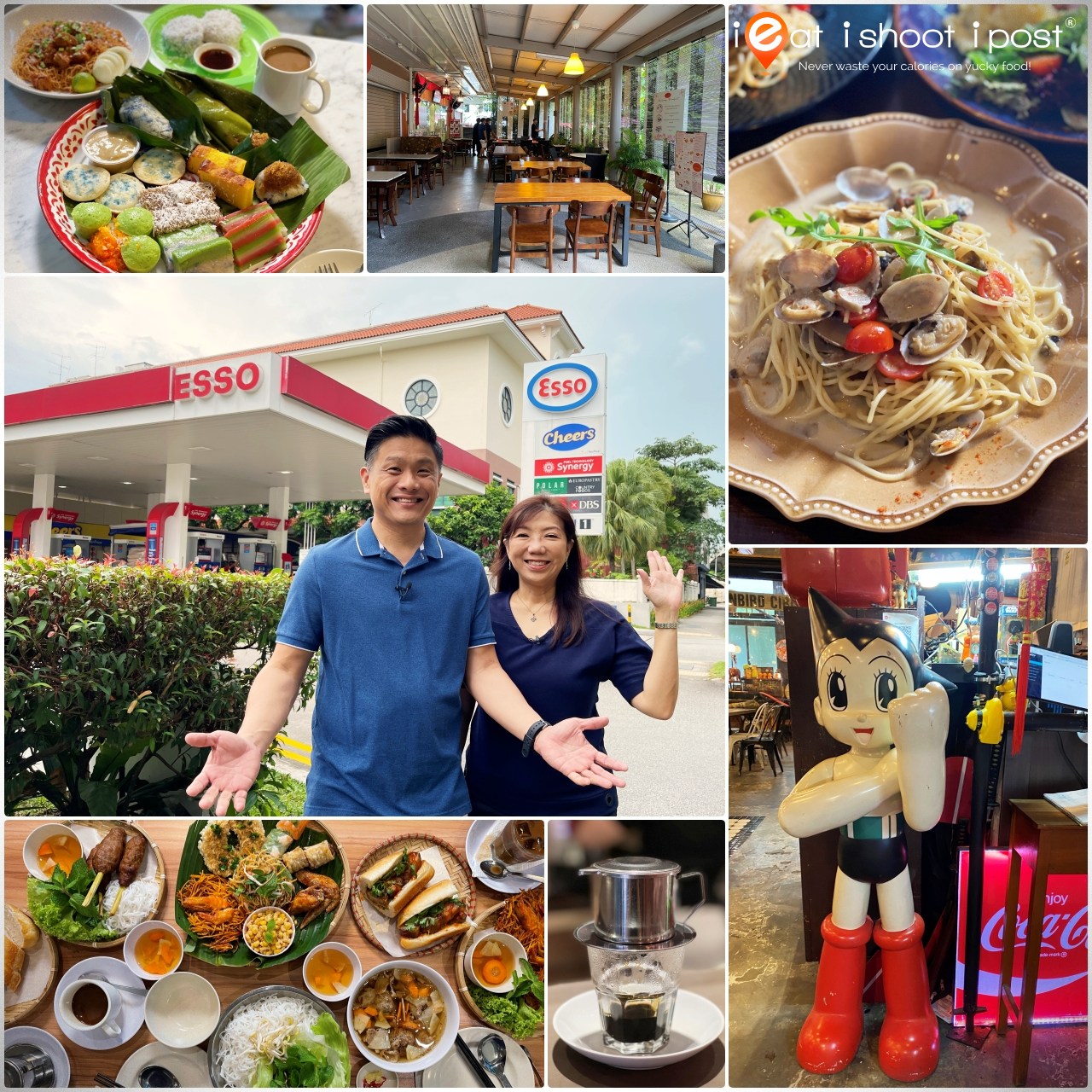 There has been an explosion in the number of boutique cafes in Singapore in the last decade, so we set ourselves the task of discovering the best places where you go for a nice cup of coffee and something to eat.
We are using the term cafe quite loosely. We are not talking about places that specialize in roasting coffee beans and pulling their espresso through shiny thousand-dollar machines. Instead, we are looking for casual establishments that you can pop in for a hot drink and something to eat at any time of the day. These will include fancy espresso places as well as eateries which brews coffee with a sock or a Coffee dripper.
Most importantly, there must be a compelling reason for you to make a special trip to visit, be it for its food, the coffee or just because it's a place that's really cosy!
Our Journey Starts at Esso Telok Blangah
We started our journey at Esso Telok Blangah to fill up our car first. This station is a landmark of Telok Blangah, having served residents and commuters at this location for over 50 years! Keep a lookout for this station when you're in the South to fuel up your car, do some banking and buy your daily essentials! Remember to tap into the Esso App to find out if you can save some money on fuel or get discounts on in-store items! We managed to redeem $4 off $60 worth of petrol and earn Smiles reward points at the same time.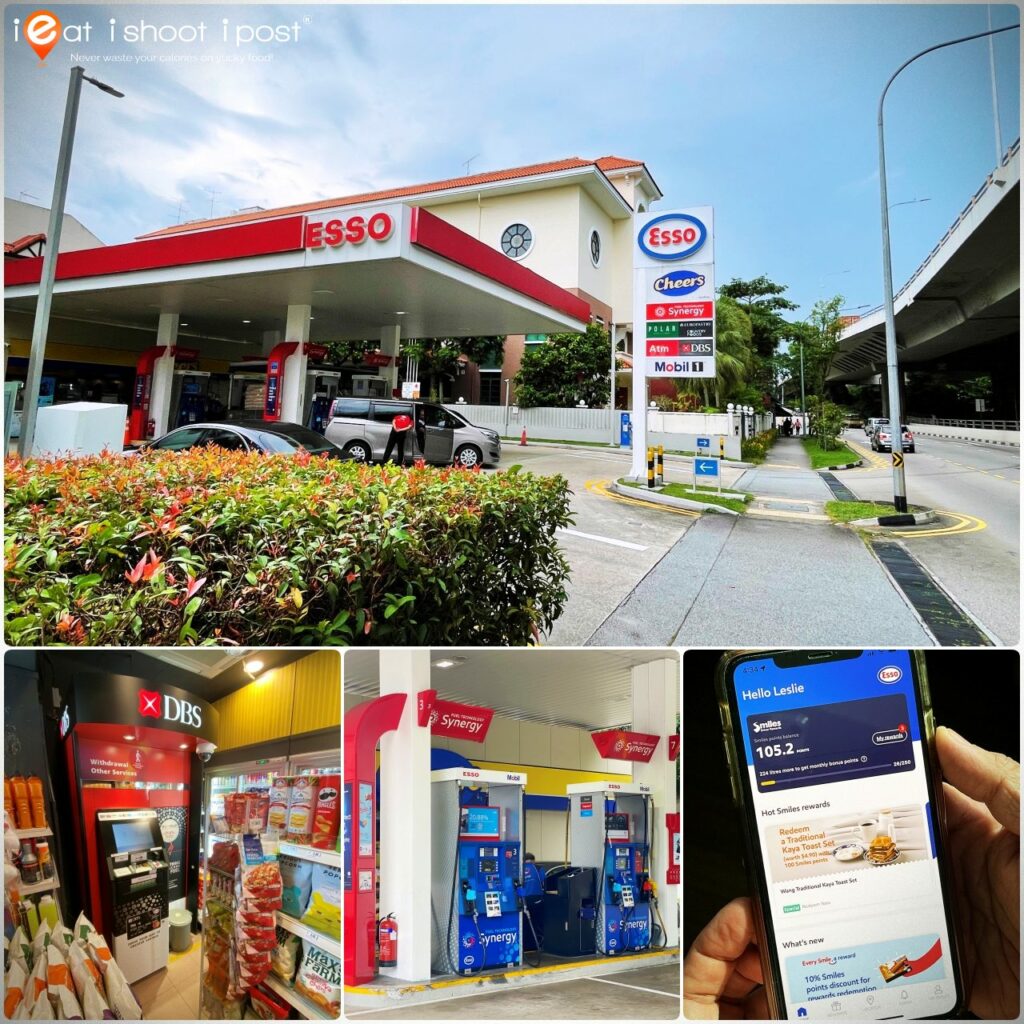 Esso Telok Blangah
396 Telok Blangah Rd, Singapore 098837
Daily: 24 hours
Tel: 6271 2705
Old Habits Boutique and Cafe : Nostalgic Cafe
For our first stop, we headed to SAFRA Mount Faber where we discovered a cafe with a treasure trove of antiques that will transport you back to a time when bus conductors were still around. There are many cafes trying to play the nostalgia card, but Old Habits is the real deal, a bone fide antique shop that also serves food.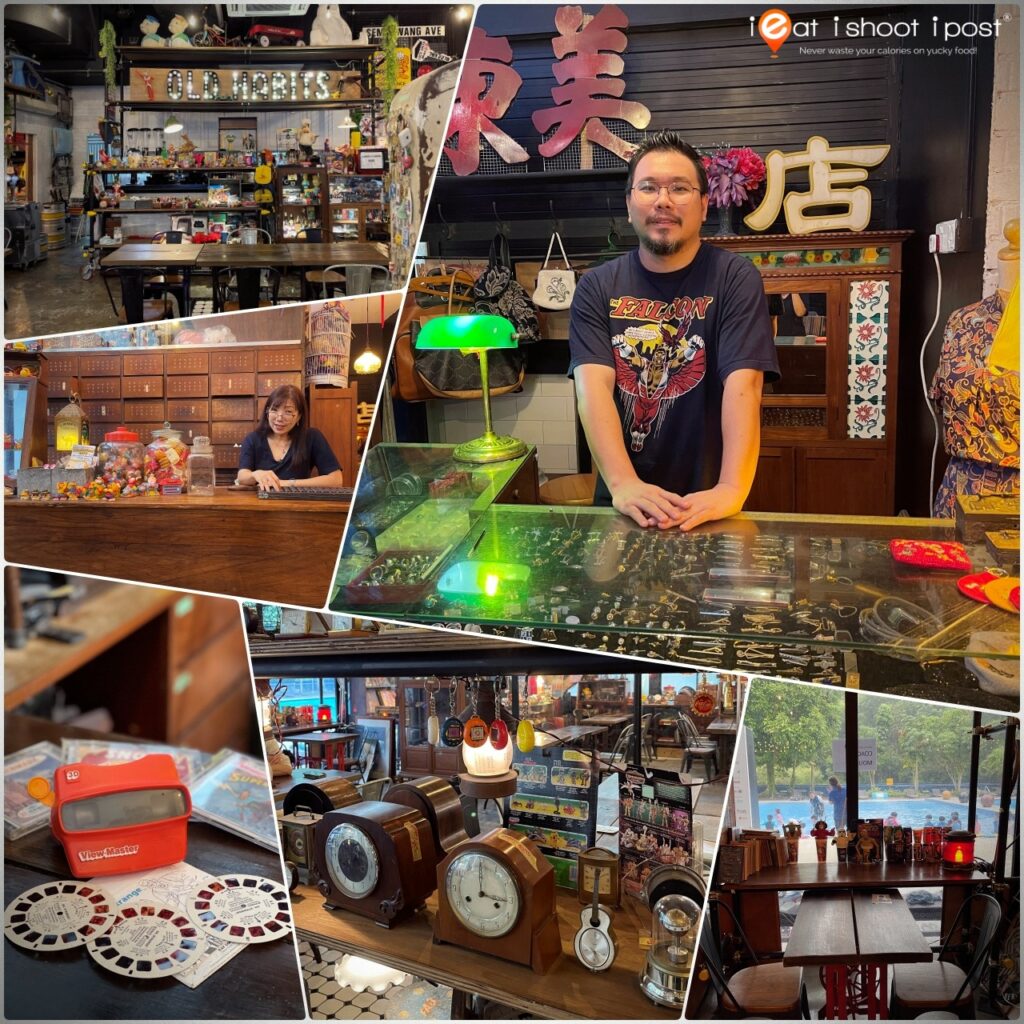 Donovan, the owner, started off his collection with a single mechanical clock which quickly became a collection of antique clocks. Then he got into view masters and soon there was not enough space at home for all his Knick-knacks. He had initially wanted to open an antique shop but realised that it was not feasible in Singapore and thus the hybrid cafe-antique shop was born.
This is the type of cafe which you go to trigger that feeling of nostalgia. There are so many things that would make you feel all fuzzy inside. From coin phones to metal robot toys to polyvinyl records and, of course view masters. All of the items in this cafe are for sale — at the right offer price.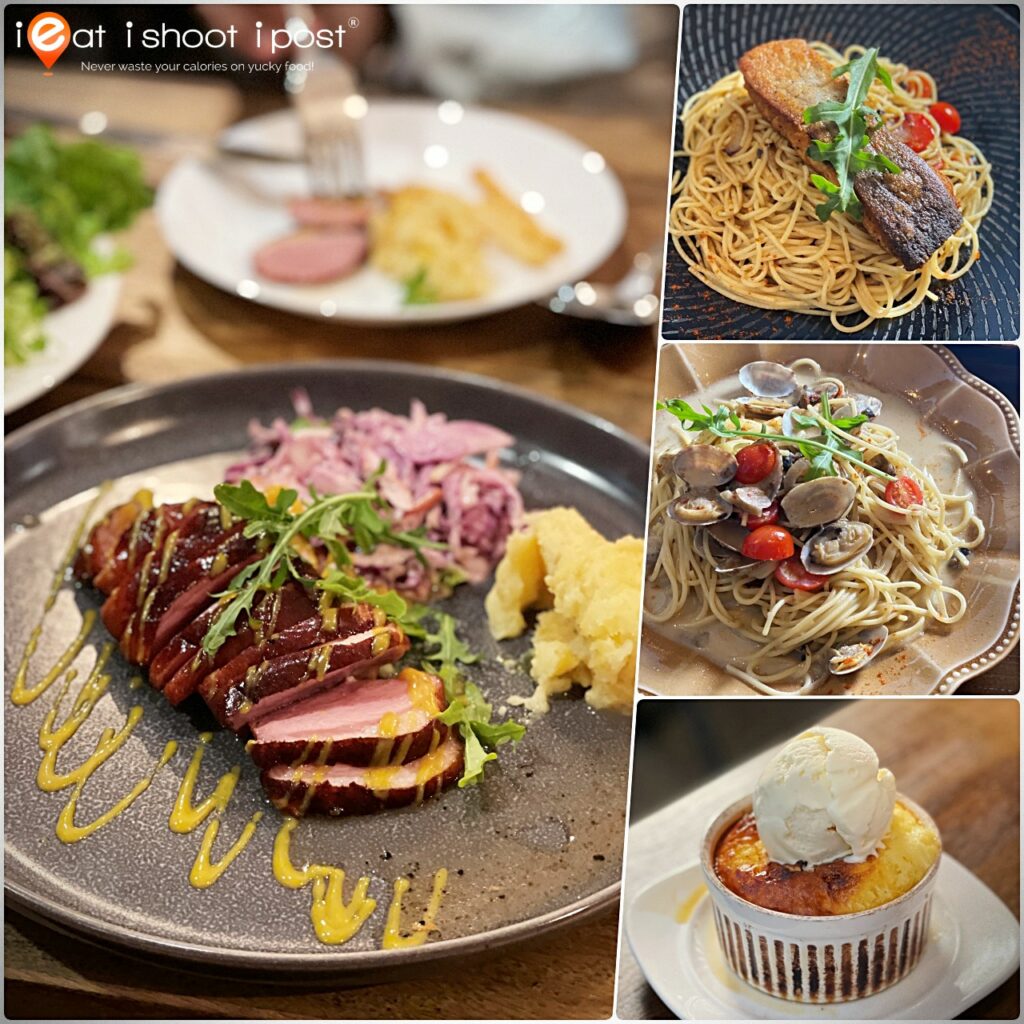 They serve Western meals here, so expect to get a platter with meat and two veg, as well as pastas and sandwiches. What was really good was the Smoked Duck served with housemade mash as well as the Clam Vongole which has that smokey wok hei flavour the first time we had it. Unfortunately, the wok hei was missing during the time of the filming, possibly because we left it for a bit too long before eating it. They also have a Coconut Kueh Pouffle which is a cross between a bread pudding and a souffle which goes well with a cup of coffee.
Old Habits Boutique and Cafe
2 Telok Blangah Way, #01-04 Next to the Swimming Pool, SAFRA Mt Faber, Singapore 098803
11am – 9pm Daily, Tel: 8864 3343
Closed: Mondays

Uncle Ho's Tuckshop : Industrial Vietnamese Cafe
Also within a 5-10min drive from Esso Telok Blangah is Uncle Ho's Tuckshop which I had blogged about previously. I come here specially for their Bun Cha Hanoi and baguettes. Even though the place is called a "Tuckshop", it still qualifies as an establishment for our cafe trail since you can order a cup of Vietnamese drip coffee and some food throughout the day. In case, you are wondering, Uncle Ho is not the owner of the shop but refers to Ho Chih Minh, the Vietnamese revolutionary and statesman who defeated the French Union in 1954 and founded communist North Vietnam.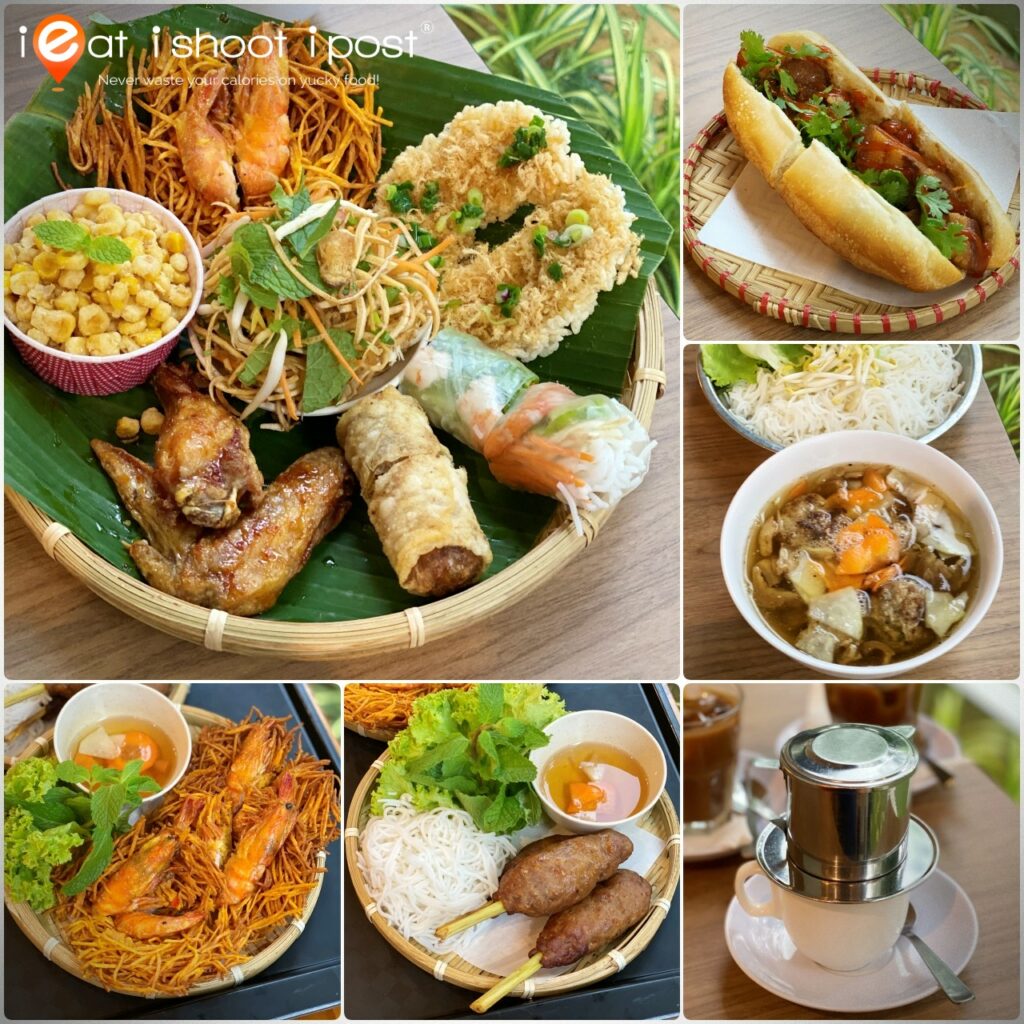 Janet, the owner, is really passionate about her food. So passionate, that she insists on baking her own baguettes as she could find a supplier who can make it the way she likes. She also imports a lot of ingredients by herself in order to get the quality she wants. There are many dishes which we can recommend here besides the Bun Cha Hanoi and Bahn Mi; like the Banana Flower Salad, Sweet Potato Prawn Cakes and Housemade Rice Cakes. On your first visit, you might like to consider their Hi-Tea set ($18) which has a selection of all their popular small bites and is available from 3 pm onwards on weekdays only.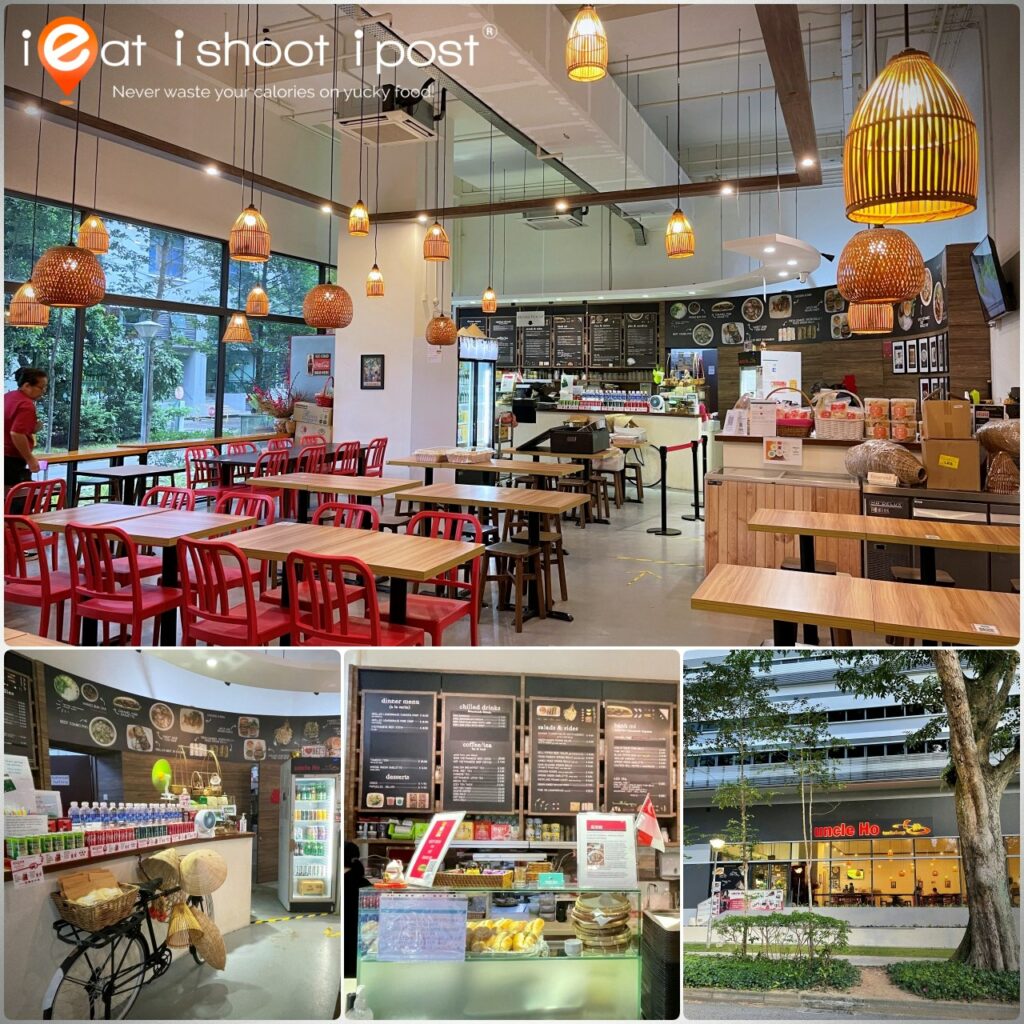 Uncle Ho's Tuckshop
100 Pasir Panjang Rd, #01-04, Old Behn Meyer Building, Singapore 118518
Daily 11am – 8:30pm, Tel: 9624 5761
Closed: Sunday
Makko Teck Neo : Heartland Nonya Cafe
Makko Teck Neo is a hidden gem! Tucked in a quiet corner of a sleepy HDB estate, this unassuming cafe makes all their Nonya kuehs daily and has quite a good selection of Peranakan dishes that would easily fill a Tok Panjang! (Long table).
Makko Teck Neo (ie Aunty Teck Neo) founded the cafe even before the TV series "Little Nonya" which launched the Nonya restaurant craze back in 2008. At the time, she had just been retrenched and started a small home business making pineapple tarts. Soon, the operation got so big that they opened Makko Teck Neo Pineapple tarts!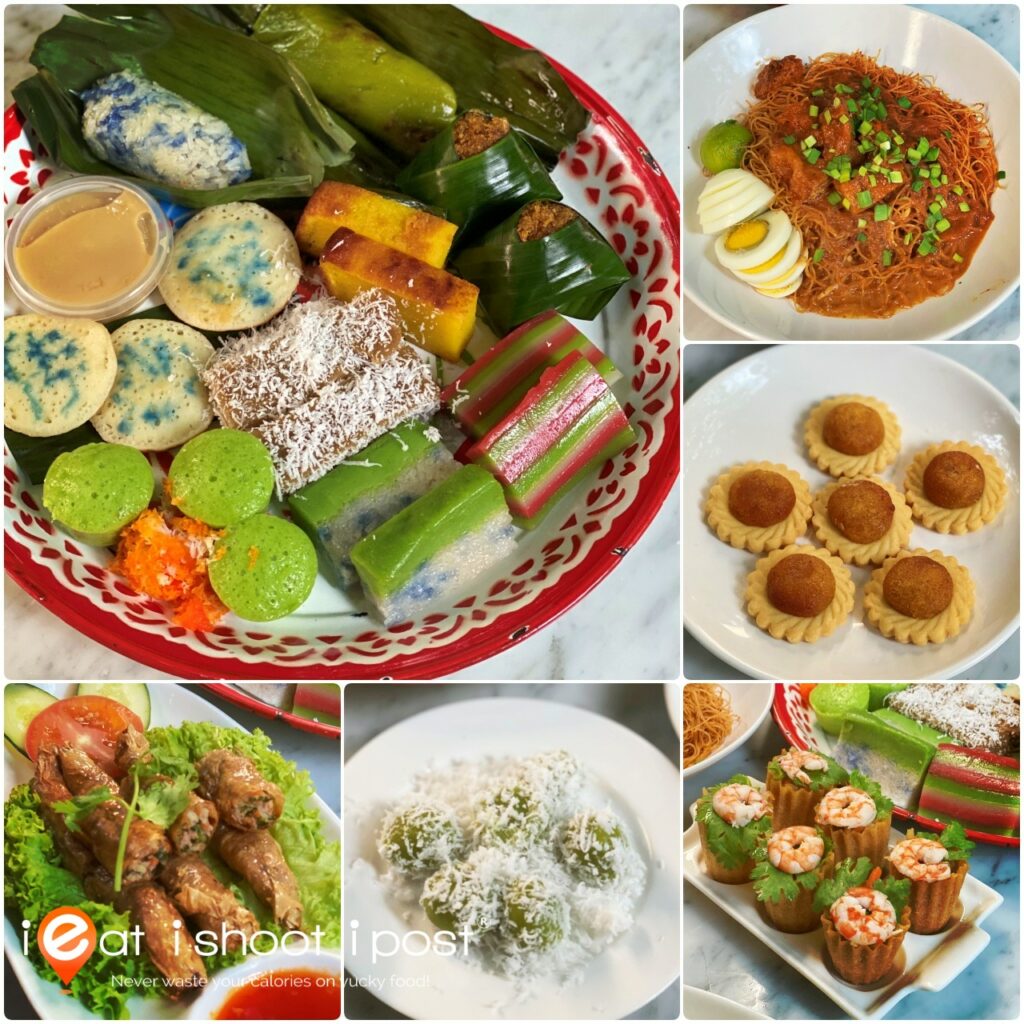 We really enjoyed their Dry Mee Siam ($6.50) which is a family recipe handed down for generations. Their Bak Kueh, which is essentially the coriander-infused meat filling of the Nonya zhang but wrapped in soft, chewy skin and steamed in banana leaf was quite a revelation. It has since become of my "must-eat" dishes when I visit! Other than that, they also make the Rempah Udang, the dish made famous by Little Nonya as well as a good range of other Nonya kuehs ($2.60 – $3 for two pcs/one pack)
They have an al fresco area outside the cafe which is cozy and there are long tables for families and smaller tables for more intimate conversations. Well worth a trip even if you are staying in the East!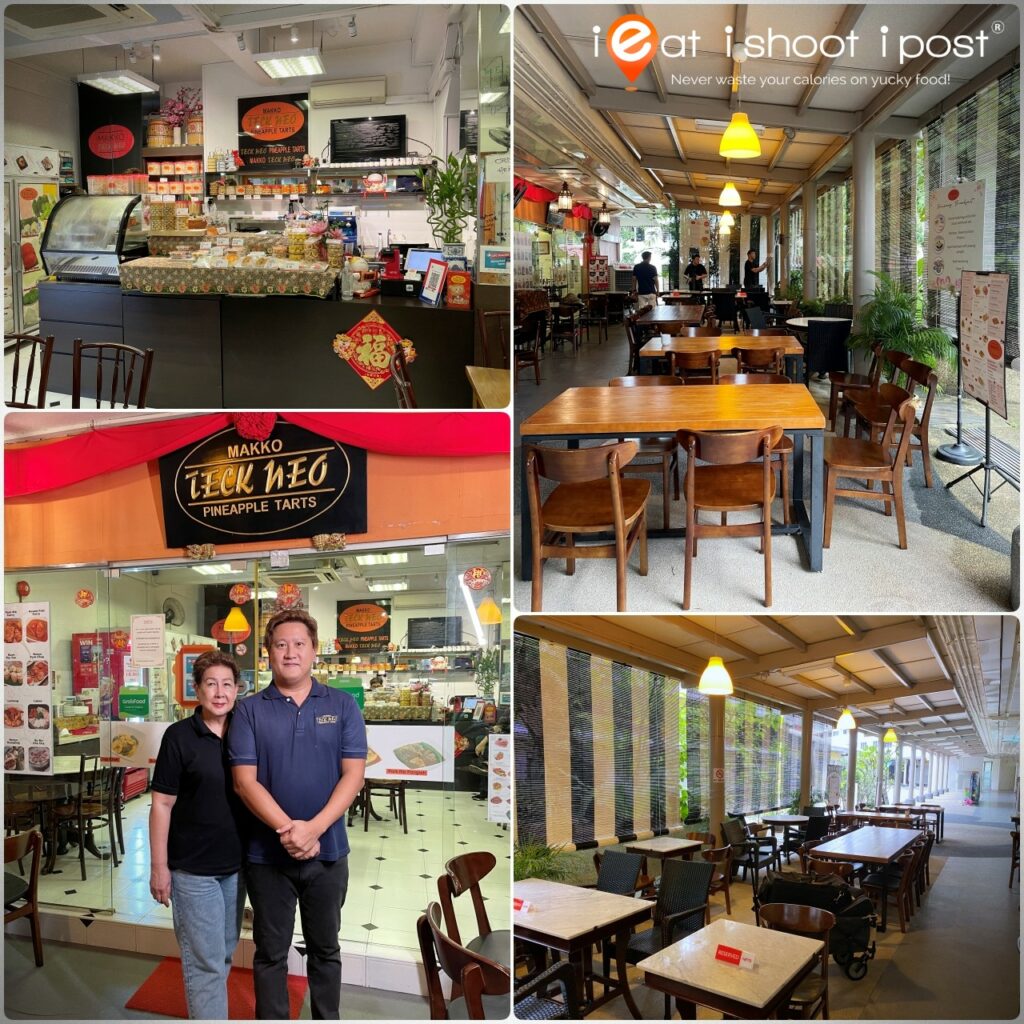 Makko Teck Neo
Blk 35 Telok Blangah Rise, #01-303, Singapore 090035
Daily 10am – 9pm
Tel: 6275 1330
https://www.teckneotarts.com/
On our next journey……
Our next trip around the South will be brought by you, our readers! We will be featuring three cafes around Bukit Merah Esso Station that are suggested by netizens! If you like to recommend where we should be going and stand a chance to win some Esso fuel vouchers too, head out to the Esso Facebook page and put in your recommendations by 29 Oct, 2022! Happy Eating!
This post is made possible by Esso Singapore