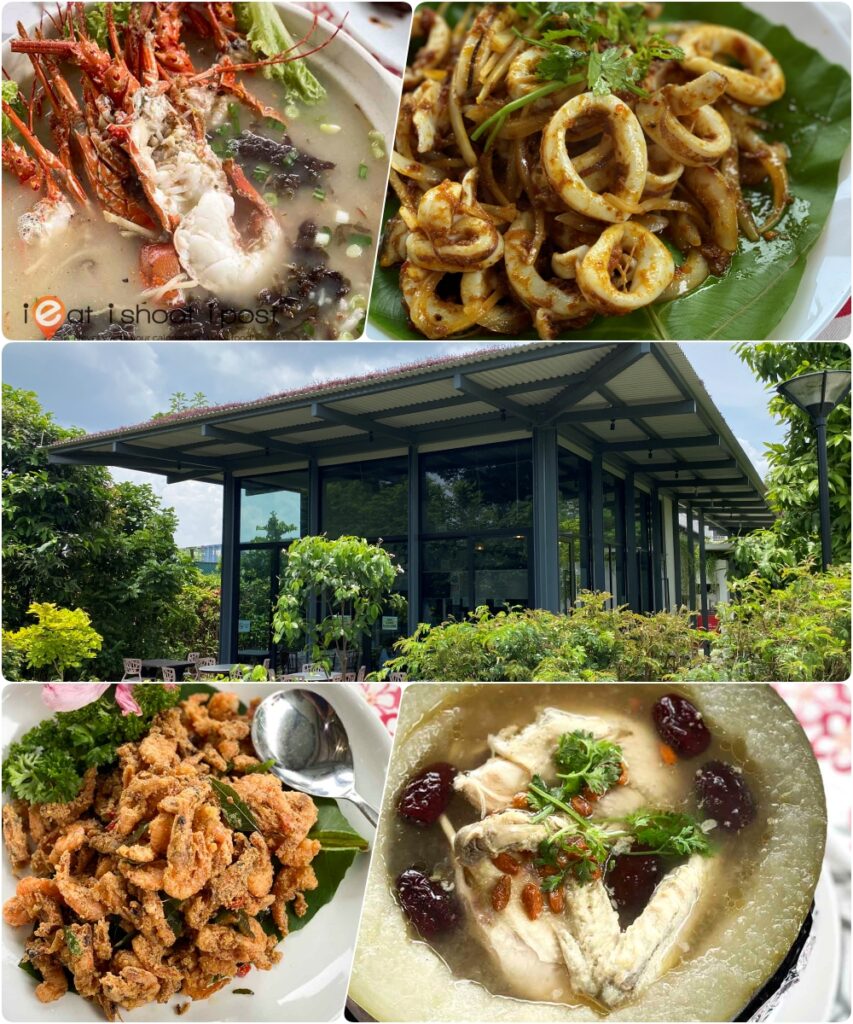 Zi Char In the Forest
Today I am going to tell you about a lonely little shack in Sembawang located in the midst of greenery which is perfect for a dinner party for up to 30 pax. The chef owner has been cooking Zi Char for over 3 decades and has a few old school recipes up his sleeves which is well worth checking out. The only caveat is that your guests will need to park about half a kilometre away and make their way to the shack on foot!
Interested?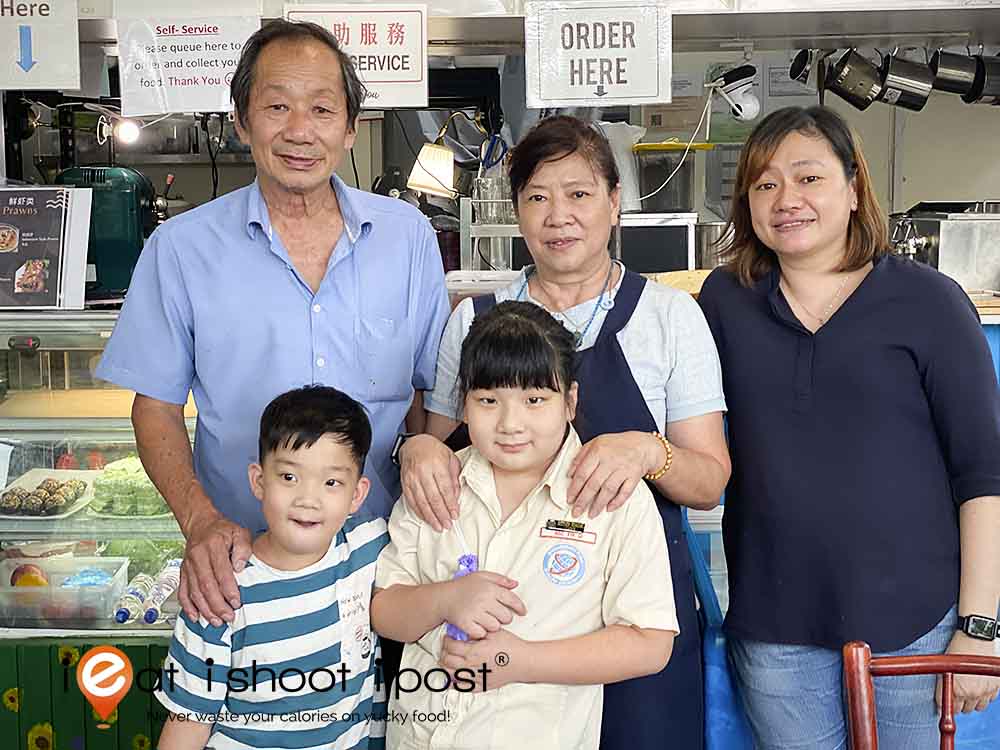 History of Sembawang Eating House
The place is run by Mr Neo Ker Huat, 66, and his wife Mdm Seah Siew Eng who started Sembawang Eating House at 1036 Sembawang Road in 1997. They moved several times, including some time at Bottle Tree Park in 2004 and the Marina Barrage in 2014 before finally settling down at their current place at the Sembawang Hotspring Park in 2020.
Mr Neo had been in the construction industry and was involved in construction of the restaurant in the now defunct Sembawang Fishing Pond. After the construction of the restaurant, he continued to be involved in the running of the place which is where he started picking up his Zi Char skills.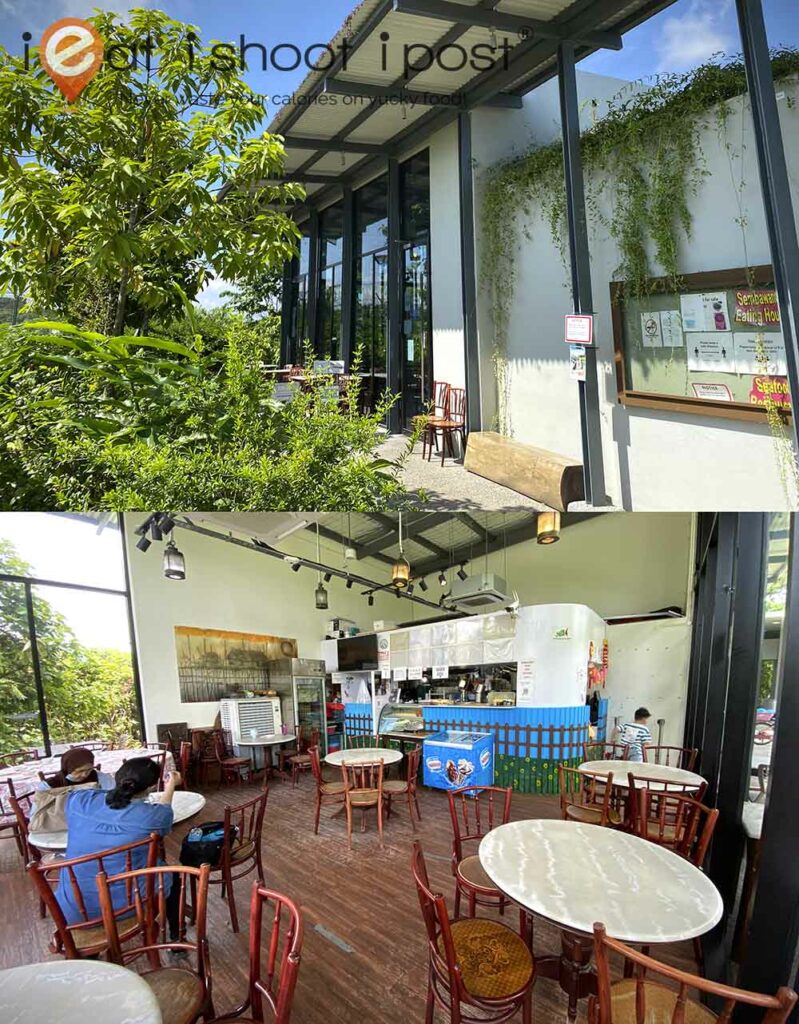 Ulu Chef's Table Dining
We first discovered the place when we were researching for places to eat on our ulu roadtrip. During the day, the cafe serves up dishes like laksa, mee siam and other simple zi char dishes to cater mainly to the visitors of the hot spring. They are usually closed by 7.30pm. We got to know Uncle Neo a bit better after a few visits and was always impressed by his passion for food. He told us about some of the dishes which he used to make which he doesn't do now because of the location. We felt the place would be perfect as a place for "Chef's Table" concept due to its location in a nature park and so we suggested that he try seeing if there is a demand.
In a Nutshell
Sembawang Eating House is one of those rare eateries in Singapore which is located in an isolated spot that is surrounded by nature. It is the perfect spot for a nice dinner but they currently only really serve a lunch crowd. With the introduction of a special "Chef's Table" concept, Mr Neo can showcase some of his other signature recipes and also entertain guests later into the night. We feel it's a great spot for this purpose!
Review of Dishes
Must Try Dishes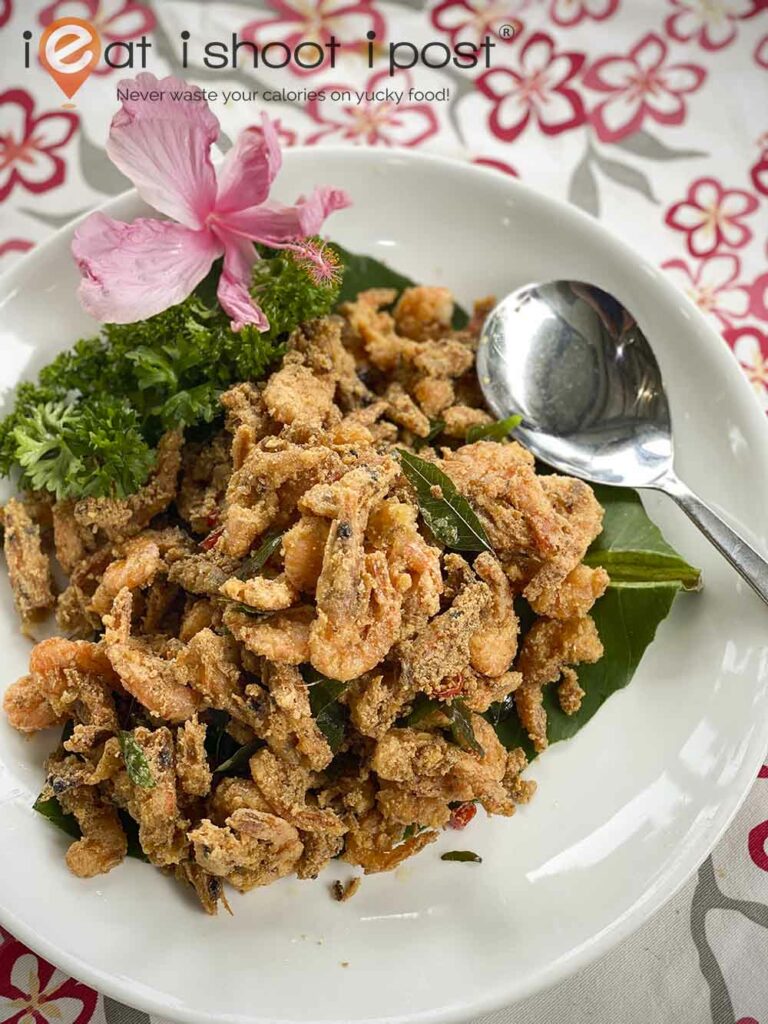 This dish prompted the idea of getting Mr Neo to do "Chef's Table" at Sembawang Eating House. We dropped by one day for his laksa and banana cake and he suddenly placed this dish on our table. He said he came across these baby black prawns at the market in the morning and bought some to cook this dish which he came up with decades ago. They are essentially prawns which have been battered, fried and then coated with butter and evaporated milk. It really felt like it could be the precursor to cereal prawns. Mr Neo said it was really popular years ago but no one makes it anymore!
The crispy prawns are super addictive and would be the perfect accompaniment for a movie and drinks! 4.5/5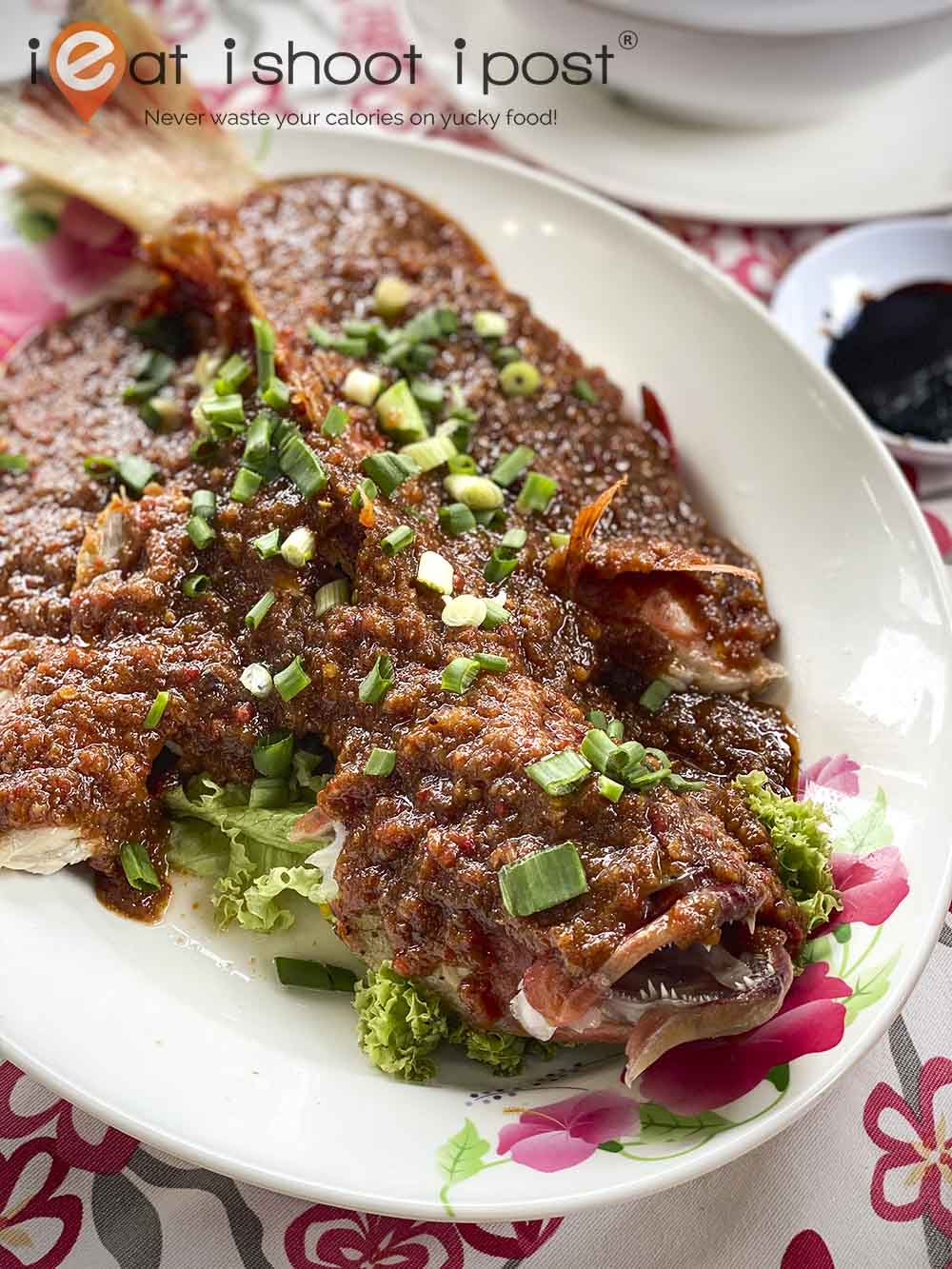 While Mr Neo is good with cooking, Mdm Seah is an expert with sauces. We were really impressed with the 7S sauce which was a cross between a sweet and sour and a Nonya Assam sauce. "7S" was something we coined when we first tasted the sauce. It stands for "Sembawang Special Sweet Sour Spicy Shiok Sauce. It is a perfectly balanced source which was perfect with the fish. Unfortunately, the fish was steamed just a tad too long or it would have been perfect! 4.25/5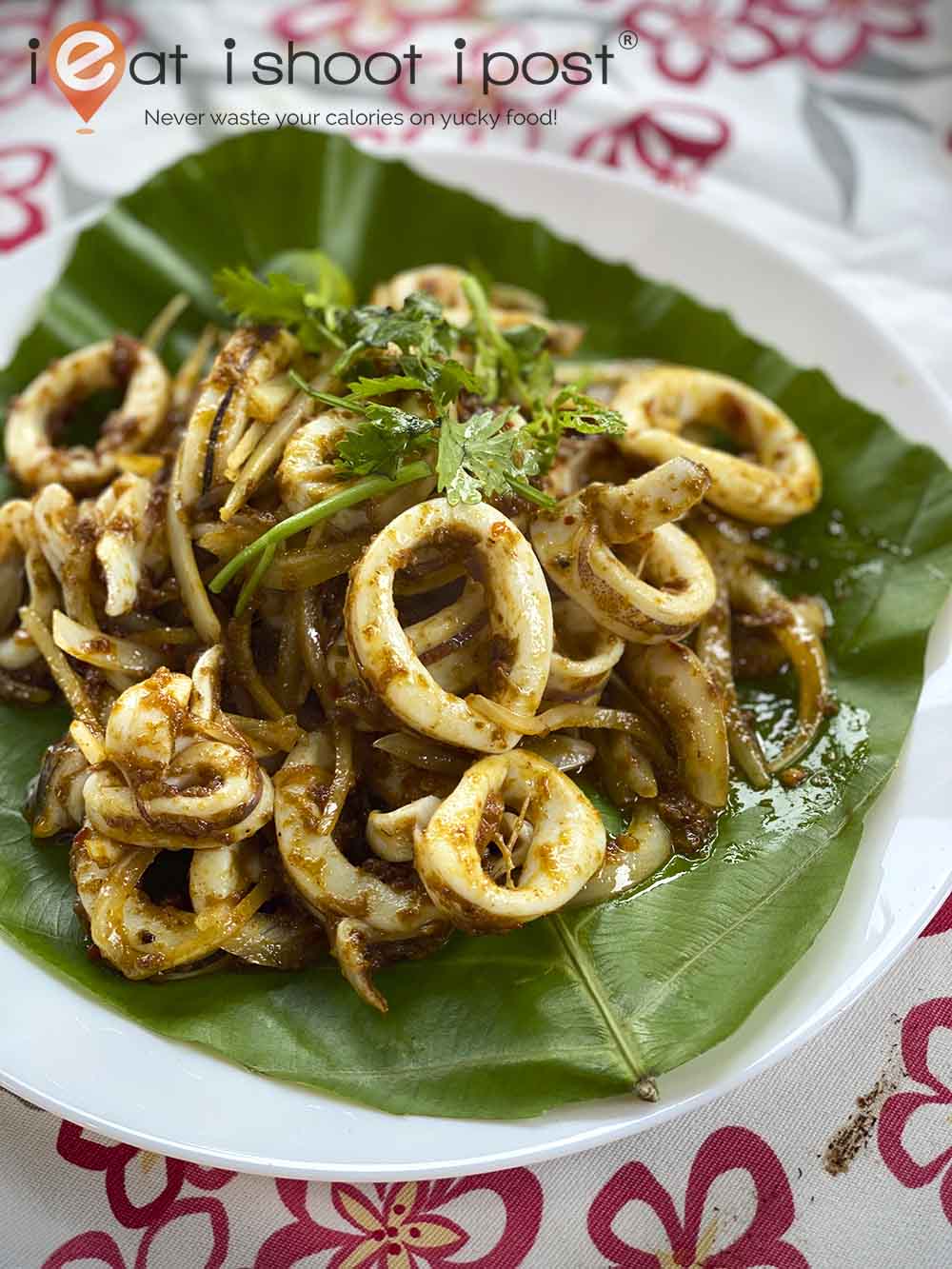 Their sambal is also very good and we enjoyed it with the fresh squid which was bought from the market in the morning. Again, very well-balanced and we liked the fact that it was not overly spicy. The sambal is also used for the stingray which is a regular item at the restaurant. 4.25/5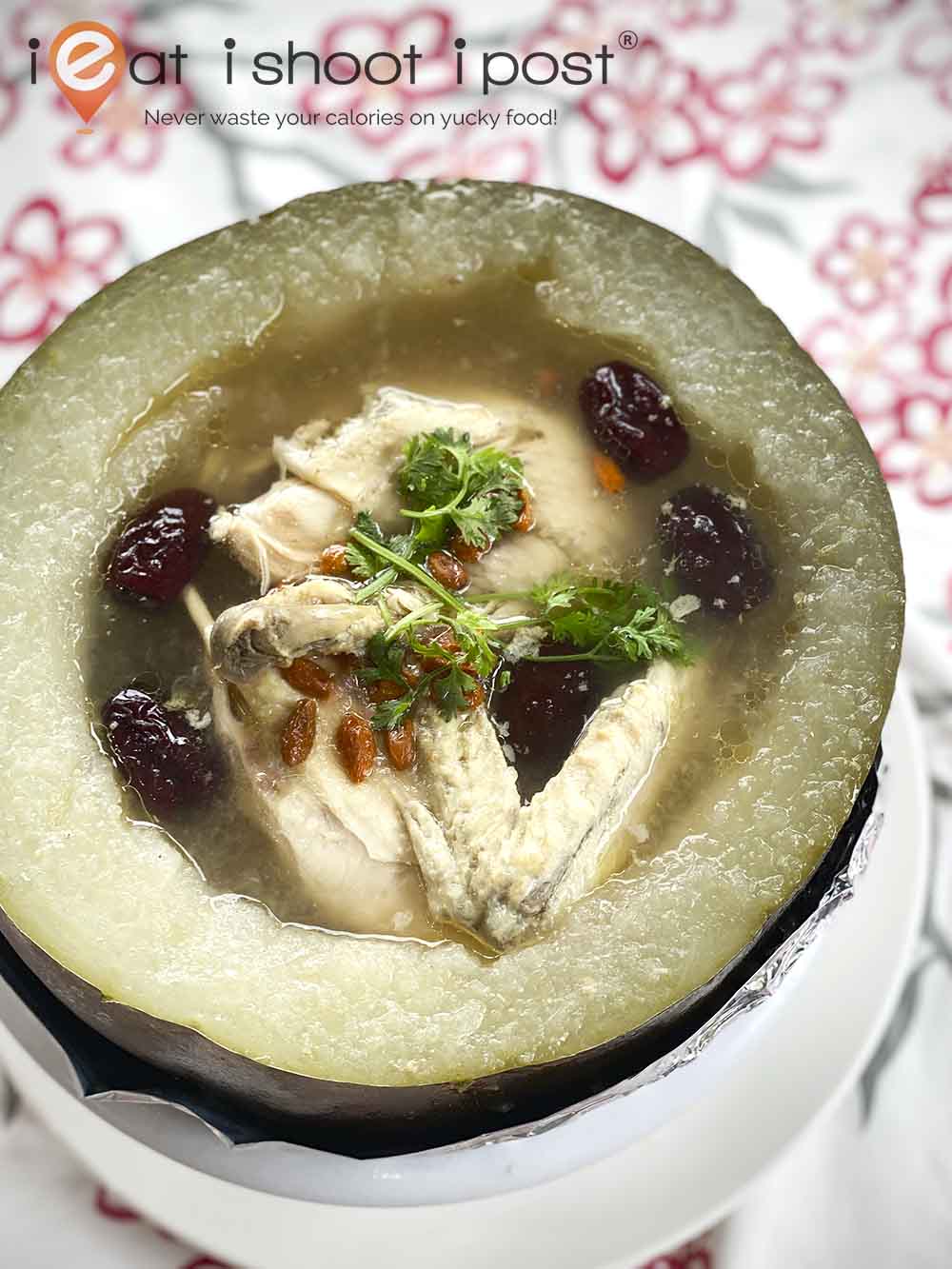 We really enjoyed the steamed winter melon soup! This is one dish that needs to be preordered. Mr Neo starts with a nice stock into which he adds the kampung chicken and herbs and then the whole melon is steamed for a few hours! I haven't had this for a while now and have forgotten how comforting it is! 4.25/5
Can Try Dishes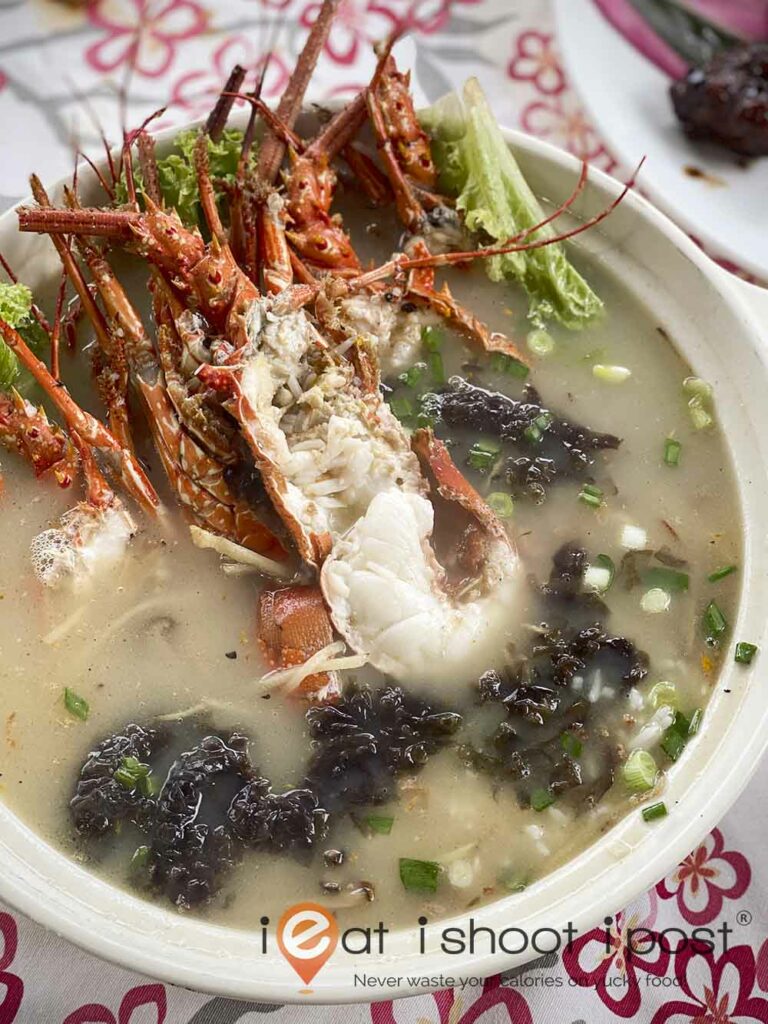 To me, the thought of lobster porridge is more enticing than the actual taste of it. I have always thought that the flavour could be intensified if the lobster shells were roasted first. But that is the nature of this particular dish. The sight of the lobsters in the bowl of broth is visually stunning and it is a dish that will undoubtedly impress. It is comfort food though, but expensive comfort food. 4/5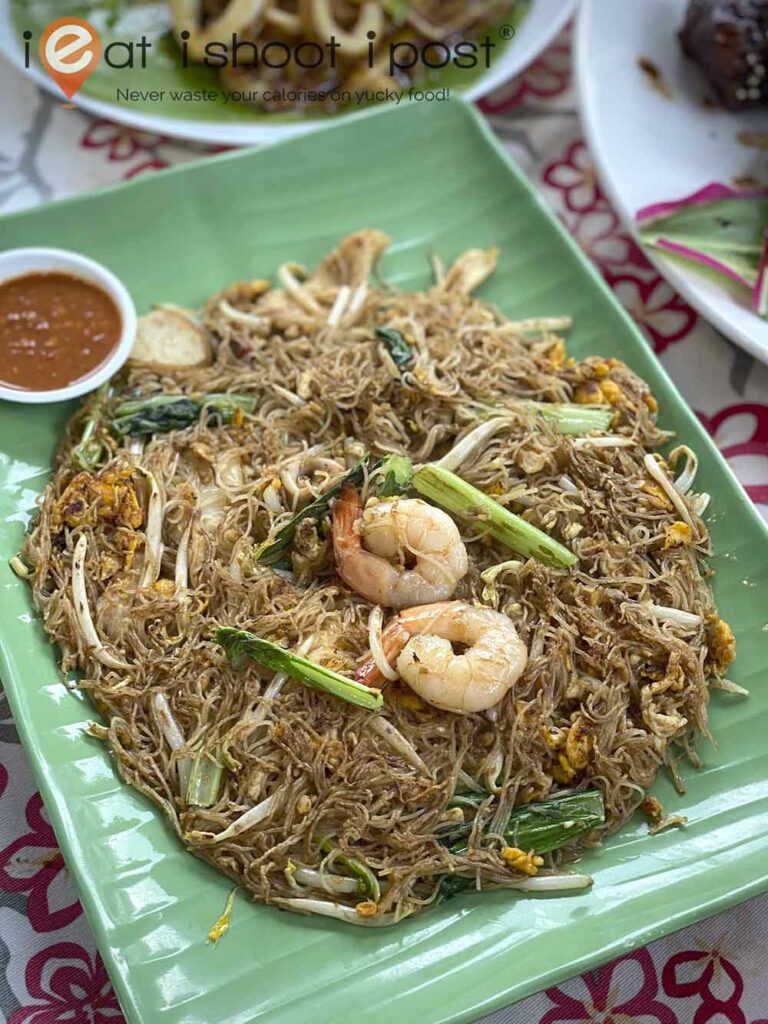 It might come as a surprise to you that Sembawang Eating House is a Halal certified eatery. All eateries in NParks are required to be. Actually, the lack of pork in the dishes isn't too obvious until you come to a dish like the chao tar beehoon where the pork lard does make a difference to the flavour of the dish. The beehoon is actually not bad, but for those of us who really enjoy this dish, the absence of pork lard is discernible. 4/5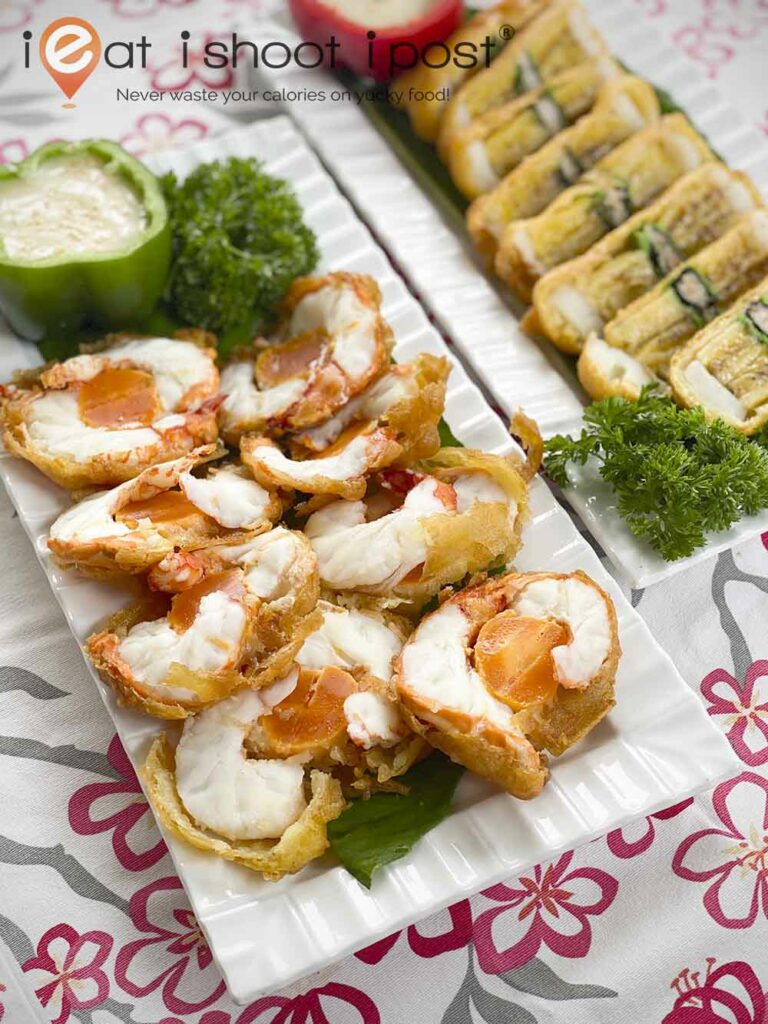 Their starter dishes of prawns and salted egg and banana seafood fritters are a very good way to start the meal. They use very good-sized prawns and the batter is crispy and not too oily. The combination of banana and seafood actually worked quite well! 4/5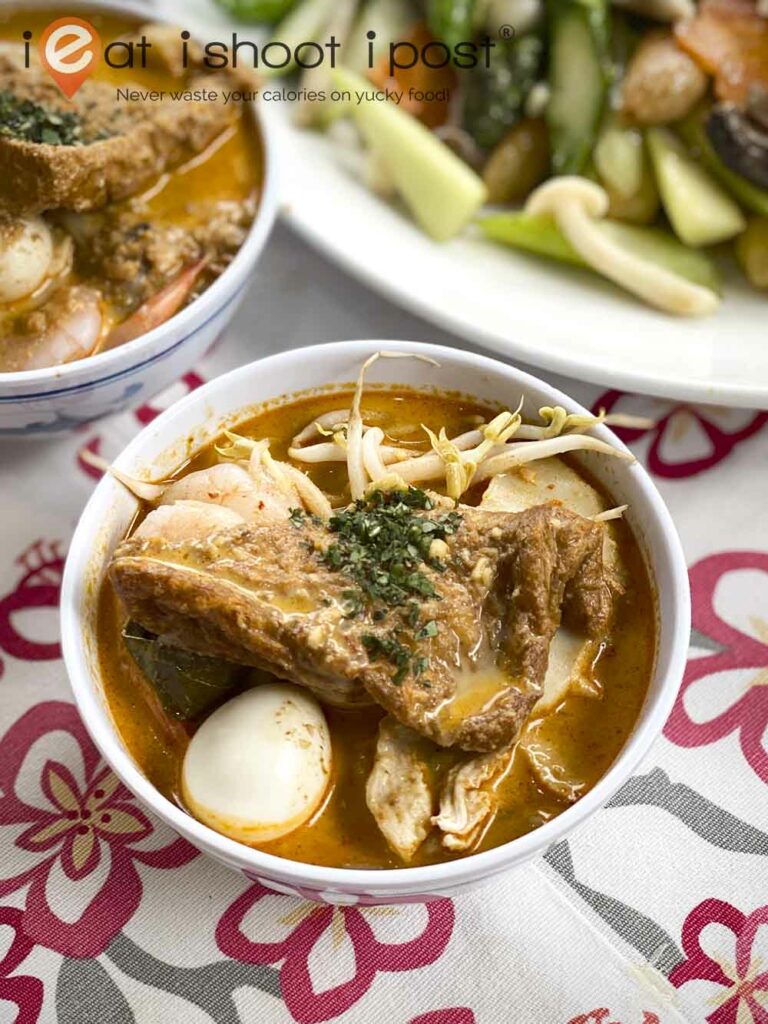 Their laksa is available as a standalone dish on weekends and is very good. I don't think it works so well in a multicourse meal though as it is a little filling. 4/5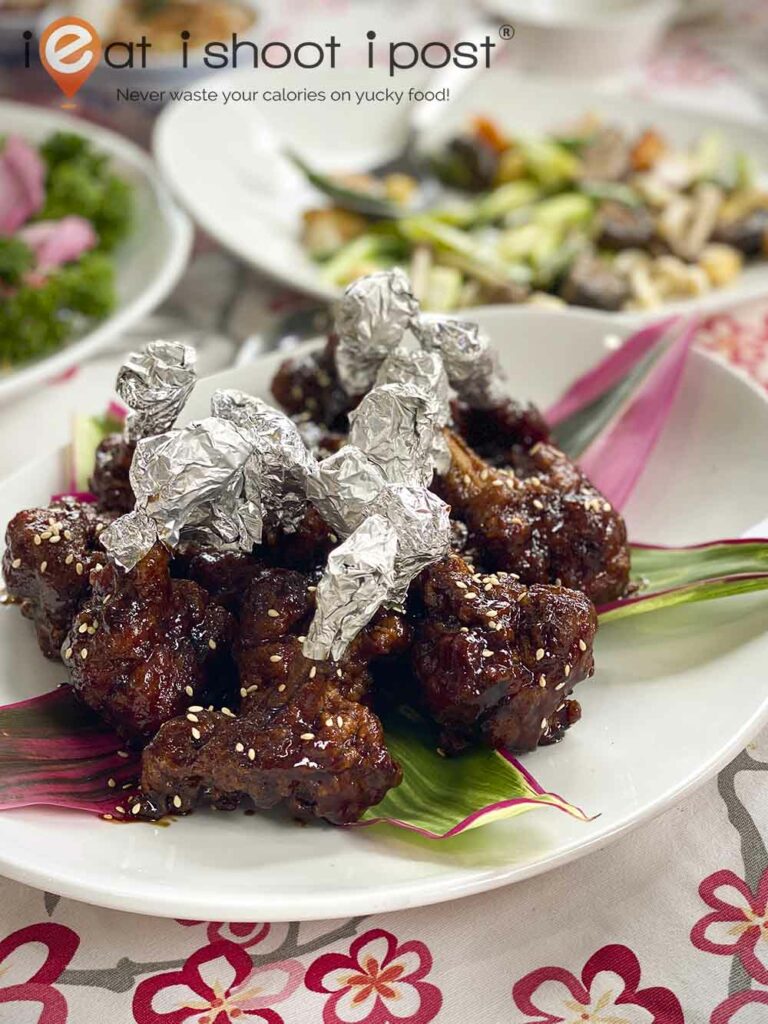 Being a Halal establishment, they offer coffee chicken lollipops instead of pork ribs. The drumlets are first Frenched to expose the bottom half of the bone, then battered and deep fried and covered with a sticky, sweet and slightly bitter coffee sauce made with homebrewed local coffee. The drummettes were a little dry but the coffee sauce was ok. 3.5/5
Try If You Must
We didn't quite understand this dish until Mr Neo explained to us that since they couldn't serve suckling pig, he came up with this as a substitute. I like the crisp chicken skin but felt the meat was a bit dry and the seasoning was not quite there. It is served with sweet black sauce which I felt didn't quite pair with it that well. 3/5
Chef's Table Dining
They are open for "Chef's Table" special menu in the evenings from 7.30pm. Please call the restaurant to make the necessary arrangements. Minimum 8 pax at $80 per head.