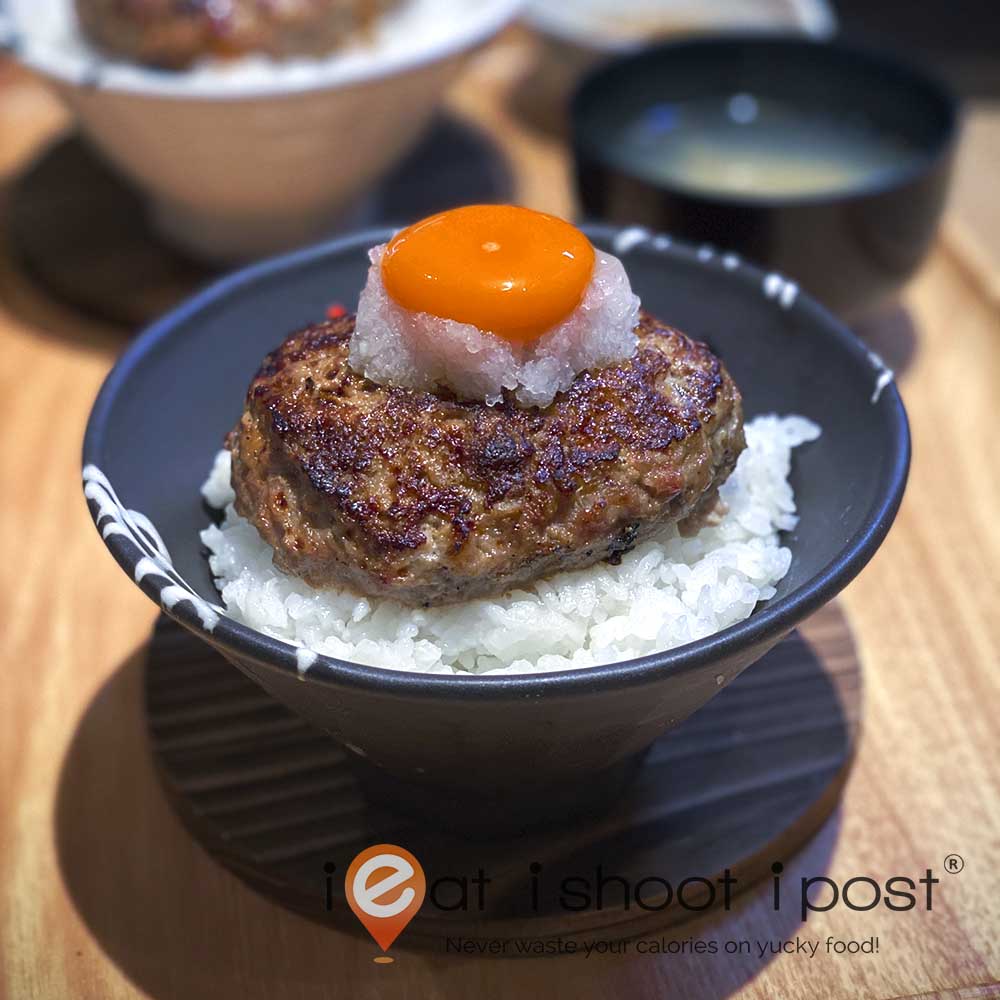 Thanks to RE&S, we now have a restaurant that serves a very good Japanese Hamburg at mass market prices! Their first restaurant at Jurong Point was just opened in September and I am hoping they would open a few more around the island so that I won't have to travel across the island when I have that craving for Hamburg!
The company has been very prolific in coming up with new Japanese dining concepts in the last few years. Last year we covered &JOY Dining Hall at Great World City as well as Nex and introduced Yakiniku-go, Shabu Shabu-go and the list goes on. I think they have managed to strike a very good balance between price, quality and authenticity, so you can expect to pay somewhere around $10 – $20 for an authentic Japanese meal at most of their restaurants.
Of course, at that kind of pricing, you can't expect the same kind of quality as that of a boutique Japanese eatery, but the quality is good enough that I won't need to think twice about spending $12.80 for a bowl of quality Japanese rice with a 200g hamburg pattie and a Japanese egg yolk. In fact, if you want to talk about really good value, their Foie Gras set comes with 40g of foie gras and costs only $19.80! If you have ever had Foie Gras at a fine dining establishment, you'd know that you usually need to pay more than that for just the piece of goose liver alone!
Hamburg, not Hamburger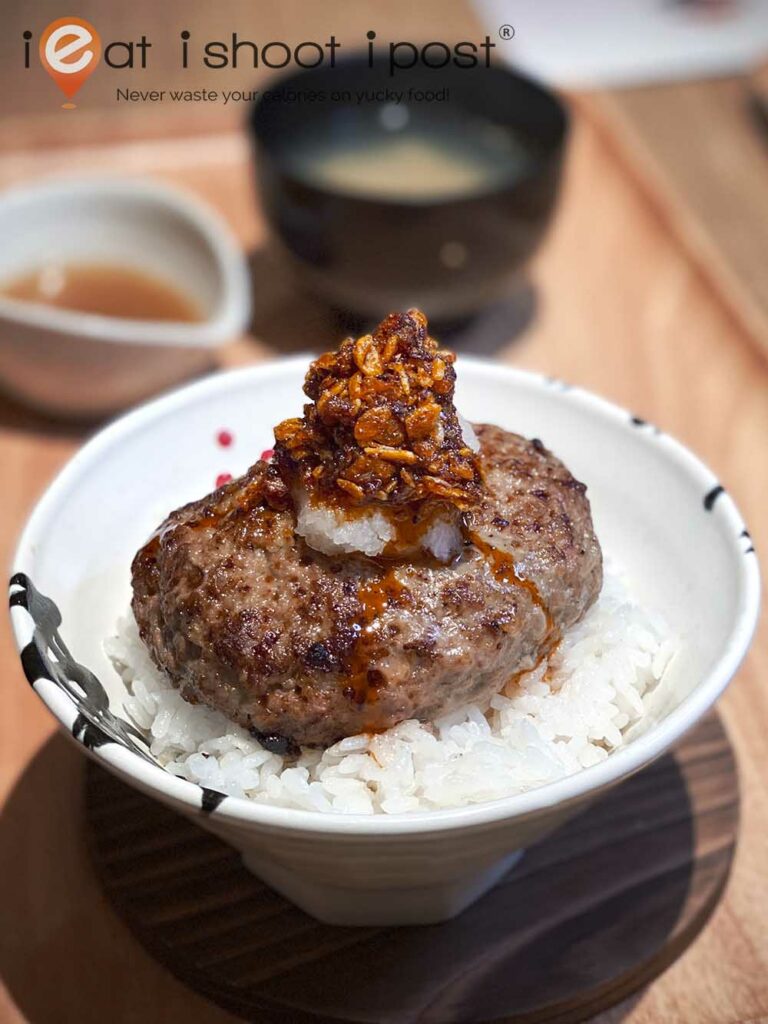 Hamburg is Hamburg. Hamburger is Hamburger. They both might be similar in the sense that they are made of minced meat, but that is where the similarities end. The obvious difference is, of course, that the Hamburg is eaten with rice while a Hamburger is sandwiched in a bun. Whilst the Hamburger is usually made of minced beef with a simple seasoning of salt and pepper applied just before cooking.
The Japanese Hamburg is made from a mix of pork, beef, panko, eggs and seasoning. It is almost like a meatloaf, but not quite. The texture of a Hamburg should be light and fluffy on the inside and the best ones ooze with juices when you cut into it with your chopsticks. Traditionally, the Hamburg is made from a "golden ratio" of 30% pork and 70% beef. The chef at Tsukimi tells me that they haven't stuck with tradition and make their 180g patties with a mix of Angus beef plate and knuckle, pork and Miyazaki wagyu fat. The patties are molded by hand at the restaurant, pan seared on one side and finished in the oven.
Hamburg Dons and Teishoku Sets
The Hamburgs are served two ways. You can either have it on rice as a donburi or on a hotplate as a teishoku set meal.
Hamburg Dons
Their Signature Tsukimi Hamburg Don ($12.80) is basically a hamburg steak topped with grated radish and topped with a raw Japanese egg yolk. The yolk is specially air flown from Japan and can be eaten raw. The yolk represents the moon and is where they derive the resturant's name – Tsukimi which means moon gazing!
Other flavours include Classic Hamburg Don ($11.80) features ponzu oroshi (grated radish with citrus sauce) atop a hamburg steak on a bed of rice. Wasabi Hamburg Don ($11.80), served with wasabi pickles and for those who like things a bit spicy, the Spicy Sakura Ebi Hamburg Don ($11.80) which is topped with a spicy crispy sakura ebi that is reminiscent of sambal chilli. If you like things fermented, you can go for the Spicy Nanban Miso Hamburg Don ($11.80).
Hot Plate Teishoku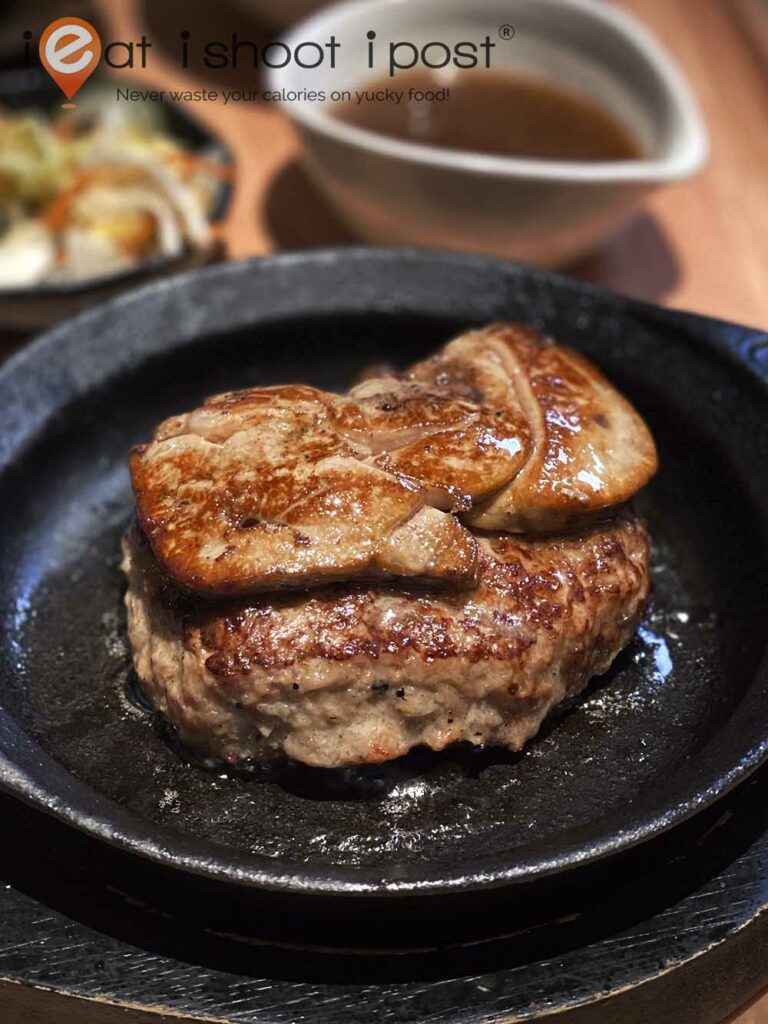 For hot plate teishoku, they have several interesting flavours. I would recommend the Foie Gras Hamburg Teishoku ($19.80) because I think it is great value. Granted that $19.80 is the most expensive set, but the Foie Gras alone is worth the money. The Bacon Hamburg Steak Teishoku ($16.80) that comes with a slice of thick-cut bacon and wafu onion sauce is very nice too. The Bacon adds another layer of smoky flavour to the hamburg.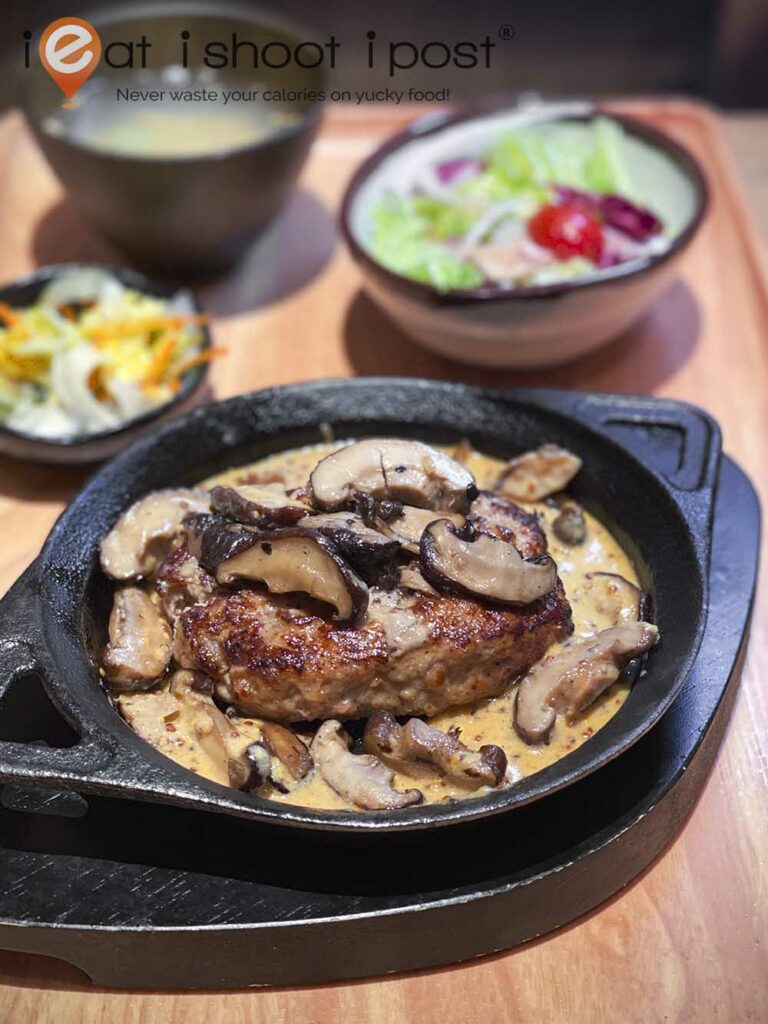 Kinoko Hamburg Steak Teishoku ($16.80) has the hamburg served with sauteed mushrooms and a whole grain mustard cream sauce which is also very nice. If you are a cheese lover, go for Raclette Cheez Hamburg Steak Teishoku ($16.80) which is cloaked with melted raclette cheese. If you are not feeling adventurous, there is still the Classic Hamburg Steak Teishoku ($13.80) of hamburg steak served with demiglace sauce, pickles, salad, rice and tamago soup.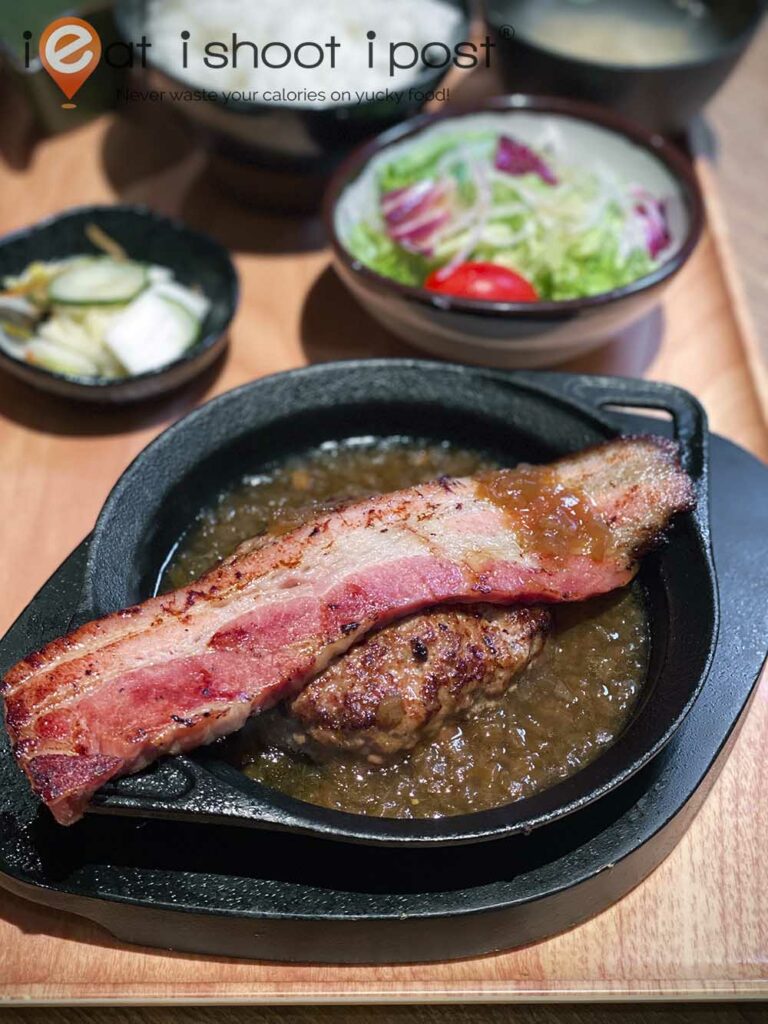 I must also highlight the quality of the rice. They are using hitomebore rice from Tohoku region which is cooked in small batches. The rice is sticky and moist and has a great texture which is what quality Japanese rice is supposed to be.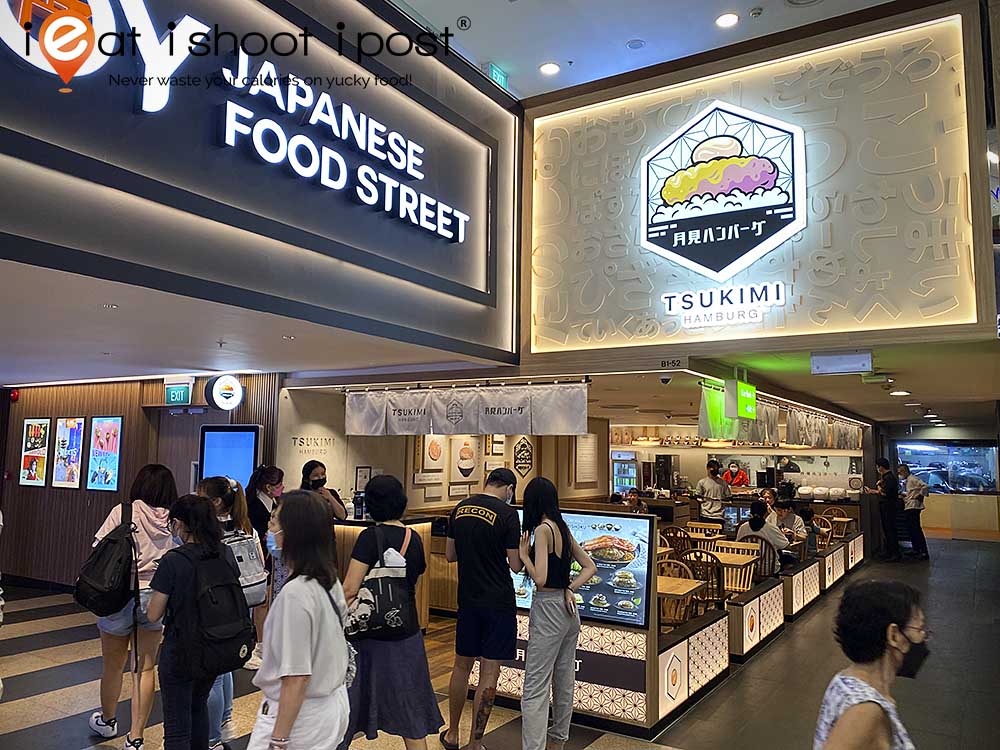 Conclusion
Exciting new concept from RE&S serving quality, authentic Japanese cuisine at mass market prices. I am wishing they will be opening a restaurant in the East very soon!
Disclosure: this post is written in collaboration with RE&S