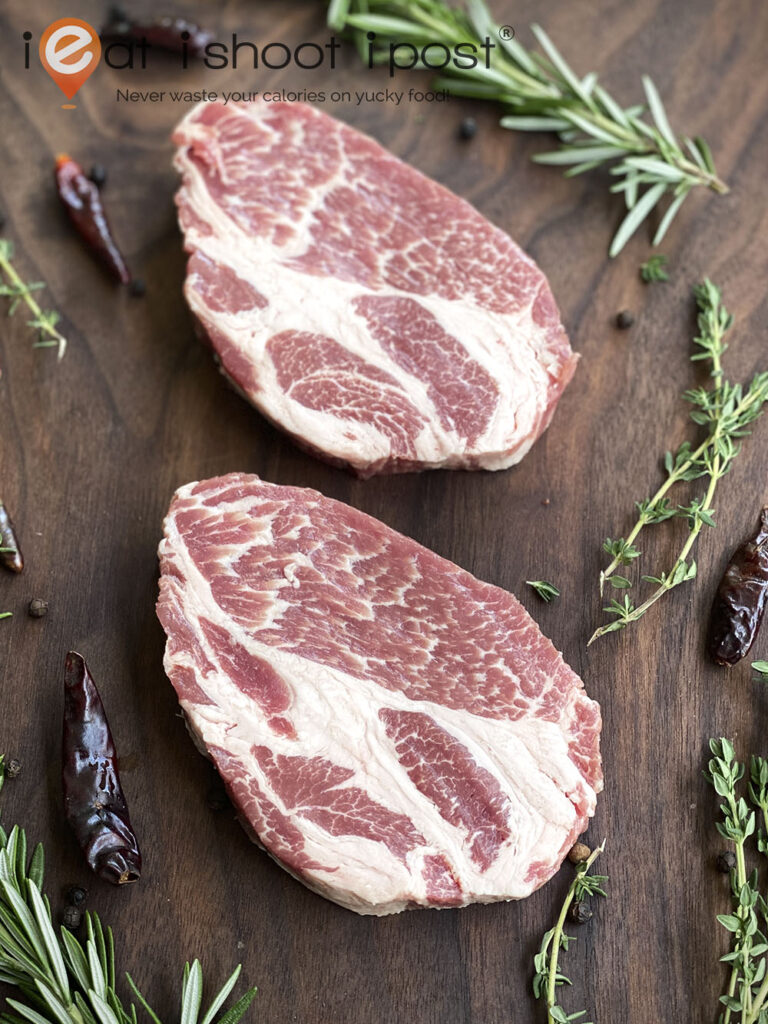 Introduction
Canadian pork has been on our supermarket shelves for some time now. It is only one of only three sources of fresh chilled pork in Singapore, the others being Indonesia and Australia. I have always liked Canadian pork because the meat is more marbled and it doesn't have that boar taint as the pigs are castrated soon after birth. The loin cut is especially good for tonkatsu as they are processed such that it has that layer of fat around the loin which is important when you are making tonkatsu and the marbling ensures that the meat stays moist after cooking.
About Canadian Pork
Canada is the world's third largest exporter of pork and live pigs and actually exports 2/3 of the pork that is produced in the country. To maintain the quality of the product, they have put in place Canadian farm-to-table quality assurance systems which require farmers to be compliant with standards for food safety and animal care.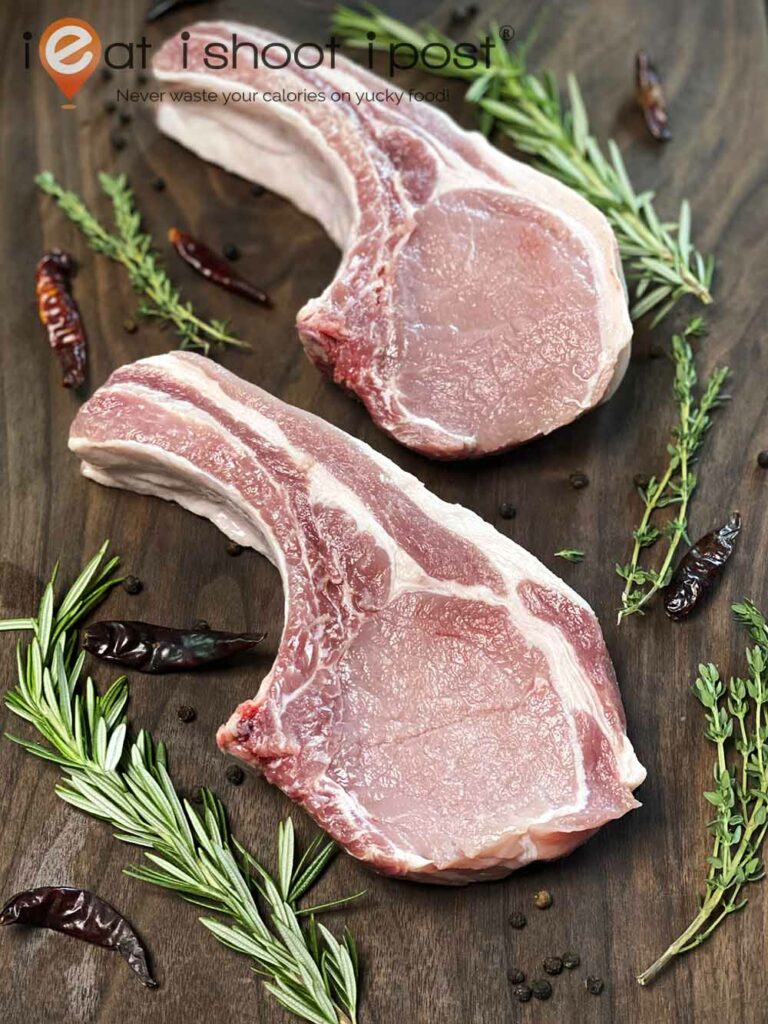 The distinctive taste, texture, color and meat quality of Canadian pork is based on a few factors.
Genetics: The pork is harvested from a 3 breed cross comprising of Yorkshire, Landrace and Duroc which gives Canadian pork consistency in quality.
Feed: The hogs are fed corn, barley, wheat, field peas, canola and soy protein which are grown in Canada and all contributes to the sweetness, marbling, firmness, color, and juiciness.
Food Safety & Quality Assurance is assured through HACCP principles and processes
Responsible Animal Care Highest standards of of animal health, comfort, and housing are ensured through auditable programs.
No added growth hormones: All Canadian pork are grown without added growth hormones
Processing Quality and Safety Assurance Systems: All Canadian federally registered meat processing plants are HACCP certified.
Traceability: All producers are part of the national swine identification and traceability system which means that every time you buy Canadian pork, you can be assured the meat can be traced to its source.
Canadian Seafood
Clearwater Canadian Lobster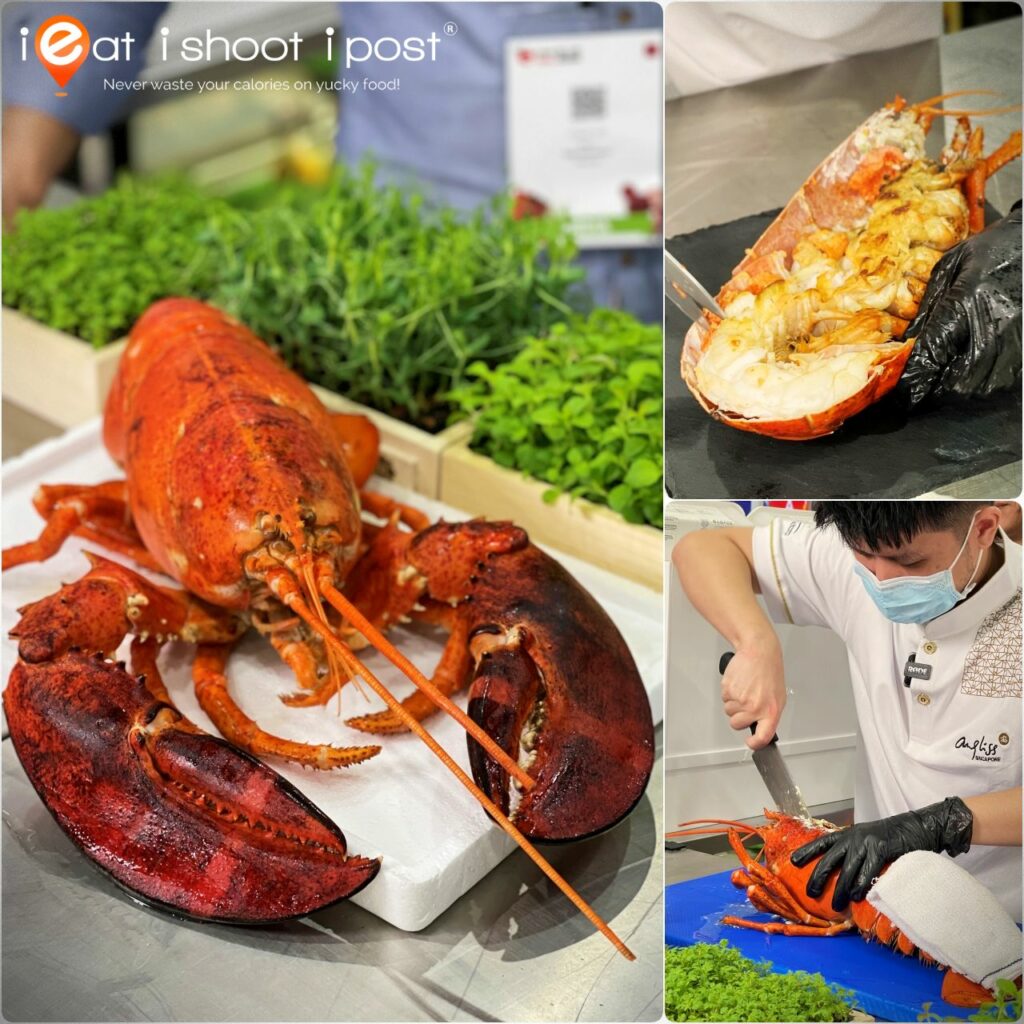 We had the opportunity to taste a giant Canadian lobster at Food Hotel Asia (FHA) 2022 at the Angliss Booth. They bring in sustainable, wild-caught lobsters by Clearwater, one of North America's largest vertically integrated seafood companies located in Nova Scotia. Clearwater deals with premium wild-caught seafood and is involved in every step of the process from the ocean to the plate, so quality is assured. The lobster we had was exceptionally huge and was brought in specially for FHA 2022!
A Kiss from the Ocean – Fanny Bay Oysters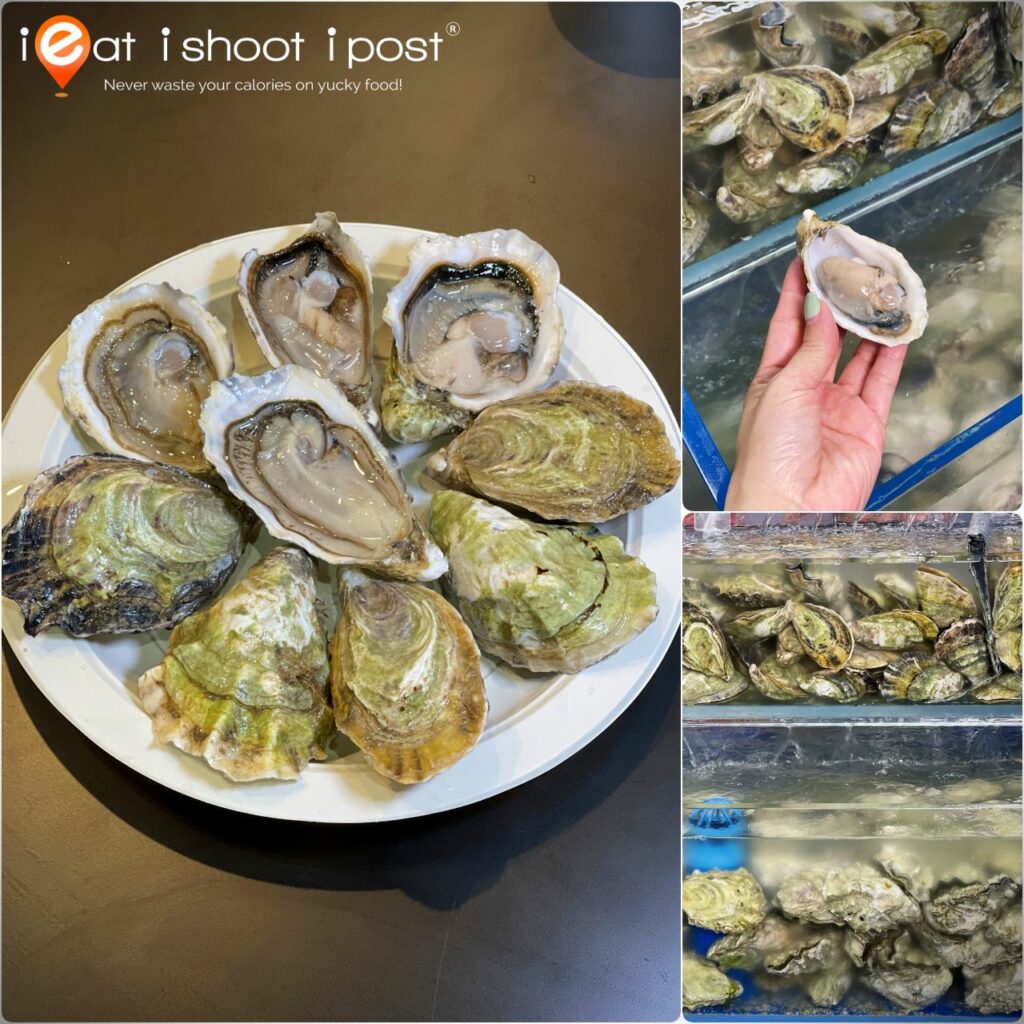 Fanny Bay oysters are farmed in the British Columbia oyster appellation around Vancouver island.  The pristine fjords are surrounded by snow-capped mountains where the water is cold and unpolluted resulting in oysters that are crisp, creamy, and mild.  They grow their products from hatchery to harvest and so are able to ensure sustainability throughout the whole process. They are grown in Baynes Sound where the tossing on the rocky beaches create a hard shell and plump, firm flesh.
Miso Grilled Gindara and Charsiu Recipe
Gindara Saikyo Yaki or grilled miso marinated black cod is one of those luxurious and elegant dishes which you can so easily make at home. You don't need any special grill or big fire and the marinade is made from only four ingredients. The key to the dish, is the fish itself. Although the marinade can be used on any white, oily fish, it really works best on gindara aka black sablefish. This fish used to be only available to Japanese restaurants, but now you can easily order sustainably farmed Canadian Gindara online! The marinade can also be used to make a Japanese style charsiu just by substituting the fish with Canadian pork belly!
Ingredients:
Gindara 1 fillet (250g)
Pork belly 1 slice (1 inch) (250g)
Marinade:
Shiro Miso (White Miso) 1/2 cup
Sugar 1/2 cup
Mirin 1 Tbsp
Cooking Sake 1 Tbsp
Water 1/4 cup
Method
1. Mix all the ingredients for the marinade in a pot and bring to a simmer. Leave to cool completely.
2. Poke holes on both sides of the pork belly
3. Lightly salt both gindara and pork belly and leave to rest for about 30 mins
4. Wash off salt from gindara with sake, pat dry and slice into 3 or 4 pieces about 1.5 inch wide.
5. Place gindara and pork belly in separate plastic bags and add 1/2 the marinade to each bag. Marinade in fridge overnight.
6. Preheat oven to 220C.
7. Line a baking tray with foil. Lightly oil the foil and place gindara on the tray.
8. Repeat with pork belly.
9. Place in oven for 15mins.
10. Once the skin of the fish is blackened, remove the tray and lower the temperature to 160C.
11. Flip the pork belly, brush on more miso marinade and continue to cook for another 5-10 mins till nicely charred.
Conclusion
Do look out for Canadian produce next time you are at the supermarket. The quality of pork and seafood is very good and well worth a try! It is only one of three countries that are exporting fresh, chilled pork to Singapore and the meat has its own unique characteristics compared to Australian and Indonesian pork.
You might also like to read about: Canada Beef
Disclosure: This post is written in collaboration with Canada Pork and High Commission of Canada