RE
&

S &

&

JOY Dining Hall

Tucked in a remote corner of the newly renovated basement of Great World is a hidden gem which you might easily (dis)miss if you happen to be at Great World hunting for something to eat. It is located where the old food court used to be, but the place is now smaller and cosier and houses a few Japanese eateries!

The place is operated by RE&S, the company behind brands like Kuriya Dining and Ichiban Boshi. That explains why it is named &JOY Dining Hall as the powers that be seem to have a particular thing for the ampersand (&).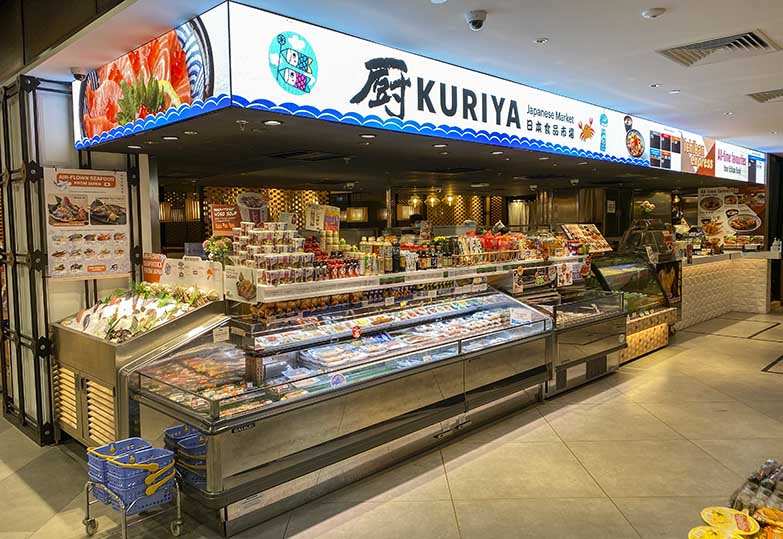 Kuriya Japanese Market
On one side of the Dining Hall is the Kuriya Japanese Market which used to be located at the other end of the basement near the escalator from the carpark. Here is where you can buy fresh fish which are airflown from Osaka three times a week. In the past, you can only pack the fish home to eat, but now, you can buy the fish and then have them sashimi it for you! Not only is the price competitive, they even slice and serve it to you on a proper sashimi platter free-of-charge!
Right next to it and sharing the same payment counter is Ichiban Express where you can order things like udon and tempura to eat at the Dining Hall. The food comes from the same kitchen as Ichiban Boshi which is located next to the Dining Hall, but if you have it at in the Dining Hall, you don't have to pay service charge.


&

JOY Bar

In case you like a bit of sake with your sashimi, you can purchase a bottle at the &JOY Bar and leave your unfinished bottle there for safekeeping just like you would at a typical Japanese Izakaya. The other lobang I'd like to share is that the bar also serves Japanese drip coffee and tea for just $2.50! They have a selection of Japanese flavoured teas which are excellent. I especially like the Xoxolat Houjicha which is a marriage Houjicha and cocoa!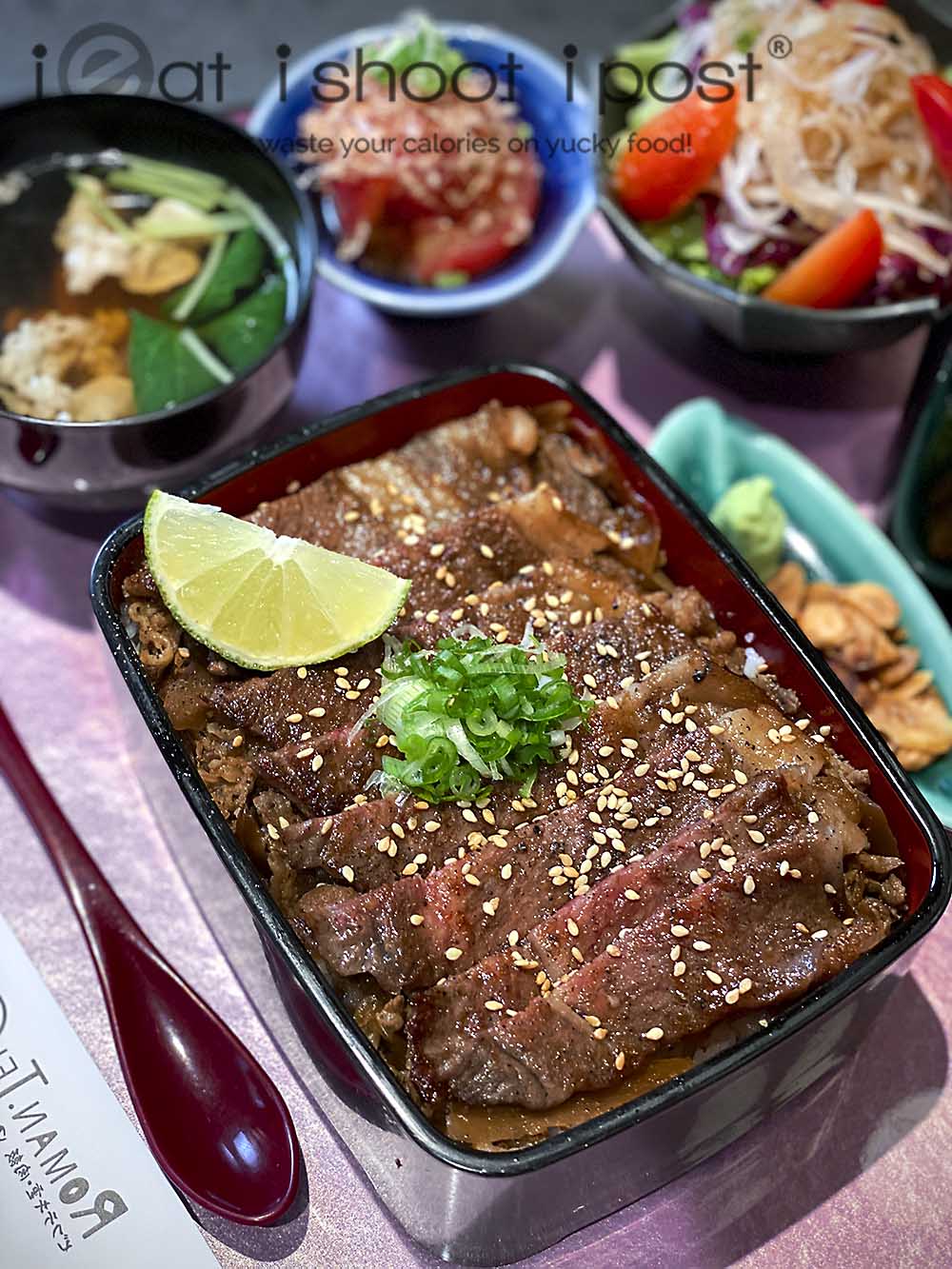 ROMAN. TEI
There are two reknown restaurant chains from Osaka serving two of my favourite Japanese staples. The first is ROMAN. TEI, a meat wholesale store which has been around for over 40 years. They specialise in beef dons served in Jyu boxes. Their signature is the Double Beef Jyu (S$14.90) which is a combination of beef steak and thinly sliced beef on rice. With an additional $3, you can have it chazuke style complete with pickles and other toppings. My pick, however, is their A4 Miyazaki Wagyu Jyu ($34.90) which has 110g of A4 Miyazaki Wagyu striploin pan grilled with a nice tare on steaming hot Japanese rice. If you want to be convinced of its value, just head down to the Japanese supermarket at B2 where Japanese Wagyu striploin is going for $36.80/100g!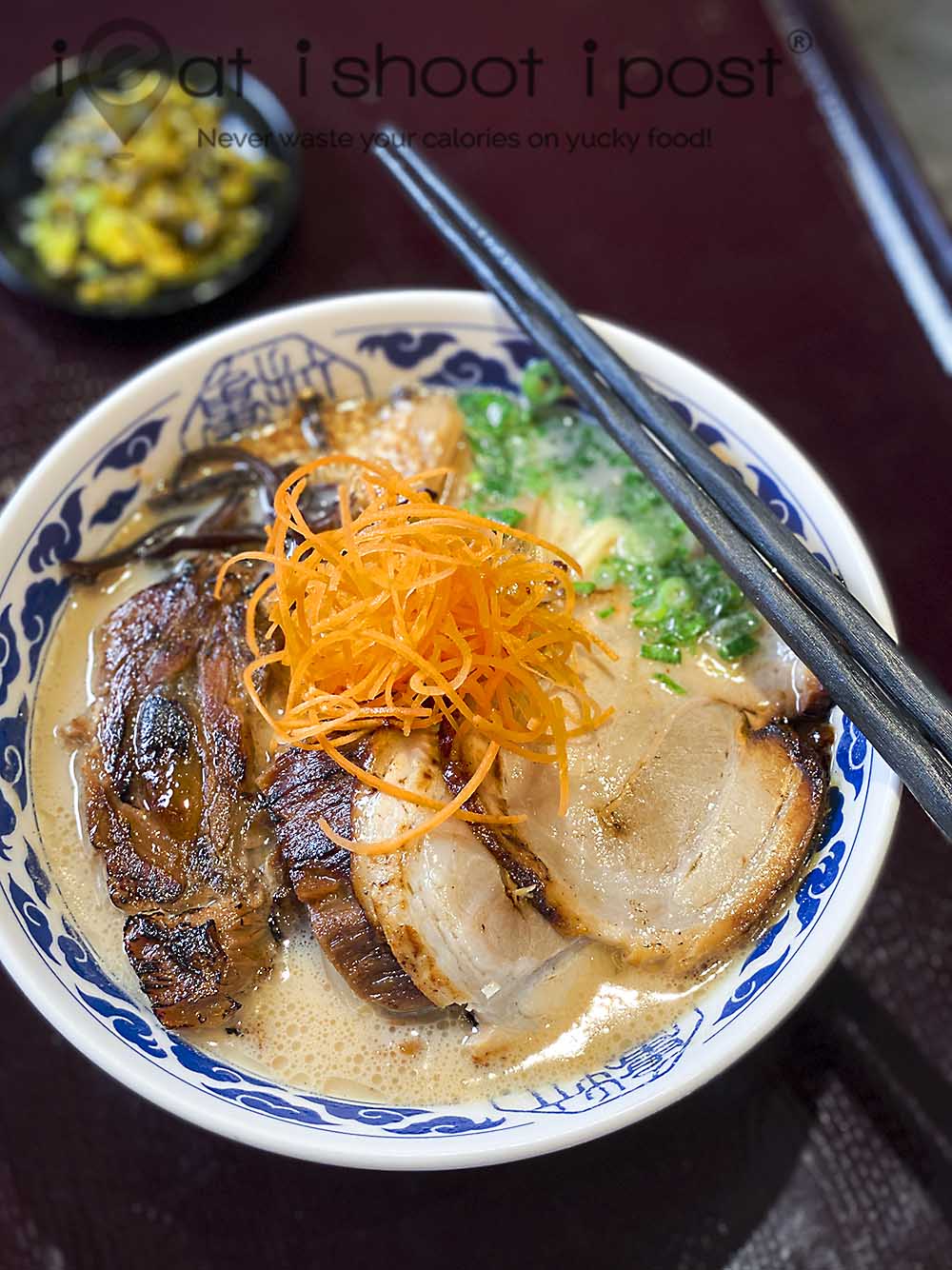 RAMEN KIOU
RAMEN KIOU serves some of the best chashu and pork softbones I have come across so far and the tonkotsu broth is robust and velverty smooth. No need for any fancy add ons, this is a solid bowl of Ramen which can easily rival any of the bigger names out there which price their bowls in the high teens. The broth is made with a tare that is more than 25 years, brought over from Japan. Over here you get a solid bowl of Ramen with thick cut, juicy, seriously good chashu for less than $15.
Pittarino
Pittarino serves Italian style pizza with a Japanese touch. The pizzas are hand stretched and baked in a brick oven to give it that nice char which is characteristic of Napoletana style pizza. The toppings are excellent quality and best of all, a large 12 inch pizza which is usually sold for $20 plus at other places will only cost in the high teens here. Their large margherita is only $13.90! They also have personal sized pizzas for less than $10. The crust itself could be a little lighter with a bit more snap, but it is hard to find a similar Napoletana style pizza elsewhere at this price!
The pasta here is rather special. They use a fresh (nama) pasta which is imported from Japan. The texture is pleasantly chewy and quite unlike the usual dried or fresh pasta that is usually served at Italian restaurants. The kids will love the carbonara ($13.90) but for something a little more interesting, go for the Mentaiko Giapponese Spaghetti (S$17.50) which is made with a mentaiko (spicy pollock roe) cream sauce to give it that unique Japanese flavour!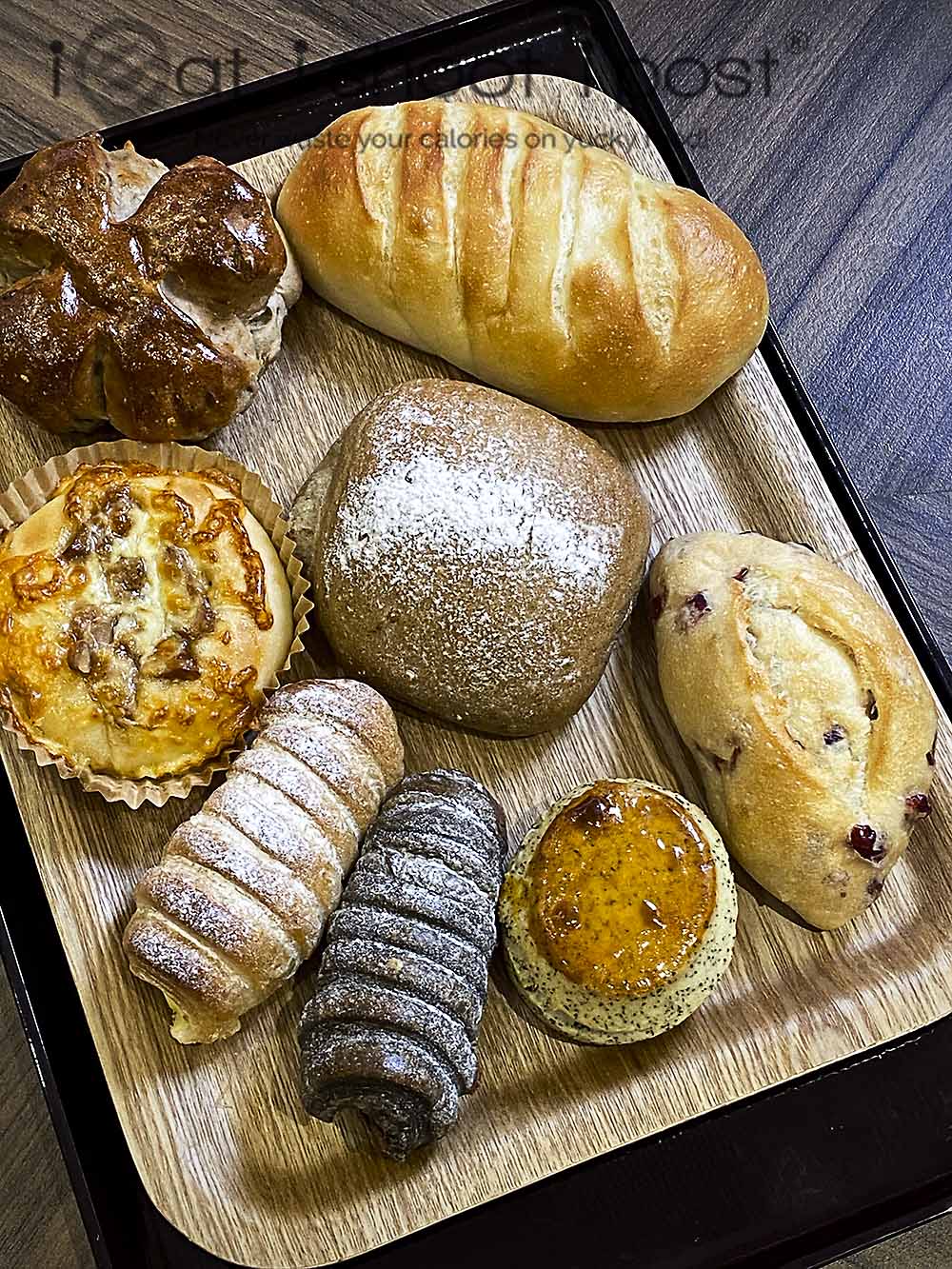 Gokoku Japanese Bakery
This bakery concept from Kobe makes really special buns which have a texture and flavour that is vastly different from the usual soft buns we are all used to.
The name ( lit 5 grains, 7 fortunes) is derived from the fact that their breads are made from a variety of grains. The signature Gokoku Shichifuku Pan looks very understated and if you didn't know any better, it is one of those buns which would never end up on your tray. Made with brown rice flour, rye flour, malt, oatmeal, linseed, sunflower seeds and soy beans, your perception of it will take a 180 degree turn with your first bite. The aroma of toasted wheat and barley is slowly released as you chew through the dense yet tender crumb structure and ends with a lingering sweetness at the back of your palate. Aside from this, there are also other buns with different textures and flavours just waiting to be discovered!
Located next to the Dining Hall, this bakery is where you pick up a cream cone or a scone and then head to the &JOY Bar to order your cup of coffee and enjoy your quiet afternoon treat for less than $5!
Conclusion
This Japanese Dining Hall is not very big, but it has everything that I enjoy eating at a pretty reasonable price!
Disclosure: this post was done in partnership with RE&S.