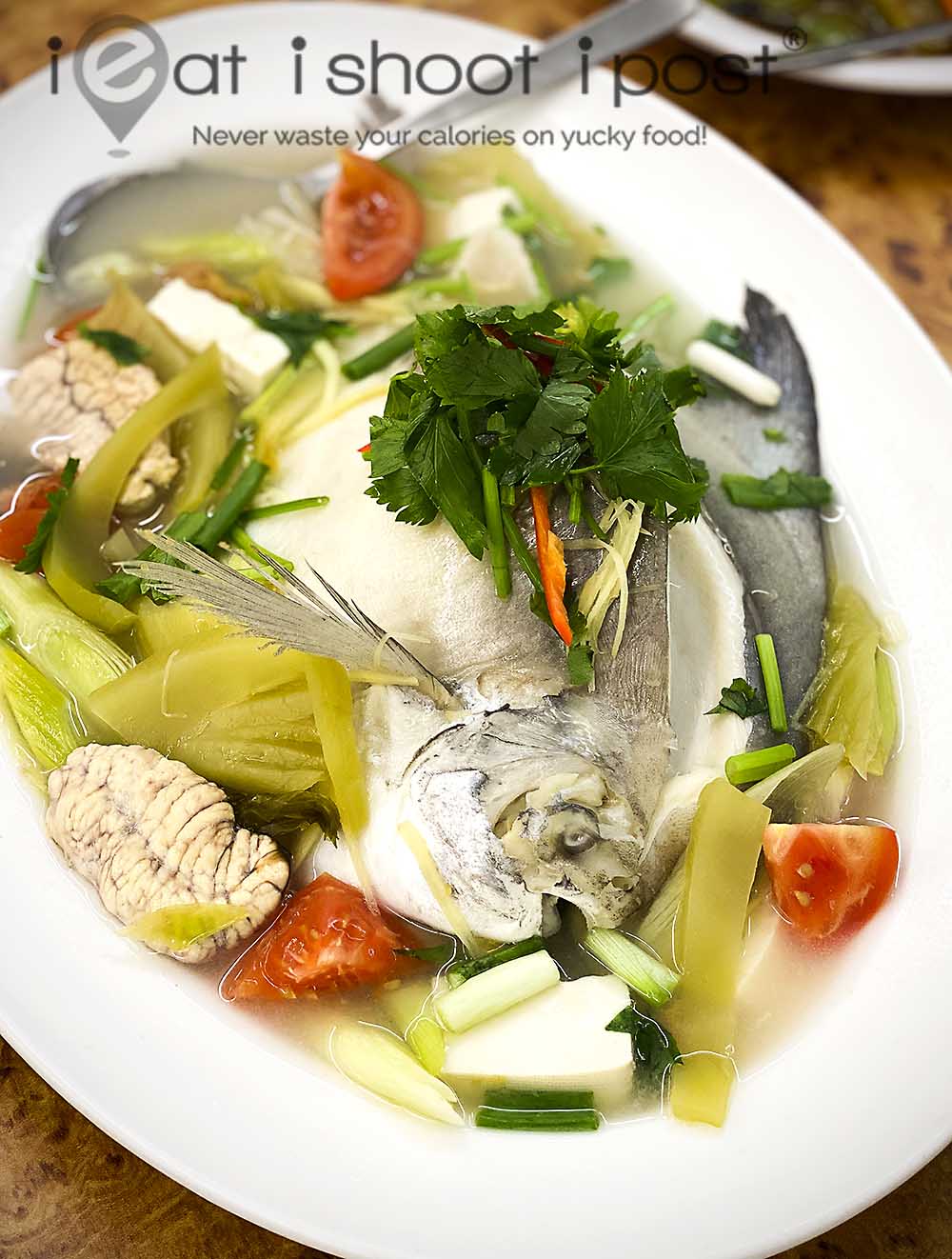 I think most Singaporeans get their Teochew Porridge fix either at home or at one of those late night coffeeshop stalls like Yue Shang Hai where all the cooked dishes are laid out for your picking.   Places where dishes are cooked to order are less common.  The one which I always remember fondly was Xu Jun Sheng at Joo Chiat. They had the most incredible tofu prawns, cold crabs and even simple dishes like fried cabbage was superb!
Sure, a  lot of dishes like braised duck, hae bee hiam and fish cakes can be prepared before hand, but there are some dishes like steamed fish and chye poh omelette which taste much better when they are served fresh from the wok.  But where can you find a Teochew porridge place where the food is cooked fresh, where you can dine in air-con comfort, have convenient free parking within its compound and most importantly, doesn't burn a hole in the pocket?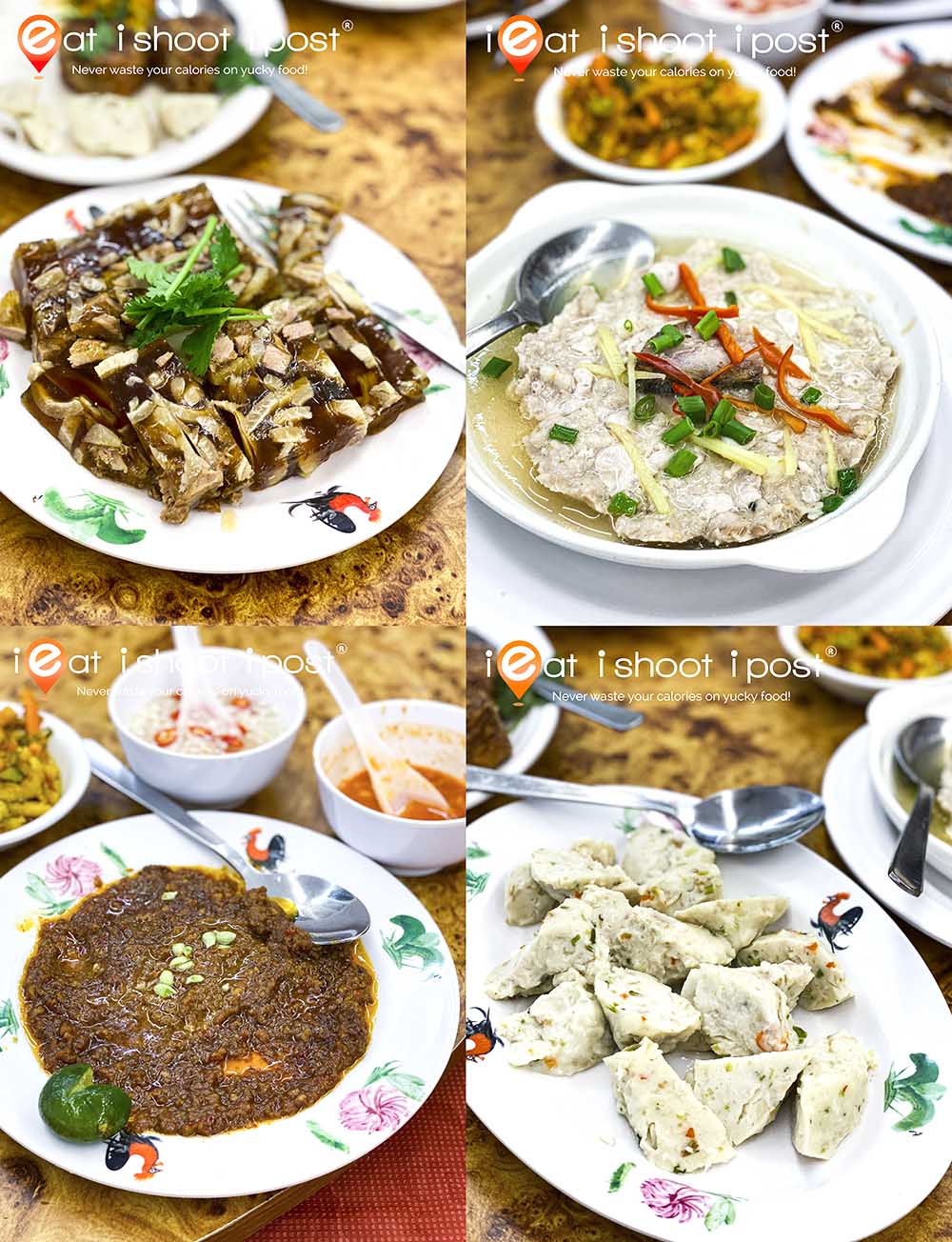 If I have stoked your interest to the point where you are desperately asking "Where?  Where?" Then I would be a sadist if my answer was "I also like to know!"
But you all know that I am a peaceable type of a guy, so, no prizes for those of you who guessed that the answer must be "here at Sin Chao Gardens!"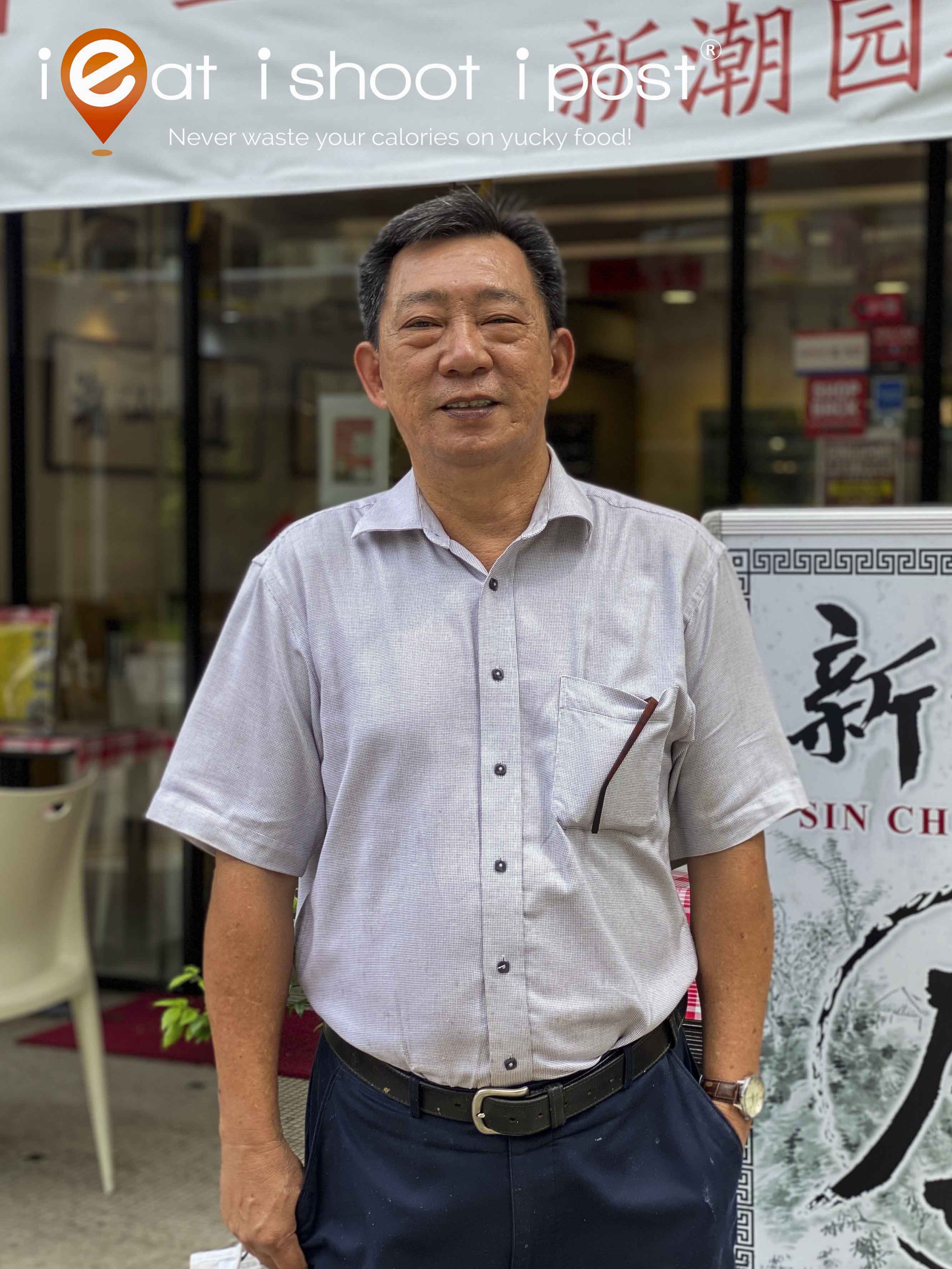 This place is very well known amongst the Teochew foodies.  It is located in the compound of the Teo Yeong Huai Guan (Teochew Association) and run by Teochew porridge stalwart, Mr Chia Hock Kim who has been cooking Teochew food since he was a teenager.  He had previously run Joo Chiat Teochew Porridge and Soon Teck porridge amongst his many ventures.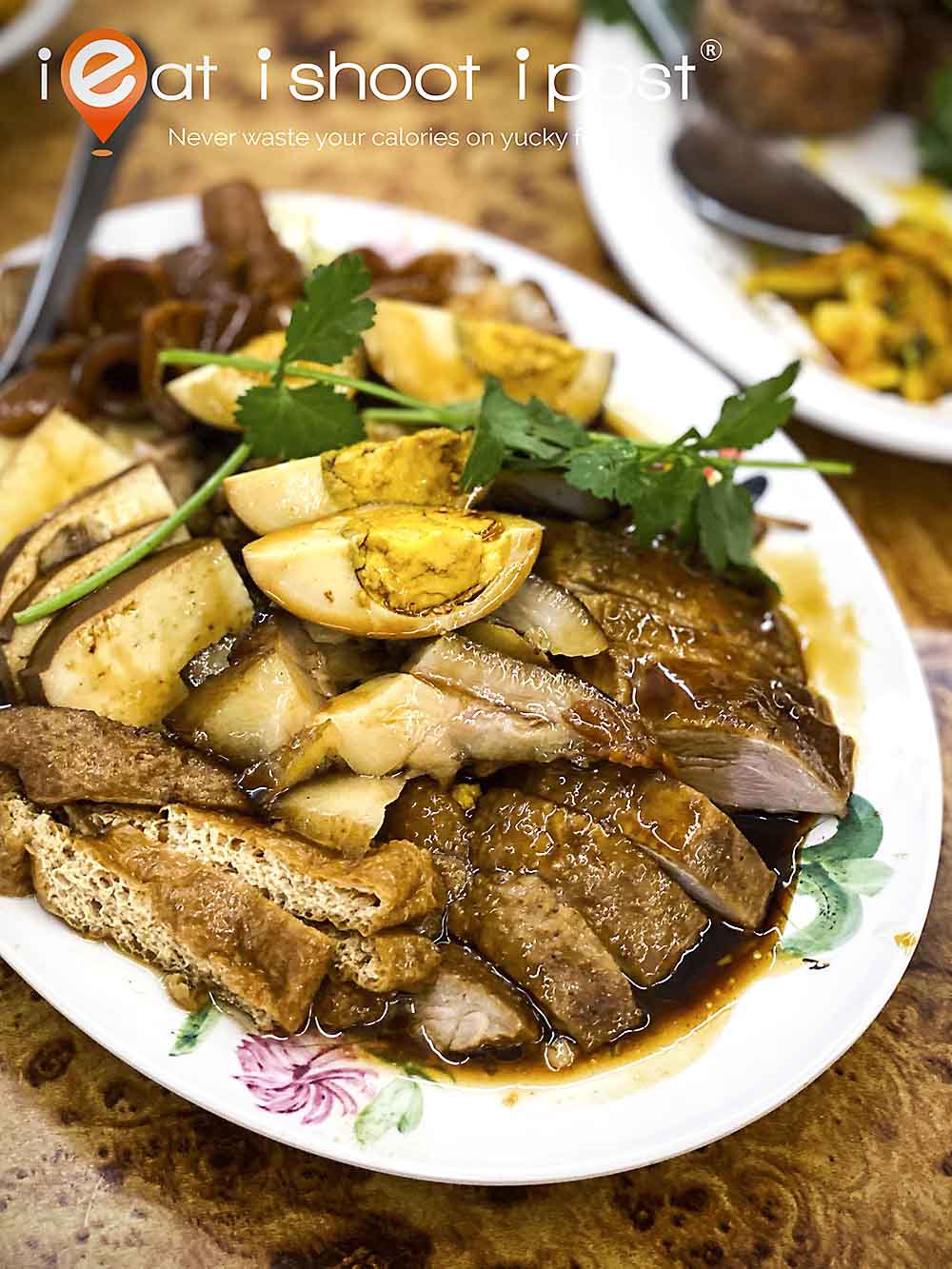 The quality of the food is very good in general, as is to be expected of a chef with 4 decades of experience, but several dishes do stand out.  The braised duck and tofu was very good.  It's not best I have tasted but it is robust enough.  This is one of the dishes which must be present whenever I eat Teochew porridge.  4.25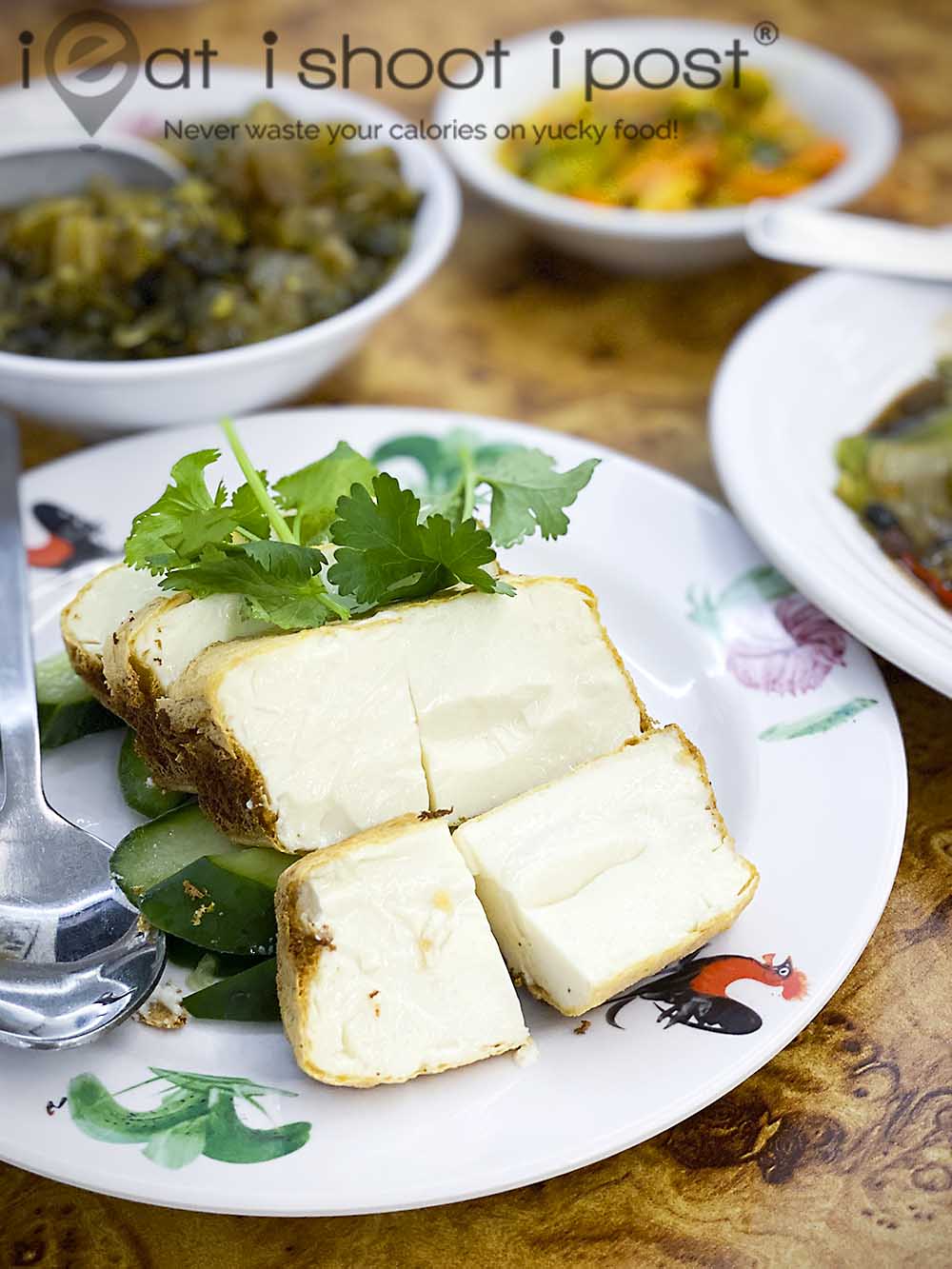 I was very happy that they managed to get their hands on Puning tofu.  This Teochew style of tofu has a very unique texture and used to be made here in Singapore.  Sadly, the local artisans have ceased to make them and they have to be imported from elsewhere.  The Puning tofu here comes from Malaysia.  They are simply deep fried and served.  It's a simple dish, but it was one of the highlights of our meal!  4.5/5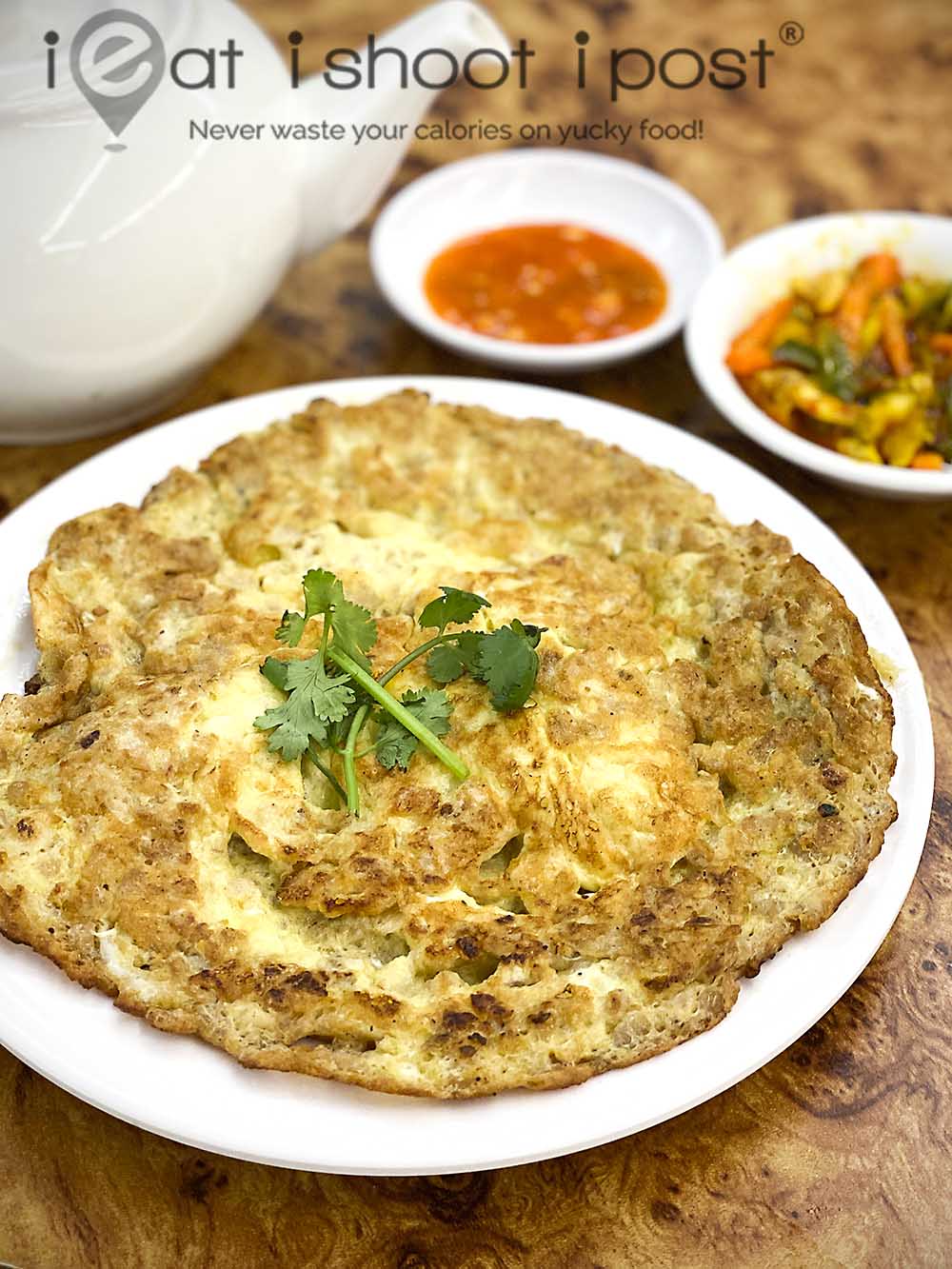 Another highlight of the meal was the chye poh (preserved radish) omelette.  Again, it is a simple dish, but in the right hands, it is ultimate comfort food.  The omelette here is made ala minute and was expertly prepared and well worth ordering. 4.25/5
No self respecting Teochew Ah Hia would be willing to serve Pomfret which is less than the very best.  Mr Chia sources his Pomfrets from 泗水 (Surabaya) region which is widely considered the best in the region.  The steaming sauce is classically Teochew as proof of its authenticity, there are a few slices of pork fat hidden at the bottome of the fish.  Our fish was just a tad over steamed that day but I am sure it was just an oversight on the part of one of the cooks. 4.25/5
Read more about Pomfrets in my fish files.
Not everything was great,  of course.  Their fish cakes were highly recommended by my makan kakis but I felt they could have a bit more bounce.  4/5.  Similarly, their steamed minced pork also lacks that bounce and bite.  3.5/5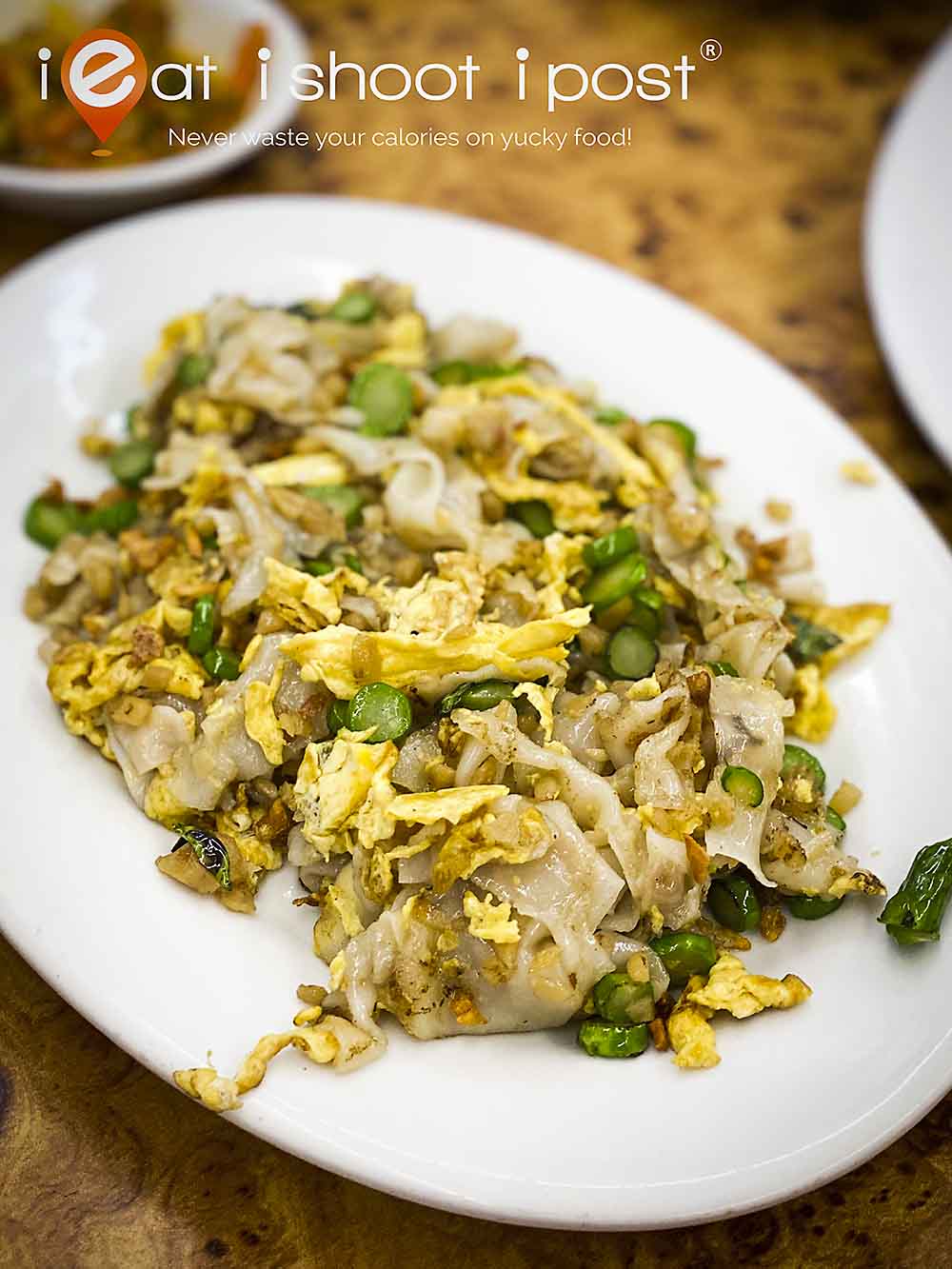 Aside from the classic Teochew porridge dishes, they also have other Teochew classics like the chye poh kway teow which was superb.  The kway teow was infused with the requisite wok hei and the chye poh and kai lan lent their flavour and crunch!  Well worth ordering a plate even if you are having Teochew porridge!  4.5/5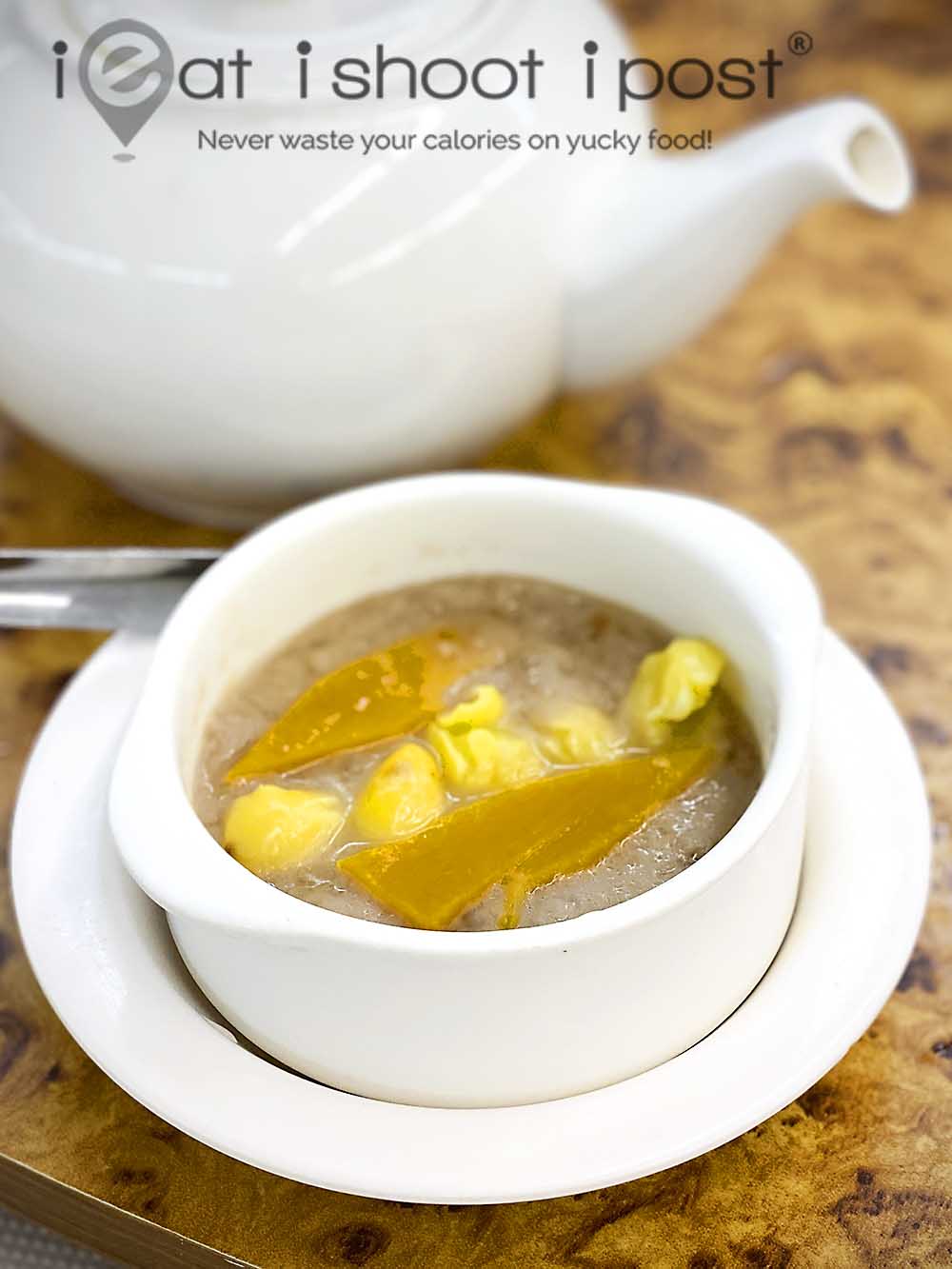 For dessert, I can recommend their orh nee which is made in the classic Teochew style with pumpkin and gingko nuts. No coconut cream here please, we're Teochew!  4.25/5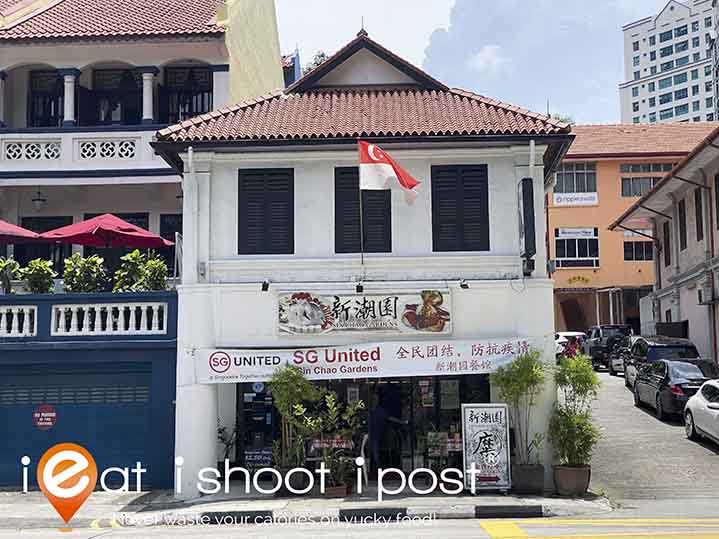 Conclusion
Great place to satisfy that craving for Teochew porridge.  Good food, comfortable air con restaurant with free parking behind at a reasonable price.