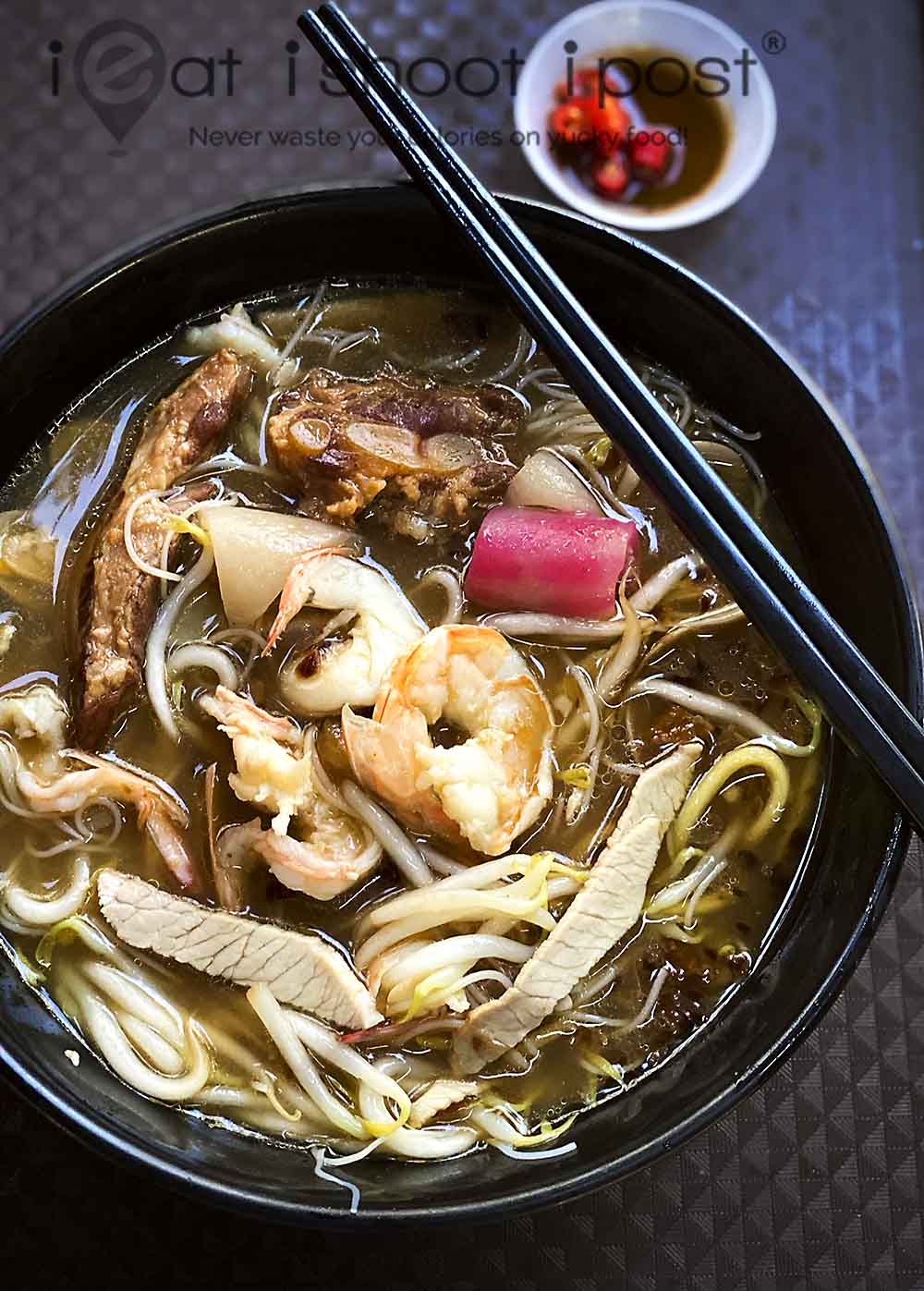 A Teochew style Hokkien Prawn Mee?
Prawn mee is traditionally a Hokkien dish.  So, Chaoyang (Teochew) Prawn Mee might seem like a misnomer.  But then again, we also have Teochew Meat Puff, which really is Fuchow Oyster Cakes made by Teochew man.  In case you think we Teochews are the only ones usurping other dialect group's dishes, the Hainanese are also doing the same with Hainan Hokkien Mee!  I guess some hawkers just feel that they can put their own unqiue touch onto another dialect group's dish to make it better!
I wonder if we will get to see a Cantonese Teochew Porridge soon?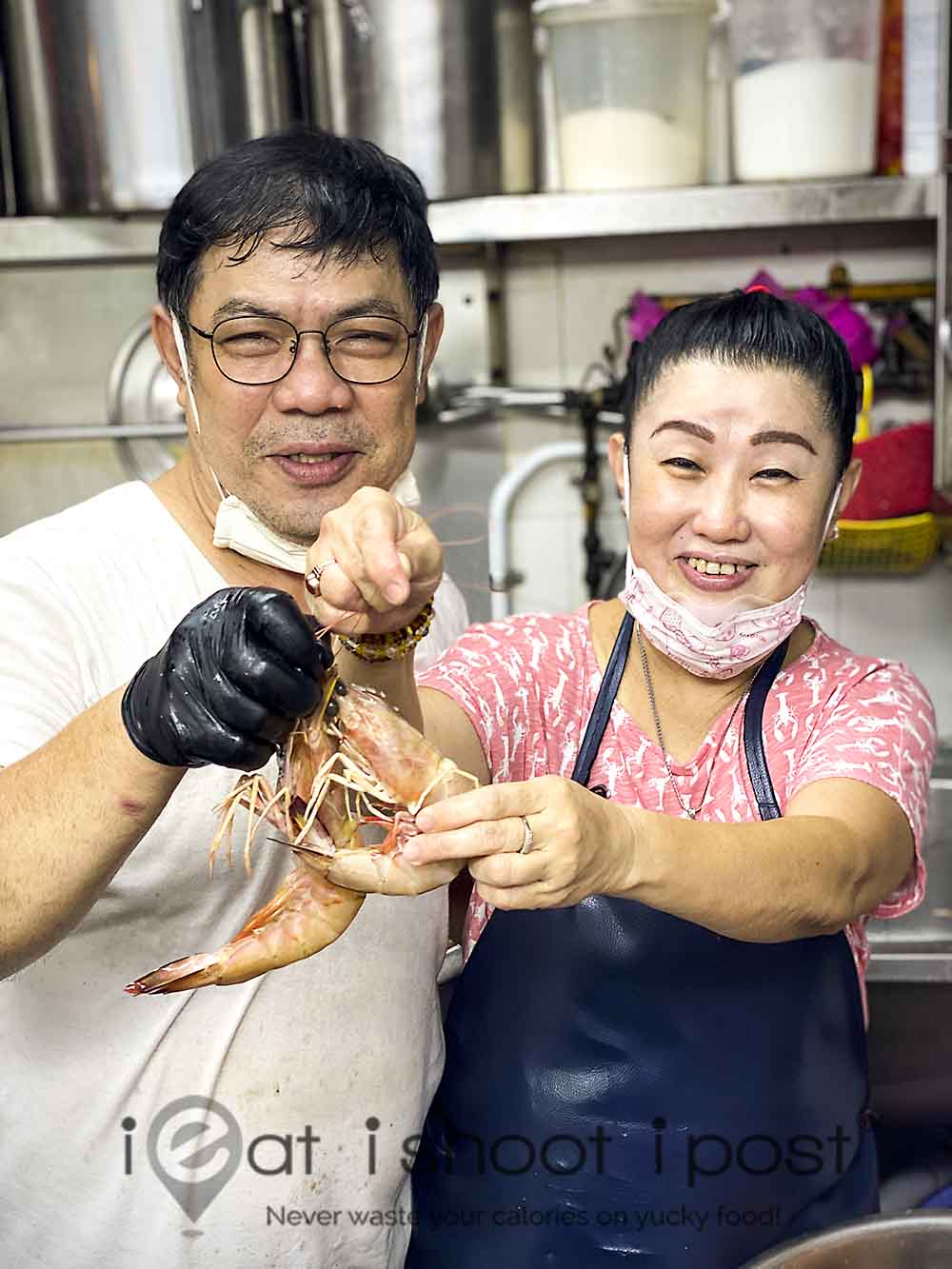 The Teochew Ah Hia
The Teochew Ah Hia (big brother) behind our stall today is 56 year old John Chua who grew up helping his father sell Teochew kway teow soup.  After the passing of his dad, he decided to switch to selling prawn mee and over the years have been adding his own unique twist the traditional prawn mee soup.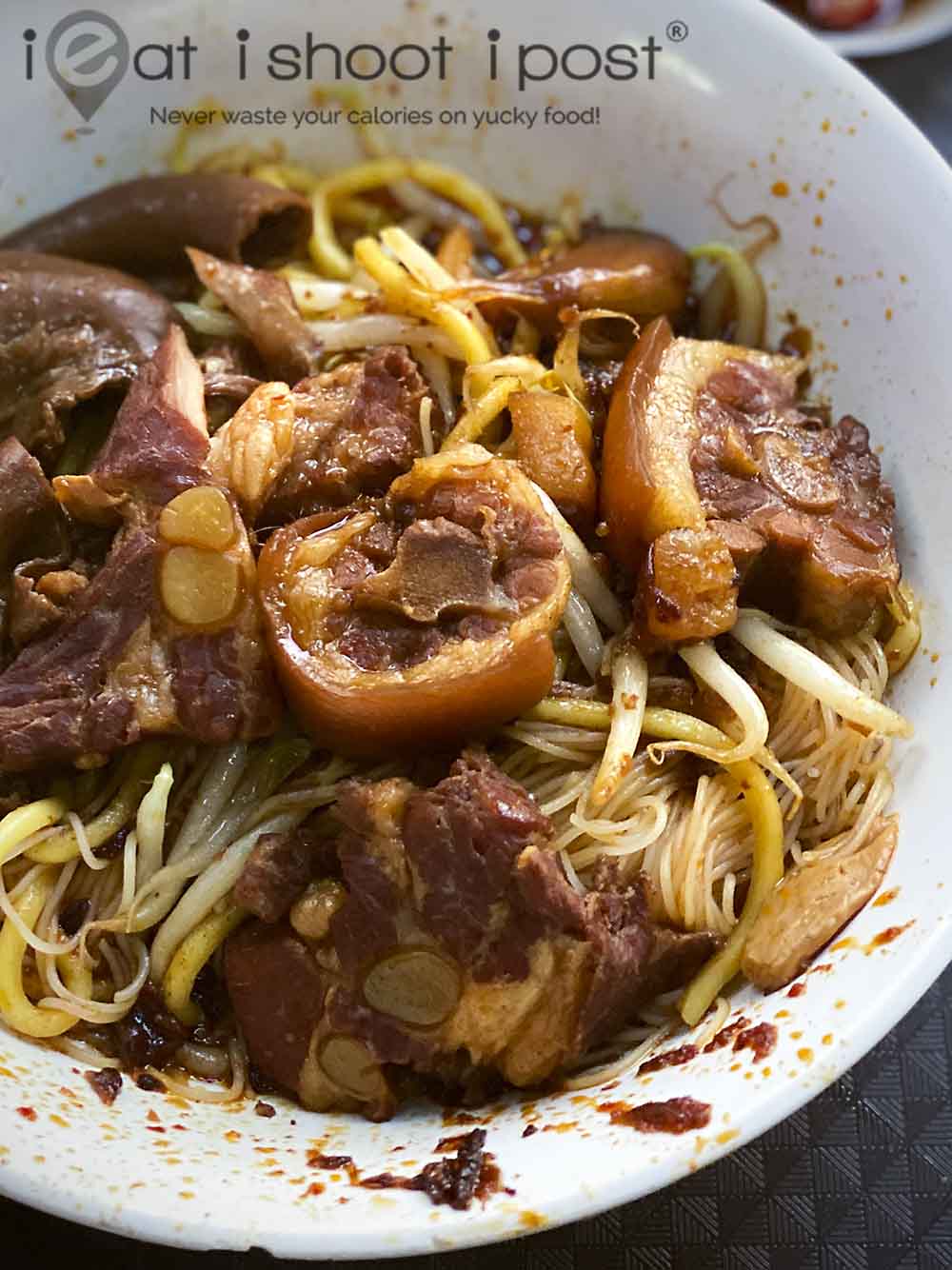 Hokkien Prawn Mee marries Teochew Kway Chap
What makes his prawn mee unique in the prawn mee world is an extra caudron of simmering pig parts which you might expect to find at a kway chap stall. If you order the dry version, you will get to experience the marriage of Teochew and Hokkien flavours in the same bowl.  The chilli that goes with the noodles might look fiery but it is actually more savoury and sweet than tongue searing hot, which suits me really well.  On top of that, you will find pork tail, skin, soft bones, small intestines and deep fried pork fat!  Have a mouthful of noodles and then wash it down with some prawn soup and you will agree with me that it is really a Hokkien-Teochew marriage made in heaven!  4.5/5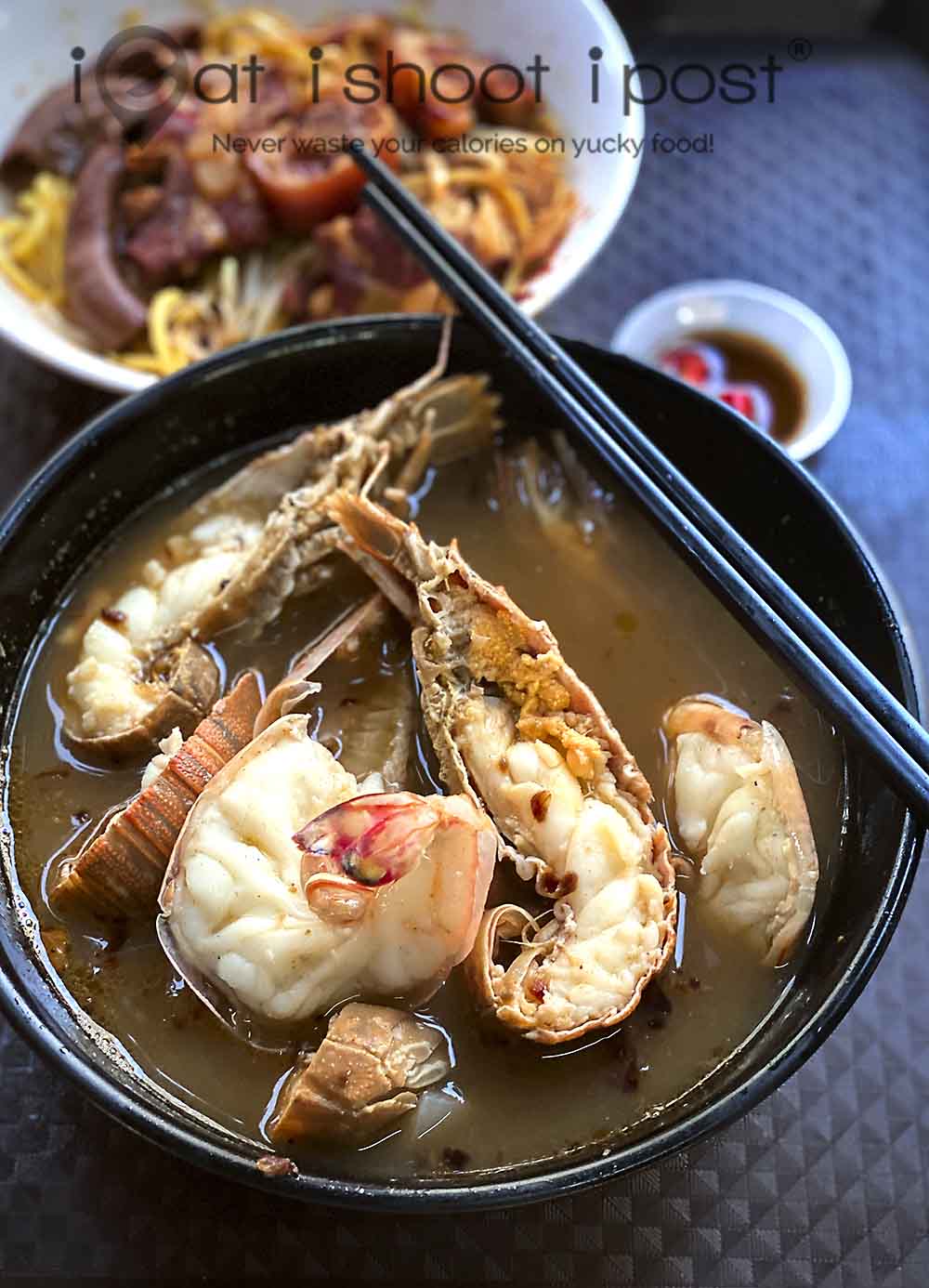 The Secret to a Super Soup!
Being a typical Teochew man also means that Mr Chua is extremely proud of the fact that he serves only the freshest seafood.  To get the freshest prawns and crayfish, he would head down to Jurong Fishery Port twice a week after he closes his stall at 1am to handpick his own seafood.  He sells only limited bowls of big prawn noodles everyday.  Each $12 order comes with a bowl of dry noodles tossed in his rich chilli sauce, topped with fiver different pork bits and a bowl of soup with a jumbo prawn and 2 crayfish.  In case you are not that hungry, a simple bowl of prawn mee soup starts at $4.
The soup base is delicious and has a very natural seafood sweetness to it.  Mr Chua tells me that aside from prawn shells, the soup is made with a host of other seafood including blue swimmer crabs, dried scallops and other secret ingredients!
If you want to experience the soup at its best, don't go too early.  The stall opens at 5pm but at that time, the soup hasn't quite reach its full potential.  By around 7.30pm, it starts getting really good but it only really hits its crescendo around 10pm!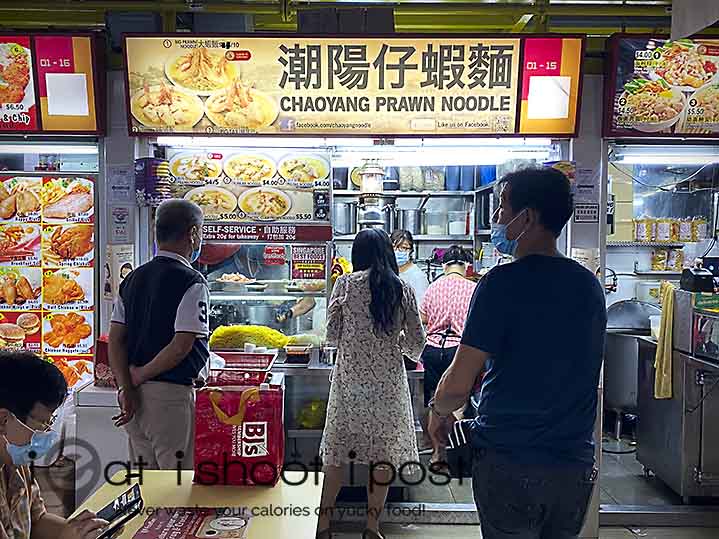 Conclusion
An excellent bowl of Teochew style prawn mee which is opened late into the night!  A must try for any prawn mee lover!