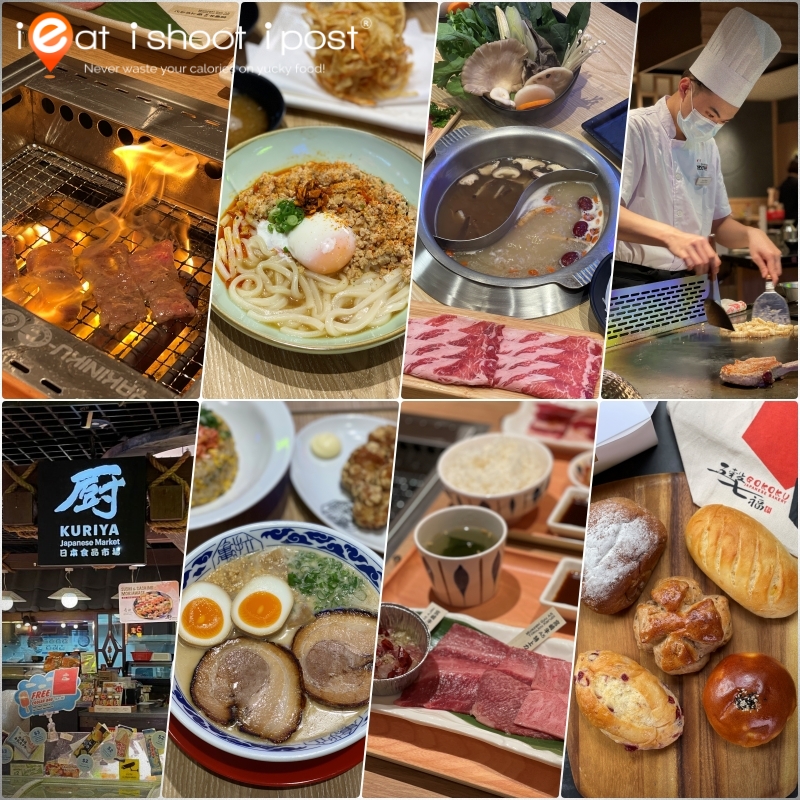 If you are a regular at NEX like us, you'd be delighted to know that the old Shokutsu Ten at B1 has just been transformed into &JOY Japanese Food Street which features 8 dining concepts in a single location. These are mainly fast service restaurants where you can enjoy an authentic Japanese meal, from as little as $8.80++!
The U-shaped food street houses four new-to-NEX restaurants namely Yakiniku-GO, RAMEN KIOU, Gokoku Japanese Bakery and, for the first-time in Singapore, a Japanese-style quick concept hot-pot: Shabu-GO. Teppanyaki restaurant Yaki Yaki-Bo has been given a makeover and looks a lot spunkier. Idaten Udon, Kuriya Japanese Market and Ichiban Boshi are currently undergoing renovations and will re-emerge in mid- Nov sprouting a new look.
With all the neon lights and flashing LED panels, you might think that you've walked into a movie cineplex. Not to worry if you feel a little lost as you might be greeted by one of the &JOY "angels" who would love to show you around!
To celebrate the new launch, there will be a number of opening specials from Oct 25 – Nov 7 for the restaurants currently opened and again from Nov 15 – 28 when Idaten Udon, Ichiban Boshi and Kuriya Japanese Market reopens!
Read on for more details.
1. Gokoku Japanese Bakery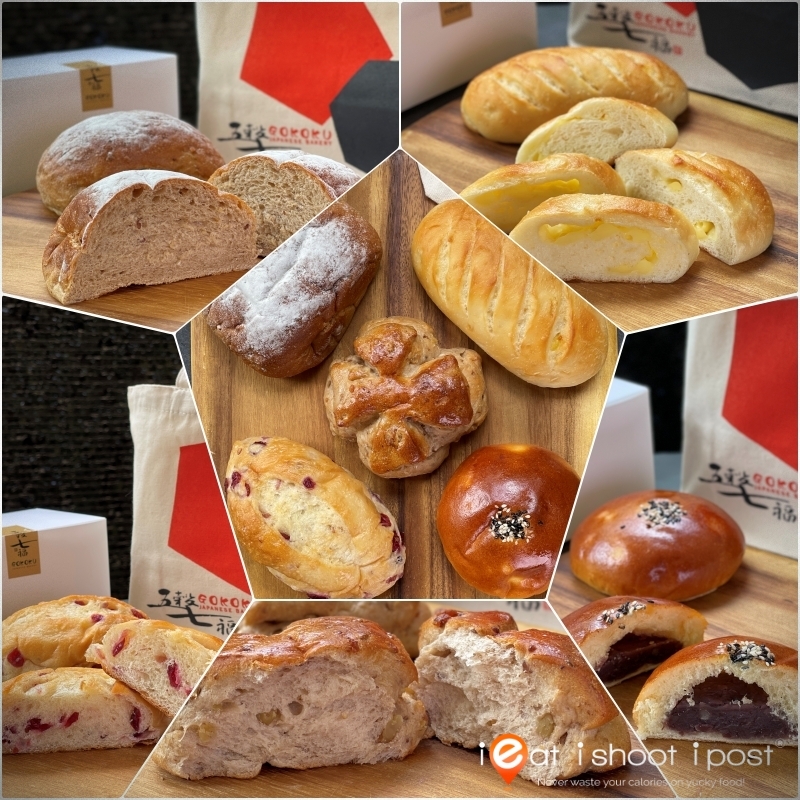 Since discovering Gokoku Japanese Bakery at &JOY Dining Hall – Great World, we've been fans of their special grains breads and will always pick up a few of their soft, hearty and fragrant buns whenever we're at Great World. Needless to say, we're glad that they are now in our neck of the woods!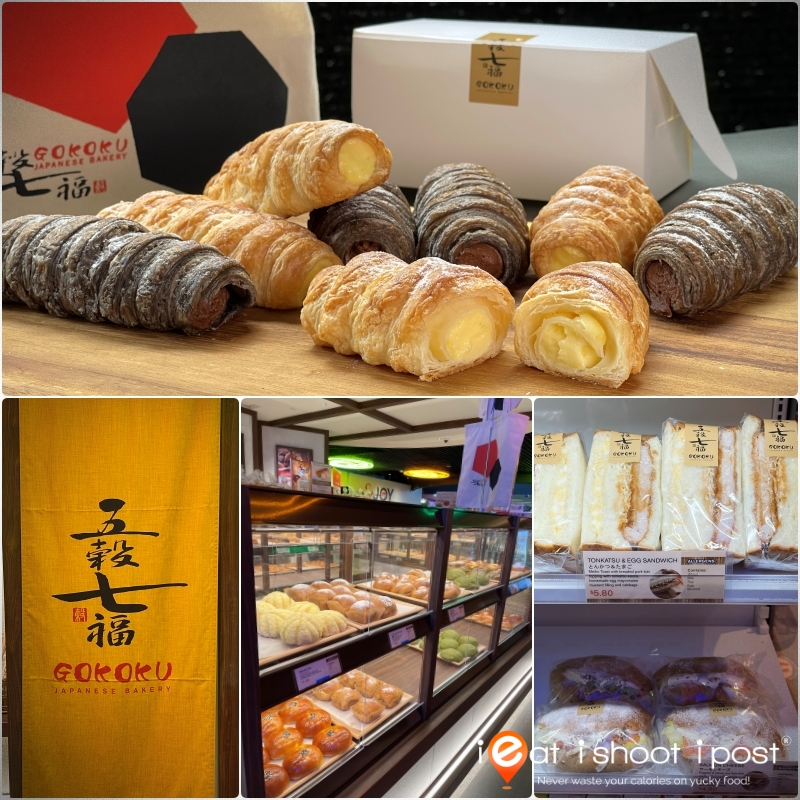 This outlet at NEX is now the Kobe bakery's 5th store in Singapore. What's different here is the additional menu of Japanese-inspired sandwiches like Tonkatsu & Egg Sandwich ($5.80) and Shio Pan Chicken & Avocado ($3.80).
Opening Special (Oct 25 – Nov 7)
Free Tote Bag with minimum spend of $20. Limited to 50 pieces daily
2. Yakiniku-GO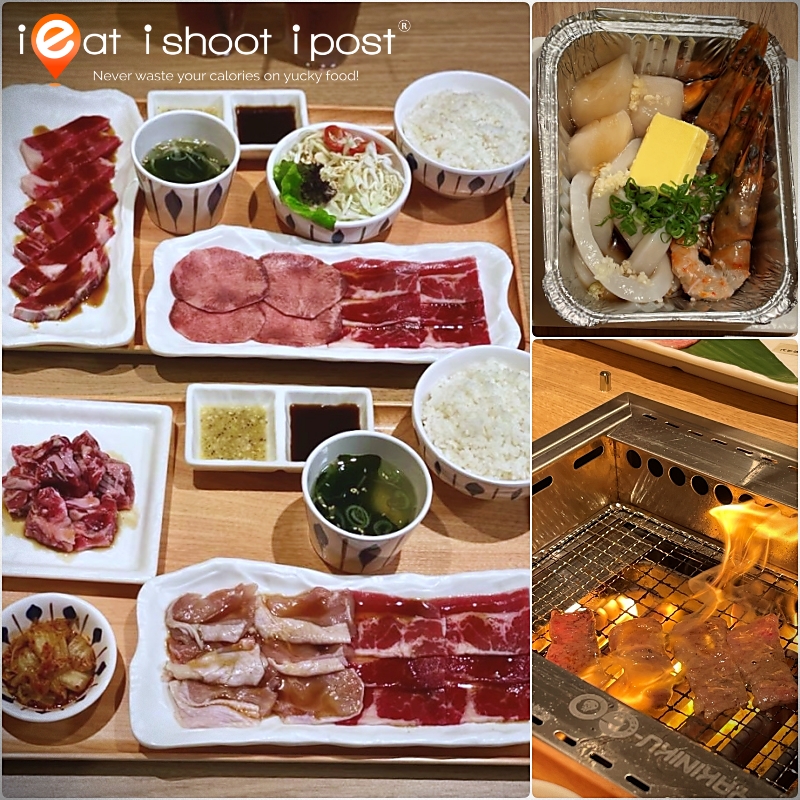 Yakiniku-GO provides the solution for those times when you have a craving for grilled meats but are dining solo. With the cheapest set (chicken) going for $8.80, you get to grill your own meat and eat with a bowl of rice, soup and side (kimchi/mini salad).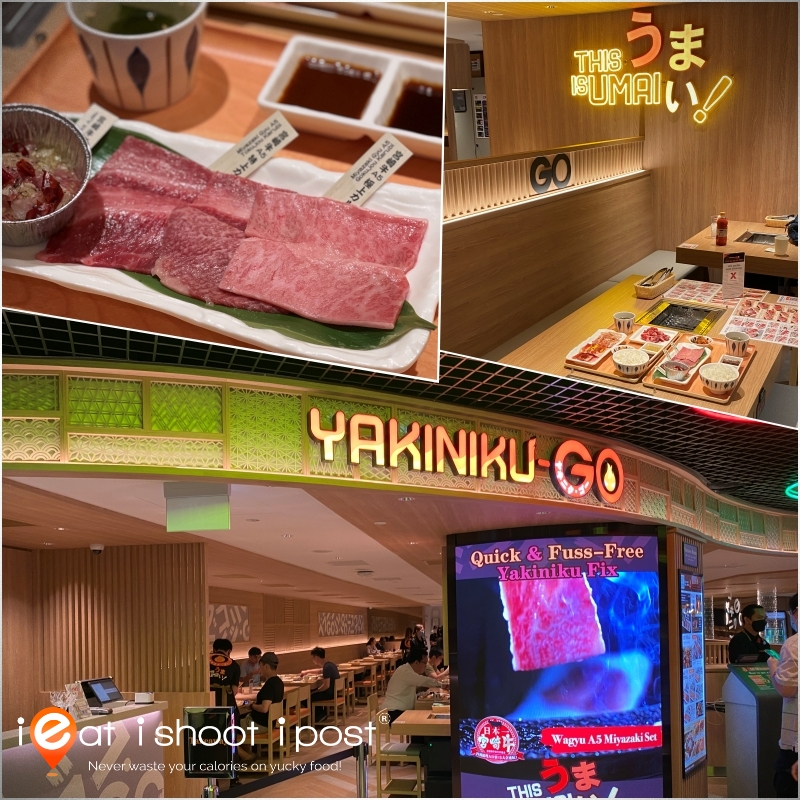 For $14.80, you can get a standard set (Value Treat Set) with 100g of thinly sliced beef and chicken as well as 100g of nakaochi karubi (beef rib fingers). The beef may not be top-grade Wagyu but should still satisfy your craving for grilled beef. For $21.80, you can try their Yakiniku-GO Set where you get a full 120g Angus Ribeye steak, along with 100g of beef tongue and short plate. They have four sauces – sweet, spicy, miso and a garlicky citrus sauce which goes very well with chicken.
Lisa particularly enjoyed the Seafood Hoiru Yaki ($12.80). The sauce you get after cooking the seafood was super tasty with white rice!
Overall, it's a convenient, quick, and reasonably priced place to satisfy the craving for grilled meats with rice.
Opening Special (Oct 25 – Nov 7)
$9.80 Value Treat Set – 200g of sliced beef short plate, chicken and Nakaochi Karubi (Beef Rib Fingers), served with Rice, Soup and Kimchi or Mini Salad. U.P. $14.80
3. Shabu-GO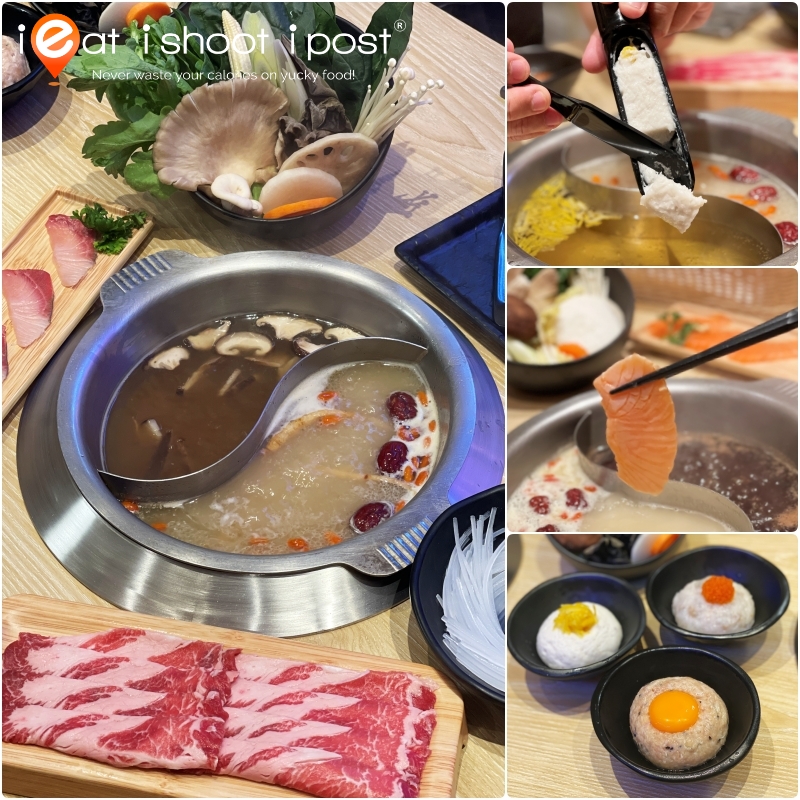 Shabu-GO is a brand-new concept by RE&S that caters to patrons who just want a quick and easy Shabu Shabu meal that comes in individual portions. The Value-GO sets start from $9.90 where you get chicken meat, veggie platter, Japanese vermicelli, and half a pot of basic soup.
They offer a selection of soup bases as well as dipping sauces which cater to a wide range of tastes. We recommend the basic Sukiyaki soup base or the Aromatic Mushroom Soup base (+$2). They also offer tomato (+$2) and ginseng soup (+$4) bases for those who would like to go for more local flavors. Sauces are extra at $1.50/pax and you get to choose up to 3 sauces with unlimited top-ups. The range of sauces is what you'd expect to find at a local hotpot place viz chilli, sesame oil, chopped coriander leaves etc but with a Japanese twist. It's novel and gives you more options, but we still prefer to stick to the traditional Japanese Goma and Ponzu sauce.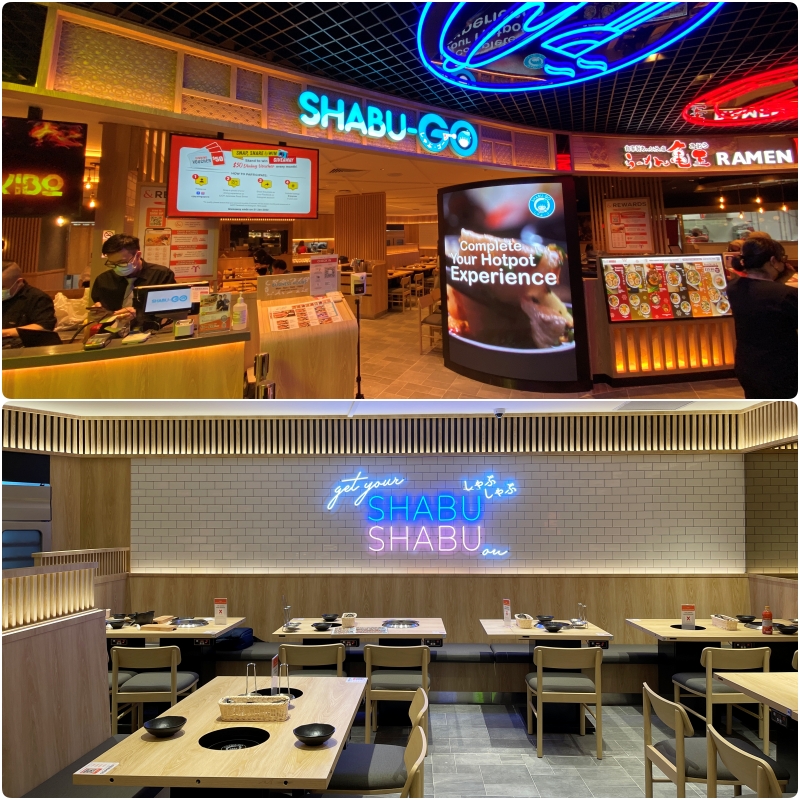 They offer sashimi grade hamachi here which is excellent for Shabu Shabu as well as house-made cuttlefish, prawn and chicken pastes and you get to choose from a range of tobiko, corn and yuzu toppings.
Opening Special (Oct 25 – Nov 7)
$2 House-Special Corn Cuttlefish Paste or Chicken Tsukune – U.P. $6 with any Value-GO set ordered.
Both Yakiniku-GO and Shabu-GO are targeted at mass-market consumers looking for quick, convenient and good value Japanese meals.
4. RAMEN KIOU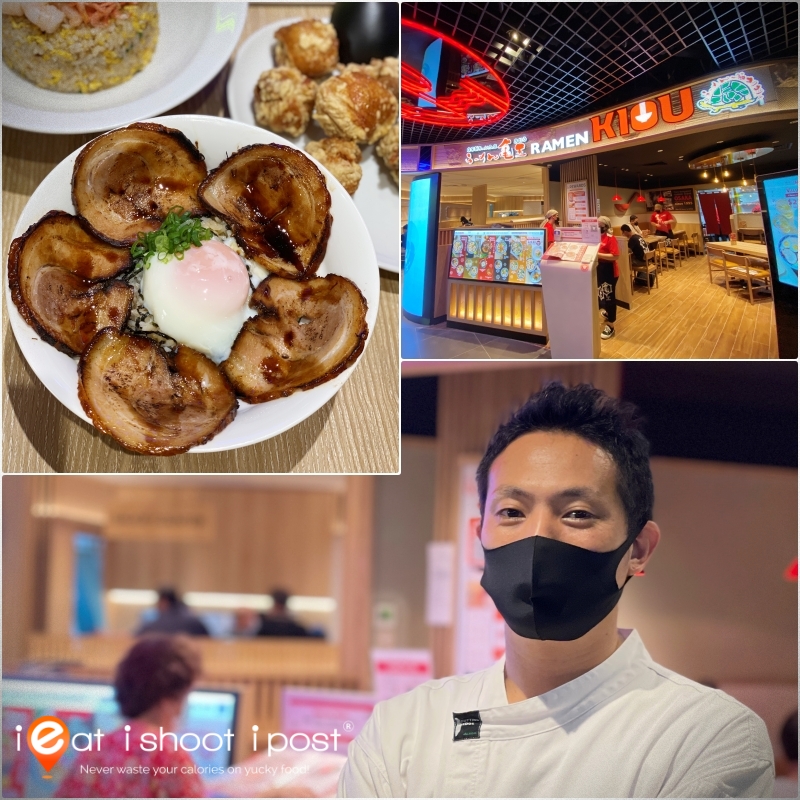 RAMEN KIOU is another welcomed addition to the food street. We have been fans of their tonkotsu ramen ever since we first tasted it at &JOY Dining Hall at Great World. Their chashu and tonkotsu broth are some of the best we have tasted in Singapore. We like their philosophy of "slow and steady" growth as represented in their emblem of a tortoise.
Founded in Osaka over 25 years ago, they eschewed quick expansion and have instead focused on maintaining their quality and expanding slowly. As such, many of the components comprising the Ramen are still meticulously done and you will be able to taste it when you order the food.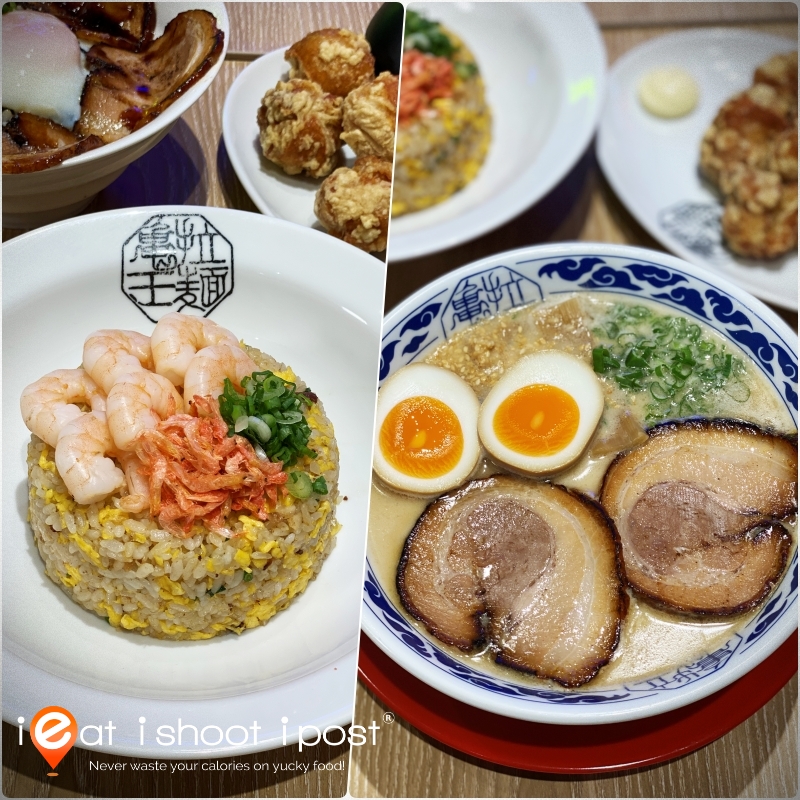 With the launch of the food street, RAMEN KIOU is offering a two-person set for $25.80 where you can get one bowl of Ramen (choice of the Signature Torotama KIOU Ramen or their best selling Deluxe Shoyu Tonkotsu Ramen)that comes with 2 slices of charshu , one donburi or chahan (fried rice), chicken karaage or Gyoza and two drinks. Both the fried rice and chicken karaage are very good. They also have a Deluxe charshu don ($12.90) on the menu so you can really get your chashu fix with five generous slices of chashu on Japanese rice!
Opening Special (Oct 25 – Nov 7)
$12.90 Torotama KIOU Ramen and 3pc Tori Karaage set – U.P. $17.45
5. Yaki Yaki Bo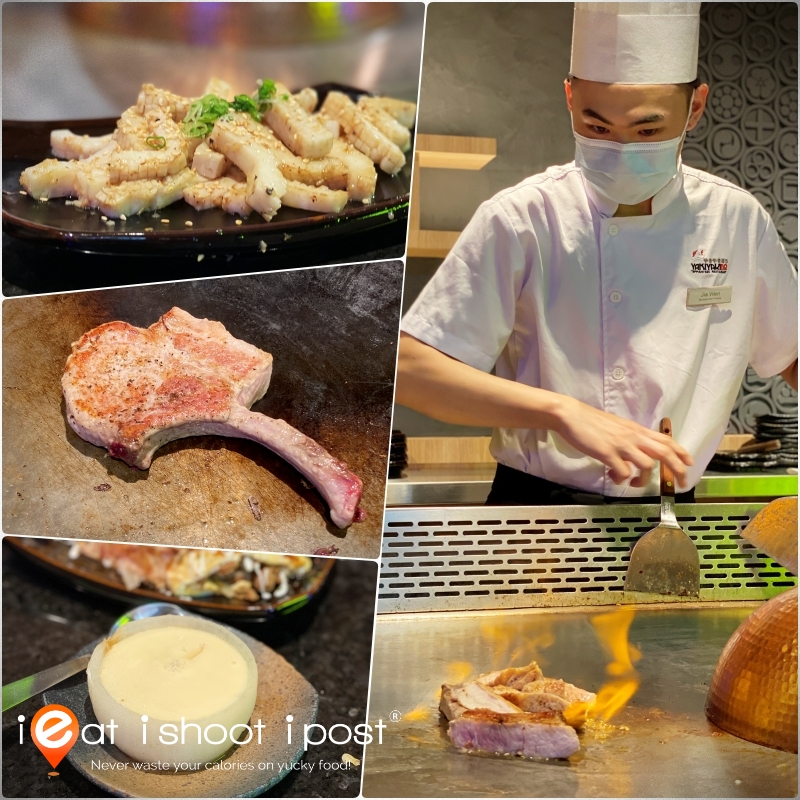 Yaki Yaki Bo has been at Shokutsu Ten since its inception, but we haven't really taken notice of it before. With the recent renovation, the place is now brighter and they have placed the Teppan right in front of the restaurant, so you can't miss the action when you walk past.
I think one of the reasons we have never considered eating there was because we had assumed that Teppanyaki is usually served in sets which might cost quite a bit. We were surprised to find that you can actually dine at Yaki Yaki Bo just by ordering a simple set meal!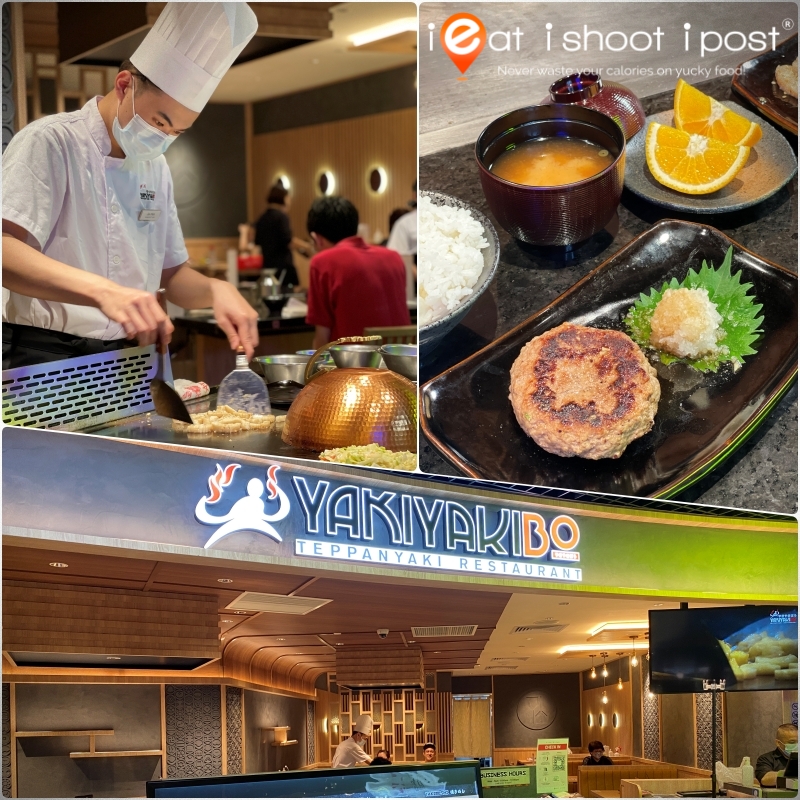 We were pleasantly surprised with the mock squid which is made from konjac. It was delicious and best of all, low in calories! We still find it hard to believe that it's actually plant-based squid! The other dishes we liked were the Pork Tomahawk and Wagyu Hamburg. The Chawanmushi served in an onion shell is quite novel and makes for entertaining theatrics on the teppan. With the ala-carte dishes, you can upgrade to set meal and get rice, miso soup, and fruit for $3.90.
Opening Special (Oct 25 – Nov 7)
$12.90 Teppan Meat Rice Set – choice of Beef, Chicken or Pork, U.P. $16.80
6. Idaten Udon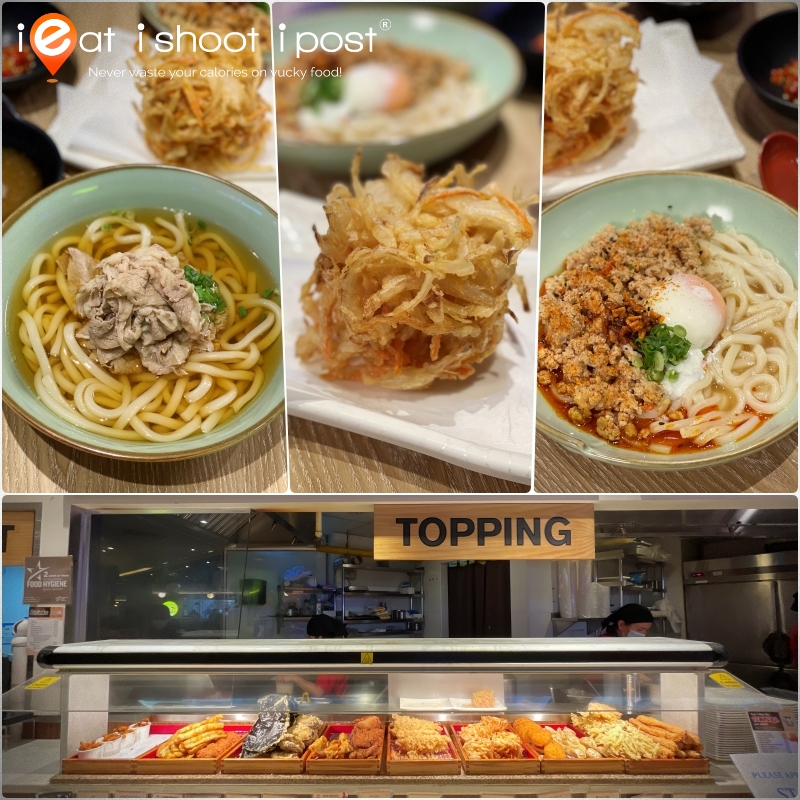 Another quick service restaurant that's staying is Idaten Udon, which is quite popular with students and young families. The concept works like a cafeteria where you first choose what mains you wish to have, collect and place on your tray, and be tempted to pick up some tempura as you pass by a buffet of deep-fried delicacies before reaching the cashier to pay.
I must admit that I have a weak spot for their Jumbo Kaki-age (fried carrots, onions, and radish) when dining at Idaten Udon. The massive vegetable bundle is especially tasty after it's dipped in the tempura sauce. Their Udon, which is imported directly from Japan, has a good bite.
After mid-Nov, the awnings will come down and you'll see the new facelift which I am sure will inject new energy into the place!
Opening Special (Nov 15 – 28)
$1 Bacon Tempura (U.P. $2.20) with every Mentai Carbonara Udon ordered.
7. Kuriya Japanese Market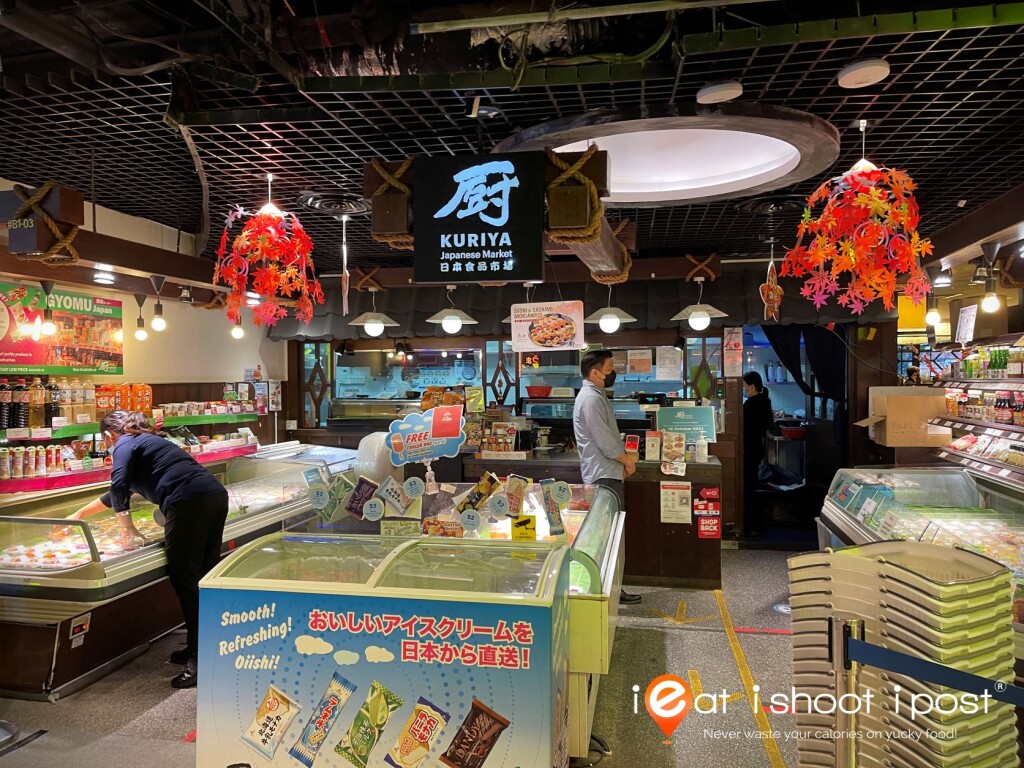 We are glad that they are keeping Kuriya Japanese Market as this is where we often pick up some Japanese ingredients. Hopefully, the place will be expanded to include more products!
Opening Special (Nov 15 – 28)
$9.90 Crazy Over Salmon Sushi Box (Bonus: FREE Thermal Cooler Bag with minimum spend of $25. Limited to 50 pieces daily)
8. Ichiban Boshi
Your full service Japanese restaurant serving sushi, sashimi and Japanese set meals stays as well and the frontage will get a bit of a facelift to match the rest of the food street too.
Re-Opening Special (Nov 15 – 28)
[Exclusive Creation] $26.90 Yuzu Espuma Kobore Sushi with Sake Pairing (Cup)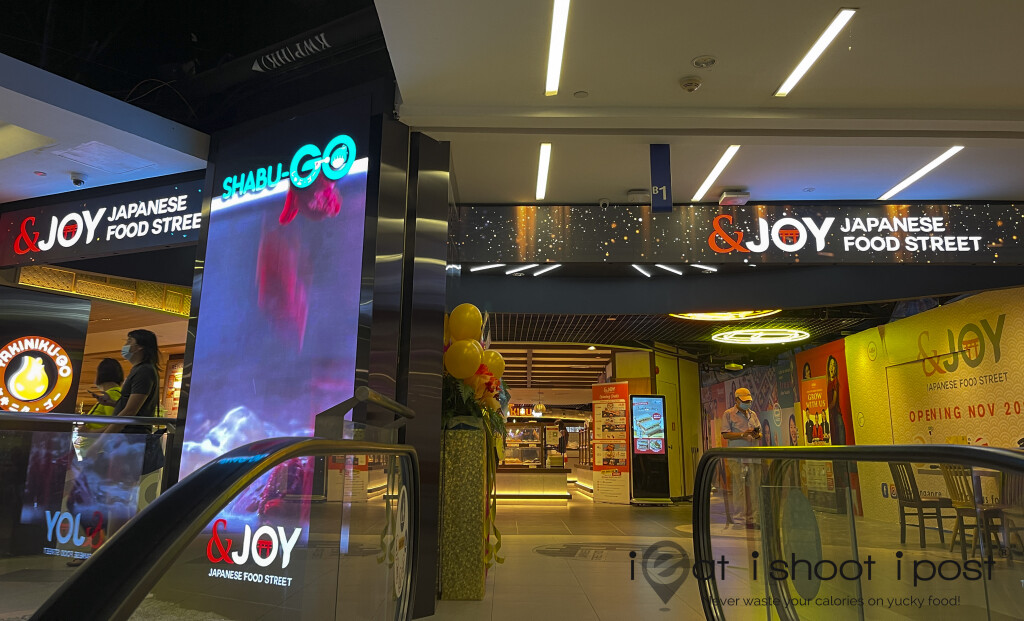 Conclusion
Japanese dining at NEX has certainly gotten a boost with the transformation of Shokutsu Ten into &JOY Japanese Food Street!
Disclosure: This post is written in collaboration with RE&S.