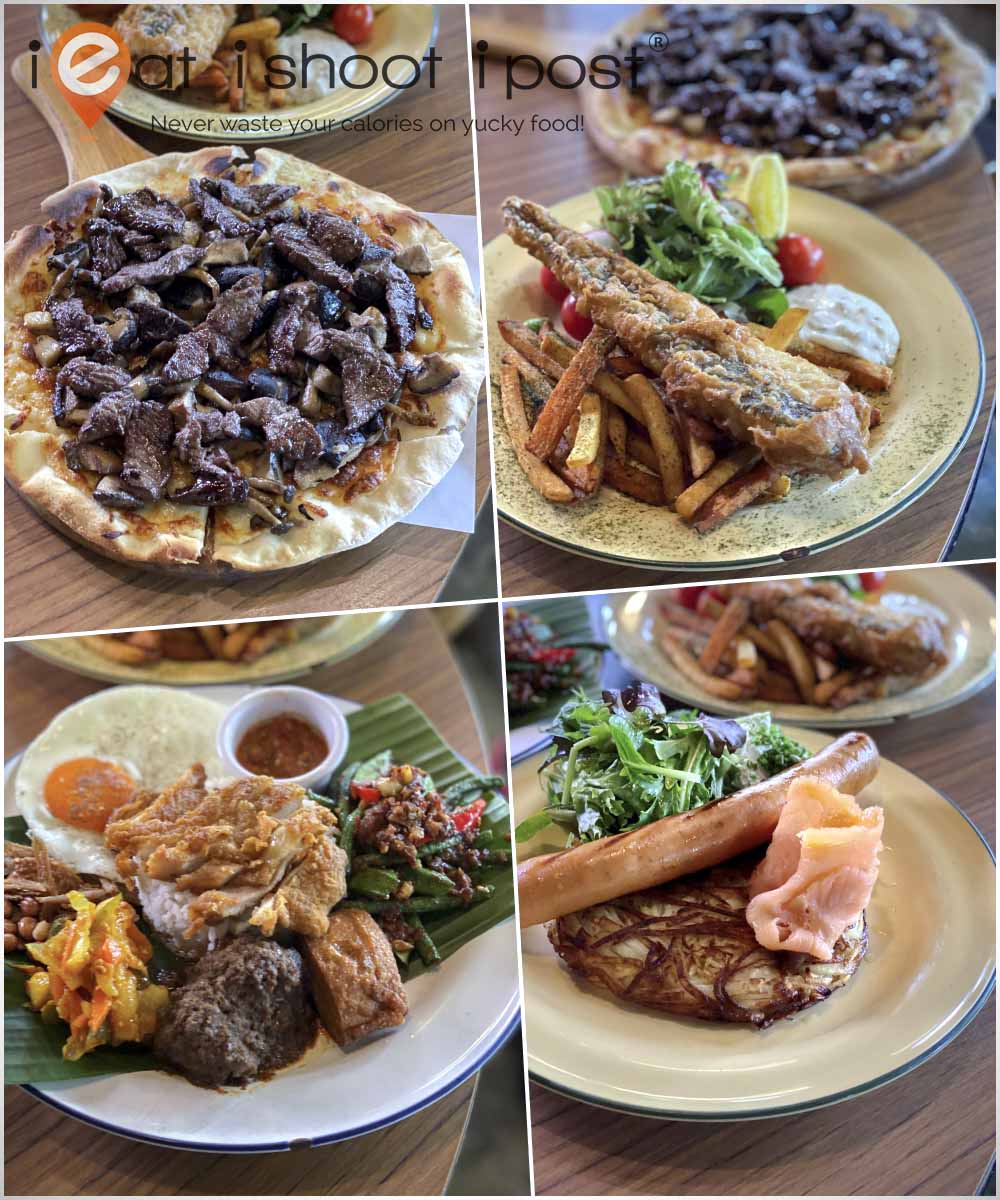 We really missed our road trips, so we decided to do one in Singapore. Our mission was to discover some of the most Ulu places to eat where you can feel as if you are somewhere else! When we really started looking we were pleasantly surprised to find quite a few gems on our little Red Dot!
The Coastal Settlement
Changi was our first destination. This area in Singapore is, thankfully, still relatively undeveloped and there are many colonial buildings still surrounded by lush jungle in what was once Changi Military Base. Driving along Netheravon Road, we come to The Coastal Settlement (TCS) which occupied what used to be Block 20, Changi Camp that was used by the Royal Air Force (RAF) as a fault control and telephone exchange.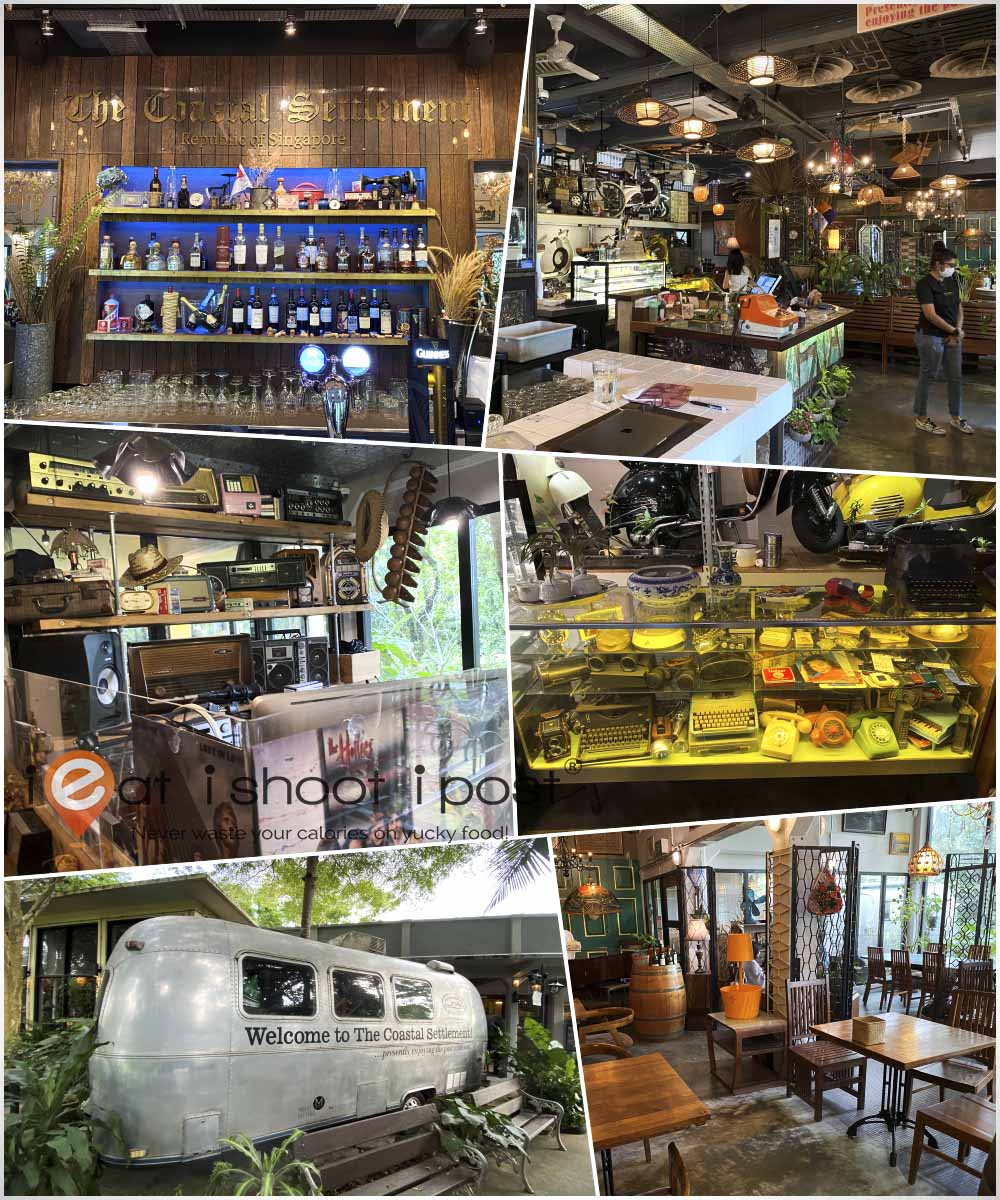 We have known of TCS for a while now, so it isn't quite a new discovery. However, over the years, the place has been accumulating more antiques and curios which has really had enough time to settle in such that it really feels genuinely rustic.
Foodwise, we were glad to see that the menu reflects some very local fare like their nasi campur, nasi lemak and curry fish. But they also have the usual burgers and pizza. Of special mention is their fish and chips which is made from freshly filleted garoupa, fried in housemade beer batter and served with sweet potato and french fries. Their wagyu pizza is also a popular item which features a cracker-thin crust topped with Wagyu beef.
The Coastal Settlement
200 Netheravon Rd, Singapore 508529
Map & Details
Fuel Stop at Esso Upper Changi North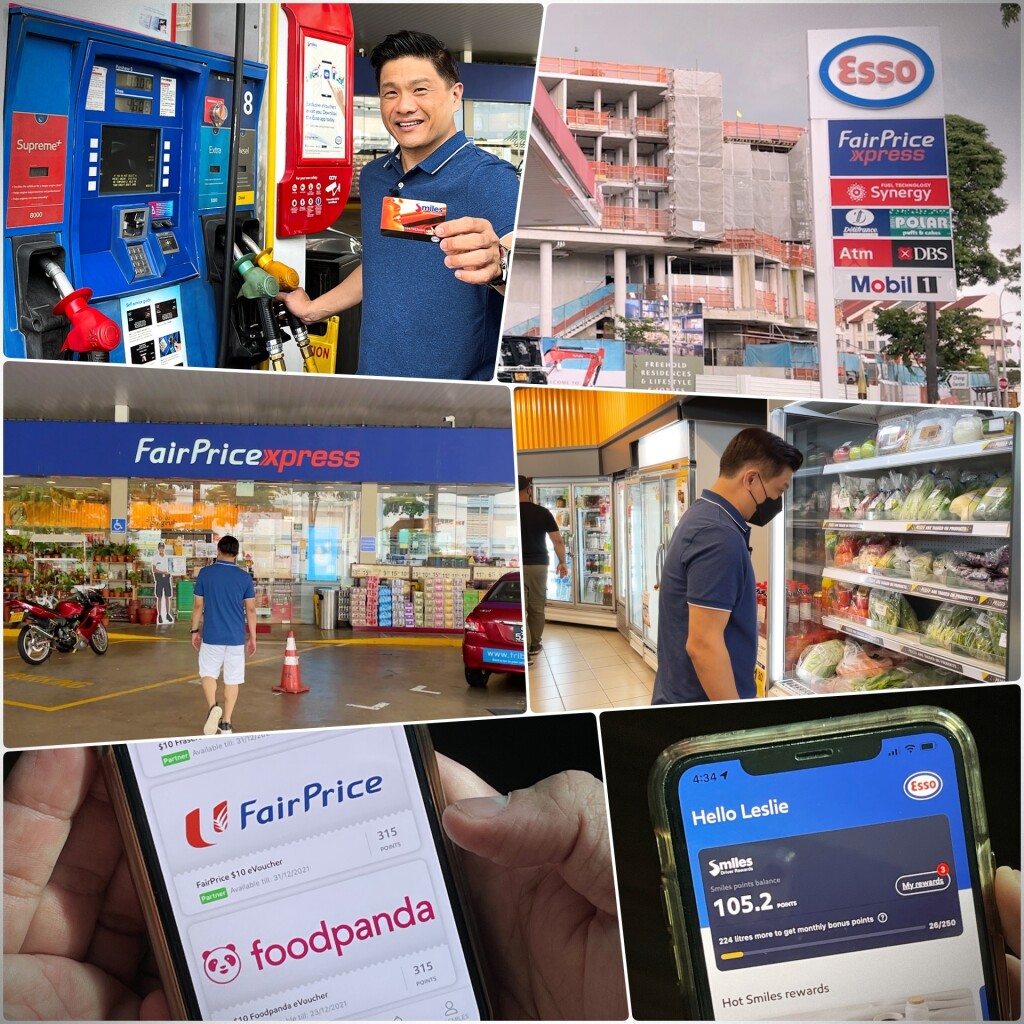 We've recently downloaded the Esso app and found it to be rather useful. We used the Esso Station locator function in the app to find the nearest station from The Coastal Settlement, and it pointed us to Esso Upper Changi North.
Being an Esso Smiles member means earning 1 Smiles point with every litre of Esso Synergy fuel I pump, and the points can be collected to redeem a good variety of rewards from partners like CapitaLand, Grab and Cathay Cineplexes. More than just rewards, Esso Smiles members will also gain access to all-year-round Esso promotions. Pro-tip for Esso Smiles members: Your Esso Smiles points never expire as long as you pump at least once every 12 months!
The FairPrice Xpress at the station was well stocked. You can pick up the usual drinks, snacks and even frozen meats and fresh vegetables. Their alliance with FairPrice Xpress means we get 24/7 grocery shopping convenience while making a fuel stop at any of their stations across Singapore.
For more information on the Esso Smiles rewards programme, check out www.esso.com.sg or the Esso Facebook page.

Sembawang Hotspring Cafeteria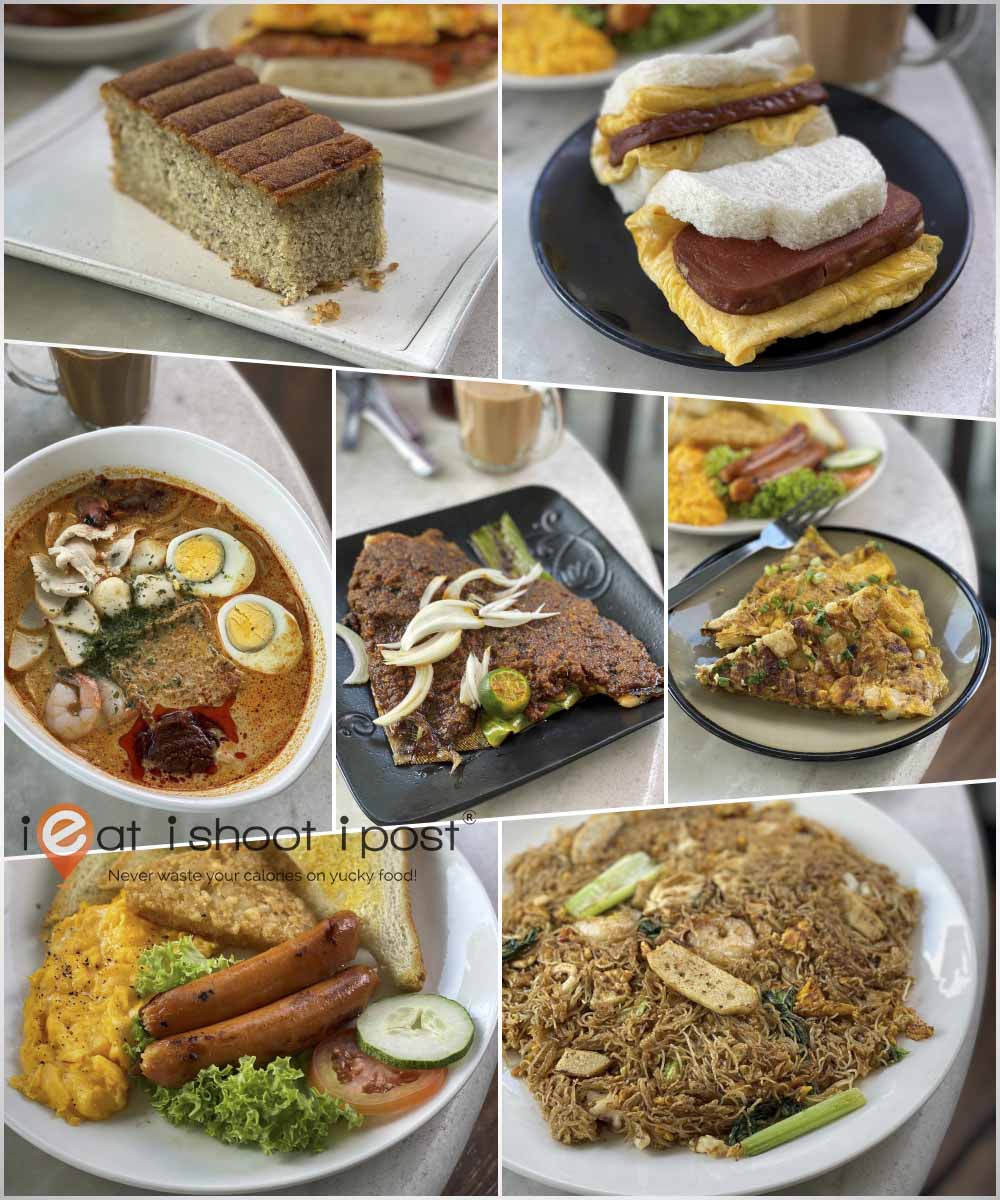 You probably know of Singapore's one and only hotspring in Sembawang where you can go get your feet soaked in mineral rich water. What you might not know of, is that the little shack that is located in the park actually serves very good food!
Sembawang Eating House is operated by a family who have been in the zi char business for 40 years! They were last located at Bottletree park before it was closed. Uncle Neo and his wife run the place and they are really passionate about their food. The rempahs and the sambals are all made in house, and their daughter bakes the cakes and pastries!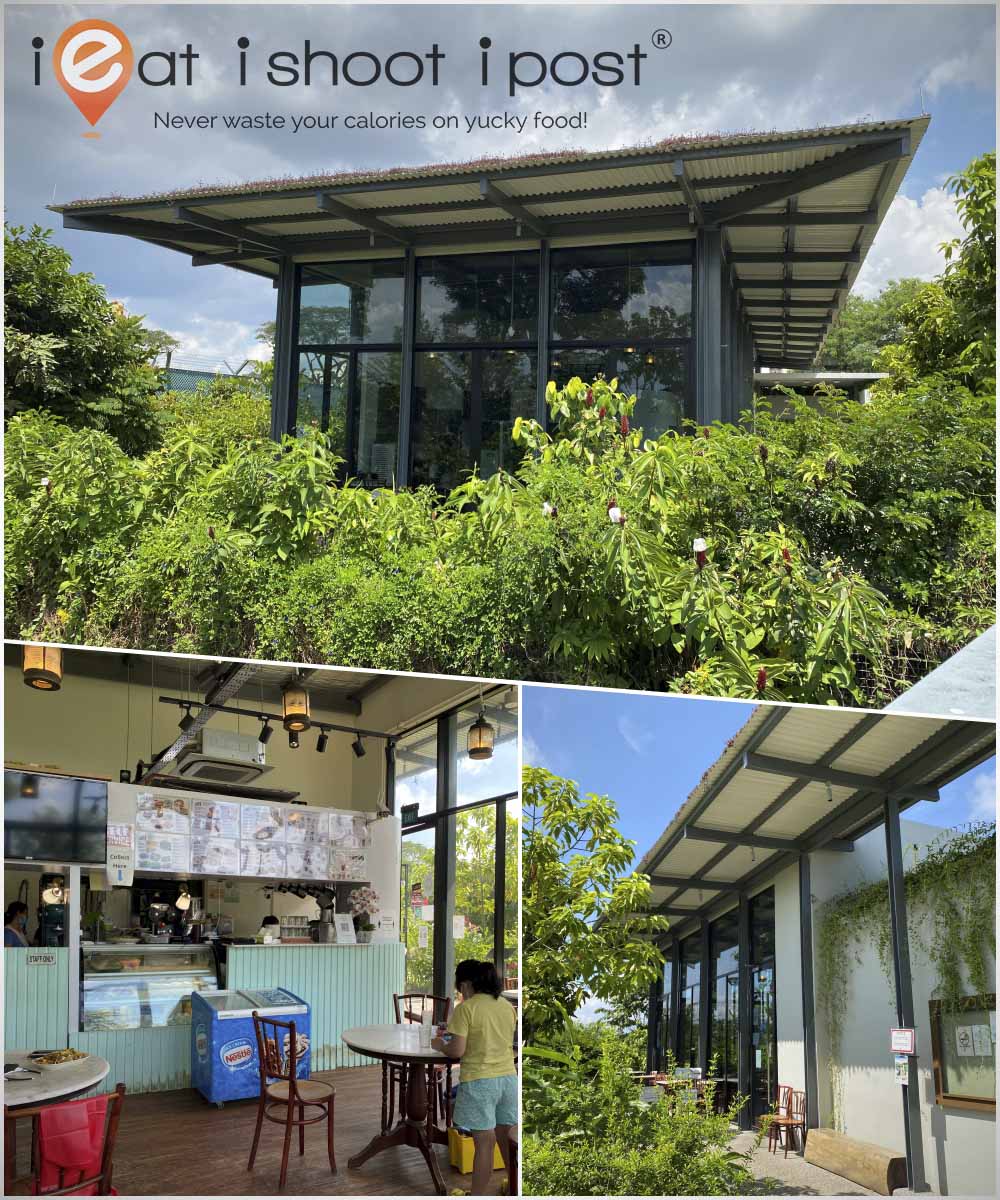 For breakfast, we highly recommend their laksa (available only on weekends) which is made from fresh coconut milk which is still painstakingly squeezed in the kitchen early in the morning. Uncle Neo would not have it any other way. It's a great place for all day breakfast as they have luncheon meat and egg omelette served in freshly steamed local bread. For afternoon tea, a cup of kopi and their homemade banana cake will really hit the spot. Their chaotar beehoon has that requisite wok hei and was yummy even though they are a Halal certified eatery, so no pork lard was used. This place really is a hidden gem and well worth the short hike to get to it!
Sembawang Hotspring Cafeteria
500 Gambas Ave, Singapore 756952
Map and Details
Bistro Gardenasia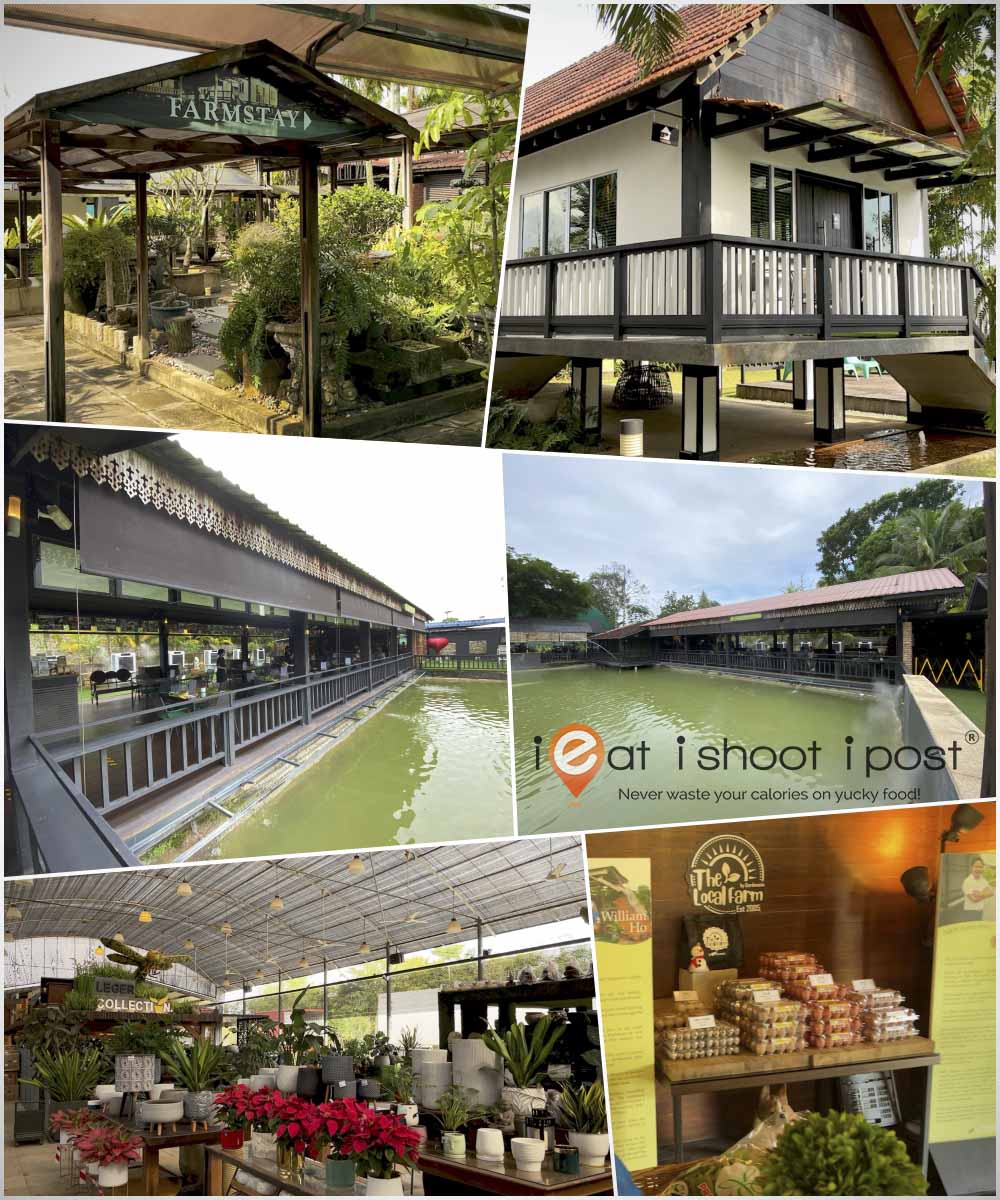 It is still hard to imagine that we actually have a "countryside" on our tiny little red dot. Usually, it would take a few hours of driving before you actually reach the countryside in most countries, but in Singapore, it only takes 30mins to reach the "countryside" and only about 10mins before you leave! But, yes, we do have an area in Singapore where you can still go and do farm stays, feed the goats, walk among plants that you can eat, and eat the plants that you walk amongst!
Over at Gardenasia is an oasis of green that is hard to find anywhere else in Singapore. You can drop in to buy plants at the nursery, local produce curated from neighboring farms, participate in a kid's edutainment program and even stay overnight at their farm stay!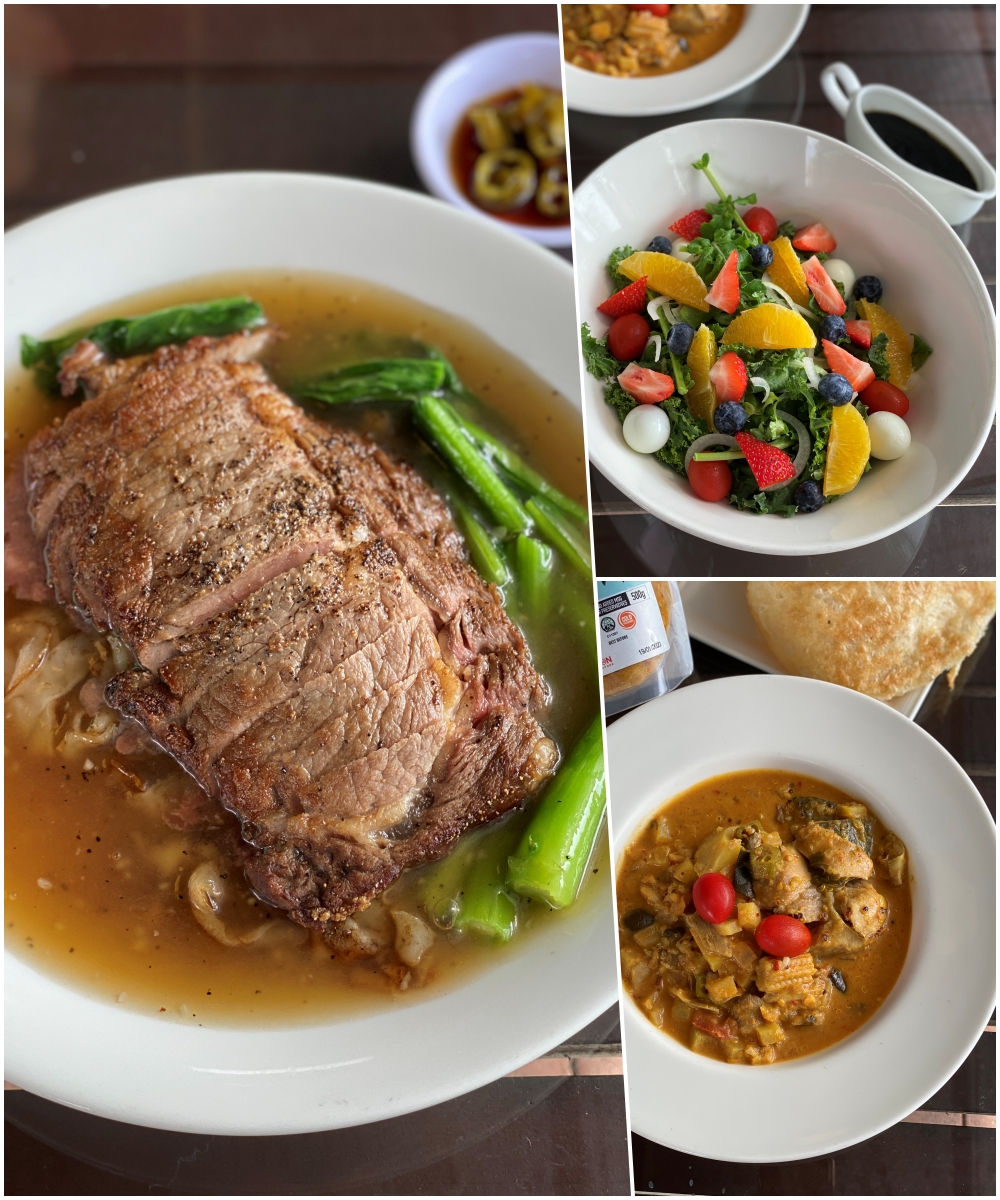 Their bistro is based on a farm to fork concept where they work with local farmers to produce dishes which reflect our local heritage. Their salads are made with local greens and quail eggs from the nearby farm. The fruits are, of course, imported. The assam fish chowder is a collaboration between Soup Spoon and a local fish farmer and is also available as a frozen, ready to eat pack at the grocery. It's not pretty to look at but very good. The ribeye horfun has the requisite wok hei, although we would have liked the beef to have a better char on the outside.
For drinks, you can go for the aloe vera and rozelle which is all made with produce from neighbouring farms.
Bistro Gardenasia
240 Neo Tiew Cresent
Map and Details
Rasa Istimewa Waterfront Restaurant
We started planning this road trip by scanning the map for restaurants that are located in the remotest parts of Singapore. Rasa Istimewa appeared as a location in the middle of the sea! When we finally visited, we were immediately attracted to its unique location on a pier! It really wasn't something we were expecting!
The dish that first caught our attention was the kampung fried rice. It had that requisite wok hei and the rice was nice, plump and chewy. The satay was not bad. It isn't the stuff that you would go all the way there to eat but when you are over the water, a few sticks of smokey satay mixed with the sea air feels just right. Unfortunately, our black pepper crab wasn't 100% solid but the black pepper sauce was very good. Overall, the food is decent and this is a nice place to relax and imagine how Mas Selamat might have crossed over to Malaysia!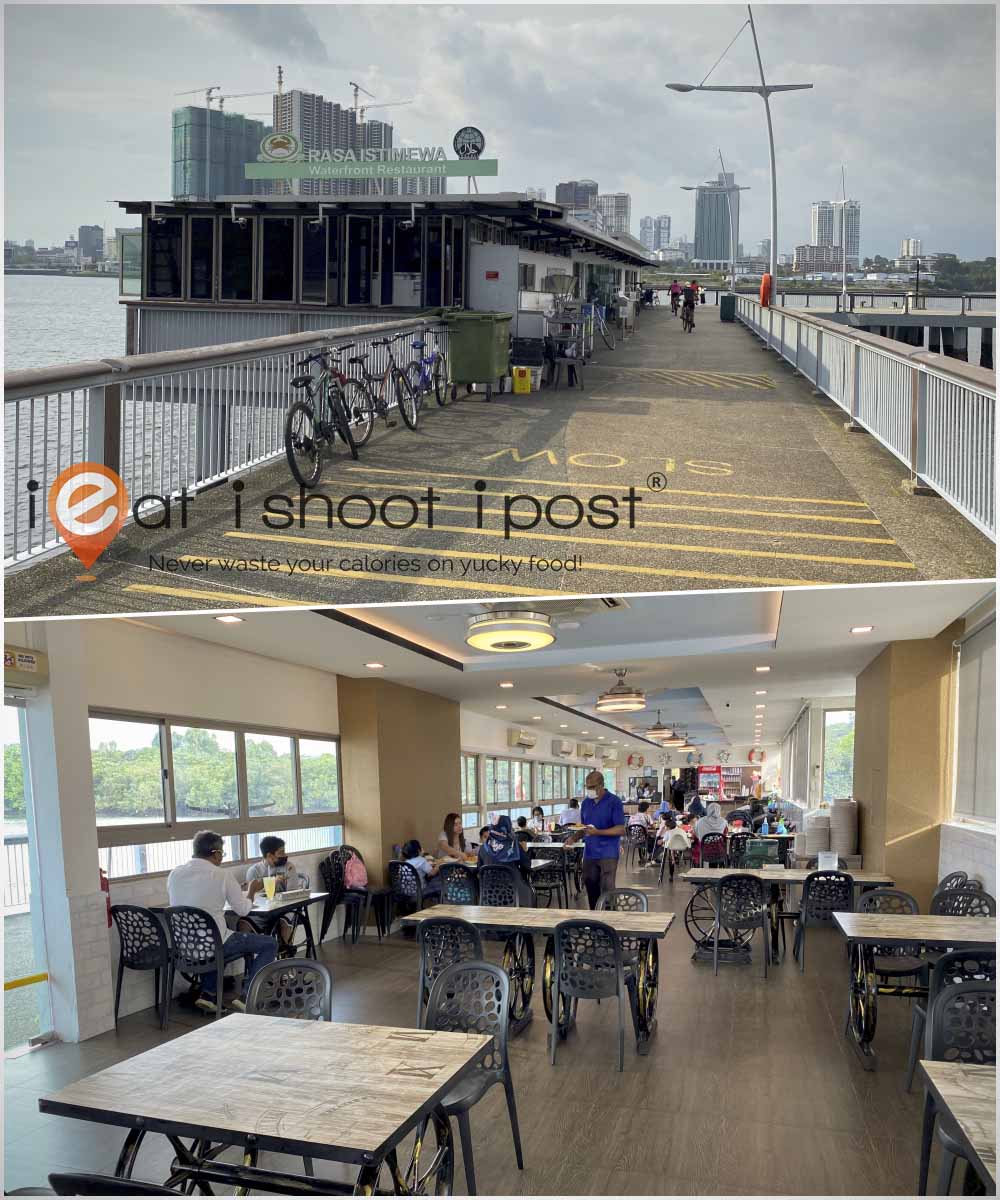 Rasa Istimewa Waterfront Restaurant
6A Admiralty Rd W, Singapore 757445
Map and Details
Conclusion
Hope you all enjoyed our little road trip and are inspired to plan one of your own. Let us know in the comments below if you are planning to visit any of these places or have other ulu eateries to recommend! Before you set off on your roadtrip, don't forget to get your Esso Smiles card from any Esso station, sign up as an Esso Smiles Driver Rewards programme member, download the Esso app and start refuelling your car as you fill your stomachs! Drive safe, and Smile always 🙂
Happy eating and happy holidays!
Disclosure: This post is written in collaboration with Esso Singapore.