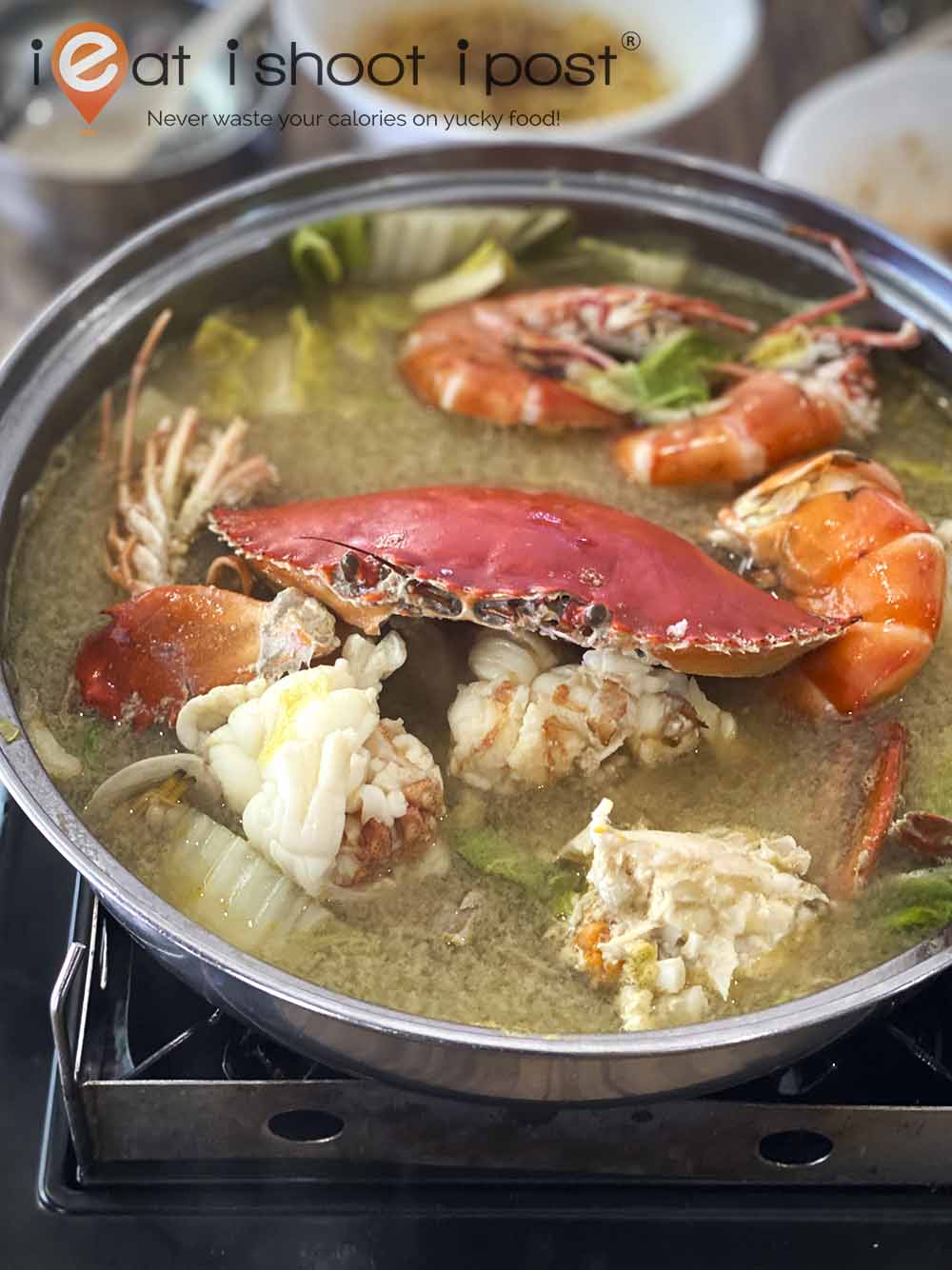 Today's story will appeal to those of you who really love seafood!
This unassuming hawker stall in Geylang Bahru hawker centre looks like your typical prawn mee stall during the day, but come nightfall, all the tables around the stall will spot a steamboat pot filled with some of the freshest and highest quality seafood you can find in Singapore!
The person running the stall is 65-year-old Richard Sng who used to run a printing shop before he made a career switch to being a hawker.  He had absolutely no knowledge of food, so he took up a job at Noo Cheng Prawn Mee and started learning the ropes.  He soon ventured out on his own with Wen Wen Big Prawn Noodles but took him quite a while before business picked up.  In 2013, he started the seafood soup concept.  The secret of his success is in being able to procure some of the best seafood available.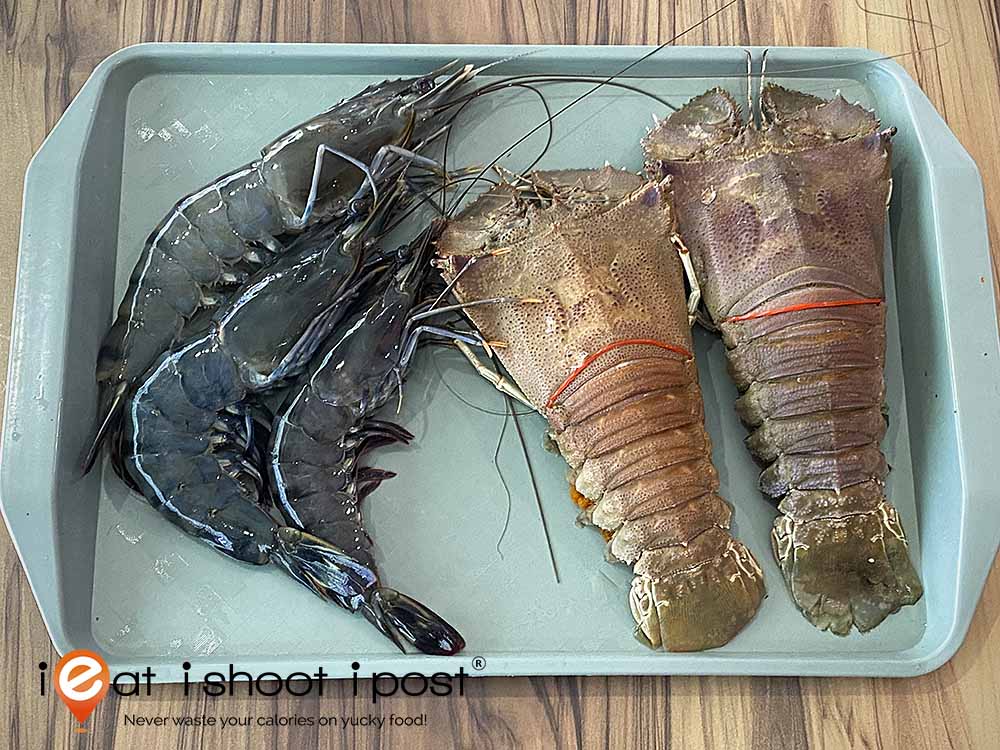 His crayfish ($60/kg), which is hand-carried all the way from Kuantan are the largest I have seen locally and super fresh.  He also managed to procure giant wild-caught tiger prawns which are excellent!  The basic soup costs $18 and comes with pork bones, pig tail, lala and two prawns.  You can then add solid Sri Lankan crabs and crayfish to your liking.   He offers a money-back guarantee on your crabs if you are not satisfied.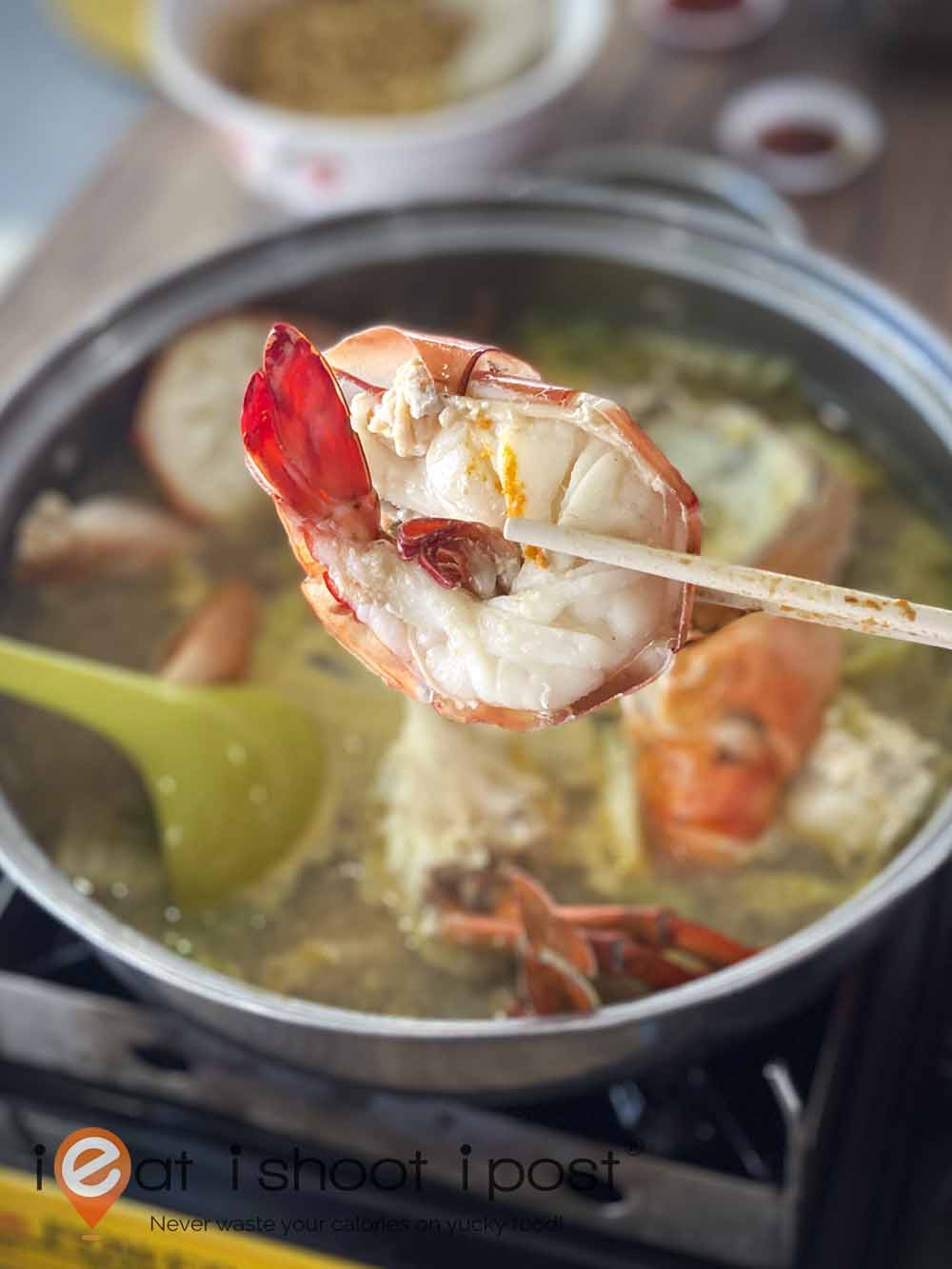 The soup is made from boiling pork bones, ikan bilis, dried cuttlefish and pu-erh tea.  The pu-erh tea helps cut through the fat and Richard guarantees that you will never get thirsty from drinking the soup. No herbs or ginger is added to the soup so that you can savour the natural sweetness of the seafood.  It is really good to the last drop!  In fact, it's better towards the end when it gets more concentrated!  4.5/5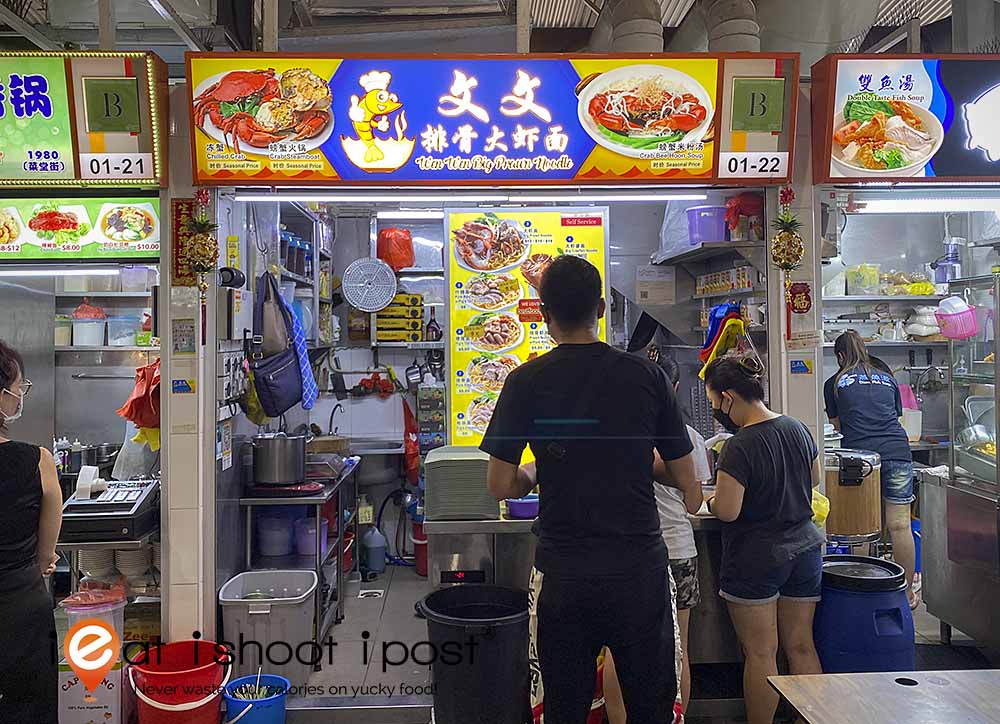 Conclusion
Superb seafood soup hotpot!  $65 may sound expensive for a hawker centre meal, but the same quality seafood will set you back more than $100 at a seafood restaurant!  As Richard likes to boast, if you feel it is too expensive, then please go somewhere else!  But those who really know their seafood will know that this is really good seafood at a very reasonable price!
Postscript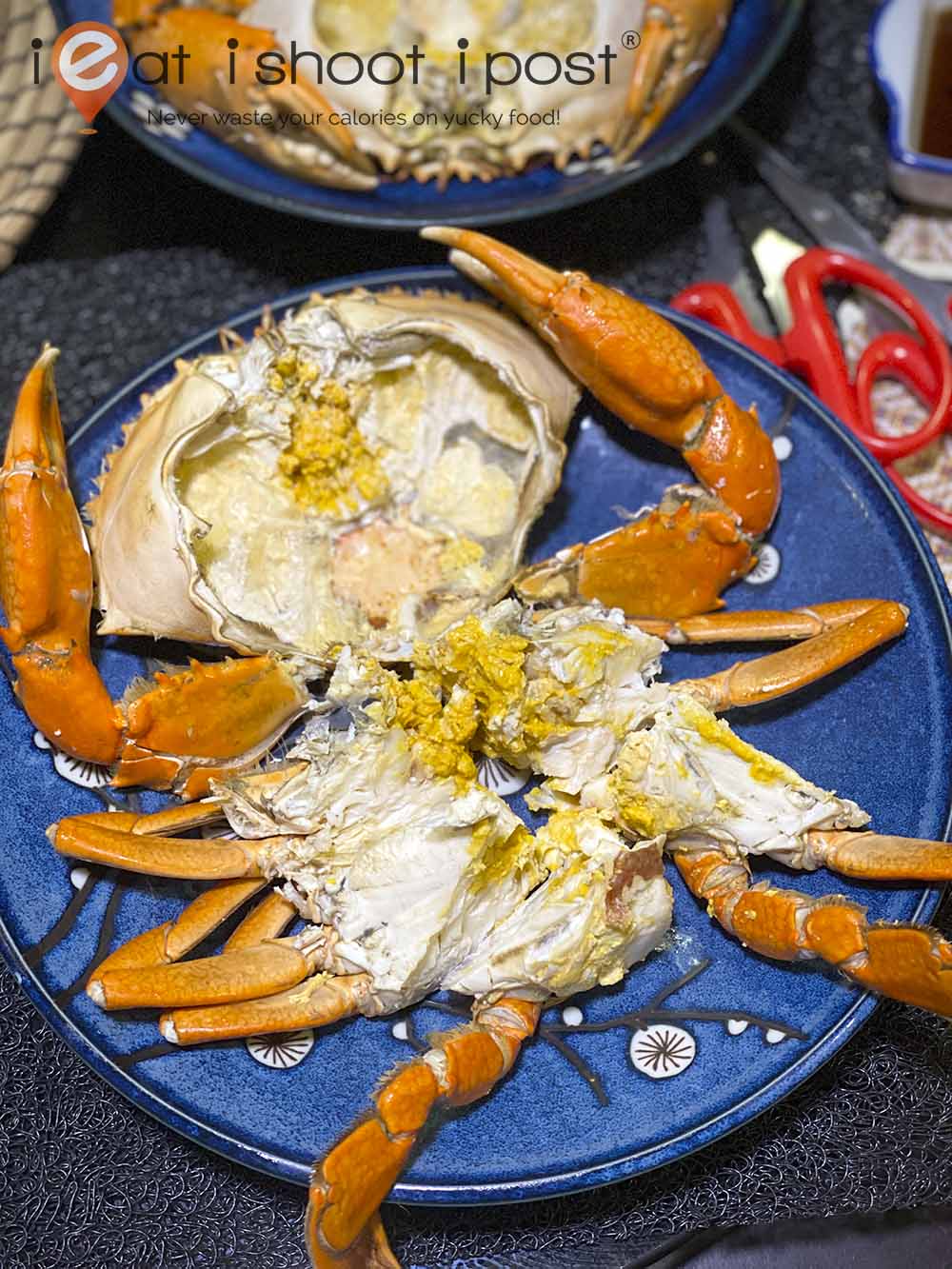 This stall does some of the best cold crabs I have come across in Singapore.  The double-shell crabs are big and full of crab butter!  You can order and pick up from the stalls on weekends! 4.5/5