With liverpool1965, tamago, iwatch_ueat and smart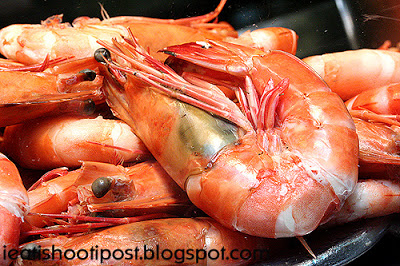 This is another prawn mee frequently talked about by forummers. The first thing that really impresses you when you get there is the quality and size of the prawns. The prawns are not the common pond bred tiger prawns that you get at most stalls, they are Wild Prawns harvested from the Sea. The flesh is tender and sweet and really a treat!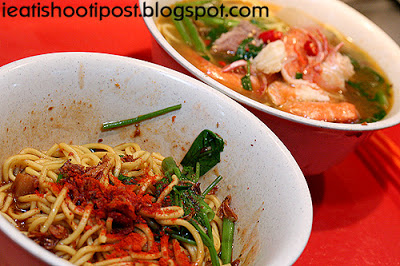 We tried both the dry and the soup versions. The soup was very good, though it was a tad diluted that day because of the rain. "Huh? What does rain got to do with the soup being dilute?", I hear you say. Well, because of the heavy downpour, the number of bowls sold in the morning was down, so that means the soup did not get as many blanches with the prawns. (Which is why if you like good soup, you should go after the lunch or dinner peaks!)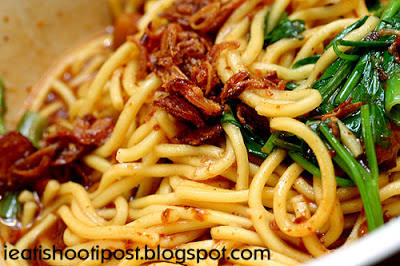 The Dry Version was Super Darn Shiok! This is possibly the best Dry Prawn Noodle I have eaten! The chilli is more savoury than spicy and its just got that X factor that kept me thinking about it that night. The stallowner shared that aside from using good belachan, the other secret ingredient is their use of good quality Indian spring onions. $5 for a bowl with medium sized prawns 4.6/5 (Dry version)
Conclusion Currently my pick for best Dry Prawn Noodle.