It's the most, wonderful time, of the year …
Whether you had a good, trying or even languishing year, you deserve a break to soak in the festive lights and holiday atmosphere and go on date nights with a loved one.
One thing we try to do as a married couple is to plan date nights without our kids. Something we advocate especially for couples with young children. And what better excuse to go on a date night when you can get discounts as CITI Cardmembers!
To help you with some date night ideas, we went to a classic steakhouse – Gordon Grill at Goodwood Park Hotel, an authentic Italian restaurant – Basilico at the Regent Hotel, a hipster Japanese Yakitori – Bincho at MinJiang and a lovely French restaurant with a view – La Brasserie at the Fullerton Bay Hotel. Hope you'll be inspired! Enjoy!
Gordon Grill at Goodwood Park Hotel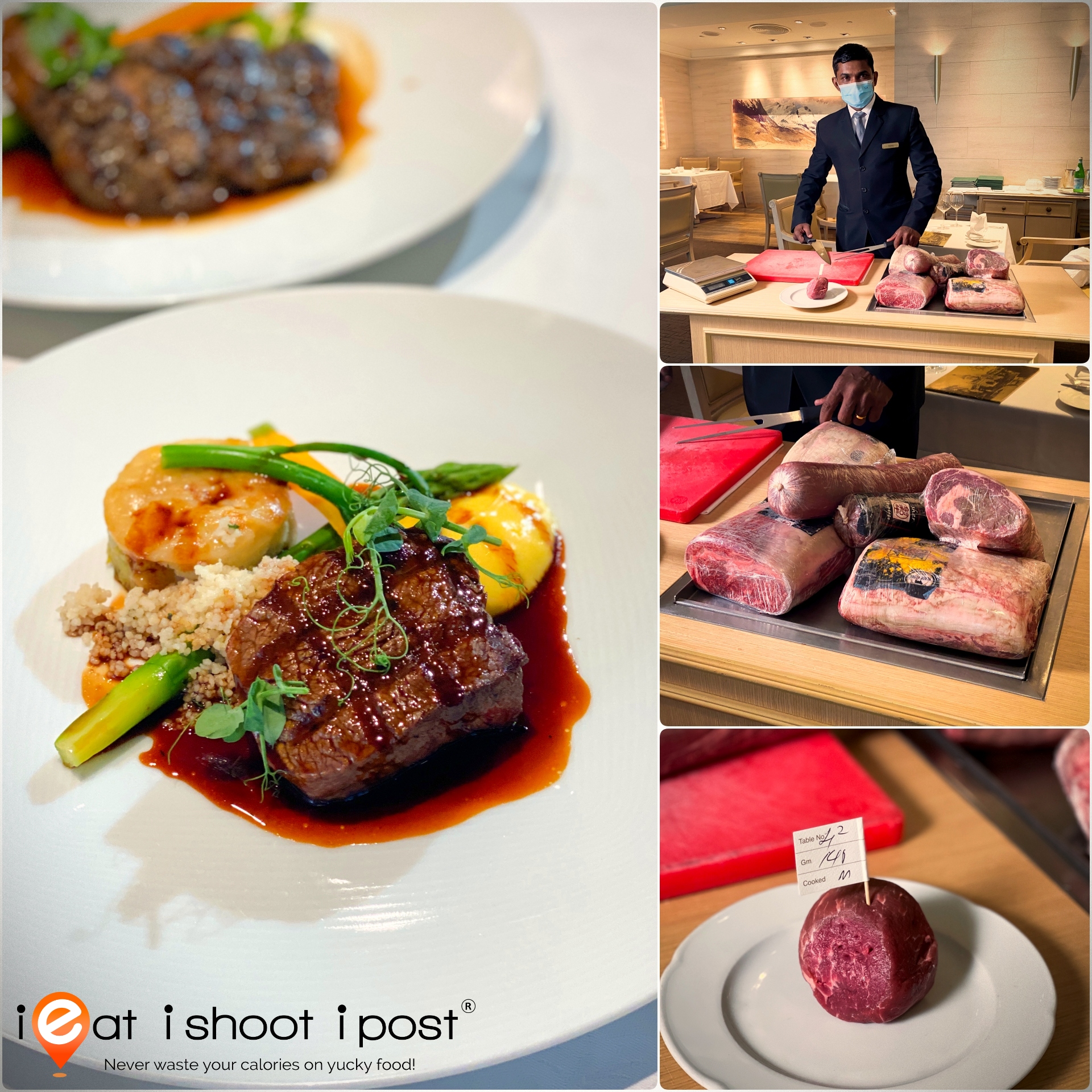 This is one of Singapore's Steakhouse stalwarts which first opened its doors in 1965. Gordon Grill still keeps to the old school steakhouse culture. So, this is where you can still get to choose your steak from a meat trolley which is wheeled to your tableside and at the end of the meal have the host flambe your Crepe Suzette at the tableside. On weekends, you will also be able to order your Prime Rib of beef carved at the table and served together with Yorkshire pudding!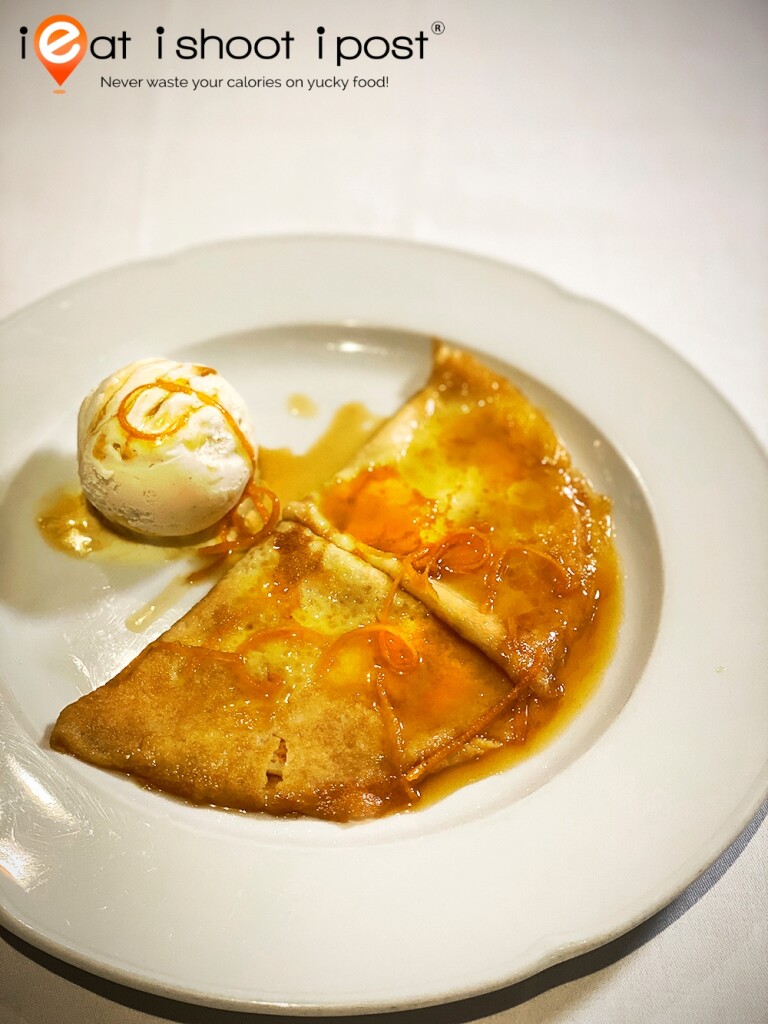 One thing we like about their appetizers is that it is served in trios so you don't have to pick one over another. The Trio of Appetizers features a perfectly fried piece of Foie Gras, Hokkaido Scallop and some tasty Angel hair Lobster pasta. For the Trio du Soupe, you'll get cup-sizes of Lobster Bisque, Mushroom Truffle soup and Chicken Consommé.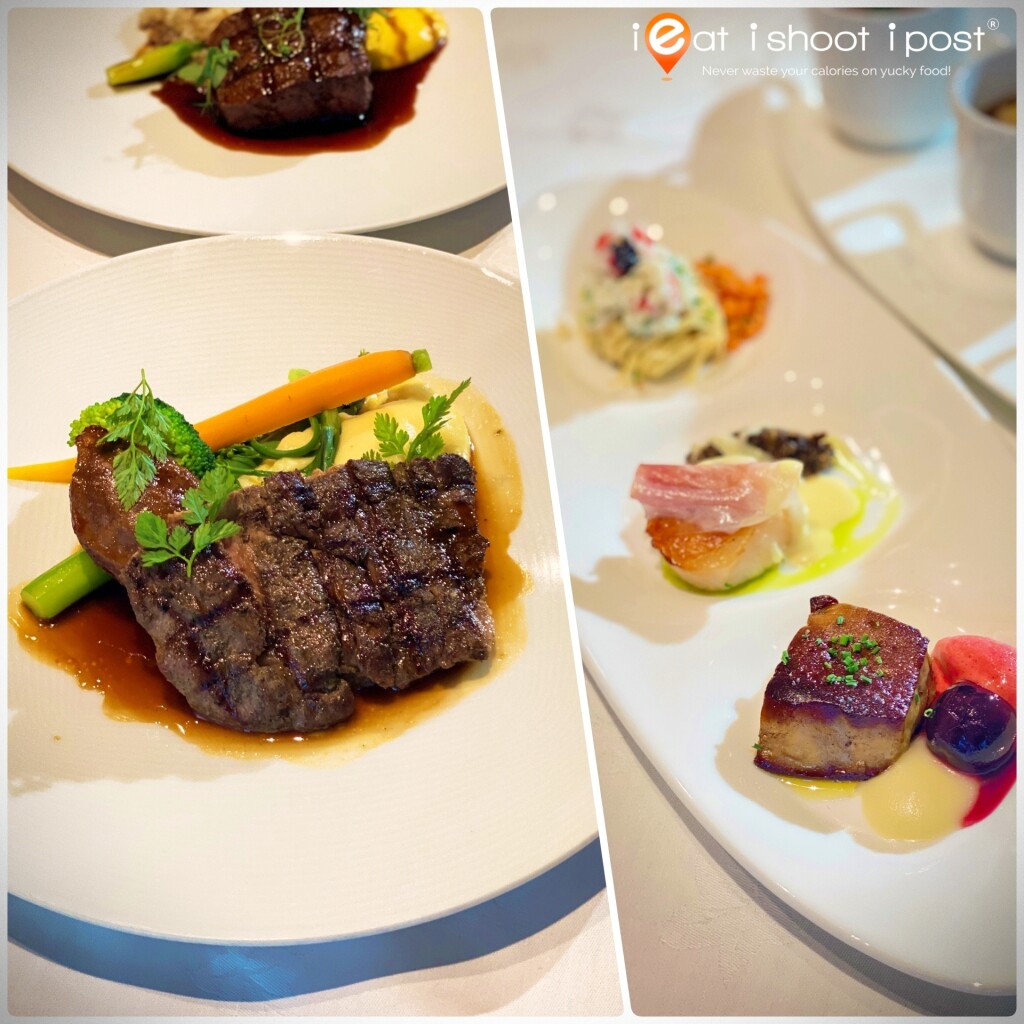 For the mains, Lisa chose a piece of Creek Stone Prime USDA Black Angus – 28 days aged fillet that was perfectly grilled and was served with inhouse sauces. We really enjoyed the Duo of Pork where you get a juicy piece of Iberico pork loin and tender piece of pork cheek that has been slow-cooked.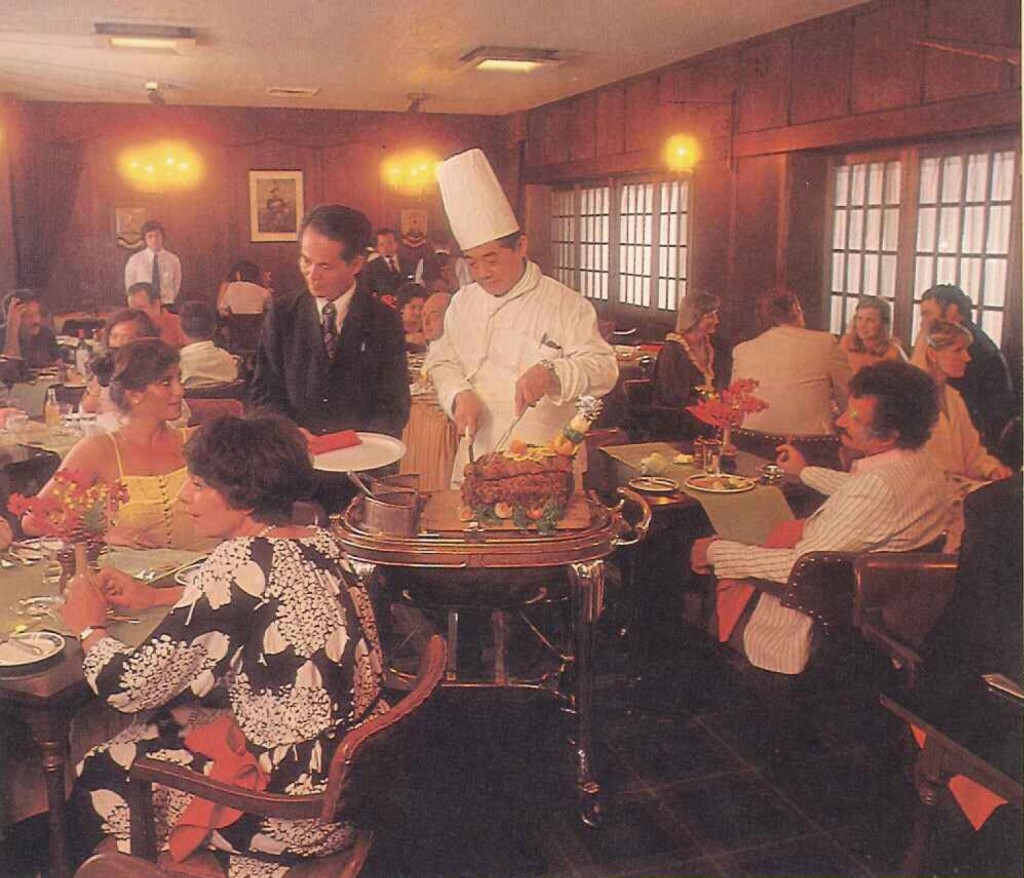 Built at the turn of the century, the grand old building started off as a German club before it was taken over by the British during the first world war. After the war, it was bought over by the Manasseh brothers. Gordon Grill was named after the wife of one of the brothers, whose maiden name was Gordon.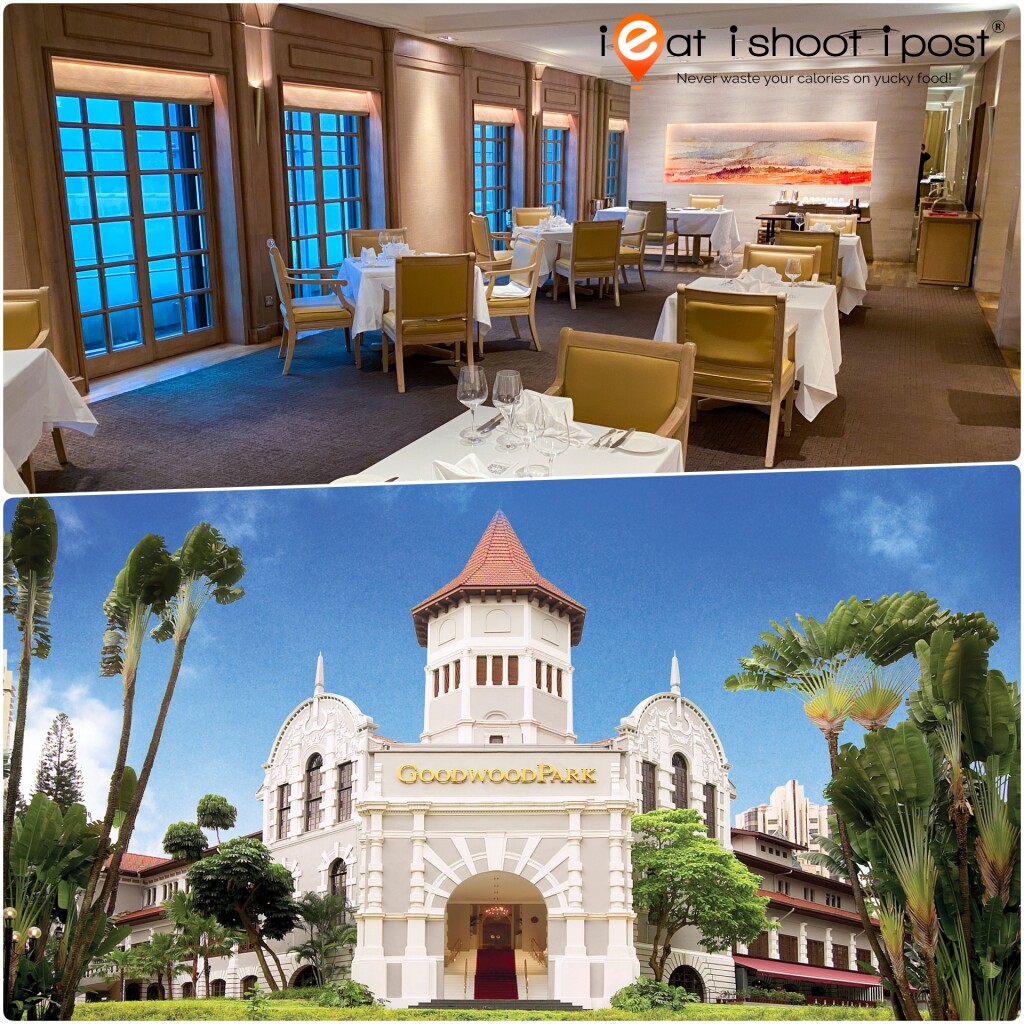 With such rich history, one can only imagine what the scene must have been like during those days or which celebrities had sat the exact spot you are. We only wished they kept some of the old paraphernalia like some of old New York steak houses which would surely give the place a more old school steakhouse vibe!
Citi Gourmet Pleasure Special – 15% off ala carte food bill with Citi Cards
Valid until: 30 Dec 2021
Find out more about this deal here.

Gordon Grill
Goodwood Park Hotel, 22 Scotts Road, Singapore 228221
Opening Hours: Lunch: 12pm – 2.30pm, Dinner: 7pm – 10.30pm
Reservations: 6730 1744 | [email protected]
Basillico at Regent Hotel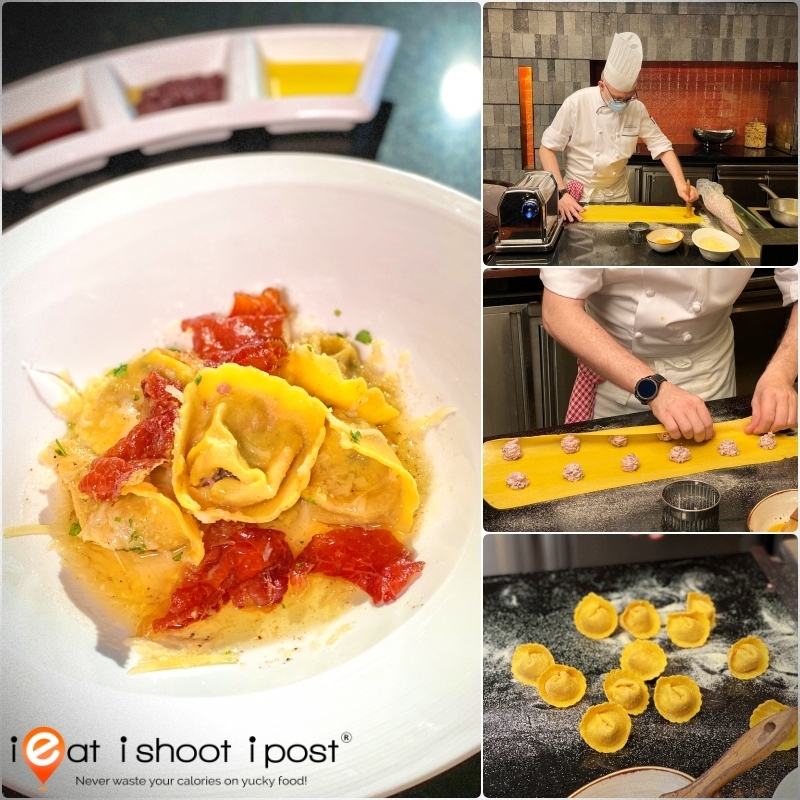 We were suitably impressed with the quality of the Italian food here at Basillico. They used authentic (Italian) ingredients like the Occelli Butter which costs $17 per 225g block which was more than three times the price of normal butter! But Chef Luca still insisted on using this luxury brand from Italy and we saw him adding a generous chunk of it to make the butter and sage sauce for the Braised Pork Contechino and Lentil Ravioli. Pork Contechino is typically made into sausages and served on a bed of Lentils during the festive season in Italy. Here, he transformed the festive dish into lovely parcels of well-seasoned pork filling drenched in lip smacking luxurious Occelli butter sauce.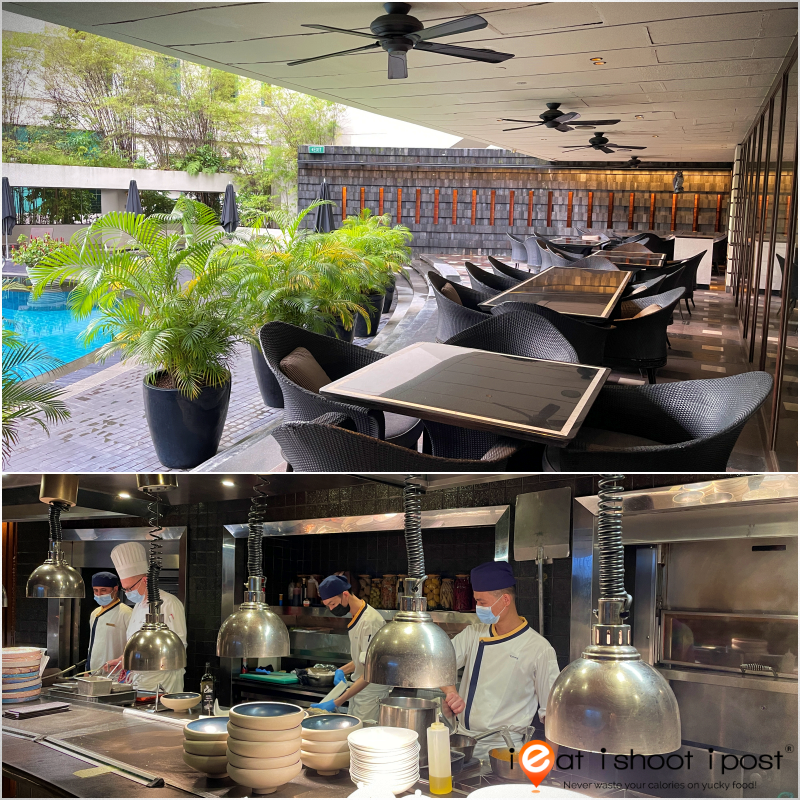 The restaurant is set up like a mercanto (market) with both indoor and outdoor terrace dining by the pool. Before Covid, they had a buffet spread with various live stations including a cheese room. While the buffet concept is now put on hold, the live stations are still operational and you can still see your pasta and pizzas being made on the spot.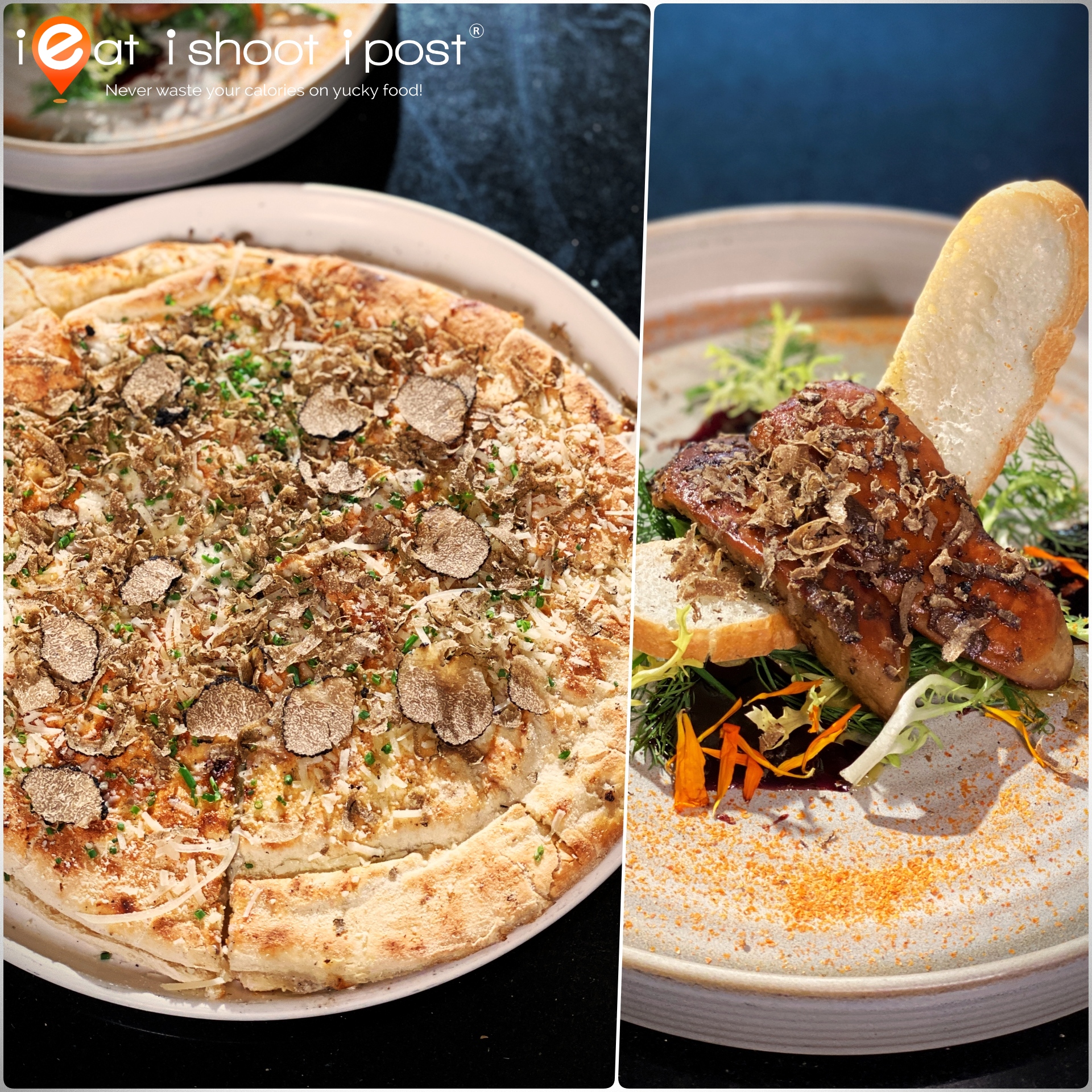 One dish we really enjoyed was their three cheese Focaccia! It was essentially a pizza stuffed with mozzarella, mascarpone and robiola which is a cheese made from cow, goat and sheep's milk. The cheesy focaccia is ultimate comfort food!
The foie gras here was also excellent. There are many grades of foie gras and they used a really good one here which was rich and creamy. This was complemented by an intense reduction of the Amarone wine.
Dessert was a very refreshing red berry salad with basil, strawberry nectar and pistachio gelato.
It's really a shame that they had to close the cheese room due to Covid restrictions but they still have good range of Italian Cheeses which should make for a great evening of wine and cheese.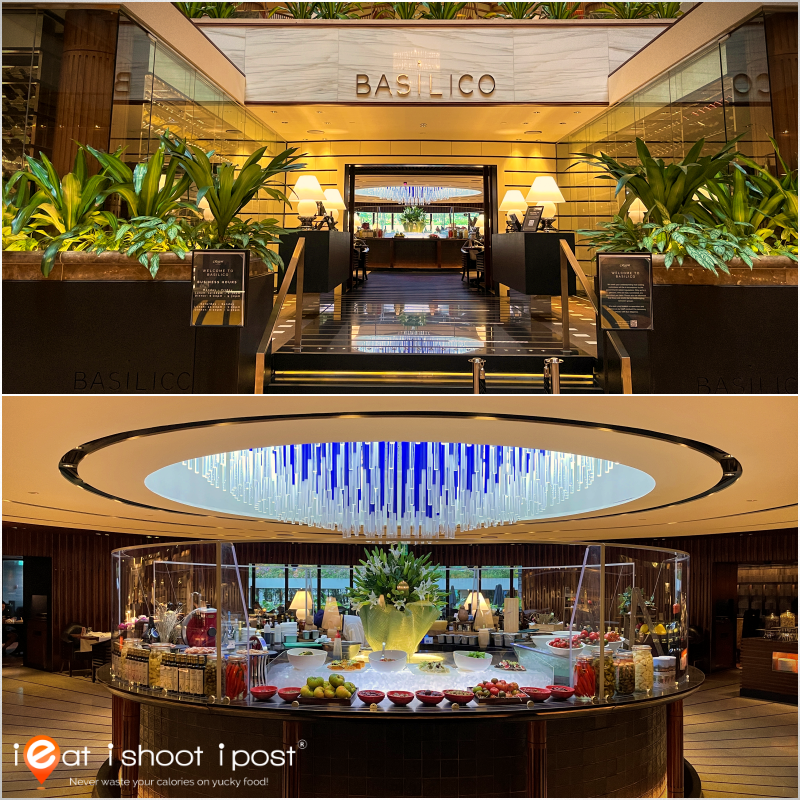 Citi Gourmet Pleasure Special – 15% off total bill (excluding Weekend Brunch) with Citi Cards
Valid until: 31 Dec 2021
Find out more about this deal here.
Basiilco
1 Cuscaden Road Singapore 249715 | Level 2
Opening Hours:
6:30am – 10:30am (breakfast)
12pm – 2:30pm (weekday lunch), 12pm – 3pm (weekend lunch)
6:30pm – 10pm (dinner)
Reservations: 6725 3232 / 3233, [email protected]
Bincho at MinJiang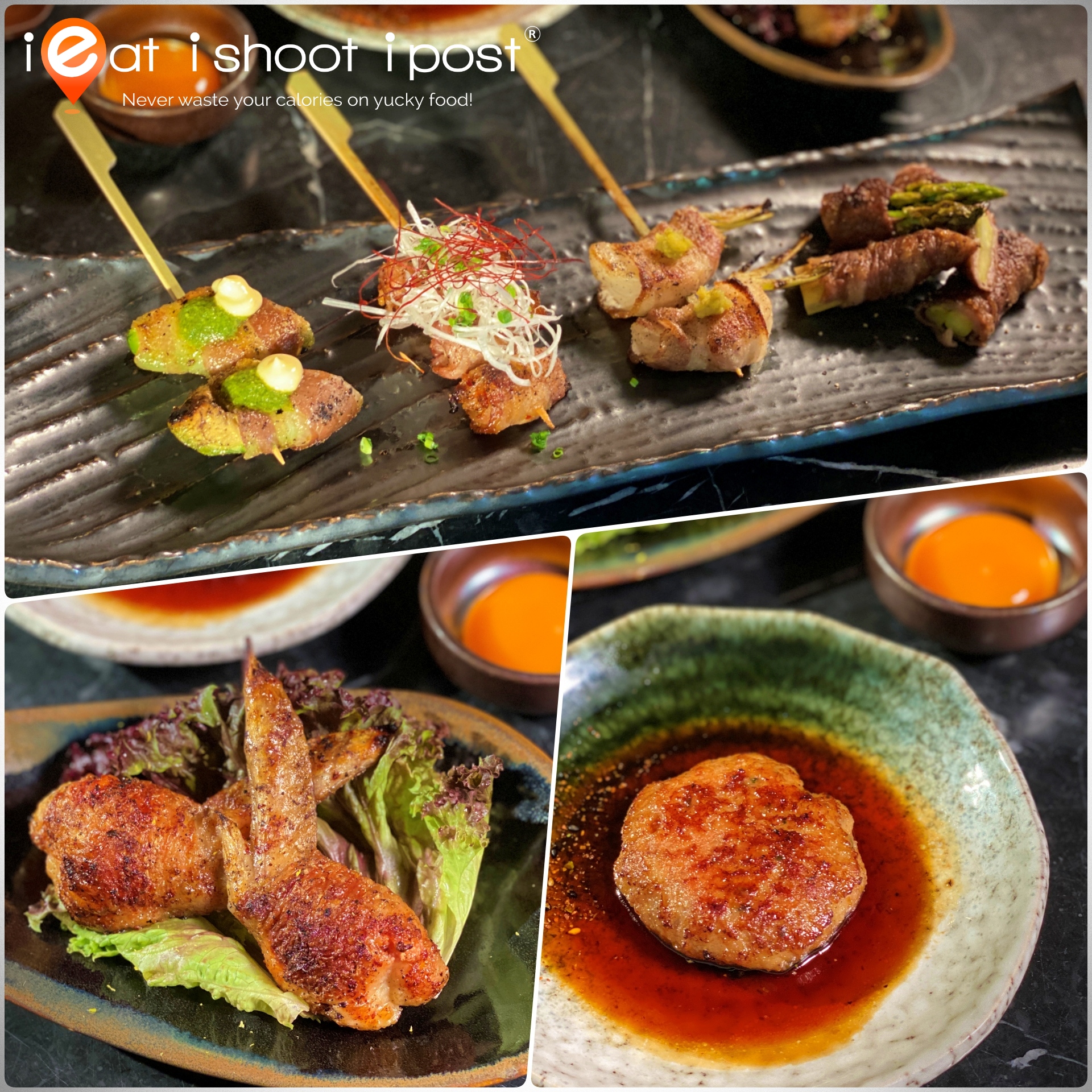 Part of the "fun" of dining at Bincho was finding the place. You may get a sense of stepping into a cosy Yakitori along one of the backstreets of Japan as you slip in a back door into a cosy space complete with a counter where you can sit and watch the fire licking at your skewers.
Notwithstanding, their skewers were well grilled such that they were perfectly crisp on the outside while the inside remained moist and juicy.
Seasonal Japanese vegetables were one of the specialities of Bincho. There was a list of skewers (Yasai Maki) which vary according to the season. We had their baby turnip wrapped with kurobuta pork belly and it was very nice. We also enjoyed the belly wrapped asparagus and avocado skewers.
The Tsukune here was not served in a skewer but as a mini patty with their 8-year-old tare that was started in their first restaurant at Hua Bee. The patty was made with chicken neck meat to give it that special texture and eaten with pasteurized raw egg yolk.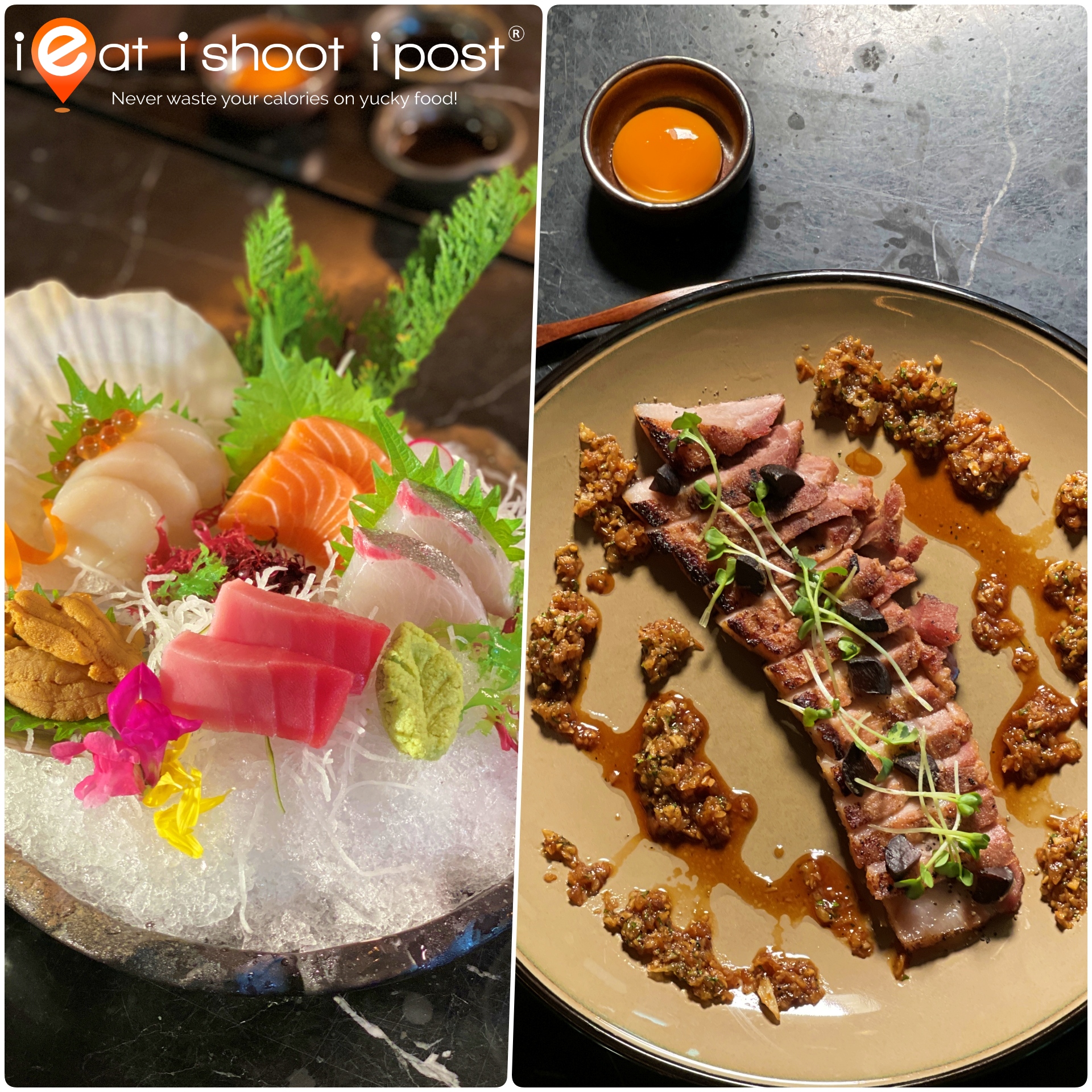 The Kurobuta Pork Belly with garlic sauce was very good. They used a generous amount of chopped garlic which was first fried till crispy then simmered in their sweet tare. They also topped the pork with fermented black garlic for yet another layer of flavour. At $52, it does seem a little pricey for what is essentially a pork belly steak. But there was no denying that you do get quite a delicious dish which you will be tempted to order again especially when you know you can get a discount with your Citi Card.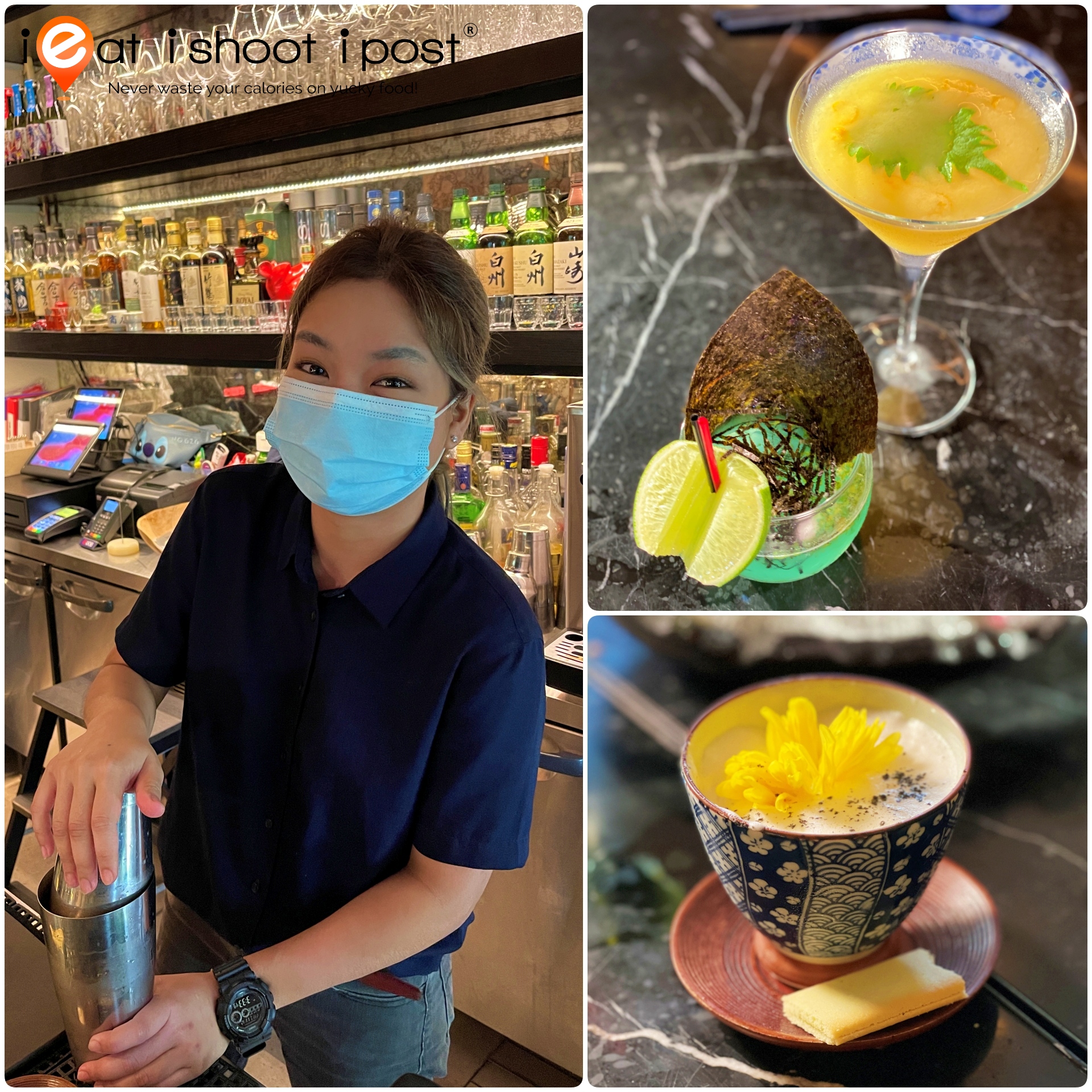 The cocktails here were pretty inventive. We will recommend starting your meal with the Yuzu Shiso which was a very refreshing mix of sake, whiskey and Yuzu of course. The Ao Kimono was a gin based cocktail that was smooth and savory – perfect for pairing with your skewers. The ichi-go ichi-e served in a teacup, complete with a chrysanthemum flower and sprinkling of wasabi charcoal was an interesting cocktail to try as you think you're having some kind of hot beverage but it tasted completely different.
Overall, this was a great place to hang out with your date for some delicious grilled food and a few drinks.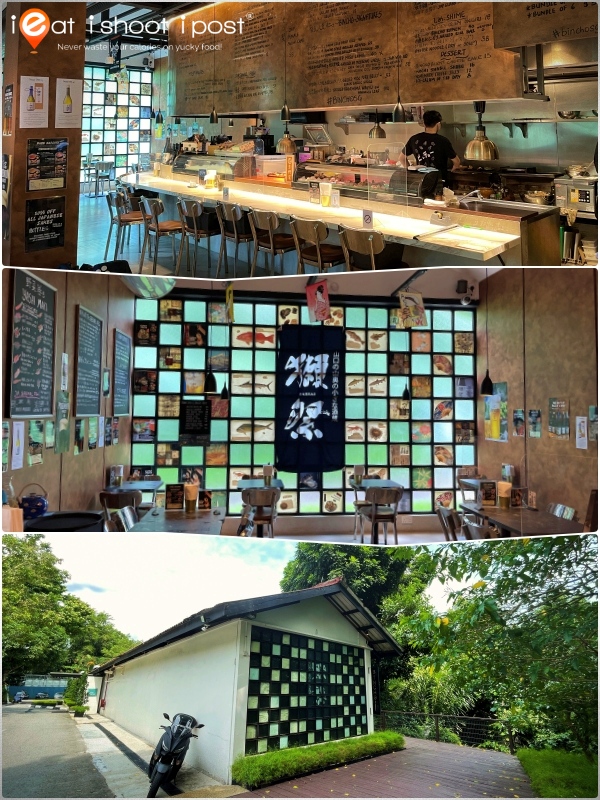 Citi Gourmet Pleasure Special – Up to 15% off ala carte food menu with Citi Cards
Valid until: 31 Jan 2022
Find out more about the deal here.
Bincho at MinJiang
7A/B Dempsey Road, Singapore 249684
Opening Hours:
Tuesday to Friday: 6pm – late
Saturday & Sunday: 12pm – 3pm, 6pm – late
Reservations: 6972 7328/ [email protected]
La Brasserie at The Fullerton Bay Hotel Singapore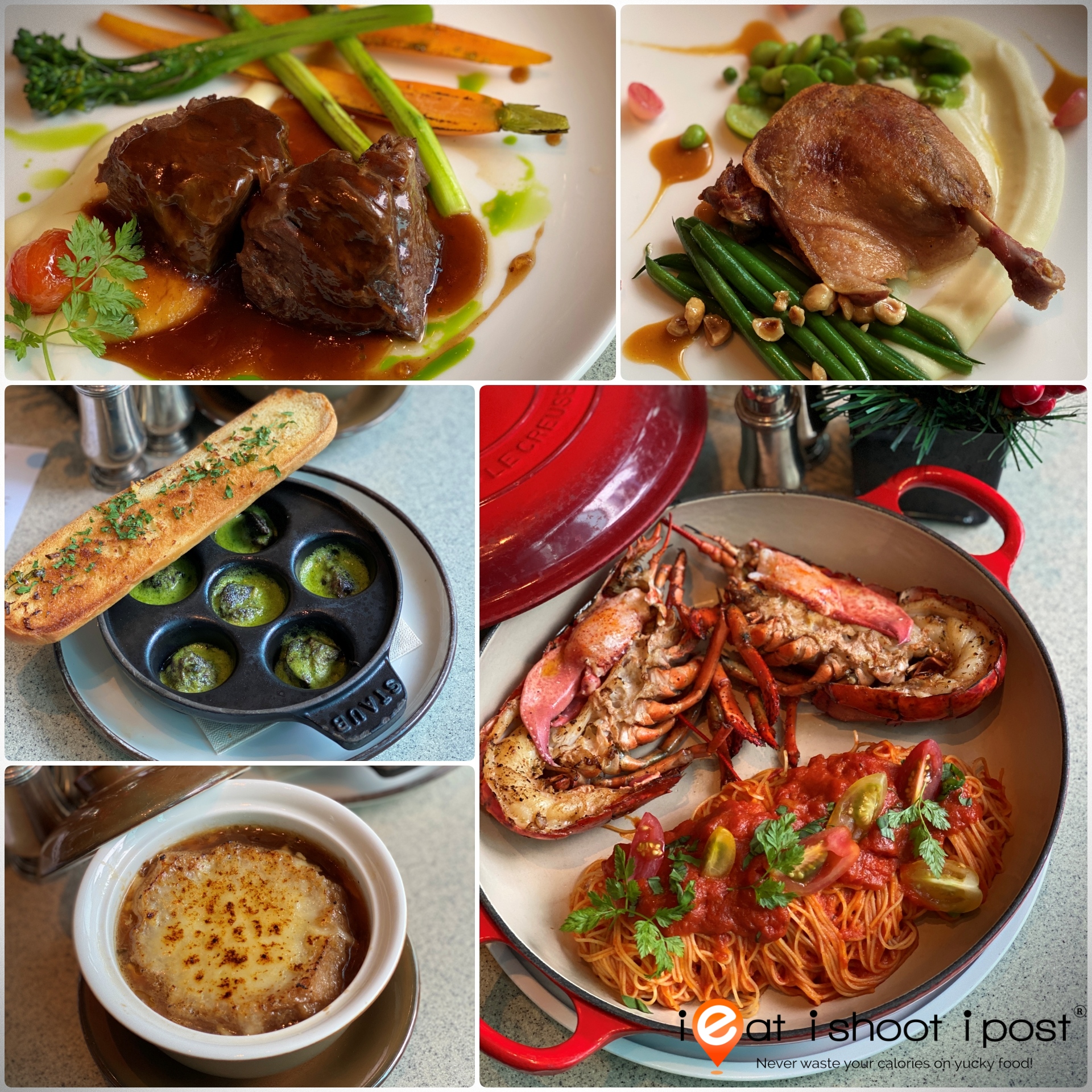 I am sure that many a marriage proposals have occurred at La Brasserie. Located at Clifford Pier, the heritage building, with its 10m high ceiling has a grandeur about it that harkens back to the 19th century. Ladies in Victorian dresses and gentlemen with top hats would fit easily into the scenery.
In keeping with tradition, the menu here features many French classics such as classic French Onion soup, escargot and duck confit. Chef Paulo insisted on sticking to the traditional way of cooking, you can expect that the beef stock is made in-house and meats are are still braised in an old stock pot for hours.
We liked the Traditional Onion Soup which was beefy and robust complete with a thick toast with melted gruyere cheese. The beef cheeks were fork tender and interlaced with meltingly soft collagen. The sauce, though, could have been reduced a little more. Although not a classic French dish, the Lobster A L' Americaine is a popular dish there. It came with a generous amount of angel hair pasta that was cooked in a tomato confit which was bright and tangy. It seemed more like an Italian dish then French, but may be quite understandable since the head chef is Italian!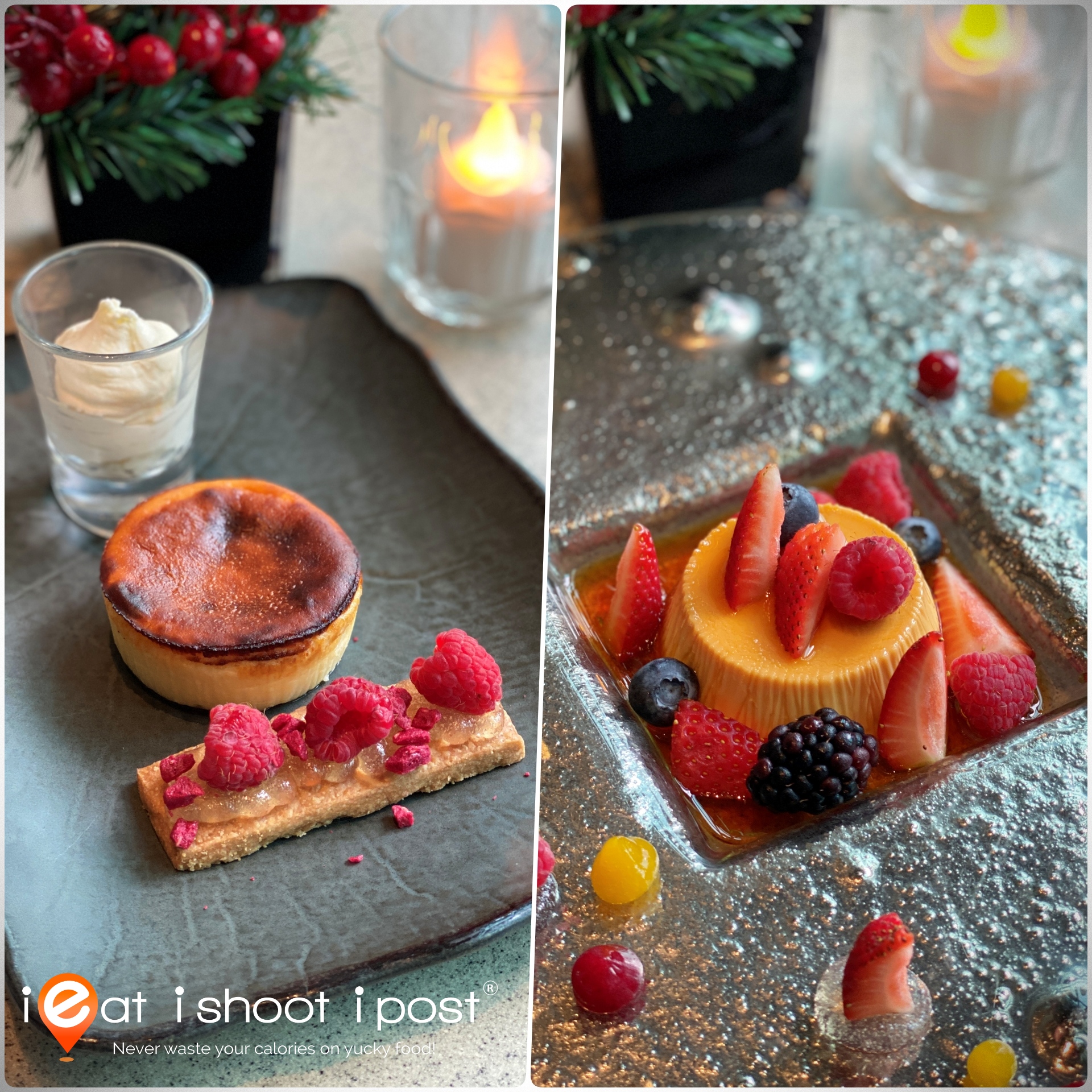 We felt the desserts were good but could have been better. The creme caramel was nicely presented but the texture of the custard could be much smoother.
Overall, La Brasserie is a lovely, classy restaurant where you can enjoy classic French fare in the beautiful location of the Marina Bay.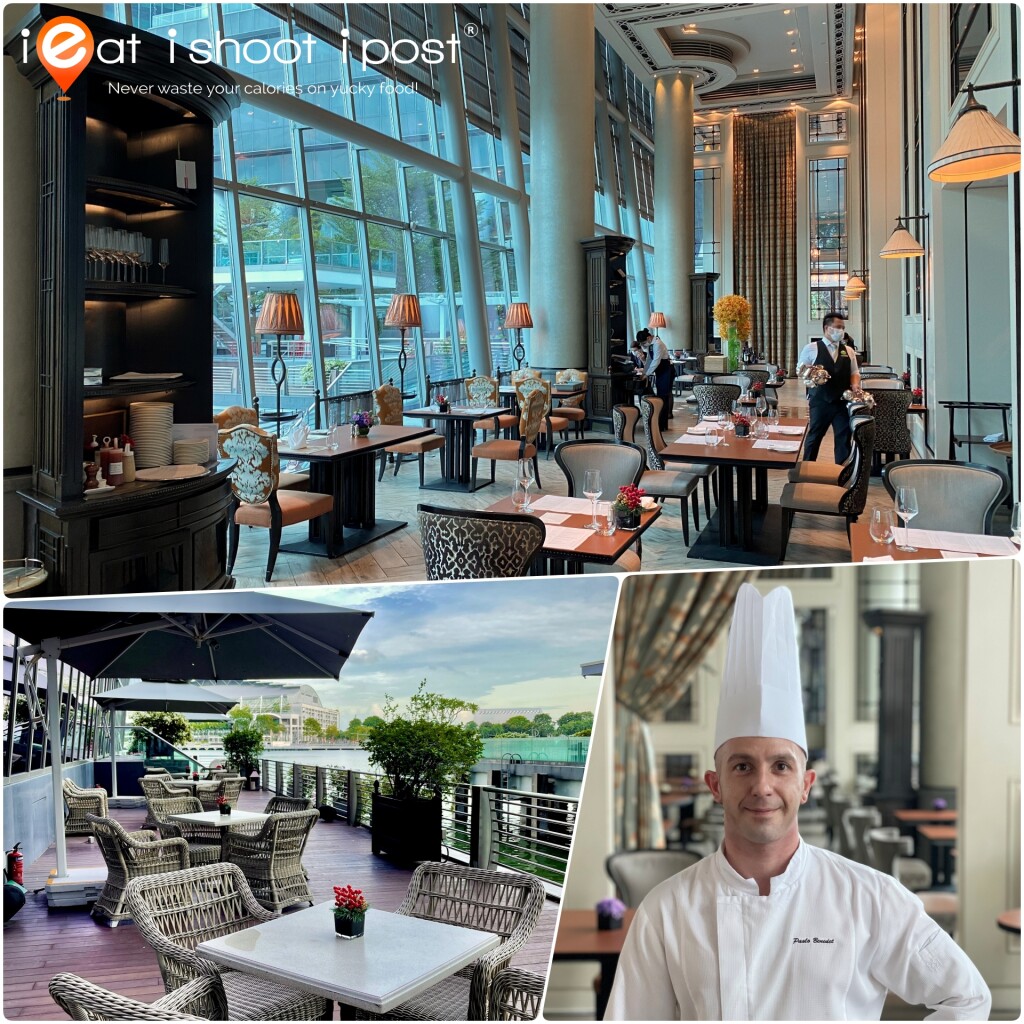 Citi Gourmet Pleasure Special – Up to 20% off a la carte lunch and dinner food bill with Citi Cards
Valid until: 30 Dec 2021
Find out more about this deal here.
La Brasserie at the Fullerton Bay Hotel
80 Collyer Quay, Singapore 049326
Opening Hours: (A La Carte Menu)
Monday to Friday: 12pm – 10:30pm
Saturday & Sunday: 6:30pm – 10:30pm (last order at 10pm)
Reservations: 6877 8911 / 8912 or [email protected].
Conclusion
We hope we've given you enough ideas to start planning your festive date nights. Do check out all the other Citi Gourmet Pleasure deals and you might find great offers like Lawry's the Prime Rib where you can get up to up to 40% off with Citi Cards. Happy Holidays!
Disclosure: This post is written in partnership with Citi Gourmet Pleasures