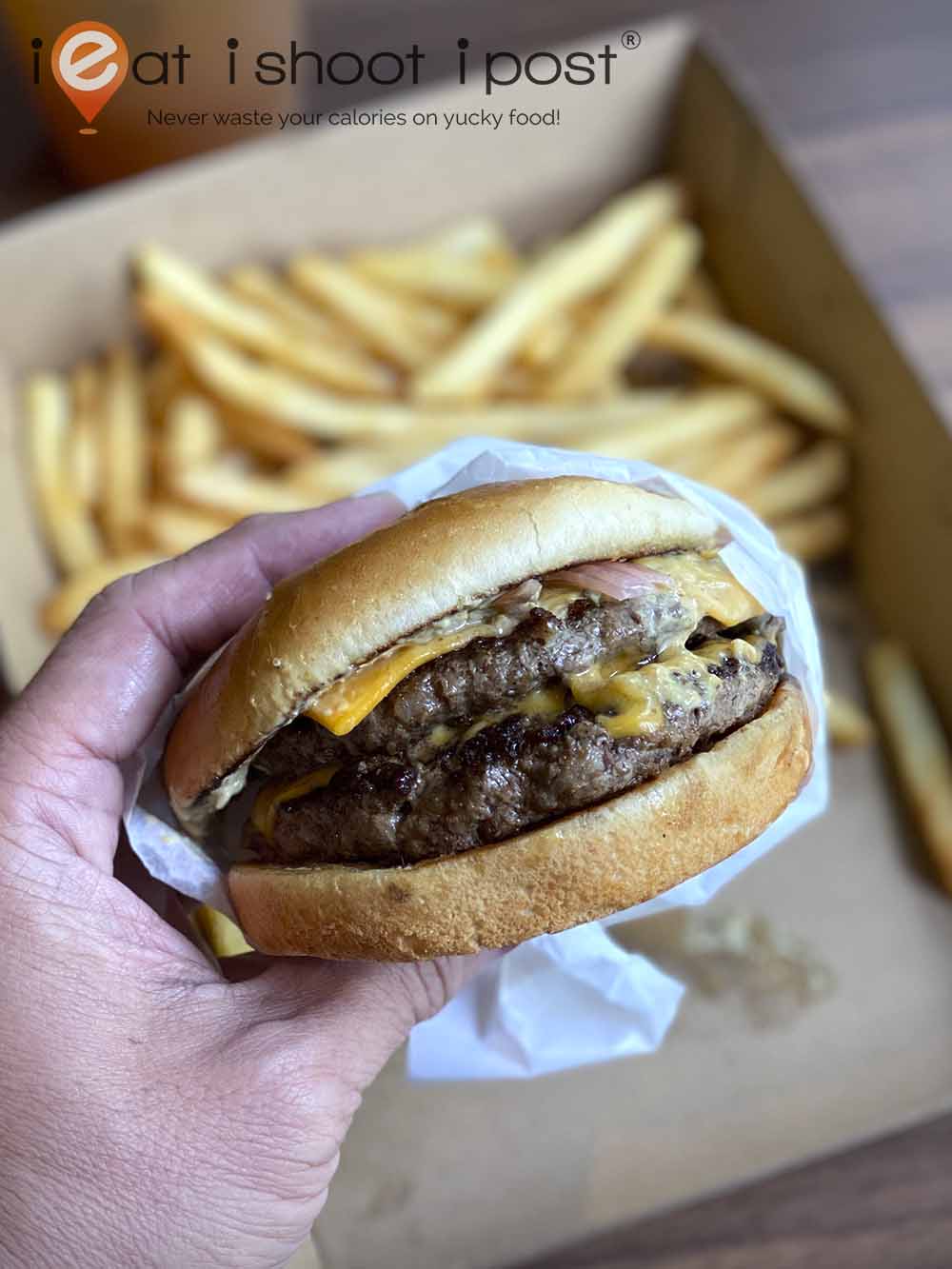 Ask a group of Burgermeisters where they'd go for a seriously good burger and invariably Burger Labo would be mentioned a few times.  It was voted best burger by a panel of ST judges in 2019. It is not uncommon to see many burger enthusiasts as well as Michelin Star chefs like Julien Royer sitting at the bar of the little burger shack in Gillman Heights, enjoying the burger.
Objectively, I'd say it is the most artisan of burgers amongst the 12 contenders.  The beef patty is made with Aberdeen Angus neck and Toriyama Wagyu neck which is ground and made into patties in-house.  The team behind Burger Labo went through many rounds of taste tests before they finally came up with the winning formula.  As far as patties go, it is one of the beefiest that you can get in Singapore.    The only downside to the Burger Labo burger is that it costs $25++ for a single 150g patty burger which only comes with cheese, mayo, pickles and truffle fries.  (brioche bun included, of course).
But owner, Ken Loon, has been working on a mass-market version of his burger for the last few years and has finally opened his first outlet this week1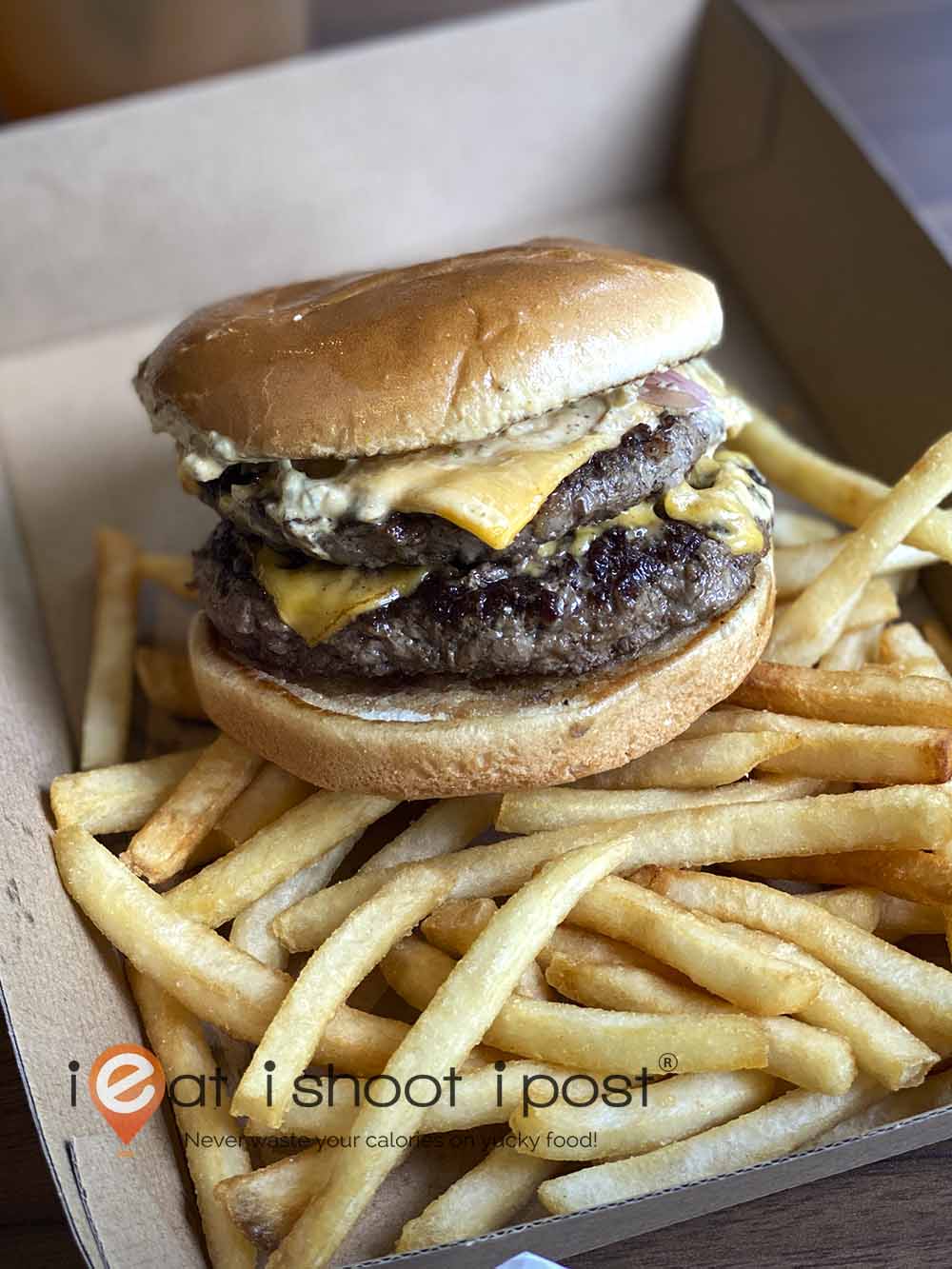 2280 is located in the Henderson industrial park, a most unlikely place you'd expect to find a fast-food restaurant! They offer a very limited menu at the moment.  You get a choice of a single patty for $9.50 nett or a double patty burger for $13.50 nett.  Each burger comes with cheese, housemade mayo which has been spiked with shio kombu, housemade onion pickles and a very special sauce they call "beef garum".
In case you are wondering what in the world is "beef garum", it is the equivalent of fish sauce except that it is made with beef.  Essentially, the same beef that is used for the beef patty is mixed with salt and koji (aspergillus oryzae) and left to ferment for four months.  The end product is a beef load of umami which is then lathered on the patty while it seared on the griddle to add extra "POW!" to the patty.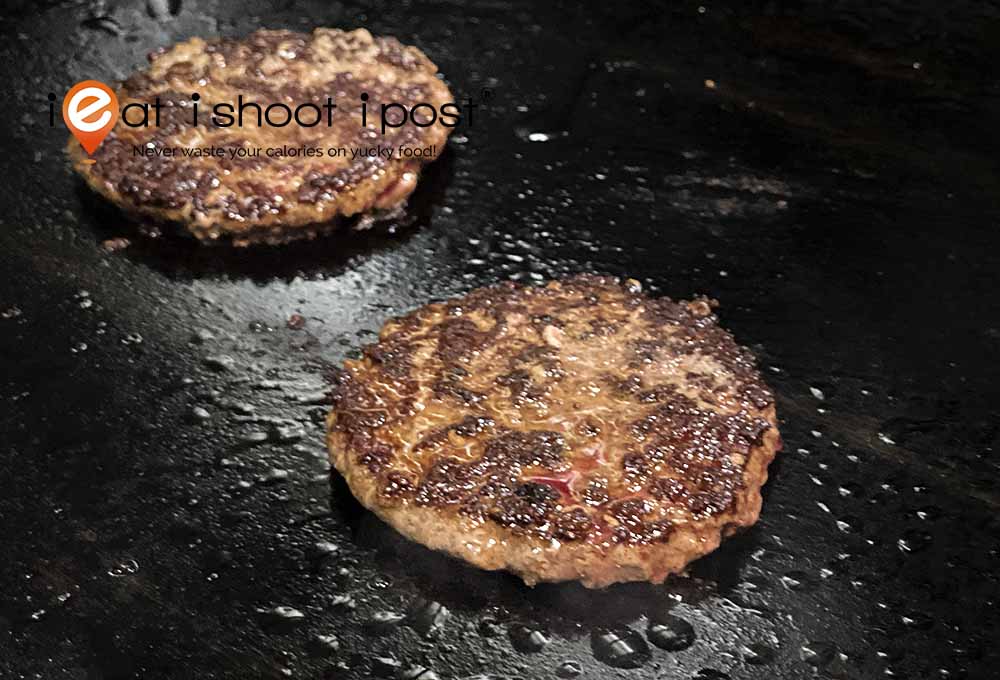 The beef patty itself is made from grass-fed Aberdeen Angus neck which already has a strong beefy flavour.  They don't add extra fat so it isn't as juicy as some of the other burgers, but it has a lovely crust and a meaty texture.  The patties are ground and moulded on the premises which is the one thing that really sets them apart from the competition.
They are blast frozen so that they can start cooking the patties in their frozen state.  This might be a little counter-intuitive for those of us who have been told repeatedly that you must let the meat come to room temperature before you start cooking it.  However, this technique works for the burger patties as it increases the time that the beef is in contact with the griddle which means more time for the Maillard reaction to take place and more time to produce a good crust before the inside of the patty is overcooked!
The buns and fries ($4.50) are nice but pretty average and aside from milkshakes, they don't really have any other things that you can order.  They don't even have fizzy soft drinks, only a choice between ice tea and ice lemon tea! (They do have alcoholic options) So this really is a place for serious Burgermeisters on the hunt for the best burger pattie in town. 4.25/5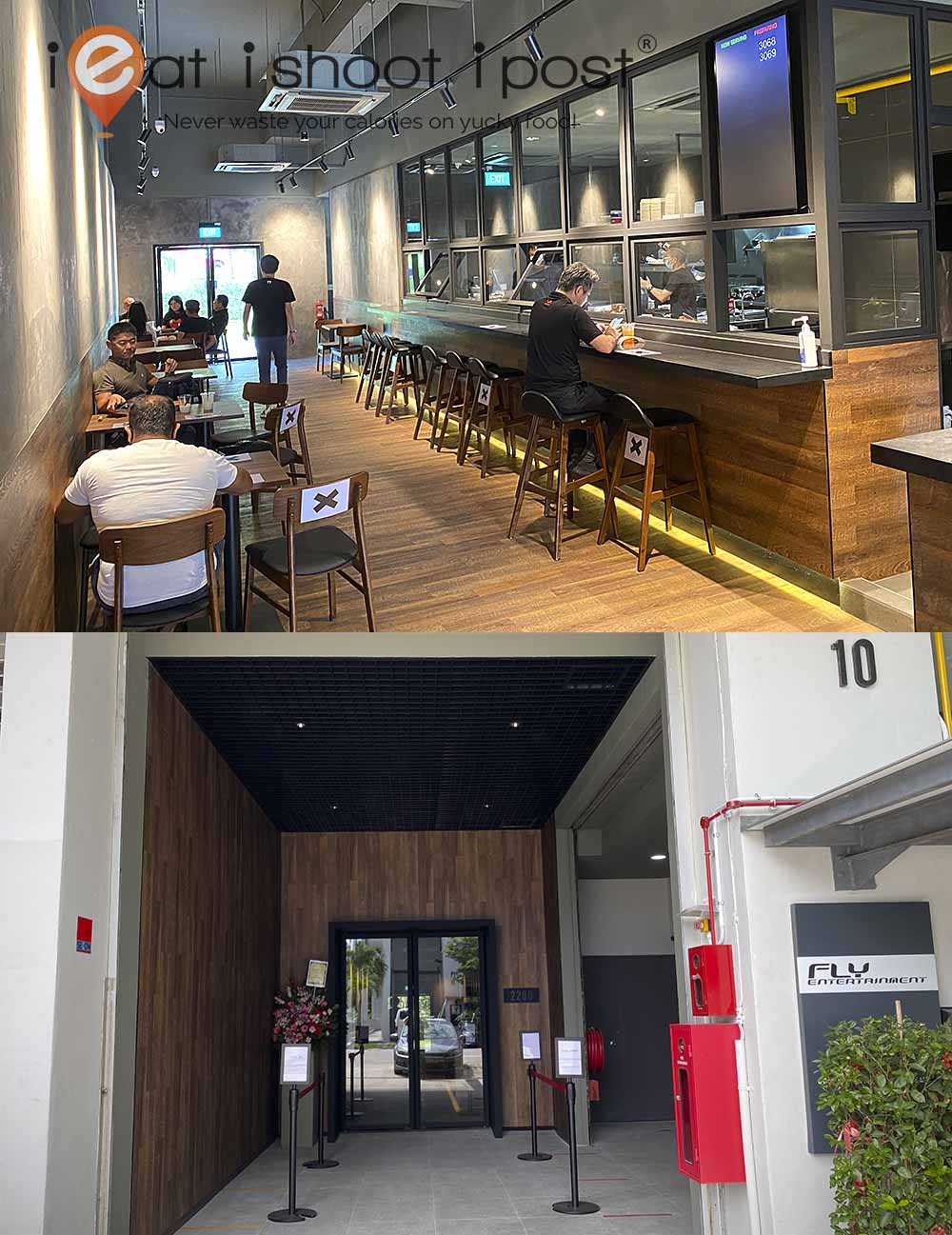 Conclusion
Is this the perfect burger?  Well, that is a bit of an ask at this kind of price range, but it will definitely give the famous American brands a run for the money.   If you are just after a well-crafted burger with a good, solid beef patty at a reasonable price, then this is definitely the place for you!
NB:  2280 is the number designated to the cut of beef used.