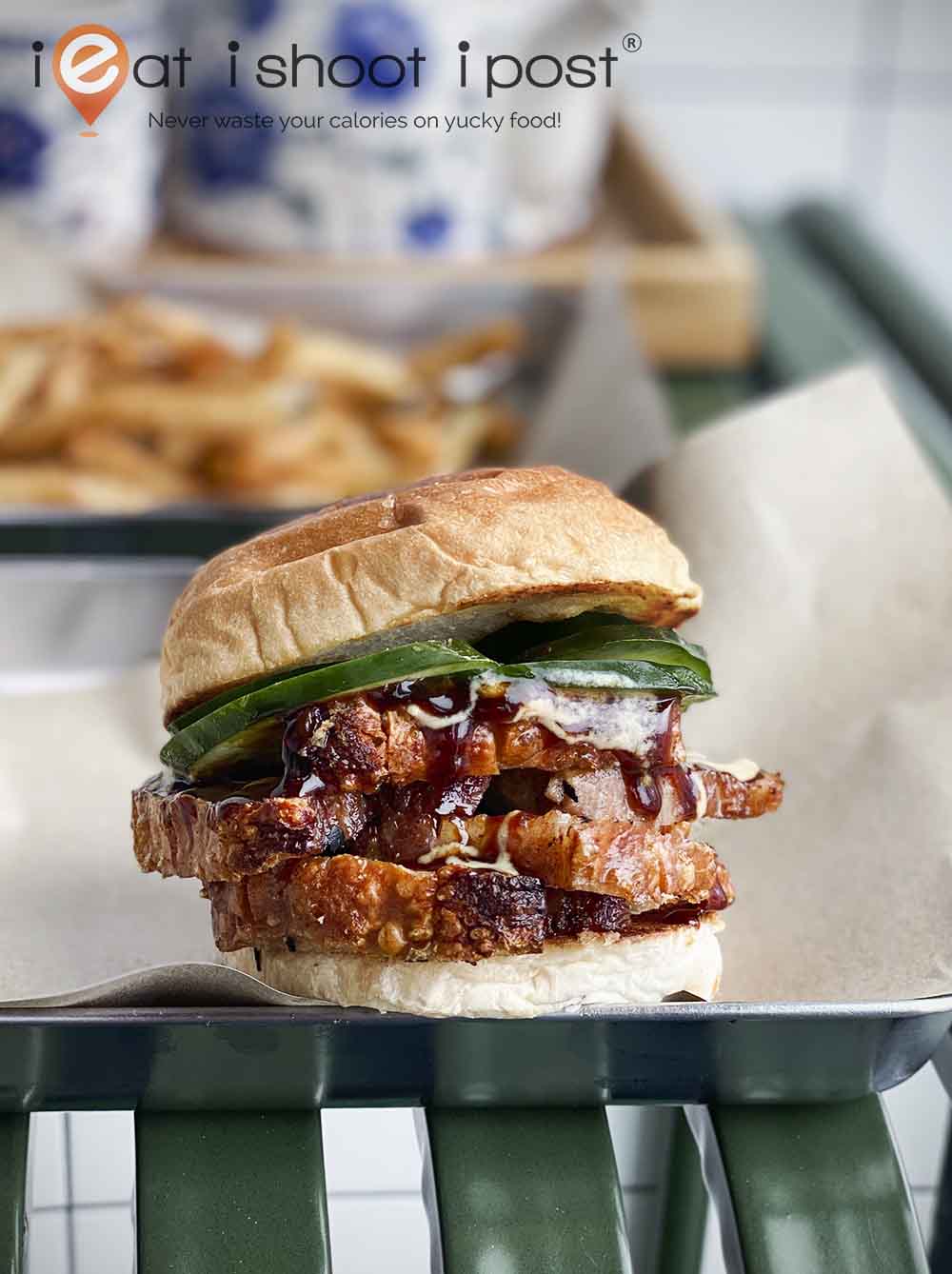 Fans of Hambaobao must be elated when they re-opened after closing their stall at Beauty World in 2019. This burger bar is one of the pioneers of local-style burgers and made quite a name for itself for its roast pork and ayam buah keluak burgers.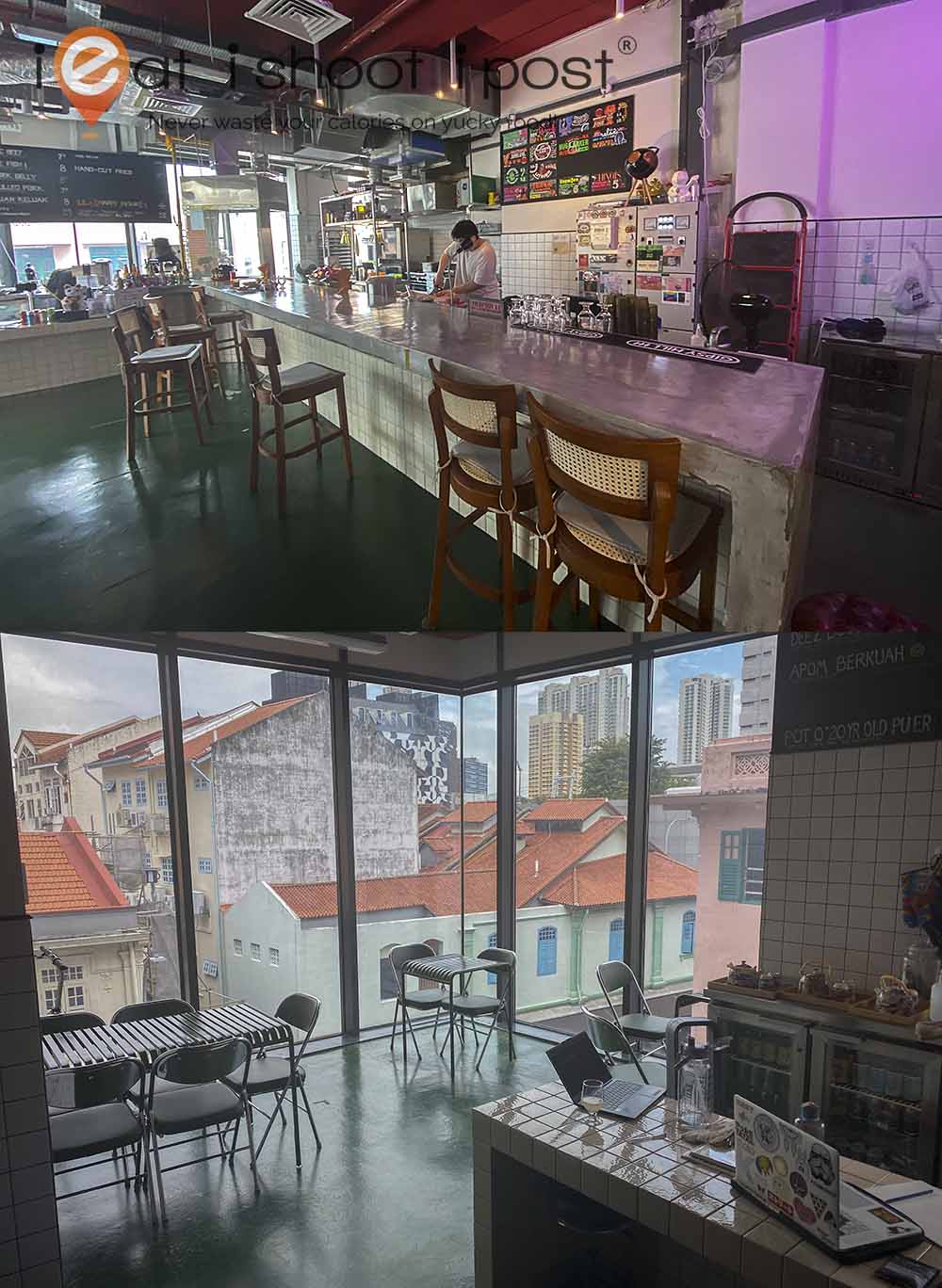 Their new place is a full-fledged burger bar that sits on the third story of a quiet commercial building along Sam Leong Road. With little human traffic, this is the kind of out-of-the-way watering hole that only those in the know would head to.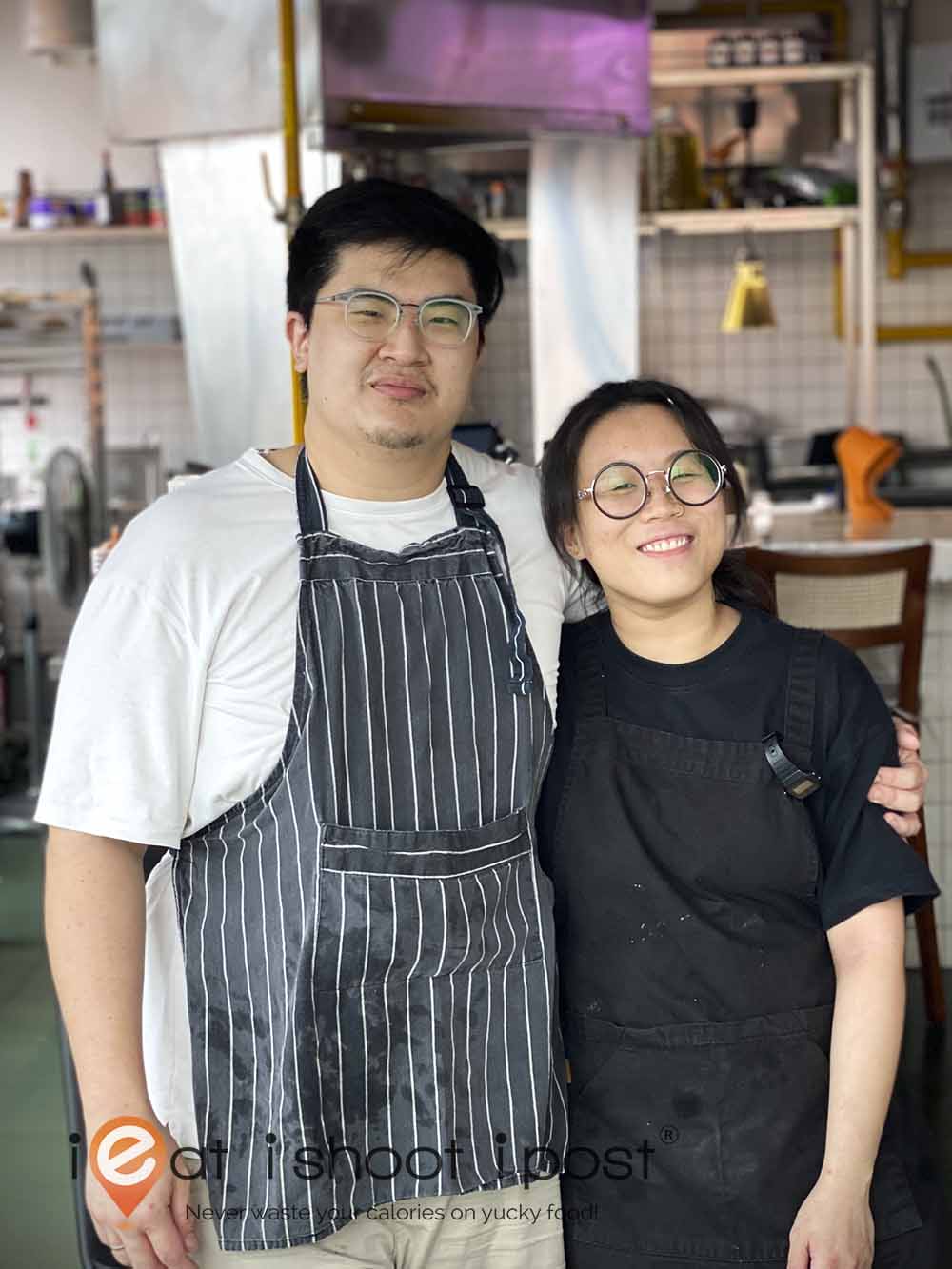 The place is run by a husband and wife team. Ryan makes the burgers and his wife, Claire, the desserts.
They only offer 5 burgers here, each one has a unique protein. Beef burger, roast pork, pulled pork, fish and chicken burger. Now, most places would simply take each protein and expand the menu by adding different toppings. Not at Ham Bao Bao. Ryan makes just one flavor for each of the proteins. The self-taught chef is quite set on how patrons should enjoy his creations.
Of the three burgers I tried, I liked the roast pork the best. The pork rind was crispy and the meat was juicy and for $8.50, you get quite a generous amount of pork. It is topped with cucumbers, hoisin sauce, and mayonnaise which goes really well with the pork. 4.25/5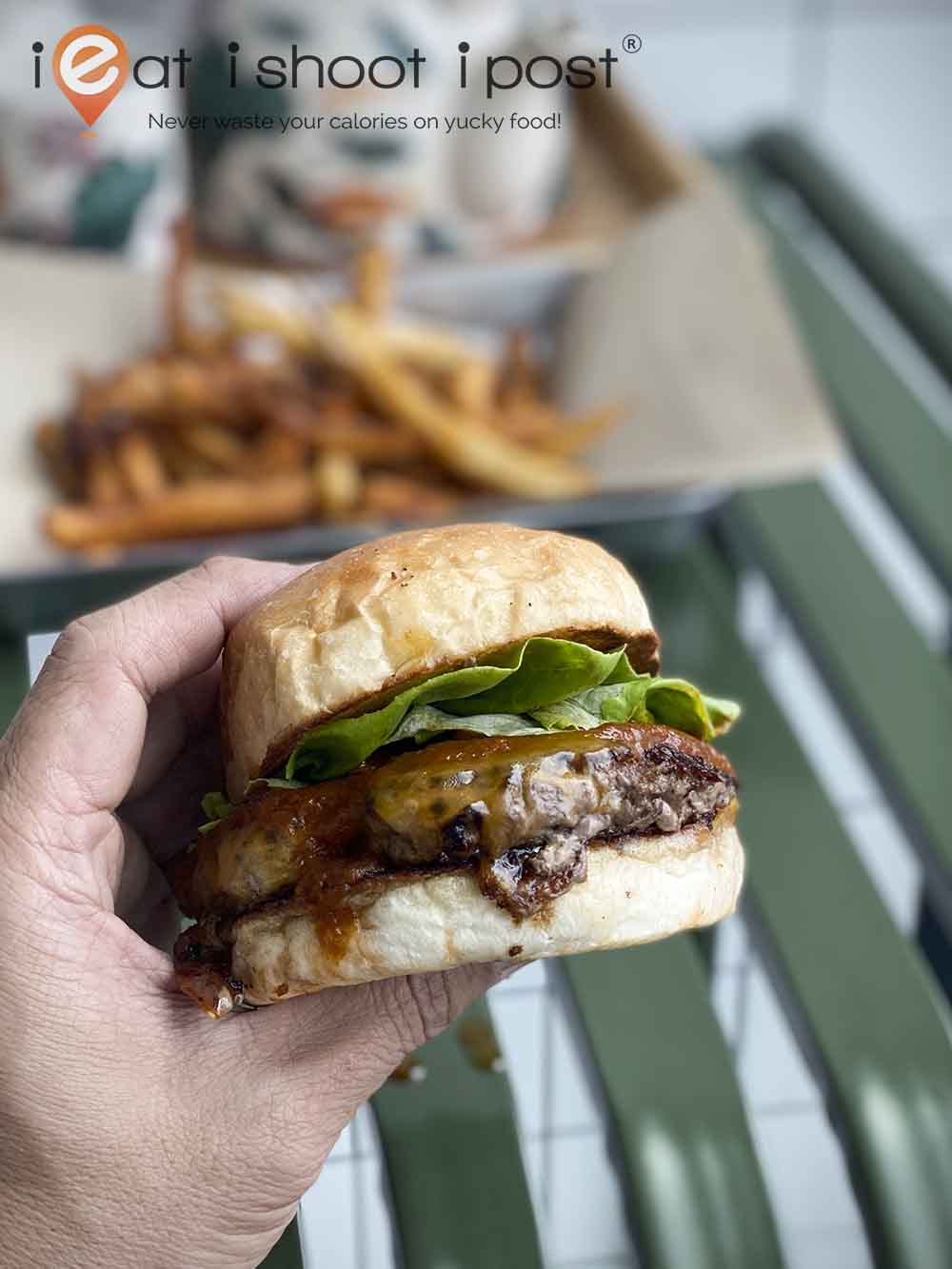 Their beef burger is quite standard. With so many competitors out there, there is no real justification to come here just for the beef burger. The hand-molded beef patty is not bad, neither is it exceptionally good. They do make their own tomato sauce that goes on top of the burger whcih is quite commendable. 3.5/5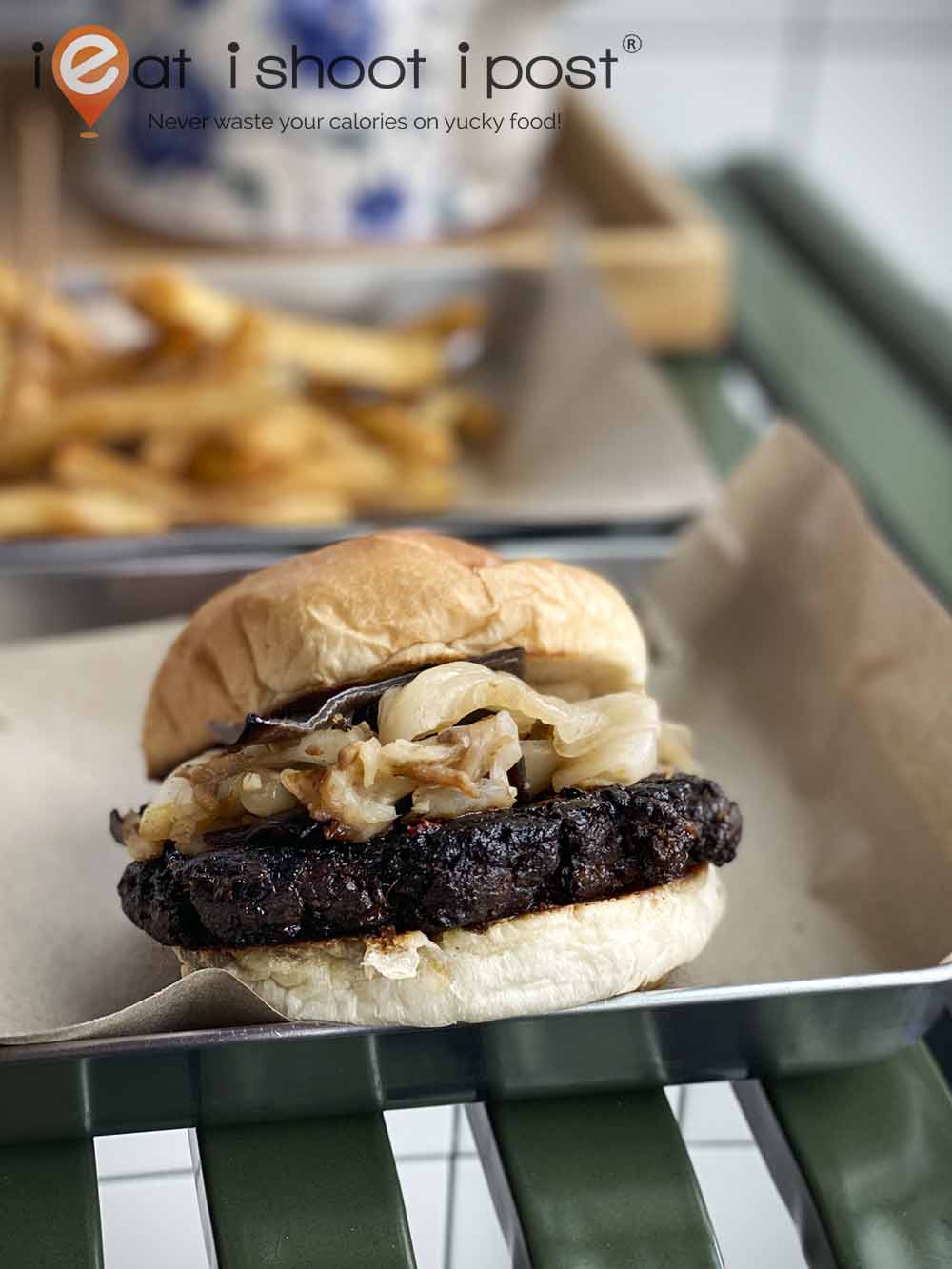 Their Ayam Buah Keluak burger is an acquired taste. I like Ayam Buah Keluak and have always advocated it as one of our local flavours which we should promote. So I am really ecstatic that Ham Bao Bao serves an Ayam Buah Keluak burger. Unfortunately, I didn't quite connect with Ryan's version at Ham Bao Bao which consists of a patty made with minced chicken and buah keluak rempah. You do get that buah keluak flavour, but there was no meaty bite from the chicken. I would have loved to have it has a fried or grilled chicken fillet with buah keluak sauce on top! Having said that, if you love buah keluak, you should still give it a try and form your own opinion as they do have enough fans to keep this burger on the menu. 3.5/5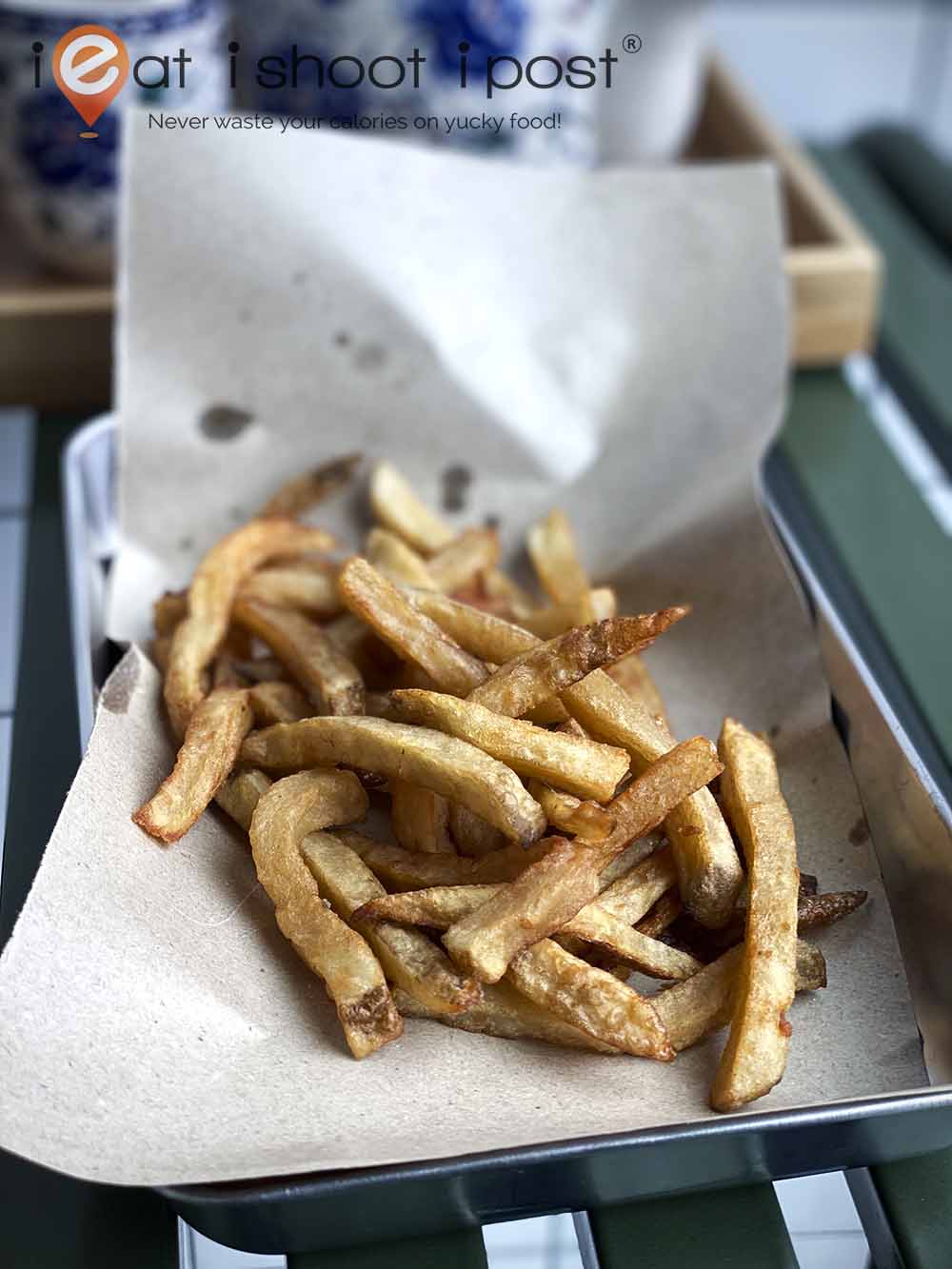 Even though they have moved into a cafe, they are still selling their burgers at hawker prices. All their burgers are priced at $8.50 or less and a side of handcut fries is only $2.50 per serving
Knowing that they actually bother to peel, cut and fry the potatoes twice shows how much passion they have for their food. On top of that they even brine their potatoes overnight in order to season them so you don't need to sprinkle the fries with salt!
Having said all that, the batch of fries on the day I visited wasn't as amazing as I was hoping them to be. Hand-cut fries aren't usually as fluffy and crisp as the commercial pre-fried ones that come out of a packet, but I have eaten really good hand-cut fries (Five Guys ones are really good) and these don't quite match up. The insides were a little stodgy and the exterior wasn't as light and crisp. I am hoping that it was just the particular batch of fries I had on the day. 3/5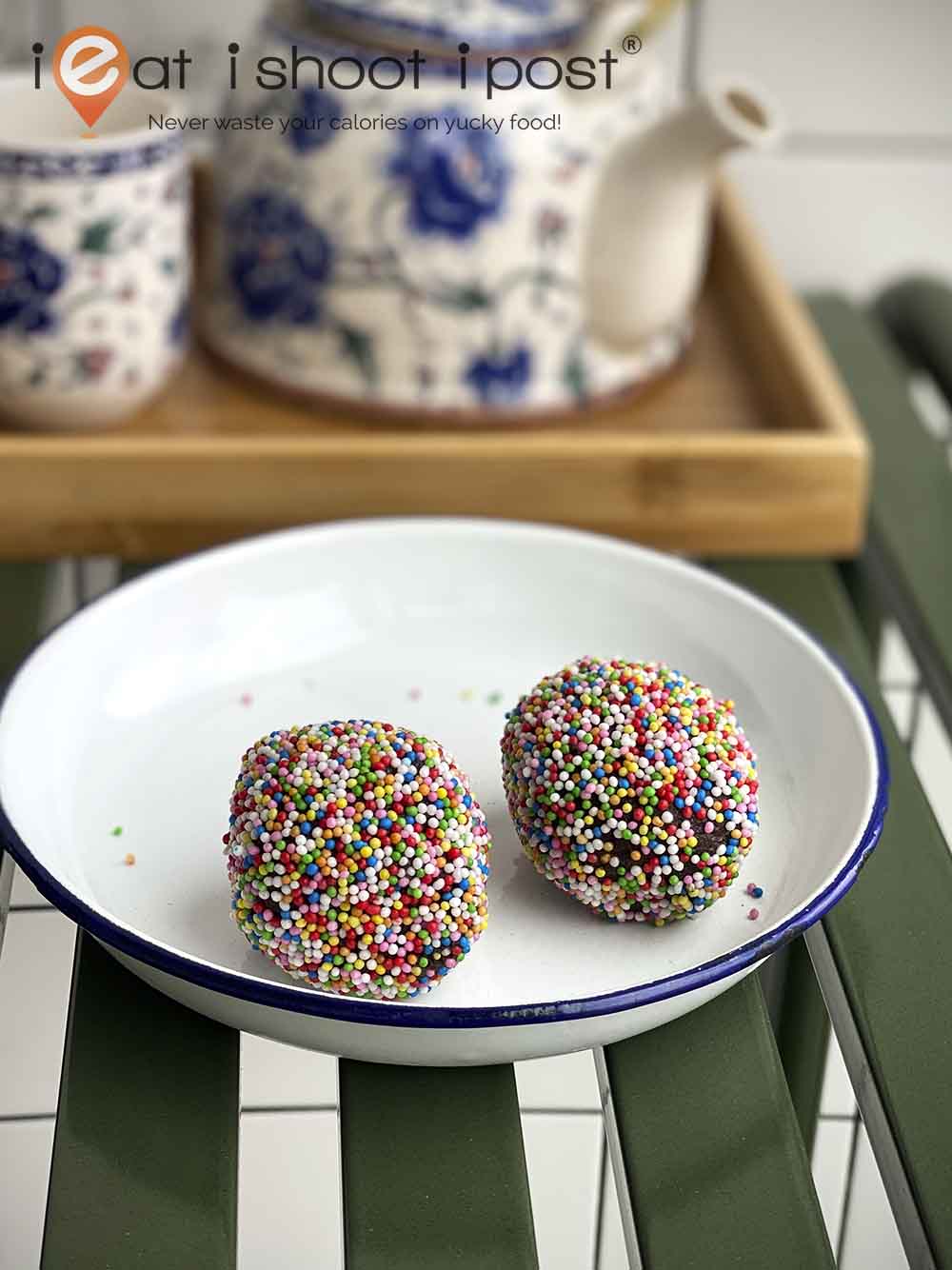 The desserts at Ham Bao Bao are all made in-house by Claire. One of the old-school confectionery that they have is Rum Balls. If you are familiar with these then it really shows your age! Claire was sharing that bakeries use to make these as a way of making use of leftover cake ends. These are crushed and then mixed with cocoa and rum before being molded into balls. Because they are not baked, much of the alcohol in the rum remains in the ball, so if you take too many you can actually get a little tipsy! 4/5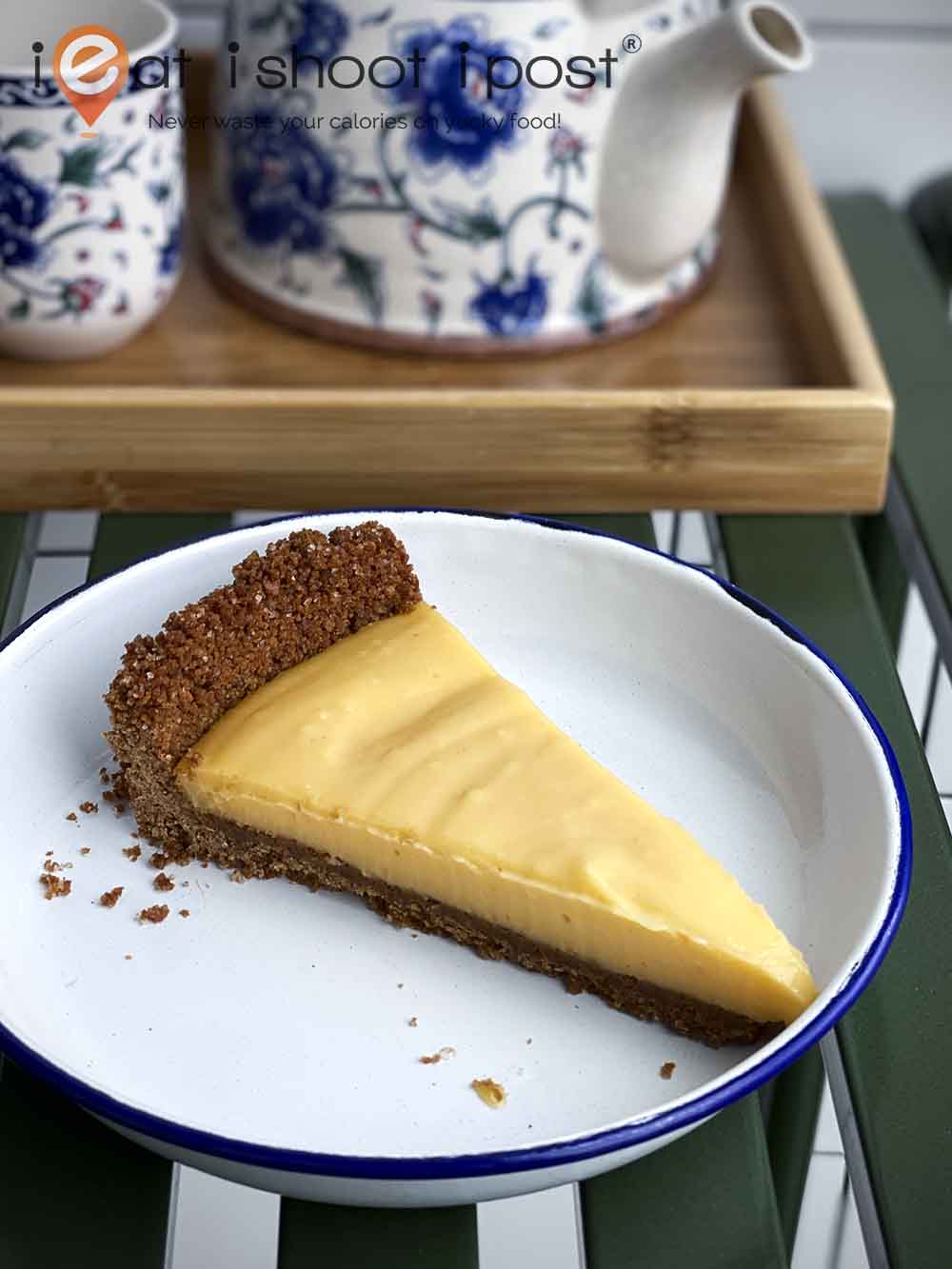 There are other traditional bakes on the menu, like Sugee cake and Apom Berkuah which I didn't get to try but I am glad they have it on the menu as there are not many cafes offering classic old school desserts. I did try the Not Cream Pie which is inspired by Heston Blumenthal's version of the Key Lime Pie whose tartness does help to cut through all the fat from the roast pork sandwich. 4/5 They also offer Pu Erh tea by the pot for $5.5 which goes well with their local bakes, so this is a good place to head to for afternoon tea.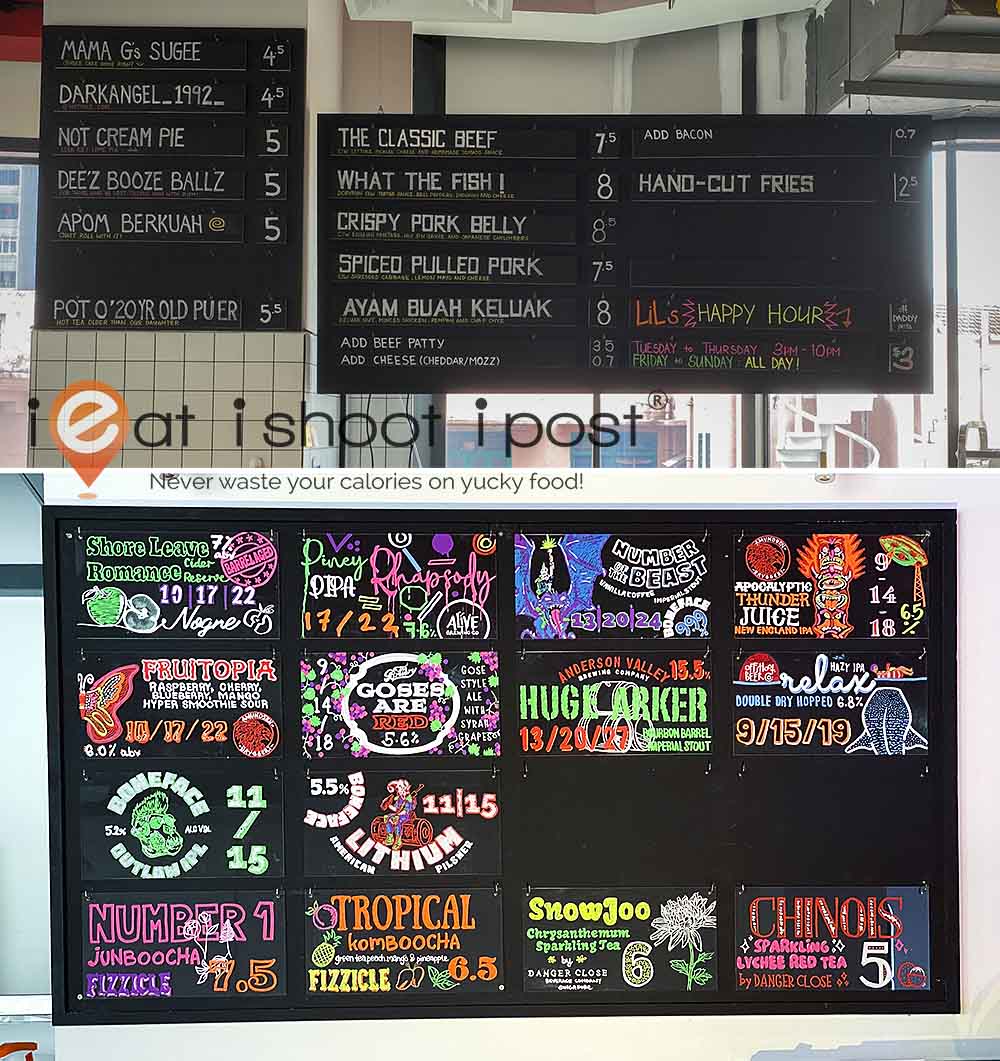 Aside from the local burger and dessert flavours, they also offer a range of locally brewed kombucha which goes very well with the burgers!
Conclusion
With so many new burger startups in the market, it is good to see Ham Bao Bao focussing on local flavors. We have enough western style burgers already, so what they are offering really makes them stand out from the rest. They are located in a quiet commercial building away from the hustle and bustle and there is basement parking available.