Unless you are a vegetarian, the thought of a thick, juicy slab of slow-cooked, three-layered pork belly snuggled between fluffy, steaming hot buns should send your salivary glands into overdrive. Known locally as Kong Bak Pau, (扣肉包) its popularity has waned somewhat in recent years. Despite attempts by Westlake to make it a trendy street food snack, it never quite caught on here. However, in Taiwan, it's a different story altogether. There, it's a wildly popular street food snack, lovingly referred to as Gua Pau (刈包) – the "cut bun" – or Tiger-Bites-Pig (虎咬猪) – a nod to its resemblance to a tiger chomping on a delicious slab of pork.
If Kong Bak Pau hasn't been on your foodie radar for a while, then it should be after you read this. I have only been acquainted with the local version of this bun until I tried the Taiwanese version at Abundance and I was immediately smitten. This version of Kong Bak Pau is so good that we could very well be on the cusp of another food trend!
Must Try Dishes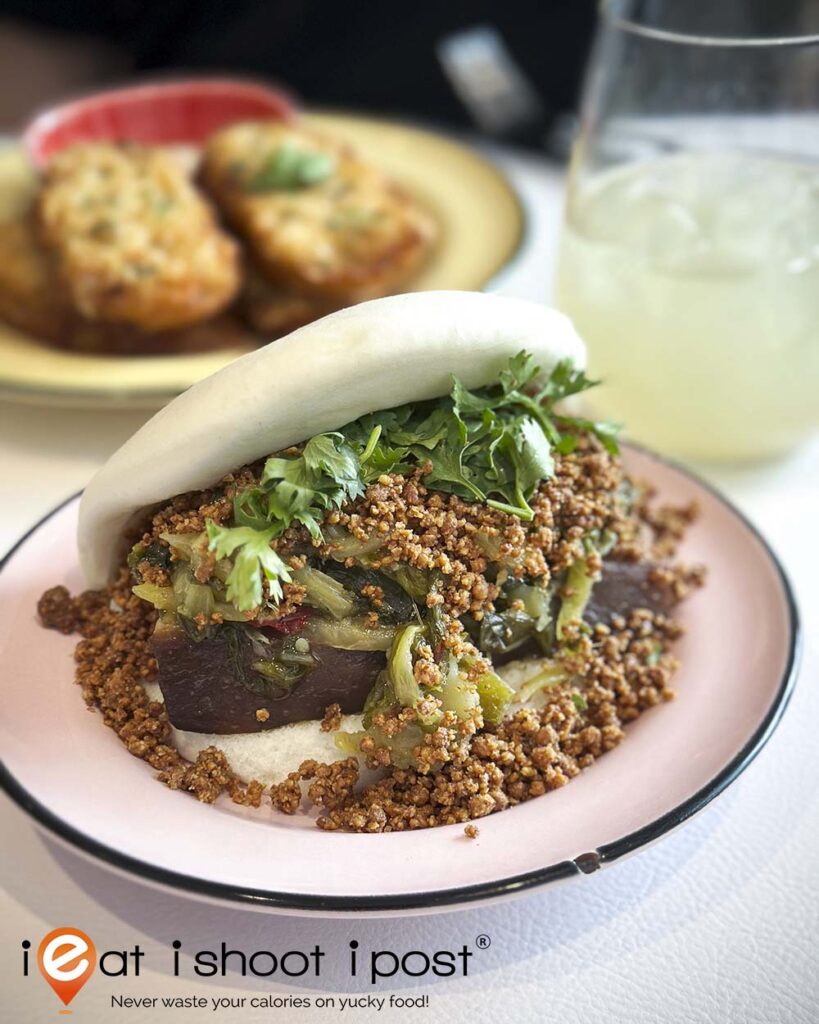 What sets the Taiwanese version apart is the addition of ground peanuts and pickled mustard greens. At first, I was skeptical, but my doubts vanished with the first bite. The pickled mustard greens add a delightful acidity that cuts through the richness of the pork, while the ground peanuts contribute a sweet and savory flavor that elevates the sandwich to a whole new level of deliciousness.
The dynamic duo behind the venture are Tan Yuan Xin and Chef Jaz Yew who met while they were working at Din Tai Fung. With one and a half decades spent at Din Tai Fung, Chef Jaz worked his way up to becoming the Head Chef, honing his skills and developing a deep understanding of Taiwanese cuisine along the way. Despite being Malaysian by birth, his years in Taiwan have made him intimately familiar with the nuances of the cuisine. He takes a no-nonsense approach to his food, insisting on making everything in-house to achieve the desired flavors.
The generous slab of pork belly was braised to perfection. The texture of the fat and meat is sublime. They managed to preserve the pork belly's structural integrity while still yielding a melt-in-your-mouth texture as it harmoniously melds with the pillowy softness of the buns. This would have been enough reason to visit Abundance, but wait, there is more! 4.5/5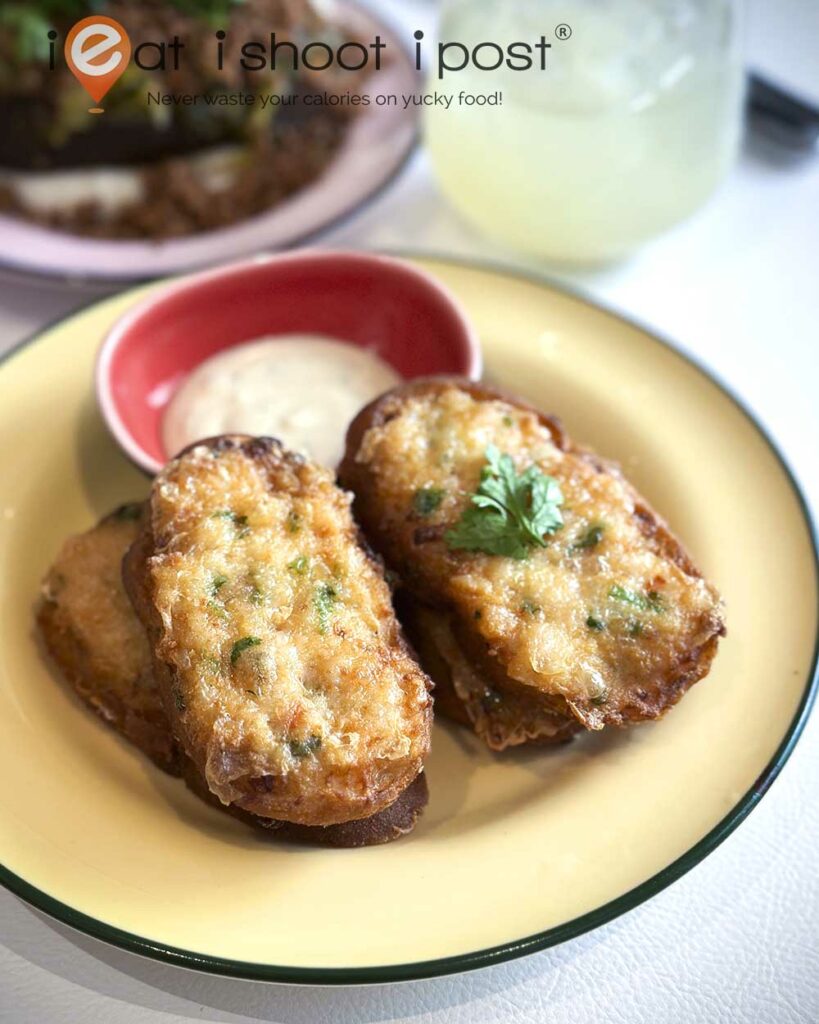 Lately, I've encountered a string of woefully executed Thai prawn cakes that left me utterly flabbergasted. Their interiors were a mushy mess, with scarce traces of actual prawn meat. Now, making good prawn cakes isn't exactly rocket science. All it requires is chopped prawn meat, perfectly seasoned with some coriander leaves. Yet, it seems many establishments are tempted to cut costs by incorporating minced pork and excessive amounts of flour. Thankfully, that's not the case here. What you get is a delectable prawn paste atop a slice of gloriously crisp baguette which is served with a kaffir lime leaf-infused mayonnaise dip which complements it very nicely. 4.25/5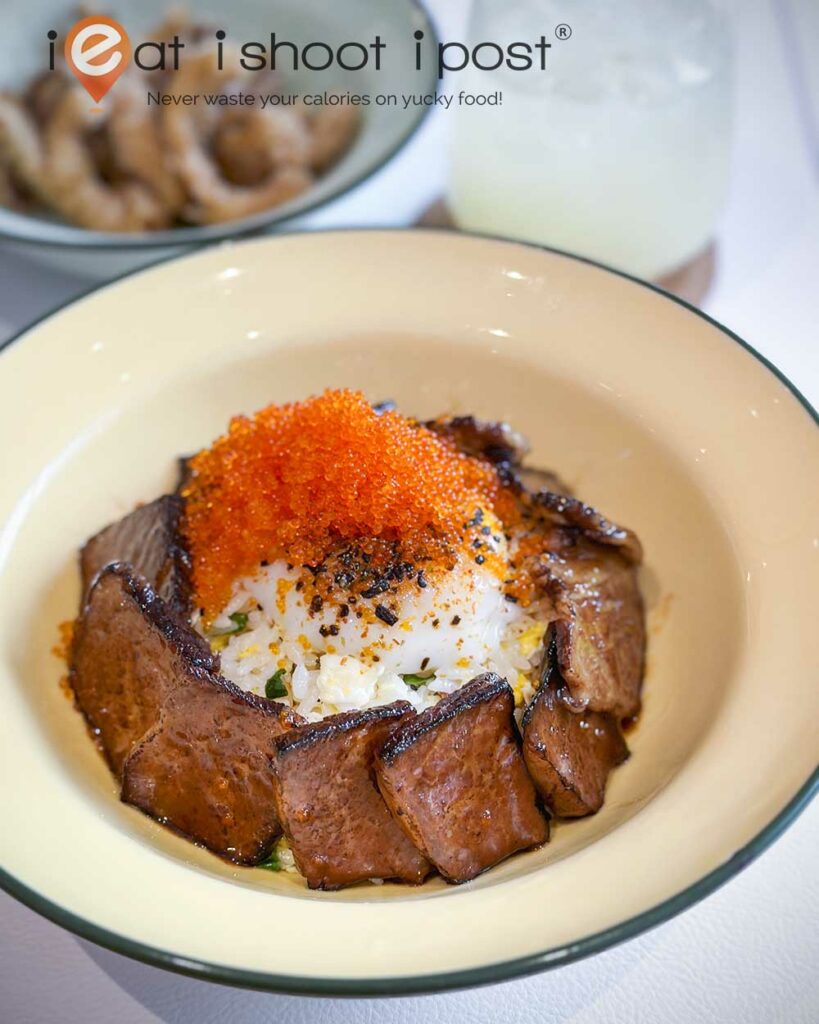 Chef Jaz deliberately avoids replicating his previous dishes from Din Tai Fung. While they do still offer a pork chop fried rice, their signature dish is the Niu Yolk fried rice. This creation features classic egg fried rice topped with tobiko and tender slices of beef short rib, which are meticulously sous vide for 48 hours and then torched to infuse a delightful smoky aroma. I recall trying this dish last year at their Redhill outlet, but at that time, I found the beef didn't quite integrate well with the rice. However, since then, they have made adjustments to the recipe and now "ebony and ivory, live together in perfect harmony". 4.25/5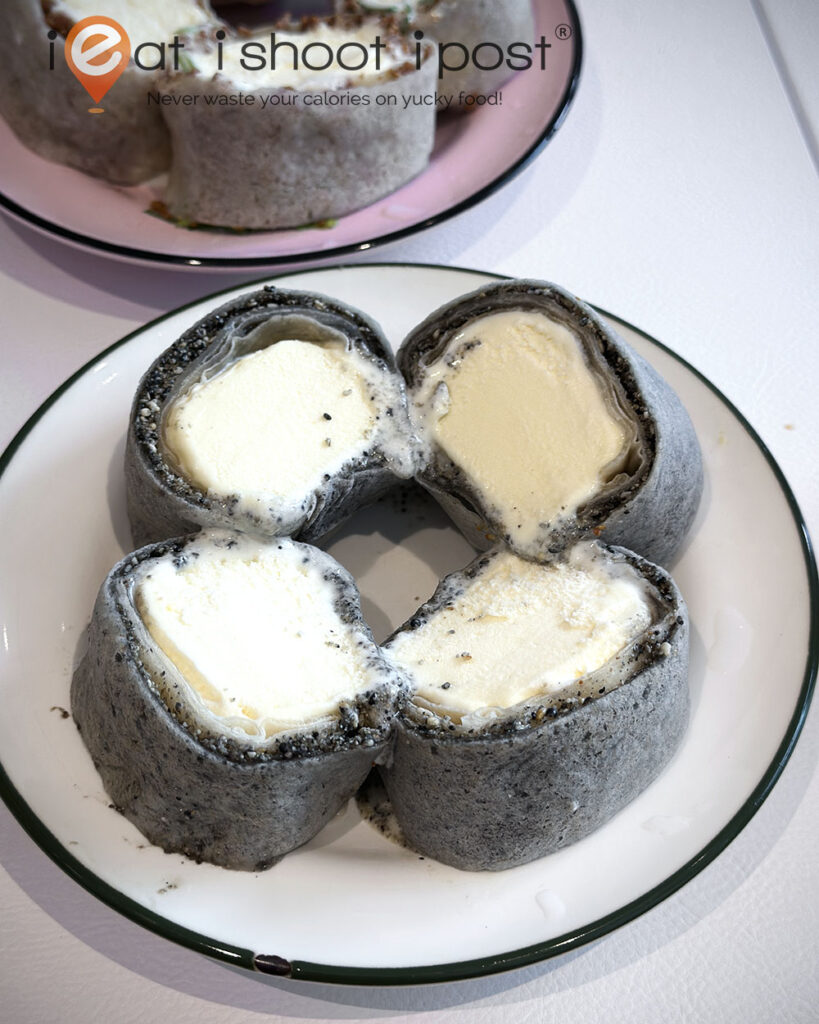 Make sure you save space for a delightfully sweet ending, as their ice cream roll is a treat that justifies indulging in a few extra calories. This beloved Taiwanese dessert takes a block of vanilla ice cream, adorns it with a choice of delectably crushed peanuts or aromatic black sesame, and envelops it all in a delightfully chewy popiah skin. While I feel that the vanilla ice cream itself could have been creamier, I still can't resist having one of these after a satisfying main course. 4.25/5
Can Try Dishes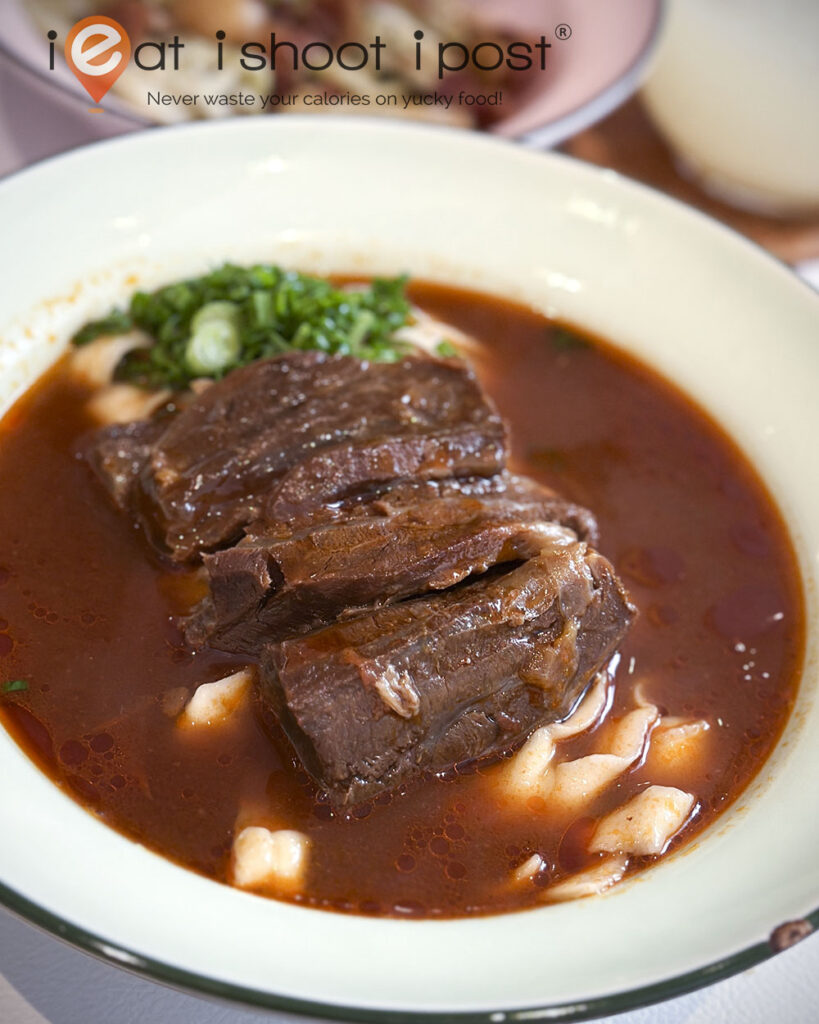 No self-respecting Taiwanese cafe would be without its national dish of beef noodles. However, I do have mixed feelings about their version of the iconic dish. The beef shin itself is very good. It is braised till all the tough connective tissue has turned into sublime collagen. I am not exaggerating when I say that Grandma could even eat it without her dentures! But, I found the soup to be a tad too tangy and not beefy enough. You will have to try it yourself and decide! 4/5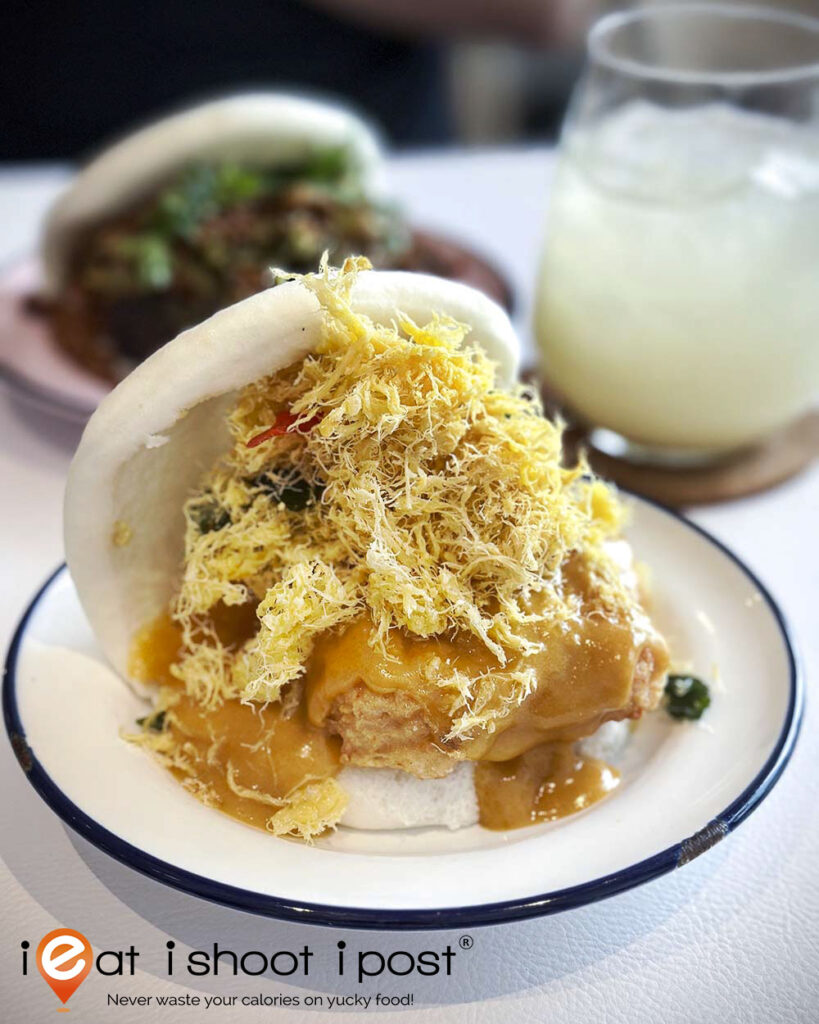 Aside from pork belly Gua Pau, they also have other fillings that you can opt for. One is the prawn pattie with salted egg floss bun. It is good but if I had to choose one, I'd still go for the pork belly. If you are eating with several friends, then give it a try! 4/5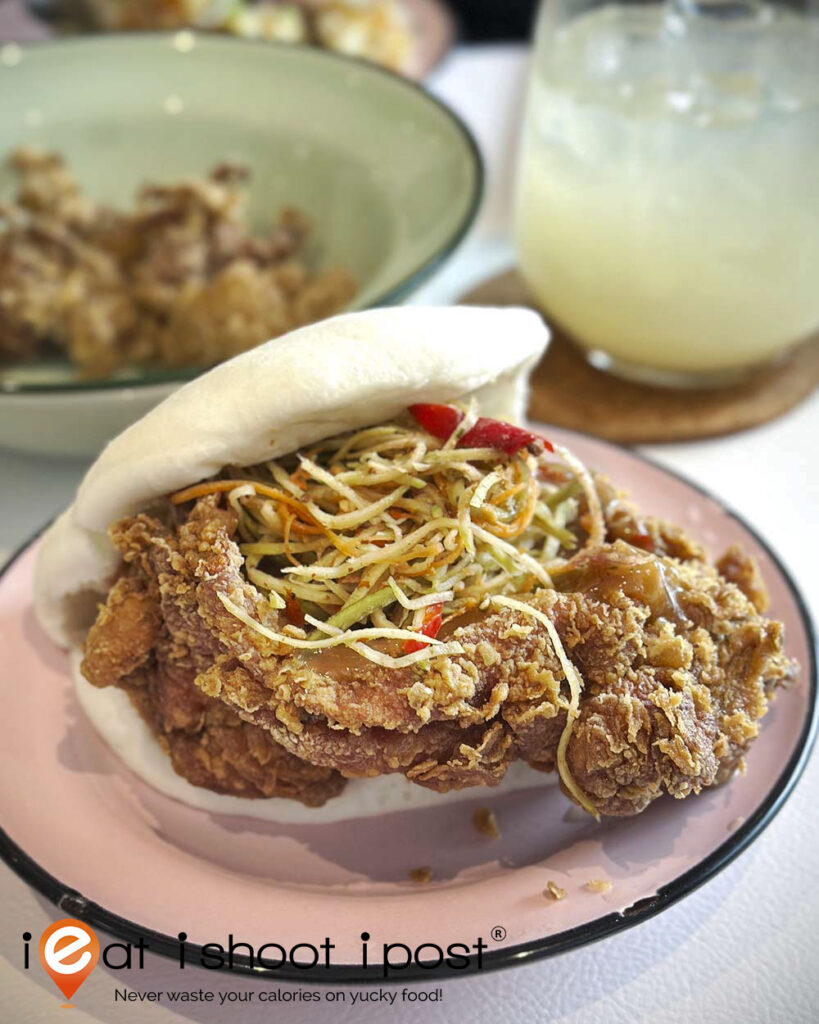 If you are after fried chicken, they offer a whole crispy fried chicken thigh with Thai-style mango salad. Again, it's good but if I had to choose, it'll still be the original pork belly for me. 4/5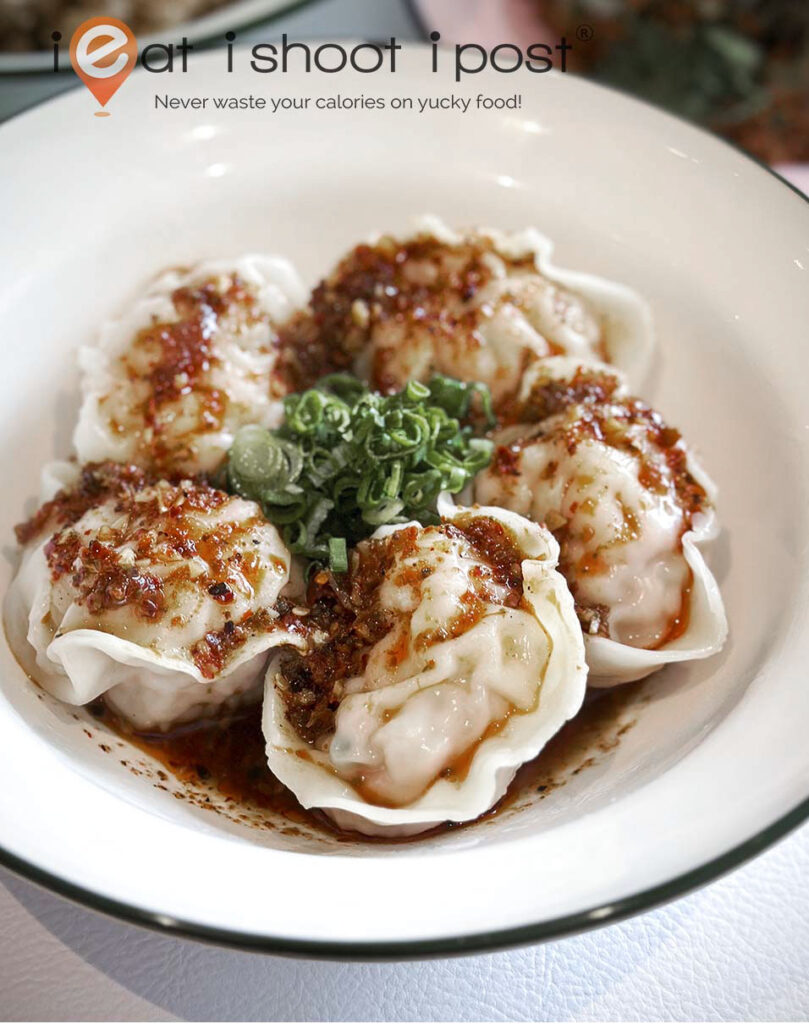 Again, I have mixed feelings about their 红油抄手 (wanton in spicy red chilli oil) The wanton itself is very impressive. The filling is chock full of chunky prawns and they are almost the size of golf balls! However, their chili sauce just wasn't as fragrant as some that I have elsewhere. 4/5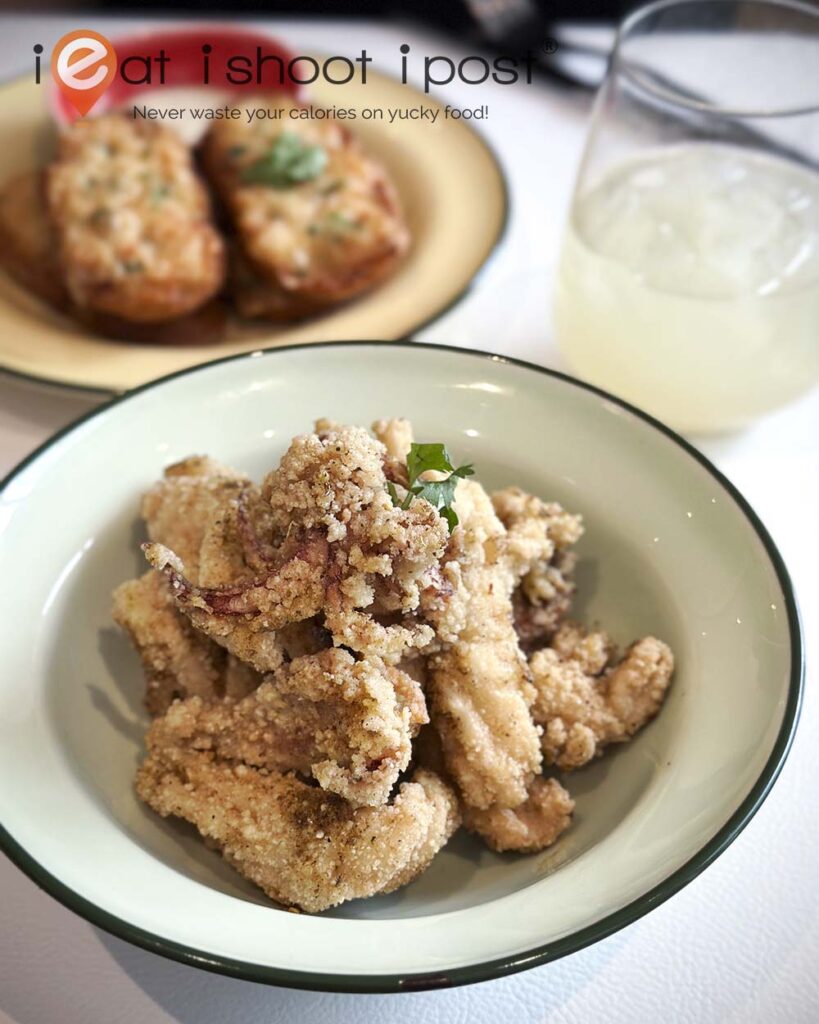 If you are just after some fried side dishes, you can order the fried squid which has a thin layer of crispy batter covered with salt and pepper seasoning. While it didn't quite transcend the boundaries of exceptionalism, it is still very competent. 4/5
Try If You Must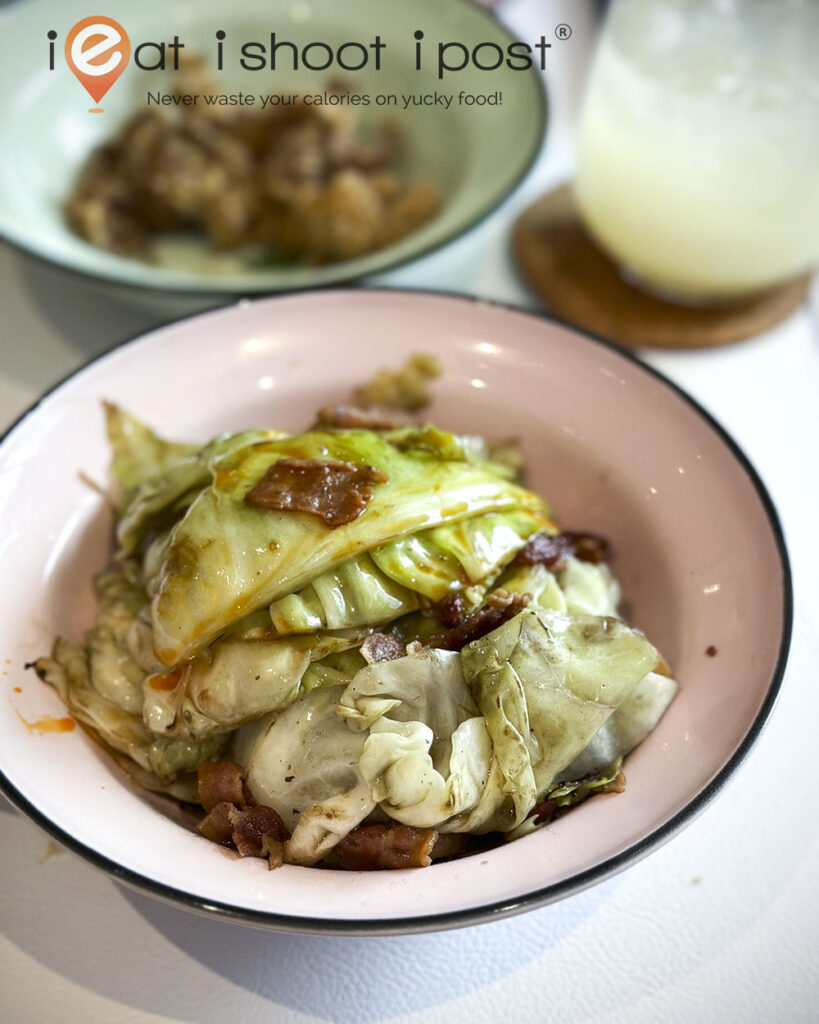 For veggies, you can go for their fried cabbage with bacon which is yet another favorite Taiwanese dish. It is good, but I felt the cabbage could carry a bit more of that wok smoke flavor. 3.75/5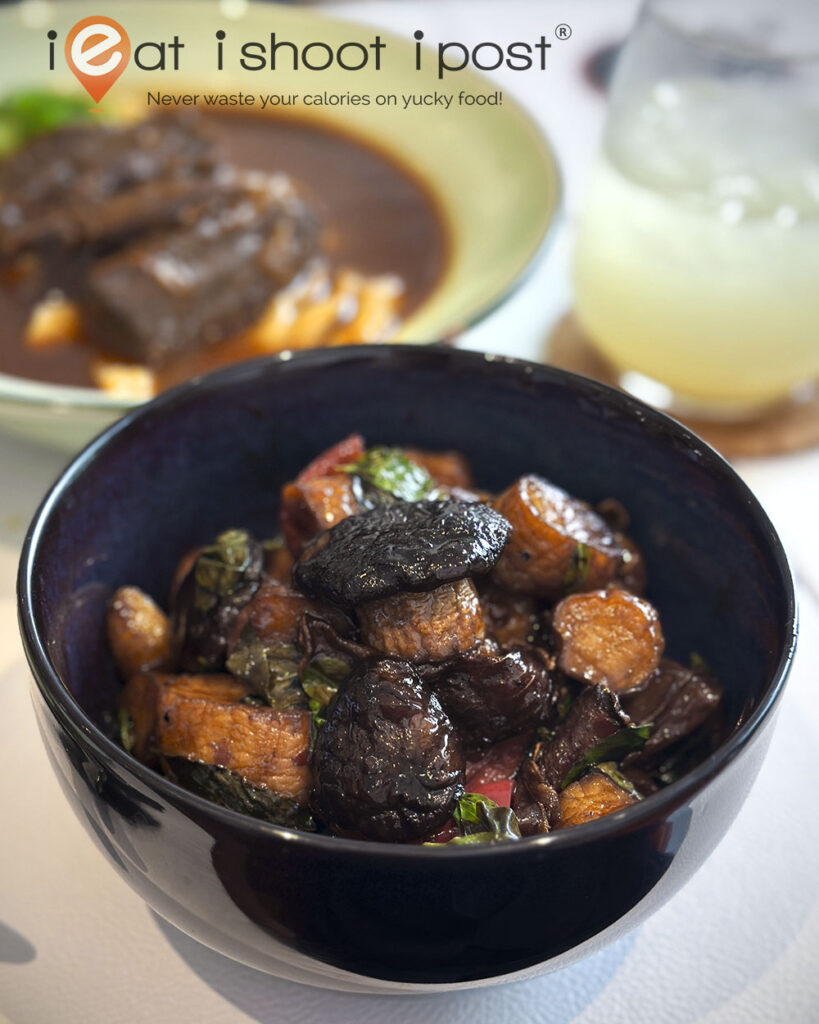 In case you are after a vegetarian alternative, you can try their San Bei Mushrooms. I can't say that I prefer it over the classic San Bei chicken, but if you are dining with vegetarian friends, this is one of the dishes they can order. 3.5/5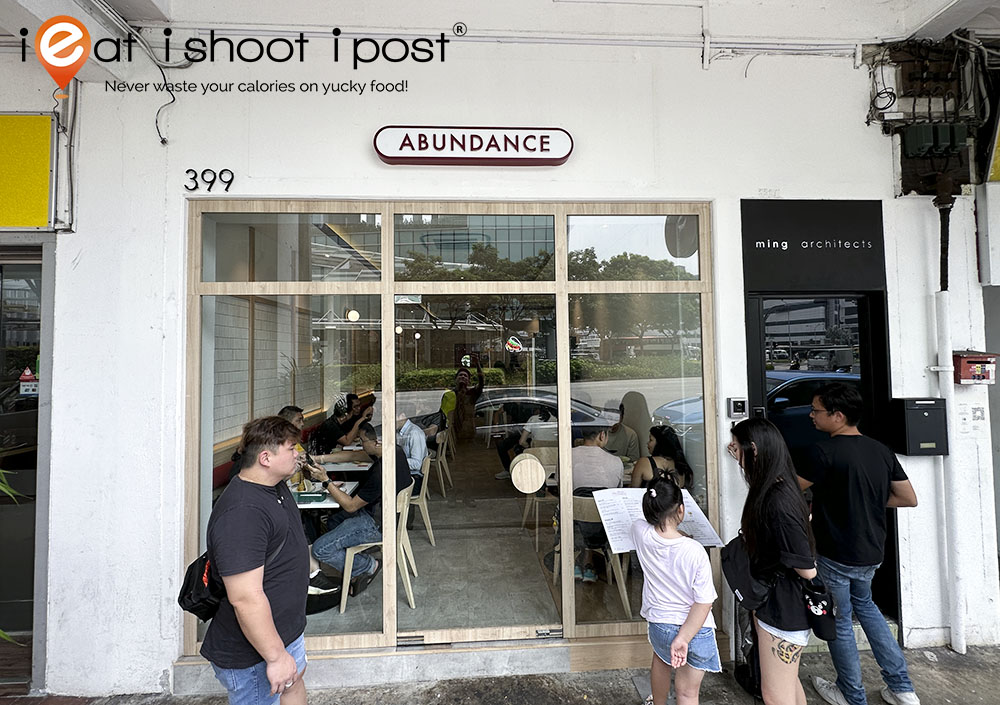 This is their 2nd outlet at 399 Jalan Besar, just opposite ARC 380. 
Conclusion
The food at this modest little Taiwanese cafe is very good and their Gua Bao might spark the next culinary food trend in Singapore! Oh, I hope it would!