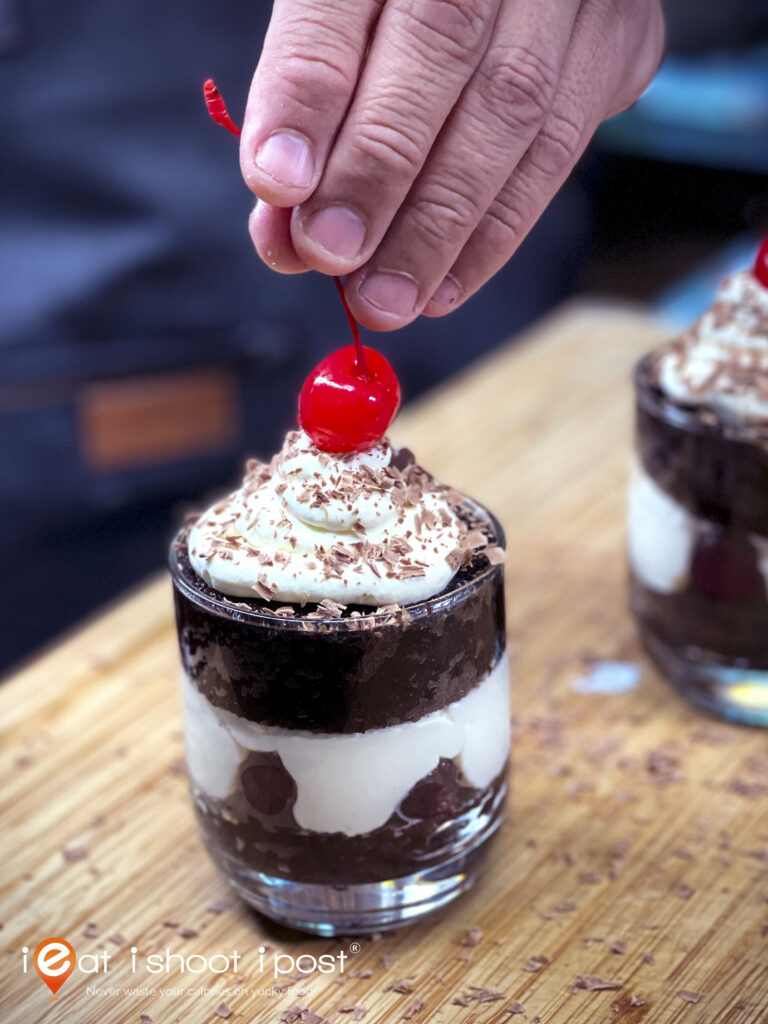 My first encounter with fresh cream was probably when I ate black forest cake as a child. Growing up, mom used to attend cooking classes at the community centre and would return home to make some of the most amazing things and Black Forest Cakes was one of them! Until then, I only knew of buttercream cakes, so when I had chocolate cake soaked with sweet alcohol with layers of fresh cream and dark cherries topped with chocolate shavings, it was nothing short of an epiphany!
But you know, assembling a whole black forest cake isn't easy especially if it is not something you do on a regular basis. At least for me, either the cake crumbs or cherry sauce would always get into the white fluffy cream while creaming the cake, and lining the sides with chocolate shavings is yet another challenge! So, putting all the different components into a cup or glass is the perfect workaround!
The Chocolate Cake
One of the key components of the black forest cake is the chocolate cake. If you are short on time, you may use store-bought chocolate cake or muffins instead of baking it yourself. However, this recipe is really easy and requires only basic equipment and yields a moist cake which really soaks up all that lovely alcohol!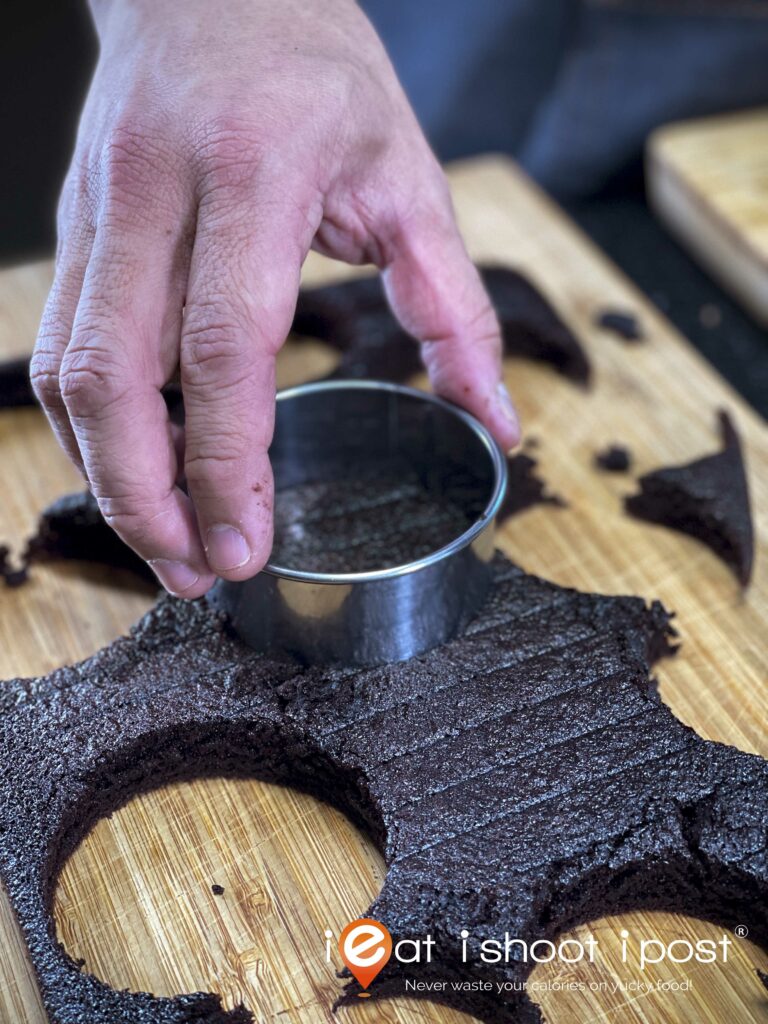 Use a cookie cutter to cut out discs of chocolate cake to insert into your cup or glass.
Easy Recipe for Chocolate Cake
Ingredients
Plain Flour 120g (1/2 cup)
Cocoa Powder 62.5g (1/4 cup)
Baking Powder 1 tsp
Baking Soda 0.75tsp
Castor Sugar 200g (1 cup)
Egg 1
Milk 125ml (1/2 cup)
Oil 62.5ml (1/4 cup)
Hot water 125ml (1/2 cup)
Method
Preheat oven to 170 degrees celsius
Sieve dry ingredients into a bowl and add castor sugar
Mix milk, oil, and eggs together
Add wet ingredients to dry and mix till smooth
Add hot water to the batter
Add batter to a 13×8 inch pan lined with baking paper
Bake cake at 170 degrees celsius for 15 mins or until the top of the cake is firm
Key Ingredients
Apart from the chocolate cake, other essential components are dark cherries, fresh cream, and kirsch. Kirschwasser (German for cherry water to be precise), is a clear brandy made from sour cherries. When soaked in the chocolate cake, the taste is what makes a black forest cake, a black forest cake. The other ingredient is the bright red Maraschismo Cherry that you find on a lot of old-school cream cakes. The bright red cherry balanced atop a mound of fresh cream is iconic for a Black Forest cake! In fact, in the Black Forest region, the traditional folk costume consists of a Bollenhut or a ball hat with bright red pom poms that look very much like the Maraschismo cherries! Is this simply a coincidence? I think not!
And finally, I whipped up some French Cream and icing sugar for the fresh cream. Professional chefs like to use French Cream because of its consistent quality.
Whipped Cream
French Cream 300ml
Icing sugar 1 Tbsp
Cherry filling
Dark Sweet Cherries 1 can
Sugar 2 Tbsp
Kirsch 125ml (1/2 cup)
Method
Cool cake on rack
Drain dark cherries
Add sugar to cherry syrup and reduce.
Pour cream into an ice-cold bowl
Add icing sugar
Whip till stiff peaks and put into a piping bag
Set aside whipped cream
Assembling the cup-cake
The wonderful thing about using a cup or glass is that you don't have to be overly skilled in your piping techniques. All you really need to do is to put everything together in the cup! In fact, if you don't want to pipe the whipped cream, you can simply spoon it into the cup!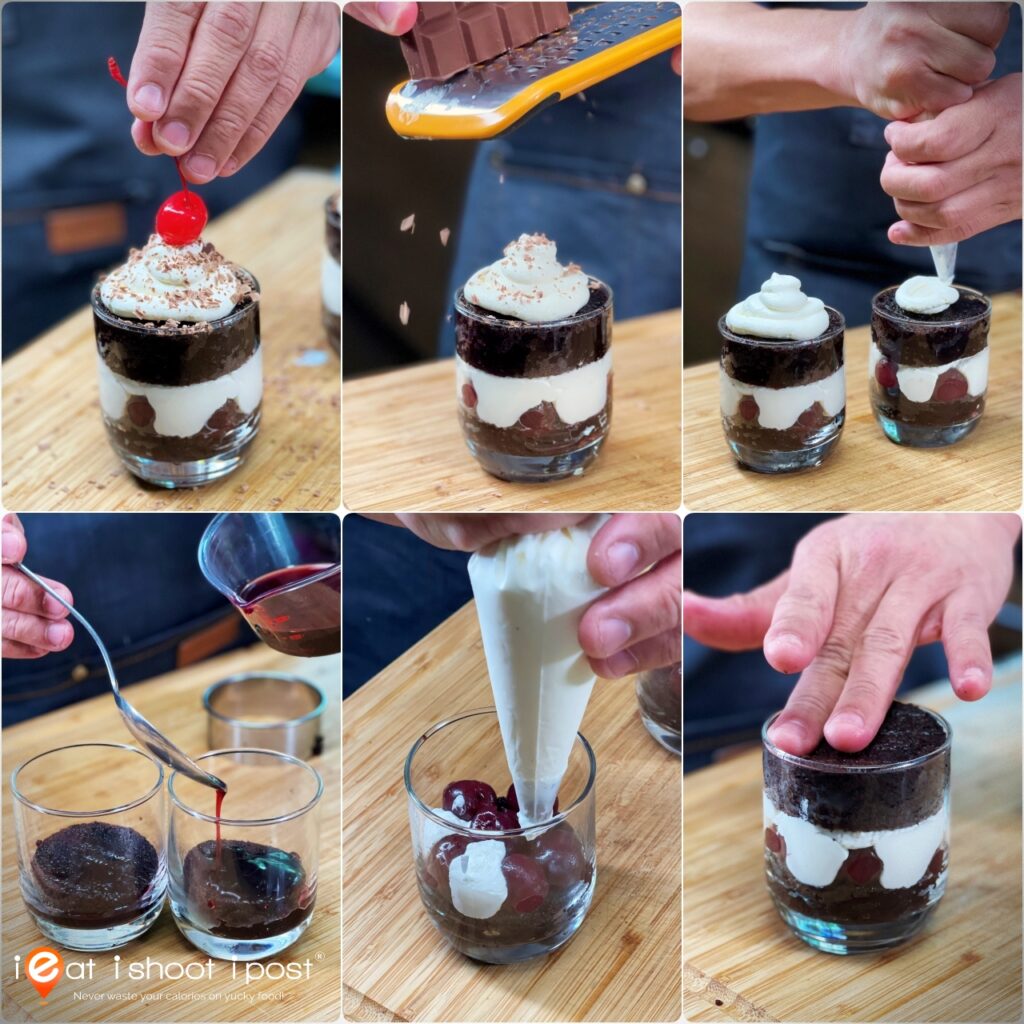 Assembly
Cut cake into required size to fit into cup
Add 1 Tbsp syrup and 1 Tbsp Kirsch (or more if you like!)
Place cherries on top of cake
Pipe whipped cream to fill the space between the cherries
Place another layer of cake on top of the cherries
Add 1 Tbsp syrup and 1 Tbsp Kirsch (or more if you like!)
Pipe whipped cream on top of the cake
Shave chocolate on top of the cream
Place a maraschino cherry on top of the cream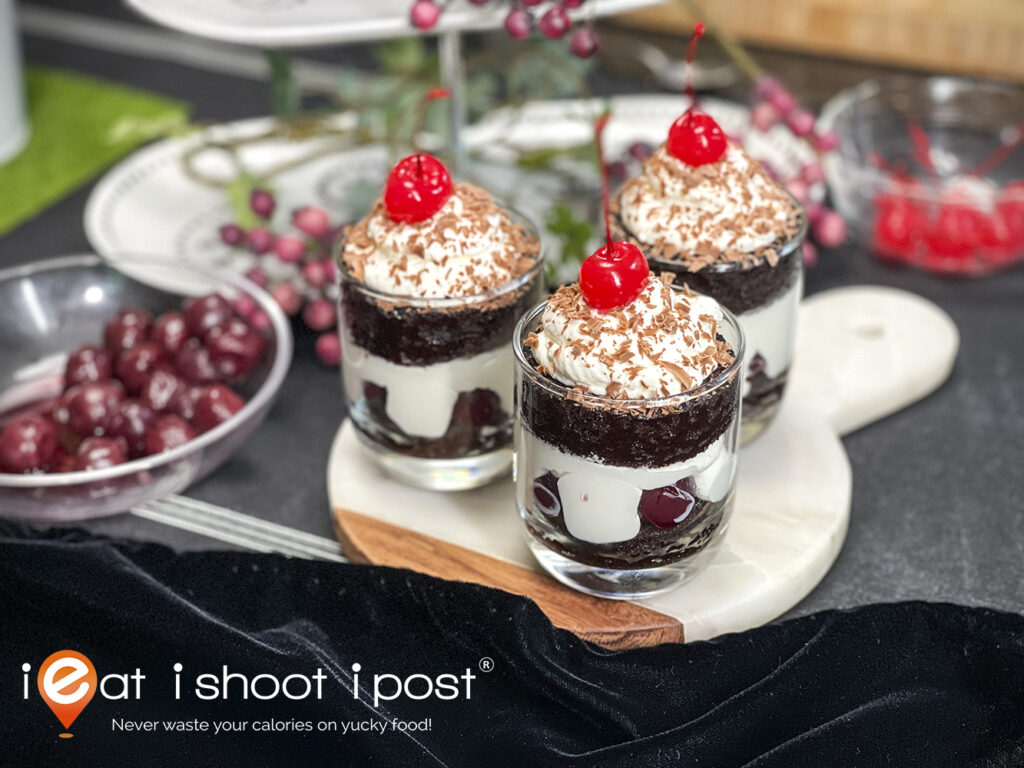 Other Variations
As you can imagine, there are many ways you can put this idea together. Below was a sample I made before shooting the video. It's basically the same except for the dark cherry at the top.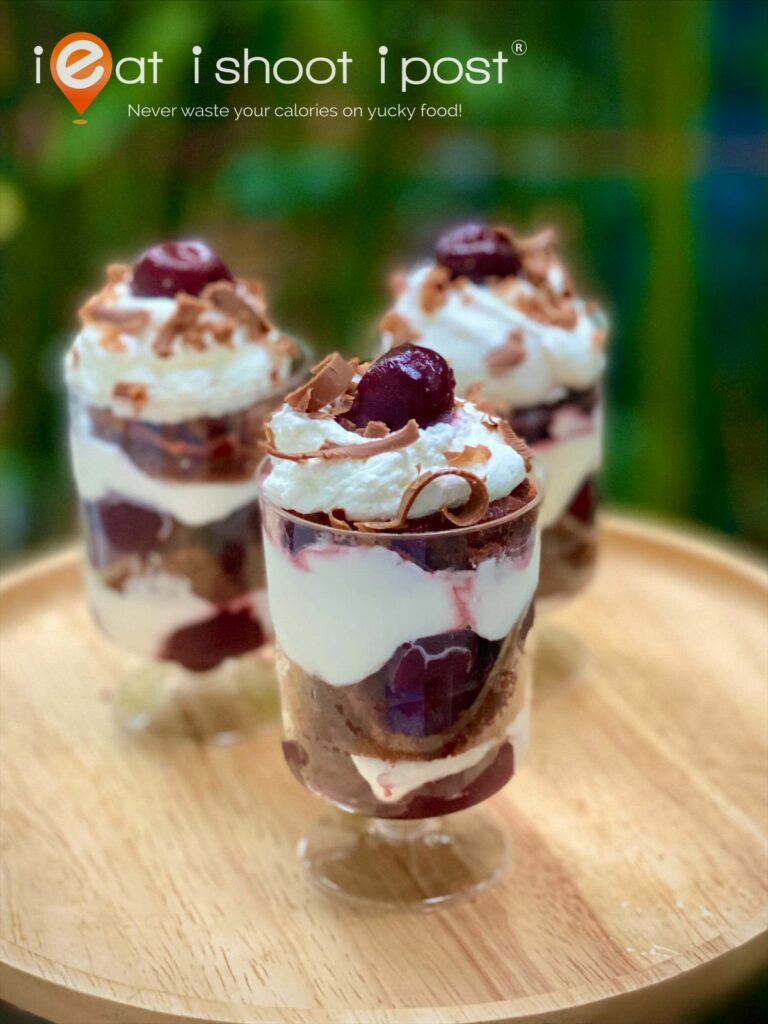 Conclusion
Enjoy making your own version of the Black Forest cup-cake and don't forget to reach out for some luxurious French Cream when doing so. Happy Cooking and Bon Appetit!
Other recipes using French Cream
Easy Bak Kwa Scones Recipe
Easy Egg Tart Recipe
This post is made possible by the French Dairy Board with aid from the EU.
#creamofeurope #enjoyitsfromeurope #frenchcream