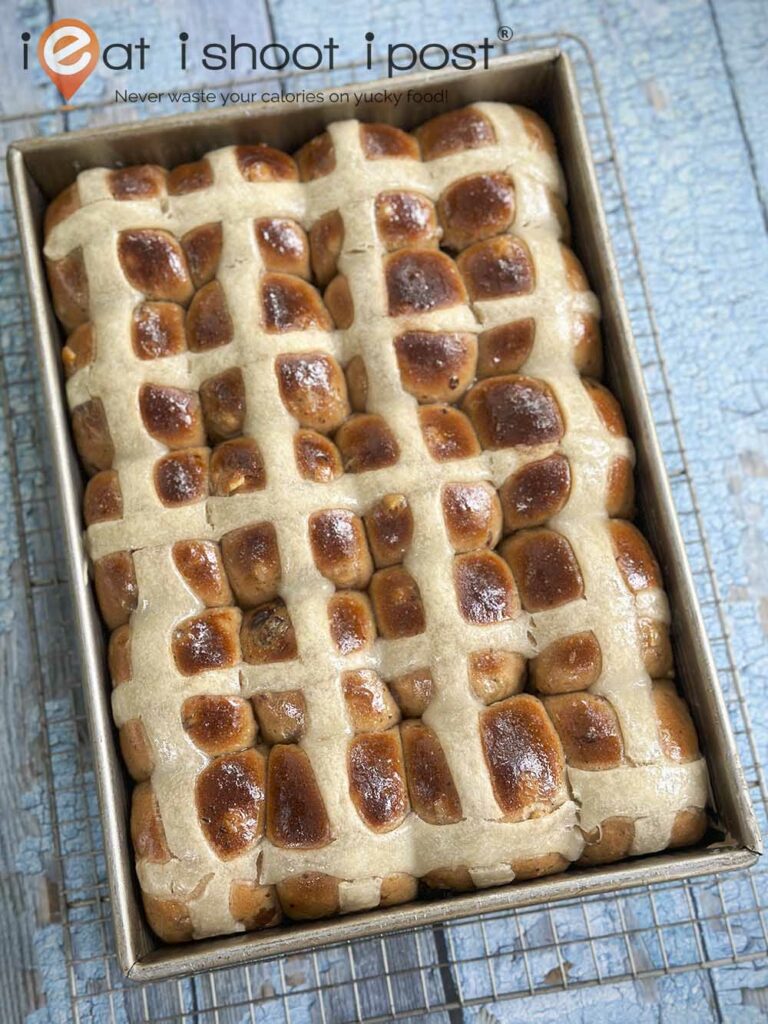 Easter is approaching, and it's time to bake hot cross buns again!
Hot cross buns are traditionally eaten on Good Friday to mark the end of the season of Lent. The cross represents the Crufixition of Christ and the spices represent the spices used to embalm his body during burial. The buns are empty to signify the empty tomb on the third day when he was resurrected to life again.
Although Lent observance isn't such a big thing in Singapore, there would still be Hot Cross Buns sold at various bakeries around Easter. (And they are not cheap!) These spiced fruit buns are delicious especially when they are still hot and eaten with a knob of butter!
This particular recipe produces a wonderfully soft yet substantial hot cross bun with lots of fruit and spice. Dean Brettschneider claims it is the ultimate hot cross bun recipe and if you bake it, you will never want to buy them again! I was skeptical at first but, I have baked them and now I am a firm believer! Hope you enjoy it too!
Recipe adapted from Dean Brettschneider's Bread
Recipe
Ingredients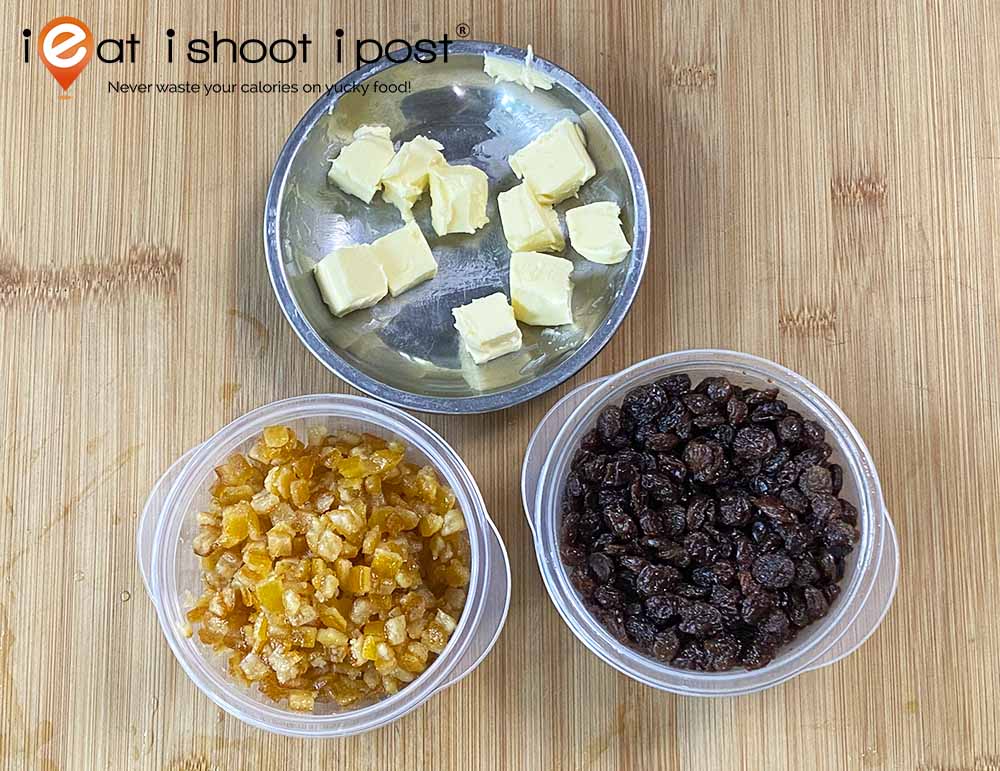 Dried fruits (pre-soak at least a day before)
Sultana 175g
Lemon peel 175g
Rum 30ml
Bread Dough
Bread Flour 500g
Mixed Spices 15g (Recipe Below )
Salt 10g
Sugar 50g
Orange Zest – 1 orange
Instant Yeast 10g
Egg 1
Water 300ml
Butter 50g

Cross Mixture
Flour 75g
Oil 25g
Water 75g
Glaze
Water 100ml
Sugar 50g
Gelatine powder 1/4 tsp
Orange Zest (optional)
Spice Mix Recipe (Enough for 2 batches. Or you can use commercial "Mixed Spices" as well)
Ground Nutmeg 1 tsp
Ginger powder 1 tsp
Coriander powder 1 tsp
Ground Cloves 2 tsp
Ground Cinnamon 2 tsp
Chinese Five Spice 2 tsp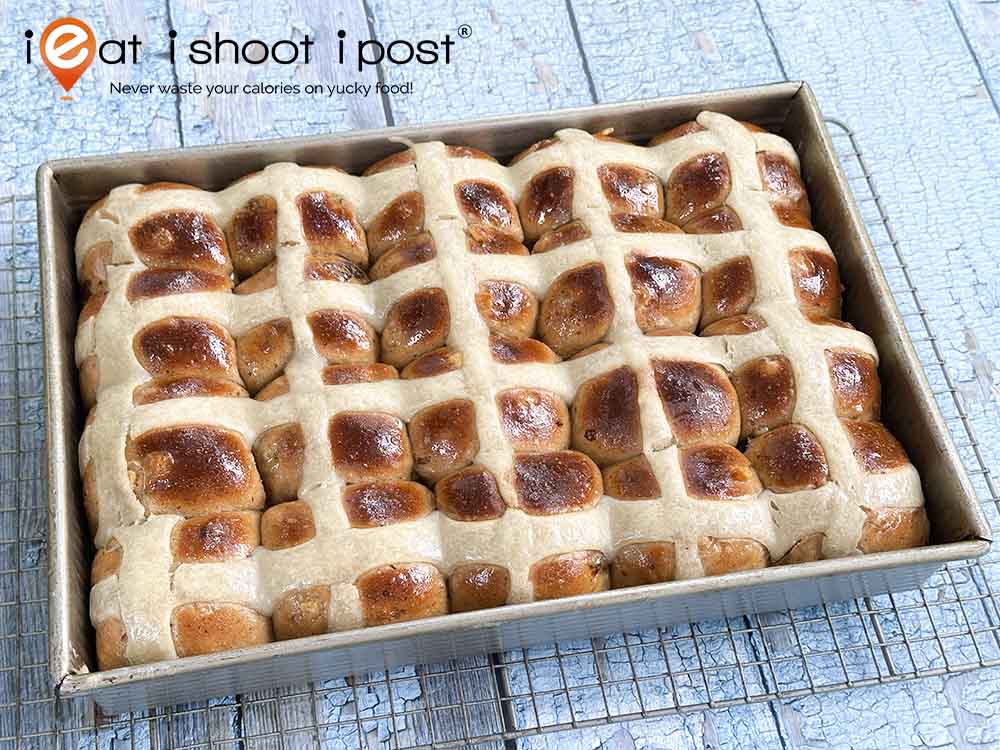 Method
1. Mix all the ingredients for bread dough (except butter) and knead for 10mins.
2. Add butter and mixed fruits and knead until butter is mixed into the dough
3. Shape the dough into a ball and proof for 1 hour
4. Divide into 20 balls 68g each
5. Proof for 1.5 hrs
6. Mix cross mixture and fill a piping bag
7. Pipe cross mixture onto buns
8. Bake at 190°C for 20mins or until golden brown
9. For the glaze, sprinkle gelatine powder on top of the water and allow to bloom for 1 min
10. Add sugar and orange zest (optional), bring to a simmer, and cool
11. Glaze the top of the buns once they come out of the oven

Baking Tray: 9×13 Inch (line the bottom with baking paper)
Here are the step-by-step photos: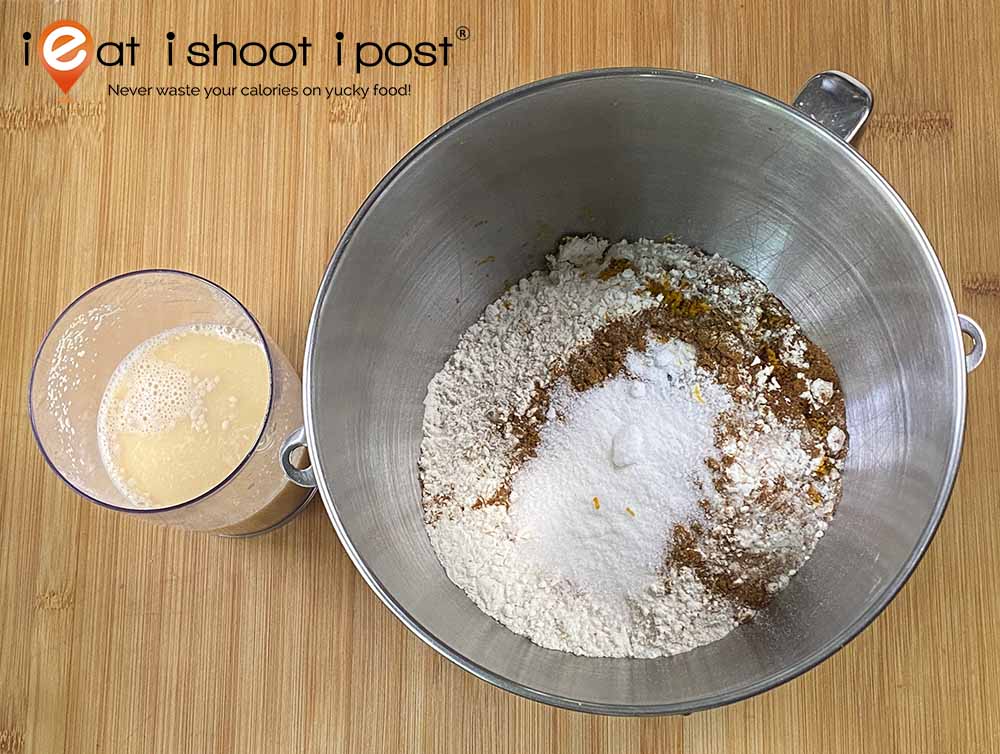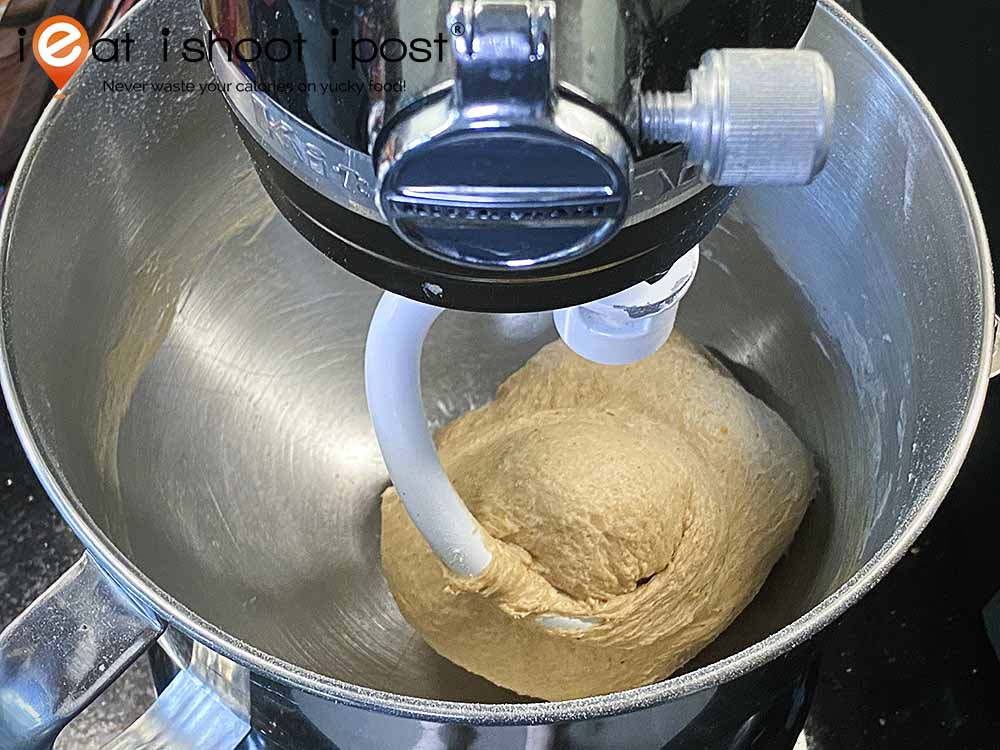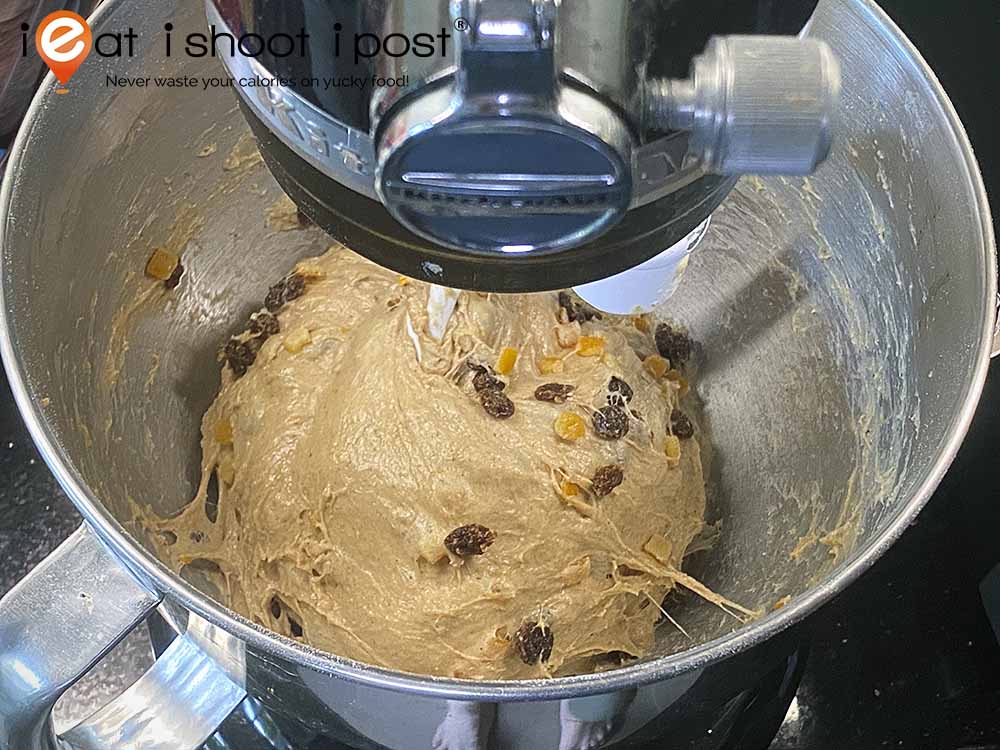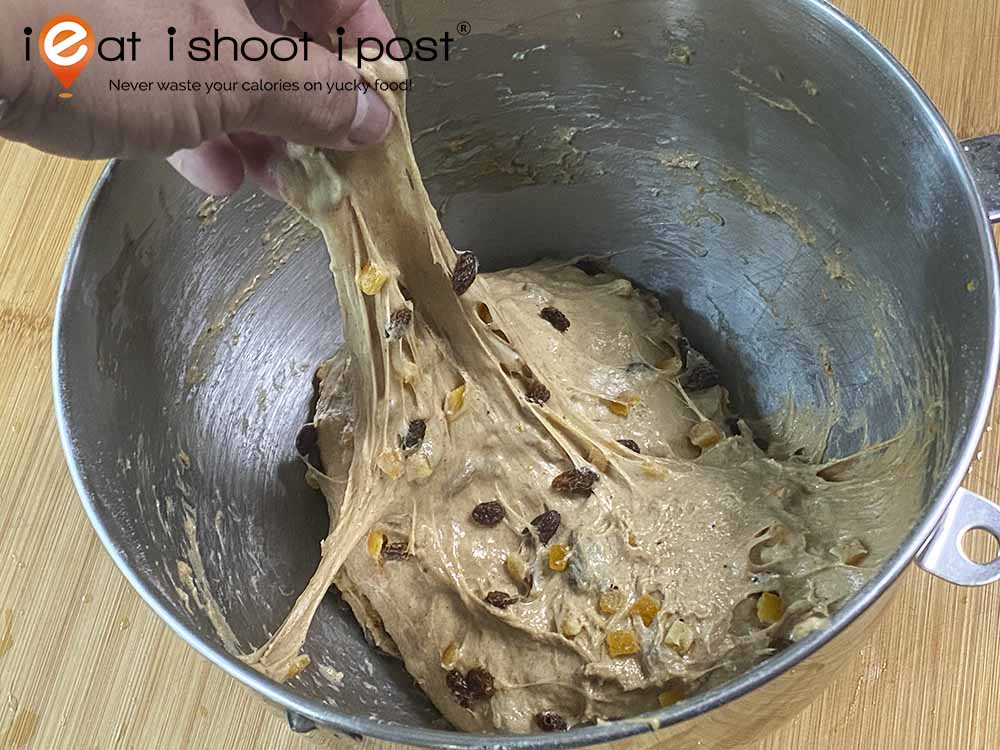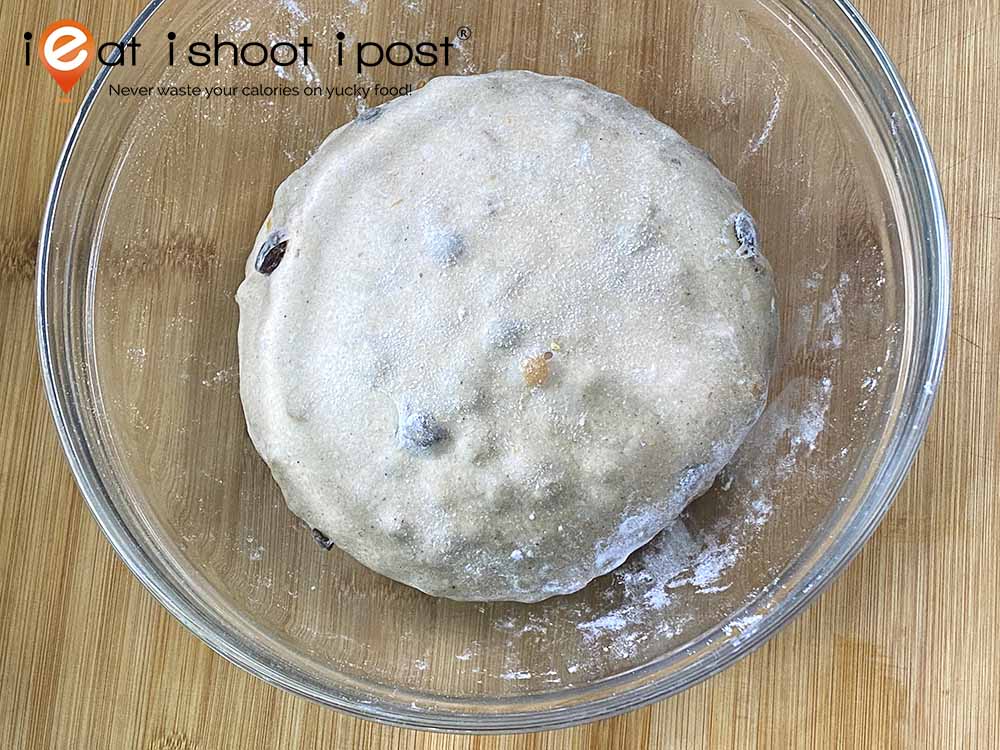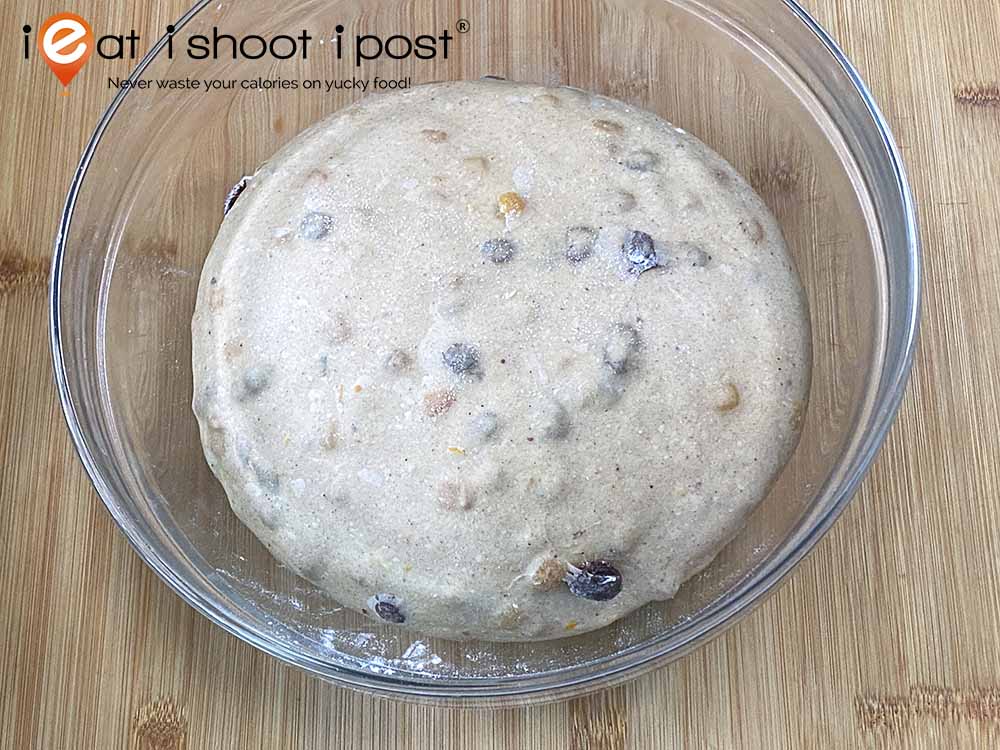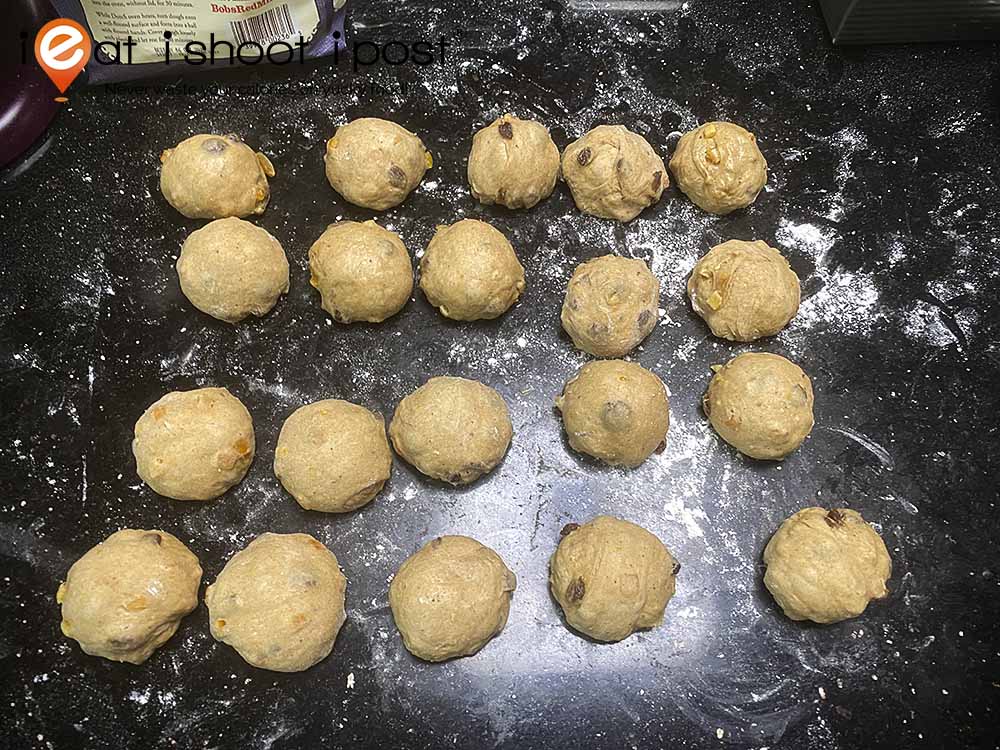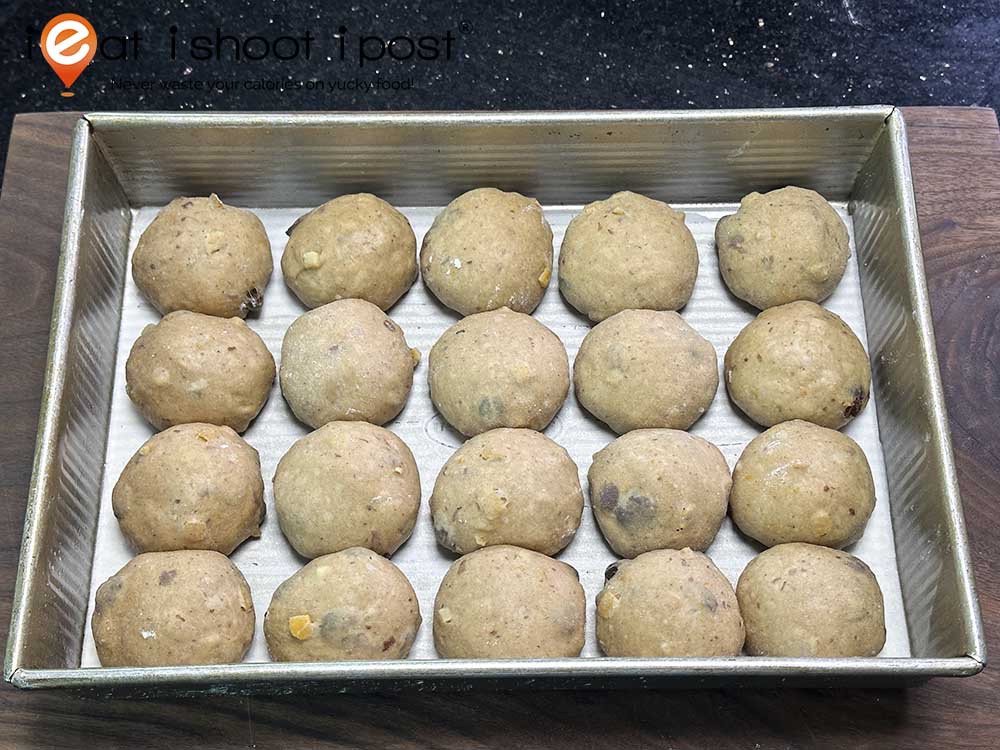 Cover with cling wrap or wet cloth and proof for 1 hr 30mins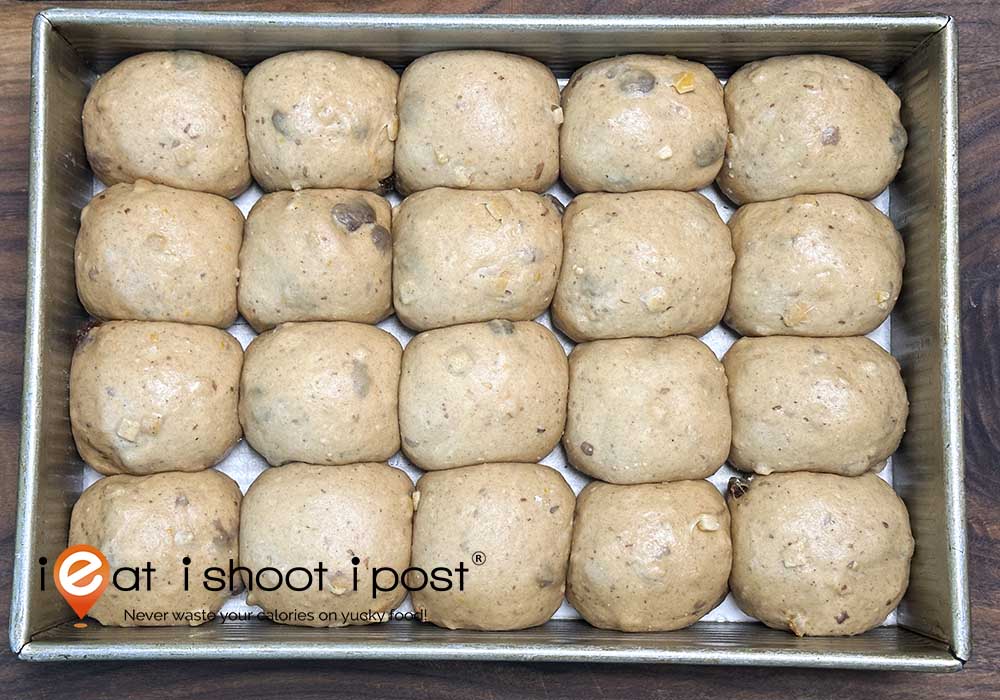 Until they have risen like this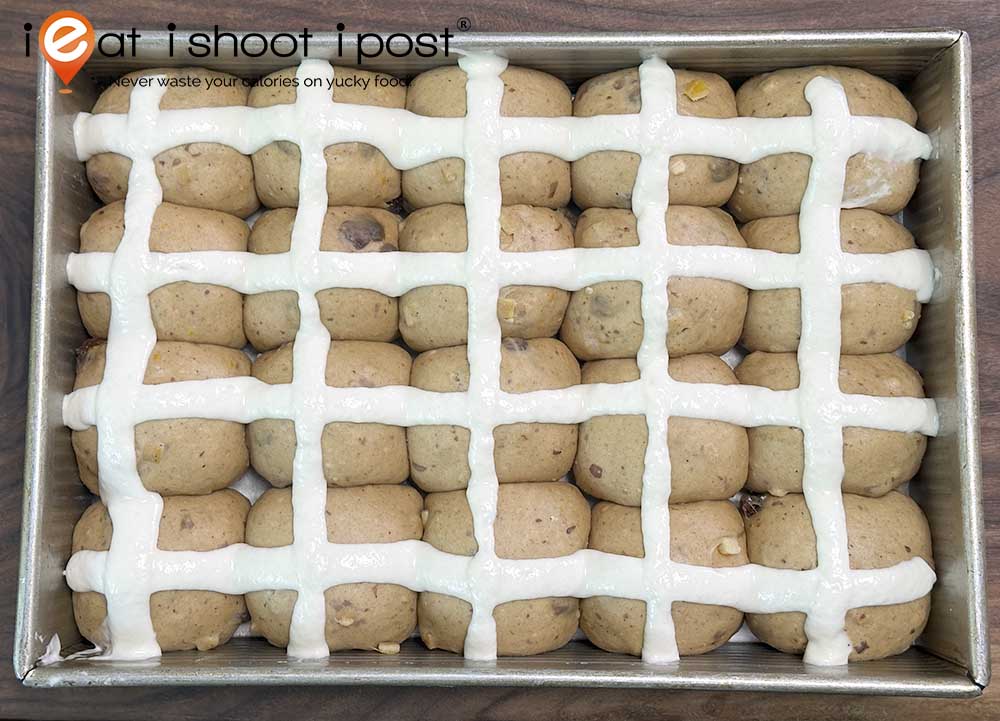 Happy Baking and Happy Easter!

Holy Week Services
If you are interested to attend any church services during Holy Week, check out these services at St John's St Margaret's church here. We will be attending the Maundy Thursday (April 6, 8pm) evening service.