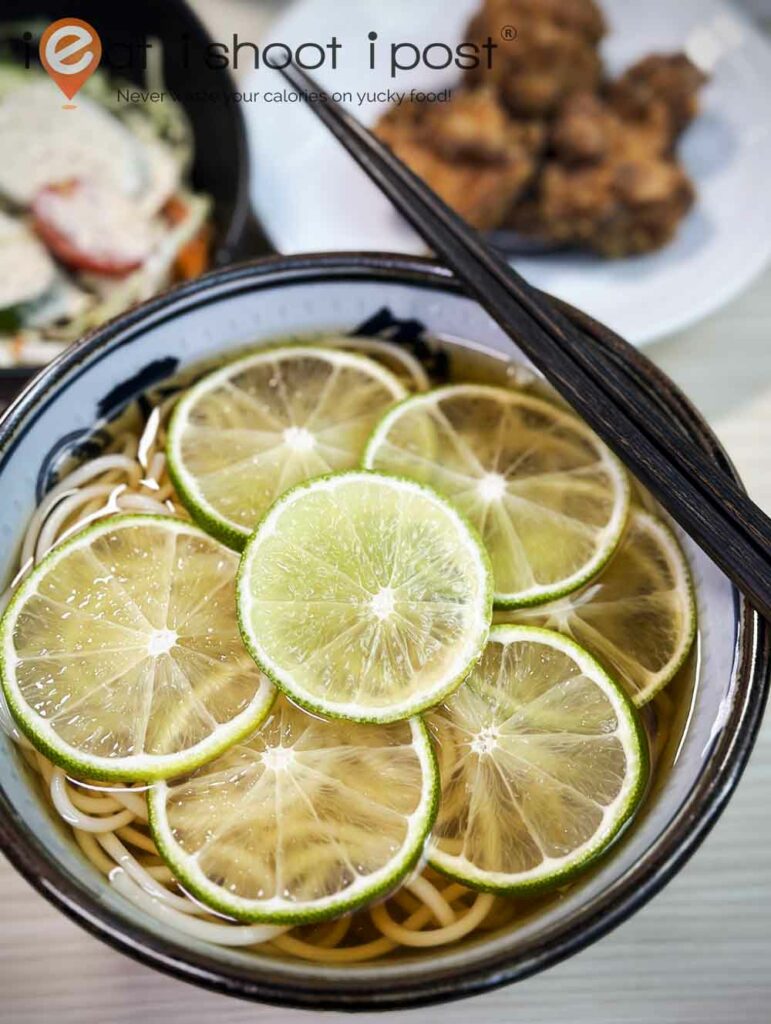 Introduction
This restaurant is a franchise of a popular Izakaya from Japan that is run by a Japanese-Singaporean family whom I know. The husband is Japanese and has been importing sake and Japanese seafood for a while now; this is their first venture into the restaurant business.
At the outset, let me say that this is the kind of family-run restaurant which is done on a tight budget. The decor is austere and they don't have enough trained service staff. The manager is his Singaporean wife who has no experience in the restaurant industry and limited knowledge of sake. But, the food is good, so it is still worth checking out if you are working around Lau Pa Sat.
Being a franchise, they import sauces like the kare sauce and certain seafood like the breaded ebi and pre-cooked anago direct from the Franchiser and these are very good quality. The daughter chef also has a good palate and she insists on using quality Japanese rice and fresh meats to prepare their food like they would at home. So, if you can think of this place as one of those non-descript eateries found in old shopping centers, you can enjoy some decent Japanese food here!
Their Lunch Sets
My recent discovery of Handa Somen came as a surprise. I had always thought of somen as a Japanese-style Mee Sua but this Handa Somen is thick and has a delightful chew. They serve it cold with slices of lime which make for a refreshing bowl of noodles. The Japanese can eat it just as it is, but for us Singaporeans who still need something to warm their stomach, the somen is accompanied by a plate of chicken karaage which they make themselves using fresh chicken. 4.25/5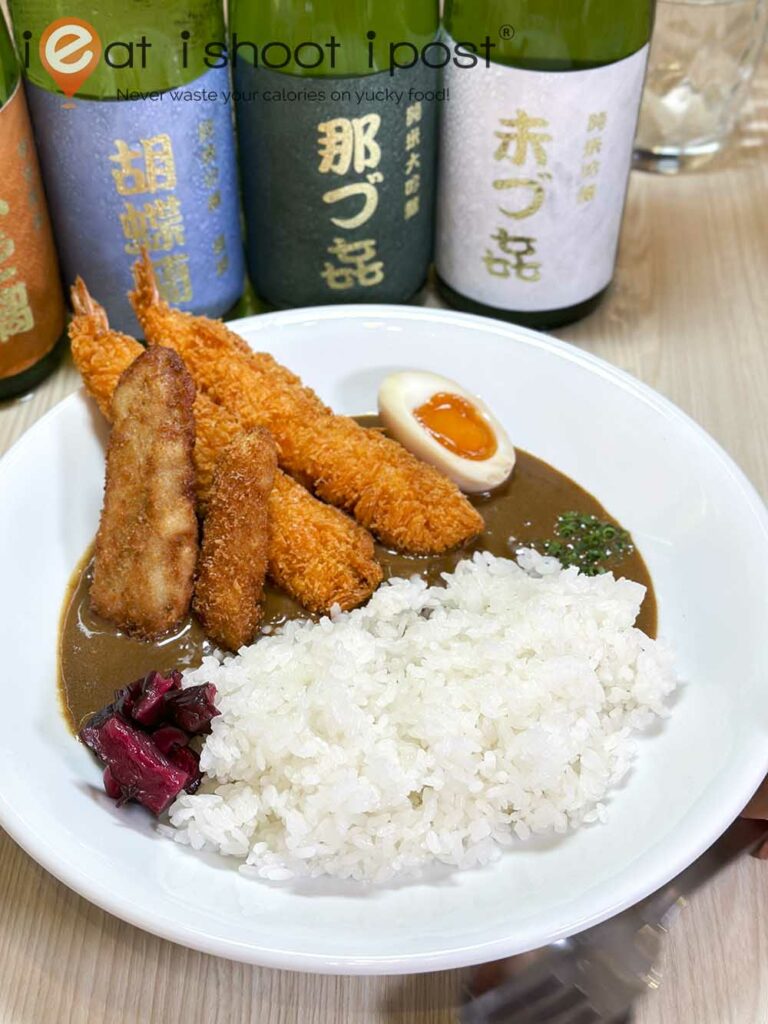 I quite enjoyed the Japanese kare which is directly imported from Japan. It is not spicy but it has a very complex umami that just makes you want to finish the rice. The breaded ebi and deep-fried seafood items are also a direct import from the franchiser and is good quality. They also use quality Japanese rice which has a good bite and sweetness. The presentation might not be the most pleasing, but they are supposed to be a "Fishmonger Kitchen", so it isn't supposed to be fancy. 4/5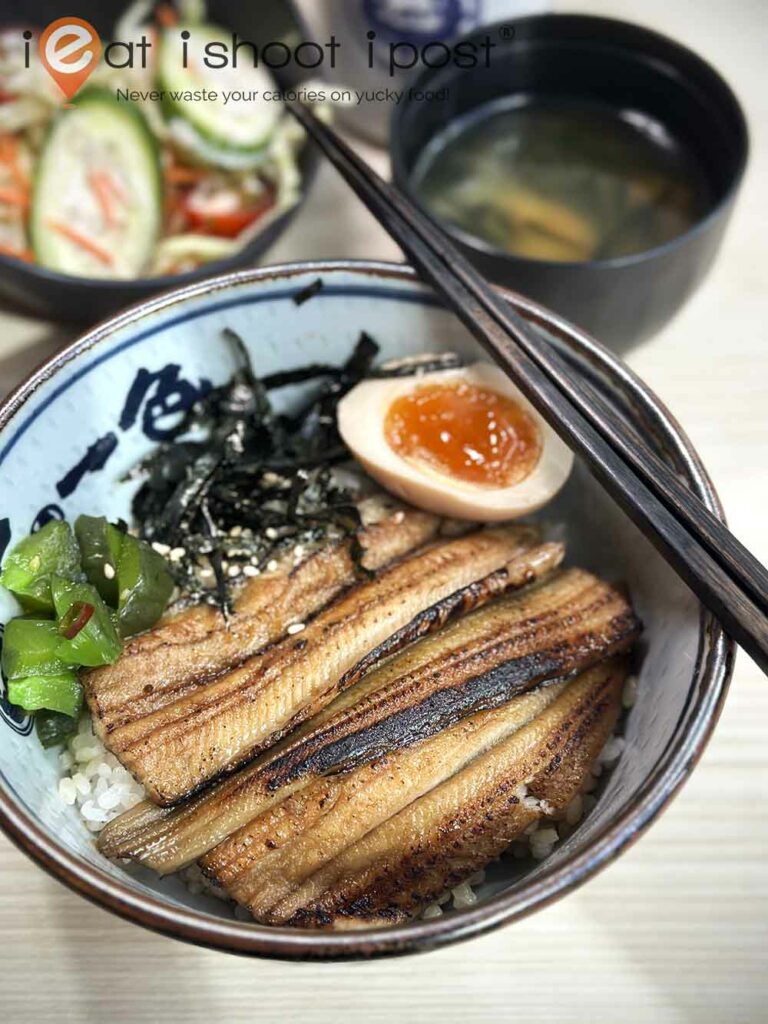 Their Anago (Sea Eel) is also very nicely marinated and grill. Again, this is a product from the franchiser, and I like the seasoning. The Anago is perhaps not as juicy and fatty as the ones from a high end sushi bar but for the price, you can still get a very decent anago on rice. 4/5

NB: Anago is sea eel, while Unagi is freshwater eel. Both are eels but the flavor and texture are quite different.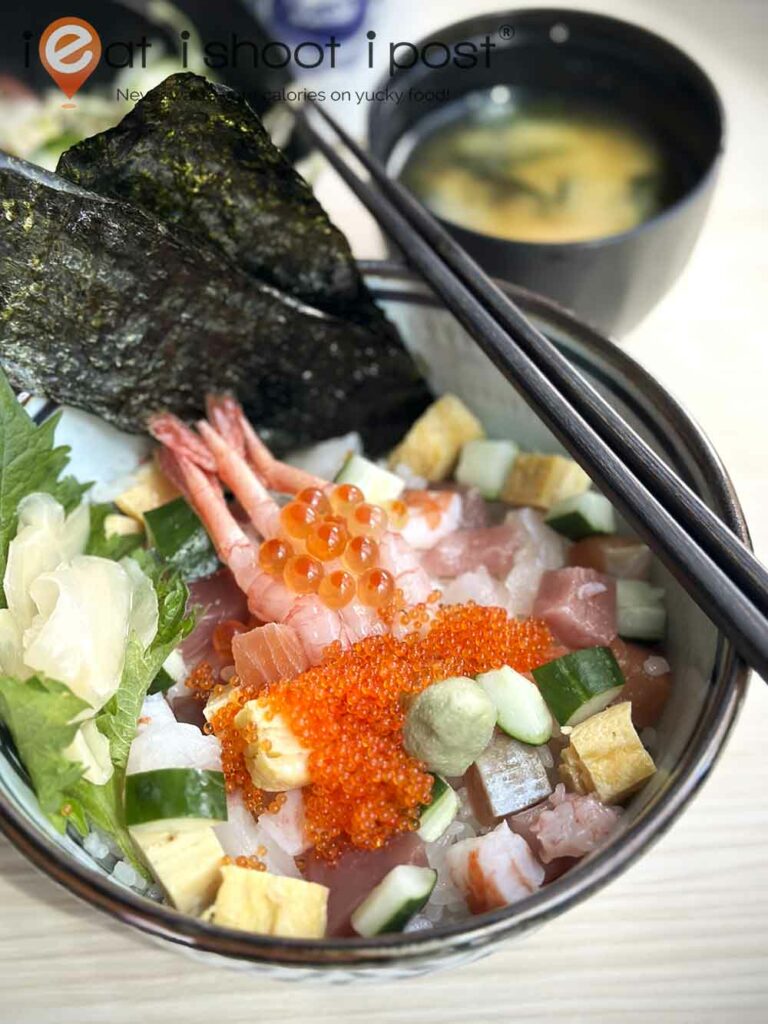 If you like your seafood raw, they also serve kaisen don made with seafood that they import themselves. (they are actually distributors to other restaurants). Being a Teochew Ah Hia, I prefer to eat something warm, but my wife would go for something like this for lunch! 4/5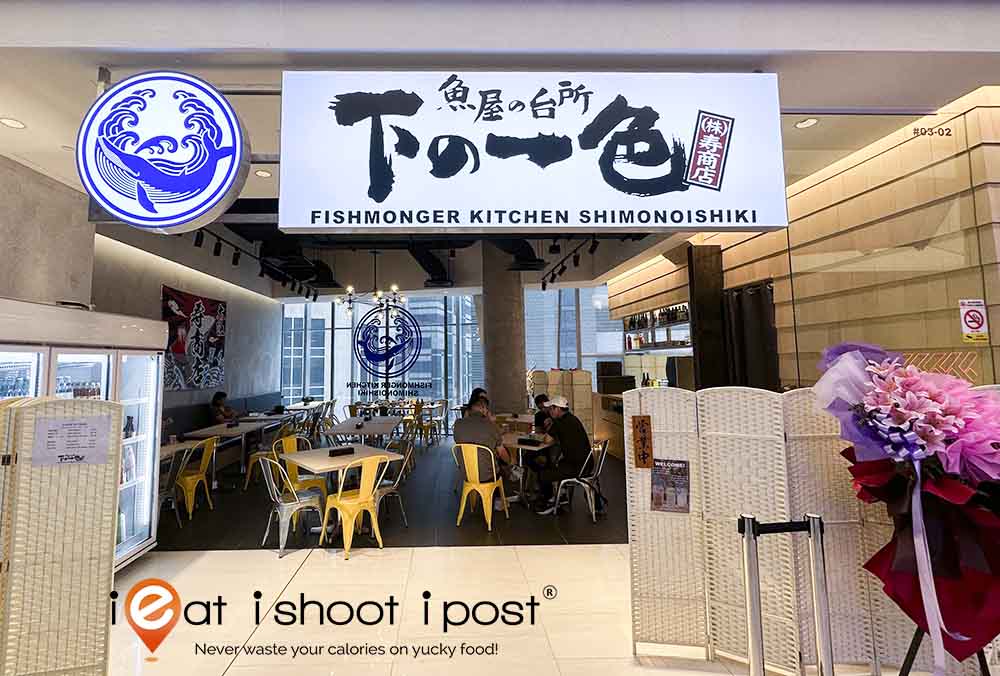 Conclusion
Nice little hole in the wall where you can find some good Japanese food! It's a family-run restaurant, so don't expect the decor or service to be top-notch. For dinner where they have an ala carte menu that features some of the other food items, they bring in from Japan like oysters, fish cakes, simmered fish etc. They are distributors of sake and their range is on display for you to buy direct. Of interest is their range of house brand sake that is named after the wife and kids which is worth checking out!