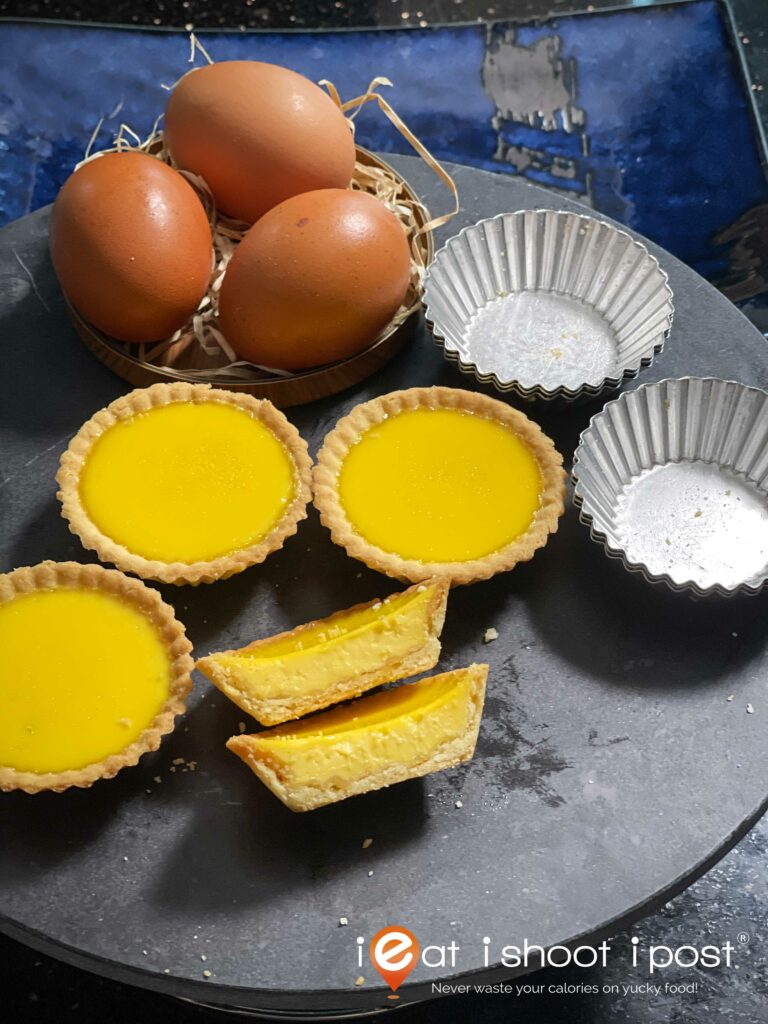 Egg tarts come in various iterations. In Hong Kong, you can have egg tarts with Chinese puff pastry or short crust pastry. In Macau, the custard is burnt. In England, they use a butter short crust and cream in the custard. Locally, the legendary Tong Heng makes their crust with pork lard and the egg custard has only egg and sugar syrup.
You can find many egg tart recipes online, but this one is quite unique. It is my own method of baking an egg tart quickly and efficiently and it's gluten-free! Instead of a butter shortcrust, I am using a mix of fine Almond flour and tapioca flour and, instead of butter, I use the same custard mixture to bind the flour together to mold it into the shell.
By using French Cream instead of butter, I avoid having to keep the dough cold, which is a bother in tropical Singapore, and, by not using plain flour, there is no risk of gluten formation when you over-handle the dough causing the shell to be chewy instead of crunchy. The recipe still produces a crunchy tart shell with a rich and velvety custard.
Ingredients
Makes 11 tarts
Custard
Fresh Cream 220g
Egg Yolk 3 (65g eggs)
Icing Sugar 40g
Vanilla Essence 1 tsp
Shell
Fine Almond Flour 80g
Tapioca Flour 80g
Baking Powder 1/4 tsp
Salt 1/2 tsp
Custard Mixture 50ml

12 Tart Molds
Vegetable oil for brushing (Substitute with melted butter if you want more buttery flavor)

Method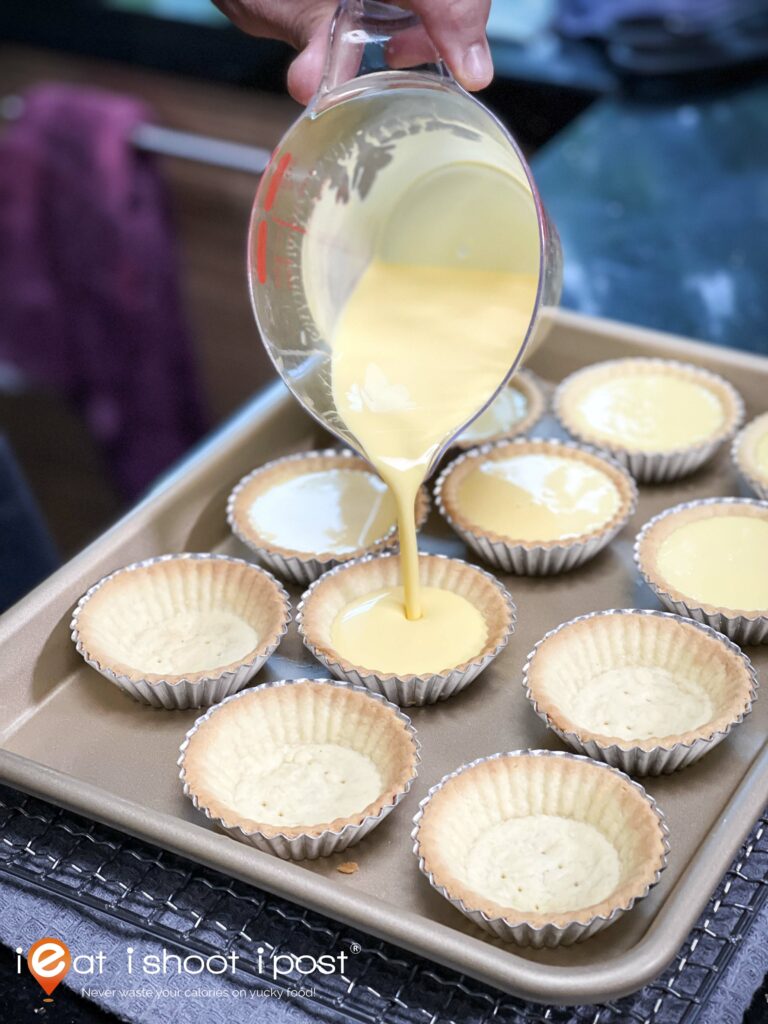 Mix all the ingredients for the custard together and strain twice. Leave aside.
Add all the dry ingredients to a food processor. Pulse to mix well and stream in 50ml custard (around 3-4 Tbsp) until the dough just comes together.
Brush tart molds with vegetable oil or melted butter
Measure out 22g dough and mold them into tart shells
Bake at 180°C for 10mins or until shells are light brown
Reduce oven temperature to 150°C.
Remove from oven and while still hot, pour custard mixture into the tart shells
Return tarts to the oven when the temperature has cooled to 150°C. Immediately lower temperature to 120°C and bake for 20mins or until the custard has just set.
Remove tarts from the tart mold
Bake at 120°C for 5 more mins without the tart molds to ensure the crust stays crisp longer.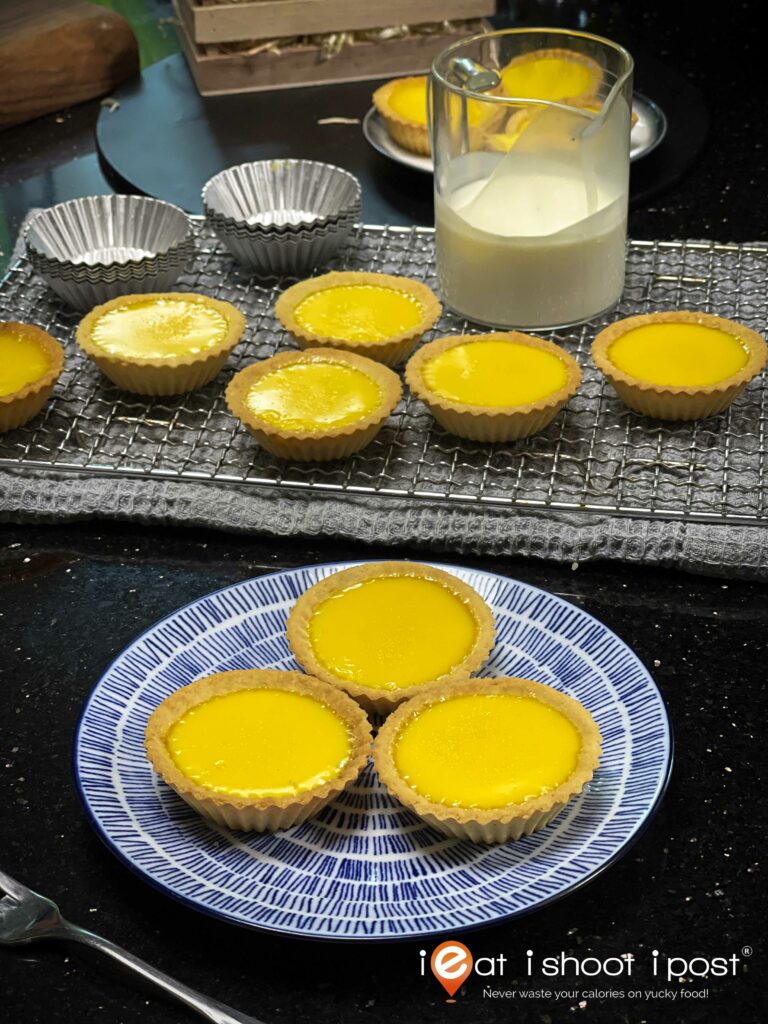 Conclusion
Do give my recipe a try and see if you agree that it is a simpler and elegant way of making egg tarts!
Other recipes using French Cream
This post is made possible by the French Dairy Board with aid from the EU.
#creamofeurope #enjoyitsfromeurope #frenchcream #frenchpastries