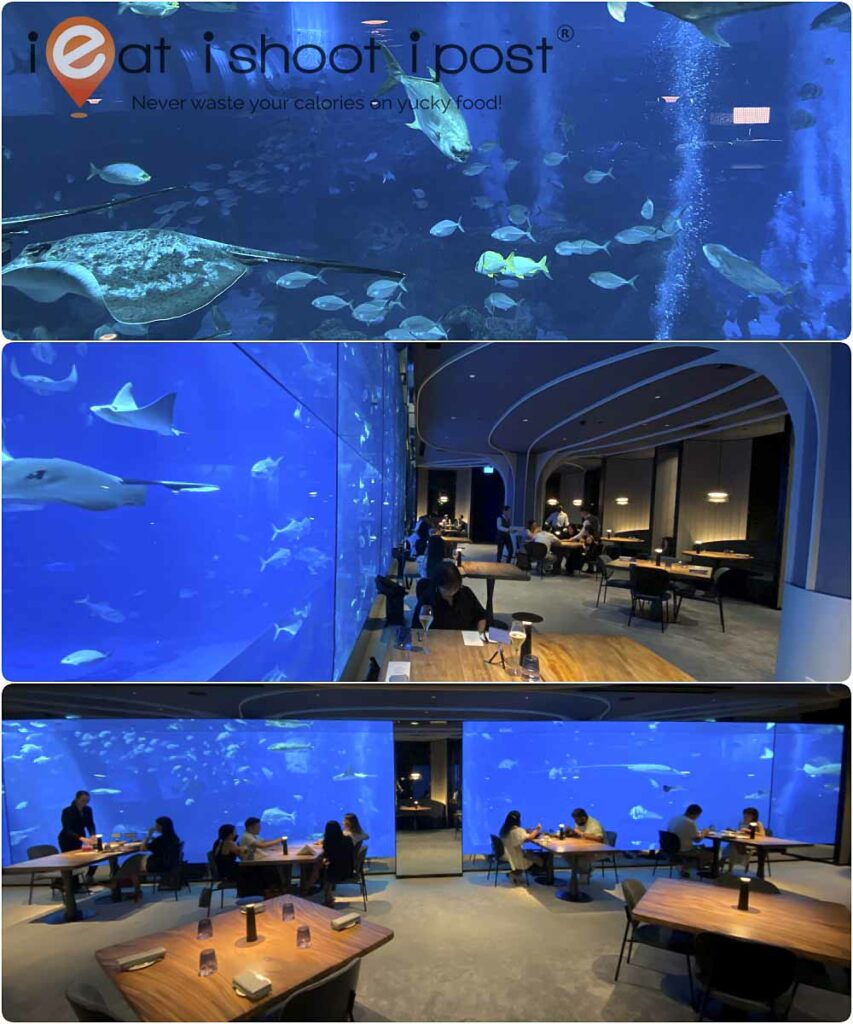 If you are looking for an "immersive" dining experience, then Ocean Restaurant is it! Literally!
There is no denying that the restaurant, which overlooks S.E.A. Aquarium's Open Ocean Habitat, is one of the most unique dining destinations in the world. It is so special that it didn't take Olivier Bellin, chef-owner of two Michelin-starred L'Auberge des Glazicks in Brittany, France, too long to agree to be its Chef Patron when they decided to give it a complete makeover last year.
The interior of the restaurant has undergone a complete renovation and now it is positioned as an elegant dining location for customers wanting a quiet and romantic meal. Previously, it was positioned as a family-friendly restaurant. With the revamp, kids have to be 10 years and above to be allowed to dine in.
Menu by Michelin-Star Chef Olivier Bellin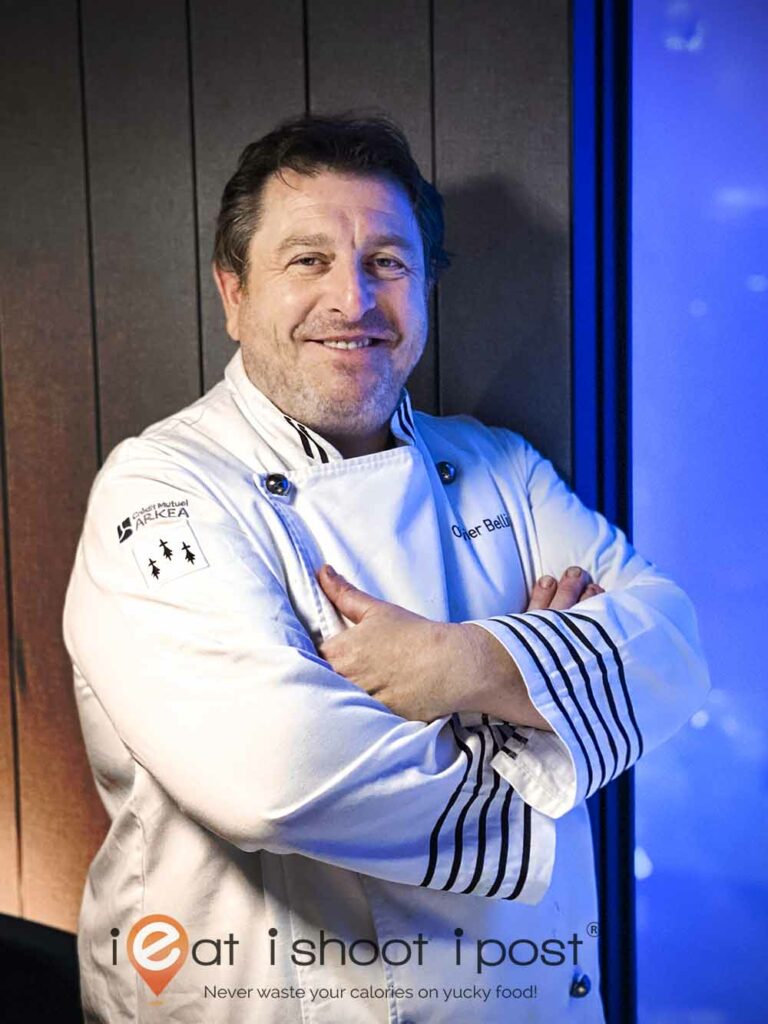 Chef Olivier Bellin began his culinary career as an apprentice in Lycée Le Paraclet, Quimper, and went on to work with master chefs Joël Robuchon, Jacques Thorel, Jean Coussau and Guy Guilloux. He returned to his century-old family-run farmhouse inn and transformed it into the renowned L'Auberge des Glazicks which has been awarded Two Michelin Stars since 2010.
At L'Auberge des Glazicks, Chef sources his ingredients entirely from Brittany's local fisheries and grows his own herbs and vegetables. He is an advocate for sustainability and makes every effort to use only sustainable ingredients and reduce the use of plastics.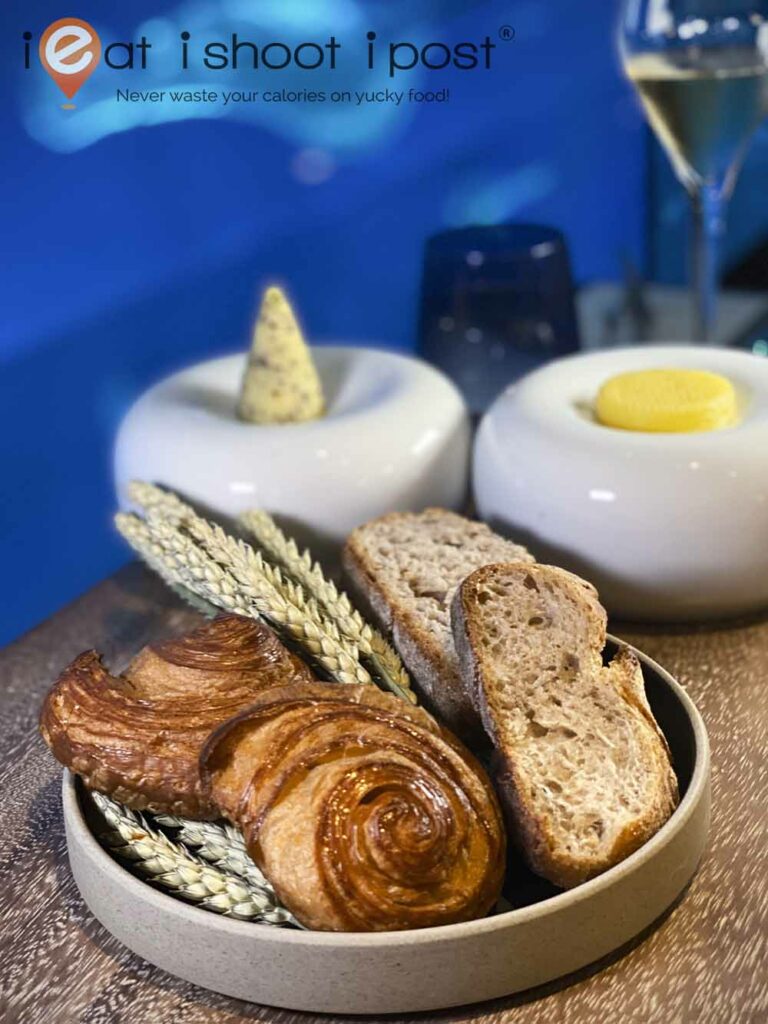 Because of the geographical location of Brittany, Chef frequently pairs the bounties of both the sea and the land in a single dish. So, you can expect many dishes that pair a portion of surf with a slice of turf!
Amuse Bouche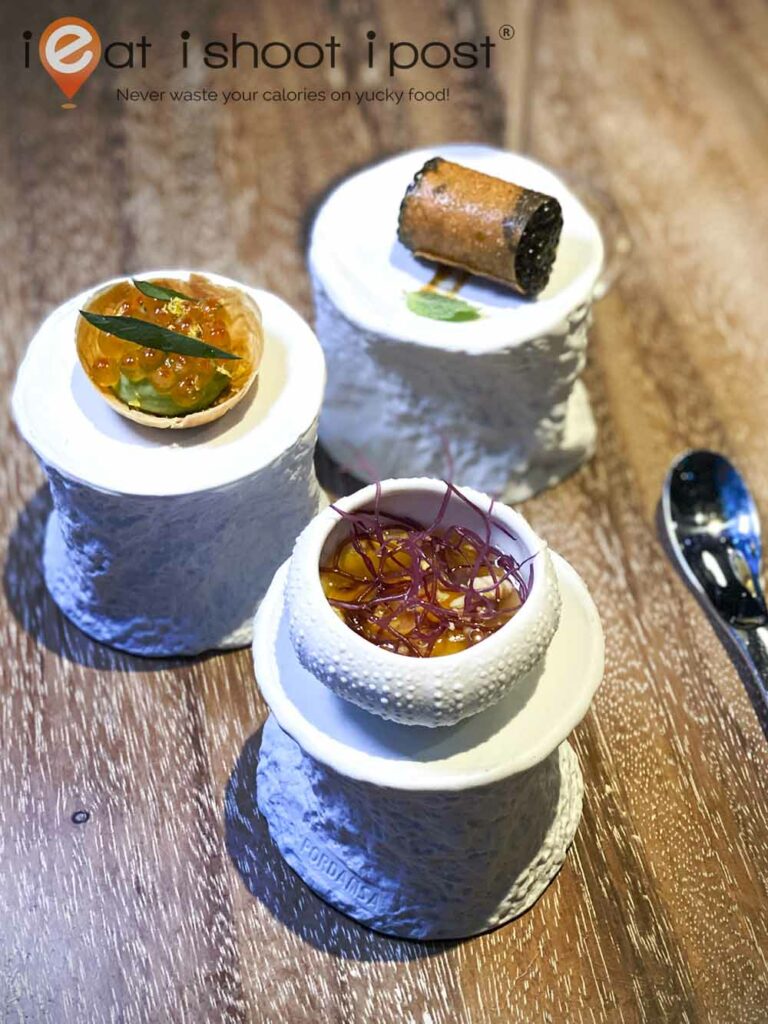 Our four-course lunch started with an Amuse Bouche that featured a trio of bite-sized snacks which set the tone for the rest of the meal. Uni, Ikura, and caviar paired with something crunchy, something creamy, all undoubtedly yummy.
Starter: Chilled Corn Soup with Squid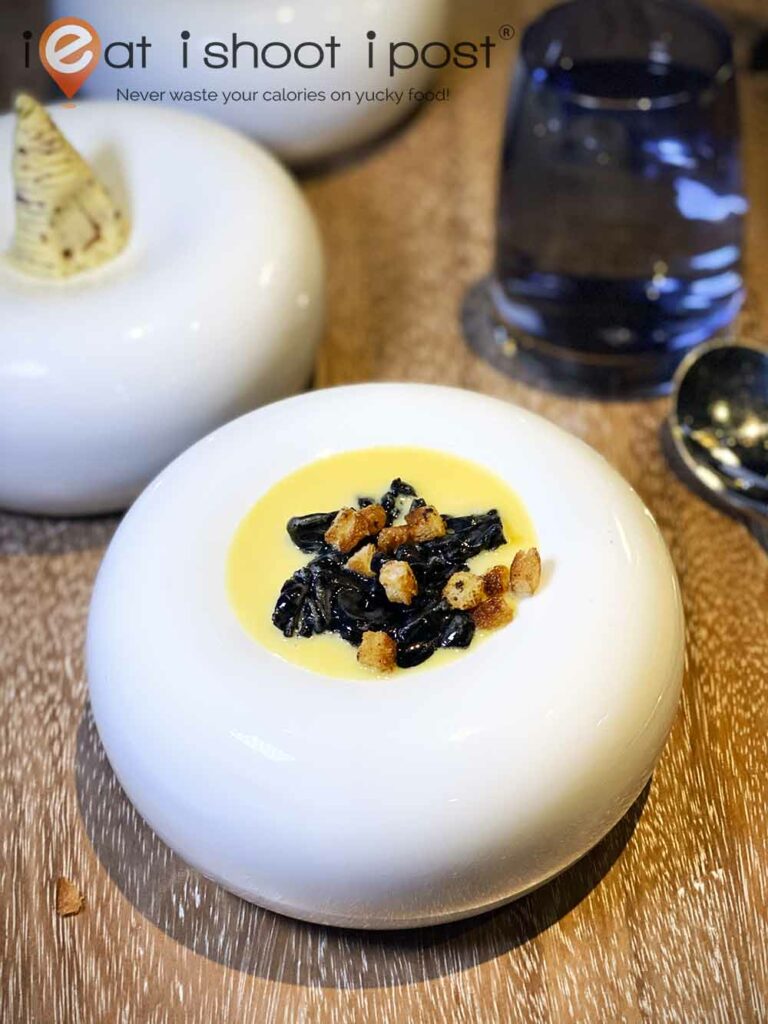 First course was a chilled corn soup with squid that is cooked in its own ink. The chewy texture of the warm squid provided an interesting contrast with the cold corn soup.
Starter: Grilled Hand-dived Scallops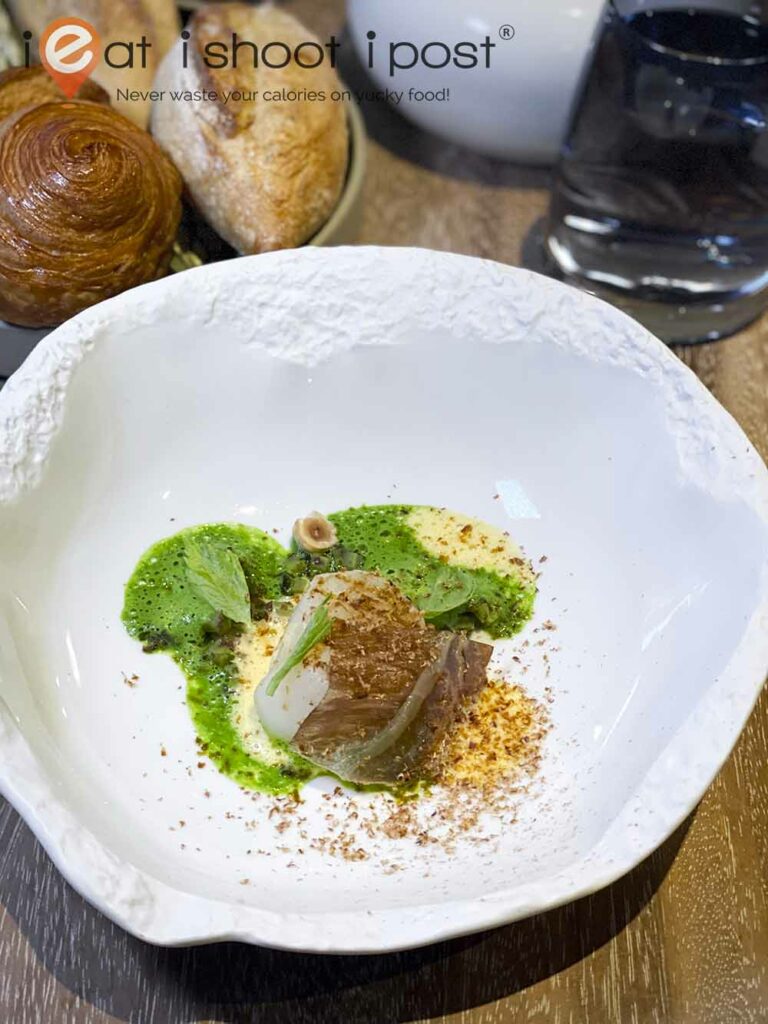 It was the second dish that we saw how Chef combined the bounties of the sea and land. The lightly grilled scallop was topped with a sliver of smoked beef and served with shaved "bottarga" which the chef made from dried scallops.
Main: Butter-Poached Dover Sole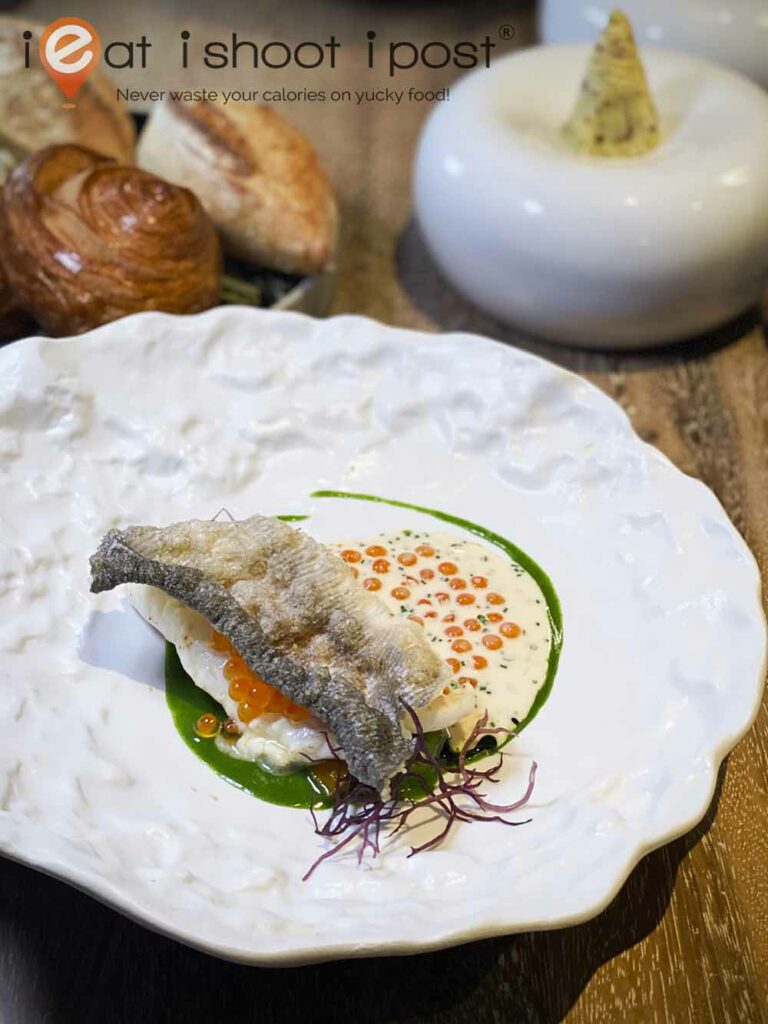 Our main course was a lovely Dover sole which was poached in seawater and served with butter sauce and trout roe. It was topped with a piece of crispy fish skin, which would have been quite interesting in Brittany, but we are so used to crispy salmon skin as a snack here that it didn't quite come across as something as exquisite as Chef would have intended.
Main: Slow Cooked Beef Cheek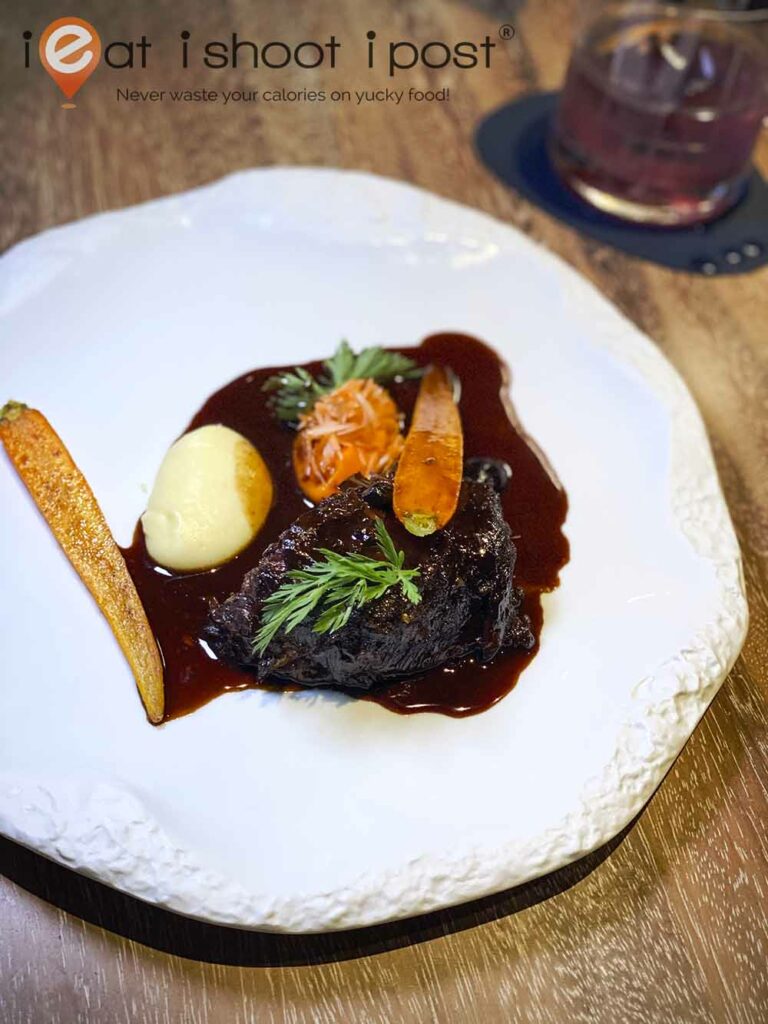 The slow-cooked beef cheek was perfectly tender and dressed with a beef jus which was finished with anchovy paste instead of butter in keeping with the Chef's style of pairing seafood with meats. In case, you think that marrying anchovies with beef sounds a little weird, the idea of using fermented fish paste to flavor meats has been used by both the Romans (garum) and the Chinese (fish sauce) for millenia!
Dessert: Crepe and Sorbet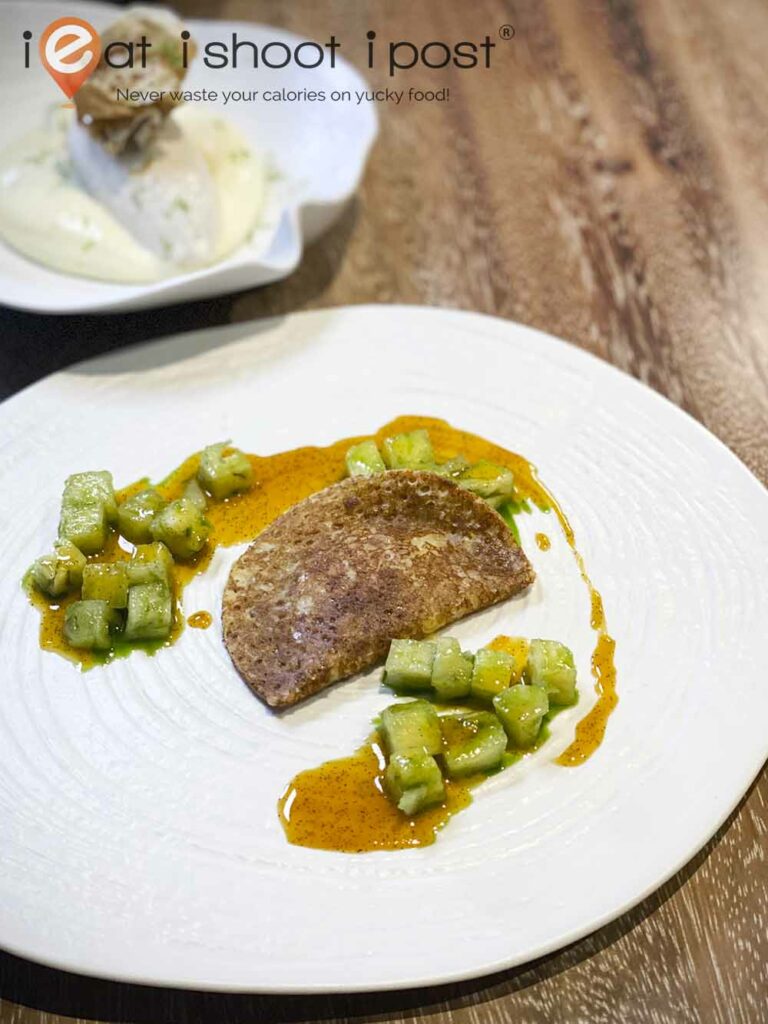 Dessert was a crepe with lemon cream and pineapples cubes, plus a serving of banana sorbet. It's good but not quite as awe-inspiring as the manta rays gliding through the water next to me.
Conclusion
With the revamp, Ocean Restaurant is poised to be one of the top dining spots for customers looking for a fine dining restaurant with an unbeatable view. It's a great spot to make a marriage proposal but just be mindful not to let the mesmerizing sea creatures distract you from the person you were trying to impress! The food is excellent as is to be expected of a 2 Michelin Star chef, although we left feeling that we didn't quite get to experience all that Chef Bellin had to offer. To do that, we might have to make reservations for his Christmas 8-course Menu!
Things to note:
Please take note of their smart elegant dress code.
If you are planning to drive, note that there is direct restaurant access via the RWS B1M West Car Park.
Children must be above the age of 10 years to dine.
Disclosure
This was a media-invited review.