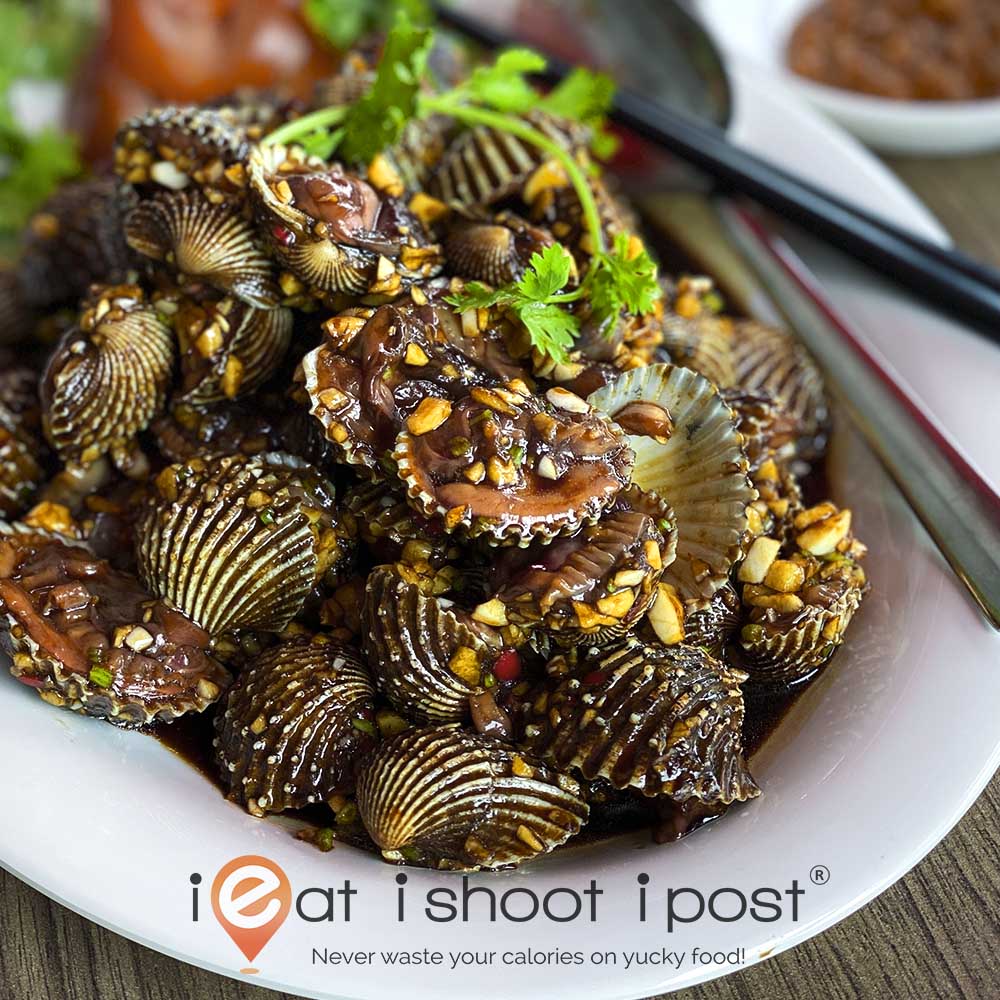 Having lived in Siglap in the early 2000's, we were quite familiar with the food scene along Frankel Ave. We must have driven past Different Taste many times but never stepped in to see how they tasted different! I think we might have visited their branch over at Downtown East years ago before I started blogging, but it failed to leave an impression. We finally got to taste the food when we filmed them for an upcoming video and discovered that they were serving a unique mix of zi char and Nonya dishes in a very comfortable setting at reasonable prices with no ++ to boot!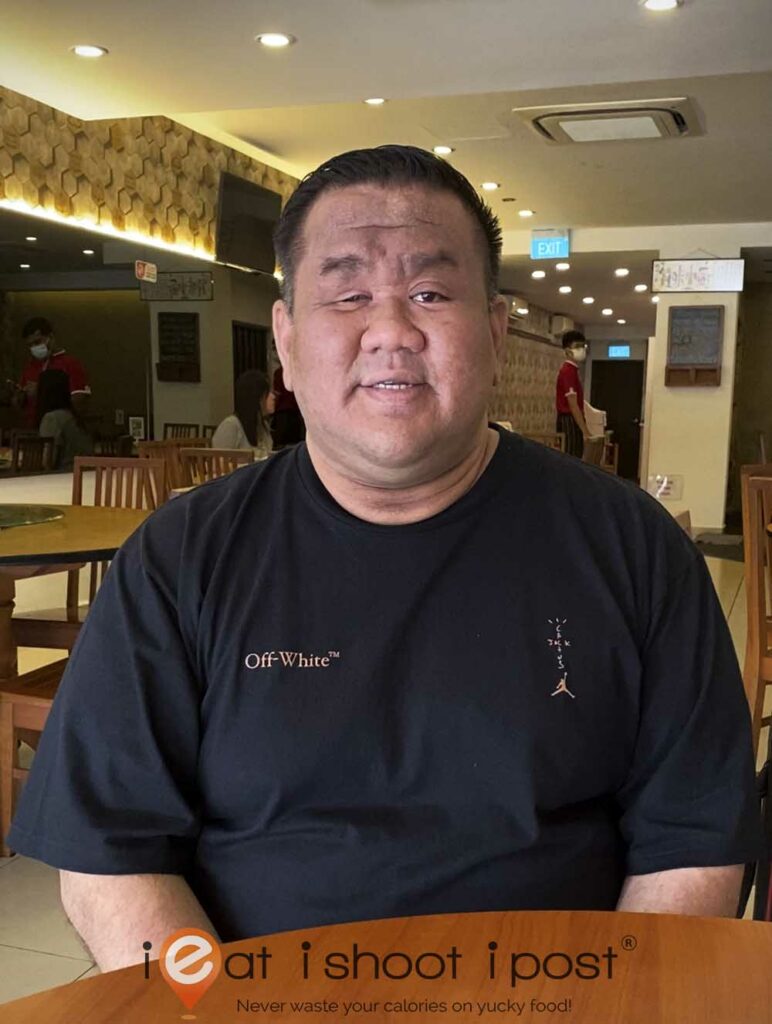 The place is currently run by 2nd generation owner, Alvin, who returned to Singapore just before the pandemic started. He had been running Different Taste in Chengdu for a few years before deciding to return home to focus on the business here. Alvin is a real foodie and is quite insistent on things being done a certain way. So, he has a daily routine of picking up fresh seafood and coconut milk from the market in the mornings and keeps an eye on the quality of food throughout the day.
After our brief introduction to the restaurant, I felt I needed to taste a few more dishes and organized a Mid Week Makan session with the kakis. I think everyone was quite happy with the food in general and the consensus was that the setting and prices were perfect for a casual family meal that you can go to on a regular basis.
Must Try Dishes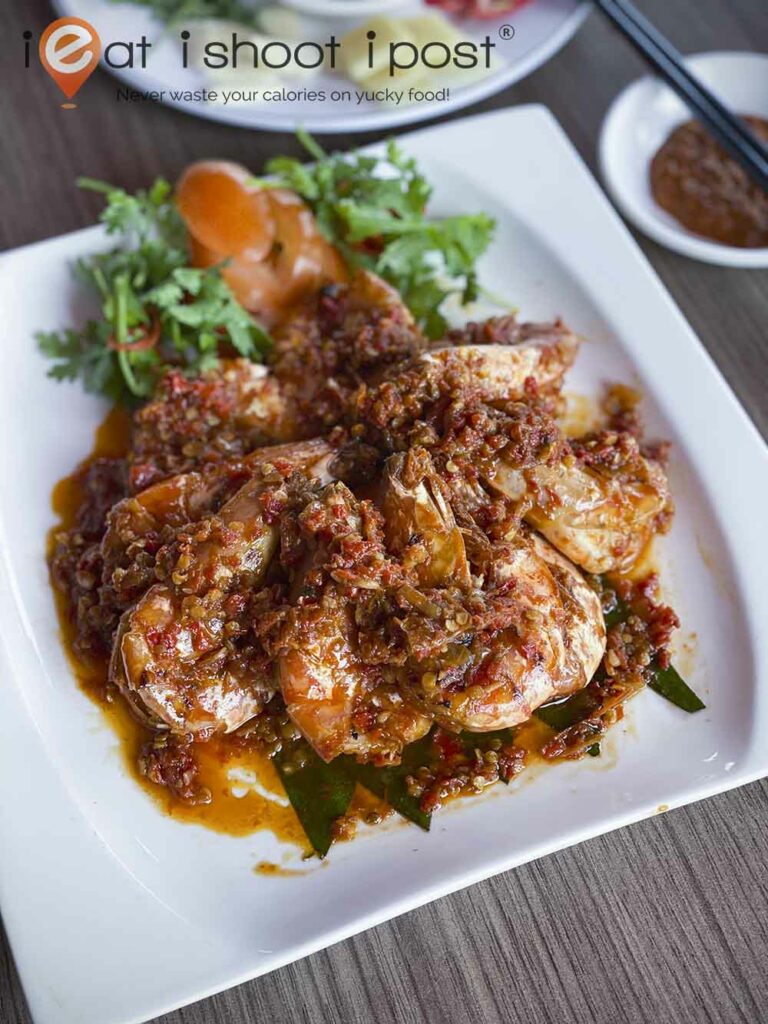 One dish which I would certainly order again was the Indonesian Belado Prawns. I found their Belado to be just right for me. It wasn't overly spicy and had a nice balance of sweet and tangy flavours which went really well with the wild-caught Ang Kah prawns which had that requisite wok hei flavour! 4.5/5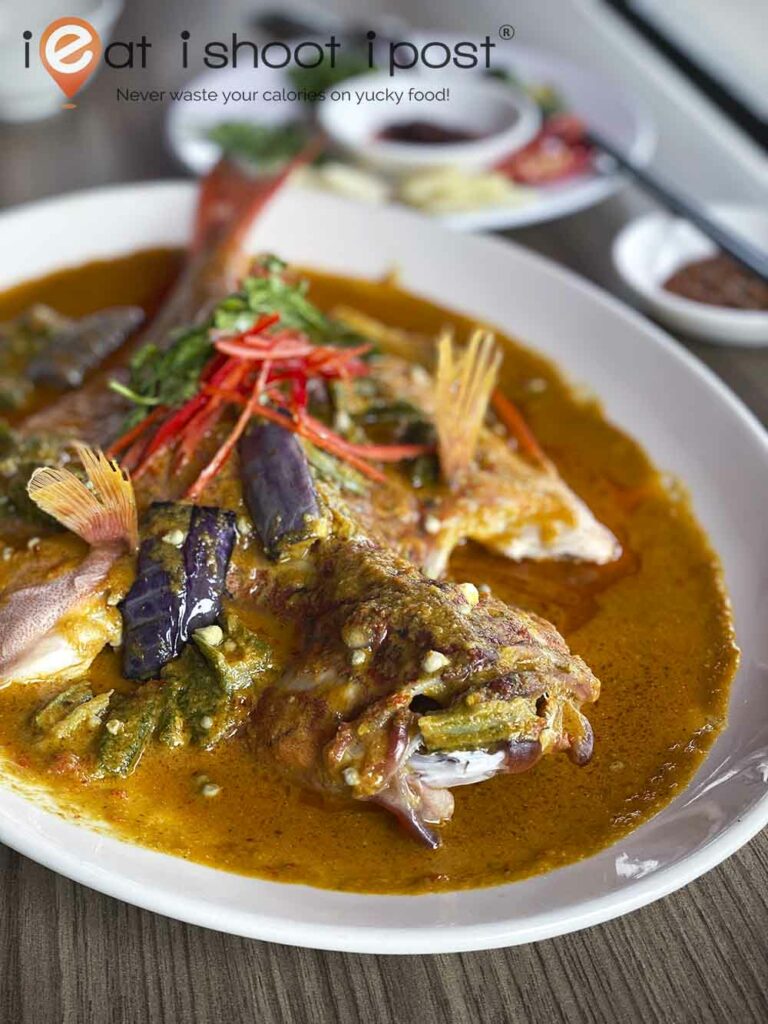 Their assam sauce is also very well balanced and the fish was very fresh and perfectly cooked. The fact that Alvin visits the market every day to pick his own seafood really does make a difference to the quality of the fish! 4.5/5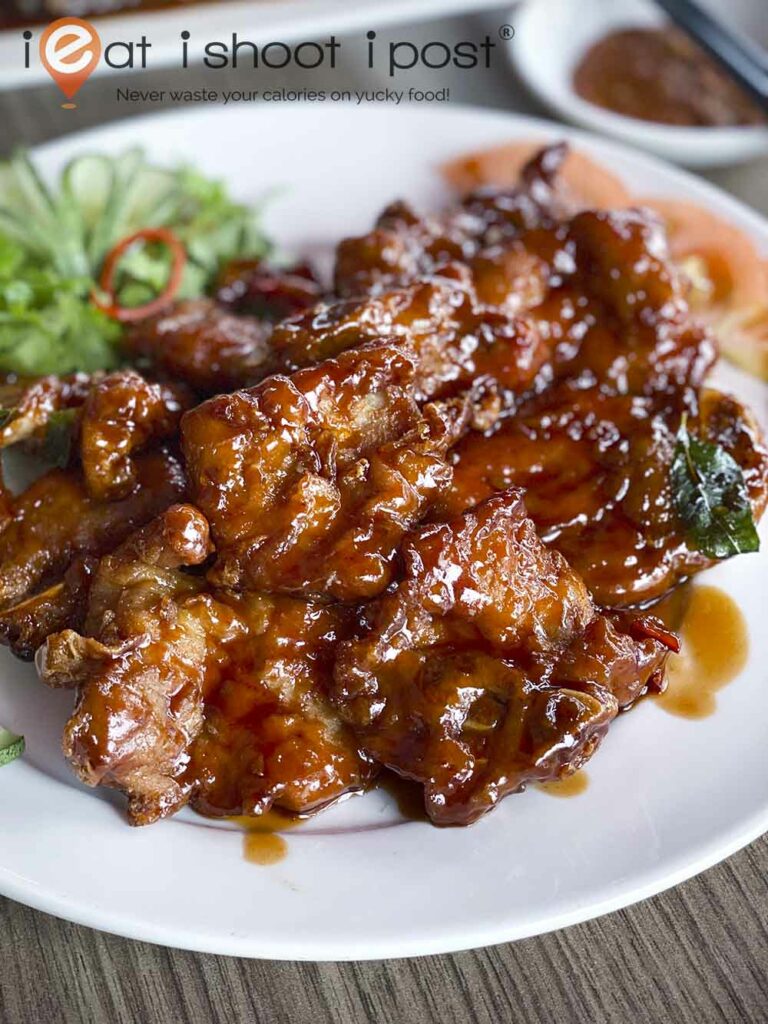 Pai Gu Wang (pork rib) has been one of my favourite Zi Char dishes since I was a kid. The tender pork loin with piquant sweet and sour sauce always brings back memories of family gatherings at the now-defunct Tai Sun Restaurant. I love this dish so much that I have even published a recipe for it. However, I must admit that I actually prefer the version here to my own as they added curry leaves and chilli padi to it! Time to update my recipe! 4.25/5
Even though I am not a big fan of cockles, I have listed this dish in the "Must Try" category because the cockles are big and juicy and I will definitely order it if I were bringing my mum to the restaurant. I have tasted this dish at a few restaurants already this year, and this is the best so far. 4.25/5
Can Try Dishes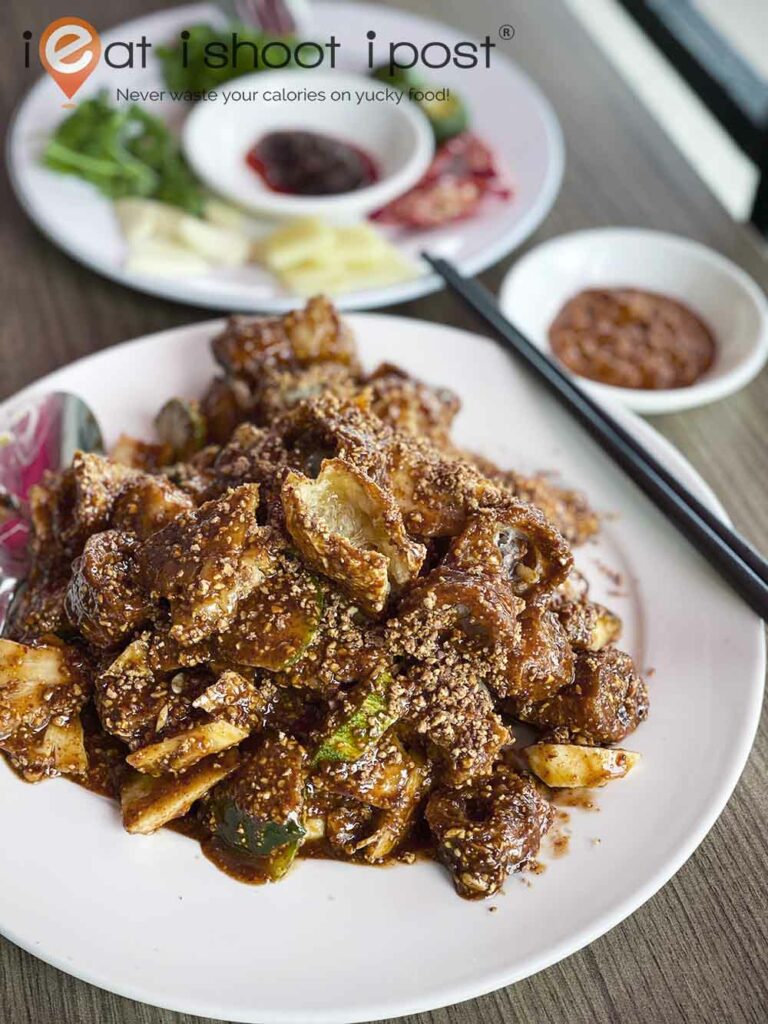 It's not often to see rojak served in a zi char restaurant, but that is what makes Different Tastes, well, different. They have special rojak bowls in the kitchen just to make this one dish. It isn't the best rojak ever, but, I did find myself eating more than expected. Worth ordering if you like rojak. 4/5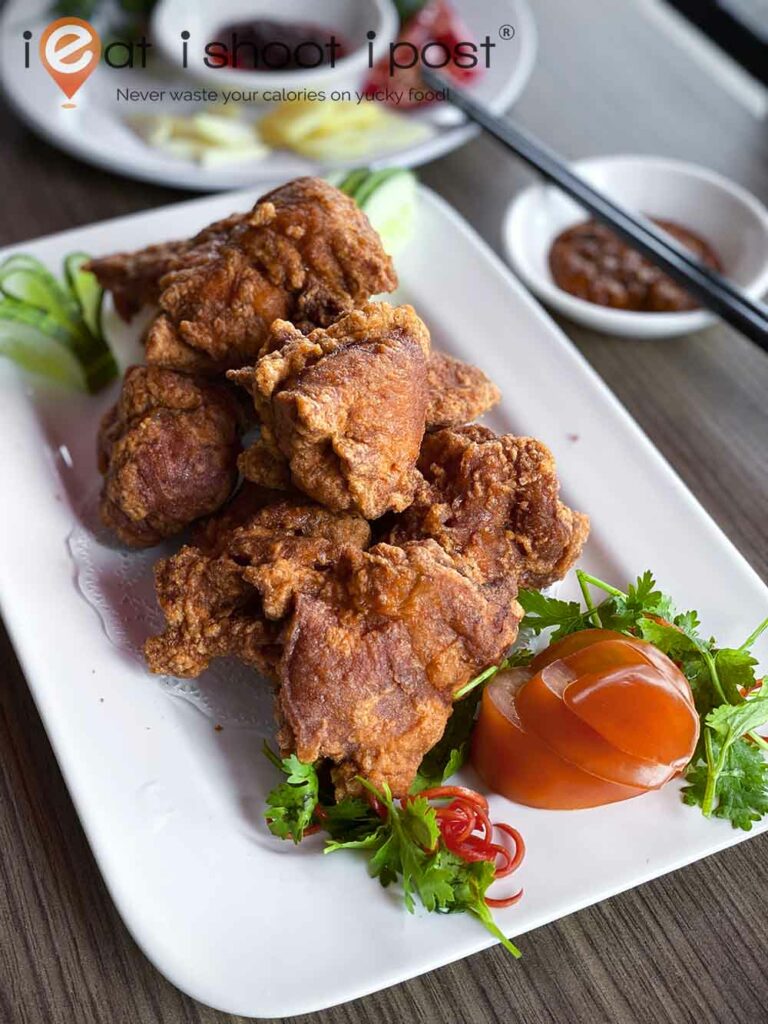 I actually like the flavour of the har cheong gai (prawn paste chicken) but unfortunately, we were there when the ban on fresh chicken export from Malaysia was still in place, so they used frozen chicken for the dish which came out a little dry and had a slightly off flavour. Alvin tells me that they are now reverting back to fresh chicken so the har cheong gai should be well worth ordering! 4/5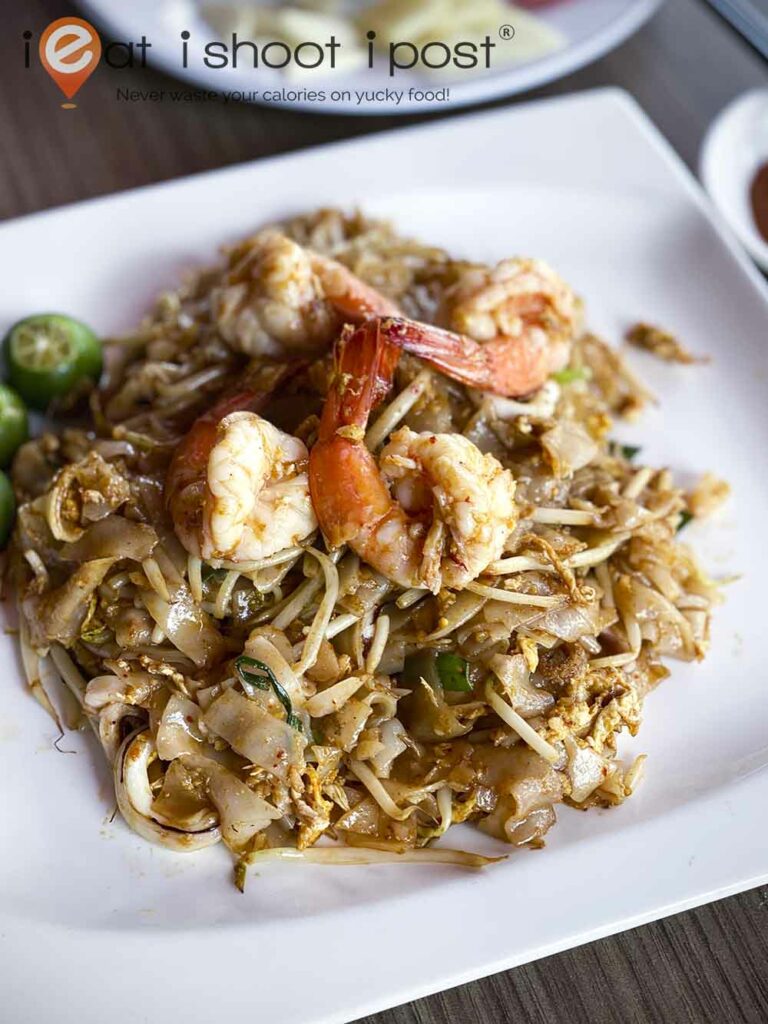 Their Penang Char Kway Teow is one of their most popular dishes. Made with three different types of chilli sauce, it would make a great one-dish meal for lunch. It should have gone under the "Must Try" category but I am hesitant as it didn't quite have the wok hei when we had it during the makan session, although it did on my first visit. So, I guess consistency might be an issue. 4/5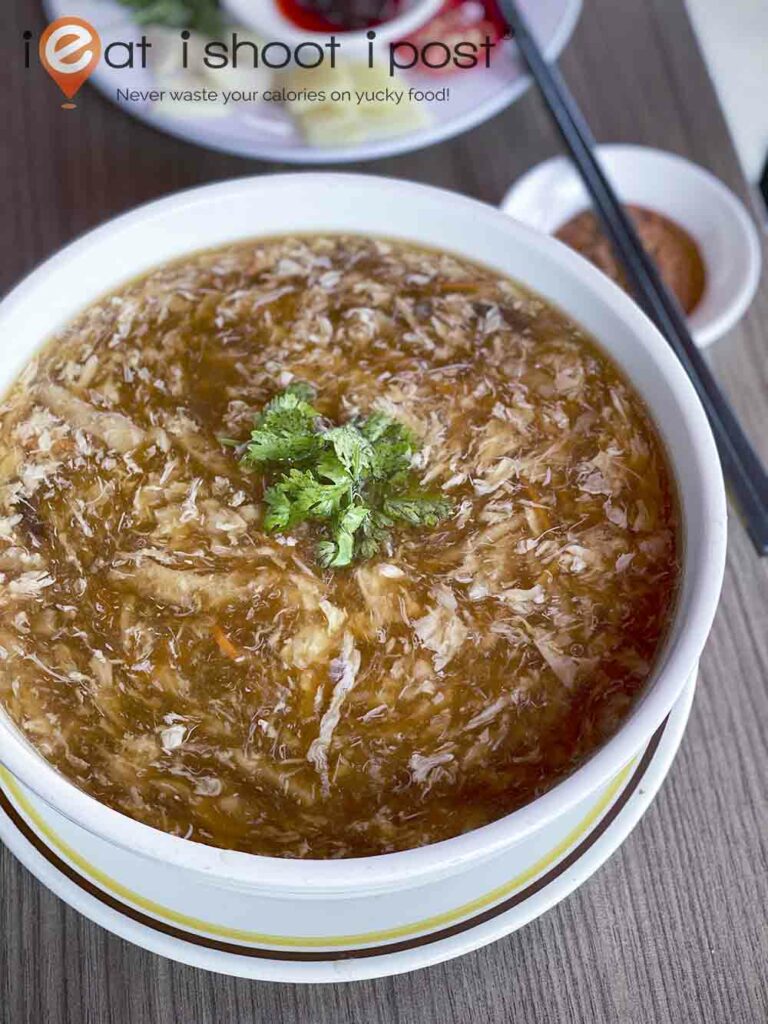 The soup base has a good depth of flavour from boiling good stuff like anchovies and pork bones. However, the fish maw itself was just slightly rancid and a tad undercooked. I would order it again, though, if I were going for a thick comfort soup. 4/5
Try If You Must Dishes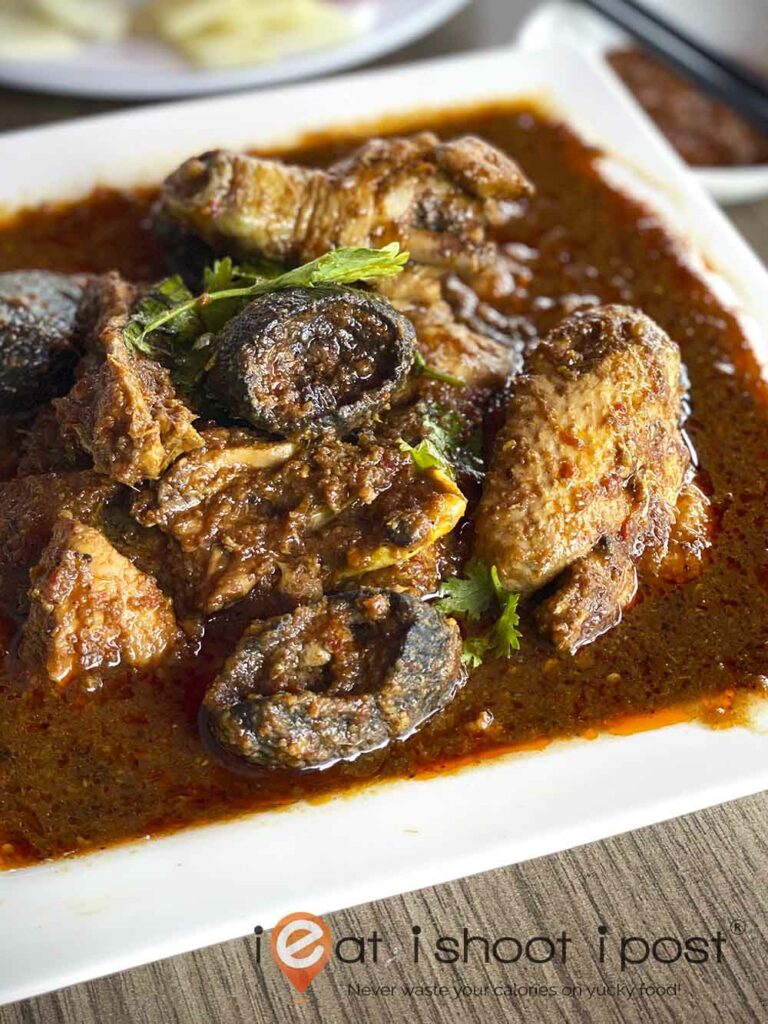 We had high hopes for the ayam buah keluak as their other Peranakan dishes were really good. Unfortunately, the gravy just didn't have enough of the buah keluak flavour and my wife still prefers her buah keluak pure instead of having it mixed with minced pork and re-stuffed. 3.5/5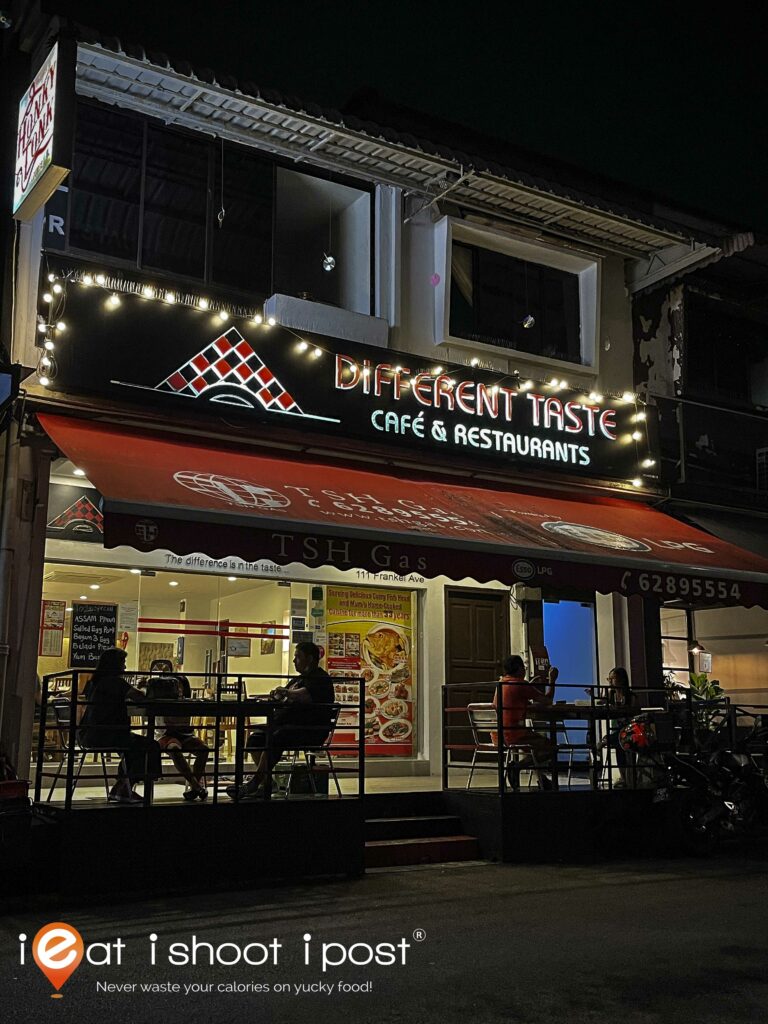 Conclusion
Well worth checking this restaurant out if you are looking for a family and pocket-friendly place for a nice Zi Char meal with Peranakan dishes thrown in. Alvin buys his seafood and coconut milk daily from the market and his dedication to quality certainly comes through with the food.