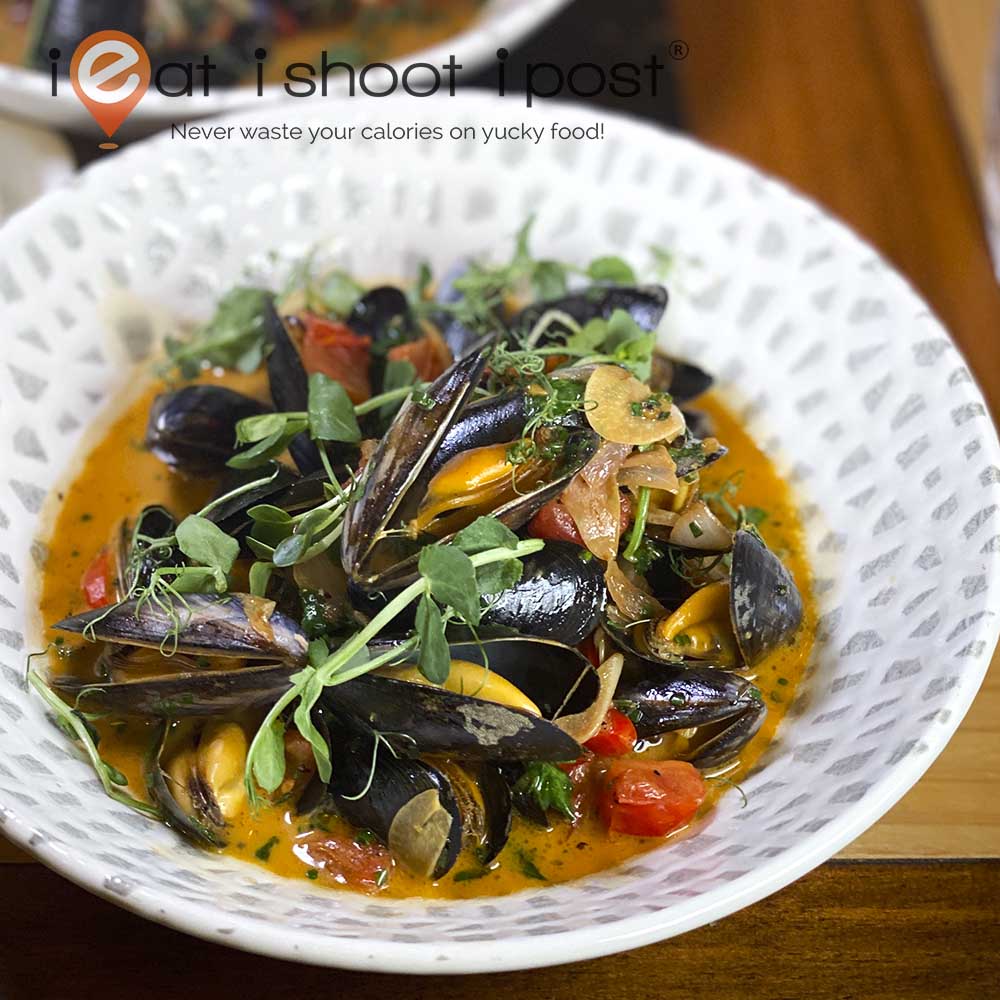 Bookmark This Dish!
Every now and again, I come across a new dish that I need to "bookmark". It doesn't happen often, but when it does, it's magic. I am sure you must have experienced those moments when you eat something that is so good that you tell yourself that this is one dish that you can have over and over again.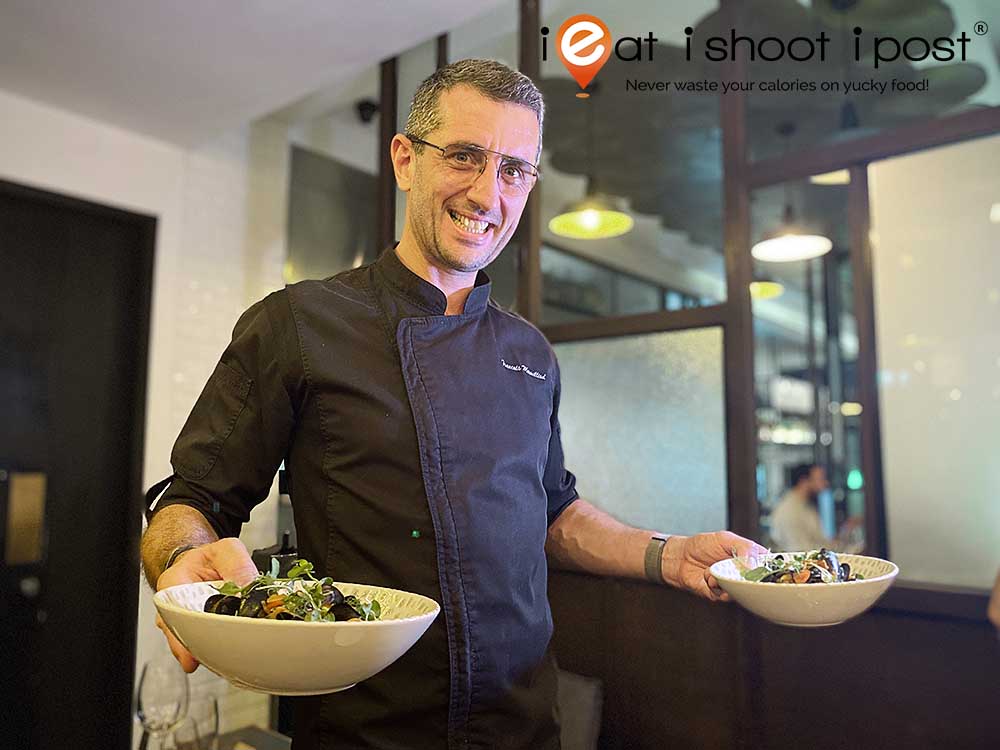 The latest dish I bookmarked was Chef Francois' Signature Morrisseau Bouchet Mussels. It caught Lisa and me by surprise because we have never really enjoyed mussels that much in the past. So, when Chef Francois told us about his signature dish at Bar A Thym when we were there filming his potato gratin recipe, we were like "mussels can be so good meh?"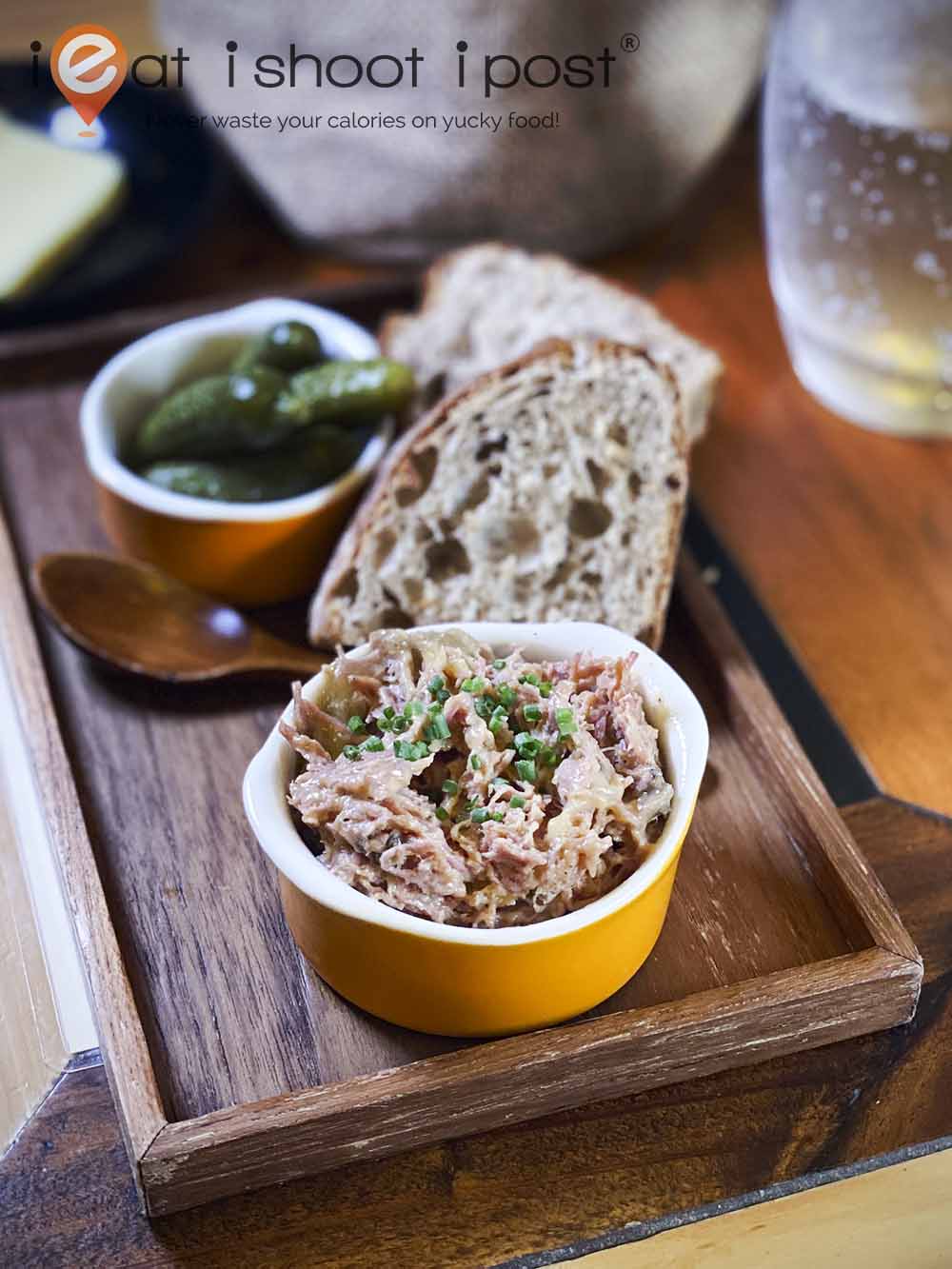 A French Restaurant to add to the List
As fate would have it, we received a WhatsApp message from him soon after that he was offering a special 5-course menu featuring the mussels on a particular Sat that is $218 for two that includes a bottle of wine! He often announces these special menus on a whim through his WhatsApp blasts. We wasted no time reserving our seats to find out whether the mussels were really that good, or if it was just "barathin" (French for "spiel" which incidentally is what the restaurant's name "Bar A Thym" was cheekily referring to.
We had an enjoyable evening at Bar A Thym. The food was good, the atmosphere was laid back, and we didn't need to go for a plate of Hokkien Mee after our five-course meal. And of course, both Lisa and I had another dish to add to our "Must Try" list. We were also happy to have found a French restaurant that does "Omakase" meals for $100/pax, which is quite good considering what a lot of fancy restaurants are charging nowadays.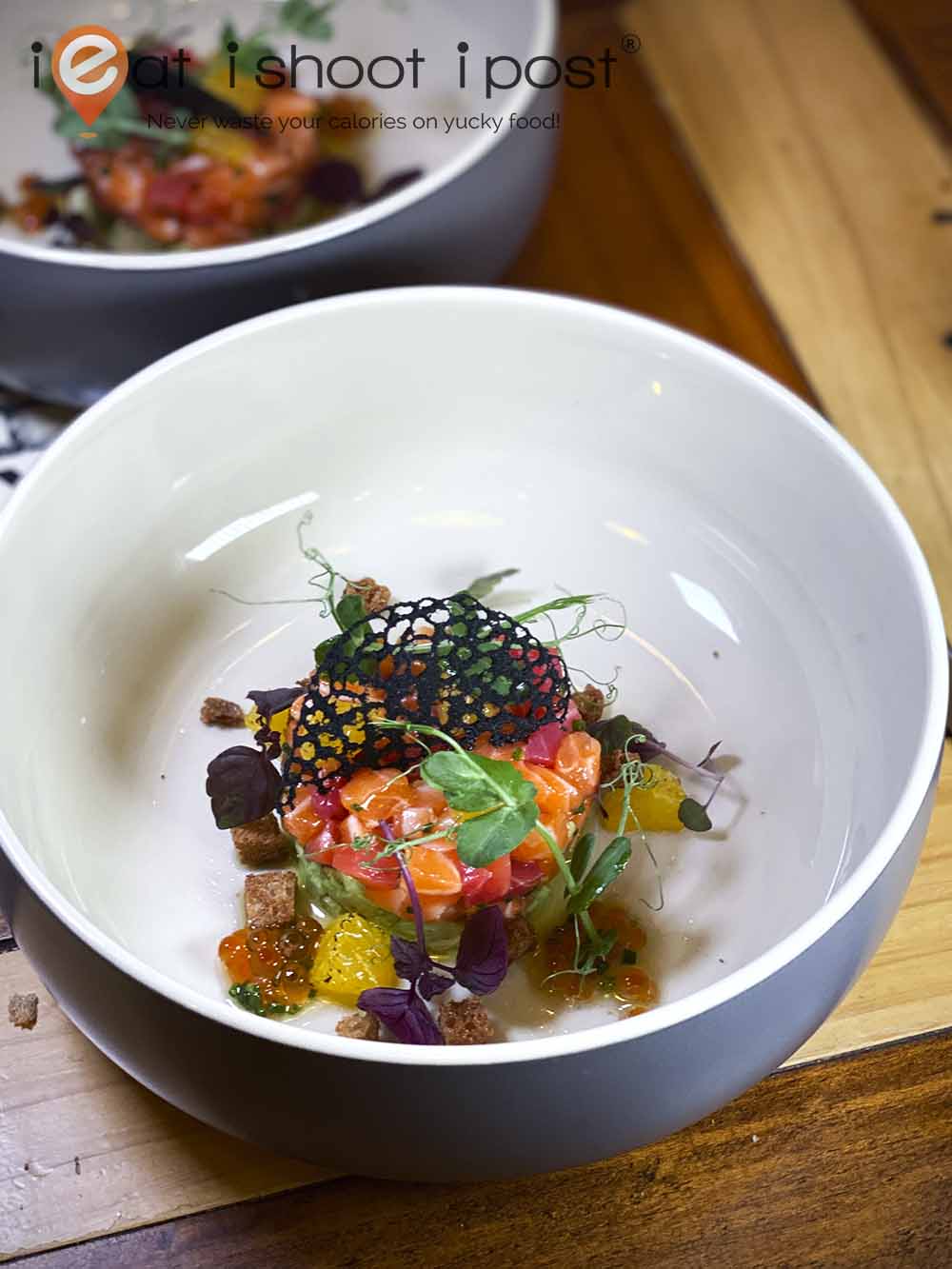 Review of the 5-course menu
Our meal started with some house-made duck rillette with sourdough bread which wasn't listed on the set menu which makes it the "amuse bouche", I suppose. Nothing too fancy, but a very tasty opener, nonetheless. 4.25/5
The duo of trout tartare was also good — chef paired fresh and beetroot-cured ocean trout with avocados and citrus. Nicely done, but nothing eye-opening as yet. 4/5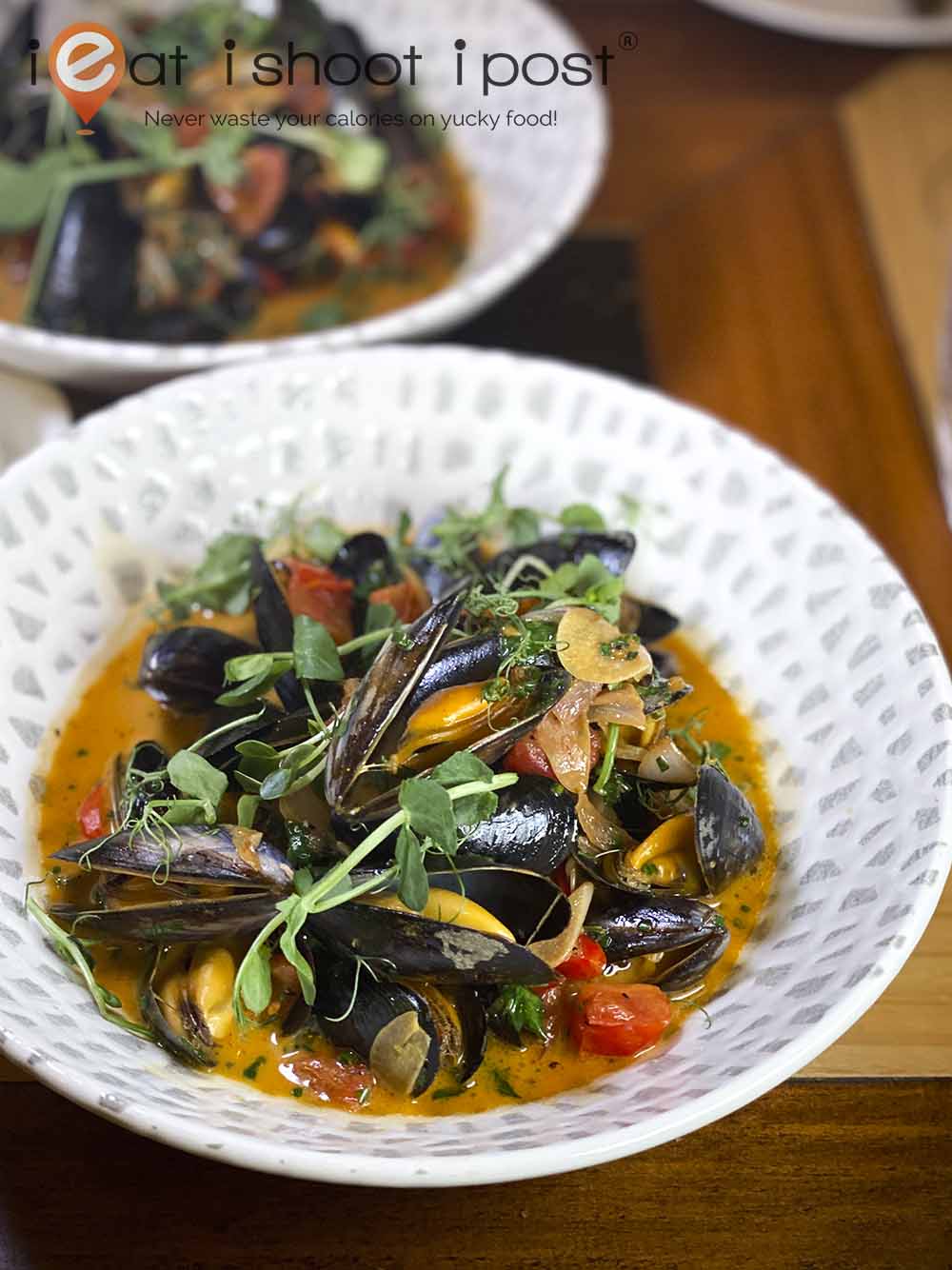 Then we got to the mussels which was the highlight of the meal. The bouchet mussels are in season from July to November each year and they are air-flown from Brittany. Unlike the mussels we have come across before, these are smaller and the flesh is tender and pops in your mouth. They are not chewy like the normal mussels we were used to. Chef sautés the mussels in a light cream and tomato sauce that is spiked with fresh chilies, thyme, coriander, and, to our surprise, dark soya sauce – Kwong Cheong Thye special grade dark soya sauce, to be precise. The serving was quite generous too, we each had around 200g of mussels and we finished the plate making plans to come back again before the season ends! 4.5/5
Yes, mussels can be that good.
Now we know.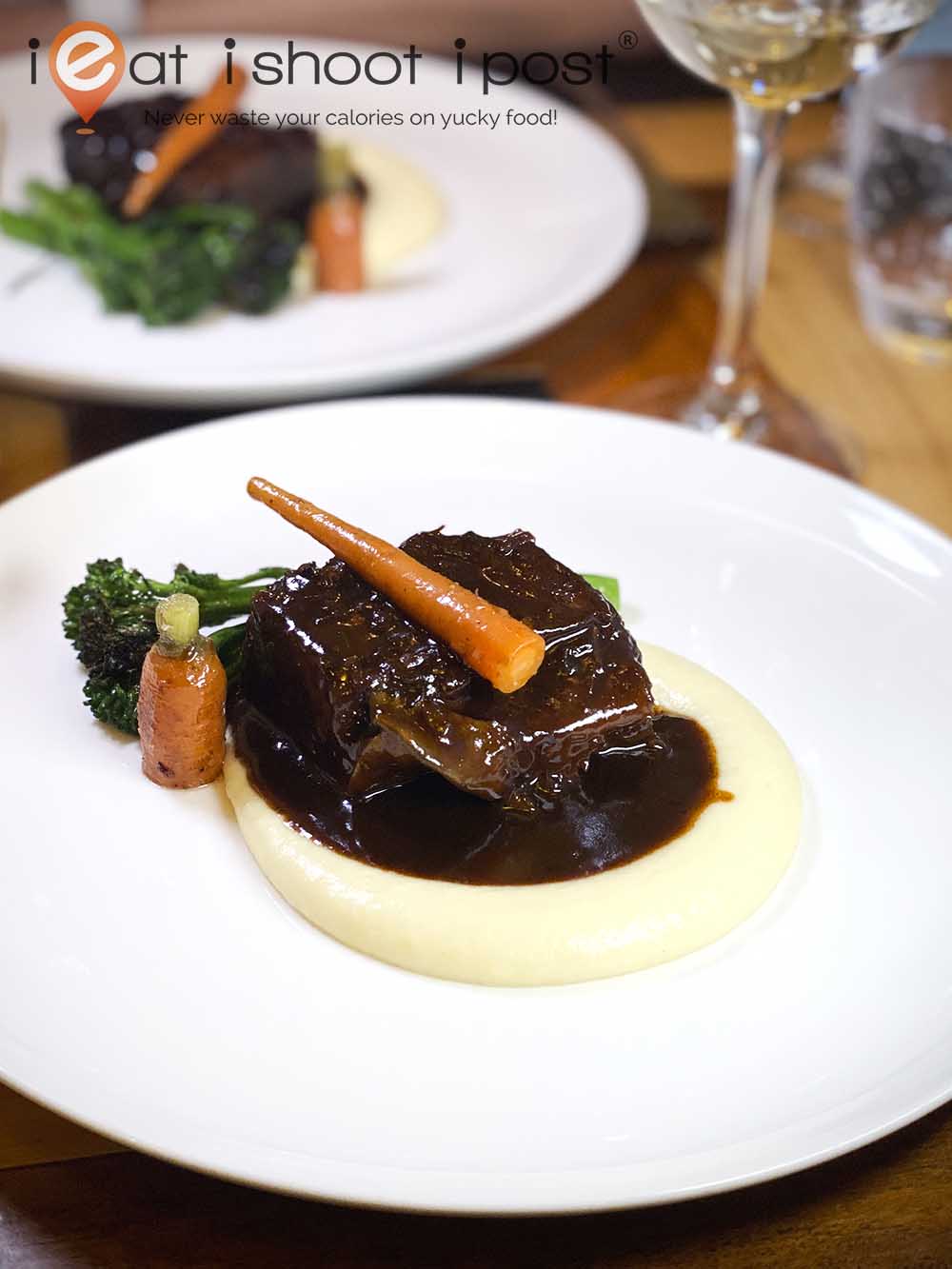 The main course was a slow braised short rib that is served with a creamy parsnip mash and grilled broccolini. This is the kind of dish I always enjoy and you can never go wrong with braised short ribs, mashed potatoes, and gravy! 4.25/5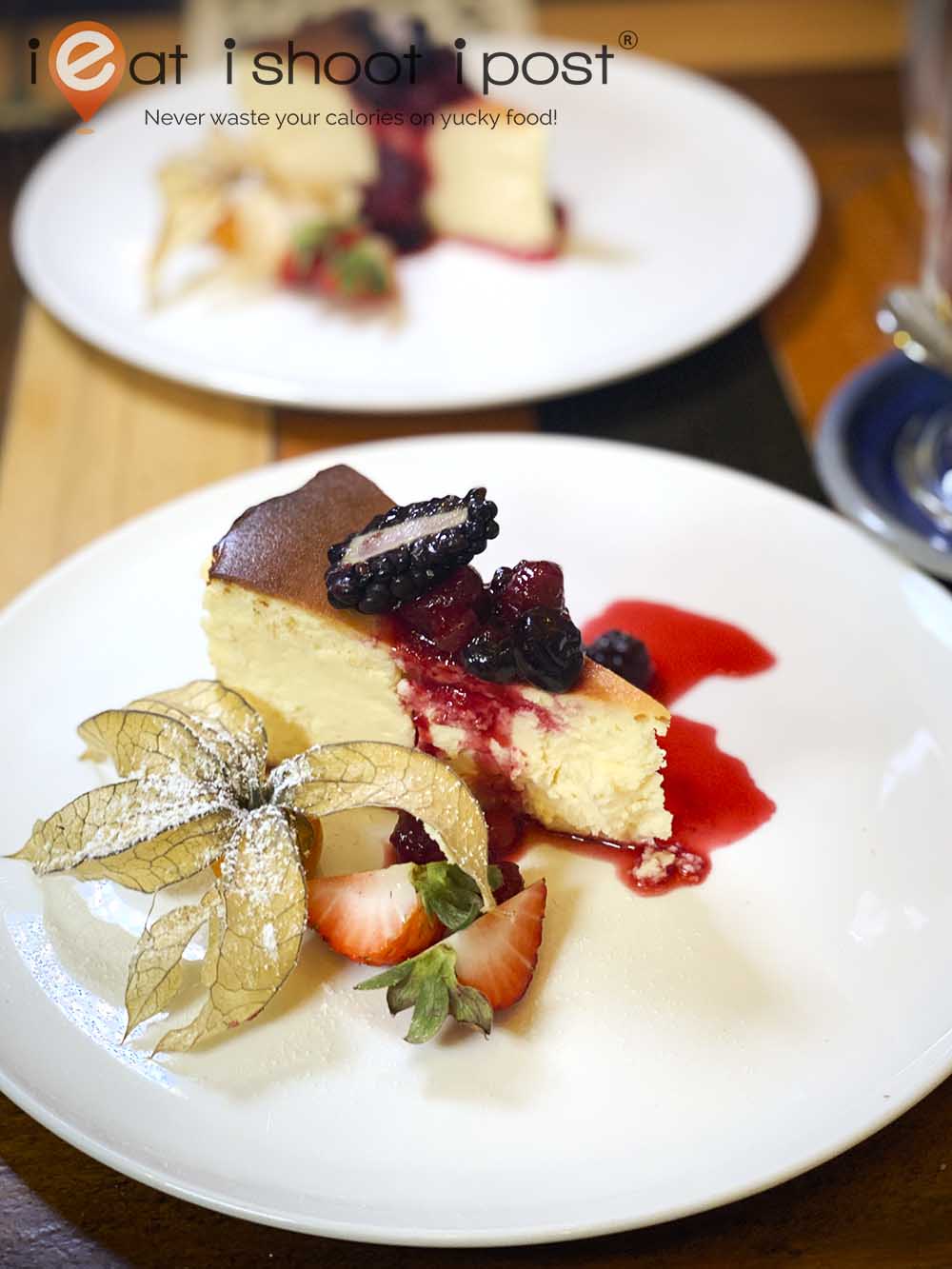 By the time we got to dessert, we were already quite full, but as they say, there is always a special compartment in our stomach for dessert. The burnt cheesecake with wild berries chutney was lovely. I have come across some which were creamier in the middle but it was a sweet end to a lovely meal. 4/5
Chef Francois shares his Potato Gratin Recipe
Check out this video where Chef Francois kindly shared his Potato Gratin recipe, using one of my favourite French cheese – Epoisses!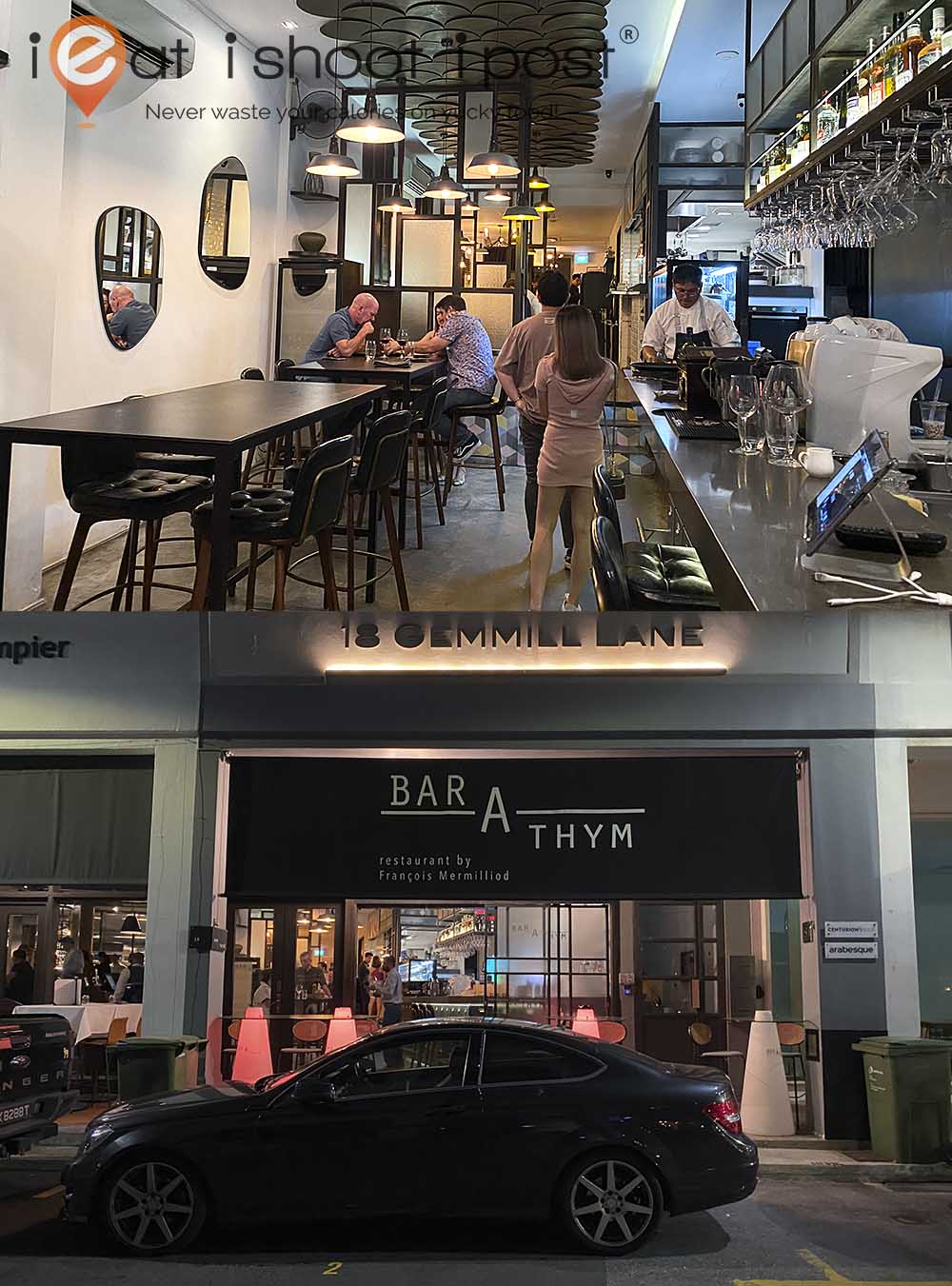 Conclusion
Great place for a casual French meal where you can order ala carte dishes to share or go for a reasonably priced Omakase meal. Nothing too esoteric or fancy, just good dependable French dishes that are served in decent portions at fairly competitive prices.
Ieatishootipost Special
Mention this post and get a free duck rillette!