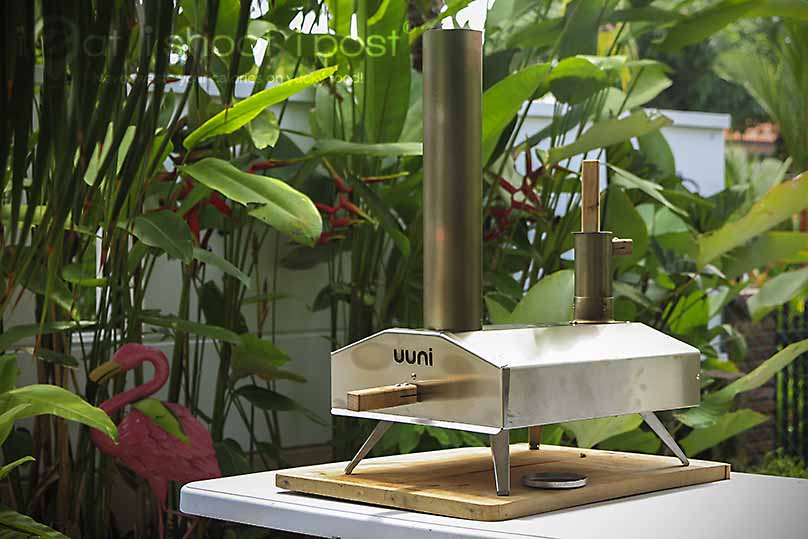 If you have been reading this blog since 2012, you would know about how crazy I was over pizza at the time. Not just crazy about finding the most authentic wood fired Vera Pizza Napoletana (VPN) pizza, but also in making my own Napoletana style pizza at home. After many months of experimentation, I finally published my pizza recipe using a conventional oven with a built in pizza base. It was the best that I could do short of building my own wood fired pizza oven in the backyard, which my wife would never allow. (Yes, I have asked before…… in a convoluted sort of way)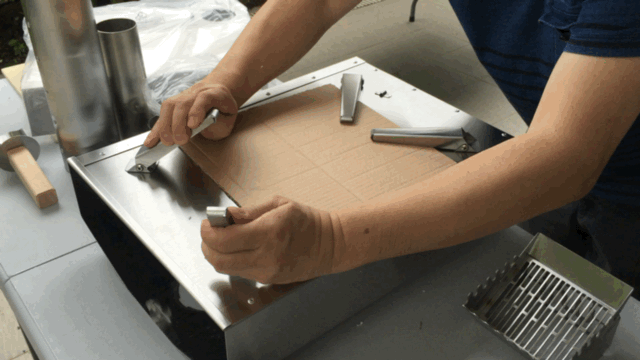 The thing that has always eluded me was the charred crust which we pizza aficionados affectionately call "leopard spots". This can only be done in a super hot wood fired oven with temperatures that can reach over 400°C, thereby cooking the pizza in a mere 90 seconds. The short cooking time ensures that crust is charred while the crumb (the bread inside) is still moist and the mozzarella cheese doesn't over cook so that it remains chewy. My home oven could only reach 280°C and takes 4 mins to cook. It still makes a decent pizza, but it was short of the holy grail.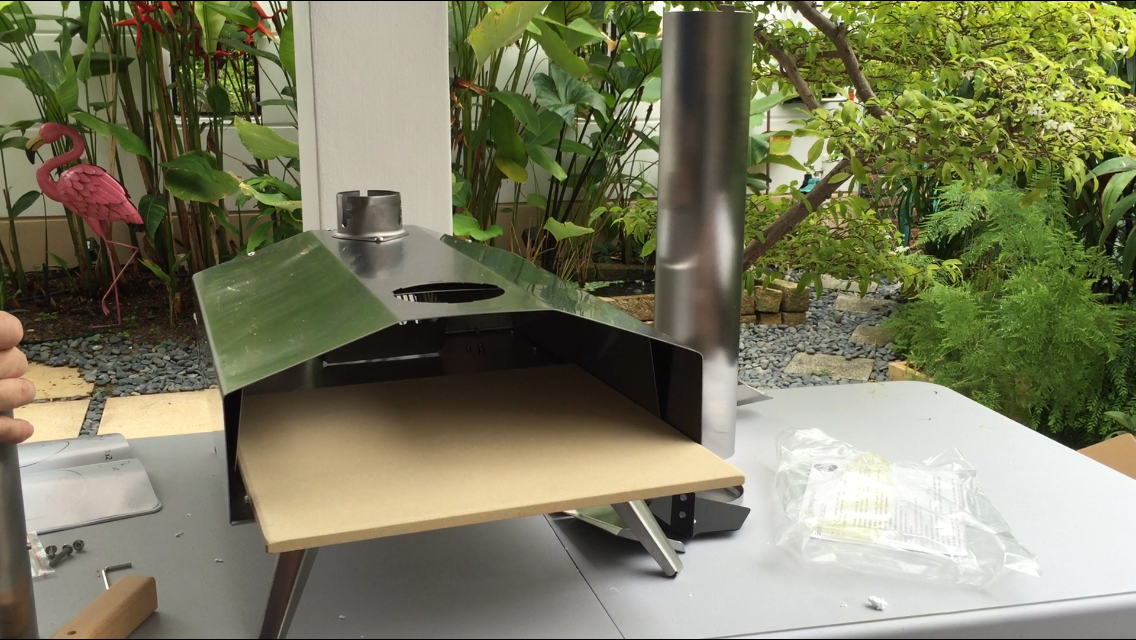 My friend, Jimmy was one of my companions along the journey. Before settling on my present oven, we also made pizzas using a normal home oven with a pizza stone as well as the G3 Ferrari pizza oven which was a portable pizza oven which runs on electricity. They all work pretty well to produce a crispy base, but the sexy leopard spots still eluded us.
That was were we left the story in 2012.
Fast forward four years and Jimmy, bless him, decided to become the distributor of this nifty little wood fired pizza oven called UUNI. This incredibly small (it's the size of a large briefcase) and portable oven uses wood pellets to create a wood fire within a lightweight stainless steel casing. It started off as a kickstarter project and has since evolved to the UUNI 2 and now to the UUNI 2S which makes its worldwide début today!
Video by James Tay
I must confess that I was a little sceptical when I had my first go at the oven shortly after unpacking it. Our pizzas were getting burnt left, right and centre. You know what went wrong? Yep, you guessed it, no one bothered to read the instructions on how to actually use the darn thing! Ladies, you are probably familiar with this character flaw with us guys! Remember the days before Google Maps when we got lost and refused to ask for directions?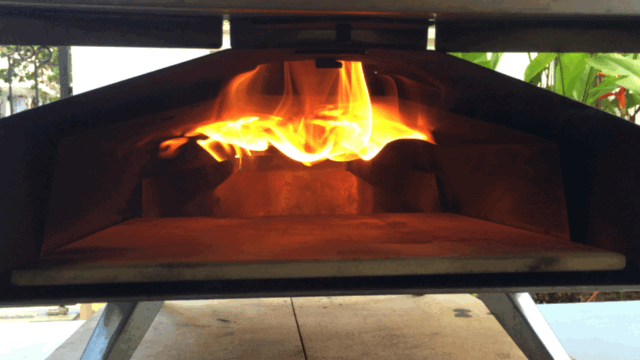 Anyway, after the disastrous first try, I went to the UUNI website to learn how to use the oven ('cos I am a sensitive new age sort of a ; ) guy ) and our second try was way way better. The oven really does work and can produce a wood fired pizza like those you find at wood fired pizza restaurants!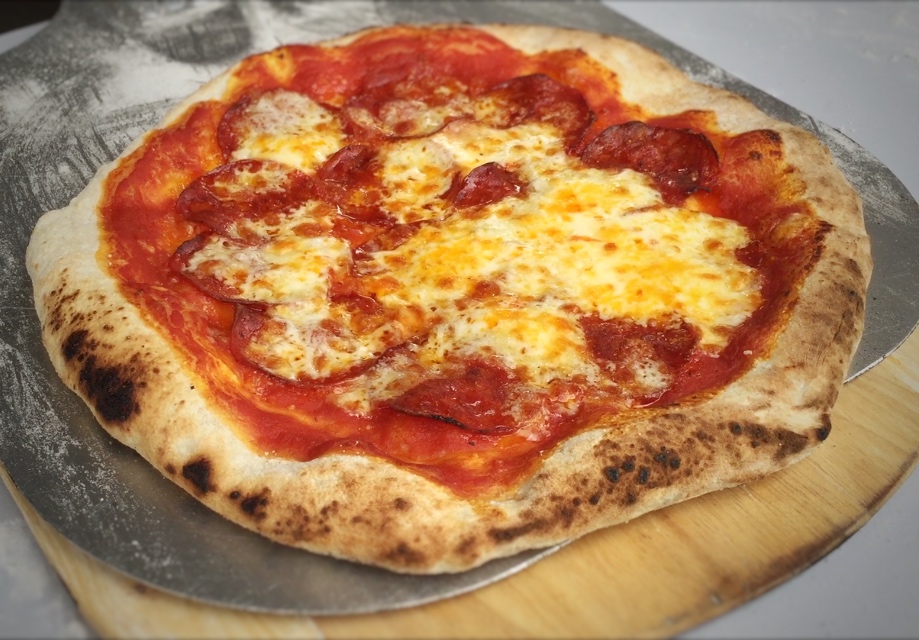 So with this new oven, I have a new found impetus to further improve my pizza making skills. It does take some practise to master the oven, but after four tries, I am now quite confident with the fire control. I am now putting the final touches on a new dough recipe which uses a bit of whole wheat flour and overnight poolish. Stay tuned for my step by step videos on how to make the dough as well as techniques for stretching the pizza in an upcoming recipe post!
In the meantime, if you are interested in the oven, please contact Jimmy at 98329340. The introductory price for the UUNI 2S in Singapore is S$550 with 3kg of Hickory wood pellets thrown in. Additional pellets are available from UUNI Singapore at $38 for a 9kg pkt. Typically we would use 1.5kg of pellets to make 10 pizzas which works out to be $6.30 per session. Here's the UUNI Singapore Facebook page.
Read my previous pizza recipe.
Disclosure
Jimmy is my good friend who organizes all our makan sessions.