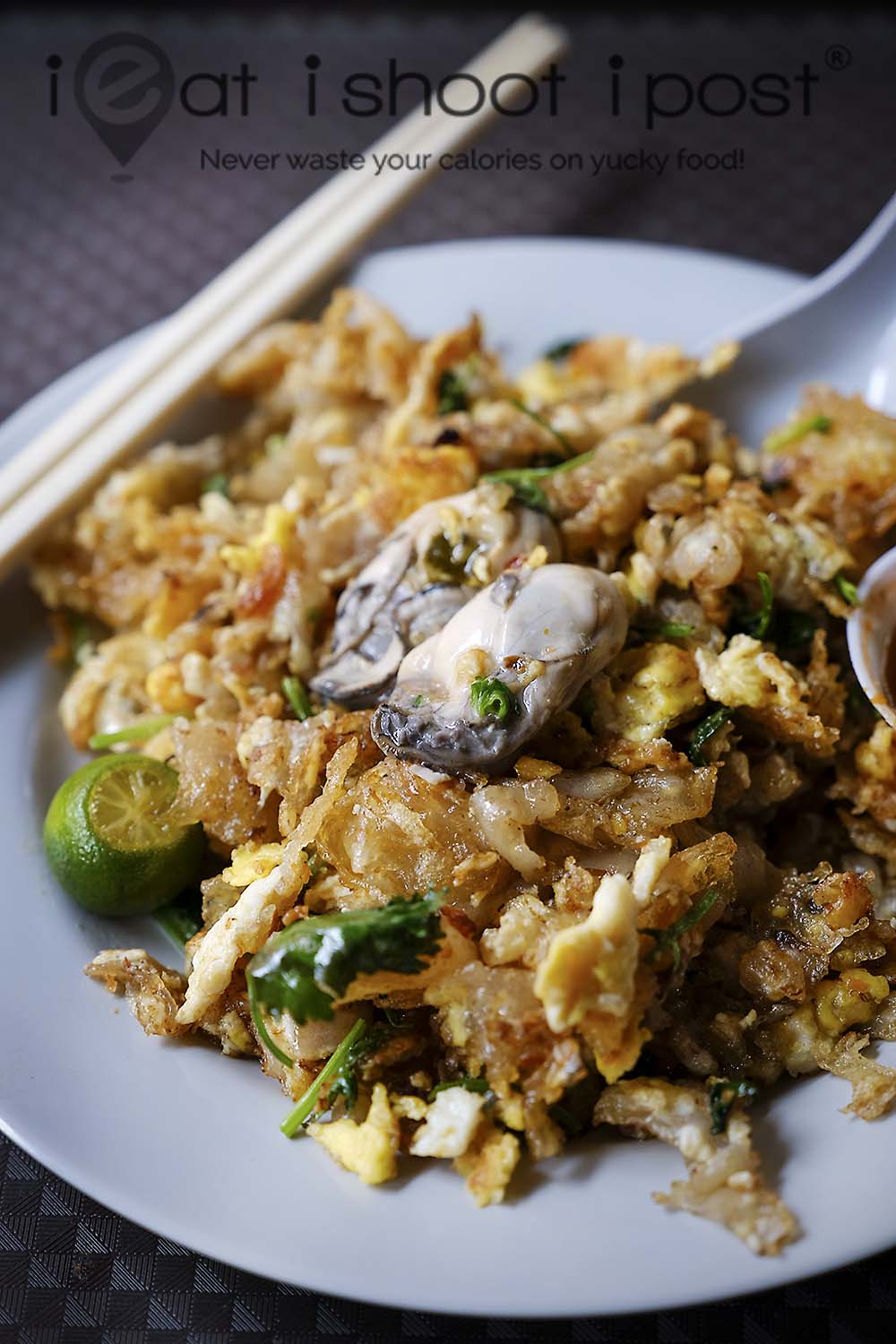 There are still many hidden hawker gems in Singapore and after ten years of blogging I still feel the thrill when I find them!
This particular stall was first recommended to me by Xiao Di, the young Hokkien Mee hawker quite a while back but it took me some time before I finally got to see what the fuss was all about.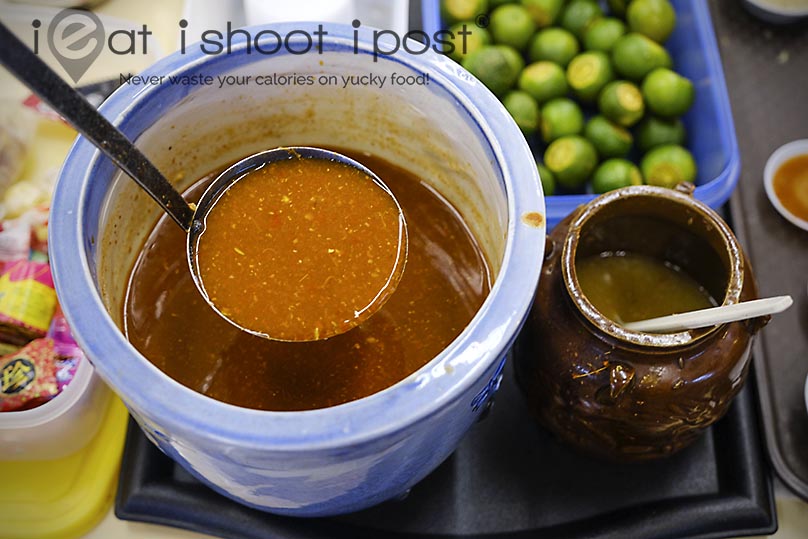 Well, it turns out that the "fuss" is about an elderly couple who are so passionate about their food that they even make their own chilli sauce from scratch.  "From scratch" meaning that the dipping sauce is made from fresh chillies and not factory processed chilli paste.  It also means a robust sambal chilli made with lots of dried shrimps and pork lard that is rendered at the stall.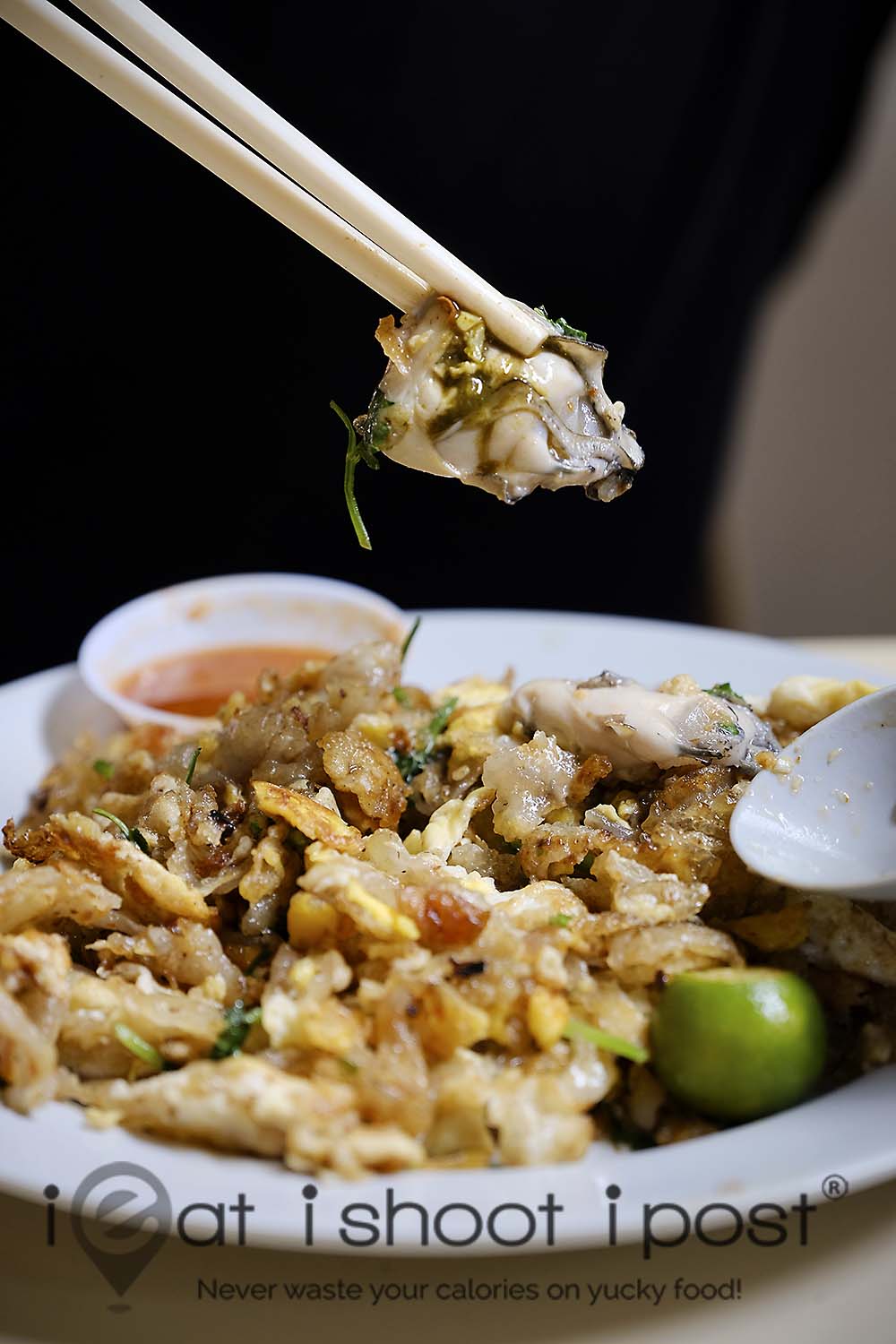 Pork lard.
Yes you heard it right.  Pork lard.
This is one of the few stalls I know who still insists on using pork lard to fry the oyster omelette.  Their typical plate of oyster omelette is 70% crispy and 30% gooey which is a very nice combination of textures.  For those who have dentures, you can also request for them not to fry it too crispy, so that you can still gum the the gooey bits.
The flavour of the final dish is a combination of the eggs, lard, fish sauce, oyster and sambal chilli.  This is a traditional, tried and tested combination of ingredients which is guaranteed to draw out that "shiok" from deep within your belly and propel it out through your mouth.
The other thing that you would be very impressed with is the price and quality of oysters.  They use very plump, big sized Korean oysters which are nice and creamy on the inside.  For the $4 plate you get 4 oysters and you get 6 for the $5 plate! 4.5/5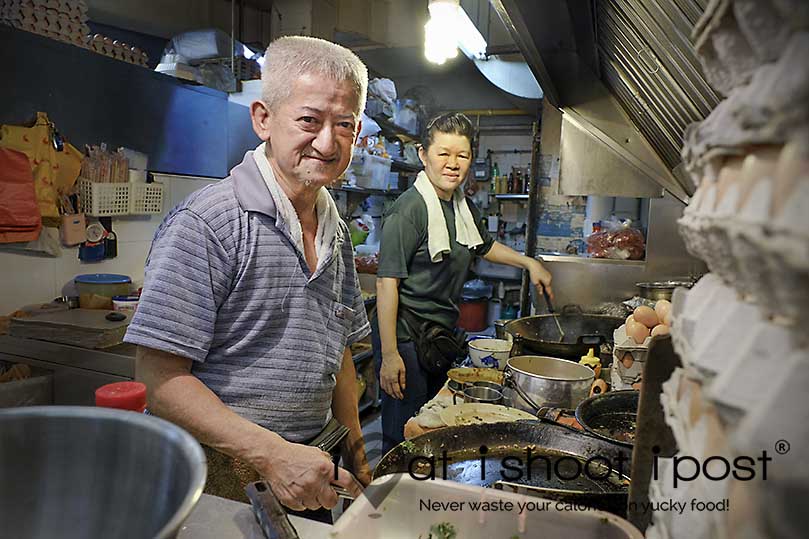 The uncle here tells me that he started frying oyster omelette in his twenties and had initially started in the pasar malam (night market) before settling in a coffeeshop at Blk 10 Hougang Ave 7.  They then moved to their present location after the previous location underwent redevelopment.
His wife helms the wok next to him and delivers a pretty decent char kway teow.  It's not something that would cause you to travel all the way there to eat, but when you are there to eat the oyster omelette and are looking for a more balanced diet, then the char kway teow is worth a try. 4/5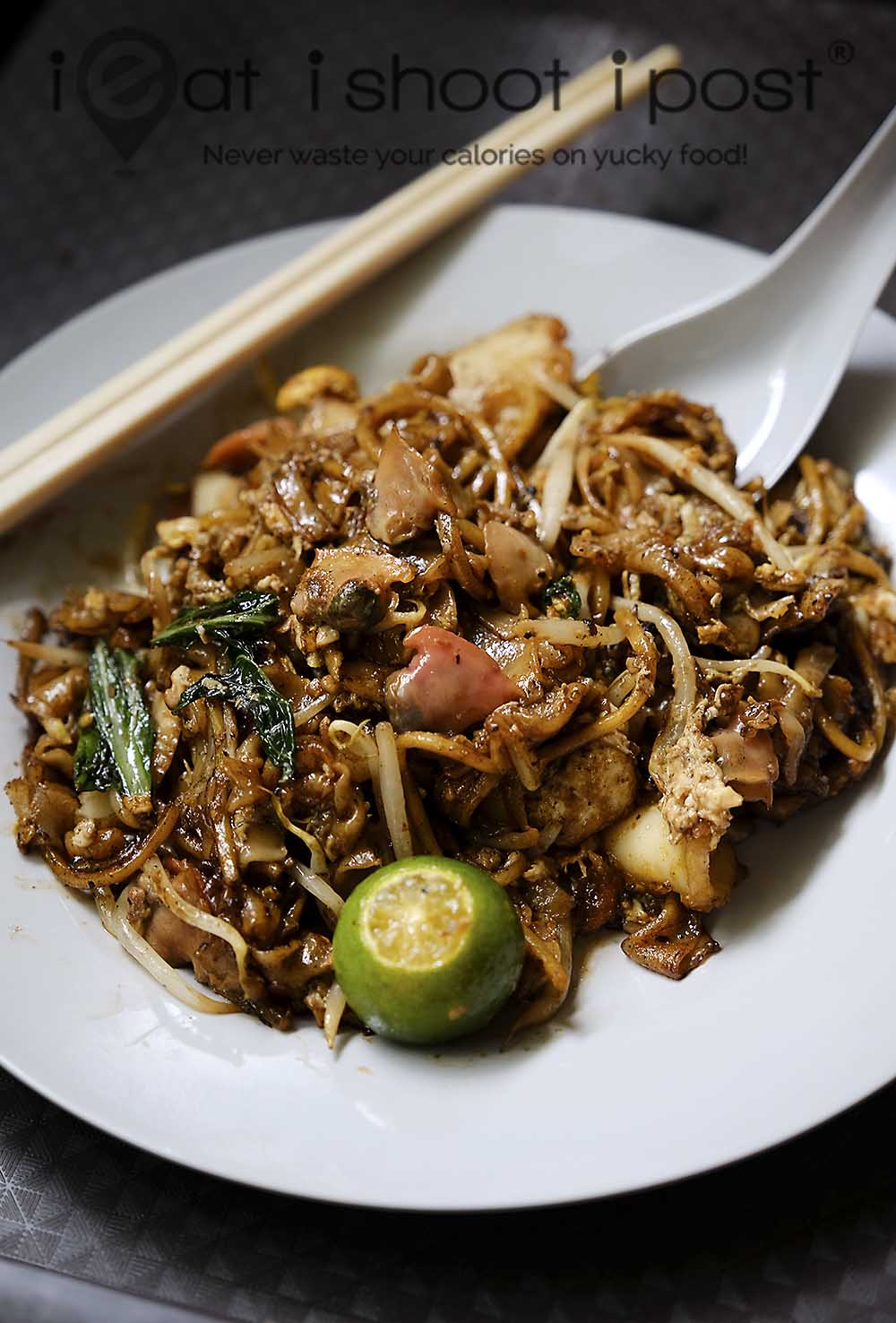 Conclusion
So glad to be able to find another hidden gem!  Their big and creamy oysters, pork lard and home made chilli sauce should be good enough reasons for any lovers of oyster omelette to make a trip down to see if it has what it takes to become their new favourite stall.