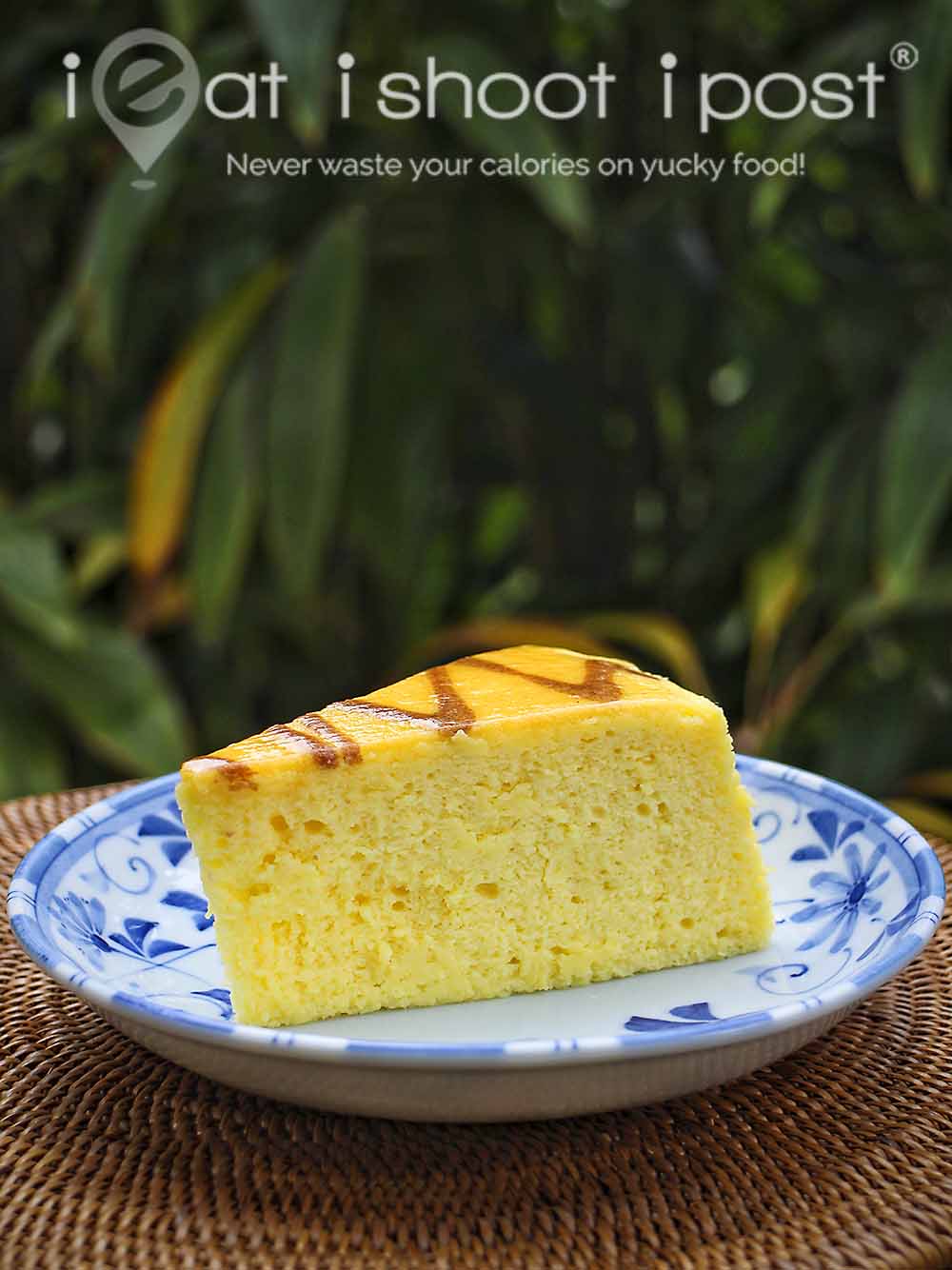 It's off season for durians but you still have a craving. What do you do?
Make a Japanese durian cheesecake!
Frozen durian pulp is still available from durian sellers like 818, Katong Durian, Ah Seng and 717 durian trading and is still as pungent when they are thawed out. They work very well for this cheesecake recipe.
This is a recipe that I came up with that results in a very light, moist and fluffy cheesecake accentuated with the delicate (it's still quite pungent) aroma of durian! It's a good way to introduce durian to those who have never tried it before!
For a detailed description of the cheesecake recipe, please refer to my first post on Japanese Cheesecake Recipe. That article will give you all you need to know about baking this cake! The recipe below is based on that original recipe which is modified to accommodate the extra durian puree.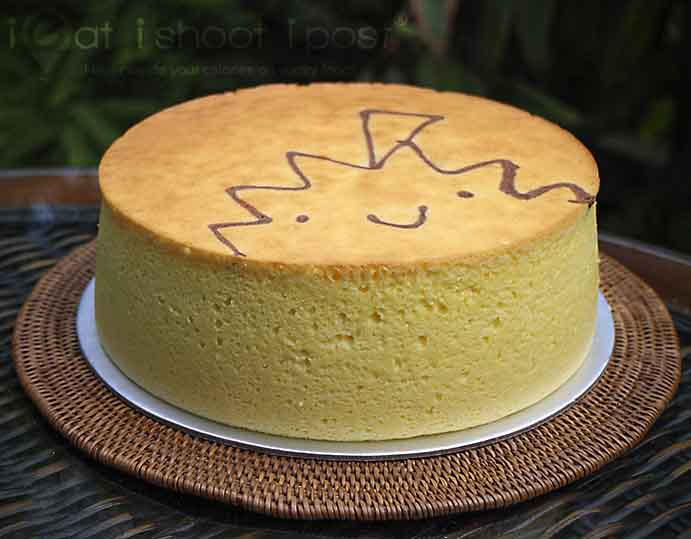 Ingredients list
Yellow Team
250g Durian flesh (Mao Shan Wang is very good!)
250g Cream cheese (1 block)
6 egg yolks
70g castor sugar (This is half of the total 140g)
60g butter (1/4 block)
100 ml fresh milk
70g cake flour
20g cornflour
1/4 tsp salt
White Team
7 egg whites
1/4 tsp cream of tartar
70g castor sugar (This is half of the total 140g)
Procedure:
1. Pre-heat oven to 200°C (Top and bottom heat, no fan force)
2. Spray 8in x 3in cake pan with non-stick spray, line bottom with baking paper
3. Whisk cream cheese till smooth over a warm water bath
4. Add yolks and whisk
5. Add half the sugar (70g) and whisk
6. Warm butter in microwave or stove, whisk into batter
7. Blend durian flesh with milk, sieve and add to batter
8. Remove from water bath, sift flour, add salt and fold into mixture
9. Whisk whites at low speed till foamy
10. Add cream of tartar and beat at high speed till bubbles become very small but still visible
11. Gradually add sugar and beat till just before soft peaks
12. Fold whites into batter 1/3 at a time
13. Pour into cake pan and tap the pan on the counter to release air bubbles
14. Place in warm water bath (40-50°C) and bake on the bottommost rack in a preheated 200°C oven (top and bottom heat, no fan force) for 18min, lower to 160 °C for 20 mins, then 140°C for 10mins and turn off the oven and leave cake in the closed oven for 10mins. Open the door of the oven slightly at the end of the baking for 10mins for the cake to cool.
15. De-pan the cake carefully using a sheet of baking paper to prevent the top from sticking
Optional
To draw the cartoon, mix 1 teaspoon of cocoa powder to 1/4 cup batter and draw on the top of the cake
Here is the video:

Video shot and edited by James Tay
See my original Japanese Cheesecake recipe here.
Check out my other dessert recipes here:
Leslie's Kueh Salat Recipe: Silky Restaurant Quality Kueh
Leslie's Simplest Butter Cake Recipe
Fluffy Buttermilk Pancake Recipe
Japanese Durian Cheesecake
Ieat's Overnight Yeasted Waffle Recipe
Simplified Croque Monsieur Recipe
Leslie's Traditional Hainanese kaya recipe
Disclosure: Some links above are affiliate links, meaning, at no additional cost to you, we will earn a small commission if you click through and make a purchase.