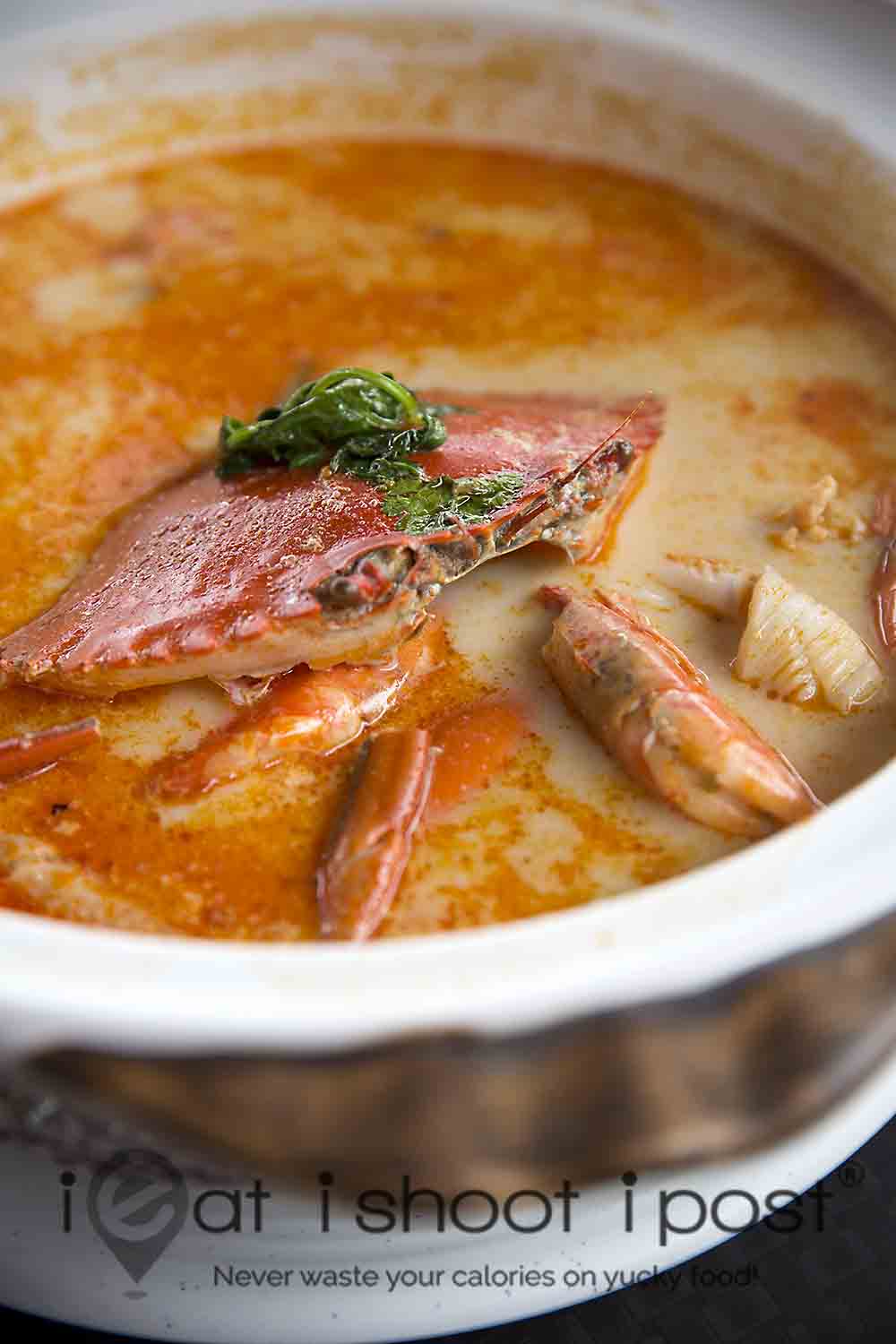 Thai style Zi Char was quite the rage in the 90's.  I remember a particular Thai Zi Char place in Bedok where I used to frequent with my surgical registrar when I was still working at Changi General Hospital.  It can best be described as Zi Char with Thai inspired flavours. In those days, authentic Thai food wasn't as widely available and so this was our local version of Thai food.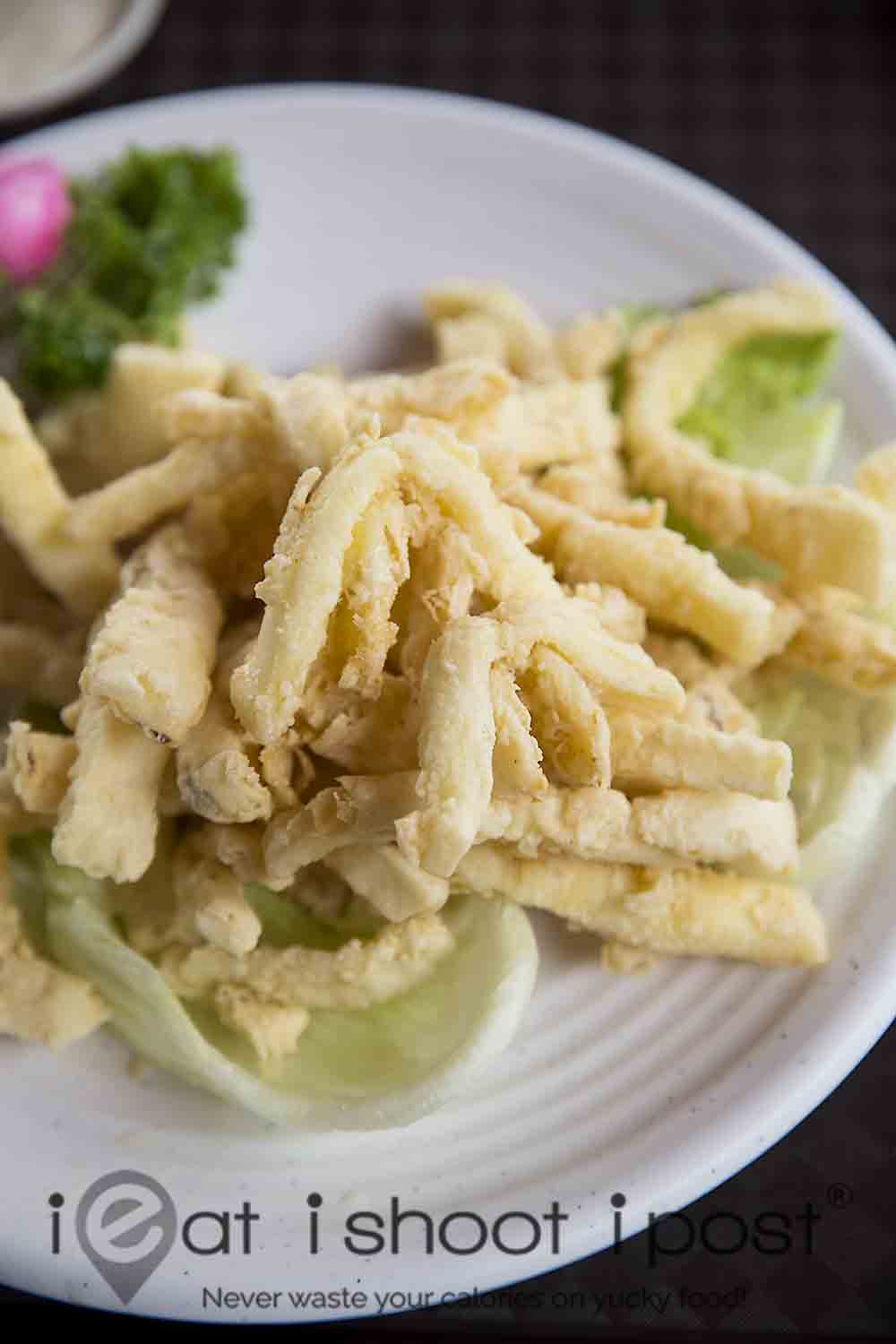 Mr Ang Yong Hwee, the boss at Taste of Thailand,  believes that he might have been the one who started the whole Thai Zi Char trend. It was in 1988 that he started a Zi Char in the basement food court of Sembawang Shopping Centre right after NS.  Because he has relatives in Chiang Mai, he started selling Thai food at the stall as a way of differentiating himself from Zi Char stalls.  However, he found that Singaporeans weren't used to the authentic Thai flavours, so he modified his dishes to suit the local palate.  It was a hit and very soon, other Zi Chars also started to serve pineapple fried rice and tom yum soup!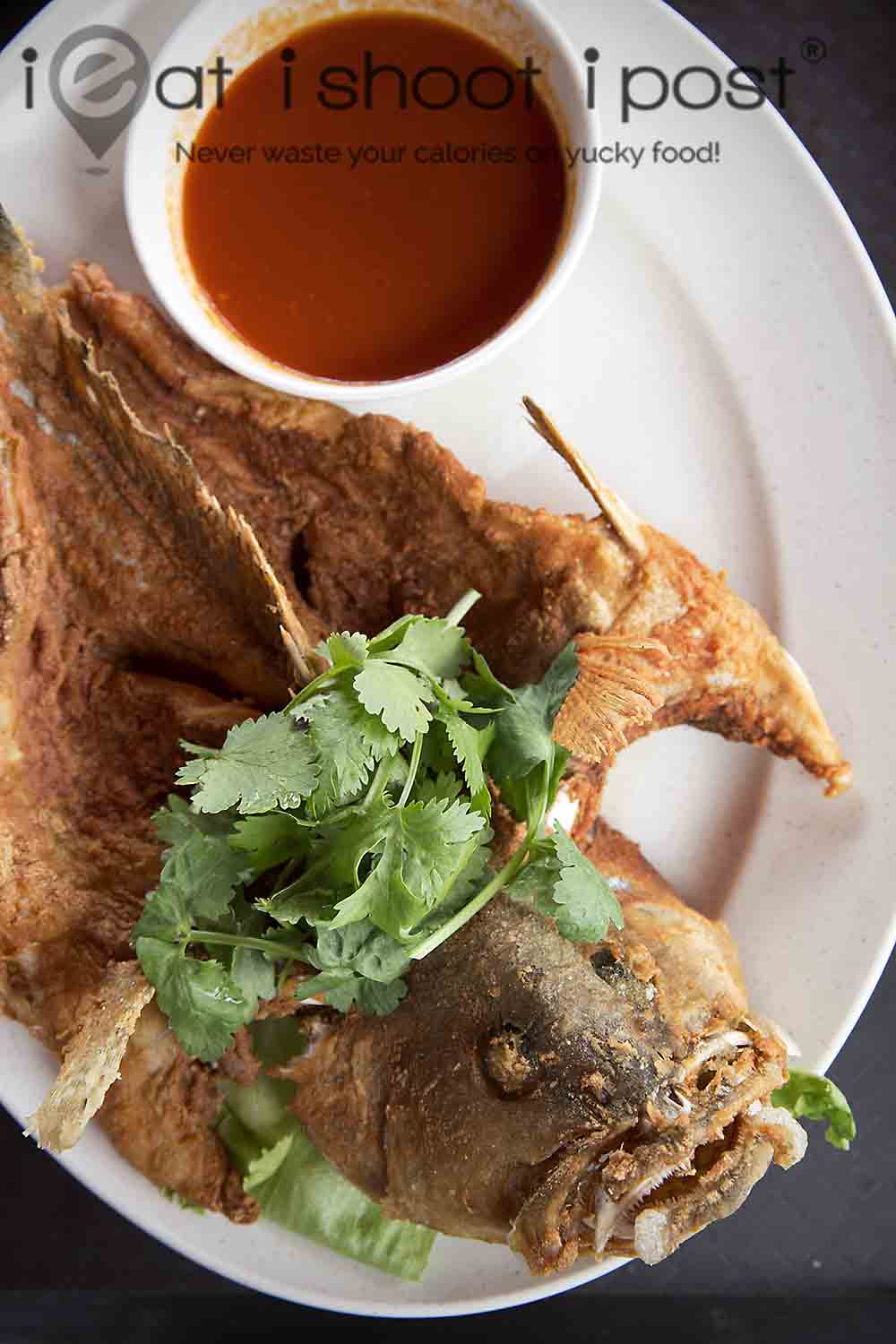 Taste of Thailand had subsequently moved out of Sembawang Shopping centre to Chong Pang Village and now they have a new branch at Sin Ming.  Mr Ang has currently stationed himself at this branch to nurture the new stall.
Our makan kakis tried several of his dishes and as with many Zi Chars, there are a few hits and several misses.
I thought that the best dish of the day was the fried cuttlefish.   They were not the emaciated little rubber bands that most Zi Char stalls sell, but thick and toothsome strips of cuttlefish that were perfectly fried so that they were crisp on the outside but juicy and tender on the inside.  This is easily the best fried cuttlefish I have had in recent memory.  4.25/5
The fried Fish Delight was also very well executed.  Perfectly fried so that its crispy on the outside while still moist inside.  They only fry to order so you get it fresh.  It comes with a nice Thai style chilli dip.  4/5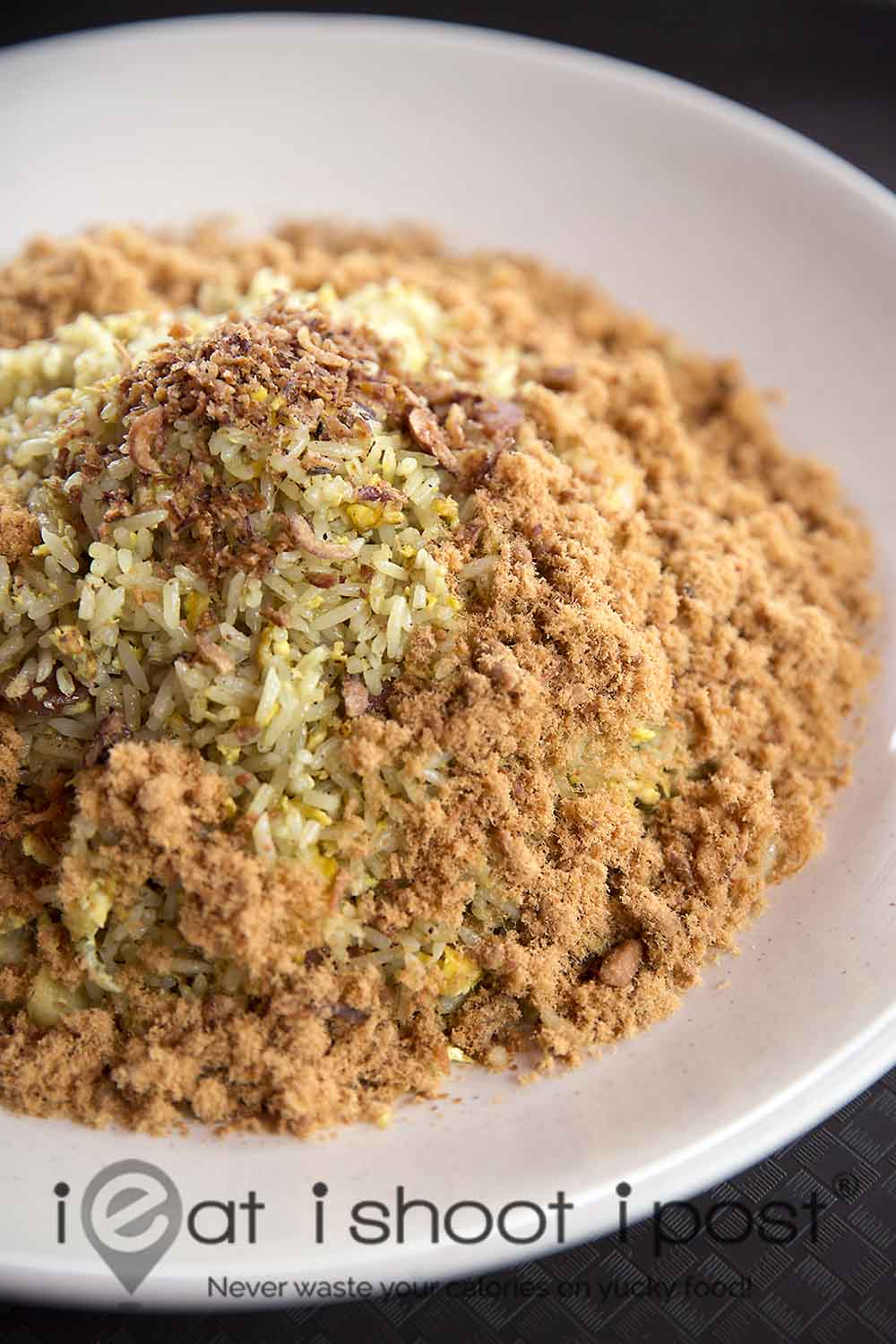 Mr Ang tells me that the Lao Po soup is so named because it is something he would cook for his wife regularly.  It epitomizes his style of cooking.  Not quite Thai, not quite Singaporean.  It has that characteristic tang but not as tangy as a tom yum.  It is milky but not quite like a tom kha.  It tastes more like a Thai Red Curry cross with curry laksa without the laksa leaves.  There is a treasure trove of seafood in the claypot apart from the crab which gives the soup a good crustacean umami boost.  4.25/5
The pineapple rice was a real let down.  I have always remembered this to be the highlight of the meal but what we were served that day was pretty lack lustre.  Mr Ang tells me that they used to serve it in a pineapple, but as the dish got more popular, other Zi Chars started reusing the pineapple husk which led the NEA to clamp down on the practice!  But even without the husk, I would have expected the pineapple rice to be more flavourful.  3.5/5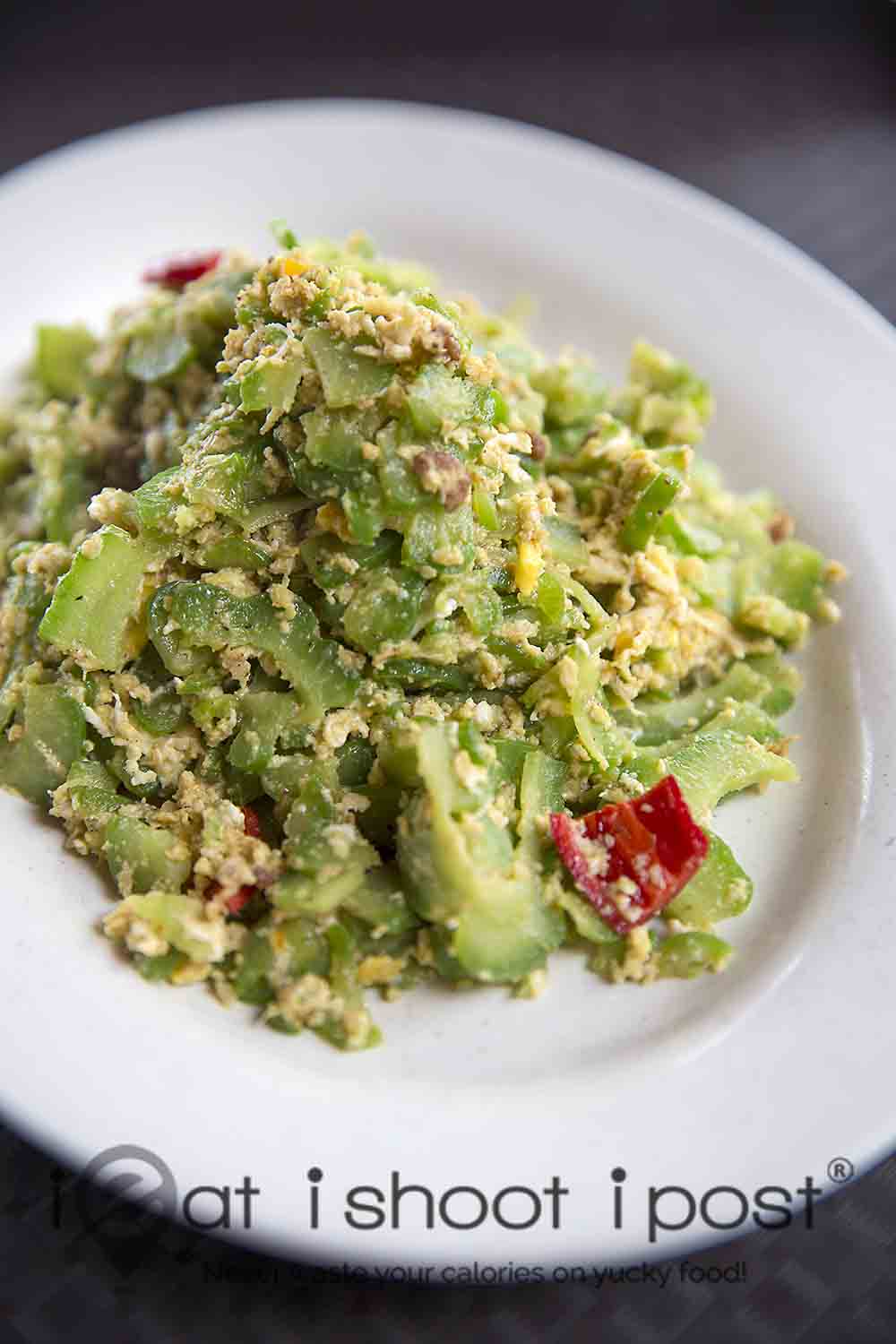 Unlike the usual bittergourd eggs which usually comes with a sauce, Mr Ang's version is dry fried.  He tells me that this is the way their family does it in Thailand.  It is good, but I personally still prefer the wet version. 3.75/5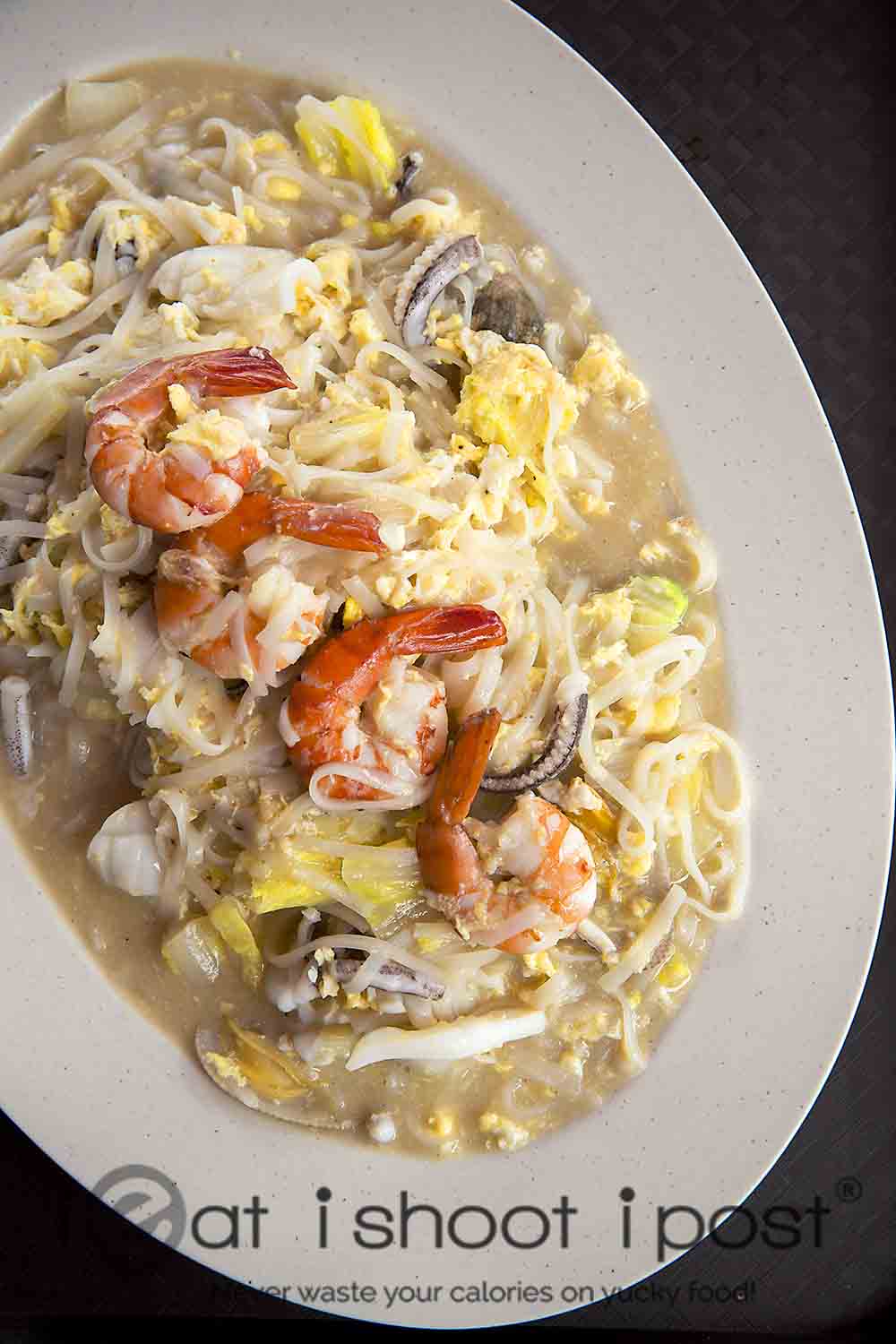 Wet Pad Thai $8
Their wet pad thai came to be when one of their regular customers wanted pad thai but with a sauce.  It is like a hor fun but using pad thai noodles instead.  It didn't quite work for me because the pad thai was too stiff and I felt it didn't blend well with the sauce.  3/5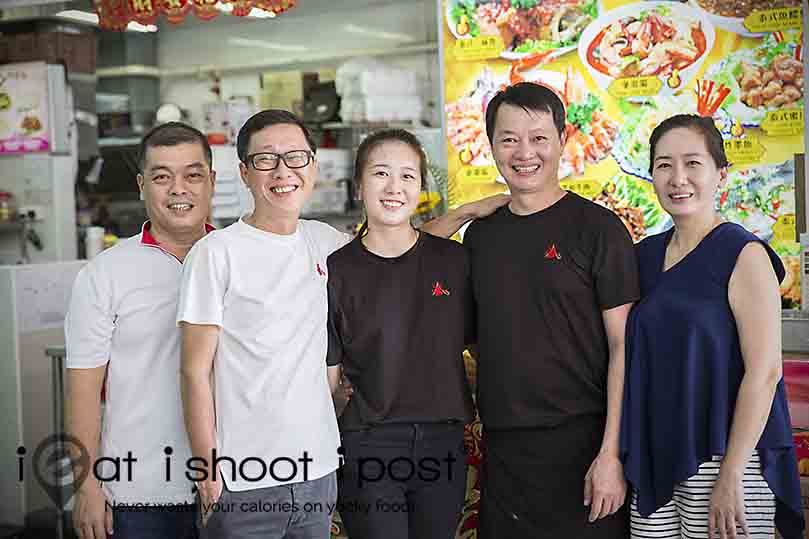 Conclusion
Some hits and some misses, but I think that overall, it is a Zi Char worth trying especially if you are looking for Thai style Zi Char.  It is located just at the entrance to the car park of Midview city and there is ample free parking on weekends so it is a very convenient place for a family meal.  The prices are also quite competitive.  My experience wasn't quite as stellar as when I first ate it at Sembawang Shopping Centre.   It should get better once the wok gets more seasoned.