Congrats to To Ricos for making it into the Bib Gourmand List 2019!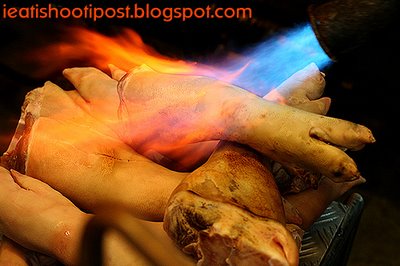 If you are the type that does not like to waste food, then you would be very happy with this blog. With Kway Chap, every part of the pig is eaten, including the rectum, fallopian tubes, small and large intestines as well as the skin and the meat. Nothing is wasted. A big plate of Kway Chap can also serve as a practical lesson for first year medical students who can try to identify the different parts of a pig's anatomy which is very close to humans. Pig anatomy is so close to humans that pig valves are used in valve replacement surgery.(Kinda makes you think when someones says you eat like a pig doesn't it?)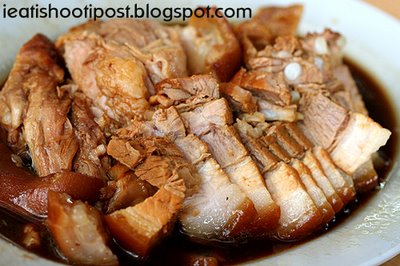 This stall used to be on the 3rd Storey of Blanco Court and is very popular. I really enjoyed the kway chap here. The flavour of the braising gravy is very pang (savoury). Uncle tells me that he torches the Ter Kar (pig trotters) the day before and leave it overnight. Then he comes in the morning and braises the trotters only for one and a half hours. I would have thought it took longer.
Conclusion
Yummy Kway Chap, not to be missed if you are hungry for some spare parts. 4.25/5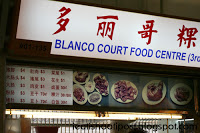 You can also check out:
Old Airport Road series
part 1 – Nam Sing Lengendary Hokkien Mee 
part 3 – Toa Payoh Rojak
part 4 – Hougang Jing Jia Mutton Soup
part 5 – Meilock Sour Sop Juice
part 6 – Hua Kee Hougang Famous Wanton Mee
part 7 – Wang Wang Crispy Curry Puff
part 8 – Western BBQ Unique Garlic Sauce
part 9 – Pasta Manna