This rojak is so popular that it has a numbering system like you would find in a clinic. The reason it takes so long is that they insist on charcoal grilling every You Char Kway before cutting it up and mixing it with the rojak sauce.
I really enjoyed the Tau Pok and You Char Kway here. Super crispy and the Penang Heh Gor (Prawn paste) based rojak sauce was excellent. The one setback is that I found the peanuts a bit on the dry side. They actually don't grind their own, but get it ready ground from a special supplier. But after it is mixed with the sauce it is ok.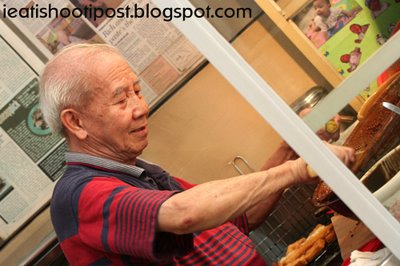 The good news is that this old man has an heir apparent in line, so we will get to savour this rojak for another generation.
Conclusion
Its got its own ticketing system, do I really need to say more? 4.25/5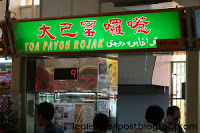 You can also check out:
Old Airport Road series
part 1 – Nam Sing Lengendary Hokkien Mee
part 2 – To-Ricos Kway Chap
part 4 – Hougang Jing Jia Mutton Soup
part 5 – Meilock Sour Sop Juice
part 6 – Hua Kee Hougang Famous Wanton Mee
part 7 – Wang Wang Crispy Curry Puff
part 8 – Western BBQ Unique Garlic Sauce
part 9 – Pasta Manna