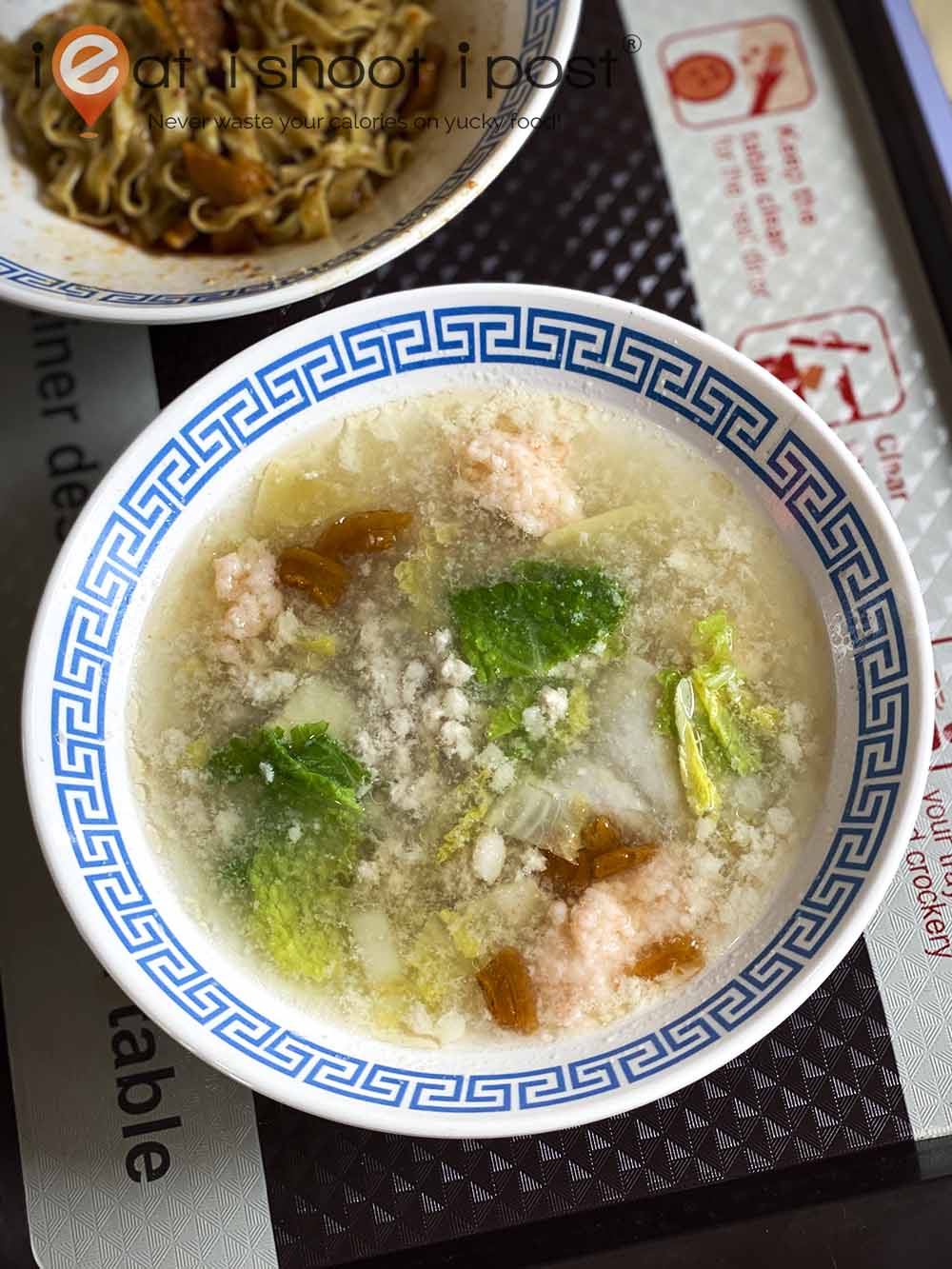 It is exciting to see how our hawker culture is evolving.  When I started writing this blog in 2006, there was hardly any story about next generation hawkers doing new things to classic hawker dishes.  But everything started to change in the last decade or so when talk about preserving our hawker culture started to become more mainstream.  I would like to think that my book, The End of Char Kway Teow which was published in 2010 had a part to play in this whole conversation.
One of these successful new generation hawker is Kai Koh, whom I met in 2015 when he first opened Roast Paradise.  Since that first successful venture, he went on open Fook Kin and other concepts.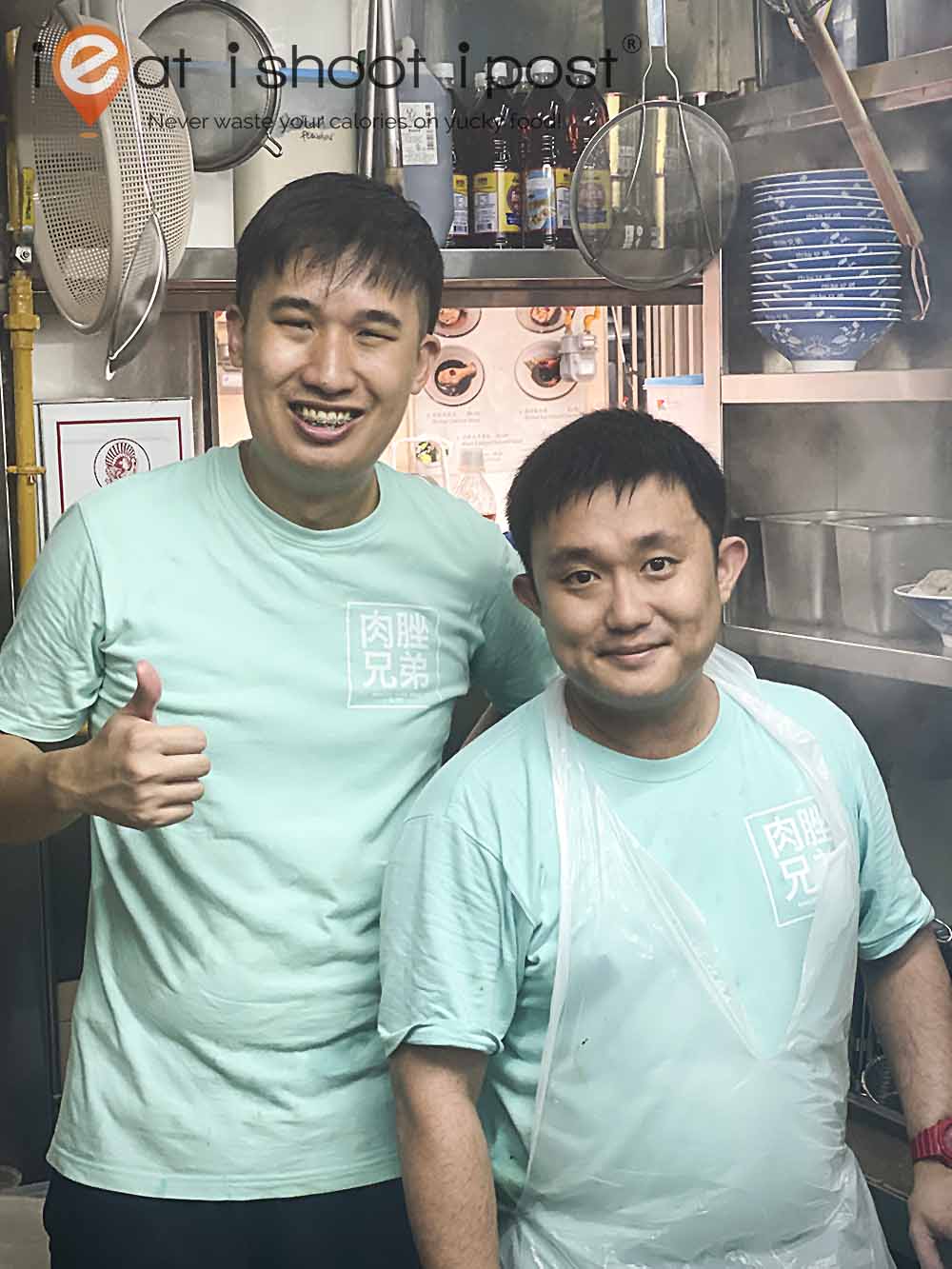 Now he is taking on mee pok tar.  He tells me that in the old days when he was still in the nightlife industry, a late-night mee pok tar had always been a regular treat for him, as well as his partner, Nicholas.  Having left the industry for some time now, the duo decided to serve a mee pok tar that combines all the elements they love about the dish.
They offer a very classic mee pok tar dish as well as a more modern take with the addition of ikura and abalone.  We went for their signature set which is a classic mee pok tar served with a separate bowl of soup. The mee pok was very good.  They are very generous with the crispy pork lard which is sliced thin and fried till very crunchy.  They also give a piece for fried sole fish (tee poh) for the $4 and up versions.  As their pork lard is done so well, their non-chilli version is actually very good, almost as good as my favourite one at Ah Hoe mee pok. Their chilli version has tomato sauce mixed into it.  I felt the chilli could be a little more punchy.  The quality of the mee pok is good, but could be more Q and was a little clumpy when you don't toss it immediately (like when you take some time to take photos).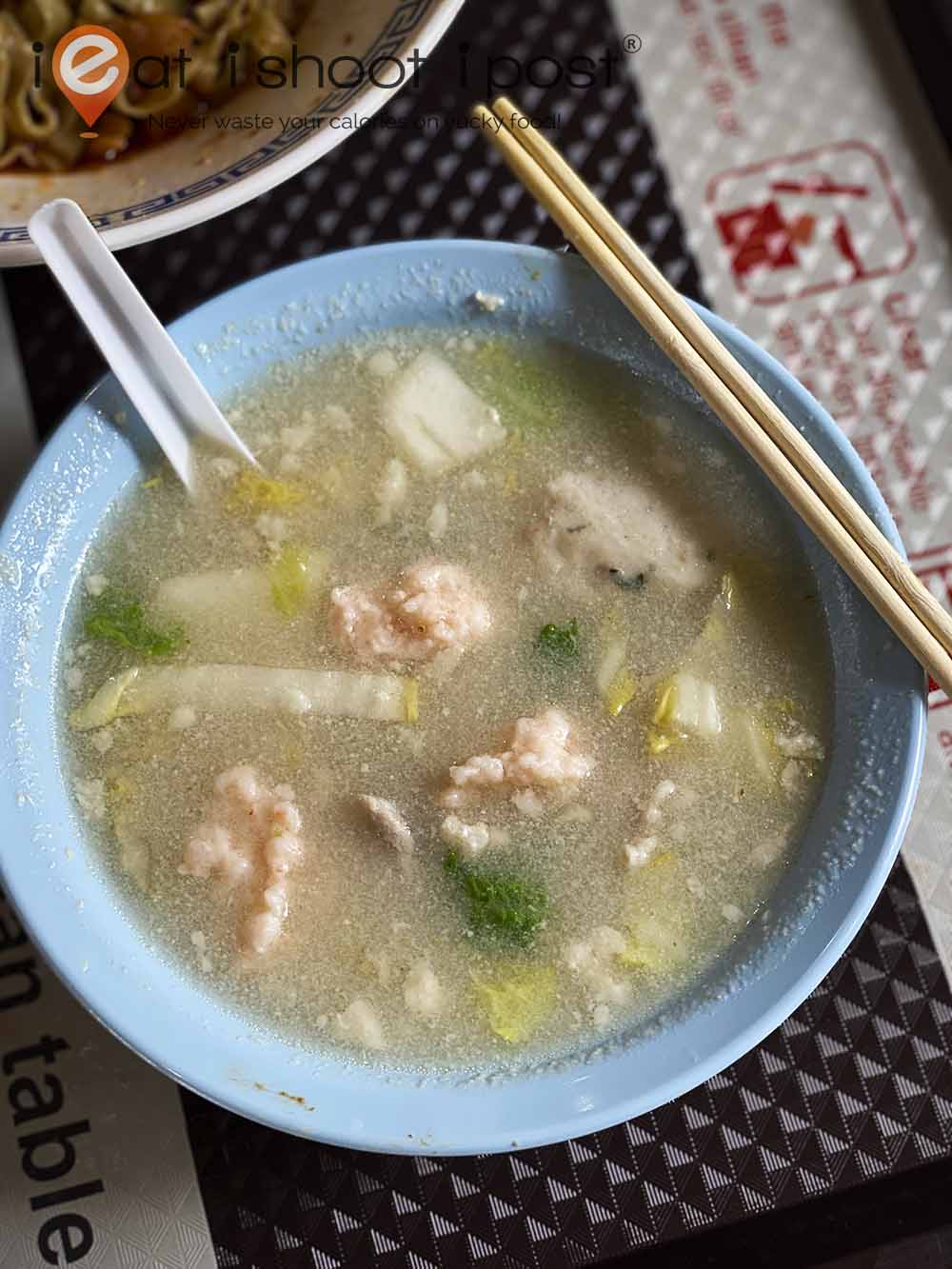 The soup is made with pork bones and plenty of lala (clams) to give it a natural sweetness.  Its a very traditional bowl of soup except for the (welcomed) addition of prawn paste which the boys made by hand on the premises.  Overall, a very commendable mee pok tar which should only get better over time as the boys fine-tune their dish.  4.25/5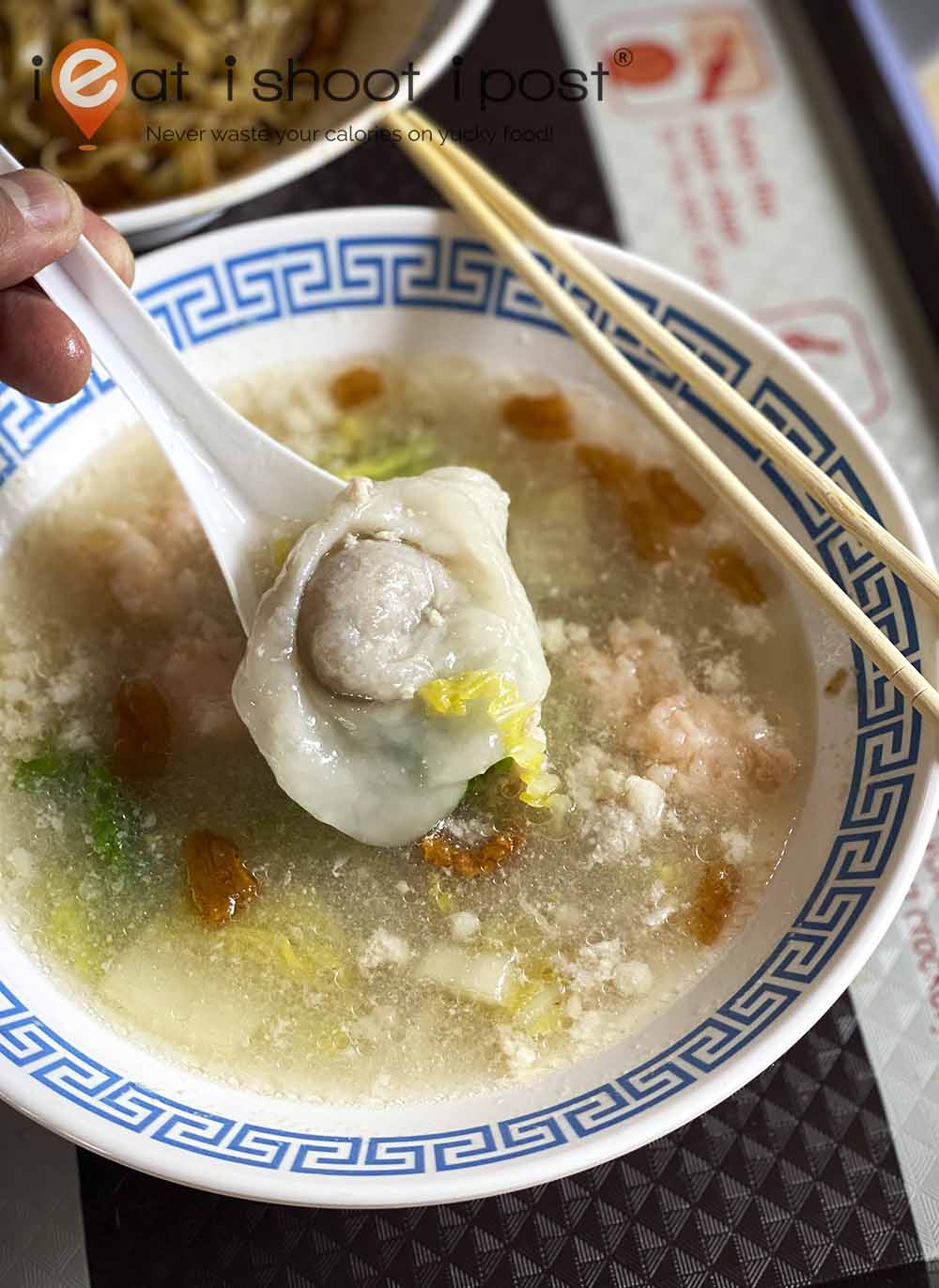 For those who are on low carb diet, you can go for their her giao soup which features a very nice handmade her giao which they got someone to specially handmake for them to their specification.  Together with sliced pork, minced pork, pork balls, prawn paste and a generous scattering of pork lard, this soup should satisfy that craving for a belly warming soup!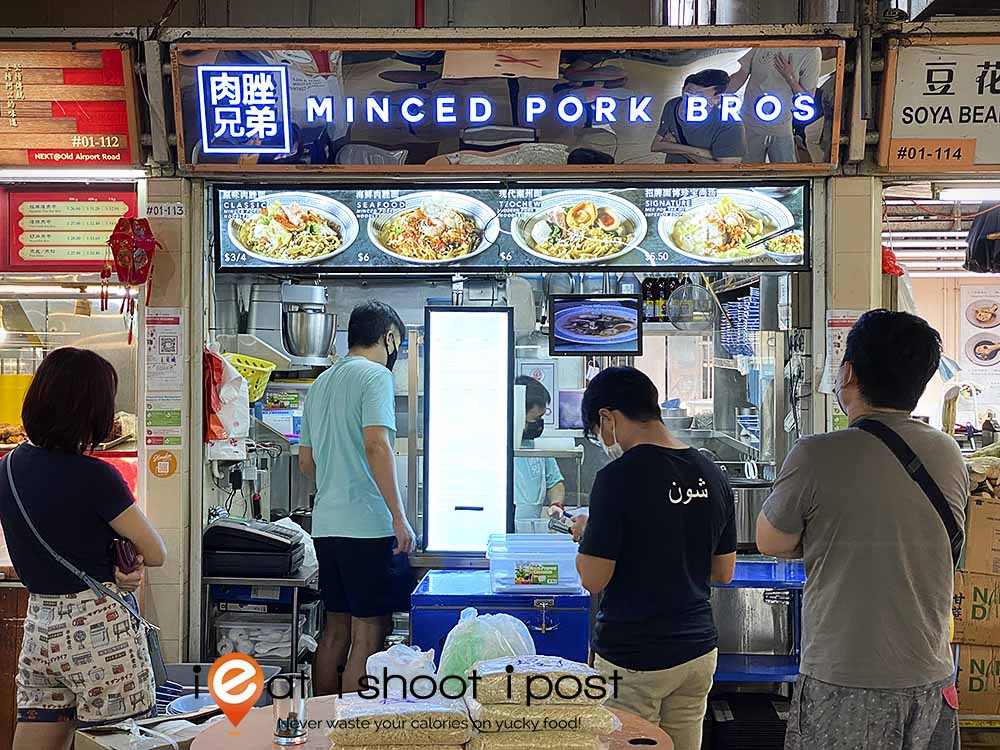 Conclusion
Very good next generation mee pok tar.  Every element is well thought out.  The noodles could have a better bite, but these young men are giving the most established hawkers a run for the money!